Are you looking for SEO best practices that can help improve your search visibility for your target keywords in 2022? In this article, we're going to aware small business owners how they can rank their content by using different SEO ranking factors and ongoing Google SEO trends. Small business owners can surely get found their website pages by optimizing these SEO checklists for 2022. You can use these tactics at the time when you're optimizing your website technically and distributing your content on the web. 
SEO has been a long-standing term in the internet marketing world. This means that if you want to be successful, it's important for your website and content strategy so people can find your offering products and services by using Google and other platforms!
If you want to stay ahead of the curve and make sure that your site ranks well on Google, we have created a complete SEO checklist for marketers or small business owners in any industry who are looking at how they can rank higher than their competition while also gaining more organic traffic that most likely to convert as your customers. Let's have a look!
SEO checklist for small business owners
This ultimate checklist will help get it started. From the basics of Search Engine Optimization (SEO) up to some advanced techniques, all aspects have been covered so that anyone could use these methods successfully–even if they're beginners or seasoned veterans alike. 
1. Nailing down the problems you solve for your customers is important
Knowing who you're trying to reach and what problem you'll solve for them is essential to ensure your marketing efforts serve up relevant information and messaging that resonates with your audience, driving them to take action.
The most successful businesses don't just do more SEO than their competitors – they do better SEO. They have a better understanding of their target customers and deliver value throughout their entire conversion funnel – from the initial landing page to the final purchase.
Understanding your customers starts with understanding what they are searching for; this knowledge is essential to building a content framework that aligns with user intent. Keyword research will help you understand what questions your customers are asking online so you can create relevant, helpful content that attracts qualified traffic to your site.
It's important to understand your customer's problems before you solve them. It will help you focus on what matters and it'll make sure that whatever solution you come up with is actually a good fit for the problem.
2. Technical SEO has a lot to do with making sure your website is fast and mobile friendly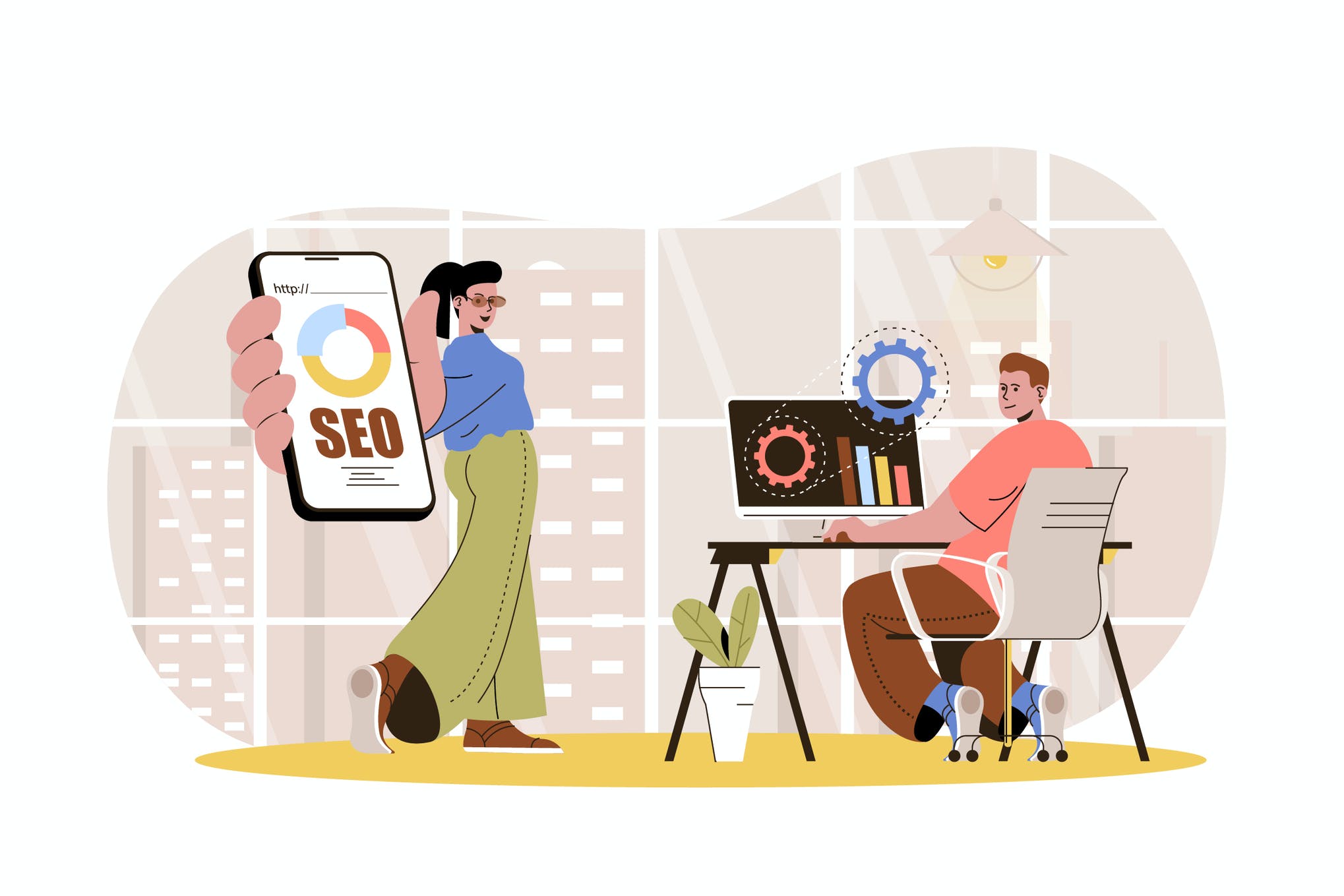 There are many technical SEO factors that affect your website's ranking on Google. Some examples include meta tags, title and description length, page speed, social media integration, site structure, and navigation, crawling, rendering and indexing, thin and duplicate content, HTML errors, duplicate metadata, broken links, etc. When you're creating a website for your business, it's easy to focus on the aesthetics of your site. Sure, things like design and fonts are important, but other factors can make or break your website – like technical SEO.
You could have the best-looking site in the world. But if there are technical issues under the hood, it can impact how Google crawls and indexes your pages.
Technical SEO is the process of ensuring that search engines can crawl a website and its content successfully. It's an important foundation to have before you begin investing time and resources into off-page SEO tactics like link building and content marketing
Technical problems can include anything from speed to broken links and improper use of canonical link elements, so it's important for any webmaster or business owner who wants their site viewed by more people online should have this handled properly in advance.
3. Optimizing your website pages can make a huge difference in the success
On-page optimization is not just only about keywords it's more than that It is also about strategic planning about placing the right keyword in the right place.
It's essential to foster appropriately structured, great content written in layman's language that fuses with your selected Keywords. Utilize each reasonable (i.e., non-spammy) potential chance to add your selected keywords suitably on your site.
You also must optimize your title tags, subheadings, and images to provide a better user experience. You can also use meta description for SEO purposes as well as body content that tells what the page is about without having any keywords in it so people who don't know anything about you will still find their way onto your site by just browsing around! Internal links are great because they help users navigate quickly through various areas of interest while linking together all these individual parts into one cohesive whole – which makes finding specific information much easier than jumping from section to section.
Optimizing pages is an ongoing process that helps the information keep up to date and also improves user experience. Still, need more insights about optimizing pages? Read how to optimize your website pages to make it to the top of Google.
4. If your business is on Google Maps, you should optimize it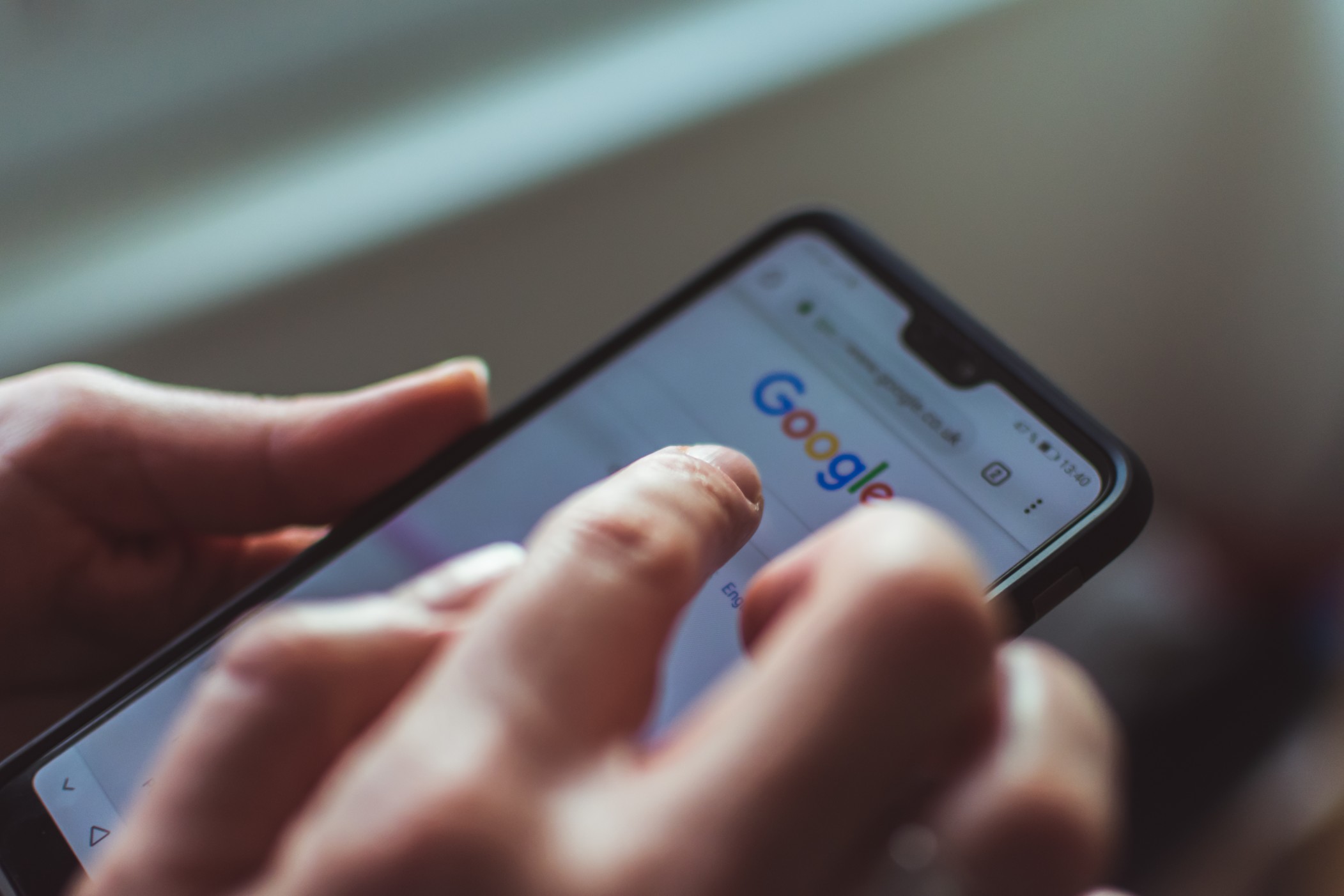 Your Google Business Profile is a free platform that can help you easily connect with customers across Google and Maps searches. So, a strategy should be a focal point for any small business. It's free, easy to update, and can make the difference between success and failure in today's digital world.
We all know how important it is to have an online presence but what about your Google Business Profile? This platform provides potential customers with so much information that they need before deciding whether or not you're worth their time; including reliable map searches, and driving directions.
With Google My Business (GMB), you get a lot of features and functionality with your free account. But there is so much more you can do to optimize your Google Business listing.
If you're going to invest time into GMB, you want to make sure that it's worth it.
The first step is to claim your Google My Business listing if it hasn't already been claimed by someone else. Then, verify it by having Google send a postcard with a verification code to your business location (or choose another method).
Next, fill out as many fields as possible and include photos and videos to enhance your listing.
Your category selection is very important as the primary category figures out which attributes and other components are open for your business listing.
To get progress with your GMB profile, invest in some opportunities to create questions and answers (Q&A). This will permit individuals who look for questions associated with your business on Google to find them.
5. Get an idea of what your competitors are doing and then do it better
To make sure you're always competing at the highest level the best way is to beat your competitors by understanding them. Competitors online might be different than the ones you find locally, but they can still pose a threat if their site ranks highly on Google search results for keywords related specifically (and closely) to what YOU offer.
There are many reputed digital marketing tools that you can use to find out what your competitors are doing and what's their authority on the web. These tools help you in many ways like marketing platforms used by them, how many pages they have indexed, targeting and ranking keywords, backlinks, top traffic pages, their website structure, and much more. You can also analyze whether the competition has any weaknesses that might give you an advantage in your niche market or not so much in theirs such as poor backlinking practices which could be detrimental if done incorrectly. You can use the best backlinks creation practices to build your website authority and rank higher than your competitors. But keep in mind that a new domain takes time.
6. Manage local business listings & citations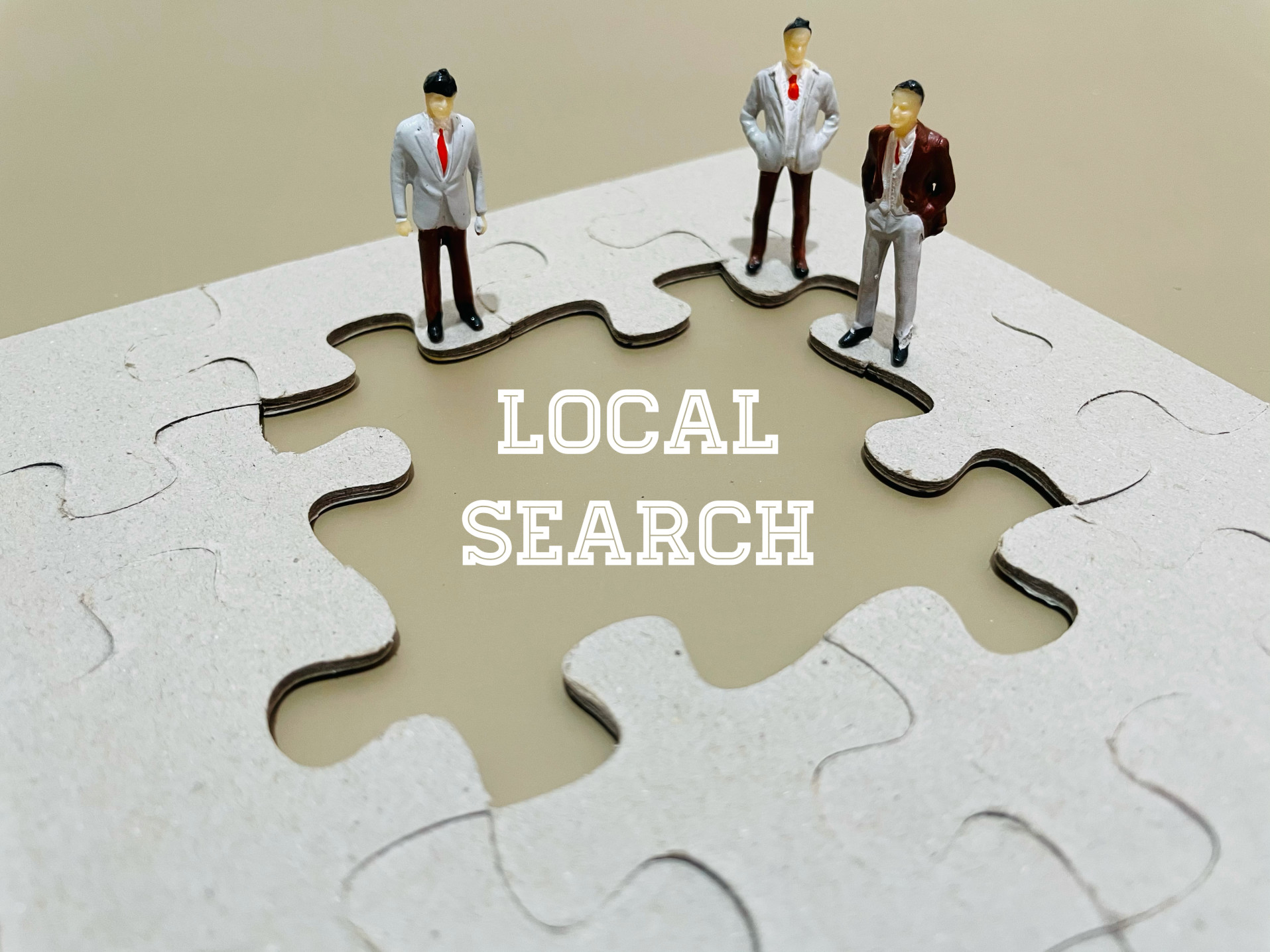 Local business management is vital because there are hundreds of websites that can potentially display your business information online. In addition to Google My Business, you need to control the accuracy of your local business data across all sites that your customers may use to find you.
Inconsistency is not an option if you want to be found on the web. Incorrect or inconsistent information will directly impact your ability to be found on mobile devices and desktop computers by customers who know about you or are looking for a business like yours. If your business information is incomplete or inconsistent across websites, it can also affect your search engine rankings for local search results.
Data aggregators are an excellent resource for businesses looking to improve their local marketing presence. The information they share about individual companies includes the name, address, and phone number (NAP). In addition, it might list some key details such as what type of business you own or how many employees work there – this way if someone is searching online your company will be more easily found.
7. Get links from websites in your local area
While link building is still important for SEO, the term "link attraction" has always been more of a publicity angle. Google has long advocated for creating great content and letting the links come naturally.
But what does that mean? How do you create a piece of content that's so amazing that people will want to link to it?
Small business owners are concerned about ROI, not SEO. However, getting links to your site can help improve your rankings and boost your domain authority fast. That can mean more sales and customers trust.
8. You can use schema markup to make your site more search engine optimized
The role of schema markup in SEO is to convert unstructured data into structured. This conversion helps search engines crawl and rank higher while keeping other best practices for successful web design intact.
This process enables better indexing which leads directly back down the line with increased ranking ability- all without sacrificing any functionality!
With Schema markup, search engines can better understand different page components like:
Business name and address. Phone number or other contact information for business owners to use when they're marketing their company in real-time on social media platforms such as Facebook & Twitter etc. Ratings from customers about how great it is what you offer at your storefront (elevated idea generating capabilities). Hours of operation will help potential consumers know if the establishment is open today based on an updated schedule posted internally across all pages connected through this same network.
You can use Schema Markup Testing Tool from Google to test your structured data.
9. To get more reviews, focus on being professional and credible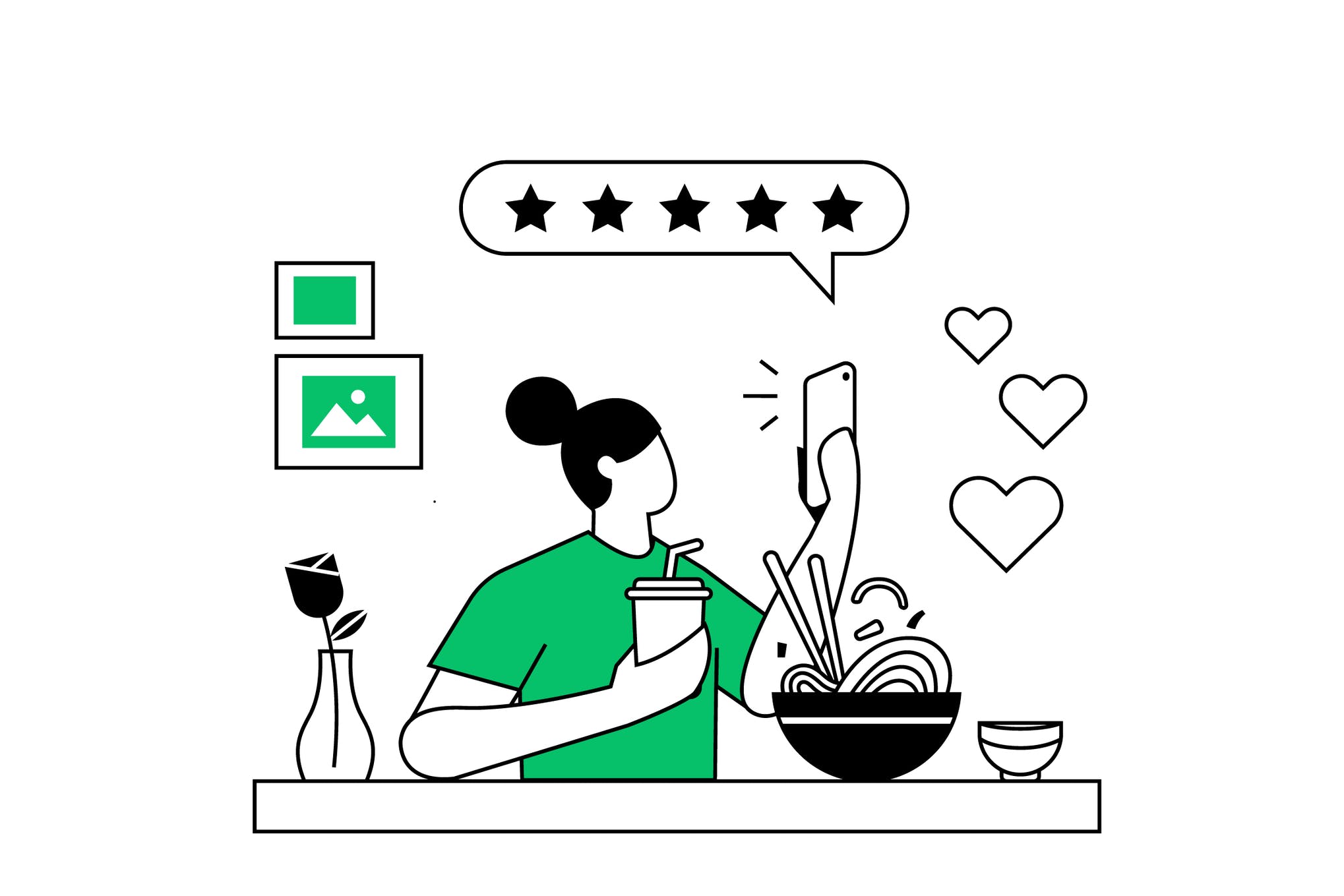 Local reviews and feedback have become a critical part of local search. They are the most important ranking factor in the local visibility. Positive reviews for your business not only build trust among the local community but are also essential for better online reputation management for small businesses.
What do you get? Increased visibility in Google's search results, which is incredibly important for businesses competing with each other in the same geographic area. You also get an opportunity to show potential customers that you're trustworthy, professional, and good at what you do. People still trust other people's reviews when making purchasing decisions about local products or services. You can leverage this trust by making it easy for your customers to leave reviews of your business.
It is also important to always answer questions asked by other local searchers. Your silence could be seen as a lack of customer service and professionalism, which will reflect on your business reputation online through reviews left by potential customers who see it when looking up information about what you offer locally. Not sure how online reputation impacts your business? Read our recently published article on why online reputation matters for your business.
10. Use competitive keywords for your videos & images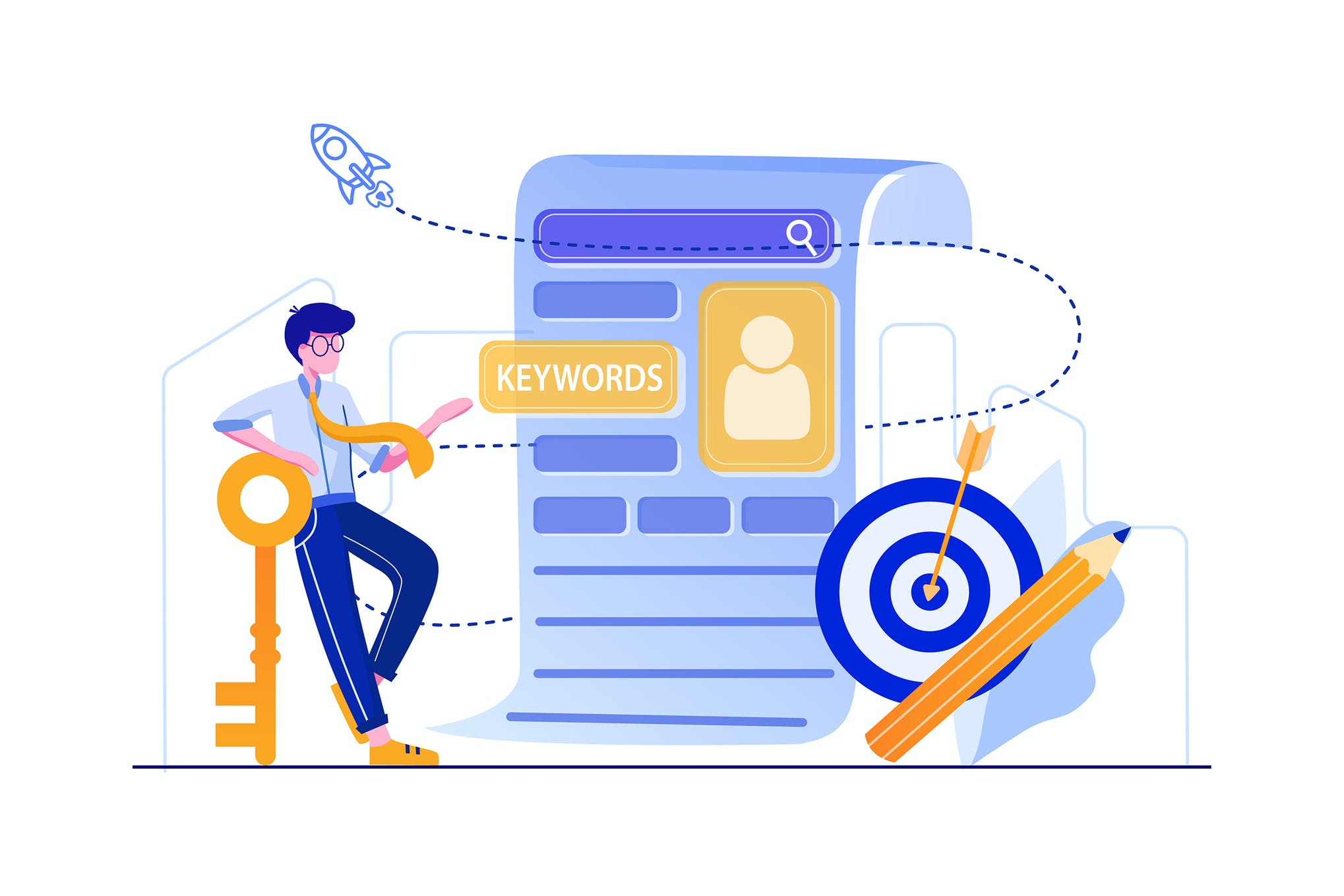 Content is what we might call the "meat" of your website. It's what powers the entire structure of your site and makes it possible for search engines to see what your site is all about.
Search engines can only crawl websites based on their content and they rank sites based on that same content.
If you want your site to rank well and be visible on Google, you need content. Content can be created in different forms like Images, Videos, audio, etc. But for using these types of content formats you must optimize them. Image optimization has many advantages, including better user experience and faster page load times. It also helps you rank higher in search engine rankings because of its visual nature which makes images popular among users as well. So the question is how do competitive keywords help you with this? When you use competitive keywords for your videos and images then there is the possibility to rank your videos and images separately in video search results and images search results because people use highly competitive words when they make the search for images and videos. Now Google is also fetching images and videos in their organic search results.
11. Mix paid media marketing with organic to get going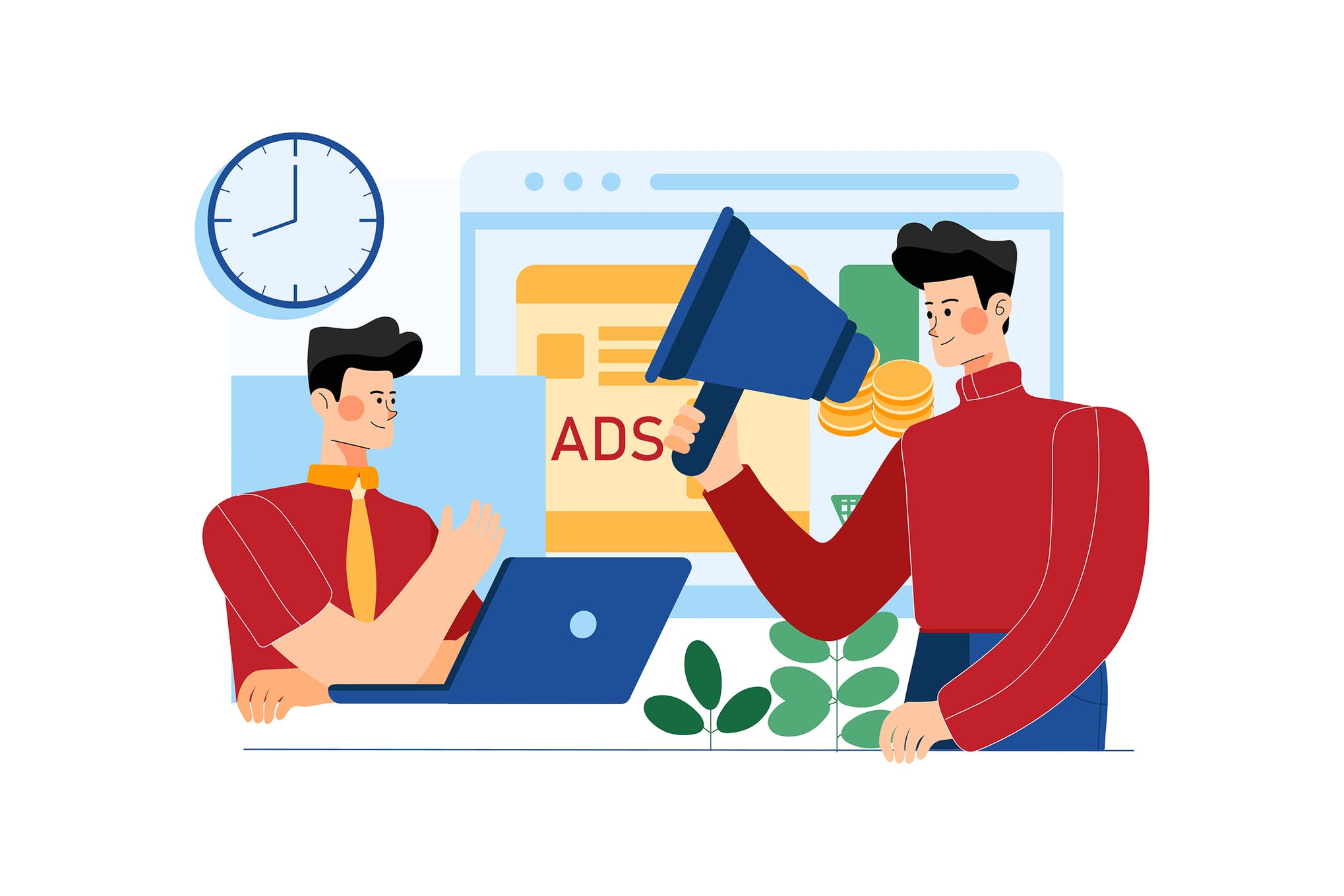 When it comes to SEO, there are mainly two types of marketing campaigns: the first is organic search, and the second is paid media. Organic refers specifically to ranking your website pages in Google and other search engines by certain keywords that people use to find your product and services in your niche. There are 200+ ranking factors that affect your SEO ranking. Secondly, paid marketing is showing your ads on different platforms like Google, Facebook, Instagram, LinkedIn, Twitter, etc. These platforms provide paid media to online businesses. As you know SEO is a slow and steady win race and you can't rank and generate organic traffic in a day or months. So if you're a startup business then you can go with paid media advertising along with your organic SEO campaign.
When building up your SEO work, set aside a budget for paid search so that you can keep the leads coming in. Even after organic traffic has reached its peak. If you're a new startup and don't know about SEO and PPC advertising then I recommend you hire an SEO expert. You can follow these tips on how to hire an SEO expert for your online business.
12. 10x content creation strategy with engaging and creative ways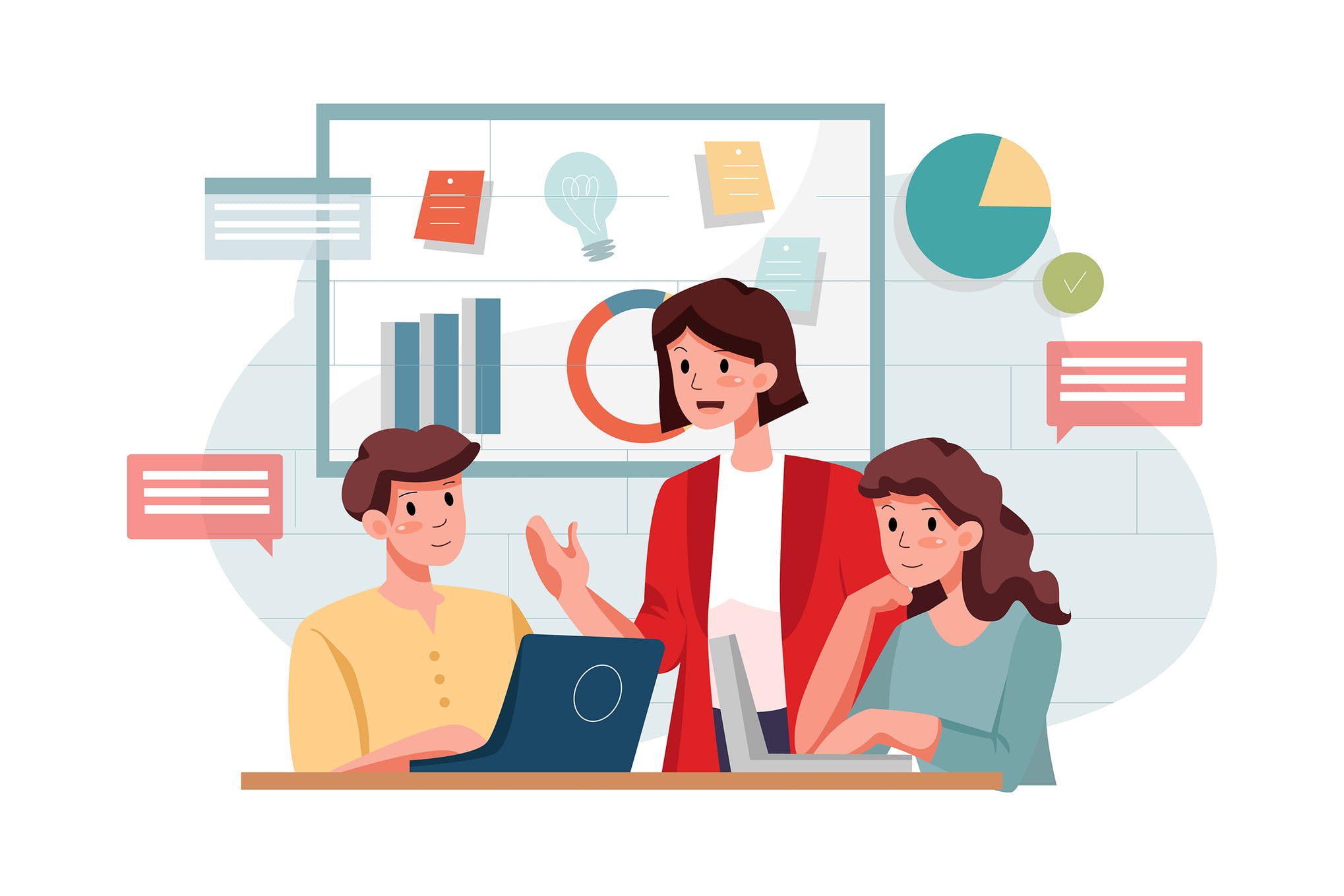 The goal of 10x content is to produce an article that will rank higher than any other result for a given keyword or phrase. This means it has better-written material, includes reliable sources and trustworthy information – something worthwhile reading!
The key ingredient in making this happen? High-quality writing combined with interesting topics which are remarkable enough on their own but also helpfully complemented by being clearly labeled as "10X" improved copy when applicable so readers know exactly what they're getting themselves into.
To write 10x content, you need to gain deep insight and get unique. You also should explore powerful methods for providing an answer in your industry so that people can trust what they're reading on the internet.
13. Use E-A-T for SEO success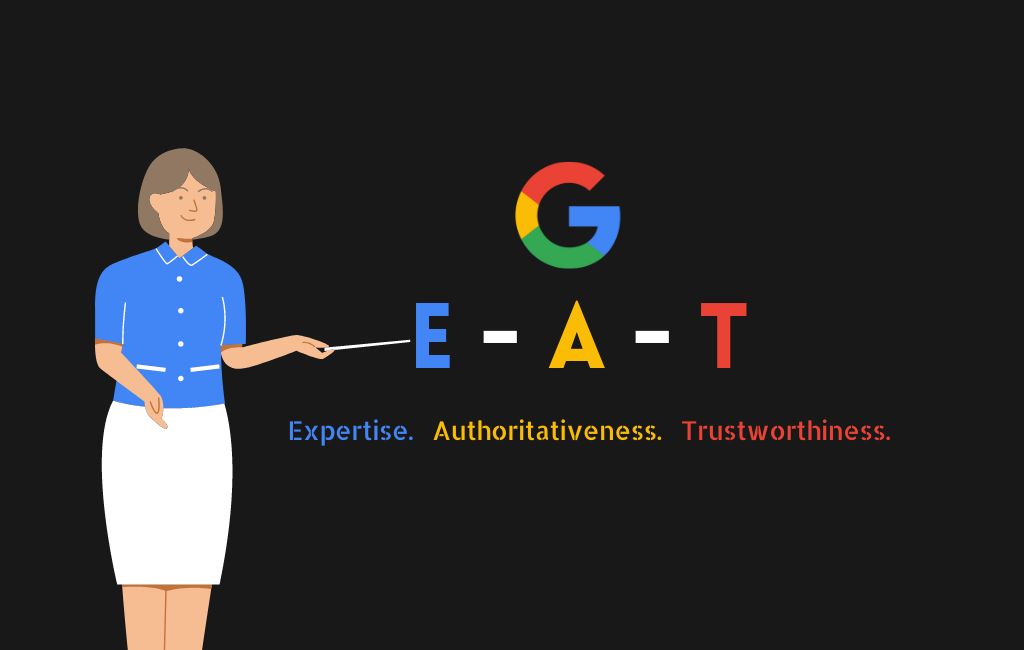 What is E-A-T and why should I follow it? expertise, authoritativeness, and trustworthiness as it's known in SEO circles. This one little acronym can make or break your ranking with Google if you're trying to rank higher on page 1 of results – which most people want! Google E-A-T SEO is basically how to create content that Google wants and readers recommend.
Google's search engine rankings are based on several factors, including how well your website answers people's questions. To get ranked highly in Google searches you need to improve your content quality by leveraging E-A-T for SEO Success.
How to Improve Your E-A-T for Google
Include clear sources and credits. Area: Authority, and trustworthiness leverage your content differentiation factor. The more differentiating information you have on hand at all times the better your chance of standing out among other websites that may be targeting similar audiences as yours will give them a reason not only to trust but also to believe in what they're reading or viewing because there wasn't another option available via search engine results etc. Audit/review both current AND back historical material regularly. Be sure it aligns well enough that users can understand exactly who you are.
14. Use SEO tools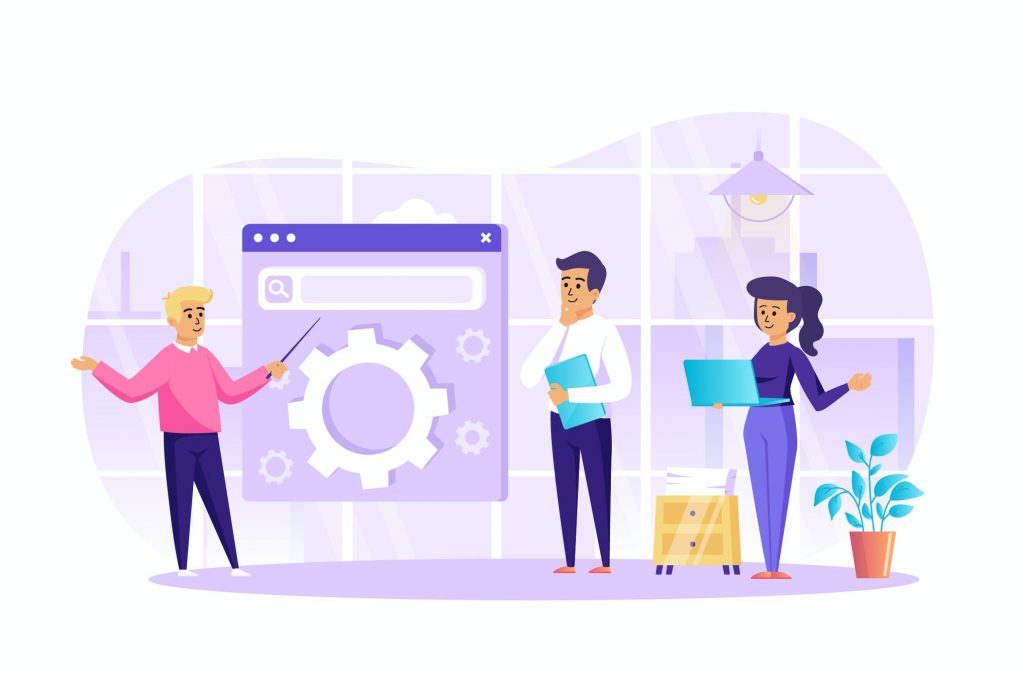 SEO is the art and science of getting pages to rank higher in search engines such as Google. It has been said that because people rely heavily on their web browsers for information, it's important not only to be found but also to come up when they're looking.
Achieving this can lead you double or even triple the traffic your website gets every day without spending extra money and without hiring an expert with the help of the latest SEO tools.
What are SEO tools? These are little-known but very useful items that provide data and alerts about the overall health, success rates of your website. They help uncover areas that may prevent you from ranking in search engines like Google or Bing; identify weaknesses that can be used for marketing purposes; give insight into how people interact with different elements on a page – all this gives marketers valuable information when deciding what advertising campaign would best suit them. These tools further let you achieve a higher ranking on the search result.
15. Avoid SEO mistakes that may lead to a Google penalty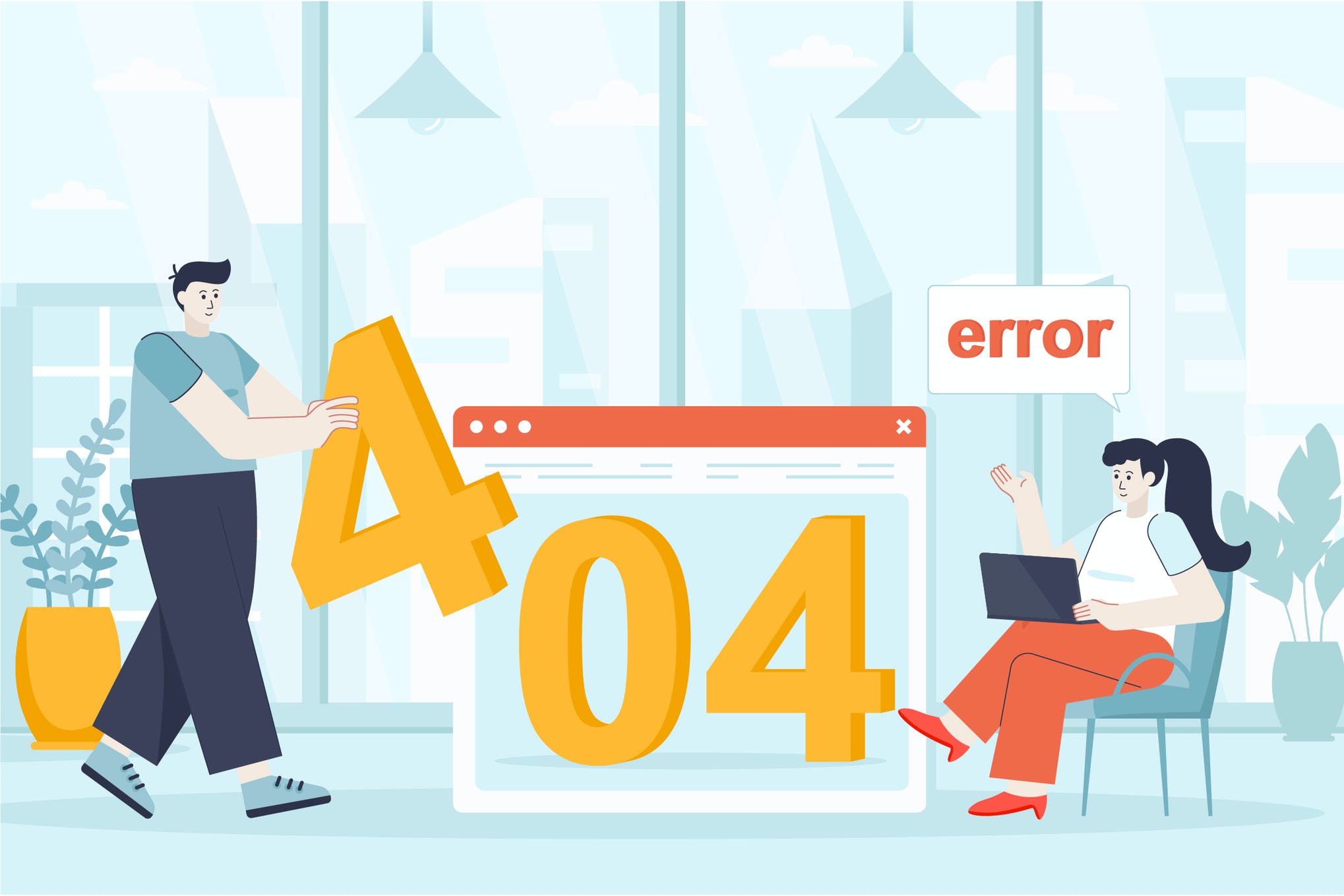 The list of SEO mistakes is extensive, but it's easy to avoid these problems by making sure your website loads quickly and correctly. For example: don't use outdated content on the site; be mindful about what information you put where. Don't forget that mobile optimization also counts! Make everything tap-able or downloadable so users have an easier time accessing whatever they want from anywhere in any situation
SEO Mistakes can lead you to penalties. But what is a Google penalty? A Google penalty can be inflicted on any website and will affect its ranking on search engine results pages (SERPs). The result of an algorithm update or suspicious black hat tactics such as links found spammy with keywords stuffed into their titles; both examples would lead to lower rankings for that site online – which might not bode well if one wants visitors coming through easily enough. Hence it is important to avoid mistakes so that no penalty is imposed.
16. Combine SEO and UX to improve your website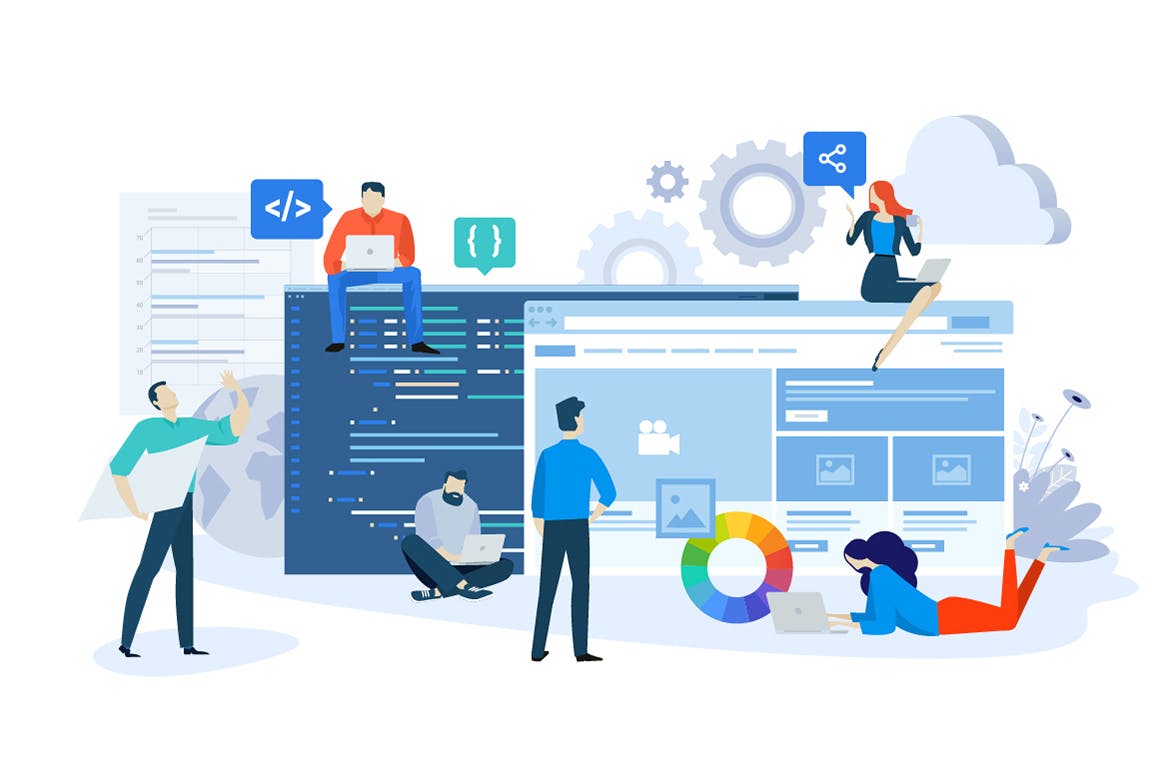 User experience (UX) has always been a part of SEO best practices, but the two were never so synonymous as they are now. Google's shift to semantic search has changed this, however.
Semantic search is the process by which search engines understand searcher intent and the contextual meaning of terms as they appear in a search query. Google has increasingly relied on semantics to deliver results because it allows its algorithm to better interpret what users really want.
This new reality implies that components of user experience (UX) are a part of SEO best practices. Consider the combination of SEO and UX along these lines: SEO targets web crawlers; UX focuses on your site's guests. Both offer a shared objective of giving clients the best experience.
But why is it important to focus on user experience? Because it can make or break your site's chances at ranking well in SERPs. A superior user experience will increase conversions and lower your bounce rate, as well as reduce cart abandonment rates and improve your customers' overall satisfaction with your site.
17. Follow Google trends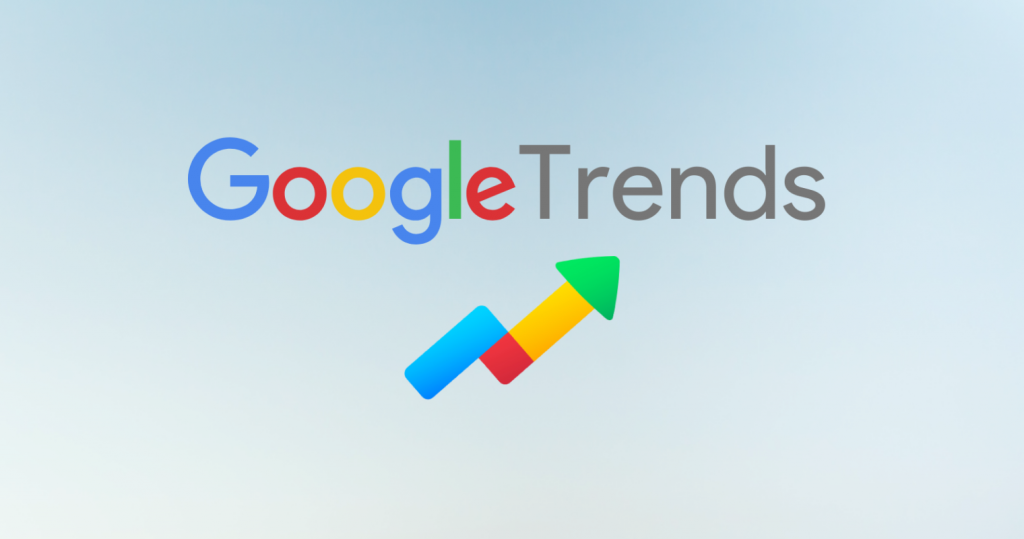 Image Source: searchenginejournal.com
Google's algorithm is always evolving, which means that your SEO strategy needs to be modified in accordance with it. One way of doing this successfully and avoiding rank loss from occurring on the Google search engine is following various trends.
These SEO trends can vary from year to year, but they will provide you with a good starting point for creating your SEO strategy. You should also look into the various constantly changing Google algorithms in order to see how these may affect your website and its rankings.
Following are some examples of SEO Trends for google
Comprehensive Knowledge Graphs
Mobile-Friendliness
Google EAT Principle
Long-Form Content
Image Optimization
These trends can be followed in order to attain a higher ranking with a powerful SEO strategy
18. Do an SEO audit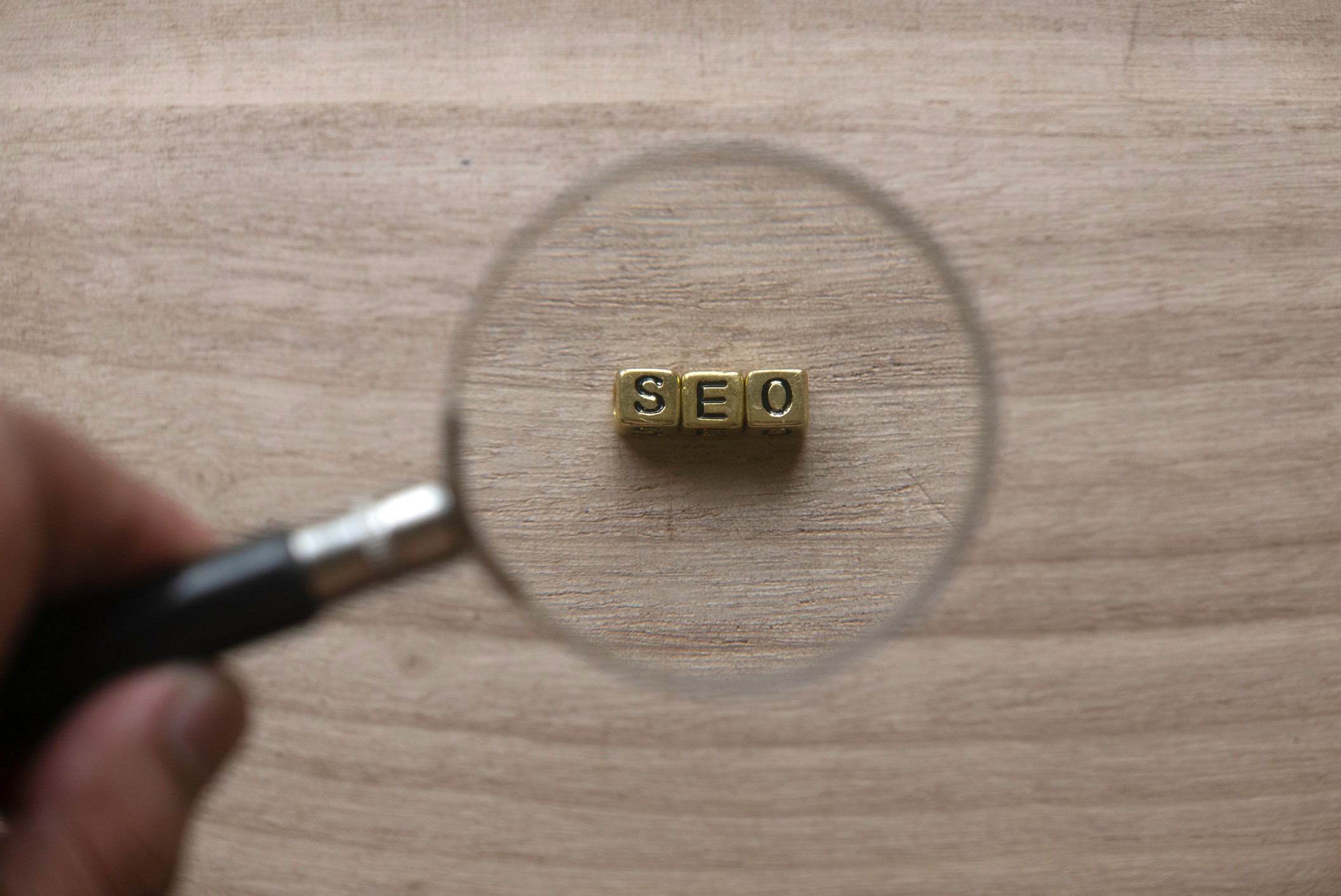 An SEO audit is the first step to creating a plan that will have measurable results. It's also an important part of ensuring your website reflects professionalism and standards, which are essential for success in today's marketplace.
SEO is a long game, but a comprehensive SEO audit can help you start it off on the right foot. An SEO audit is an in-depth analysis of your website to identify any technical issues that could be preventing your site from showing up in Google search results — and fix them so that you can start getting more traffic.
By identifying as many foundational issues affecting organic search performance, the SEO audit provides recommendations to fix each problem like
Technical SEO issues
Website structure issues
On-page SEO issues
Potential off-site problems
User experience issues
Content gaps and opportunities
Competitive marketplace insights
19. Hire an SEO expert/specialist
SEO is an integral part of any modern marketing strategy. The right person for the job will have a thorough understanding of not only how it works, but also what's possible when you combine SEO with other strategies like PPC or Social Media Marketing – which are all must-haves in today's digital world!
If you're now aware of SEO then you can do this yourself. In this can I would like to recommend hiring an SEO expert for enhancing your website's organic visibility. There are several steps to how to hire an SEO specialist, but you must take the time necessary when finding someone. Make sure they have experience in what their company offers by asking questions and getting references from previous clients or employees before making any decisions. You must also focus on:
Finding an applicant whose work meets your standards for quality; 
Asking them about specialty areas like branding projects, social media management, etc.
Getting background info such as age range/years employed
20. Must use SEO plugins for your WordPress website
One of the most important factors is having a well-optimized website. With the best SEO plugins, you can boost your site's ranking and overall performance by getting more traffic from organic searches through better optimization efforts such as keyword research or adding external links to improve page loading speed. The daunting task of picking the right SEO plugin can feel like trying to wade through quicksand. There are so many options (59,428 free plugins).
SEO plugins are specialized extension modules that expand the functionality of content management systems, browsers, and software solutions. An individual plugin may carry out one specific task such as search engine optimization or web analysis; however, they all work towards making your website more visible when users conduct searches. Some of the most popular plugins are All In One SEO WordPress Plugin, Yoast SEO Plugin, RankMath SEO Plugin, and much more.
Use keyword research tools
The best keyword research tool is the one that gives you access to the widest range of relevant keyword data possible.
There are many keyword research tools that are available and free to use. Some are tailored for a specific audience, while others appeal to everyone from small businesses to global corporations.
The goal of keyword research is to find words and phrases that users are searching for on Google, Bing, or any other major search engine. These will be related either directly to what you offer (like product names) but also could potentially lead them down a different path which might interest them more than just buying from one source – Keyword research tools can give your site an opportunity by providing the right keywords that can help improve customer acquisition rates by generating leads through organic marketing methods. These tools can also help you find long tail keywords that you can use if you have just started.
22. Follow the right SEO backlink creation strategies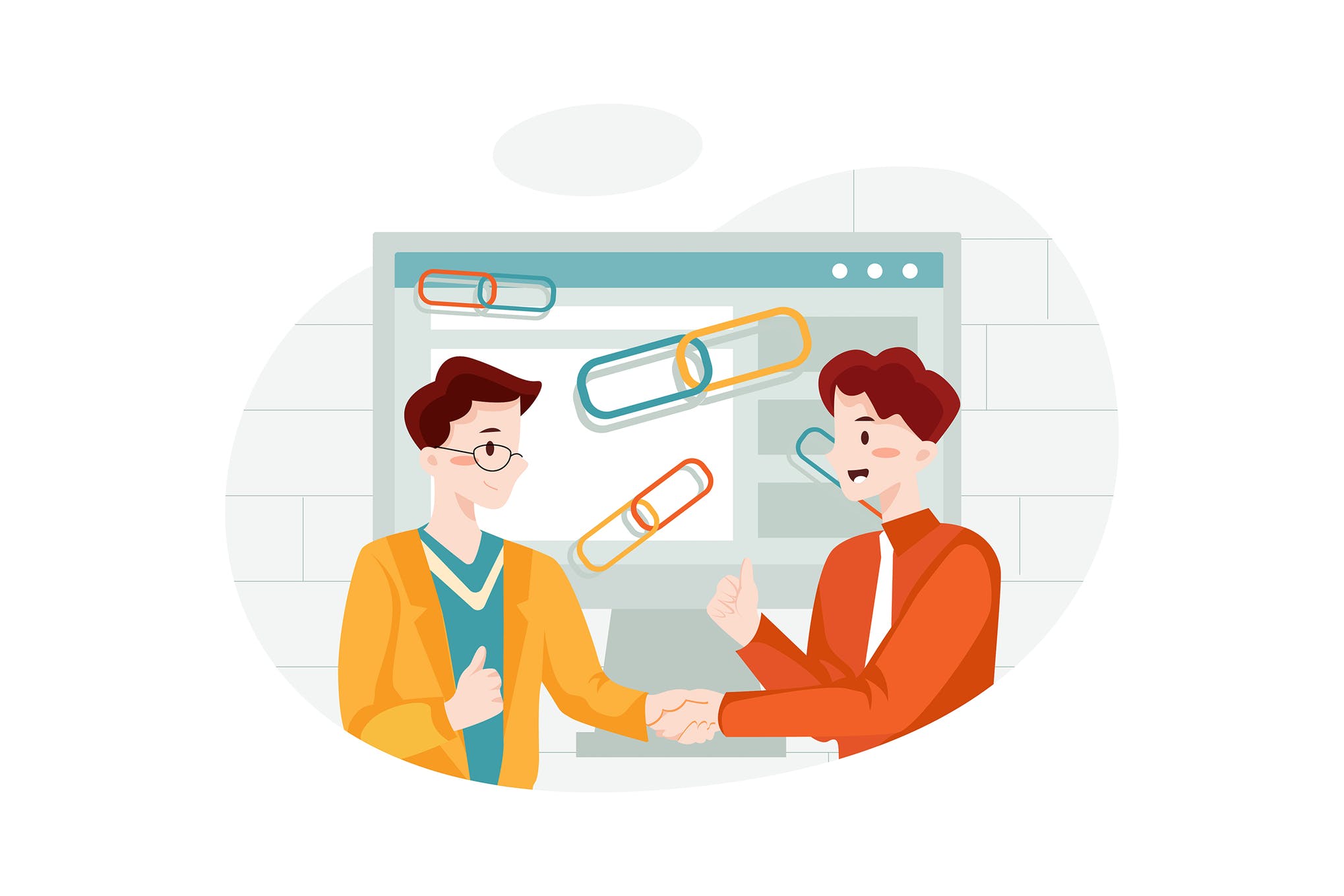 When one website links to another, it's called a backlink. Backlinks are also known as "inbound links" or incoming Links and they're important for SEO purposes because these natural connections help your site rank higher on search engines. There are various SEO backlinks creation strategies for websites that you can use to build links that really work.
The backbone of SEO is backlinks. If you have a strong inbound link from another website, it means that they trust your content and want their visitors to be informed about what's going on with those links by reading an article or watching one video.
When building up domain authority through quality web space groundwork tactics such as gaining high-ranking positions via keyword targeting while also acquiring natural anchor text links; will give us better chances of getting noticed online when potential prospects search Google because we'll appear higher within SERPs than competitors. 
23. Follow different SEO strategies for your multilingual and multiregional sites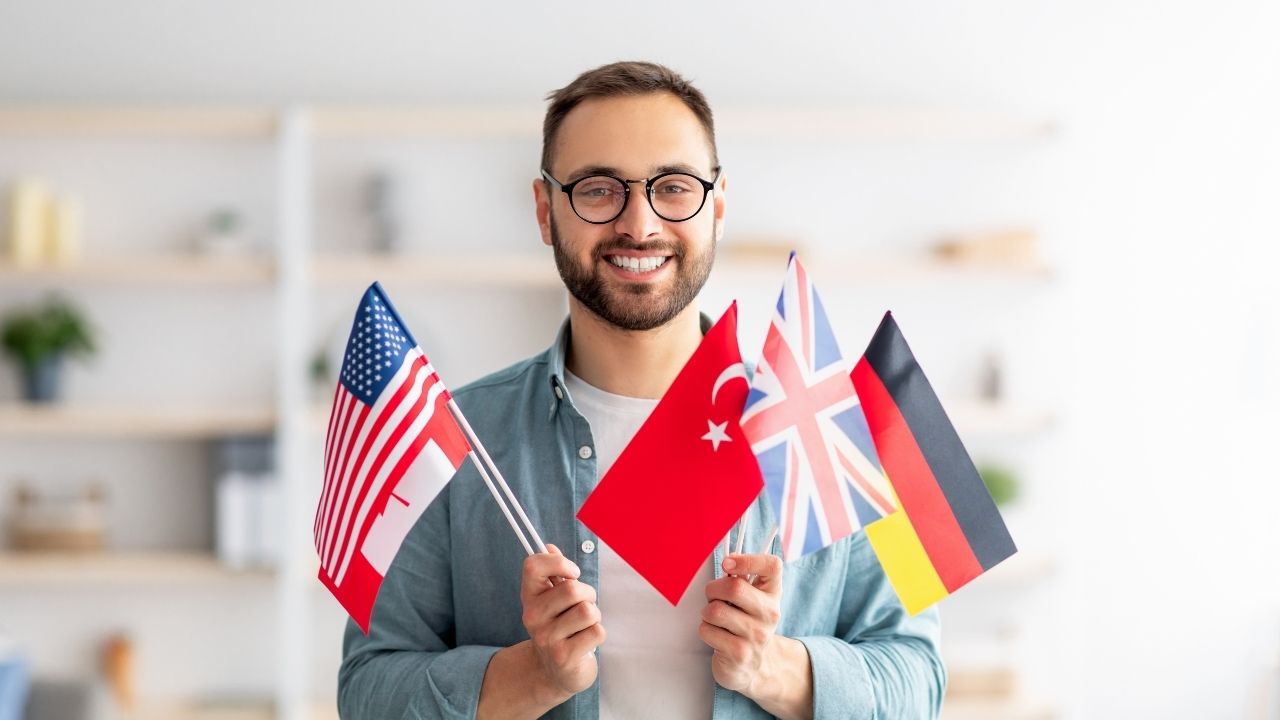 The goal of multilingual SEO is to create or offer website content that has been optimized in various languages. In contrast, regional optimization aims at personalization and reflects the diverse needs across different regions so it can be tailored to each individual's local culture with ease.
The use of multiple languages on your website not only helps you reach an international audience but also advertises to clients who speak more than one language. You have to follow different SEO strategies for managing multi-regional and multilingual sites because such sites offer different content to users in different languages, countries, or regions. Here are a few more insights on multilingual SEO.
Apply language focusing on assuming that you are thinking about focusing on clients communicating in a specific language.
Center on geotargeting assuming you are focusing on clients in a specific nation and thus, there is a requirement for introducing or making to them modified content.
Whether or not you need both geotargeting and language focusing on.
24. Finding the difference between White hat SEO and Black Hat SEO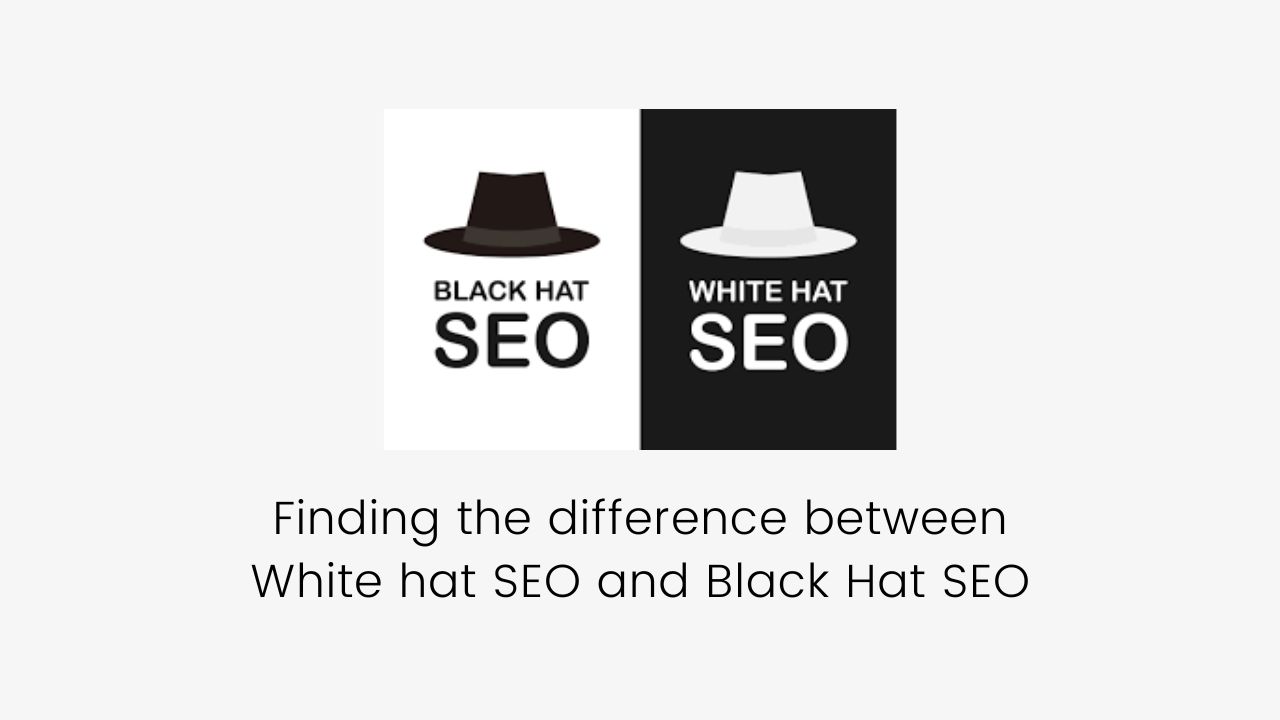 White hat SEO refers to optimizing your website in a way that will not be frowned upon by search engines. It's a more traditional and ethical approach to search engine optimization. White hat SEO follows the rules that search engines have put in place for webmasters, and it does so in an effort to provide a positive experience for the end-user.
It's important to understand white hat SEO because if you violate any of the search engine guidelines, you can get penalized. You may also see your rankings drop significantly, or worse, you could get banned from the search engine results pages entirely.
Whereas Black hat SEO is the practice against search engine guidelines, used to get a site ranking higher in rankings. These unethical tactics don't solve for searchers and often end with penalties from Google or other Suchmaschinen Anbieter (SEO). Keyword stuffing can be an example; this technique includes adding many keywords onto one web page without any meaning whatsoever because it's just where – you're trying to rank higher! Cloaking also falls under this category.
Therefore it is important to Find the difference between Black Hat and White hat SEO in order to avoid problems further.
25. Update old content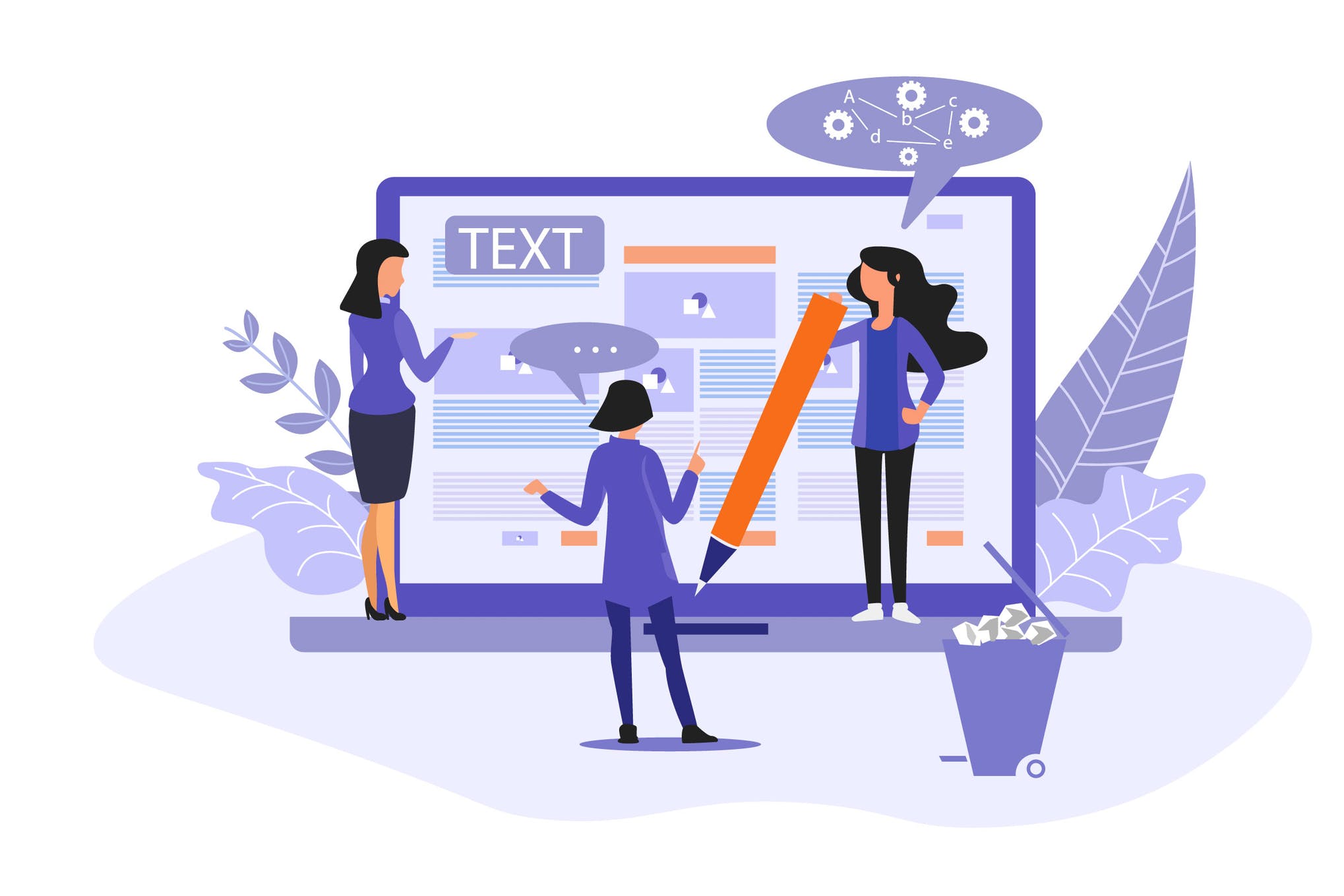 Blog posts are a great way to engage your readers and keep them interested in what you have written for years. One of the most effective strategies we've found is updating old blog posts or content if you want to keep your topic up to date and ongoing organic traffic.
Updates can be as simple or complicated as wanted; whether it's just adding new content at appropriate intervals throughout an existing piece or adding something more involved like image optimization- updating these timeless pieces has been proven time after again by marketing professionals across industries worldwide
There are many reasons to update an old post. Have a Look!
The topic has been considered in light of the fact that you have information from the prior version
It's quicker to make since a portion of the research has already been done
It's simpler to promote on social media since you'll know exactly who to impart it to
It might rank higher in search as the URL may as of now have backlinks and authority.
There are many factors you have to consider when updating your old website or blog content. Take a look at our recently published article on how to update old content.
Conclusion
We have covered a lot of topics in this ultimate SEO checklist, but there is one thing we have not covered yet. That is the importance of keeping up to date with the latest changes in the world of search engines. Search engine ranking factors are always changing, and Google makes thousands of changes to its algorithm each year.
So, if you follow this ultimate SEO checklist and make all these changes to your website, it will help you to improve your SEO in 2022 and beyond. But to stay ahead of the competition, you need to keep learning more about the latest developments in SEO.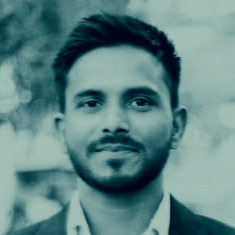 About Raj Kishore A digital marketing consultant at VOCSO. I've been working in digital marketing since 2010 and I am an expert at generating leads online via SEO, Paid Marketing, Social Media Marketing, Email Marketing, Site/Landing Page Testing and Optimization, and Display and Remarketing.