Internet connectivity in a great way continues to contribute to globalization. Because of globalization, it increasingly becomes easier for a business to be able to reach an international audience. In view of that, it is important that Multilingual and Multiregional SEO for any website is properly prosecuted. But before we can venture into Multilingual and Multiregional SEO, what exactly is it? I can certainly guarantee you that not most people understand exactly what these SEO strategies mean let alone know about them. In view of that, consequently, we take an in-depth look at the meaning of Multilingual and Multiregional SEO.
Meaning of Multilingual and Multiregional SEO
Whenever you are dealing with Multilingual and Multiregional SEO then that is a clear indication that you have been able to take the step forward as a SEO expert. Implying, you are only able to execute Multilingual and Multiregional SEO if you have a thorough Search Engine Optimization knowledge. Complete SEO expertise is important for the purpose of better website ranking and performance on a global level.
Dealing with large and complex websites demands that you be familiar with what you are doing. If you are dealing with Multilingual and Multiregional SEO, it means that you are managing a website strategy that is complex and serving multiple languages and locations. Read the top SEO strategies for the Google voice searches.
Multilingual SEO refers to the practice/art of creating or offering website content that has been optimized in various languages. In contrast, Multiregional SEO refers to the practice of offering/creating website content that has been optimized and personalized particularly to various geographic locations.
In this era of digital marketing, while the two techniques may seem to sound familiar, the truth is that they have distinct significance. But it is also equally important to understand that these two SEO strategies often relate in terms of their practice or application. Furthermore, they relate with other strategies of online marketing including content strategy, pay per click and conversion rate optimization in terms of an overall digital/online marketing strategy.
The First Step in Implementation of Multilingual and Multiregional SEO
Different businesses often tend to have different solutions in as far as international SEO is concerned. The reason is that usually different businesses have different goals. The goals of your business are also distinct and this determines your international SEO solution.
It is important that you first consider and define the particular user that you want to target. To help you in that respect, you have to consider 3 important issues.
a) Apply language targeting if you are considering targeting users speaking a particular language.
b) Center on geotargeting if you are targeting users in a particular country and because of that, there is a need for presenting or creating to them customized content.
c) Whether or not you want both geotargeting and language targeting.
Technical Tips in Regard to Multilingual and Multiregional SEO Sites
Since you have already seen circumstances when you may need to use either geotargeting or
language targeting or even both, it is important that you venture into the technical side of international SEO. First, it is important that you understand that there are 2 core problems associated with international SEO and these problems are:
I. How to organize/structure the different content versions on your website or websites.
II. How to inform search engines including Google which content version is appropriate for which audience.
Cookies and Scripts
It is advised that you do not employ the use of cookies/ JavaScript for the purpose of showing language-specific or different country versions of a site on the identical URL. The reason being, there is a high chance that only one site version will become crawled and indexed in Google and other search engines.
IP Address and Browser Based Redirects
Usually, a good number of webmasters do not like bothering their users. With the goal of
improving user experience, these webmasters auto-redirect their users to the most appropriate or location-specific content version by factoring the browser settings or IP address detected. While this approach can be beneficial, it also poses quite a number of problems including:
Slow – Extra redirects lead to the increase in the amount of waiting time before a user can fully access your site.
Multiple Countries – If a language is being spoken in different countries, which particular country do you pick?
Inaccuracy – You can mislocate a user and redirect him/her to your website part that is inappropriate.
It is because of these possible problems, for this approach, the reason why it is recommended that you are able to ask a visitor to your website to provide their location/country of residence or choose the preferred language before setting cookies.
Domain and URL Structures
Apart from the URL structure that you establish being able to make sense for a human being, it should also make sense in the perspective of crawlers. There are multiple URL structure options for you to choose from. Here are the domain and URL structures and some of their pros and cons.
a) ccTLDs (e.g. example.fr)
Pros: Easy separation of sites, clear geotargeting, and location of the server is irrelevant.
Cons: More infrastructures, potential availability issues and it is expensive
b) Subdomains with gTLDs (e.g. fr.site.com)
Pros: Setting up is easy, easy sites separation, and can employ the use of Webmaster Tools geotargeting.
Cons: Recognizing geotargeting alone from the website URL may not be possible
c) Subdirectories With gTLDs (e.g. site.com/fr/)
Pros: Setting up is easy, low maintenance and it is possible to utilize Webmaster Tools geotargeting.
Cons: Single server location and sites separations are more difficult or not clear
d) URL parameters (e.g. site.com?loc=de, ?country=france)
Pros: None and therefore not recommended
Cons: URL based segmentation is tough and Webmaster Tools geotargeting is impracticable
Having seen the different URL structures options for geotargeting and their various pros and cons, you are then supposed to make an informed decision. Choose the option that is best for you and considering your website goals can help you greatly in that respect. Generally, top-level domains are a great option as they are a strong indicator to search engines including Google. But it is also important that you understand that subdomains and subdirectories also have their own advantages. Check out 7 advanced SEO tools for enhancing your website performance.
Essential Top Level Domains Information
While some domains are location-specific, some are generic. The gTLDs (generic top-level
domains) according to Google include:
.com
.gov
.edu
.jobs
.net
.org
.travel

Regional Top-Level Domains (rTLDs)
.eu
.asia

Generic Country Code Top-Level Domains (gccTLDs)
It is important to note that this list is specific only to the Google search engine and also the list is subject to change.
.as
.co
.fm
.ms
.bz
.cc

How to Implement Geotagging
To geo target a specific country, you do not need to use ccTLD even if the URL structure is important in signaling search engines and users. Manual gTLDs geotargeting is made possible through the use of the Google Webmaster Tools. Follow these simple steps for the purpose of setting up geotargeting in Google Webmaster Tools.
I. On the Homepage of the Webmaster Tools, click the particular website that you want.
II. Proceed to the section of "Site Configuration" and click "Settings".
III. In the section of "Geographic target", select your preferred option.
Selecting "Unlisted" will ensure that your website is not country or region associated.
Language Targeting
Language targeting serves the purpose of informing search engines like Google which of your URL structure is the most appropriate for users of a particular language. If the website of your content is not influenced by user location but by the language of the content then language targeting is your best solution.
While language targeting may seem easy at a first glance, the truth is that when it is done incorrect, it can present a problem. The problem can be that search engines can be prevented from indexing properly the bulk of your website content.
Conclusion
I understand that Multilingual and Multiregional SEO at the beginning may seem difficult and also that it is always changing. The only way to master the proper SEO strategy for your online business improvement is by paying attention to new search strategies and doing unceasing practice. To summarize what we have learned, it is important that you distinguish between language targeting and geotargeting. Then, understand which one is appropriate for you if not both, and choose the appropriate URL structure for your need. Moreover, apply the various international SEO strategies and of course, don't forget to monitor your website ranking.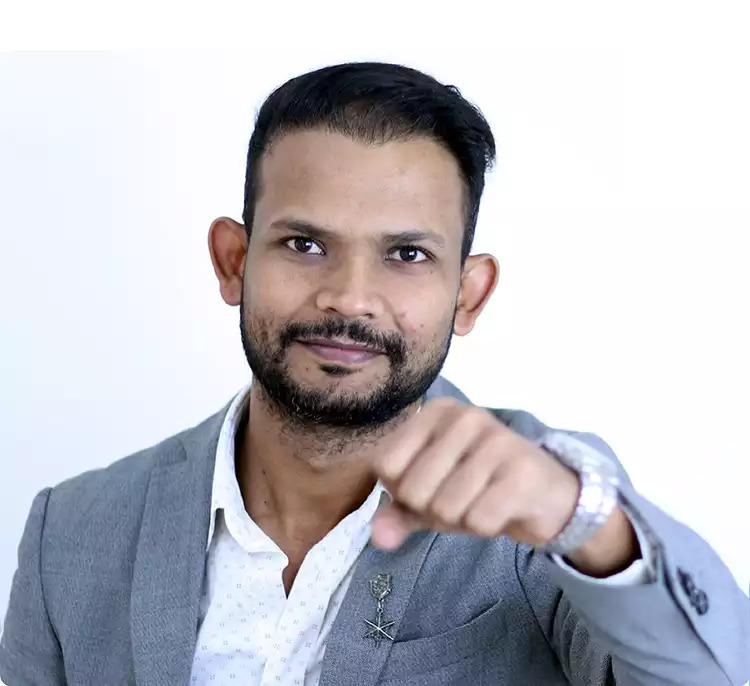 About Deepak Chauhan Hi, I am Deepak Chauhan, a Digital Marketing Strategist. I'm the CEO & Co-Founder of VOCSO Digital Agency, a creative web design, development, and marketing agency based in India & USA.