SEO plugins can provide a range of services. Many plugins offer automated SEO features, including page analysis, keyword optimization, and internal site linking. Other plugins focus on content creation and social media integration.
Trying to pick the right plugin is no easy task given the large number of options available. There are tons of plugins from which to choose. Unfortunately, many SEO plugins don't deliver on their promises or even damage your site's performance through poor coding or faulty functionality.
This article will help you find the best SEO plugin for your site by reviewing many of WordPress's most popular SEO plugins, looking at how they work, and what they can offer you.
What are some best free and premium SEO plugins for your WordPress website?
List of the best free and premium to SEO Plugin for WordPress to meet your website needs in 2022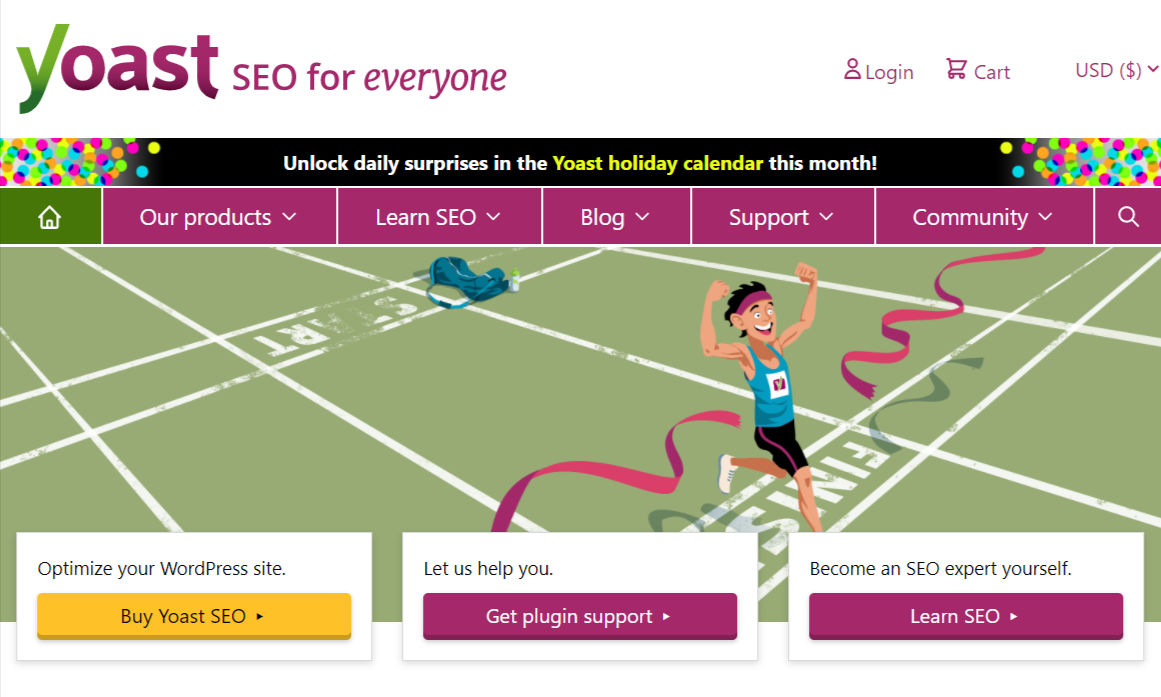 WordPress is the perfect platform for building SEO-friendly web pages. With its best practices and tutorials, you can create an attractive website that will be rank higher on search engines.
Yoast SEO is a powerful tool that has many useful features, such as the ability to redirect your website and keep it clean of clutter while still being able to use its tools for internal linking suggestions or keyword optimization. It also provides an easy interface in which you can enter all content at once! The automated readability check will help make pages more readable by Google's algorithm and other search engines like Bing & Yandex through synonyms instead of long lists combination words; this feature becomes especially helpful when dealing with multiple domains.
This will help ensure consistency between domains since they won't always have identical meanings.
The best part is that this tool has an easy interface making even beginners capable of entering all content into appropriate fields without any issues whatsoever.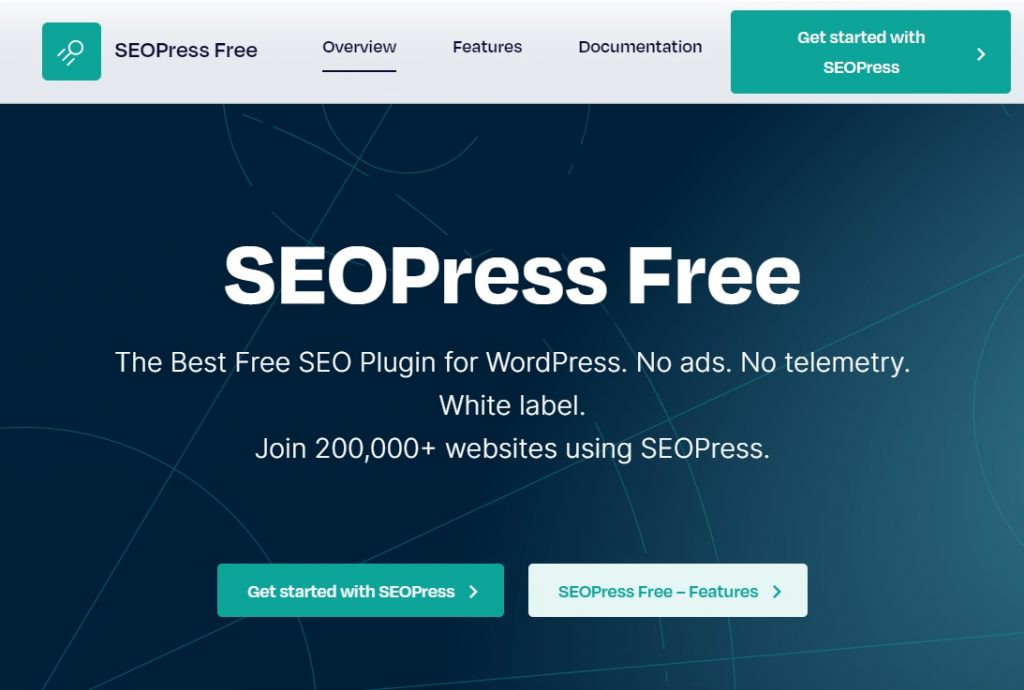 SEO Press is a powerful and versatile plugin for WordPress, which provides the functionality to optimize and maintain your site for search engines. It's the best tool you can use today to follow all of Google's recommendations for your site.
SEO Press is easy to use, yet very powerful. The plugin includes a ton of features like redirection, sitemap markup improving links analyzing and monitoring the effectiveness on all these fronts but also has a simple way of customizing every aspect of it. The goal of SEO Press is to provide you with useful information about your site in one place so that you can easily find what you're looking for and make an informed decision when it comes to making changes.
To do this, SEO Press includes in-depth analytics reports, information about the structure and content of your site, indexing status, and an optimization scorecard that lets you know how well optimized your site is at any given moment. You can even see how many pages are blocked from being indexed by Google due to issues with noindex tags or potentially harmful links.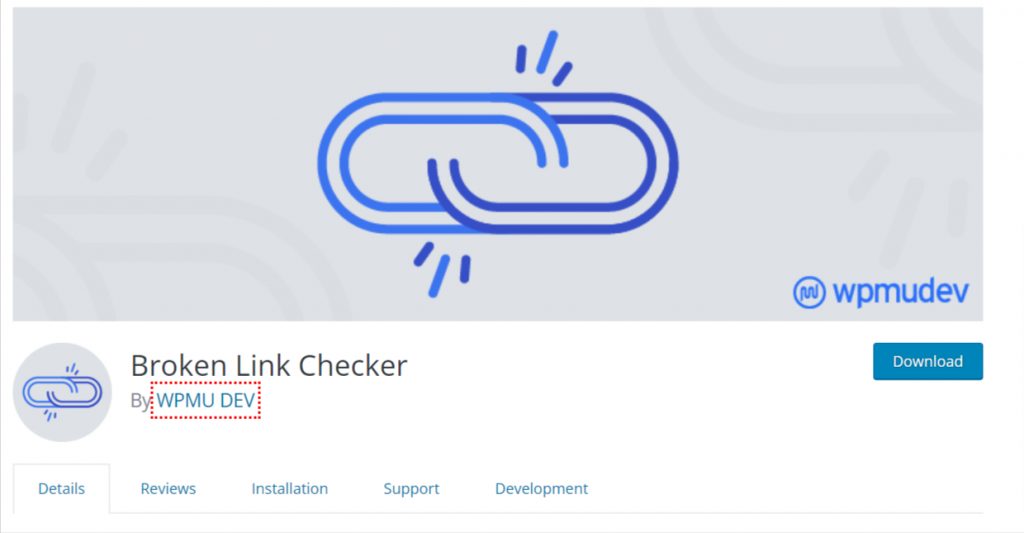 Broken Link Checker is a must-have tool for anyone who wants their website's internal & external links streamlined, so they work as well at boosting search engine rankings or improving user experience.
The app monitors every link within your site looking at whether it needs repair before fixing those bad ones that could hurt SEO if left unchecked.
Broken Link Checker is the perfect tool for keeping your website up-to-date with web standards and avoiding any broken links on it. This program will monitor all external as well internal linkages within posts, pages comments blogrolls custom fields (optional). When they find out site-related issues such things as missing images or redirects this software notifies you either through its dashboard interface where other options include email notifications if desired by selecting them before running a scan that searches every visible page throughout their territory.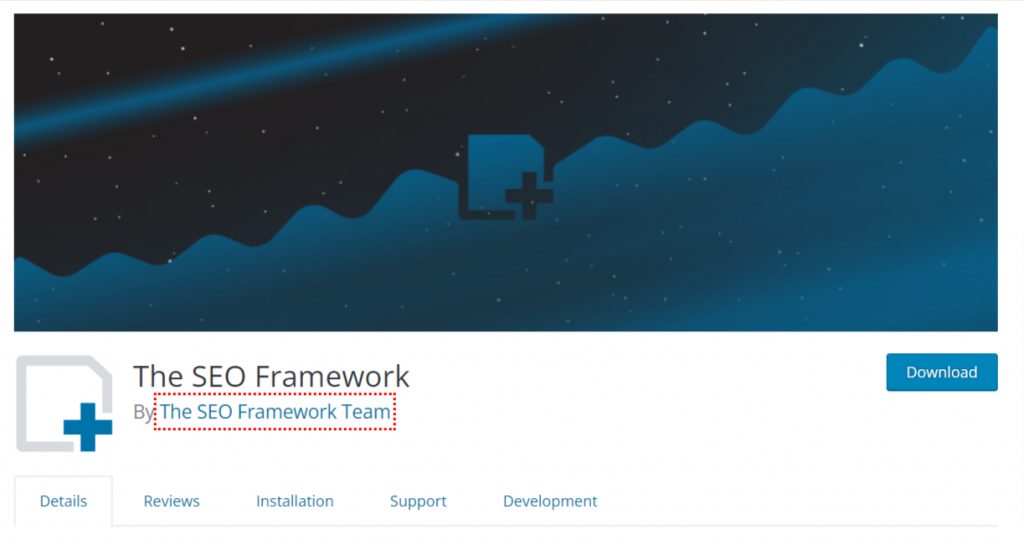 Some of us want to keep our site speeds high and spend less time with confusing SEO articles. The perfect plugin for this is the SEO Framework plugin. The SEO Framework plugin is a lightweight yet powerful tool for all your needs when it comes to search engine optimization. It strips away some features you don't need and focuses on helping out with site speed high while also making sure that targeted keywords get used efficiently so as not to burden users or advertisers alike! This makes this alternative Yoast often considered by many people because of its visual nature – along with more flexible options which allow us to pinpoint areas where our content could be improved through better targeting before implementing broad strokes across various pages/entire sites.
With a few tabs, you can control how your content will appear on search engines. One tab uses colors to show exactly where in the process of being SEO-ready they need more work and another has clicking enabled which also makes it easy to use even for beginners.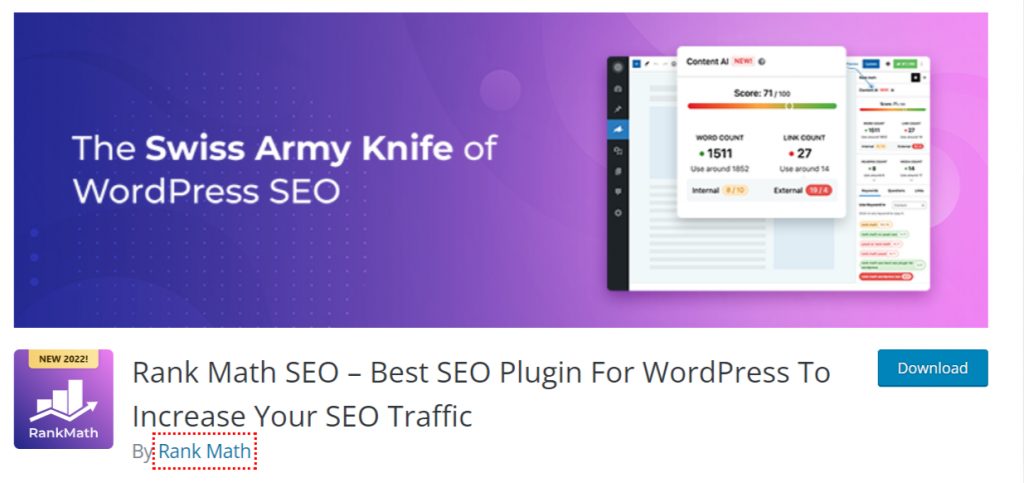 Rank Math is a WordPress plugin that allows you to take full control of your on-page SEO. It comes with everything you need to fully optimize your website and pages, while also being lightweight and easy to use. Rank Math combines the power of multiple plugins you might be using on your WordPress website for SEO and brings everything into one easy-to-manage plugin that is also lightweight. With Rank Math, you can manage the on-page SEO of your posts, pages, products, or other taxonomies. You can also control noindex/nofollow/noarchive meta tags of all taxonomies in general and individual posts or pages in particular.
Rank Math is the perfect solution for anyone who wants to know what keywords their website ranks on, how many times people have searched in Google with those terms and even which errors page has had some issues. With just one glance at Rank Math, you can get all this important information right inside your WordPress dashboard so it's easy peasy.
The idea behind SEO Squirrly is that it's marketed for people who aren't experts in search engine optimization. It lives up to this claim by offering a fully-functional suite without any complicated elements, such as generating recommendations based on your article topic and keyword selection when you continue writing content with them! Almost like having an expert whispering into our ears while we're creating new pieces – only better because these tools work (most of the time).
Squirrly SEO is a great choice because some features like keyword optimization are completed for you as soon as the article begins to be written. Even if you plan to replace your current plugin, all of your old settings will still work with Squirrly and there's even an analyzer that helps show where among others on page one someone might rank higher than them so they don't have too much competition from other sites trying similarly hard at being found first! Plus content reports make it easy if somebody needs information about how something affects search engine rankings but doesn't know where exactly what such things.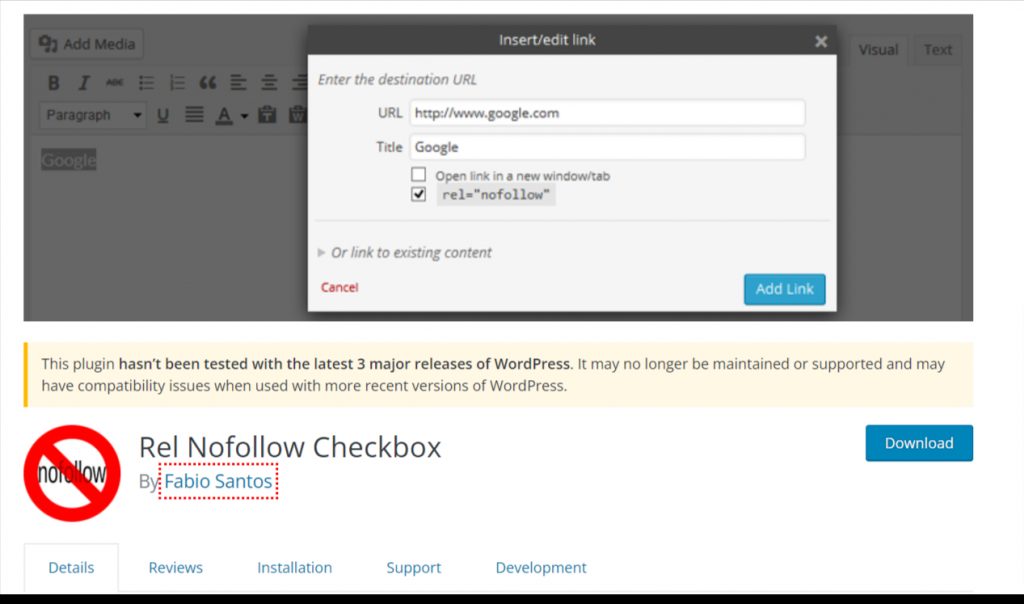 For Linking to other pages and websites, Google needs to know about your site's quality. The more links you have going back or targeting spammy sites will be seen as manipulative by them which could affect user experience.
To make sure that your links are not hurting ranking, add "rel nofollow" attributes to all external linking to avoid influencing search engine rankings. There is the opportunity of boosting SEO without spending an extraordinary amount of time sifting through HTML code (to find these and apply some more). It becomes much easier for non-coders as well; they can just copy/paste their link into place with one click! Finally, there's rel nofollow plugin that will save anyone hours every month by taking care of everything automatically.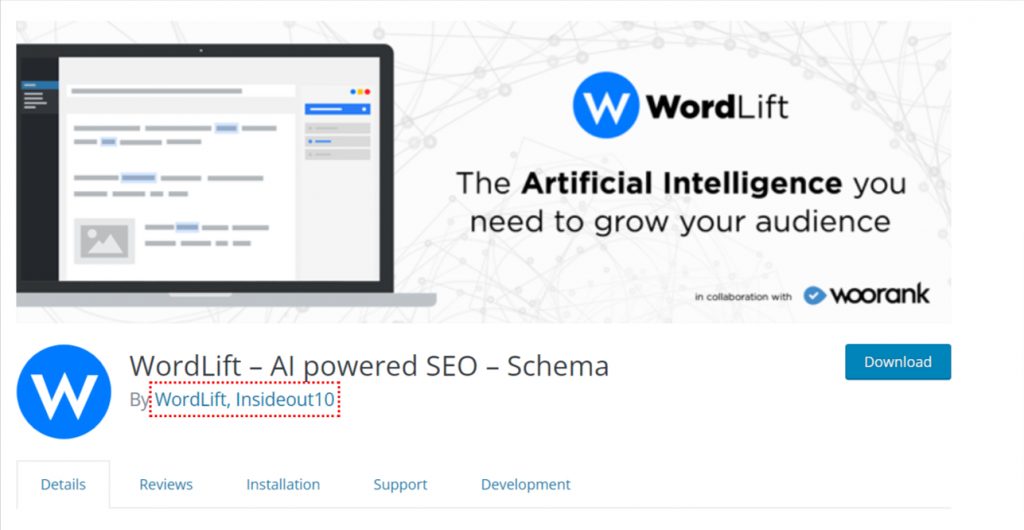 WordLift has taken the WordPress plugin world by storm with its revolutionary AI that can automatically generate advanced SEO for content editors and marketers. With this tool, you'll be able to organize your articles engagingly while automating structured data markup so they are easily readable on any device or browser without fear of Google penalties. By taking advantage of this plugin, you'll be able to turn your articles and pages into machine-friendly content that will allow search crawlers like Google better access for indexing. This means more people finding what they're looking for.
WordLift also helps you optimize your website by marking up your content with structured linked data. The plugin also provides recommendations on how best to optimize your content. WordLift uses Google's natural language processing capabilities to mark up the text on your site and then syncs it to their knowledge graph database.
The reason WordLift is a good choice for you is because of its ability to make the process of structuring your content much easier. As well as having the ability to provide actionable advice concerning how to improve your content.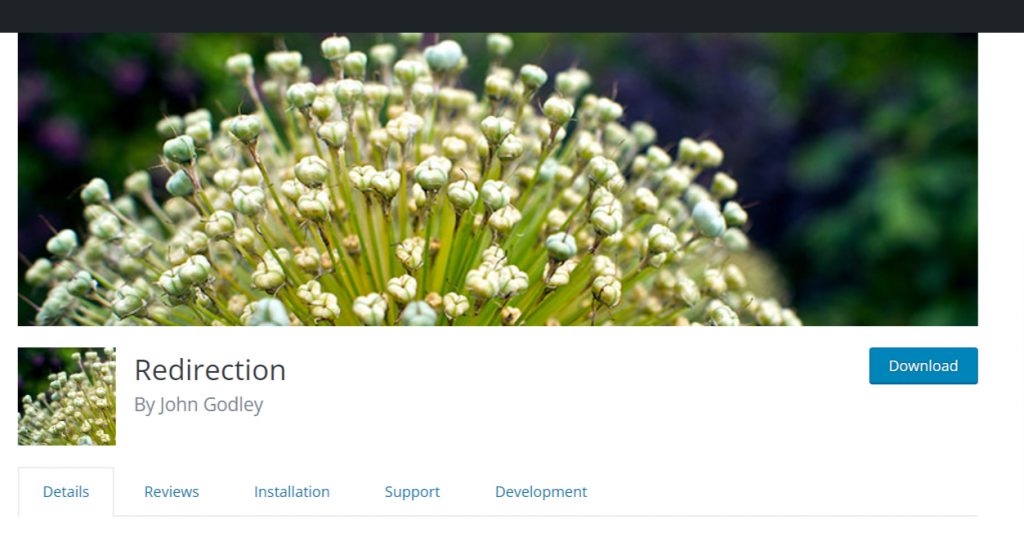 If you want to avoid having your website visitors get errors on their screens when they try accessing a URL that is no longer available, then there's a solution for it. You can download the Redirection plugin from WordPress' repository of free plugins and use its simple user interface right in your dashboard! The redirection tool makes things easy by allowing users to manage 301 redirections easily with just two clicks – enabling them not only to report any server downtime but also to update content links automatically whenever necessary without needing an HTML editor or writing extensive code themselves.
It also allows you to add and edit redirect rules through an easy-to-use interface that is integrated into the WordPress dashboard. The redirection plugin can check broken links on your website and generate sitemaps. By using the redirection plugin you can improve the user experience of your website, as well as boost its search engine ranking in Google and other search engines.
The Easy Table of Contents plugin can make your pages more navigable, which is especially important on long blog posts. In addition to helping users navigate your content, this plugin also helps search bots better understand your pages. No matter the length of your posts or pages, a table of contents can help readers more easily understand and navigate your content. This is particularly true for long pages with a lot of information – including web pages that have thousands of words and many headings.
The Easy Table of Contents plugin can create a table of contents based on the headings in any post or page you publish to WordPress. It works quickly and efficiently to make sure that each heading has a corresponding link in a table at the top of each page. This plugin makes it easy for users to jump directly to specific parts of your page, improving the overall user experience for readers. And for search engines, the links within your page provide additional signals to help them better understand the content on your website.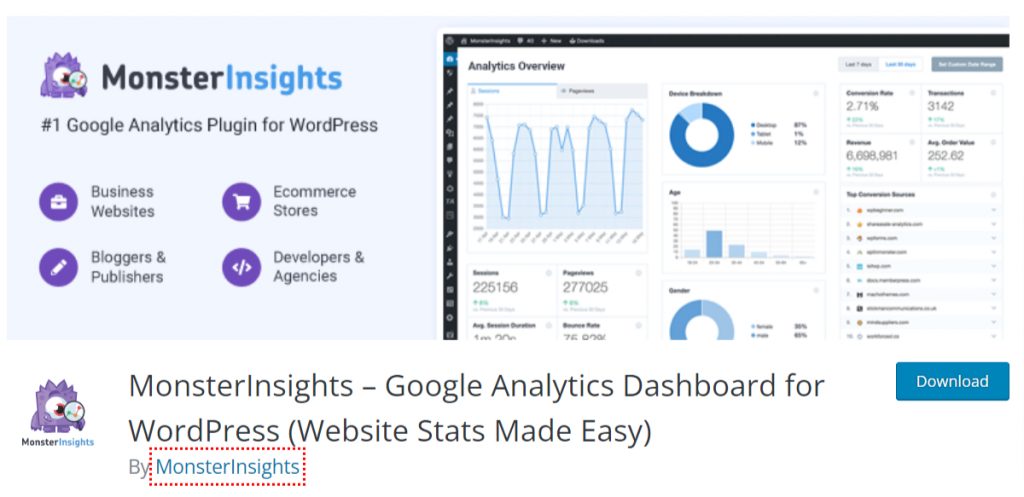 One of the most common strategies when it comes to optimizing your website is internal link building. This entails creating links to other pages in your website so that each page is given a chance to rank higher on search engines. But there's a catch: You should never create links for the sole purpose of increasing your SEO rankings. Trying to game Google's algorithm can result in penalties and loss of traffic, so make sure you develop a strategy that promotes quality while boosting your SEO rankings.
If you are looking for an internal link-building tool to help you optimize your website's internal link structure then look no further than the WP Internal Link Juicer plugin. The plugin removes the need for labor as automatically links phrases and keywords in your comments and posts with corresponding pages, categories, tags, and posts on your blog. All you have to do is install the plug-in, go to the Link Juice menu, select "Configure" and enter the keyword or phrase you want to link.
Rankie is an SEO plugin that contains extensive keyword tracking capabilities to help you gain valuable insights into your site's ranking performance. The powerful keyword research tool incorporates real Google search queries from actual users, helping you generate keyword lists that are better targeted to real people. Use the keyword reports available in Rankie to monitor your keyword rankings over time, and generate downloadable reports and graphic data to help you or your client analyze and implement the most effective SEO strategy for your website.
Rankine also helps you to Troubleshoot technical SEO issues by examining a site's crawl errors, analyzing pages that are not indexed in Google or Bing, and identifying duplicate content issues. Monitor your SERP (search engine results page) presence by tracking keywords across multiple search engines and devices, monitoring on-site SEO metrics like load speed and bounce rate, and tracking a site's overall traffic stats by location. Use Rankie to compare two or more websites side-by-side and track how they perform against each other over time.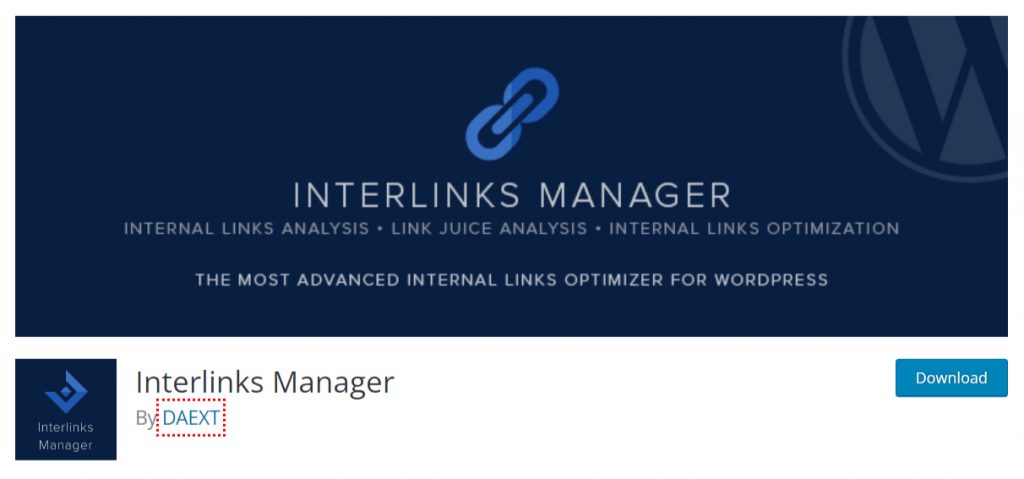 SEO is the art of getting your website to rank higher in search engines such as Google. This is done by creating content that users will find interesting and by using keywords that people are searching for. While there are many strategies to help you get your site to rank, one of the most important is building internal links. An effective internal link structure increases the number of visits your website receives while maintaining a natural flow of information.
The Interlinks Manager plugin allows you to create a clean internal link structure through a custom post type called "Internal Links". This plugin also provides an "Automatic Link" option for every page on your site. Additional features allow you to create and manage internal link structures, including automatic suggestions based on related articles or posts on your website. Further, it includes a "Link Management" tool that analyzes links within each post and displays them in an easy-to-read format.
This plugin gives you the ability to create an internal link structure that is both relevant to search engines and feels natural for readers. It makes it easier for visitors to find content related to your website and provides search engine crawlers with more information about your content. This leads to increased traffic and better site rankings in search engines.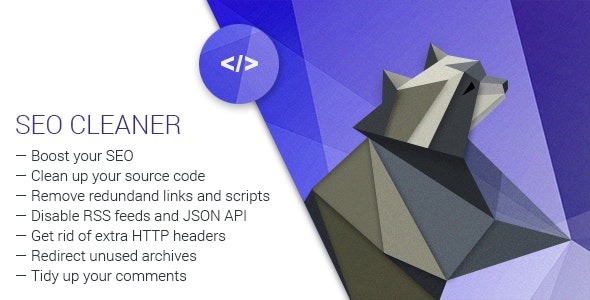 You can do all the keyword research you want, but if your site is full of clutter, it can hurt your search engine rankings. One Plugin that can help you clean up your WordPress installation is SEO Cleaner, which will remove all the automatic WordPress clutter for you in a few clicks. SEO Cleaner works by cleaning out all the meta tags, links, scripts, and styles in your head section, redundant server response HTTP headers, and any extra features you don't use. It doesn't break any functionality or anything like that; all it does is strip away things that aren't necessary to make your WordPress site as clean and lean as possible.
 The plugin's interface is straightforward and easy to use. You can check a box next to any of the items on the list and then click "Remove All" at the bottom of the page. The plugin also allows you to disable any individual items if you know you don't want them removed.
All in one SEO plugin is a WordPress plugin that helps you add several essential SEO fields to your WordPress posts, pages, and custom post types. All in one SEO plugin is the easiest way to set up WordPress SEO. Just install and activate the plugin, then add the shortcode of the specific page or post you want to show its SEO properties, and you're done!
The Features includes :
Schema structured data and rich snippets for Posts and Pages.
Optimized search appearance – control how your content will look in search results.
XML sitemap generator – create XML sitemaps with just a click of a button. No more technical knowledge is needed!
Social Media integration – share your posts on Facebook, Twitter, Google+, and LinkedIn automatically.
Search console integration – connect your website with a Google Search Console account.
Twitter Cards integration – share your posts on Twitter with custom images and titles.
Facebook Open Graph tags integration – share your posts on Facebook with custom images and titles.
Search engine friendly Permalinks structure – create simple, clean & search engine friendly URL for your website posts, pages & custom post types.
The above-mentioned features are what makes this plugin a great choice.
17. CoSchedule

Do you have ideas popping into your head every few hours and so many uncompleted drafts that it feels messy on your dashboard?
Do you find it hard to manage your editorial calendar with multiple authors and struggle to find clear themes to make your blog look organized?
Do you want a simple way to post on different social platforms and manage your social media accounts on these platforms without leaving the WordPress dashboard?
If you answered yes to any of these questions, then this plugin is for you. It can save you hours a day for a small fee paid every month. When you think about it, you will realize that they're underpricing this plugin.
Many successful bloggers, such as Michael Hyatt, for example, are using this plugin to manage their popular blogs.
If you feel like your dashboard is a mess and still want to manage everything from that dashboard, then this tool is a no-brainer. Check out Coschdeule here.
18. Enable Media Replace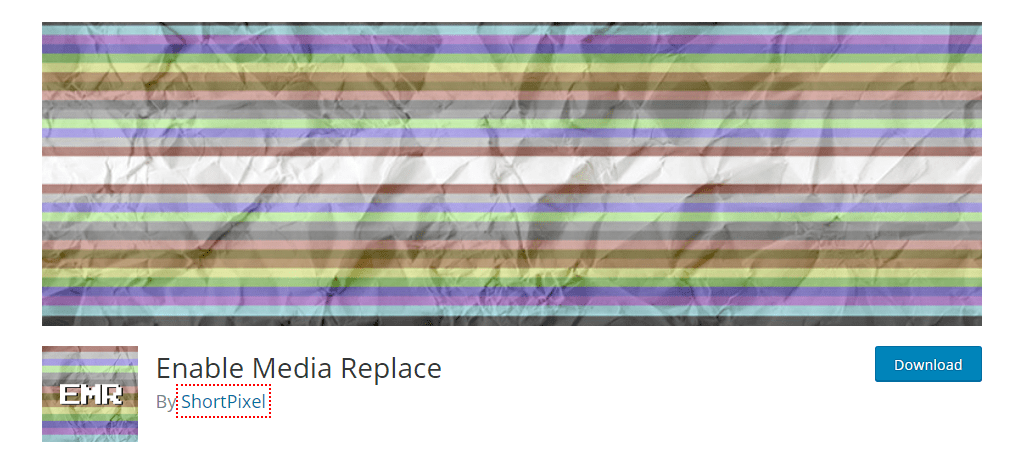 Have you ever wanted to replace an image with a new one? Like changing your logo or changing your old profile picture?
Have you tried it?
If so, you know what a hassle it is.
You would need to upload the new image and then go into hunting mode for a few hours to find other places where the old image is located, remove it, and replace it with the new image.
What a pain, right?
What if I told you that you could just change the old image, without the need to do all of the above? All you need to do is upload the new image and you're done.
This is what this tool enables you to do. Just open the old media file, click on "upload a new file," choose the new image, and that's it.
Check out Enable Media Replace here. Did I forget to mention that it's free? 🙂
19. ManageWP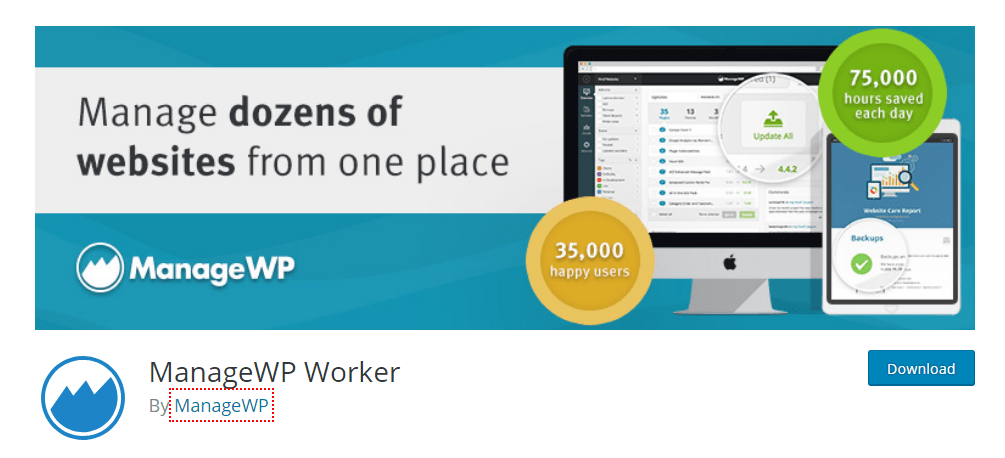 Do you have multiple blogs? If yes, then you know how hard it is to manage all your blogs.
That means you open your chrome and dozens of tabs are opened in the early morning just to check how everything is going.
Wouldn't it be easier if you could manage your blogs all in one platform and with a click of a button check out how your blogs are doing without the need to log in and logout to your site multiple times a day?
That's where this service comes to the rescue for people like you and me who have multiple blogs and are tired of moving back and forth between these blogs wasting a lot of time in the process.
ManageWP is an all-in-one dashboard where you can view all your blogs at once. If you have multiple blogs, you will definitely be glad you checked it out.
20. Akismet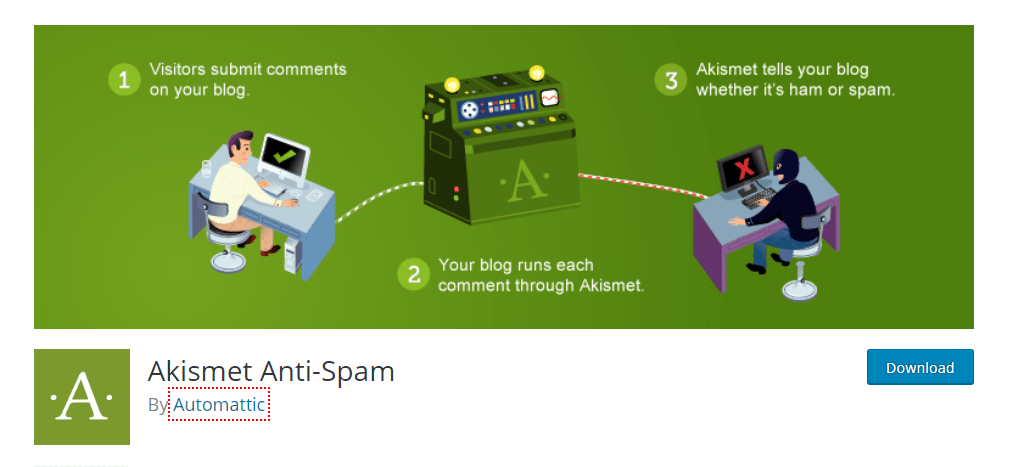 If your blog is even a little bit popular, then I'm sure you get hundreds of comments every day that are of no use that makes your blog look like a spam sandwich. And if you think about disabling comments for review, then you will go through hell to manage comments and go through each one to find the true ones and the spam ones. What if you could cut out 95% of the spam comments without even clicking a button? This is what this smart plugin from the WordPress founders helps you do.
It's a great plugin that helps remove most of the spam comments with a very high rate of accuracy. Check out the Akismet plugin here.
21. Pretty Link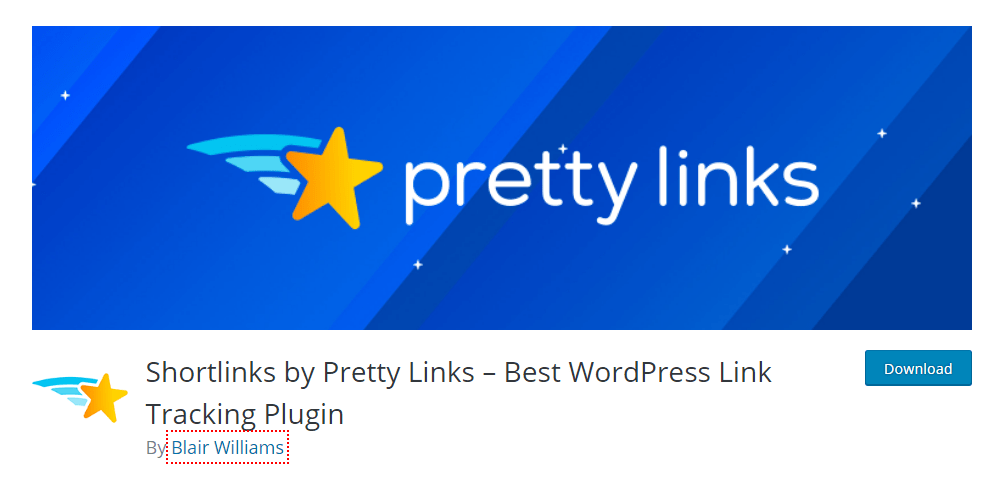 Do you want to create shorter, more memorable links? If you're into affiliate marketing, it's hard to remember the affiliate links for multiple products.
What if you could just shorten the link to yourdomain.com/product and be done with it? Now you don't need to re-login to your affiliate dashboard every time you want to link to the product. And it looks cleaner, btw. Pretty Link helps you do just that. It can also track the number of hits you get for each link.
In addition, it offers you a great way to change the links you're redirecting to without the need to change every link yourself. It's beneficial because some affiliate programs change the links from time to time, so it would be very hard and time-consuming to update old links. This plugin helps you do it with the click of a button.
Also, you could use it to redirect people who listen to your podcast/videos to go to specific pages without the need to type long URLs. Pat Flynn does this with every podcast episode he creates.
This plugin is a time saver and the free version will be more than adequate for most bloggers.
22. WP Broken Link Status Checker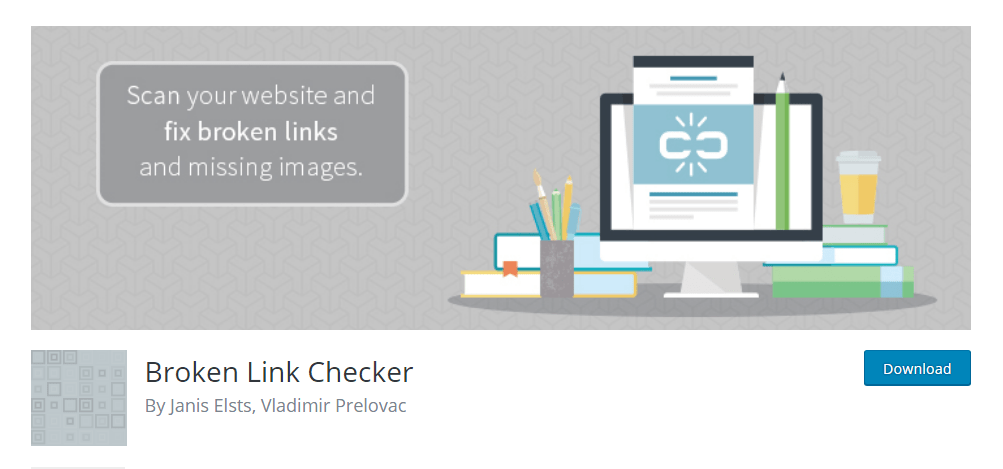 Many sites are closed every day. People don't want to be redirected to dead sites. Google doesn't like it, either.
So you would think that the natural solution is to check every page's URL every now and then to make sure that there aren't any broken links, right?
Luckily, you don't need to. With this plugin, you can check all the links on your blogs with a click of a button and see all the broken links and their locations (what page/post they're located on), so you can go straight to them and edit them.
If you have many posts/pages on your blog, then you will save hours or days of your time with the click of a button.
Oh, and it's free 🙂
Check out the WP Broken Link Status Checker plugin here.
23. UpdraftPlus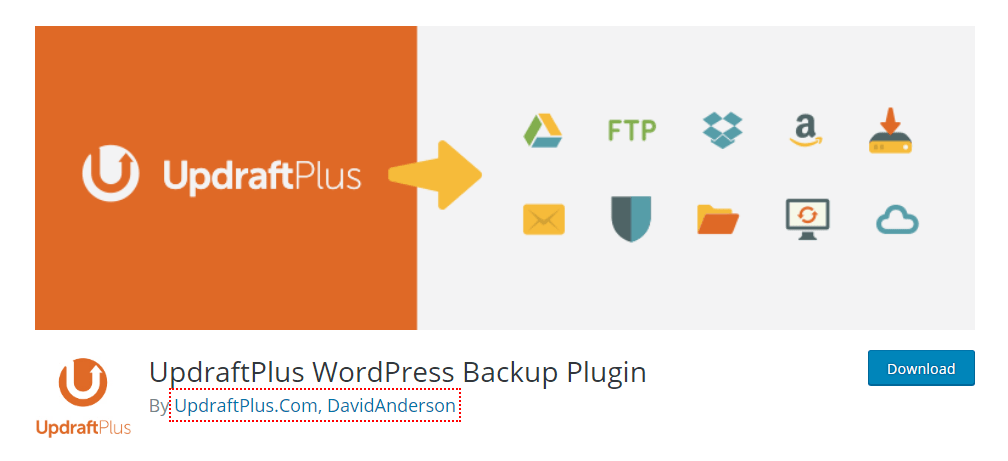 WordPress blogs are not immune to getting broken into and messed up by hackers. Yes, WordPress is one of the best platforms out there, but nothing website is totally immune to hackers. Well, you can save yourself some serious hassle and just backup your site automatically. When you need the backup, click a button and everything will revert to the way it was on your blog prior to the break-in.
Updraft helps you do exactly that. It creates automated backups for your blog based on the frequency you choose.
You can also link it to Dropbox or Google Drive so that you can have your blog backed up without you having to do anything at all. When you need to restore things for any reason, you can go a few days back, choosing the date you would prefer, and everything will return to normal.
Luckily, I've never had any major security issues, but this plugin has helped me multiple times to restore the blog after a mistake I made while editing a theme or playing with a plugin's code. Check it out here.
24. SEO Smart Links

Interlinking your old posts in your new posts help give your posts a boost in rankings on Google. But it takes a lot of time to check your old posts every time you want to publish a new post. Enter SEO Smart Links. This plugin helps you set rules so that when you mention specific keywords, it links to specific pages on autopiliot without you doing anything.
In the long run, this can save you a lot of time and make sure that your old posts get linked to without you even having to add any extra words.
It could also be beneficial if you do affiliate marketing, where you can set rules so that when you mention a product, it links to their affiliate links without you doing anything. Great, right? Check out the SEO Smart Links plugin here.
Conclusion
With these sixteen WordPress SEO plugins, you can boost the visibility and ranking of your website. Adding them to a site is easy- just configure each one for optimal results! In as little time as three months from now, watching how many visitors come in via search engine results will be easier than ever before – often without breaking any sweat along the way either.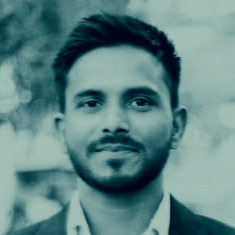 About Raj Kishore A digital marketing consultant at VOCSO. I've been working in digital marketing since 2010 and I am an expert at generating leads online via SEO, Paid Marketing, Social Media Marketing, Email Marketing, Site/Landing Page Testing and Optimization, and Display and Remarketing.