How do you know older content is no longer useful?
1. Audit your content
What are the signs that your content is getting old and outdated? An audit of what you have in store for future projects, including an evaluation of past successes or failures can help determine if it would be right to scrap any existing work. Every business needs to have the right content in order for them to succeed. It can come from either a positive or negative perspective, and it's important not only what types of information you share with your audience – but also how often they receive those updates on their inboxes! The process all begins when auditing and evaluating. By auditing your existing or outdated content you can keep them in three buckets of content.
Content that helps you or still helps in generating traffic and sales.
Content that has no value for your business or customers
Content that can hurt your customers
You need to figure out how many of your website pages content matches these 3 buckets. Now it's time to find some quick way to evaluate your outdated content. There are many helpful tools on the web that you can use to get insights into your content. Here are a few options:
Screamingfrog
DeepCrawl
Oncrawl
Sitebulb
Botify
SEMrush
Ubersuggest
Google Search Console
Google Analytics
After getting your website pages through these tools, you just need to know about the following elements:
Pages title: Are your website pages' titles optimized? Does it define your page content and target SEO keywords?
URL: Is it SEO-friendly? Do you need to change it to provide a better understanding by your visitors and search engine bots?
Author information: Who wrote it? Is it an expert/authority in your niche?
Publish date: Is it still fresh or out of date?
Number of links: How many inbound and outbound links do you have?
Content length: Are you using a sufficient length of content or do you need to update more words?
Visual elements: Are happy with the visual stuff in the content? Do you need to update interesting and relevant visual elements?
Targeting keywords: Are you using your targeting keywords inside the content?
EAT: Does your content follow the EAT (stands for expertise, authoritativeness, and trustworthiness) algorithm comes from Google's search quality rater guidelines?
2. Evaluate the quality of your content
Evaluating the quality of your content is important as producing quality content for any business because it will help you determine how valuable and engaging an experience a user has when reading or viewing information. How can you be sure that your content is of high quality? There are several ways that provide signals of content quality to your visitors and search engines. Here are these:
Accurate information
Mobile-Friendly content view
Answers Questions
Informative
Original
Shareable
Content that solves problems
Inspiring and engaging content
Readable
Visual
Entertaining
Educational
It's no secret that the key to establishing and holding your own in today's competitive market is quality content. It doesn't matter what industry you're working with. The content you produce is of poor quality? For me, here are a few elements of bad quality content:
Missing target audience.
Has no goal/purpose.
Is not SEO optimized.
Is unsuccessful.
Inadequate E-A-T.
The main content quality is low.
Unsatisfying amount of main content.
Exaggerated/shocking title.
Ads or supporting content distracts from the main content.
Unsatisfying amount of info about website or content creator.
Mildly negative reputation of website or content creator.
How does Google see the quality content? Google defines quality content as "a post that is helpful, informative and does not include any offensive or inappropriate material." It's important to create high-quality posts in order for your blog site or social media page to be successful. See below how Google does define your content as informative, well-written, and engaging:
Useful and informative
More valuable and useful than other sites
Credible
High quality
Engaging
Expertise
Authority
Trust
3. Metrics to help define quality
1. Analyze your current and past rankings performance
Why is it so important to know how you have performed in the past? If we are looking at your ranking history, then there should be no need for guesswork. The information provided by analyzing these numbers can give an accurate representation of what has been going well or not-so-well with a specific web page and provide valuable insights into areas that may require more attention than other aspects; such as content formatting, keyword usage etcetera…By analyzing your current and past performance for the pages, you can get useful information like how your website pages are performing in terms of ranking, user engagement, and conversions. There are various digital marketing tools that can make your task easy.
2. Review Google Search Console for the page impressions and clicks
Google Search Console is a free tool for SEO's, digital marketers, and business owners that can be used to review your website's traffic. This tool provides insights on how many people are visiting from Google, what they're searching for, and clicking terms to find your products and services. By using this tool you can find out which pages on your website have no impressions and clicks from a long time or date range that you select to refine the data available there. If you're not getting any response for your pages then you need to take action to find these pages in SERP. Writing SEO-friendly content for such pages should be one of your next steps to do.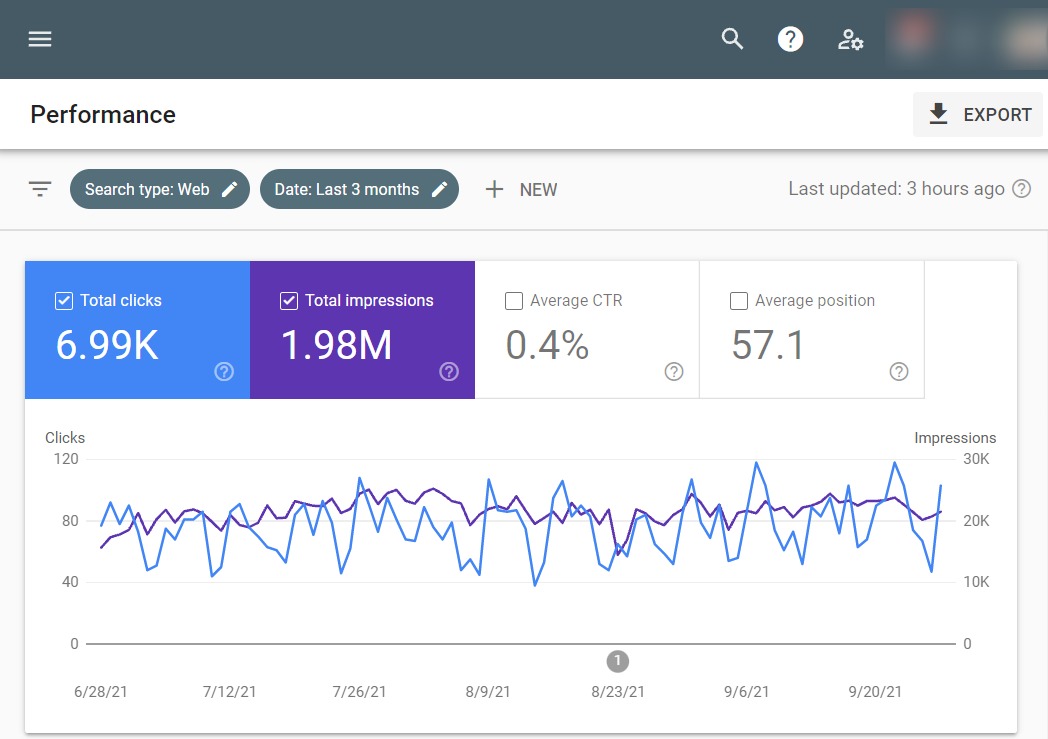 3. Review the website traffic and user behaviour in Google Analytics
It's not always easy to understand what is going on with your website traffic and user behaviour in Google Analytics. Through these insights reports in Google Analytics, you can find how people are interacting with certain pages or products. The number of visitors per day, which countries those visitors came from, how long they stayed, type of browser used, and much more. All these reporting metrics can help you easily find what your website pages are not performing well and take future actions accordingly.
Determine what to do with your existing content
Scenario 1: No changes needed
If your website performs well and gets enough traffic with your targeting keywords and audience then you won't need to change anything. You no need to change because:
All information added is accurate or has historic value according to the past performance.
Such pages are consistently getting good traffic and engagement.
The pages have attracted many quality links and social shares.
Targeting keywords are ranking on Google's first page or in the top 10.
There is converted traffic according to the past performance.
If you're already successful with content, leave it be. Instead of focusing on areas where there are no changes required, focus your efforts in other places that will give better results!
Scenario 2: Content update / refresh
The idea of an outdated or stale content update is not new. By updating your outdated content or adding valuable fresh content you can prevent your site from turning into an eyesore among others like yourself trying hard for success online. The reasons why you need to update or refresh your content:
Getting traffic constantly
Already earned some valuable links/shares.
Ranks on Page 1 of Google.
Few or no conversions.
Below average engagement
Search impressions & and clicks are boosting
How to fix It? Here are my tips to do a content update/refresh:
Update information so it is accurate
Make it better than your SERP competitor(s)
Keep it on the same URL (whenever possible)
Updated relevant graphics and stats wherever possible
Scenario 3: Content rewrite
You may need to rethink your old content completely rewrite. In order for it to be relevant in a current market, you'll have better results with new writing that reflects what people are searching online and wants them to buy today instead of yesterday when there was different information available about certain products or services which now isn't the case anymore! Your old content is probably holding you back. If the following are true, then it's time for a rewrite:
Your content is not as interesting or engaging anymore so readers will get bored quickly and stop reading after just one paragraph of text
You're not getting traffic
No longer attracts new links/shares
Not found in Google search results
No engagement
High bounce rate
No conversions
How to fix It? A great way to rewrite your old content is by making it colorful, creative, and engaging. This will make the recycled words more palatable for readers who may have trouble accessing past information or are looking at a document in which certain details were mentioned less often than others. A good idea would be adding interesting graphs with pie charts that show percentages depending on different time periods like months per year so readers know how much trends changed over different years without having them scroll through pages upon pages trying to find specific data points they're interested in before finally giving up because there isn't enough space left on. Here is more to consider when rewriting your outdated content:
Start content from scratch
Update information so it is accurate
301 redirect old to a new post on a new (optimized) URL
Make sure your new version is more informative than your competitors who are ranking on the top with the same topic or targeting keywords
Scenario 4: Content consolidation
There are a number of good reasons to consider consolidating your content. For example, if you have many different pages on the same topic and they're all targeted at very specific audiences in order not to confuse visitors then this can make things easier for them by giving their browser an idea as to what kind of information is available. Read below the top reasons why you need to consider consolidating your content:
Serving multiple articles on one topic
One piece gets some traffic; others get little or none
They do not attract any new links or shares
The article is not ranking on Page 1 or…
The wrong page ranks
Two pages are competing on the same SERP
How to fix It? So how exactly will you fix it? Follow these steps:
Create one awesome piece of content.
Start from scratch, but you can reuse any useful existing content.
Make it better than your competitors.
301 redirect to new (optimized) URL.
Scenario 5: Content Deletion / Deindexing
A lack of engagement with readers means that there is no reason for them to come back or return. In order to maintain reader loyalty, it's important not only to update but also to keep their interest peaked through fresh material on-topic within a reasonable time frame. Curious consumers want something new every day; even if they've seen what has just been released before! The following are the reasons why you need to delete your outdated content.
It's "thin content"
It's poorly written
Off-topic
Syndicated
Stolen / plagiarized
It has no historic significance
It has a very low number of pageviews
It has few or no traffic, links, shares, conversions, or engagement
Tips to know how to update your old content
1. It's better to add a handful of new paragraphs instead of just adjusting a sentence or adding a few images and slightly changing the headings or paragraphs. 2. If you know the content is no longer relevant to your targeting readers, either delete the page and 301 redirect it to the most relevant URL on the site. 3. Make the content more actionable and useful so the reader shows their interest in the content reading. 4. Check to see if there are any broken links and fix them. 5. If your website content is available for translation by users, make sure the images and videos added on the pages make sense to anyone who is reading the content in their preferred language. 6. Write your article and web page content in simple words and avoid using complex words
FAQs
Q. Do I need to 301 if I delete a page?
A. If it has any value for you then you can 301 it to a relevant page. If not, then no.
Q. Can I target the same keywords after rewriting the content?
A. Yes, you can. With careful planning and research into your audience's needs, it is possible to make sure that all of the information being distributed matches what they are searching for in order to create a more engaging user experience!
Q. What metrics do you recommend in Google analytics for good "quality"?
A. Google Analytics has some great metrics for analyzing your content. You can look at the time spent on a page, bounce rates, and session duration to see if there are any problems with these numbers in terms of how long people stay engaged before leaving or bouncing back into search results – which could make them less likely than ever come back again!
Q. How having the same primary keyword for multiple pages on the same website is a bad thing?
A. Having the same primary keyword for multiple pages on a website is not good. Why? It confuses Google and makes it harder to rank your page higher in search engine results!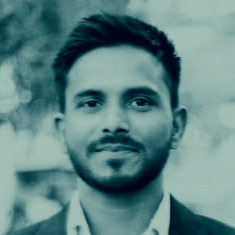 About Raj Kishore A digital marketing consultant at VOCSO. I've been working in digital marketing since 2010 and I am an expert at generating leads online via SEO, Paid Marketing, Social Media Marketing, Email Marketing, Site/Landing Page Testing and Optimization, and Display and Remarketing.