Statistics from Databox show that Google receives more than 95,000 searches per second. These statistics support the claims from Internet Live Statistics that more than 74,000 search terms are usually typed into Google every second. We do not need further evidence to believe that using tools like SEO will not only boost your brand's visibility but will also attract the traffic claimed by these statistics.
Since a new year comes with new goals, as a digital marketer, getting the attention of customers should be the most critical goal in 2022. While this may seem easy, there are no one-size-fits-all SEO solutions. Google is still in the business of scrutinizing to see the implementation of SEO tips. If Google punished itself in 2012 for making a deadly SEO mistake, who are you not to receive punishment?
It's no secret that Google is the king of search engines. And, as such, any business worth its salt wants to rank high on Google's search results. But what many businesses don't realize is that there are certain practices that can lead to a Google penalty—and a drop in rankings.
When it comes to SEO, even the most experienced professionals can make mistakes that could lead to a Google penalty. Here are some of the most common errors that can result in a penalty:


Here Are 31 Deadly SEO Mistakes In 2022 To Avoid By All Means
#1. Missing a tailored action plan
SEO involves a wide range of activities, including creating quality content, optimizing the landing pages, building links, and many more. Lack of a plan makes you work shabbily. Before any of these steps, take sufficient time to make a tailored action plan that will help you predict the future and understand the best SEO techniques to use in meeting the needs of Google and your target audience. Missing a tailored action plan means that you will be unable to spot the weak points of your web pages and it will also be impossible to build on the possible strengths.


#2. Fail to Build good quality, relevant links
Having quality links is the most crucial element for your SEO strategy. However, one of the commonly committed SEO mistakes is the failure to build quality and relevant links. It does not matter how rich your content is, poor quality and irrelevant links will be the beginning of your downfall. BlueCorona has even claimed that 94% success of your website is associated with it having relevant links. Failure to do so results in hazardous consequences like giving the public access to your private web pages and providing additional materials that users can use to oppress your site.


#3. Not spending enough time on content creation
Google is committed to promoting only valuable content and it, therefore, will not want to associate itself with sites with poor content. In every dollar spent, marketing quality content generates seven times more leads than paid ads and this is why your content should always be meaningful. Content includes meta and product descriptions and the biggest mistake that a digital marketer can ever make is not spending sufficient time in building their content. In creating your content, add unique value to it and avoid duplication. In the process of doing so, be sure to; keep the message of the content readable, use meaningful headings, use phrases that are rich in keywords, structure all your posts well, and add imagery and videos, among many other things.


#4. Unplanned landing pages with unclear value proposition to customers
Landing pages in SEO are powerful tools that will help convert your readers into prospective customers. The landing page should aim at leading your readers down a particular path and help them focus on the call to action segment hence eliminating every possible distraction that may befall a reader. Additionally, Seth Godin advises that landing pages should focus on the information that targets the specific audience. Failure to focus on the landing pages is a clear sign that you may end up losing many readers and, in the long run, reducing your site's traffic.


#5. Thinking about google algorithms and not customers
SEO should not only be pleasant to Google but should also meet the needs and preferences of your customers. It is a big mistake to forget that it is Google that allows you to advertise your brand and it is the customers that buy the brand; it is a two-way traffic relationship. Nowadays, google algorithms are becoming very sophisticated since search engines are keen to give the user only quality results and an exact answer to their search query. Google also measures various aspects of user experience while on your website e.g. bounce rate, time on page, interaction, etc. This helps Google understand if your pages deliver the value user came looking for.
On the other hand, you also want to give your visitors a memorable experience that will reward their hard work. Therefore, be keen not to over-focus on Google algorithms to the extent of forgetting your customers and what delights them.


#6. Creating Generic keywords based short headings
When you are defining your brand, it is important to predict what your potential customers can use to search for the brand. You can successfully achieve this by coming up with generic keywords. However, this does not mean that you should base the generic keywords on short headings since the keywords that you think are very relevant to your customers might have a different meaning to your target audience.
Also, most marketers base their keywords on short headings, and doing so adds you to their sinking boat. The audience may take such keywords to be too generic and, optimizing your work will become trash in their eyes. This mistake is very costly. The simple way to win from this mistake is by creating a heading descriptive that defines your content well and attracts readers.
You know that the headlines are the most important part of any blog post and website content. After all, it's the headline that will determine whether or not a reader actually clicks through to read your content.
That's why crafting attention-grabbing headlines are essential for any blogger who wants to see success. But how do you write a headline that will make people stop and take notice? Try a free blog topic ideas generator by VOCSO to generate catchy headlines from keywords.
#7. Forgetting the SEO basics
SEO is not as complicated as people may think. It is quite simple, or we can say that the basics are somewhat more straightforward. Seemingly, the simplicity of the SEO basics makes marketers overlook them. Most marketers who own websites have a limited understanding of the SEO basics, making them suffer for their ignorance. Therefore, you need to get the SEO basics right to be guaranteed success. Some of the basics include; the ability to determine the needs of your audience, optimizing the web pages for your primary and secondary keywords, ensuring your site is accessible to both humans and search engines, measuring your SEO performance, and many other things. If you forget the basics, no need for moving forward, your framework is already disorganized.


#8. Targeting too many keywords from a single page
Another common mistake in SEO marketing is creating content with very many keywords from a single page. What makes this a mistake is that in the process of using too many keywords, there is a tendency to forget the main keyword. The error happens when you want very many keywords to fit in a single page of content. The keyword that you want to rank is what search engines use to serve the questions of your users; it should thus match the content. Making this mistake maximizes the chances of your content being poorly ranked. The best advice to use 2-3 keywords and their variations that are in sync with the page content.


#9. Failing to understand primary keywords and secondary keywords
Primary keywords are the main keywords that you would want to rank in your content. They are to receive importance when optimizing your web page as they match ads with the terms that your audience wants. Secondary keywords are those that support the main keywords and are less critical. Sometimes, you may target the wrong keywords and therefore have content that is very irrelevant or off the preferences of your audience. If you do not understand the difference between these keywords, your niche will become irrelevant. Make sure you are positioning your primary and secondary keywords carefully in your content and meta tags. These tactics can make a huge impact on ranking. Place your primary keywords at the beginning of the page title, meta description, and content body.


#10. Not using the right SEO Tools
There are very many useful SEO tools that can transform your website into a productive phase. If you use these strategies as you ought to, you will have an excellent opportunity to engage with your potential buyers and also promote your site. Not using the right SEO tools means that you will not have complete visibility of stats related to your audience and website. It is worth noting that Google is a very secretive platform, and it can NEVER publicize the components of your websites. Failure to utilize the right SEO tools gives Google the right to rank your site among the lowest. You will end up spending a lot of money and time to please Google yet all these resources go down the drain. By using some effective marketing tools like Google Analytics, Google Search Console, Ubersuggest, SEMRush, Backlinko, Ahrefs, etc. you can collect useful data about your website as well as your competitor's website to start a powerful SEO campaign that delivers guaranteed results and save your time and money.


#11. Inability to manage quality content for your web pages content and blogging content
Though SEO amateurs frequently overlook this, ignoring it has a very harmful effect. Quality content should not only be created on your blog but also on your website. With quality content, you will be able to bring out all the qualities of your services and products in a manner that the target audience can understand. Both the blogging content and web page content are great assets and are used as tickets to capture the attention of your audience and reinforce the positive impression of your brand — failure to do so results in a significant loss of traffic and ranking.


Grayson Kemper, a Content Marketing Expert Insight on Producing Quality Content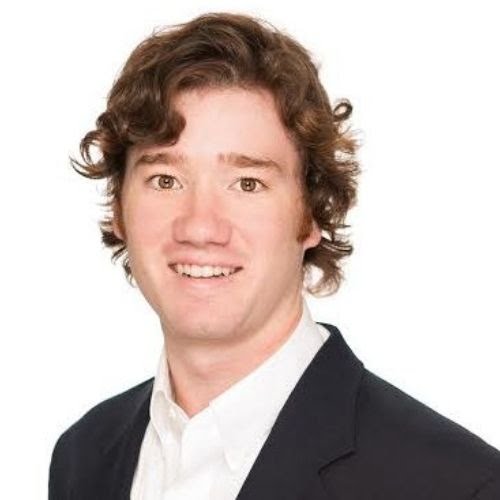 Businesses need quality, relevant content on their site if they hope to attract organic traffic for valuable keywords in their space.
Grayson Kemper, a Content & Editorial Manager at Clutch
To create effective content – that addresses the concerns of prospective clients, engages audiences, and motivates them to take action – you need to have a comprehensive content strategy and budget.
For some companies, hiring a services provider or consultant is out of the question – it's too expensive. In that case, businesses need to be comfortable with the time value their in-house team will have to invest to produce effective content.
Content marketing also is not a one-time effort. The best content strategies entail diverse content series that help businesses capture a wide range of relevant keywords. To produce content at this volume and quality, you'll need to invest in developing content writing and promotion skills for your team and potentially in creative resources to create engaging content.


#12. Creating promotional content instead of informational content
Promotional material includes influencer outreach, pay-per-click advertisement, email marketing, PR, social media, and syndication. These activities can be a good platform for making the most of your marketing. However, overusing promotional material and neglecting informational content brings plenty of harm to your web pages. The explanation for this is that; a lack of informational content means that your brand will not have a "voice" in the ears of the target audience. If you are still creating promotional material instead of informational content for your firm, you will lack the spark of igniting a strategic marketing mechanism.


#13. Fail to manage internal content duplicity
Duplicating internal content makes it always appear on more than one web page of your site. When this happens, it becomes challenging for search engines to decide the exact content to index. In this case, your website will not be found liable to receive a ranking or be listed in the search results Google. To fix this mistake, know your preferred web pages and be consistent with your site. Google designs algorithms to do away with duplicate content and if you fail to manage internal content duplicity, chances are your website will be rendered useless by Google.


#14. Focussing only a few pages and ignoring pages that are part of the website
All the pages of your website are essential; you should not focus on a few of them and then ignore the rest. From the homepage to the About page to the contact us page to the blog page to the search results page and many other pages, the quality of the contents should have equal strengths. The content should also have pertinent information. If the content of all the pages is consistent, the reader maintains his/her concentration when going through all the web pages of your website.
You can't ignore a single page on your website. Make sure you are using every single page when you are working on different phases like SEO technical optimization and content marketing. Working aggressively for a few pages on the website gives Google a hint to track the website manually and if it does not meet the quality guidelines, chances are they will lower pages down in ranking for which you were working aggressively. The bottom line… ignoring pages on the website can negatively impact your website's reputation.
Failure to do so will mean that the target audience will only be reading the pages with quality information and ignoring the rest hence missing the main objective that you had in creating the website.


#15. Still creating keywords based links
Even though keywords based on link buildings have a strong association with the first page rankings, they are not very relevant to SEO anymore. According to John Mueller, links based on keywords can lead to more harm than good. Digital marketers are, therefore, advised to avoid such links. Other risky link-building tactics like web 2.0s and PBNs may still work but have substantial risks and attract severe penalties from Google on your site.


Sergey Grybniak, a Digital Marketing Expert Insight on keywords based link building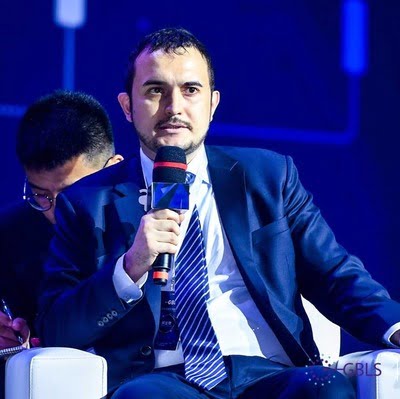 It is difficult for SEOs to forsake the traditional use of keywords, especially since it has long been an indispensable part of backlink building for commercial websites. Nevertheless, the latest trends in SEO dictate that we must change our approach to link-building strategies.
Sergey Grybniak is a digital marketer and entrepreneur at Opporty
The SEO mistake I have chosen is "Still Doing Keyword-Based Link Building.
In the past, keywords embedded in links served as signals that demonstrated their relevance to search engines. But a recent study by SemRush showed that today, the significance of keywords in link anchors is much lower than before, dropping from 80% to 20%.
One serious drawback of keyword-based links is that they are difficult to work into the natural flow of text. They essentially turn content into spam, downgrading its credibility. Copywriters struggle to harmoniously fit keywords like "food delivery NYC" into content in ways that make sense. In fact, very few are able to do so. For this reason, the majority of webmasters refuse to use anchors that explicitly advertise.
Of course, since links still constitute an important ranking signal, you cannot do without them. The best approach is to learn to use links more effectively.
To embed the keyword "food delivery NYC" into your text, you can create a separate heading in a general article related to your business. For example, you can use the heading "Home Cooking vs Food Delivery in NYC." Place your website's link in a sentence that references the necessary keyword, to make it look like a meaningful part of your text, rather than awkward spam.
To sum it up, do not place links randomly in your text. Use them as relevant examples, official sources or full versions of your mentioned content. Give users some motivation to click on your link. Remember, only links that generate traffic to your website have value. You will not get more traffic by embedding random keywords that are irrelevant to your text.


#16. Forgetting branding
Google gives the brands of a site preferential treatment. The treatment increases with every major and minor change that occurs on a website. Google also tends to showcase the big brands in the SERPs and when this happens, the small companies are not seen by audiences at all. It becomes a vicious trap that makes rich websites cruising and poor sites drowning. Avoid such consequences by making branding your only hope of successfully conducting an SEO. Very many experts cite the recognition of a brand as driving sales and clicks and ignoring this makes the vice versa real.


Sabrina Bomberger, a Digital Marketing Expert Insight on Brand awareness
It's more difficult than ever to tie conversions to one single channel of origin. With browsers cracking down on third-party cookies and users being more wary of tracking software, all marketing channels are losing visibility into where their conversions are really coming from.
Sabrina Bomberger is an SEO Account Manager at Greenlane Marketing
Using ROI as the Only Metric for SEO Success
It's more difficult than ever to tie conversions to one single channel of origin. With browsers cracking down on third-party cookies and users being more wary of tracking software, all marketing channels are losing visibility into where their conversions are really coming from.
This is causing decision makers to become more wary of investing in top of funnel marketing activities, like creating content and building quality links.
My advice: don't cheap out on SEO as a channel because it's sometimes difficult to see a direct return on investment. Brand awareness is an important part of SEO, and just because it's not directly tied to revenue, doesn't mean it's not returning on your investment.
I've seen clients lower their investment in SEO after not seeing a direct correlation to ROI, and it always makes ranking and visibility go from bad to worse. Often, SEO impact is something that becomes more apparent when the work is not being done and the site suffers than when things are going well.


#17. Ignoring SEO microdata/schema markup
The Schema markup helps search engines to give informative results to the questions of the users. If you have used rich snippets before, you will undoubtedly understand the schema markup. Even though this SEO micro-data is not one of the ranking factors, it affects your SEO results as it helps search engines to understand the information that is on a web page and provides better results. Once you ignore this SEO microdata, the chances are that the search engines may not understand your web content and will not show the content when the audience asks a question.


#18. Ignoring technical SEO
Every time the top SEO mistakes are listed down, ignoring technical SEO will NEVER miss as it is a common mistake. Ignoring technical SEO brings the consequences of you not being able to rank for the primary and secondary keywords of your content. Even if your content is excellent, the keywords are very competitive. Technical SEO will ensure that search engines notice and index the content of your web page correctly.
Spending time on detailed technical SEO, audit of website, reveals important statistics, such as page performance, link errors, code errors, thin content issues, wrong redirection, security, rendering issues and much more.


#19. Ignoring website accessibility
Web Content Accessibility Guidelines say that there are four main categories of accessibility, and these include Perceivable, Operable, Understandable, and Robust. With these practices, no barriers can prevent the interruption of your websites. Did you know that an average of 80% of your target audience will never come back to your site and 96% of these visitors are not usually ready to buy your brand? The main reason why the former happens is because of the failure to manage the accessibility level of the website.


#20. Ignoring Keyword Prominence
If you do not execute your keyword prominence, your web page will not be consistent. Maintaining keyword prominence is a time-consuming activity. Perhaps, you may think that you do not have to use keyword prominence, and you also believe that the search of your target audience is obvious, but this is a wrong assumption. Take sufficient time, get into the mind of your audience and understand their language. Tools like Google AdWords Keyword Planner, Moz Keyword Explorer, Uber Suggest, and SEMrush will help you to know how to use keyword prominence.


#21. Ignoring Mobile Usability issues
For the last two years, statistics have shown that mobile queries have grown by more than 125% on a global scale. As of August 2019, the world's total online traffic from mobile phones was 52%. Page speed and mobile-friendliness are the major ranking factors of search engines. If your site is not ready for mobile usability, Google will consider it to be unfriendly for searchers. Make your website mobile-friendly so that it becomes responsive. By attracting the traffic of the mobile, you will effortlessly increase the visibility of your website.


#22. Fail to manage good readability score
Readability increases the SEO levels of your site. It makes your web page understandable to the target audience. To make your content readable, check for text density and how it is affected by factors like letter spacing, text size, and line-height. Flesch readability ranges from 72-78 while LXI's score ranges from 28-30. A high readability score means that your web page is easily readable. Failure to manage a good readability score means that the chances of your audience reading your website will be meager.


#23. No focus on building Domain Authority
Even though creating a domain authority is not used as a metric in determining rankings by Google, it does not mean that you should not focus on building the domain authority.
For SEO ranking or brand trust, domain authority plays a powerful role. Domain Authority in essence is the sum of all your efforts in SEO. The key activities that direct impact Domain Authority are publishing quality content and building relevant high quality links to the website.
With Domain Authority, SEOs can determine the value of your domain and how high it can rank. A high DA means that the domain has a greater chance of ranking higher than its lower competitors. You can check the authority of your website by using platforms like MozBar, which is a free Chrome-extension, the SERP Analysis, the Link Explorer, which is a backlink analysis tool, and many other SEO tools. Although I do not suggest going mad after link building, however looking for links from high DA websites from relevant niche websites will give you that juice your website needs.


#24. Fail to select the right keywords for your web pages
Every time you produce unique content, be sure to differentiate between the primary keywords and the secondary keywords. For example, this article explains the SEO mistakes of 2022. The right keyword to be used throughout the content should be "SEO mistakes of 2022" and not keywords like "SEO tools to use in 2022". Think of using tools like Uber Suggest, Google Keyword Planner, and Google LSI Keywords. That will help you select the correct keywords for your web pages. Failure to use the relevant keywords makes your content irrelevant. Researching your competition will also help you get the right keywords to choose from.


#25. Not spending enough time in posting value driven blogs
From the Databox survey, most SEO experts recommend that the length of a blog post should be between 1,000-1,500. The length of the content should be determined by the value that needs to be created for the chosen topic. Even though it may be a good idea to write lengthy content, stuffing content for the sake of it will result in the creation of garbage.
Posting blogs is still very worthwhile as long as you are providing relevant information. Posting inconsistent or irrelevant blogs risk your site from being seen by anyone.
Some of the ways you can create good content are, by creating catchy and relevant headlines in the blog, adding graphics in the content related to the topic or related to the content we describe under headings, using experts' insights and stats, breaking down the content into headings, using Schema Markup, checking quality content, keywords positioning, etc. SEOs who manage blog posting should take time to do these things to increase the overall readability score and time on the page which is one of the biggest ranking factors.
You can read more about how to write content that ranks in Google.


#26. Fail to manage social media & video platforms
Who told marketers that every content was to be in written form? Brightcove put this myth to test having included some videos in their URLs. Results showed that adding videos in any content makes the content receive a 157% increase in its traffic. Do you know the weight of this, and do you understand what this means? The day you will manage your social media and video platforms, you will optimize the social media profile of your brand.


Ruby Rusine , a Social Media Marketing Expert Insight on Managing Social Media
Social media is about relevance; SEO is, also, about relevance. Relevant content is click-worthy content. Managing social media + SEO involves one very important keyword RELEVANCE.
Ruby Rusine – Chief, Social Media Content Strategist at
Social Success Marketing®
Managing social media + SEO involves one very important keyword RELEVANCE.
Note that traffic to the website, per se, does not directly impact ranking; however, per @GoogleWMC "… if you're starting to get relevant traffic & users love your site, that's a good start." And social media, when harnessed well, is a great tool to drive traffic to your site.
This here is proof that relevant content posted on social media drives traffic to the site.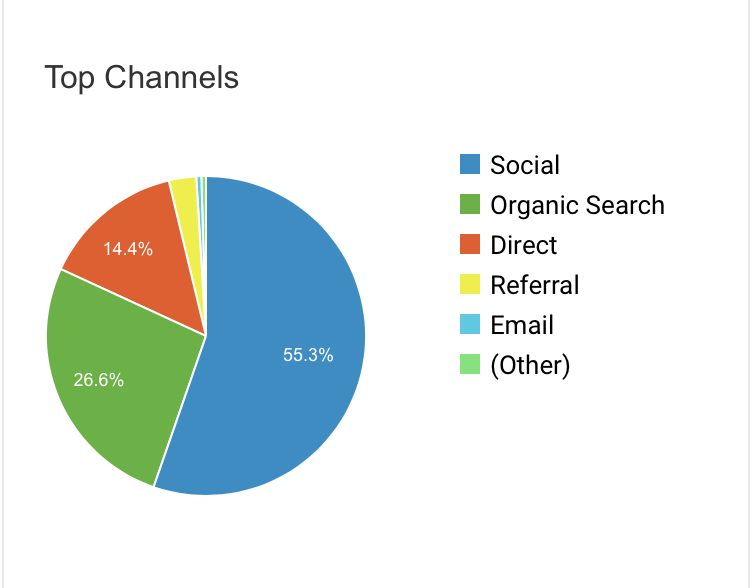 Make your content click-worthy. Here are some of my tips:
1. Use keywords in your social media posts.
2. Write compelling social media copies so people would stop scrolling, click the post, and go to your website to read it. Do not do the "bait-and-switch" maneuver.
3. Make the content about your audience not about your company products and services. Thus, optimize first for people, not for the search engine spiders.
4. Use your keywords as hashtags.
5. Write helpful evergreen content and don't forget to share it via social media regularly.
By being consistently present in social media and by optimizing your posts for your desired audience, you could definitely drive traffic to your site.


#27. Ignoring Google Analytics and Google Search Console Data
Google Analytics and Search Console Data will help you hit a large number of leads and traffic. The analytics will also add value to the content that you are investing in. Ignoring the analytics means that you will not be able to understand how conversion works. Measuring your conversions and comparing them against each other will also be a significant challenge. In simpler terms, this can is like a blind man walking on a busy highway and expecting not to be hit.


#28. Ignoring the biggest Google Penguin and Panda algorithms
Google has developed several algorithms that greatly influence the rankings of search results. Penguin and Panda are some of the algorithms that, once ignored, result in a catastrophic mistake in 2020. The Panda algorithm focuses on the quality of your content whereas Penguin focuses on the quality of links. If you ignore the former, Google will stop your site from working your way in top search results. Ignoring the latter means that Google will NEVER trust your site since the site will have plenty of low-quality links on every page.


#29. Ignoring Domain Factors
"What is in a name?", we all have heard this famous quote from Shakespear's Romeo and Juliet. In the case of a domain, that saying may not hold much weight. Ignoring domain factors can harm your seo efforts. Let's understand what are the factors that need to be considered while paving the way for a successful online business.


a) Length of domain registration
Google uses the domain registration length in future as a factor to gauge seriousness of domain owners intention towards setting up a long term legitimate business. Spammy domains are rarely registered for a longer than a year. Registering your domain for several years in future shows you're invested in the business for long run.


b) Keywords in domain
This can be a two edged sword if not used cautiously. Having the primary keywords in your domain name is usually an advantage compared to those that don't. It's still however advised to focus more on branding rather than the keywords in domain. Keyword based domains and Exact match domains ( EMDs ) are only going to work to your advantage if the website running is high quality and has no negative aspects attached to it.


c) Public and Private domain whois information
It's advised to keep the whois information of your domain public. It sends a signal of your business being transparent and not coming up as fishy. After all, why would you like to hide it?


d) Spammy domain owner
A person/owner who is tagged as spammer will more likely infect all the domains he owns. His past deeds will haunt the domain's future.


e) Age and history of domain
A domain with a consistent history of ownership without drops and many changes in ownership will definitely have an edge compared to the newly registered domains.
A domain with inconsistent history of ownership or drop in ownership or where it's involved in negative activities will work to its disadvantage.


f) Country Level TLD extension
Choosing a domain to have a country level TLD is a decision you should make based on the fact whether you want to reach a global audience or focus mainly within that country. If you're focussed more in a specific country, going with a country level TLD will be your best bet.


g) How easy or difficult is your domain name?
Although it's not a direct ranking factor, paying attention to this might work to your advantage. If your name is not easy to spell, chances are google may not be able to show in searches when someone searches by the name as it's prone to spelling errors. Easy to spell domain names will attract more searches by brand name and hence improved CTR.


#30. Using the same approach for local and international SEO
There should be a noticeable difference between the strategy you use for international SEO and the one you use for local SEO. While global SEO optimizes your website to be identifiable to the countries and languages you want to target, local SEO will help you reach the local audience. Google gives priority ranking to local results.
If you're not sure where to start with local SEO, there are plenty of resources available online. Just do a quick search for "local SEO for small businesses" and you'll find a wealth of articles and tips to get you started.
#31. Ignoring the Use of Artificial Intelligence (AI) in SEO
AI is used in very many ways today, including voice and text searches, keyword research, content optimization, local search, and the creation of pillar page and cluster topics.
Are you availing benefits of Artificial Intelligence in search engine optimization? Leveraging AI technology in digital marketing in 2022 is undoubtedly going to enhance your search engine rankings. As we know Google algorithms itself work based on artificial intelligence systems. Google uses RankBrain, a machine-learning algorithm to sort the search results. Google's goal is to try to match search phrases as closely as possible. Optimizing your web pages for natural search phrases helps AI find a better match.


Conclusion
If you desire to stay above Google's curve of below average and also be able to maintain the SERP rankings in 2022, avoid any of the deadly mistakes by all means. Come up with a viable SEO strategy that will focus on branding, brand awareness, and search intent. Keep the user experience at the core of your SEO strategy. The more you do away with these avoidable mistakes, the longer you will engage your audience and gain a competitive advantage. Be sure to understand the needs of your target audience and look for healthy ways of satisfying the needs of the audience and Google simultaneously. Get started now to save your website from losing its edge. Do not waste any more time!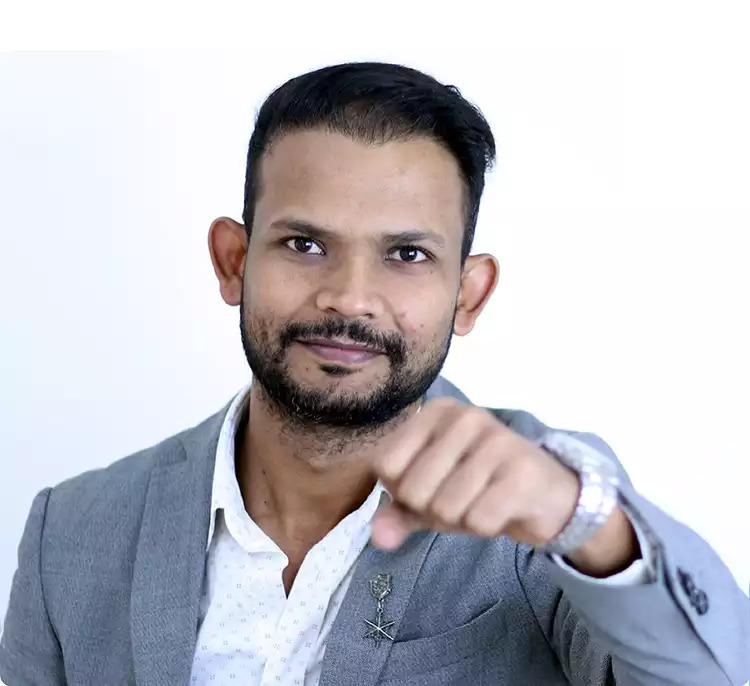 About Deepak Chauhan Hi, I am Deepak Chauhan, a Digital Marketing Strategist. I'm the CEO & Co-Founder of VOCSO Digital Agency, a creative web design, development, and marketing agency based in India & USA.