Search engine ranking is the position where a particular website appears in the results of search engine queries. This is a term we come across on daily basis as digital marketers and business owners in the process of generating traffic via Google and other search engines such as Yahoo, Bing, Baidu etc. Nowadays everyone wants to be found on Google. There are over 3.5 billion daily searches done on Google. That's why we all believe that Google is the market leader in search engines. How do we go about getting found on the top of the search engine results page? Do you want to know which advice and tactics are best to boost your search/organic rankings?
Search engine ranking is a vitally important asset to any business. When Google releases new algorithms, updating your website can mean the difference between complete obscurity and a potential windfall in terms of profit margin. It's important to track down all opportunities for improvement, from keyword strengthening to technical changes. The first step is determining how your website stacks up against those of competing businesses in your market. When it comes to ranking on Google, one thing is for certain: nothing is guaranteed. But you can increase your odds with most of these proven methods you'll find in this tutorial.
Proven Ways to Increase Your Google Rankings
1. Continuous improvement is important
As you know everyone wants to rank higher in search results but it's fact you can't rank if you're not thinking about your customers and website information regularly. There are several reasons why continuous improvement is important. Here are a few most important:
a. Your customers want more from you
If your customers are regularly engaging with your business website and buying products and services then it's your responsibility to keep their buying interest continue by offering more engaging information and quality products and services. This is important because people have many options these days and every business tries to serve its customers in the best way. In this situation, if you don't care about your customers then they will not care about you. Now question is that how do these things help you in the ranking? As you know Google has clearly said businesses need to think about their customers and if the customer is happy with their products and services it means they would like to visit again and gain your website, share positive feedback, engage with your content, and spend more time on your website. And if you'll explore these things you will find these are the biggest SEO ranking factors and Google SEO trends following these days.
b. Search ranking is constantly changing
As a business owner, it may be you don't aware of search algorithms. But digital marketers know the search ranking algorithms are constantly changing. If you're ranking at the top of the search results it's no means you're going to fix your positions for the upcoming months, and years. This is because if you're not following new changes in the Algorithm in your SEO optimization or Google found your pages against their quality guidelines then it's possible to down your ranking positions. So if you want stability in ranking then you need to read these quality guidelines and change your optimization work accordingly. You can also use some reputed SEO tools that are built on the latest algorithms and offer you many insights into how your website pages are matching with these quality parameters. I would like to recommend regularly doing SEO audits for the website.
c. You're competitors are not waiting for you
This is another reason that forces you to do SEO optimization work continuously to enhance a website's performance in search results. For example, as an SEO you've ever noticed that one of your website's organic clicks has significantly dropped and you suddenly get frustrated why is this? This is because you did not notice what your competitors are doing and what new things you had given your visitors till now. When you'll explore your competitors then you will see they're strong in many ways rather than you like, including content, backlinks, services, product quality, betters support, engaging landing pages, etc. You just need to compare these things with your pages and start working on them so you can compete with your competitors. If you're not going to fix these things then it is not mean your competitors are also doing the same.
2. Start with a strong way
These days you can't just create a website by adding a few pages and a few content phrases and jump into the SEO world. The competition level and quality guidelines are on the highest stage. If you're thinking about SEO ranking then you must go in a strong way from the beginning. However, if you want to run paid campaign then you can start with a few or a single landing page.
If you're going to start with a Poor website structure and incomplete information architecture then you're just going to waste your time and money on SEO campaigns. If your visitors are feeling difficulty navigating your website pieces of information and the Google bot has something similar issue in crawling and indexing your pages then your rankings are likely to suffer
If your website is difficult for users to navigate and Google to crawl, your rankings are likely to suffer. Here are a few tricks that you can implement to get optimize your website that is ready to rank:
a. Perform a technical SEO audit
The Google algorithm incorporates hundreds (if not thousands) of signals, plus machine learning to determine search rankings. That said, tending to the SEO basics will give you an advantage over many competitors. One easy place to start is by performing a technical SEO audit on your website. There are many technical SEO factors that you need to implement to optimize your website pages to get crawled, indexed, and ranked. Think about what other items might need optimization – which titles should be optimized? What are page descriptions? What are the proper keywords being used across a title and description? Keep in mind that each search engine has its own set of rules and how they rank one item vs. another so it's important to understand how SEO works across all engines.
b. Fix duplicate content
It's important to remember that any website with more than one version of the same content will be seen as duplicate content and penalized by search engines. A duplicate content penalty can lead to a loss of traffic and revenue from your site, so take the time to make sure all pages are optimized for SEO before you start creating new pages. Search engine bots consider each URL on a website as an individual entity.
For example, http://www.yousite.com, https://www.yousite.com, http://yousite.com, and https://yousite.com would be considered by Google as four different pages with identical content.
3. Optimize for mobile
To get maximum value from SEO marketing you must optimize your website for mobile-first. With Google rolling out the mobile-first index, your website pages need to pass the Mobile-Friendly Test to rank your keywords for mobile users. In order to be a successful business, your website needs to not only look good on the desktop but also on mobile. A few ways you can do this are by optimizing your site for mobile devices and creating a mobile-friendly site. If you do these two things, your site will pass the mobile-friendly test automatically!
According to Google:

"… our crawling, indexing, and ranking systems have typically used the desktop version of a page's content… Mobile-first indexing means that we'll use the mobile version of the page for indexing and ranking…"
4. Optimize for Speed
Websites perform best when they're quick and easy to load, even on old computers or mobile devices. One way to monitor website speed is using a tool like Google Page Speed. People are constantly accessing websites and mobile apps on the go, and they expect them to load quickly. There are many ways you can speed your site up, including rewriting your CSS, avoiding excess JavaScript, or even moving off-site content (like images) to cloud storage. By optimizing for speed and providing quick content, your website will be able to engage users with a more responsive experience.
Here's how you can execute website page speed optimization:
Use a Content Delivery Network (CDN)
Move your website to a better host
Optimize the size of images on your website
Reduce the number of plugins
Minimize the number of JavaScript and CSS files
Use website caching
Implement Gzip Compression
Database optimization in CMS
Reduce the use of web fonts
Detect 404 errors
Reduce redirects
Use prefetching techniques
5. Publish Relevant, Authoritative Content
The number one driver of your search engine rankings is the quality, authoritative content you publish on your site. There is no substitute for great content because it's what drives people to your site. That's why you should spend a lot of time writing and publishing high-quality, relevant content that is designed specifically for your intended audience. Quality content created specifically for your intended user increases site traffic which in turn improves site authority and relevance, thus increasing search engine ranking ability.
According to Google:

"Google values websites that demonstrate expertise, authority, and trustworthiness (E-A-T). E-A-T is determined by a combination of the creator, the content, and the website. E-A-T is especially important for websites that publish YMYL (your money, your life) content."
Actionable Expert's Tips on How to Improve Search Engine Ranking
We spoke to 14 seasoned digital marketing experts on what they believe are the best actionable search engine ranking tips that if done well will yield great results.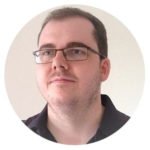 1. Adam Connell
Adam Connell is the founder of Funnel Overload.
1. Update your old content and make it more useful
Google loves freshness. So, by updating your content with new information, chances are you'll be able to get a boost in SERPs (more traffic – hurray!)
The best place to start is by finding all of your content that isn't on page one for your target keywords.
A fast way to get this information is by using Google Search Console.
In the search analytics menu, you can filter by query to see your average rankings.
Dig out your underperforming content and add them to a spreadsheet. And group them based on the length of time since they were updated.
You're looking for the ones that haven't been updated in a year (or even longer). Start with those you haven't updated for the longest – they'll be the most beneficial pieces of content to update.
When it comes to updating your content, you'll want to make as many improvements as you can – not just fact-checking and making sure it's up to date.
This may include:
Improving how the post is written
Improving the formatting
Adding additional facts to back up your point (and data sources)
Adding custom graphics
Adding quotes from influencers
Adding more depth to the post
There's plenty you can do. And afterward, you can add a note and bump the post to the top of your blog's index page.
And of course, be sure to promote the post as if it were a new post.
2. Optimize your internal linking structure
When it comes to easy SEO wins, an optimized internal linking structure is definitely one of them.
And what makes it so easy is that it's something you have under your control. Unlike external linking. That is important, of course, but it's important to get your own house in order first.
But the reality is that you may be able to rank for low competition keywords fairly easily by adding a few internal links to relevant posts.
Internal linking can be difficult to manage, so it's best to do this in a spreadsheet.
Content is best arranged in hubs and a spreadsheet makes this so much easier. You can also track anchor text too.
There are a few ways to tackle internal linking. You can go for a full audit which can be time-consuming.
An alternative is to dive into Google Search Console and like with my above tip, find your under-performing content and use that as your starting point.
If you go down the route of doing a full audit, it's likely something you'll only need to do once but only if you factor internal linking into your content publishing process.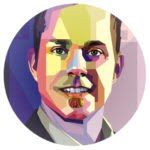 2. Shane Barker
Shane Barker is a digital marketing consultant who specializes in influencer marketing, product launches, sales funnels, targeted traffic, and website conversions.
On average, the #1 organic listing on the first page of Google search results receives almost 30% of all clicks. That's why businesses compete for higher SERP rankings every day.
Three strategies I've found to be the most effective include:
1. Publish Great Content Consistently
There's no substitute for great content. You should publish high-quality content that is informative, relevant, valuable, and easy-to-understand for your audience.
You should use a variety of content such as images, videos, infographics, lists, and how-to articles. You need to figure out which type of content works best for your audience.
Optimize all of your content with relevant keywords but don't stuff in too many of them. They should look as natural as possible. Here are prooven tips to produce quality content on a budget.
2. Build links
Google values high-quality backlinks to your website. You should focus on earning links from high DA sites through guest posts, listicles, or feature stories.
Such links can boost your search engine rankings and also drive a huge amount of targeted traffic to your site.
3. Optimize your website technically
You should optimize your website for Google search results. You should check your website for parameters such as:
Responsive design
Page and site speed
SSL certificate
Ease of navigation
User experience
You should remember that there's nothing like overnight success. It takes time and effort to get your website on the front page of Google search results.
If you need help to get your SEO right, you can use SEO consulting services.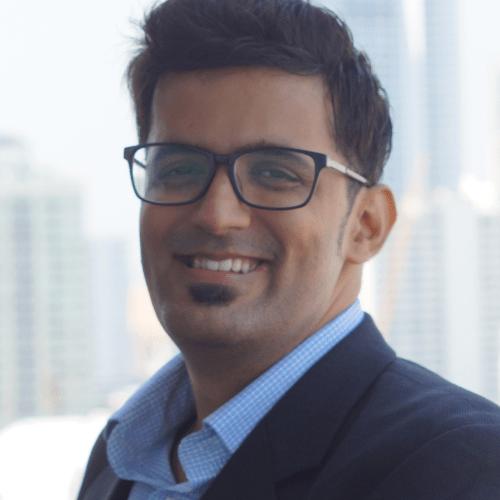 3. Jitendra Vaswani
Jitendra Vaswani is the real time hustler & digital marketer at www.bloggersideas.com.
1. Fix duplicate content
Duplicate content issues are often related to technical issues. The most common being multiple versions of the same page. Google really hates duplicate content and there are some websites have tons of duplicate content, eradicating them can help you get more search engine traffic.
2. Don't overdo keyword density: Not more than 2-3%
One of the things Google looks for when it catalogs pages is the density of the keyword usage — how often the keyword occurs. Use natural phrasing. Don't use too many same keywords everywhere in the post.
3. Make your graphics search friendly
Give your images attributes like Alt tags. This gives you another chance to place relevant keywords where Google can see them. Many business blogs still don't focus on image tags that where they make big mistakes.
4. Make website mobile friendly
You want to make your content mobile friendly for the sake of good user experience, but you also want to do it for the sake of search. Make a website for users, not search engines. Make sure that every page of your website is mobile friendly and easy to navigate for users.
1. Do your research
In order to create great content that is designed to drive traffic from high-value search terms, your content has to be better than the competitions. How do you do you do that? You compile all of the competing pages and investigate what content they include, how they display that content, and what they are missing. If you compile the top 5-7 pages that rank for your target keyword, you will inevitably find trends in the content. If every page includes a certain piece of information, yours should too. The key to making your post better is finding all of the valuable content from each page, and including each piece in your one page, effectively making your content more valuable to the reader than any of the other competitor's pieces of content. Once you are confident your piece satisfies the searcher intent, is more valuable than all the other competing pages out there, publish, promote, and build links. Don't give up building links and improving the content until it is driving the traffic you expect.
2. Never give up
After you have done your hard research, spent the time to create a killer page or post, published it, and promoted that content outwards, you may think you are all set. You are not. This is where the real winners in SEO excel. They never give up on a page. If you aren't seeing the result you expect, you can't let all of that hard work go to waste, so your next step is to figure out what the page needs to move up in the rankings. Does the page need more links? Probably. Are their topics of discussion missing from the post that could add value? Probably. Can you point more internal links towards it? Probably. Do other ranking pages have better visuals? Will a video add value? There are endless things to consider and test to make a page more robust.
The point here is that, if a page isn't ranking for the target keywords, you have to battle to bring it up to the top. It may take more than a year to build enough links, alter the content or test new titles, but in the end, that's how you win. Oh, and when you get to where you are driving those 5,000 visitors per month from that post, you still aren't done. Now you have to figure out how to best convert those people. Never give up on a page.
Hope these work well!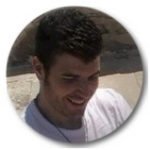 5. Paul Gordon
Paul Gordon is freelance SEO specialist. you can also find him online at here 720digital.co.uk.
1. Focus on user intent
User intent should be one of your main focuses in SEO. To succeed you need to make sure you understand what your potential customers are searching for and their expectations of what they should be presented with when searching these queries.
If you want to succeed in SEO, you have to understand user intent.
Google is continually improving how it displays its results, and a critical factor in having a sustainable SEO results is all down to what you display to the user. And to gain the best benefit, from your efforts, in the long term is to make sure the content is fit for purpose for that search query.
User intent can be an assortment of queries, like, I want to Go, Buy, Do or Know.
Anyone wanting to optimize their content & get the best from it, need to understand a few things. For one buyer personas and the customer journey. Then see how these can merge together with the search intent, Go, Buy, Do or Know.
Search marketing is intended to consistently hit customers at the right time in their journey. Offering them the information required, and the best information possible, at the decisive moment.
2. Research planning & more research
For me, the foundation of SEO is research and analyses & technical onsite implementation.
So we all need to know your strengths, weaknesses, opportunities, and threats. So let's start with conducting competitors keyword performance, this will identify various keywords, content topics, and possible backlink opportunities.
With this data, you can create a keyword to page plan. This helps you can get organized, so you have a spreadsheet that lists all the pages on your website, and against that the terms that targeted page will serve.
So, page A is going to serve for that particular chosen term, and so on. With the addition of this research, it identifies lots of user queries which will help with planning your onsite content article topics.
So keywords that involve a What, How or Why. I use tools such as SEMrush and ahrefs to help with this task. Plus any competitors research shows you who is your biggest threat. From organic performance or PPC.
Following on from this, we can focus on solving all the onsite technical & user experience issues and optimize the pages. Now, you have all that excellent research data you can plan & prioritize what kind of SEO you need. With this kind of data, you get from this research, is something that spearheads all your ongoing SEO decisions!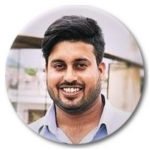 6. Jagdish Prajapat
Jagdish Prajapat is the Sr. SEO executive at Obbserv. Find more about him on www.jagdishprajapat.com.
1. Simple and meaningful content
Clarity and simplicity are the main secrets that everyone should follow every time while writing anything. Every sentence must provide value. Time is money, I don't want to waste a single cent of my audience.
If you are writing for the sake of more words; you are not a good writer.
Google is not a fan of the writer who writes more words, but the writer who writes valuable content for the users. It doesn't mean you should write a few words, but write epic.
Write as Brian Dean and Tim Soulo write for Backlinko and Ahrefs blogs.
2. Creating content every day is not important
Every New blogger thinks that creating new content every day is essential, but it is not true all the time. You can write one article per week and then spend 6 days to rank by making backlinks or promoting it until it ranks.
It is the way of the Backlinko founder, Brian Dean; he writes one article once a month or two, then invest his rest of money or effort to rank it). Always try to create quality backlinks. Don't think of quantity. A backlink from BBC is a hundred times more powerful than a normal domain.
So, Make a schedule when you will make backlinks, and when you will write content when you will enjoy on social media or with your old friend eating a pizza. You can make the schedule on Evernote or Google Spreadsheet.
3. Importance of SEO roadmap
If you don't have an SEO plan for your site where it's written when you will publish, on which day, which keywords, URLs, category, etc., then you are like a fish that swims randomly in the world of SEO.
It's a very simple file but has the ability to transform your passion into reality provided you stick to it long enough and hard enough. In this way, you don't waste your time on Facebook or WhatsApp rather you start to think differently.
SEO Roadmap helps to your track and measure your day to day activity. If you can't measure, you can't improve it.
If you're not tracking the keywords of your articles, you can't improve your ranking.
If you can't measure your daily habits, you can't improve yourself.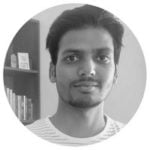 7. Dp Vishwakarma
Dp Vishwakarma is a digital marketing consultant & founder of KeywordsFly . Read more on Dp Vishwakarma on www.dpvishwakarma.com.
All SEO persons do same SEO activities but SEO is really investment of content, time and money. If we work on quality SEO work We will definitely get good results. I work with many SEO projects but only few website owners allow me to follow below tactics.
As per my knowledge, Almost 40% SEOs results depends on Guest Posting, article submission, and PR submission. So, Focus on the creation of backlinks through these. We need to more focus on quality backlinks. As per my experience, It really helps in…
Will Get Quality Referral Traffic
Boost keywords ranking, then increase in organic traffic to the final increase in leads
Build a strong brand awareness
Build Your Online Influence
1. Guest posting/blogging
Inviting bloggers and content writers to write about your brand is called Guest posting. Guest posting from a reputable blog will automatically help your brand. It likewise builds up your reputation and sets you up as an authoritative figure. So, try to connect niche bloggers who love to publish your article on their website.
2. Press releases
Today's SEO world, Press Releases will provide more indirect value than direct value. The press release URL is ranking in search engine results pages (SERPs), For example, a press release that appears in the "News" section of a Google search can drive organic traffic and generating Name recognition and brand awareness. So publish minimum one PR each month and try to publish on the best PR sites. It really helps with Keywords. Mostly PR submission is paid. If you really want to boost your brand name, You must follow this.
3. Participate in QA websites and blogger community
Drive referral Traffic from QA/community websites to your website. It Helps in traffic and SEO as well. Present Quora is the best QA platform.
4. On-Page content length must be long
Most of the business or Site owners do not allow to write long content and extra blogs on site because of extra content writing investment that why they do not get good SEO results. So As per experiences, work on content and publish minimum 20 keywords oriented blogs. And follow SEO on page tactics like H1 tag, H2 tag, Meta Tag, Image Tag, and Keywords stuffing in content.
SEO Results depends on the business to business. So It is not required to do all SEO tactics at all website. Plan SEO work and activities according to keywords difficulty and competitions.
I think It's all four tactics best for best results.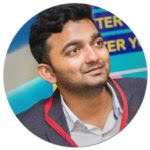 8. Jainish Shah
Jainish Shah is an SEO expert. Read more about Jainish Shah on www.jainishshah.in.
1. Use meta tags
Meta Tags play a key role in optimizing the web page for search engines. They inform the search engines about the content on the page, the language used, whether to follow/index page or not and much more. Have a proper meta description. Do not stuff keywords into the description just for the sake of using keywords.
2. Ensure that all the images have proper alt attributes
When there are images on a web page, it becomes extremely important to use ALT attribute. Alt text must describe what the image is all about. Alt attributes are not just read by search engines but also helps the screen readers to understand what the image is all about. Screen readers which are used by visually impaired and blind people read the alt text and thereby enables accessibility.
There might be many cases where you would use the image on your web page just for the sake of design and aesthetics. Such images which do not have any purpose and are just design elements will not have any alt text. Use empty alt tag in such cases. attributes can be specified as follows:
3. Proper internal linking
The content is discovered through links. Google loves links. Google follows links and index the content. Internal links help search engines in the finding of the other parts of your website and give them an idea about your website structure. This also helps the search engines in understanding the hierarchy of pages in a website and the relationship between the content. Internal linking plays a vital role in SEO and cannot be ignored.
4. Target on long-tail keywords (especially as your title)
Keywords play a key role in the ranking of the page. The concept of search is based on keywords. There is a huge difference between the keywords "Mobile Phones" and "Latest Mobile Phones Under Rs 10,000". When a person searches for "Mobile Phones", the search is ambiguous. The person might be looking for an expensive phone or might be searching the term for his child's school computer project too. But when a person is searching "Latest Mobile Phones Under Rs 10,000", this means the person is sure of what he is seeking and is likely to click and spend on the results which match his search query. In this case, if you are not focusing on long-tail keywords, then you are missing out many such opportunities to be found on search engines.
1. Focus on brand
It may sound counter-productive to hear this from an SEO person, but I believe that we can get very caught up on the day to day link building, code changes & trying to create mountains of content. If you look, the website at number 1 isn't just the one with all the 'SEO boxes ticked'. Rather, it's the brand or business with the happiest customers, the most compelling offering and a strong community of die-hard customers.
We regularly use the phrase 'be a good business, and we'll help you to breathe that to Google'. For example, you provide a better delivery solution and we help you display that message or experience to Google with social proof and the right content.
Some key ways to build a brand and 'be a good business
Listen to your customers and make improvements based on their feedback
Focus less on how you want to look and more on how they need you to look
Don't buy links or go about 'generating' links purely for SEO. Instead, focus on why / where would someone link to you
Don't create Social channels for the sake of it. Focus on engaging with customers publicly and choose the best channel for that
2. Tools won't do it for you
There is plenty of SEO tool out there. MOZ and SEM Rush are just a couple of examples. Whilst they are good tools, they are not going to do SEO for you. After all, a tool is only as good as the person holding it.
We have started providing more and more training as we see a large knowledge gap in SEO. Therefore, it's no wonder that these tools are so popular. As an alternative, I would always recommend education and insight over any tool that you can get your hands on for a few dollars per month.
Just think for a second, would you rather hold out hope on a tool that you don't understand, or work like we do: granular data and customer engagement? One might lead to incremental increases and the other will lead to becoming a market leader online for your sector. Who's Google going to put at the top?
Some of the tools we use include Google Analytics, Google Search Console, Excel / Google Sheets, a mountain of formulas and some good old-fashioned marketing experience. There are plenty of good tools out there that will then help speed up jobs, rather than try to write the strategy. Ranking trackers are good for this, or crawlers to give you information about your website quickly and efficiently.
Are you struggling to get to the first page on Google? Working tirelessly to improve your SEO rank? Staying on top of search engine results take a lot of time, effort and patience. With ever-changing Google algorithm, it is essential to stay tuned to the latest happenings in SEO. If you are one of those struggling to stay on top of SERP, here are my best SEO ranking tactics.
1. HTTPS
HTTPS was developed with the purpose of allowing completely secured and authorized transactions. One should know that Google favors websites that are secured, certified and trusted. Google uses HTTPS as a ranking signal and making a move to HTTPS for encryption gives your website an advantage of ranking over HTTP pages.
You can expect a sudden drop in ranking of your website after making a switch to HTTPS. However, this drop is shorter and you can see your rank recover in a short period.
2. Page Load Time
The expectations of mainstream users increased with the increasing speed of the internet. More than 40% of users leave a website if it takes too long to load. Thankfully, there is a lot you can do to increase the speed of your website.
We all know that Google announced in 2010 that site speed was a new signal introduced into their search algorithm. It means websites with good page load time are given high priority. Although it is a laborious task to improve the page loading time, one can achieve it through thoughtful planning.
3. Blogging
Blogging is one of the important tactics that help improve the ranking of your website. When you have a blog that is updated on a regular basis, it can make a huge difference in how your website performs in search engines.
Google loves to provide searchers with updated information. Websites that are updated on a regular basis with informative and beneficial content gives search engines a reason to rank your website.
4. Guest Blogging
Are you wondering – How guest blogging can help you drive traffic? Well, guest blogging is about publishing your content on others' websites that prove useful down the line because that generates traffic and backlinks. You might indirectly end up increasing your online visibility through guest blogging. Because of the potential benefits of guest blogging, I consider it an important SEO strategy.
1. Do a thorough research of your competitors
This is the #1 tip: make sure to do competitor analysis no matter what your website topic is. Build a list of 10 to 20 (or even more) of your competitor websites, find out their top ranking pages, make a list of all the top ranking keywords, find out their backlink sources so you'll know how to quickly build a profitable from scratch that generates a ton of traffic with the "right kind of content".
2. Get access to the right SEO tools
Although you don't have to spend on SEO tools to boost your search rankings but they certainly help you speed up the process. So if you're desperate to get better organic rankings fast, you need to get access to the right SEO tools.
I highly recommend you to give a try to SEMrush once. It's the one SEO tool we've been using for over 3 years and we've literally quadrupled our blog's search engine traffic along with the sales.
You can do almost every SEO related thing from keyword research to competitor analysis to site audits using SEMrush. So it's worth every single penny you pay for. Just make sure to find as many profitable keyword ideas as possible when using SEO tools.
1. Creating killer long-form super posts with heavy interlinking
Everyone is always trying to build the best content, so not a big surprise here. Need to focus on building killer long-form super posts that exceed the 5,000-word count and are heavily optimized with strong interlinking using keyword rich anchors. The whole point is to build an incredible piece of content, a "linkable asset" if you will, and then funnel link juice from non-commercial pages through to your commercial pages, like your homepage and key product/service/location-based pages.
Can then execute on a manual outreach program and leverage existing guest blogging relationships to drive dozens of links to the new super post, which will then funnel the link juice through to your targeted pages. Keep in mind that most authoritative blogs and media publications won't link to a commercial page, so this is one of the best strategies to add quality, fresh content and drive powerful links to your site to improve your rankings and boost your Domain Authority at the same time.
At the end of the day, fresh content + links are literally like food for the search engines. So by creating killer long-form content that a) will earn tons of quality backlinks and b) will funnel tons of heavy hitting link juice through to your most important commercial pages you are keeping the search engines quite happy for years to come.
2. Executing on several link building strategies to build in natural variation into your SEO campaign
Guest posts are still one of the most powerful and easiest link building strategies that have really stood the test of the time. That being said, you always want to ensure you are building a variety of links so that you avoid any easily detectable pattern in the eyes of Google.
A couple of my favorite link building strategies outside of guest blog posting are:
a) Media distribution links
Take your blog post, turn it into a video, an infographic, a PowerPoint presentation, and a short podcast/audio clip. Set up profiles on the top media distribution sites (there are about 10-15 quality sites for each type of media mentioned above) and earn backlinks back to your site while getting more coverage for your content all in one shot.
b) Unstructured citation building
Everyone knows the importance of citations via local business directories to boost with local SEO and ranking in the map pack. But take this a bit further and try and build some unstructured citations (structured = typical business listing where the exact address is posted line by line). Set up some microsites on some of the most popular blogging platforms, build some content and then place your unstructured citations within the content. Works fantastic for businesses that have several locations and have already finished up with the top list of business directories.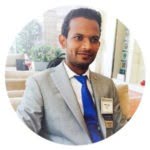 13. Deepak Chauhan
Deepak Chauhan is a digital marketer & CEO of VOCSO Digital Agency.
1. Create in-depth and exhaustive content
Every digital marketer agrees that creating content that provides value to the target audience is one of the most essential aspects of search engine optimization. When we create content not just targeted to the search engines but the real audience, the results are surprisingly positive. Creating the quality content can be achieved with the following tips…
Structure your content/article before beginning to write.
Think like your customers and come up with the answer to everything they may be looking in that piece of content.
Research your competitors on the topic, to find any pieces you might have missed.
Use statistics and examples where ever possible, this puts weight in your article's claims.
With these in mind, you're right on your way to creating in-depth and exhaustive content, what we modern marketers also term as 10X Content Strategy.
2. Use Google Search Console for finding and implementing effective keywords
Sometimes the secret recipe to rank higher and garner more clicks is right under our virtual nose. Google Search Console gives you interesting insights on keywords for which you're getting impressions and clicks. There is two simple takeaway that you can act on right away…
Discover keywords that you did not know of earlier and implement them in your article. Identify keywords for which you're getting high impressions but the relatively low number of clicks. You may research further into it and update your article/title to make it more relevant and attract more clicks.
3. Stay informed and compliant with search engine algorithm updates
Search engine giants like Google are always on the run to provide better matches to the searchers and hence the need to constantly refine and update their algorithm. We don't have a choice but to stay informed of such updates. Acting on all of them is not required, but if there are major updates, you would like to reflect that in your strategies.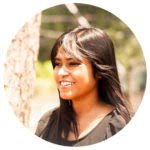 14. Priyanka Bhattacharya
Priyanka Bhattacharya is a freelance digital marketer. Find more about her on www.priyanka.fyi.
1. Target mobile users
The mobile search market has been growing rapidly. Today mobile traffic and increased and is double the ratio device for website traffic globally. Optimizing the website to be mobile friendly and improving the loading speed of the website will make a big difference. Follow these effective mobile marketing tactics.
2. Security and privacy
Securing the website not only helps create trust among users but it also helps your website to get recognized better in Google search. By securing your website you can also expect to see a larger number of referrals and traffic over time as Google is more likely to recommend secure sites in search results.
3. Optimize voice search
As part of your efforts to optimize for mobile devices, integrating better voice search functionality is the key. The ultimate goal of focusing on voice search is to be considered a source for an advanced effort to get into the traffic of voice search through Google Assistant, Siri, Alexa, etc.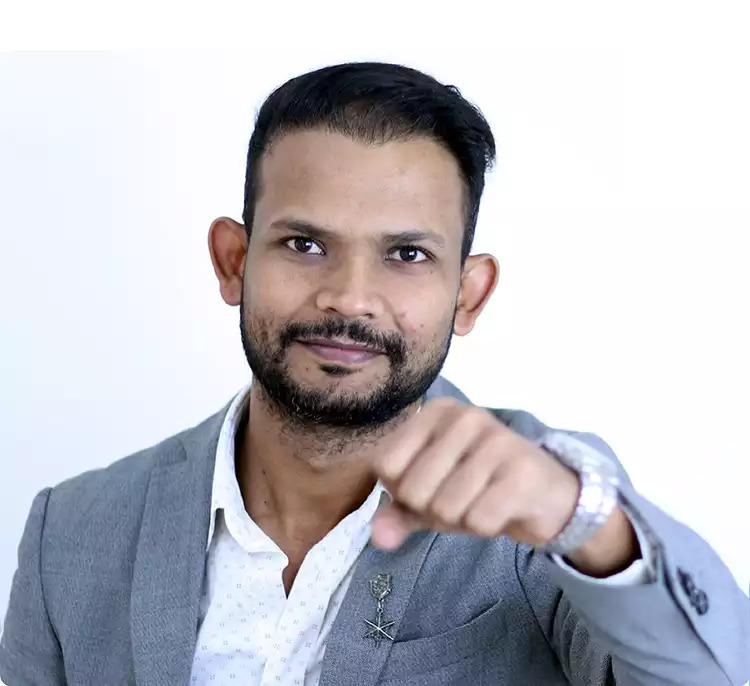 About Deepak Chauhan Hi, I am Deepak Chauhan, a Digital Marketing Strategist. I'm the CEO & Co-Founder of VOCSO Digital Agency, a creative web design, development, and marketing agency based in India & USA.