One of the biggest challenges in the life of an online business is to increase the conversion rate. Everyone is striving to increase this number as this can be the key to the success of a business. There are many ways to optimize your conversion rate. Conversion rate optimization is a process of identifying what content or marketing campaigns will get you the highest conversion rates. It can be difficult, but with some careful planning and research, it's an achievable goal for any company!
However, we often realize that it is not that simple to increase this metric. This is often due to an improperly optimized conversion funnel. Optimizing your conversion funnel can be the difference between success and failure. There are many things to consider when optimizing a sales process, including which channels you use for advertising as well as how often those ads should appear in comparison with one another so they're not too frequent or continuous – this will help keep people on task without being overwhelmed by constant interruptions!
But what is a conversion funnel and how can you optimize it? You can find information about it below.
What is a conversion funnel?
The conversion funnel describes the path from a simple visit to a customer. Imagine it as a funnel or sieve into which you pour all your visitors and at the end of the funnel only the customers will pop out.
It's important to know that only 5-10% of your visitors will appear on average at the end of the funnel, so you shouldn't be scared if you find that you have far fewer customers than your visitors during your measurements. This is normal.
The conversion funnel can be divided into three parts:
Upper funnel
Middle funnel
Lower funnel
Isn't it logical? However, you need to use different strategies in each section. It doesn't matter what marketing strategy you use at the top and bottom. If you don't take these into account, you've already made the first mistake you can make when optimizing your conversion funnel.
Let's see what characteristics each stage has:
The upper funnel includes simple visitors. They may have come with purchase intentions, but they may even want to read your blog interface. Of course, your goal is to buy from you, even if they didn't come with that intent.
This layer contains a relatively large number of people, you need to pay attention to arouse their interest and also build trust among them. If you don't take these into account, you can fail on the first hurdle.
In the middle stage, there are usually people who are interested in your product and already know you, and your mission. This is one of the most difficult steps since it has the highest chance of dropping out.
In this phase of the conversion funnel, information retrieval is usually paramount. Your potential customers will compare you to your competitors and they will be looking for reviews and information.
In the lower funnel, there are people who want to buy your product. They have already made a decision; however, a bad move and their decision may change.
Strive for authenticity here. You need to shape everything so that your potential buyers are not deterred from buying.
You can already feel that this is not child's play, you will need to spend a lot of time optimizing your conversion funnel. But how can you reach that? Let's look at it.
Conversion funnel optimization process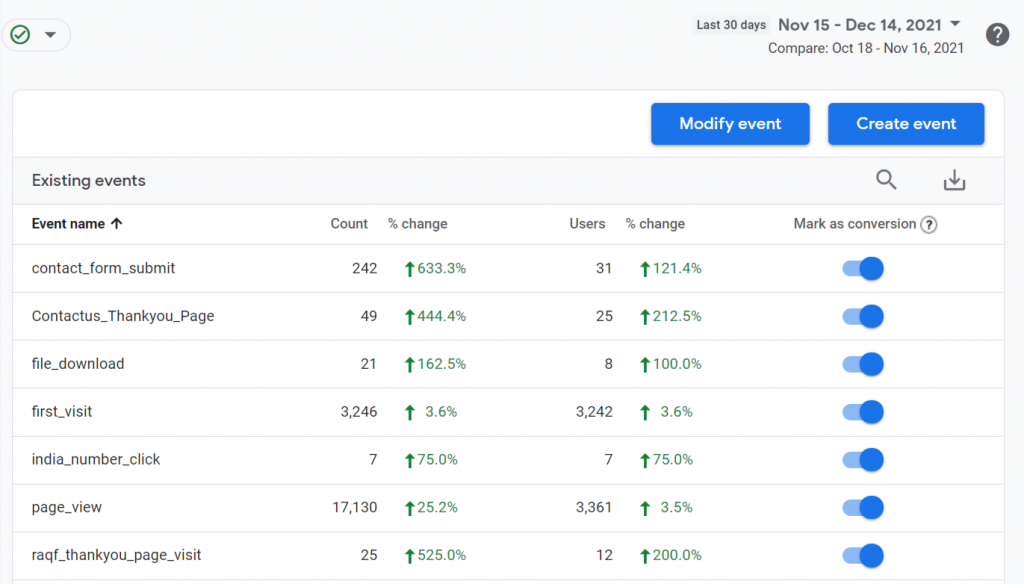 The conversion funnel is different for each business. It looks different at a webshop that sells used cell phones and different at a web service company. As a result, the optimization will be different.
Now we'll show you general solutions that can work in every segment.
The key factor in the process is to pique interest in your product. Without it, a jam can form in your funnel very quickly. Let your visitors get to know your products and for what these give a solution from the beginning. This is necessary because they can get to know your business from the beginning and may identify with it, which can help to make a purchase.
The process of optimization is closely related to increasing the user experience. It's not enough for them to come across your product, it's also important that they have easy access to it.
Build your website logically, create a separate subpage for your products that you place in a central part of your website. This way you can reduce your dropout rate as no one wants to search for a product for minutes. Do you have an eCommerce website? If so, then it's important to make sure that the site design is up-to-date. There are many businesses that make mistakes in making eCommerce websites which will ultimately hurt them in terms of SEO rankings as well as potential customers visiting your products or services page through search engine results pages (SERPs).
You must have missed the advertisement for this article. Don't worry we can't miss it, as without ads you will have far fewer visitors which means fewer customers. Increase the intensity of your social media ads, place banner ads, and believe us, your traffic will increase greatly.
These were our general tips, but as mentioned, you need to use a different strategy at each stage of the conversion funnel. Let's look at it separately.
Upper funnel optimization
In this section, we can only talk about visitors. It is also possible that the person is now visiting your website for the first time in their life. What do you need to do to turn a visitor into a potential buyer?
Give them an experience
Give them information
Build trust
In the beginning, let them get to know you. Indicate your logo, your distinctive colours, and even your mascot if you have one. This will help you to identify yourself, learn about your values ​​and what you stand for. These factors are very important if you want to generate customers.
When designing a website for your brand, it is important to think about the colour palette you want. colours can have an impact on how people perceive and interact with what's being shown off online- so use them wisely! Colours create the first impression that is perhaps most important at this staircase. If they get to know you, they will be more likely to choose your product and not one of your competitors.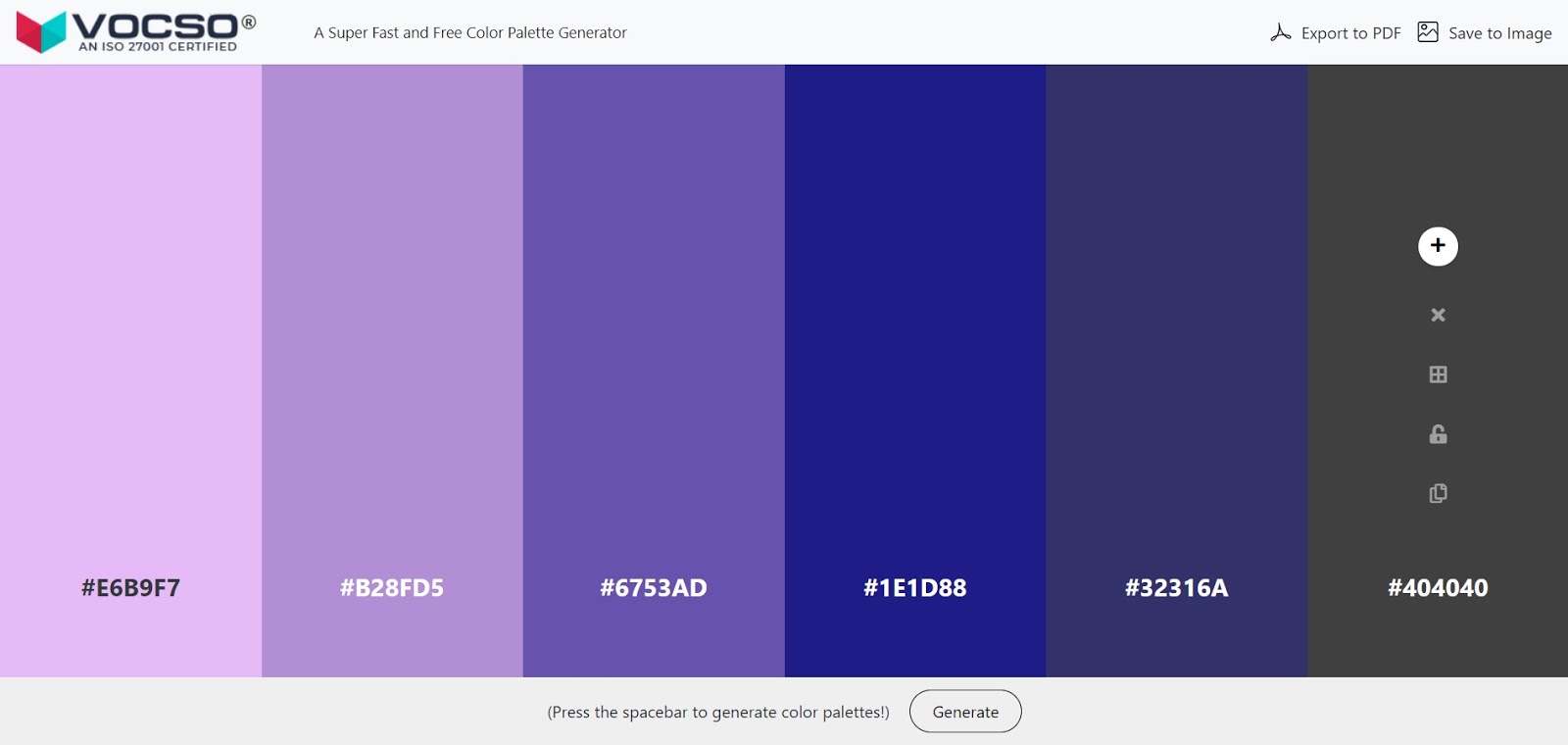 But how will they know what you're doing? After all, these are just emotional effects.
This is where the provision of information comes into play. Most likely your visitor will come to your landing page first. This is where most of the information about yourself needs to be communicated, and not primarily with colours or design elements but in text form.
We encourage you to specifically describe to your visitors here who you are, what you care about, what your products are, and what your purpose is.
A good way to do this is to create a video that tells everything about you that your visitor might want to know. If you choose this method, the video should be short, as your users will not have time to watch 10 minutes videos. There are many reputed video marketing tools that can help you to create a video that really converts.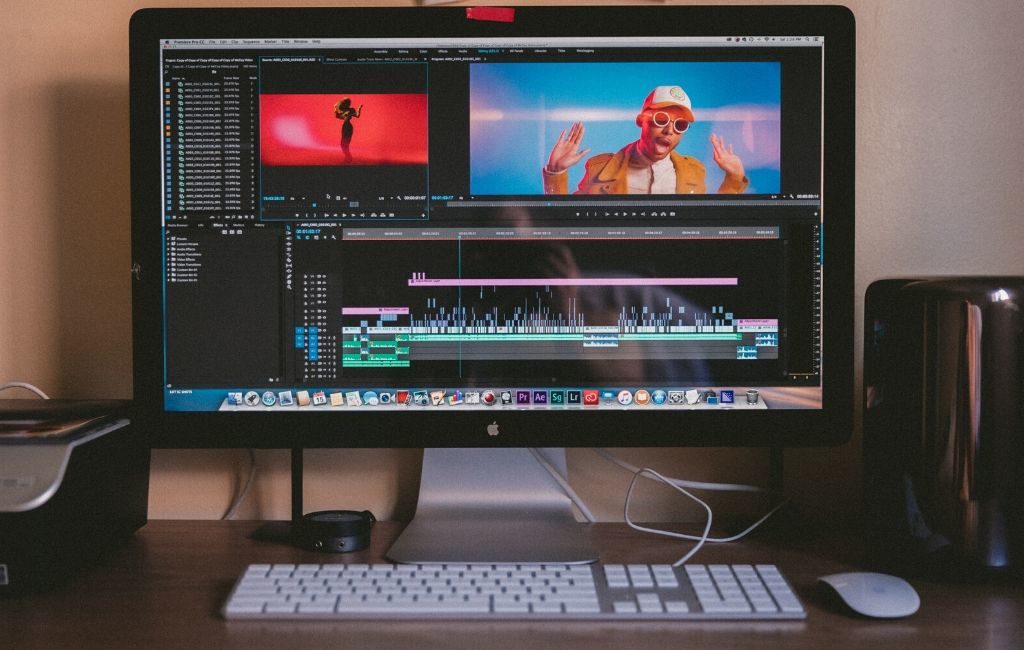 People value honesty, which definitely helps to increase their confidence and reduce their sense of risk. All of these factors help your visitors to enter the middle stage of the conversion funnel.
Middle funnel optimization
In the middle of the conversion funnel, you can find visitors who know you, trust you and they are interested in your product. We can also call them potential buyers.
Here, you no longer just have to influence the emotion, but rather give some value to your potential customers. What could be such values ​​or incentives?
Detailed product description
Discounts
Customer reviews
As you can see as we move down the conversion funnel, the more complex tasks you have to perform. But anything to increase your conversion rate, isn't it?
We recommend that you create a detailed description of your products that includes all the benefits of the product. Describe what it provides a solution to and why it is the best choice for that particular problem.
Highlight who you are recommending to and why. This also increases the chances that your potential buyer will think "yes I need it".
Remember, a purchase is always a risk. People hesitate a lot and think about "whether I really need it now?" "Or should I buy this?"
You might think, "of course, that this is what you need, what else could be better?" But obviously in reality it's not that simple. Your goal in the middle of the conversion funnel is to convince your potential customers that they need this product and reduce their sense of risk.
A good solution for this is to use promotions. Always give the first product a little cheaper, of course, in a way which is worth it to you too. With this simple technique, your potential customers will find it a better offer, bringing you one step closer to your goal, which is the increased conversion rate.
Also, make sure that the opinions of real people can be read by those who are interested. Why is this needed? Because that way they can make sure your product is really good and you really deliver what is expected of you.
Introduce a comment or review section where your customers can write their opinion about the product. Also, allow them to rate your product.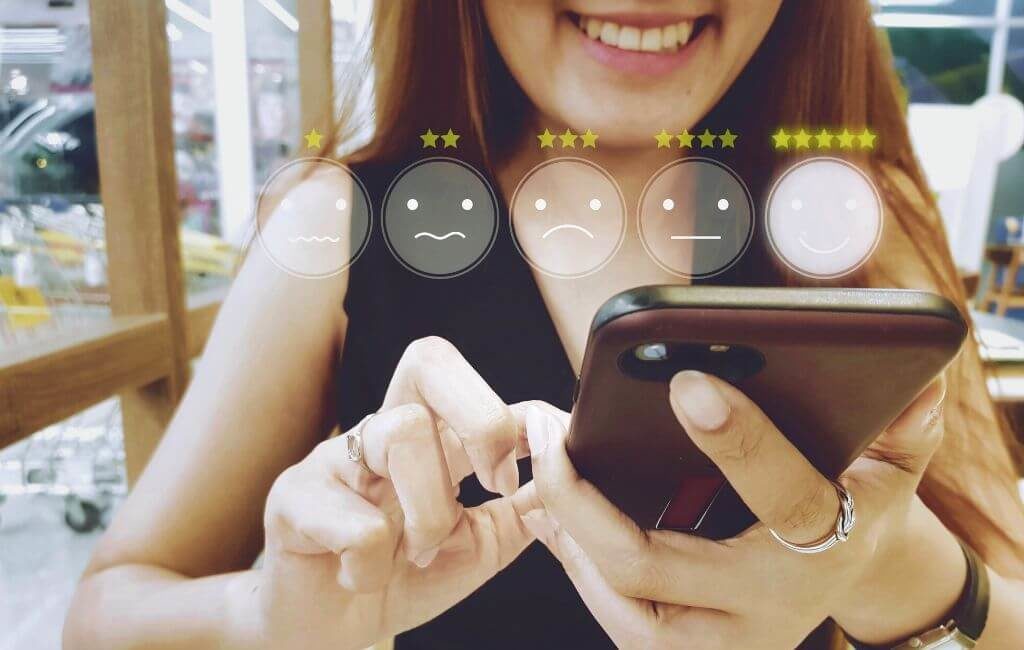 Trust us, if you follow these steps through the middle of your conversion funnel, you can only have a hair's breadth away from getting your potential customers to the bottom of the funnel.
Lower funnel optimization
Your potential customers have chosen the product, they definitely want to buy it. You managed to build trust, they got to know the product. What else could be wrong?
Unfortunately, we have to say that you can't sit back yet, because if you mess something up here, everything is in vain. You built trust unnecessarily, you introduced the comment section unnecessarily, and all your efforts were in vain.
At the bottom of the conversion funnel, there are typically two factors that can deter a customer:
Poorly optimized cart
Payment issues
Let's start with the basket. What could be so alarming in a basket? Well, it's primarily the structure and design of the basket.
We often see websites where they have been striving to make the whole webshop beautiful and transparent. Each subpage was easy to find, with many colours and design elements. However, as we arrive at the cart it is as if we are going to a completely different website where we will probably never buy.
The cart is not transparent, we can't find the product, the price of the products in the cart cannot be seen, or the biggest mistake is that we can't find the "pay" button.
Don't be your own enemy, don't make these mistakes. Your cart must be transparent. Make sure that each product is listed separately and that the prices are shown separately and in aggregate too.
Think with the head of your potential buyer. Think about how your cart will be used, as you need to place the "pay" button where people make the most sense.
To be sure, we recommend that you make measurements before optimizing your conversion funnel. A/B tests are a perfect solution for this, but you can also use a more modern data visualization tool such as heatmaps. Heatmaps are a great way to highlight how your users are behaving in your cart, so you can optimize it in the best way.
Think of the "pay" button as a gateway between you and the increase in conversion rate. You have to get through that gate.
Suppose the user is already at the payment section. You can start to rejoice here, but you still can't sit back.
Now you're surely wondering what's going to happen here? The buyers paid for the product and everyone did well, right? You're right about that, but how do you know if they will pay?
In the payment phase, you should be able to pay with all types of credit cards. This is necessary for your potential customer to become an actual customer. There are many types of credit cards, payment should not be an obstacle.
In addition, several payment options should be available. Many people are even afraid of online payment, so they would rather pay in arrears. You have to take that into account. If you accept our advice, there can be nothing between you and an increased conversion rate.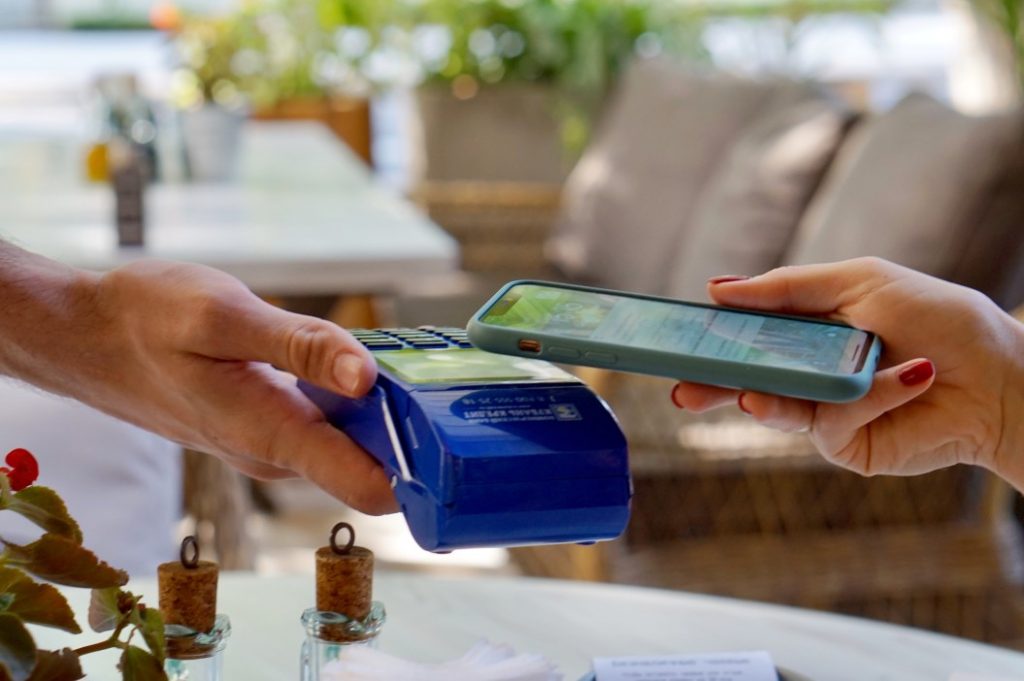 Loyal customers
So, what's next? We've walked through all the steps of the conversion funnel, and you've successfully optimized your funnel. What else do you need to do?
Something is definitely left, as you are still reading this article. We don't even take your time off; you have to get returning customers.
Many people say that the conversion funnel consists of the three parts mentioned earlier, but we would add one more stage which focuses on returning, loyal customers.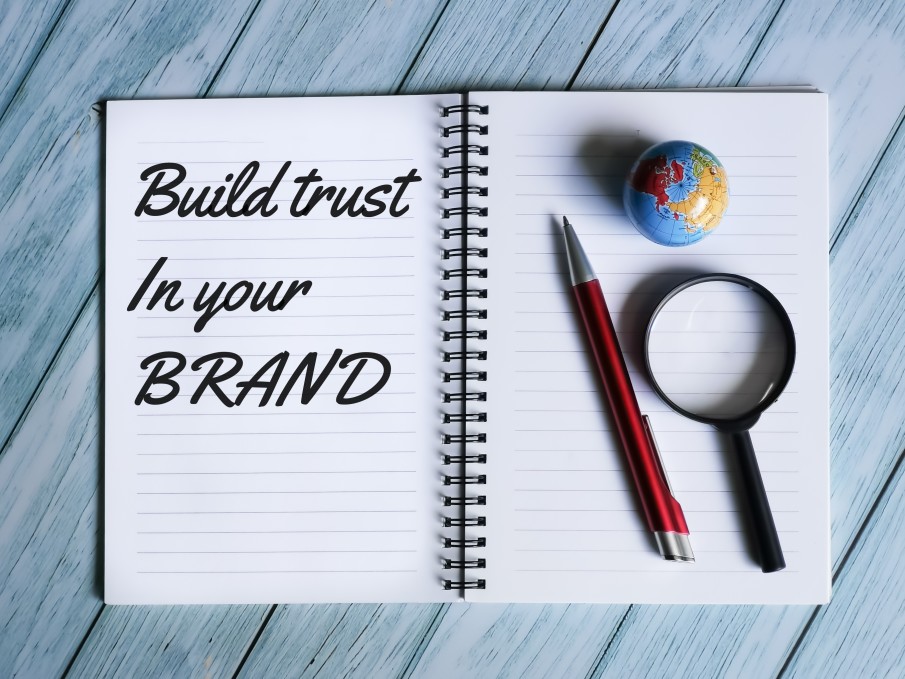 One-time buyers will only increase your conversion rate for a while, but returners will maintain it in the long run. But how can you build a loyal customer base? Let's see what methods are available to you.
Basically, one of the best techniques for this is to place a newsletter option in the middle of the upper stage of the conversion funnel. Your visitors can subscribe to your newsletter, with which you can send them offers and messages.
The most important thing about this technique is personality, treat them like an acquaintance or a good friend. Call your visitors by their name, send them birthday promotions, or let them know about your Christmas promotions in person.
Of course, the basis for this is that if you know some information about them, at least their name, email address, and date of birth. However, be careful not to ask them for too much information. There are several reasons for this:
They may consider it intrusive
They may be frightened and the exact opposite will come out of it all, namely that they will never buy from you
They will be unsubscribed because it would take too long to fill in the information
However, if you avoid these mistakes, you will most likely be able to send them personalized offers and if you treat your users as friends, they will treat you like a friend too.
Another good way to increase your loyal customer base is to use different coupons. With a creative method, you can even hide a few coupon codes on your website at regular intervals and if a user finds them, he or she can use them freely during the purchase.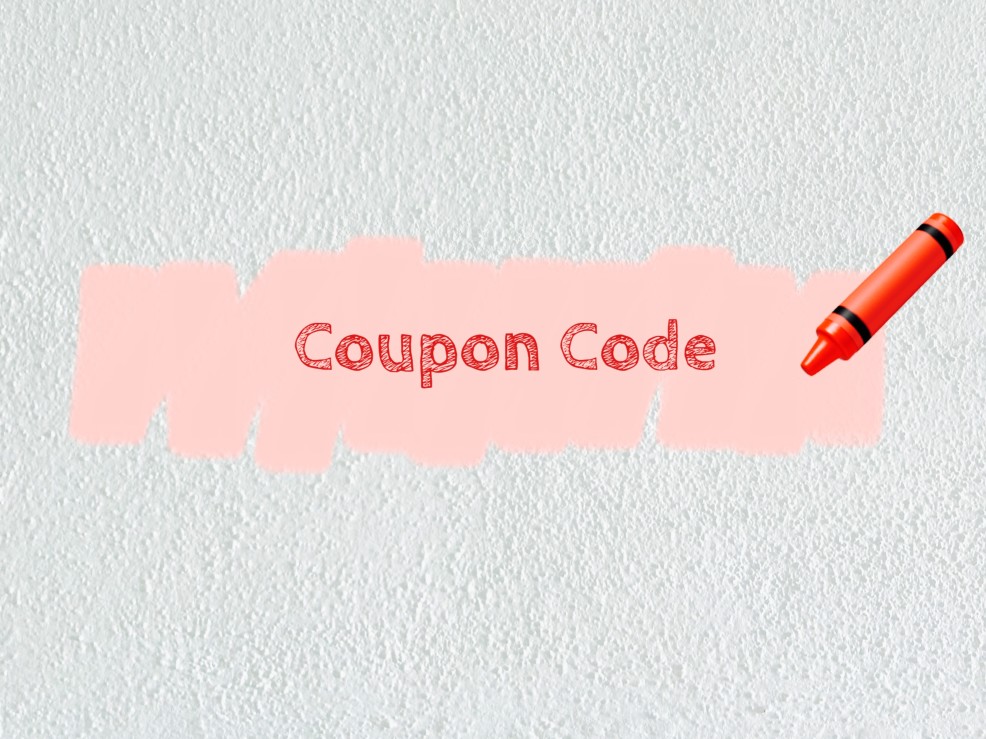 With this method, make sure that a coupon can only be used once so that a kind of competitive browsing can develop on your website.
Users browse your website, come across your products while searching for the coupon code. Also, repeating this from time to time will increase the number of your visitors as they will visit your website regularly to see if there are any hidden coupons.
This will increase the number of your visitors, and what's more, if someone finds the coupon, you can almost be sure that this person will buy in the heat of the competition. After all, what's the point of a coupon if we don't use it before someone uses it sooner?
Not a bad idea, right?
How can VOCSO help with this?
We know how important it is for your business' success that you are able to get ahead in this competitive marketplace – so we're here 24/7 with a team of dedicated experts ready at any time! We help small and large businesses optimize their website design, content marketing strategy to improve the overall conversion rate. You're looking for a way to increase your conversion rates? Let us help you with that. We have the best and most affordable digital marketing services for you!
Other marketing services offered by VOCSO:
Video Marketing
Email Marketing
Content Marketing
Link Building
PPC
Conclusion
As you can see, optimizing your conversion funnel is nowhere near as easy as you might think. There can be a lot of pitfalls that you need to fix from time to time.
The essence of the whole process is continuous monitoring, regular measurements, and creativity. It is very important that you have to focus not only on one-time purchases but also on returning customers, as they will mean a sustained increase in conversion rate.
We recommend that when you want to start channel optimization, move from the top level to the bottom level. This way you will be able to see the whole process completely and so you can get the most out of the process.
Use this article as a guide.
We hope we can help.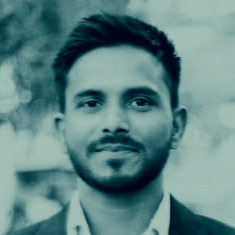 About Raj Kishore A digital marketing consultant at VOCSO. I've been working in digital marketing since 2010 and I am an expert at generating leads online via SEO, Paid Marketing, Social Media Marketing, Email Marketing, Site/Landing Page Testing and Optimization, and Display and Remarketing.