In this digital era of the internet and social media, education is changing drastically. The rising number of students across the globe is an indication that people are looking for higher education. Thankfully, the internet has made it quite easy for students to not only get information about their desired courses but also find the best universities or colleges offering them. The online presence of any university or college is mandatory as students from all over the world seek to get themselves enrolled in top-ranked and reputed universities or colleges. A modern website design and positive online reputation management are not only the factors that contribute to portraying a university positively in front of its potential students. Having a website is not enough, Trying to rank high in search engine results for potential students is an important tactic for universities. Using SEO best practices can help a university rank higher in search engine results, which can result in more potential students going to their website.
What is SEO? What are its best practices for Colleges & Universities?
SEO stands for Search Engine Optimization. It is a process of improving the visibility of your website or a web page in the search engine results through natural or organic search. In simpler terms, it can be defined as the process of optimizing your site so that it becomes easier to find and rank higher in the search engine results.
The ultimate goal of SEO is to increase traffic to your website, hence you need to focus on both quality and quantity of traffic. The more targeted traffic you get, the better will be your conversion rate and hence sales.
Now that you have a good understanding of how important SEO is for higher education, let's take a look at some tips and tricks to rank on the first page.
1. Define your goals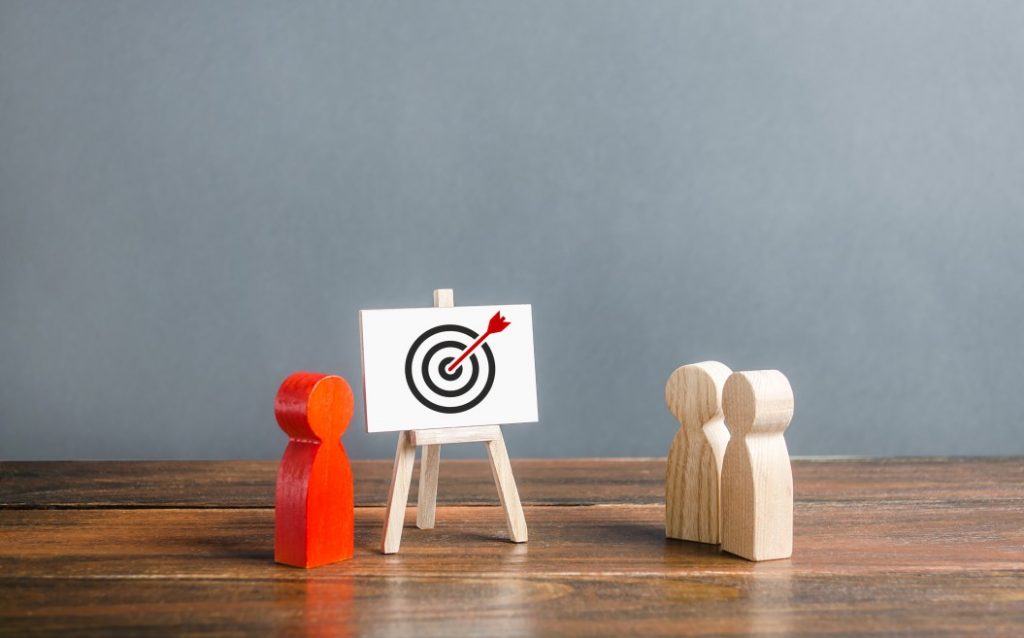 Your goals as a university might expand the picture of people on the web who are looking for higher education-related things. Are you hoping to grow enrollment? Do you need to manage your institution's reputation or reach out with fundraising sources to recruit talent (or just keep up)? Or perhaps improving public relations will be a high priority.

The focus of higher education institutions is usually on increasing student enrollment. But when you're developing an SEO strategy for colleges, they should also keep the big picture in mind because any institution has goals that are somewhere between ranking priorities. Most of the people just think about how to get more students into their schools – but there needs to be room for other important considerations like which keywords or phrases will best suit what users want out of this site and if we need web pages dedicated specifically towards those search terms before investing time into optimizing existing content.
2. Design an interactive website
Students from a variety of interests can take admission in the universities through the Internet. As the number of students is increasing day by day, the websites are developed for the student's convenience. The universities have to make sure that all their information including campus location, fee structure, and other details are available on the website.
When making a website for students, it should be interactive so that students do not need to visit it again and again for any information. First, provide them with an option to get in touch with you through live chat because they may have some doubts while filling up the application form online. Make sure that the chat software is highly responsive so that they can easily get in touch with you anytime during the day.
The user is king in web design. There are many ways to understand the user in web design. Understanding what they want and need will help you create a better experience for them, which ultimately makes your website more successful with less work on both parts!
3. Optimize your website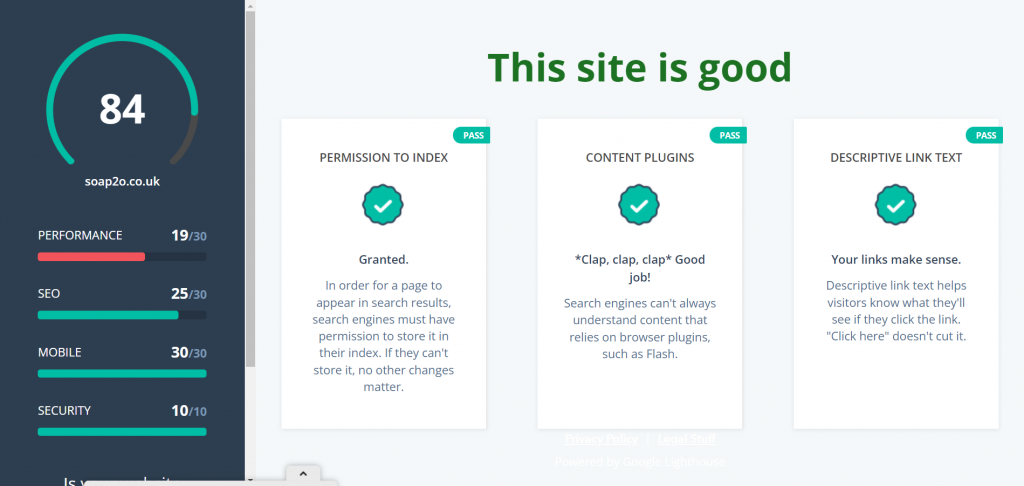 In SEO, optimization is the process of altering your website to improve organic rankings in search engines. Optimization is a key factor in improving your website's performance, which consequently leads to increased traffic, increased visibility, and increased sales. It's no wonder that technical SEO is one of the most important aspects of today's market. With Google changing its algorithm regularly, having a strong page rank can be all-important for ranking on SERPs (search engine results pages).
To seize the potential of search engine optimization (SEO) to boost sales and brand awareness, you need an on-page strategy that takes into account your customers' needs. There are a lot of things to consider when it comes to SEO. One of the most basic ones is making sure your website is accessible to crawlers. For example, every content page should have a title tag, as well as a header tag above the content. Those tags are important for search engines to know what your content is about.
4. Go Mobile Friendly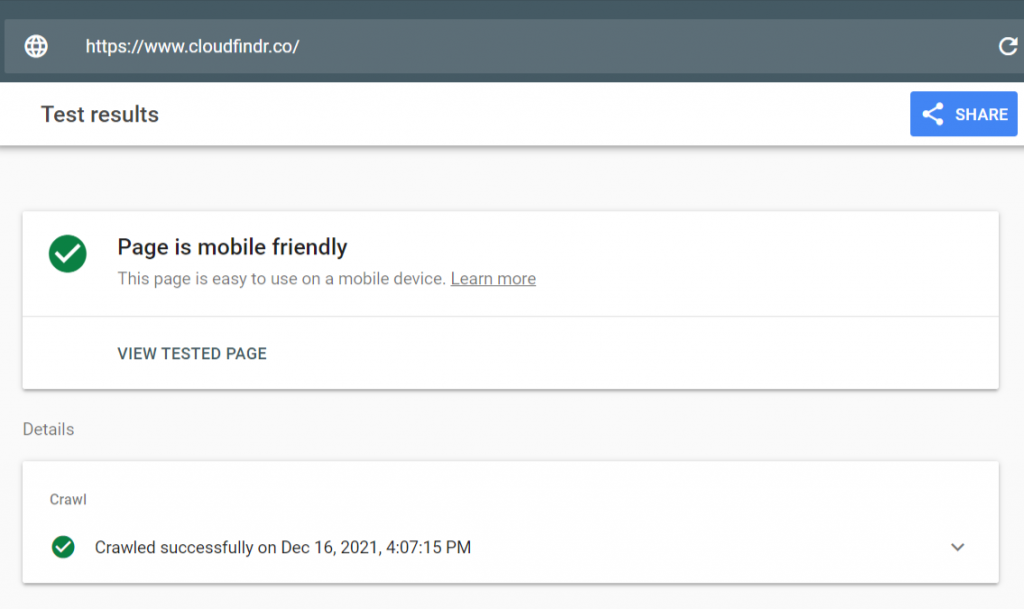 Colleges must HAVE a responsive or mobile-friendly website. Students use their phones more than ever before, and it is important to have an online presence that will keep them interested. It's estimated that college-going folks spend eight-ten hours per day on smartphones – especially when they're out exploring new schools! The guardians of students these days want as much information possible about colleges at all points of the process; whether researching before enrolling (or not!), checking reviews for prospective classes via several channels such social media networks like Facebook or Twitter–college websites should be highly responsive so you can meet this need wherever your audience may go: from home computers through tablets into cellphones.
A responsive web design is important for your website because it makes the site fit any device. It has become an industry standard that all websites should be built with this type of template, or else they will not work properly on mobile devices like smartphones and tablets."
5. Keyword Analysis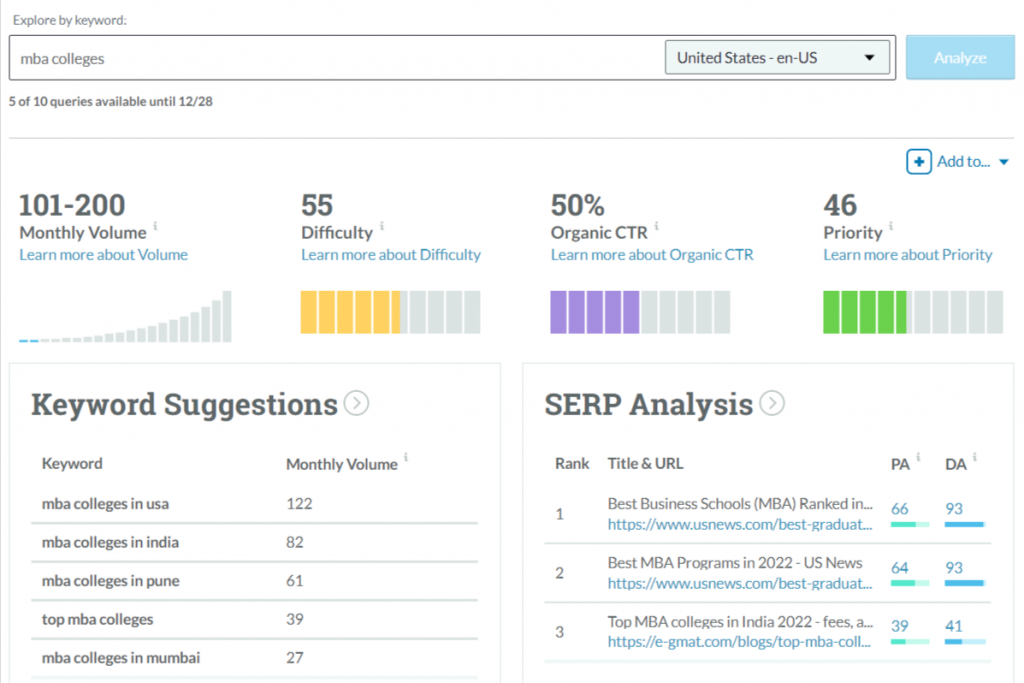 Educational institutions have their own set of keywords to make profiling more accurate and engaging for students. These hyperlinked words are linked with other key terms related to programs, courses offered by the institution which helps them in researching about what they want before enrolling into one course rather than just seeing all available options at once without any preference shown. This also allows people who search long term queries or searches on different topics to be able to combine those two sets so it's easier when looking through possible majors because every individual has his/her wants based on what might interest him most instead lastly creating quality content will help maintain relevance over time as well.
If you're finding new keywords for your website then long tail keywords strategy can be a great way to improve your site's search ranking and capture more visitors. Long-tail keywords are the most beneficial for SEO. They allow you to rank higher on Google with less competition, which is great if your budget doesn't go as deep into marketing strategies like PPC ads or social media campaigns can be costly in both time spent working off of leads and money spend advertising products online through these channels.
6. Creating Sub Categories instead of Sub Domains
Subdomains vs subdirectories are one of the most confusing subjects in SEO. People are often confused about which one to use and when to use it. Or even what the difference between them Sub-domains are different from sub-directories. The difference is that sub-domains are considered as different websites, while a sub-directory is considered as separate pages on the same website.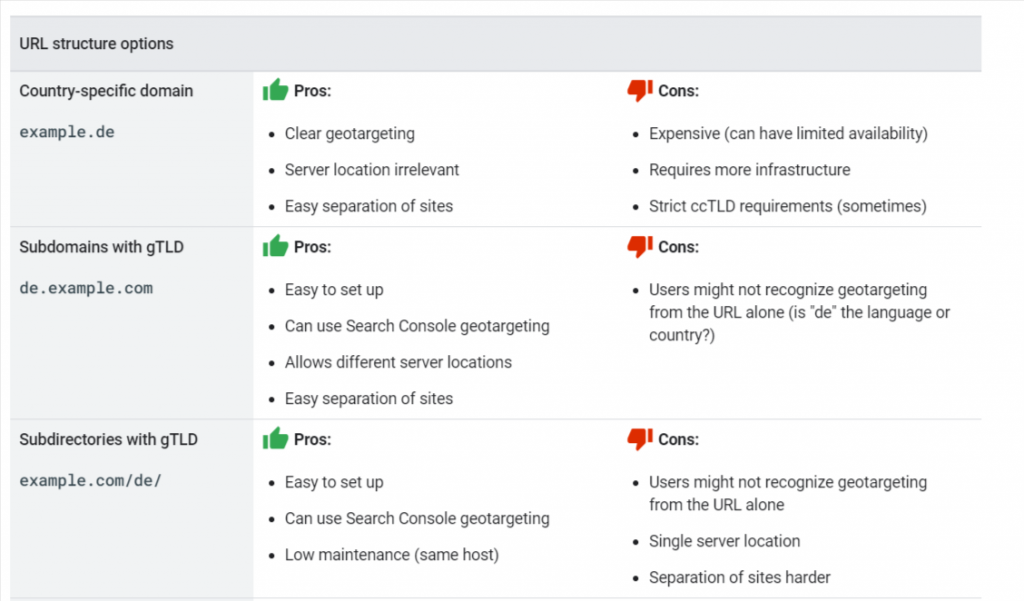 When you want to rank your main domain for a keyword, there needs to be a relationship between your content and the main domain name or landing page for that keyword. If you use sub-domains, you end up with multiple independent websites that won't be related in any way to your main domain name. This means that if you try to rank your main domain for a keyword and use sub-domains, all those other sub-domains will outrank your main domain.
These things can be more challenging if you're going to do SEO optimization for multilingual and multiregional sites.
7. Conduct an SEO Audit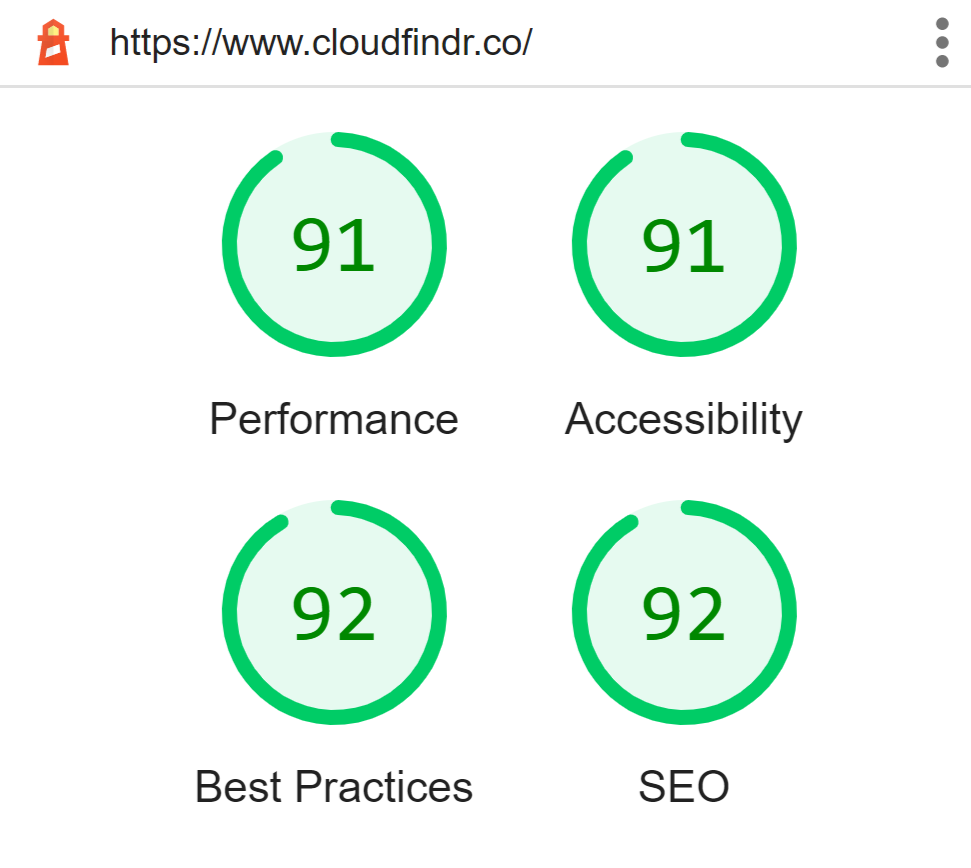 SEO audit is an essential part of any SEO project. And, this is relevant for all types of websites – from blogs and personal sites to corporate websites and e-commerce websites. The purpose of performing an SEO audit is to find out the strengths and weaknesses of your website concerning search engine optimization. And, this helps you to make a plan for increasing the ranking of your desired keywords in the long run.SEO audit report
The need for conducting an SEO audit has been growing as businesses are now spending millions of dollars on paid search advertising and they want to get the best results in return. If your website is not optimized properly, it may not even show up in the top 10 search results which ultimately affects your ROI too.
A well-organized SEO audit helps businesses determine which areas need improvement, prioritize their efforts and allocate resources effectively.
How can you know if your site is properly optimized for search engines? There are a variety of free and paid SEO tools that analyze the strengths, weaknesses as well as opportunities in a website. These audits will give an accurate assessment on how to optimize it so they rank higher!
8. Write Unique Content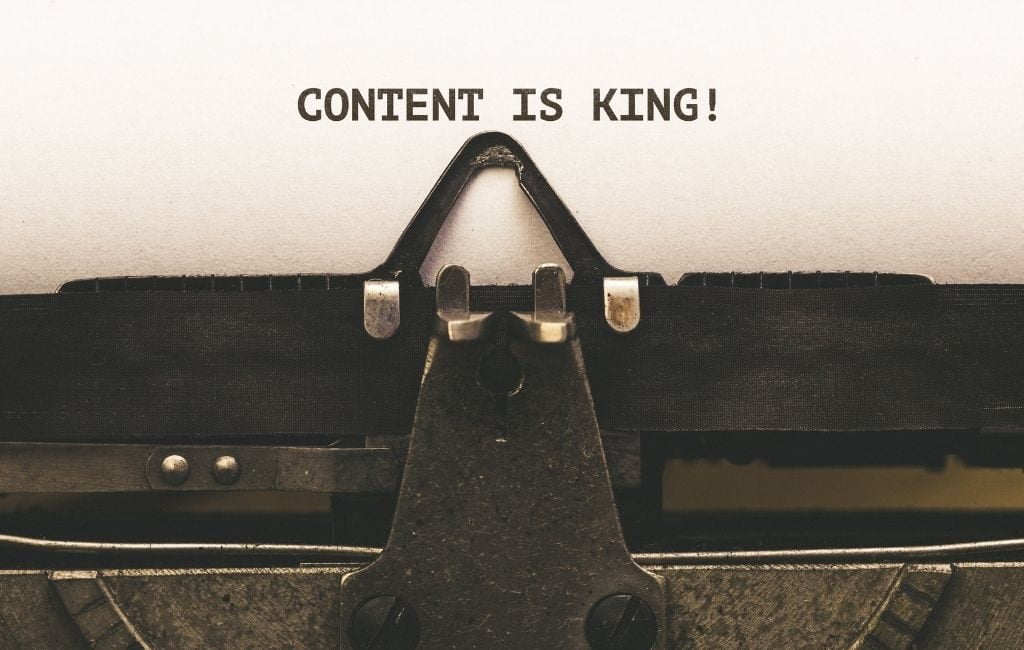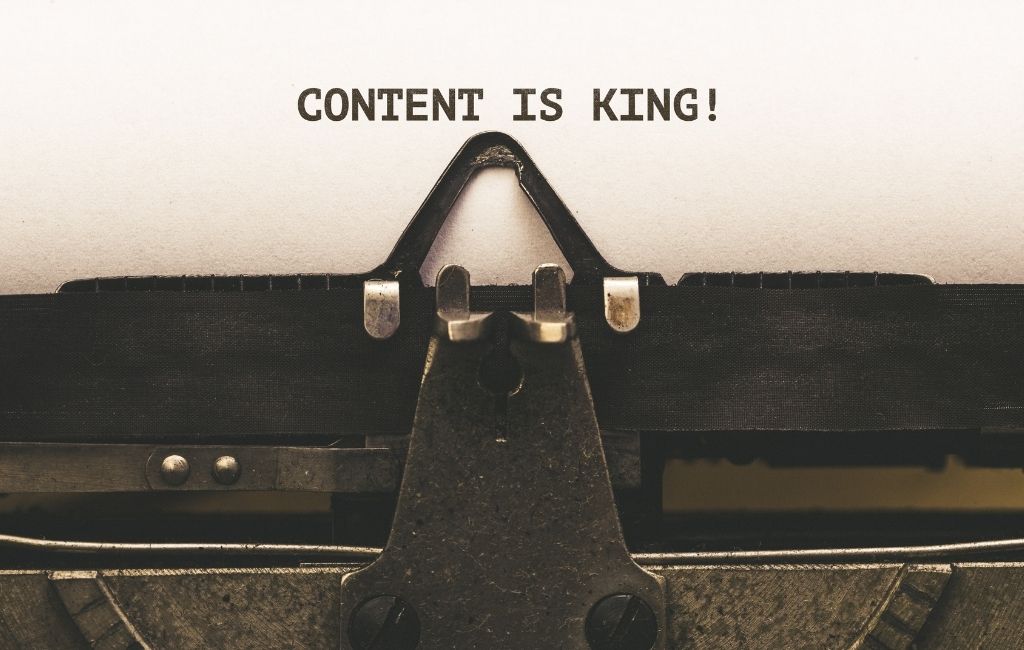 Content is king when it comes to search engine optimization. If you're not producing unique, well-written, and informative content, you'll have trouble ranking for competitive keywords. You should also try to use a variety of lengths for your content — this will help you rank for long-tail keywords.
Think about how your website is structured from a search engine optimization perspective. It's ideal to have a deep hierarchy of pages and sub-categories so that users can find what they're looking for with minimal effort. To have your website rank on Google, it is important to have quality content. The more valuable your content is, the higher your page will rank in Google's search engine results. The content you add should be unique and not duplicated across different sites. This is possible by writing unique blogs and pages related to the topic of your university.
You may be surprised to learn that Google treats your content as a lot more important than you think. When it comes down to ranking in search engine results pages, the quality and freshness of each page's information play an important factor. You must need to understand how to write content that ranks in Google SERPs.
9. Emphasize Local SEO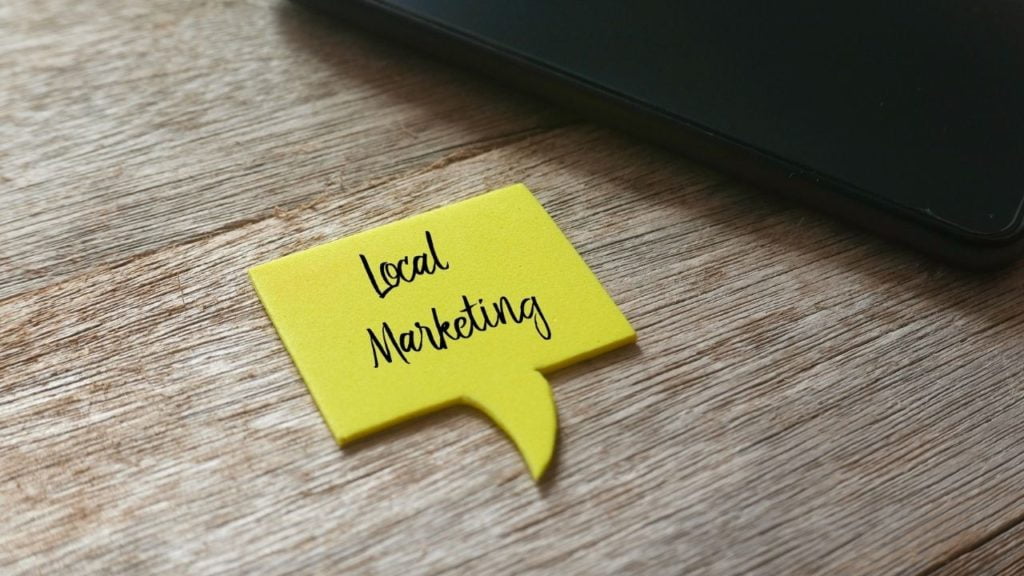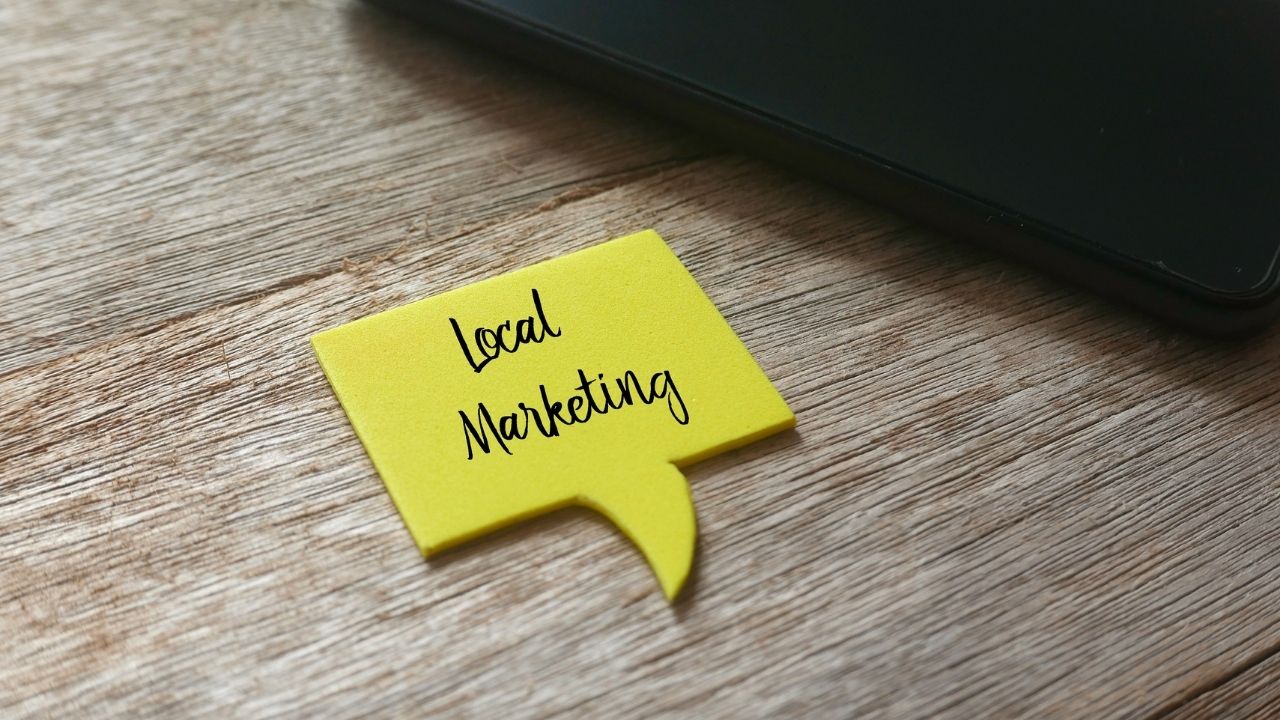 Students search for the best college in their budget. They do extensive research on the internet before choosing a program. Hence, the universities need to put their SEO strategy in place and get hold of local SEO to turn online rankings into admission without further marketing investments. Local SEO is expensive but it's worth it as 86% of mobile searches and 46% of Google searches get information about local businesses.
The primary reason for preferring local SEO is the advancement of technology and demographic importance. Localized search engine optimization has more significance than ever before. In this era, where most people rely on online resources, it's vital to be visible on Google, Yahoo and Bing. On the other hand, local SEO allows you to create a good reputation among your customers and improve your sales revenue.
10. Create relevant links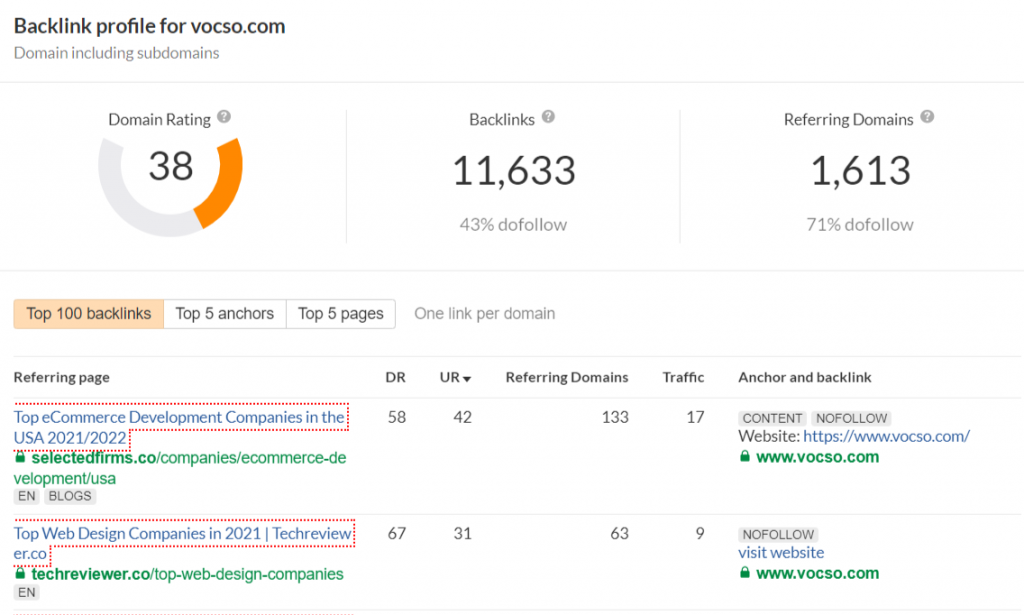 Backlinks are a ranking factor for any site. The more backlinks your site has, the higher it will rank in search engines. A backlink is a link from one website to another that you have no control over. It can be text or image links found on other websites. Backlinks can also be links on social media sites such as Facebook, Twitter, etc.
To boost your domain authority you have to get backlinks from high authority sites, you need to submit your website to directories and request high-quality backlinks from other high authority sites. Your university website must have enough backlinks to rank well in search engines, but the number and quality of backlinks are more important than the quantity. If you are not getting enough high-quality backlinks, you need to boost your efforts. Getting backlinks is not always easy as it requires plenty of time and effort to find relevant sites that are interested in linking with you and publishing a link on their website.
Remember that Google is smart and will penalize your website if it finds too many spammy or unrelated links pointing toward your page content. So make sure the links you get are of high quality with relevant content.
Creating an SEO backlink is one of the best ways to make your site more visible in search engine rankings. There are many strategies for doing so; however, not all will work on every website or even most websites!
How search engine changes are impacting higher education SEO strategy
Now more than ever, students and parents are turning to the Internet to search for information on colleges and universities. As a result, Search Engine Optimization (SEO) is more important than ever in this space. According to data from Google, over 60% of searches have local intent. If a prospective student is searching online for "best colleges near me then an SEO strategy that focuses on local optimization is critical for any educational institution looking to be found by these potential students.
But when you look at the current state of SEO practices in higher education, it becomes evident that too many digital marketers fail to see the forest through the trees when it comes to optimizing content for search engine results pages (SERPs). These marketers make the mistake of relying solely on keywords as a means of improving organic rankings. But if students and their parents are searching for answers rather than specific keywords, then it's clear that this tactic will fail them in the end.
Let's have a look at the few SEO concerns:
1. Snippet optimization
Snippet Optimization is a relatively new area of SEO that is not just about getting the right keywords on your page but also making sure that the snippet is optimized and showing the right information to Google and future visitors. The key to doing this is ensuring you are using the right headlines, subheads, and descriptive text for every page on your site. A poorly optimized snippet could be completely different from what a visitor might expect. Titles are important for Snippet Optimization because they are what Google uses to decide which site to show in their snippet. If your title isn't relevant to the question being asked, Google will use that as a deciding factor in which site to show. This is why it's important to have your title be as descriptive as possible for each page. It's also important to consider how you can use subheads within your content if there is not a clear headline that could be used for SEO purposes.
2. University pages that position for precise inquiries
Search Engine Optimization is about creating a digital experience for your audience (your potential customers). Your website should be designed to answer the specific questions your potential customers are searching for. The best way to do that is to answer the questions directly on your website, instead of pushing people away from your site to go get the answers they want.
If a search engine has determined that a person's query is relevant to your website, you want to be sure that you can provide them with what they were looking for. When done correctly, SEO allows you to keep users on your website, which improves their experience and builds trust between you and them. This is especially important when it comes to major decisions like choosing a university or a place of employment. This creates a better user experience because people don't have to jump around from page to page. It also improves trust because it's less likely that visitors will be frustrated or annoyed by being directed from one place to another unnecessarily. If you can provide them with what they want quickly and easily, it increases your chances of getting their business.
3. Managing educational institution's maps listings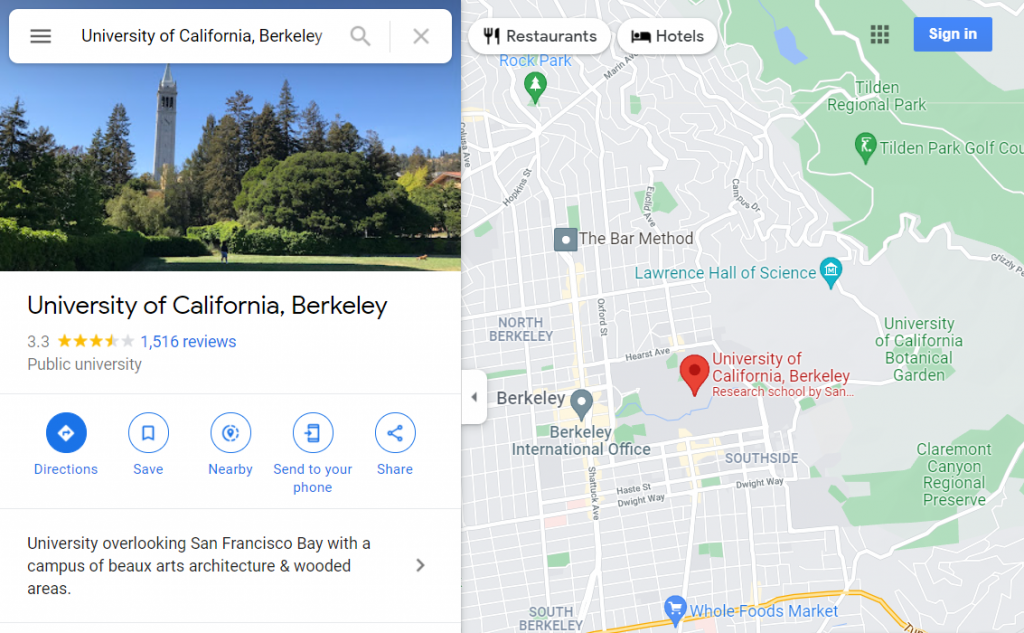 Google Maps is very popular and over 200 million people use it every month. Students are particularly fond of this tool, with a study estimating that 50% of college students use Google Maps every week when making educational decisions. When using Google Maps to help get to campus, prospective students will likely look up your institution's address, phone number, and website before they even consider looking at the other information on your listing. Therefore, it's important to ensure that each of these items is accurate.
Ensure that the address listed in Google Maps is as specific as possible and contains all of the correct information (name of the building, floor number, etc). It is best to have a separate listing for each of your major buildings, since students may be more likely to visit buildings that are closer to home. Also, ensure that the phone number listed in Google Maps is working.
Tools to monitor SEO for Colleges and Universities
1. Moz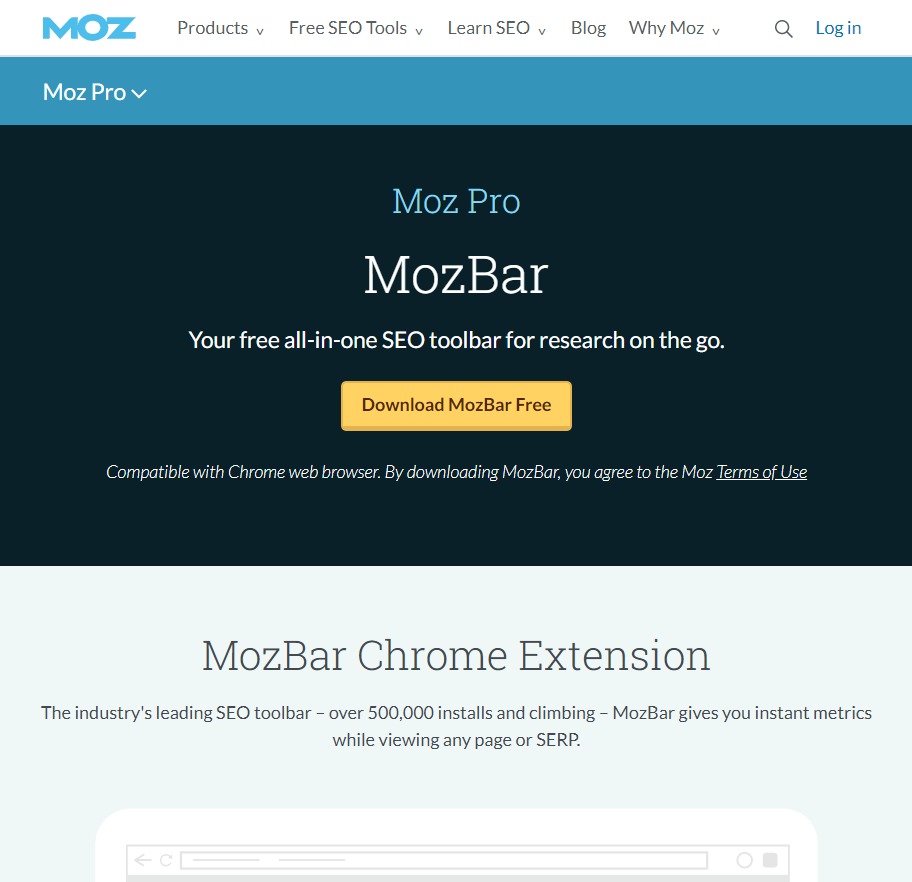 Moz is one of our favorites for all things SEO. It has robust features that give it the ability to perform any and every kind of report or research need an agency may have, no matter how specific they are! With its toolkit filled with tools like keyword audit ranking performance over time on SERP as well as overall site visibility we can see what's working in terms not just search engine results pages (SERPs), but also organic listings across different devices – desktop computers, laptops/PCs hybrids…even phones! This helps us identify trends so you don't get caught off guard when Google inevitably changes something major again without having planned accordingly beforehand.
2. SEMRush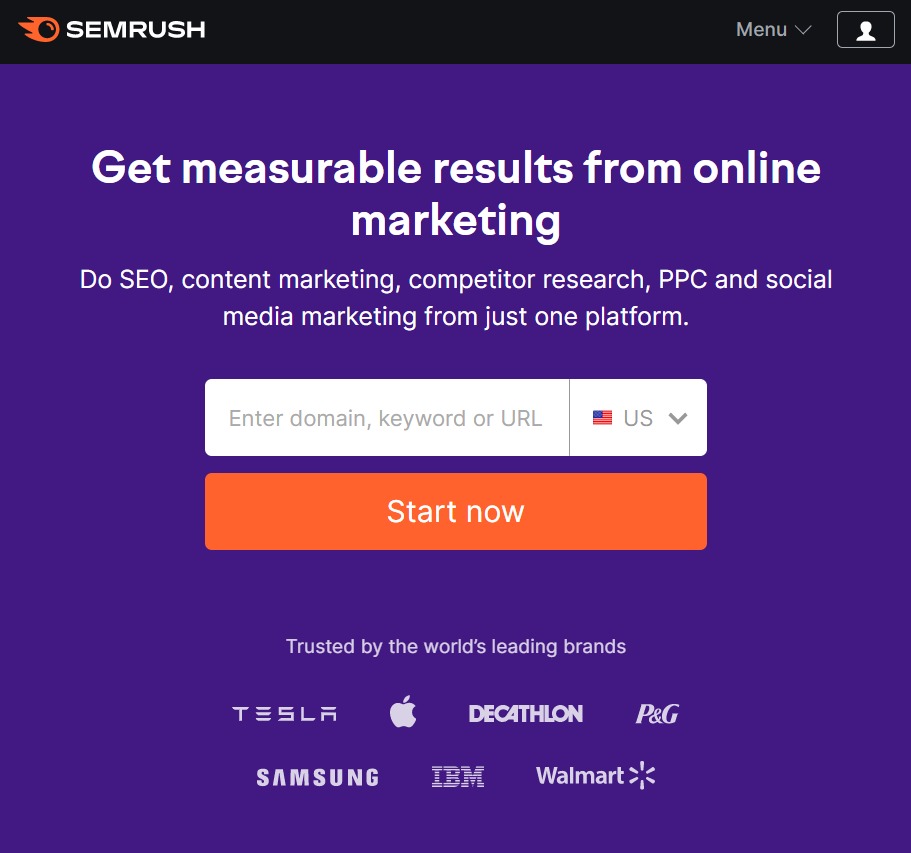 SEM Rush gives marketers a bird's eye view of their website's online visibility. With features similar to those found in Moz, SEMrush maximizes the ability for companies and individuals alike to manage how well their websites are ranked on Google searches through an integrated suite of tools such as technical audits, keyword research & analysis tools that help identify opportunities while tracking SERP positions monthly or daily if desired by clients who want updates every few hours – all from one platform!
3. Google Search Console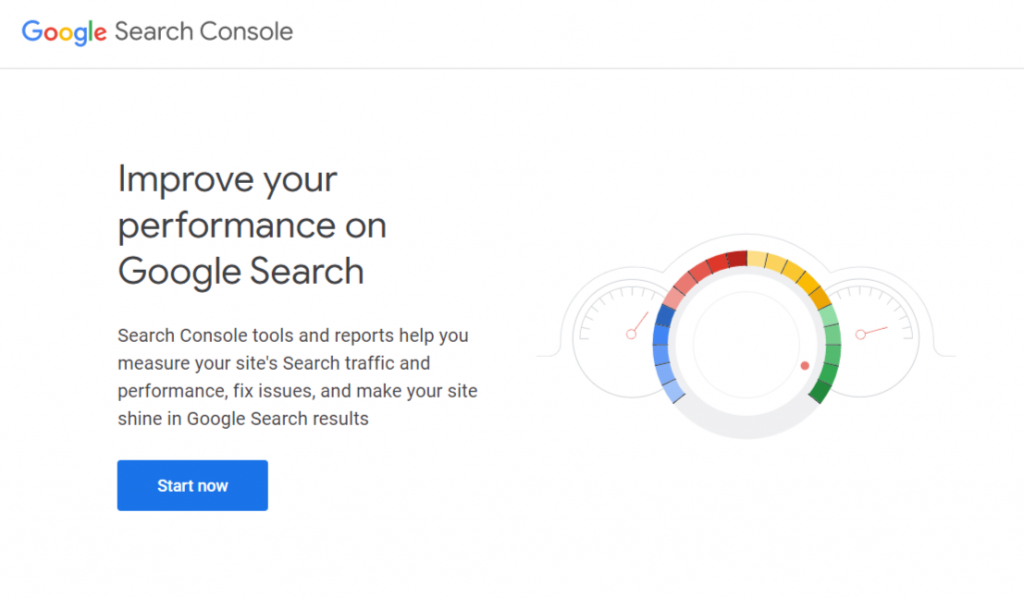 Google Search Console provides you with a wealth of data to help understand the performance and success rate of your website. With over 90% search engine market share, Google is not only dominating in ranking but also attracting traffic that drives people back towards websites they may have been before browsing further down results pages or searching directly via another platform such as Bing.
Google's property 'Google Search Console' allows monitoring across individual web properties or whole sites depending upon what gives users more value out their investment (time). This powerful tool offers insights into how many clicks each page gets – both organic & paid/sponsored links; impressions that measure views, etc.
4. Yoast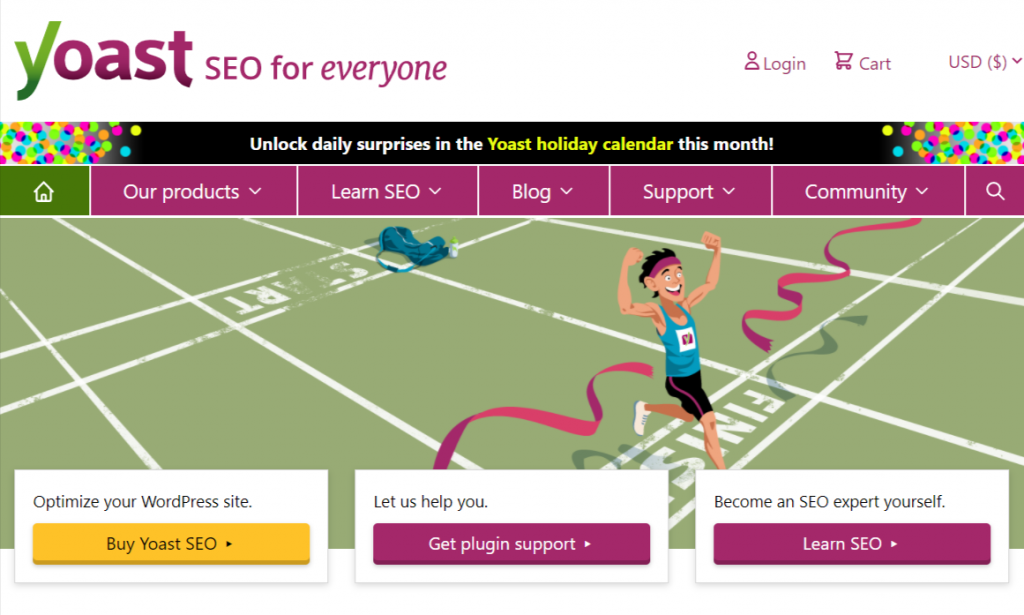 Yoast is the leading SEO plug-in for WordPress. It integrates with your website and makes on-site content optimizations to help you rank higher in search engine rankings. Yoast also helps automate technical changes that will improve how pages are displayed by Google or other websites so they're not outranked due to an incorrectly formatted meta description (title keywords) title tagline/headlines as well as providing real-time suggestions about what else should happen within each post such a nested Categories category ordering using categories permalink structure which ensures proper ranking across various webpages.
5. Ahrefs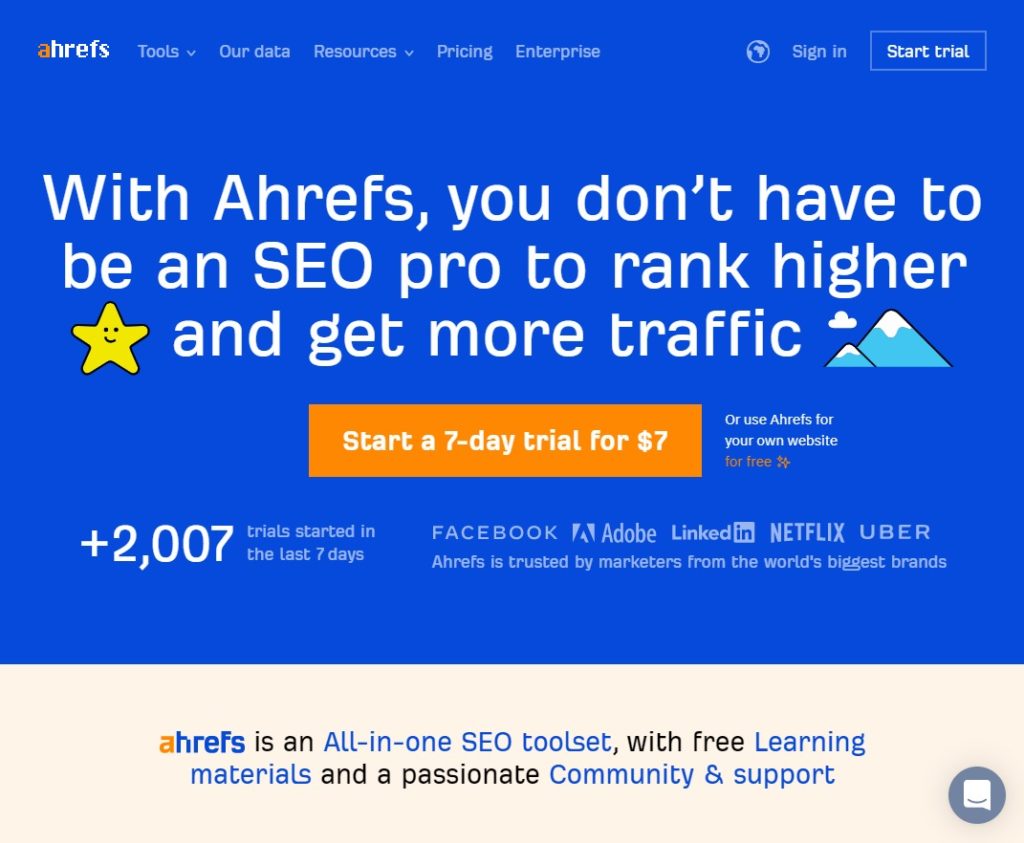 Ahrefs is the ultimate toolkit for SEO. It includes features such as site audit, keyword explorer, and content explorer that allow you to see what's working on your website so far with backlink profiles of competitors in addition to organic traffic data like visits per day or pageviews during a specific period.
In Ahref's interface, there are metrics available from all these different areas which can help businesses measure how effective their marketing campaign has been over time by comparing it against other companies who use Ahref.
How Can VOCSO help?
The best SEO services for colleges or universities are those that have a proven track record of success. In order to achieve this, you need a digital marketing agency with the right experience and expertise in higher education marketing. At VOCSO, we've been providing SEO services to this industry which means we know what it takes to rank on Google's first page of results. Contact us today for more information about how our team can help your college or university start generating leads online without breaking the bank!
FAQ
Q. What is SEO?
Search engine optimization is a process of improving the visibility of your website or blog on the internet via the "organic" or "natural" search results on major search engines such as Google, Bing, or Yahoo.
Q. Why Is SEO important for colleges and universities websites?
More than half of the search engine users prefer getting information from the first page of results. So, if you want your college or university website to be seen by these people it's important that a new site gets ranked on top when possible and maintained throughout time with regular updates in order for visitors.
Q. So do Universities need to invest in SEO to boost their rankings?
University rankings are an important factor in getting students to apply, so it's no surprise that some universities have turned their attention from teaching academics and started investing more time into marketing tactics like Search Engine Optimization.
Conclusion
In a world where more than 50% of students use the famous search engine to find lists of top colleges and universities, any college or university in this country with their website needs to make sure that they appear on page one when people do searches.
The information should be professional as well so visitors feel confident about whatever institution it claims to be part of something worthwhile.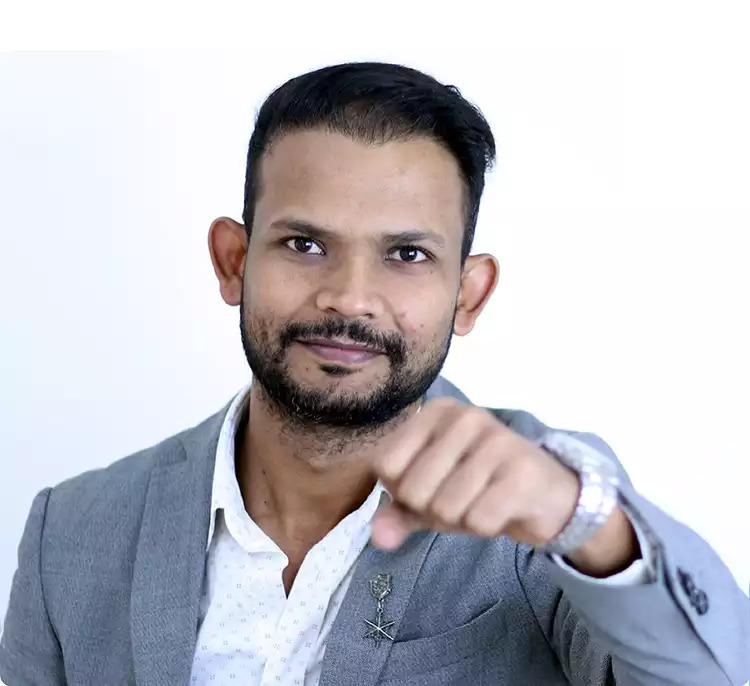 About Deepak Chauhan Hi, I am Deepak Chauhan, a Digital Marketing Strategist. I'm the CEO & Co-Founder of VOCSO Digital Agency, a creative web design, development, and marketing agency based in India & USA.