Small business owners are often faced with many obstacles, not the least of which is a lack of funds for marketing. But that doesn't mean they have to be at a disadvantage when it comes to digital marketing. There are some low-cost or free ways to help improve your ranking on Google in local searches and generate more leads for your company!
Local SEO can help increase traffic to your website by targeting potential customers who live nearby and searching for services like yours. It also makes it easier for people to find you on Google Maps so they don't have to go through the trouble of finding themselves!
You may not know it, but 69% of online searches are for nearby businesses. If you don't have a strong local search presence then your business could be missing out on up to 70 million potential customers that Google can bring right to your door!
This is one of the top reasons why small businesses need to optimize their website for local SEO. To get your website SEO optimized you need to implement the latest SEO trends to rank higher in SERP for your local, country-specific, and global search terms.
Local SEO is a great way for any small business with a limited marketing budget to gain more visibility without breaking their budget! Local SEO is often overlooked by startup businesses but it's one of the most important factors that can help them grow their customer base.
This guide will show you how to start out with a local search and move up from there. It's important for small businesses just starting out, as well as those who have been around a while because it will help them rank higher in search engine results pages (SERPS) which will bring more traffic and business.
One thing that people might not realize is that local SEO can be done without needing an expensive budget or hiring someone else to handle the work for you!
In fact, it's quite a challenge to stand out in today's saturated marketplace! That's why we've compiled this complete guide to all things Local SEO for your convenience. We'll cover how to identify opportunities and challenges in your local area as well as some best practices for getting started on building your online presence. The goal?
To help you get ahead of the competition and eventually dominate your market – even if you're just starting out with no budget or staff! So keep reading to learn more about what Local SEO has to offer and how it could benefit your business big time! Now let us explore more about local SEO;
What is Local SEO?
"Local SEO is a process of optimizing your website to rank highly in search engines for local (geo-specific) queries." "It includes tactics such as adding geo-targeted business listings, submitting your site to Google My Business and other location-based services, and targeting well-known geographic locations with search engine optimization techniques. It also entails the inclusion of relevant keywords that are specific to a geographical area."
Local SEO is the process of optimizing your website for search engine visibility to local customers in a specific geographic location. It's important to understand that not all online searches are conducted nationally, and many consumers will only look for businesses nearby. For instance, if your small business operates in Miami, a city with unique SEO dynamics, having a grasp of SEO in Miami becomes indispensable.
With Local SEO you can increase potential customer traffic by ranking higher on Google search, Google Maps, Yahoo search, and other online information searching platforms when people enter a certain area name, or city name, and local-based search keywords variations.
Why Small Business Owners Need Local SEO
Small business owners know that they need to market their company, but many don't know exactly what to do. Here, we are going to explore why small business owners need local SEO and how it can help them reach more customers in their community. There are many reasons why local businesses should include local SEO. These include:
1. More Qualified Customers
Small businesses across the world are implementing Local SEO to generate more qualified customers. This is because this tactic has seen an increase in organic traffic and conversion rates, which means more money for your business!
Local SEO is a win-win for small businesses. By implementing this strategy, you not only get more qualified customers and make your business stand out from the competition, but it also gives back to the community by supporting local communities!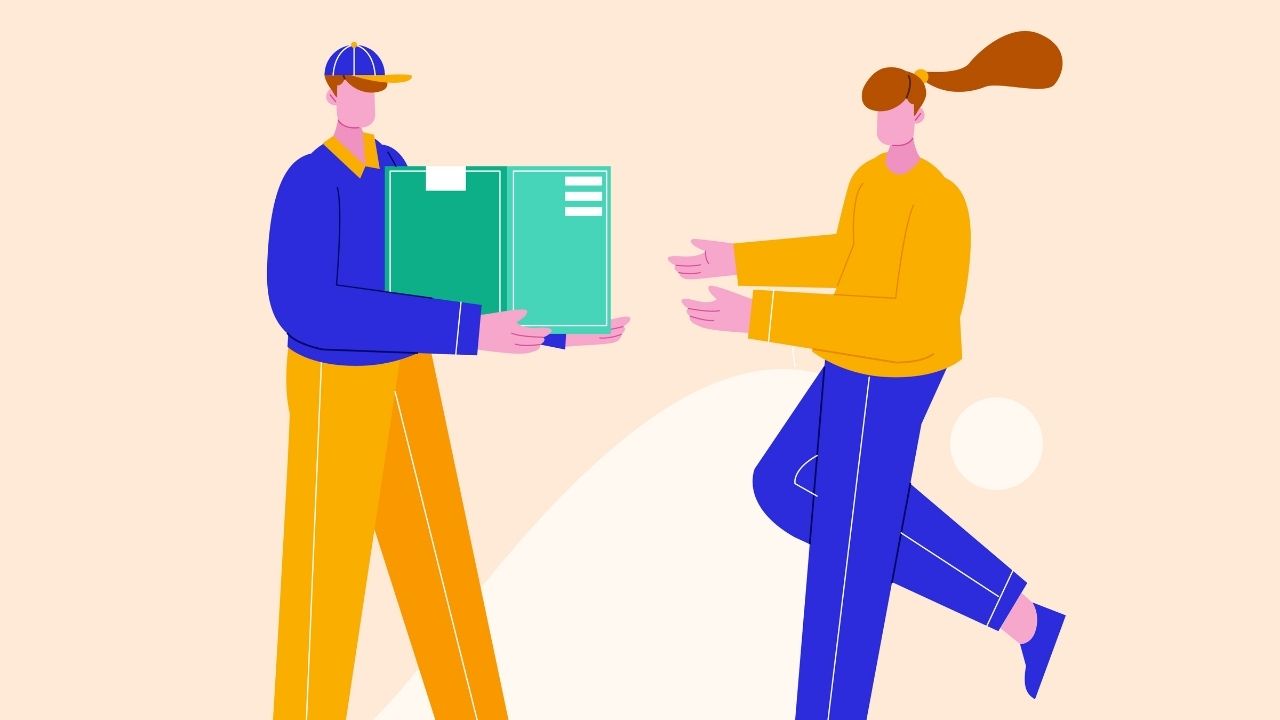 2. You Own Your Marketing
SEO is a great strategy to invest in because it helps you create an interactive experience for your target audience. When done right, SEO is like investing in a house that's yours and no one else can live or use rent-free. opposite of this with paid advertising on Google, Facebook, etc. you're renting your ads and can be kicked off anytime.
3. Better Conversion Rates
A small business's local SEO campaign will convert better if they focus on their hometown. In this day and age, it is more important than ever to be able to market your products or services locally. The internet has made the world a smaller place; people are traveling from all over just for one thing that catches their eye online.
A study has found that small businesses can boost their conversion rates by up to 87% if they invest in local search engine optimization. The key is understanding what searchers are looking for when they type a term into the Google or Yahoo! Search Box and how it might differ from someone who searches on an industry-specific site such as Yelp, Citysearch, or Angie's List.
Local SEO campaigns use different keywords than those used for general sites like these so your content will be more relevant to locals searching online while still bringing you traffic outside of your state borders too.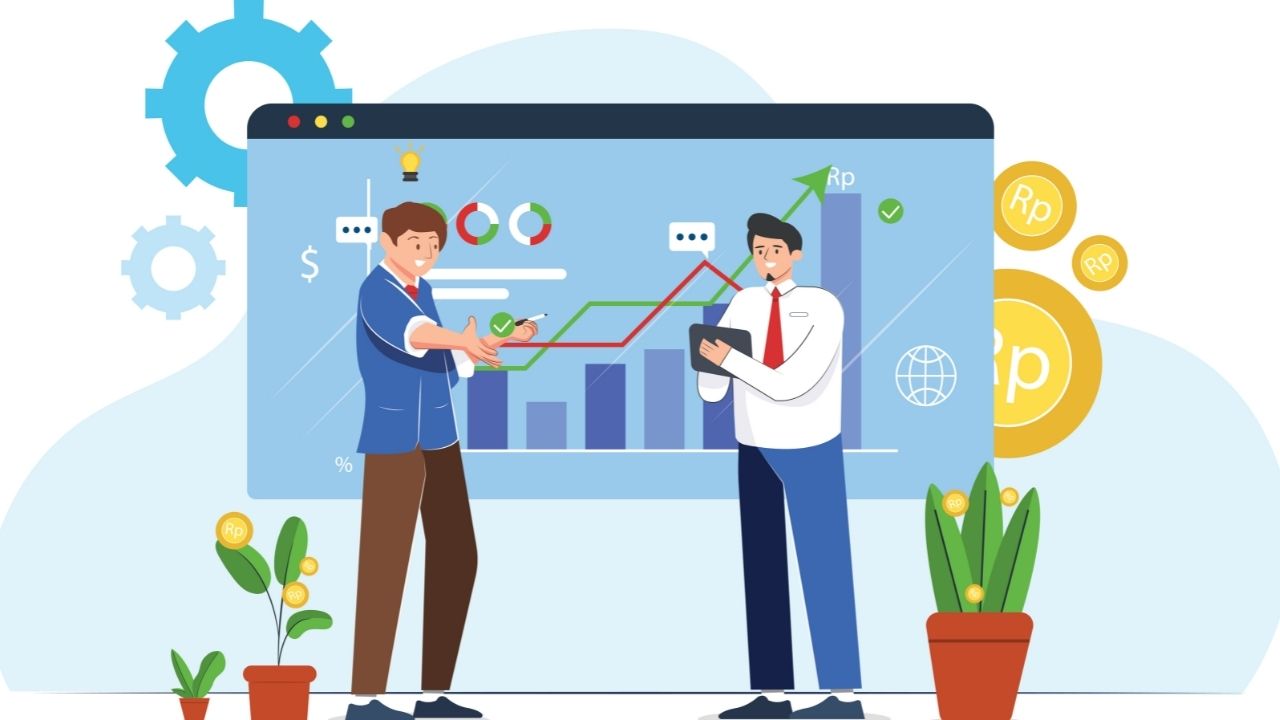 4. Easier Sales
If you're always creating helpful content for SEO and actually using it, even outside of SEO, sales will be easier. Your clients will have a higher level of trust in your business when they know that their questions are answered with informative material (better than the competition).
Create an engaging summary by re-stating facts from this passage creatively and uniquely while avoiding any plagiarism. Don't know about SEO content strategy? Follow these SEO content marketing strategies to win this long-term game.
5. You Help Your Customers
You help your customers with better SEO. What's better than helping your customers BEFORE they've made a purchasing decision? Not much, but you can do more! Good SEO helps your customer anticipate and solve their problems before they start making purchases- to take advantage of it by taking the time to create good content that will help them in life as well as business.
Don't aware of how to write good content? Read helpful insights on how to write content that ranks by content marketing specialists.
6. You Understand Your Customers Better
With an SEO campaign, you understand your customers better. Good keyword research helps you understand them and their needs more than ever before. When we explore the questions they ask today and what's available to them online, it puts us in a position where we can really help without any inconveniences for either party!
There are several SEO tools available that can also help you to understand your consumer behavior with your website or products and services offered by your business. These tools are also used to track the website performances that help you to take meaningful decisions in your next marketing strategies or SEO optimization.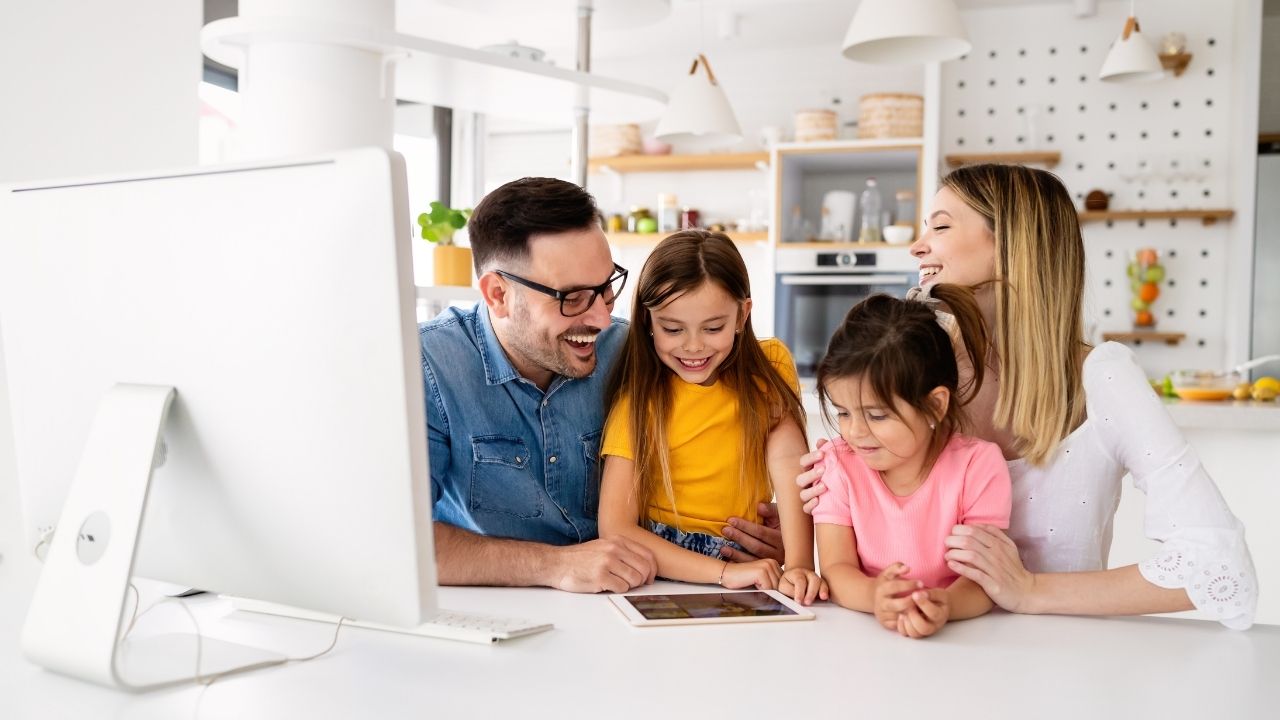 Who needs local SEO?
Local SEO is important for any business hoping to grow in their local area. As more and more people do business with companies they can visit or call locally, it's an essential component of getting a company off the ground.
You need local SEO if you've ever had a business. As long as your customers are human beings, not aliens or robots, they're going to want to find the closest location of yours and see what it's like before making their final decision on whether or not they should buy from you.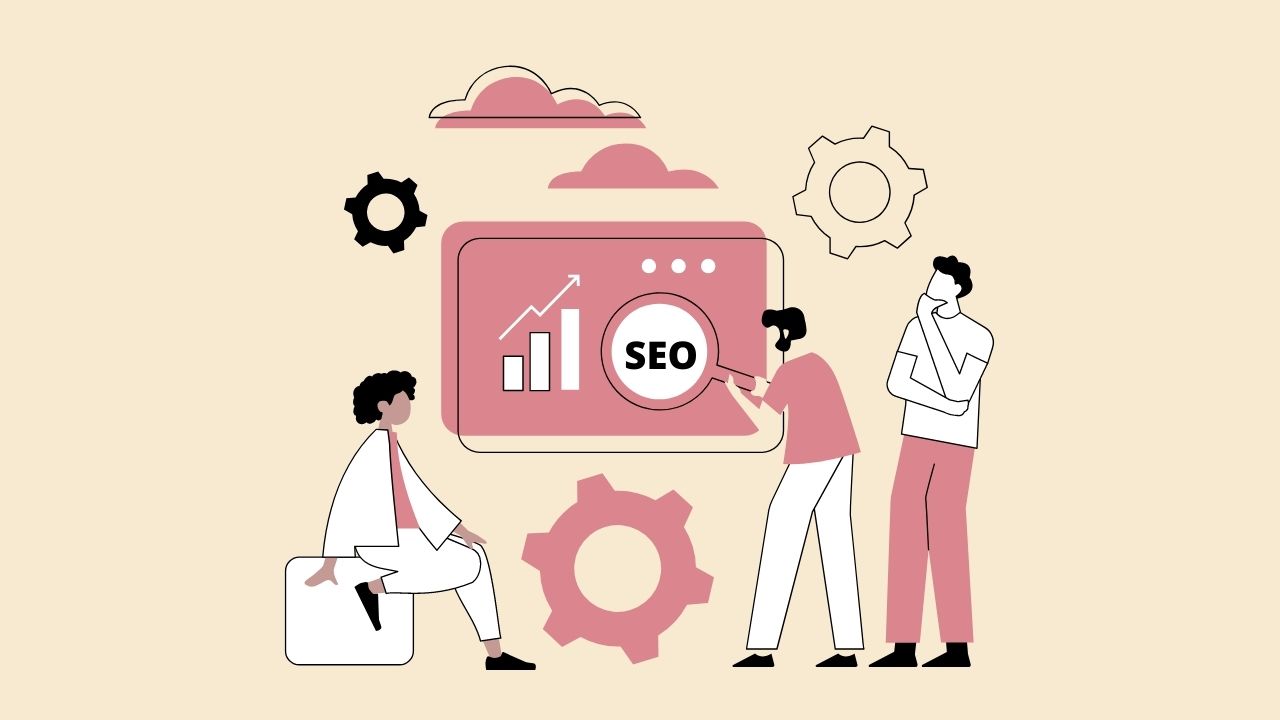 Know who needs local SEO below?
You have a local company or are a small business owner.
You have a company with specific service areas.
You are a franchisee or franchise owner.
You want more traffic, leads, and sales within specifically designated market areas (DMAs).
You want to shore up your listings across online directories.
You want your company to show up on maps and navigation apps or in Google's local pack.
Your company has offices or provides services in more than one city or DMA, but does not offer products or services nationwide.
Types of Local Small Businesses That Benefit from SEO
The SEO industry is a vast ocean of small businesses. Every business has different needs and desires, from the large to the tiny. The following list contains some businesses that can be benefited from search engine optimization (SEO) services.
Accounting
Advertising
AgriculturalServices
Apartments
Architects
Assisted Living
Attorneys
AutoRepairShops
BailBonds
Bakeries
Banks
Bars
Beauty Salons
Car Dealers
CarInsurance
CarRental
Carpet Cleaners
Catering Services
Chiropractors
Churches
Clothing
CoffeeShops
Communications
Computer Services

Construction
Contractors
DaySpas
Dentists
Doctors
Education
Electricians
Electronics
EmploymentAgencies
Engineering
Event Planning
FinancialServices
FlooringCompanies
Florists
Furniture
Golf Courses
Grocery Stores
Hardware
HomeServices
Hotels
Industrial Equipment
Insurance Agencies
Internet Services
Jewelers

Lawn Services
Locksmiths
Medical Services
Movie Theaters
Moving Companies
Nightclubs
Opticians
PestControl
Pet Stores
Photographers
Plumbers
Psychologists
RealEstateAgencies
Restaurants
Roofing Contractors
Security
Shopping
SportingGoodsStores
Storage
Travel Agencies
Veterinarians
Yoga Studios
A Complete Guide to Local SEO for Small Business Owners
Let's see how local SEO helps small businesses to take their website authority and ranking to the next level.
#1. Improve your Google Business Info
Google My Business is a good way for businesses to optimize their presence on Google. It's also the only way that you can make changes to your business information and get access to it in all of these places:
Google Search local results, the Google Knowledge Panel, and Google Maps. When you create an account with them they will ask for some basic info about your company like phone number or address before giving you full control over editing things like contact details or hours open/closed.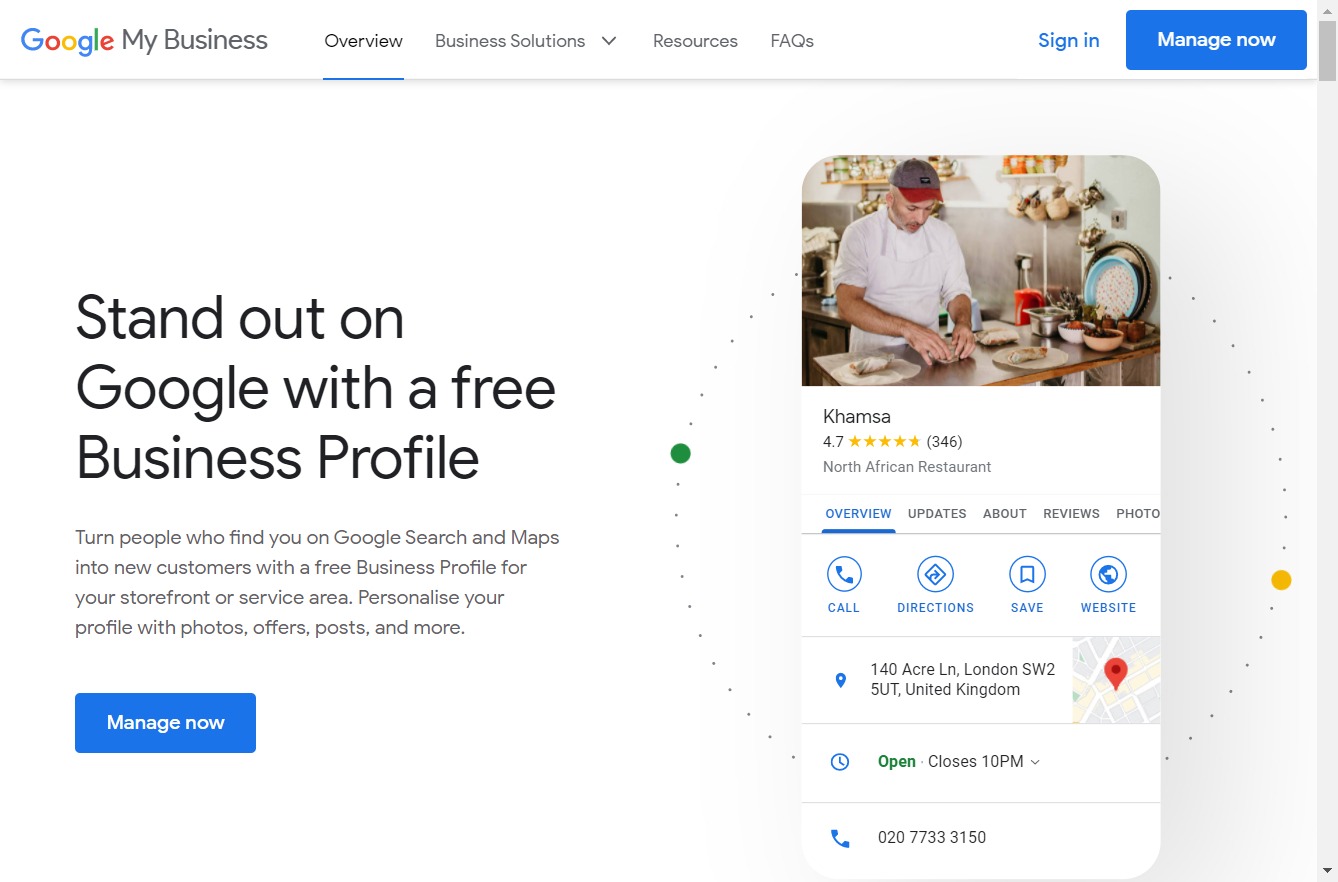 In order for your business to be found in local search results, you need a listing on Google you must need to optimize the listing. The listings should include the following: hours of operation, website links, accurate address information including phone number and street view link categories if any such as retail stores or restaurants that would help potential customers find businesses they are looking for more easily.
You also need to keep yourself up to date with Google local SEO updates so you can get benefits from new update features in your Google My Business account.
#2. Embed Google Maps in Your Website
Embedding Google Maps into your website can be a great way to enhance usability. Customers will have an easier time finding their location on the map and navigating through directions if they are using it from within your site, rather than opening up another window or tab in order to access this information.
They'll also enjoy increased flexibility with how many locations you offer options for as well as saving connection charges when loading maps externally onto one's computer screen by being able to view them directly off of yours instead!
Nowadays, it is easy to embed a Google Map on your website. This feature saves time and money as you do not need to create an external site for the map in order for others who visit your page can view them. It also gives more latitude when deciding what information will appear on the map itself-you are free from having predetermined boundaries set by third parties that host it or choose which features they want to be displayed.
Embedding maps into websites has been made easier with many services available online where other users have uploaded their own code snippets of HTML scripts containing examples of how this could be done correctly without any problems arising along the way! With just one click, all that needs doing is copying/pasting these codes onto whichever webpage is desired.
#3. Get On-page SEO Right
SEO is an important and often overlooked aspect of any website. Fortunately, on-page SEO comes with a few simple steps that can help your local business rank higher in Google's search results for relevant keywords.
You must do the following points to get your local business website SEO onsite optimized;
Identifying what you want to optimize for (keywords).
Ensuring hyperlinks are not broken or missing links.
Making sure image alt tags have descriptive information.
Including rich snippets.
Updating site map data.
Using the right digital marketing tools.
Optimizing content for local customers.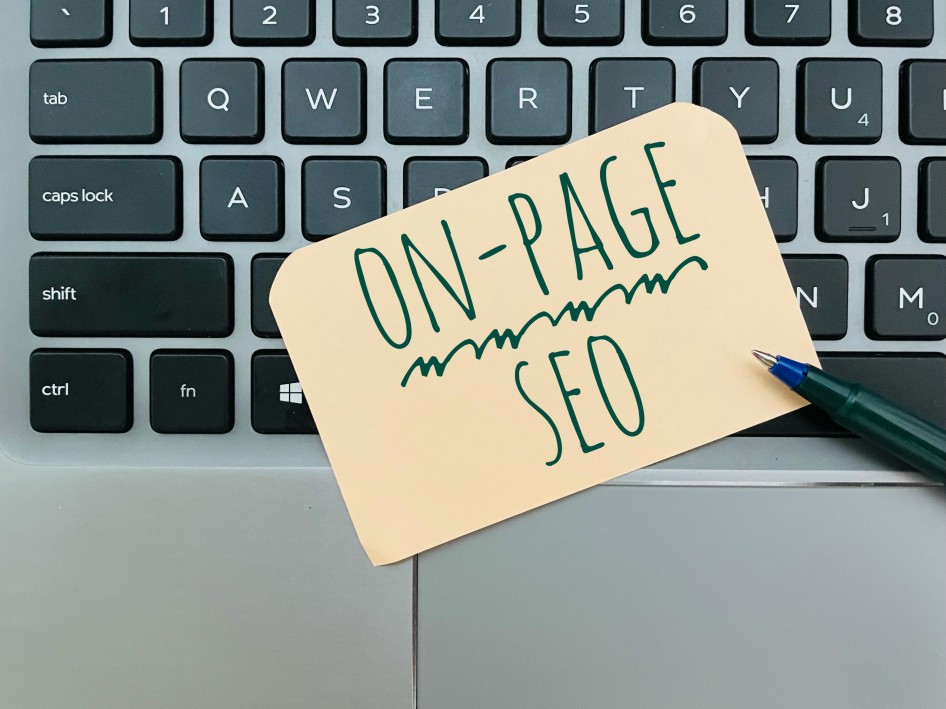 Make sure you're also implementing technical SEO on your website pages. Technical SEO is important to make your website accessible to search engine bots and your visitors. If you want to know more about technical SEO that you must comply with your website pages then read this detailed guide on technical SEO strategies with expert insights.
#4. Ask for Reviews
A smart company can't do without customer reviews, and for good reason. A study by the New York Times found that a high number of positive reviews on Yelp could increase revenues by up to 20%. Reviews are also an amazing way to know what your customers want so you're sure not only to give them but keep giving it.
It's important as well because they show off all aspects of who you really are: from service quality, product range or selection, and pricing strategy; even things like a commitment to sustainability or being environmentally friendly can be shown with mentions in review responses!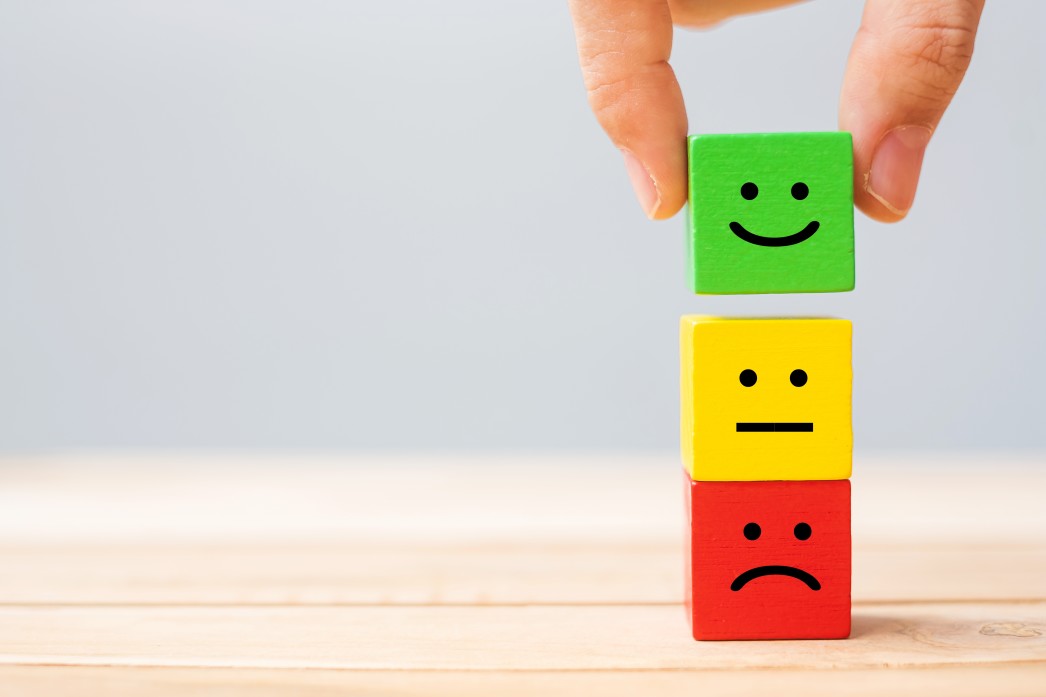 What is more important to your local SEO ranking than customer reviews? It's simple, really. Reviews are one of the most influential ways for potential customers to determine what you offer as a business and if they should choose it over other options in their area. If people see good reviews about your services or products on top review sites like Yelp, Google, Bing, etc. can help potential customers make a decision on whether or not to visit and potentially buy from your shop.
Here are some proven ways:
Create links to review sites on your website.
Include links to review sites in your email signature.
Have a business card with review site information.
Ask your happy clients to write reviews.
Having positive reviews from your customers build a strong online reputation that is the most important for your business. Read our article on why online reputation management is important for your business.
#5. Build Local Citations
Investing in local citations is vital for successfully ranking your business on search engine results pages. Local Citations can be a powerful tool to promote the success of any small or medium-sized enterprise and help them connect with potential clients online by boosting their rankings within major search engines like Google.
Why you should care about Local Citations for local SEO ranking: as a business owner, it is important to ensure that your company appears at the top of Google's search engine rankings. One way many people do this is by using citations from reputable sources such as google.com,facebook.com, bing.com, yelp.com, foursquare.com, etc.
This ensures they are seen and searched for more often which in turn increases their visibility among their local clients who're coming through doorways looking to spend money on what they offer without having any advertising budget set aside!
#6. Distribute Locally-focused Content to Build Links
One of the most important aspects of any marketing strategy is location. For this reason, content marketing strategies are also essential for local customers. Local businesses need an online presence that will attract their desired demographic and convert them into paying clients who enjoy supporting a small business in their own backyard or hometown.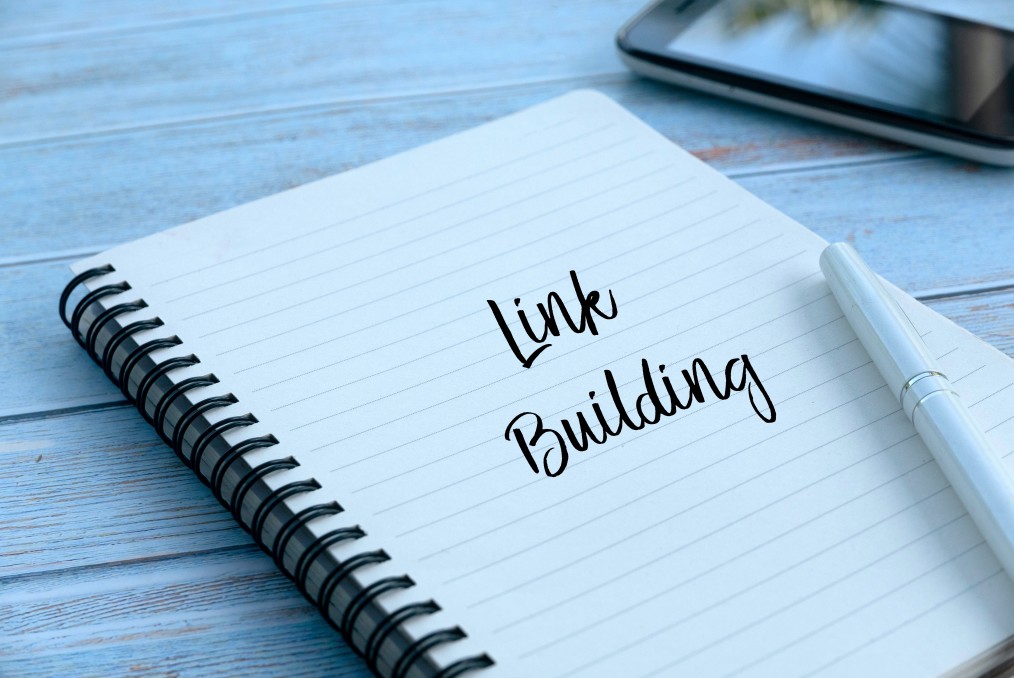 Backlinks are links back to your website on other sites. Google considers these trust votes, so high-quality backlinks will help you build prominence on Google. The best way to do this is through content marketing: create locally focused and useful content (blog posts, podcasts, or videos) that serve a local audience.
Creating high-quality content and publishing it on the web to your audience is one of the best backlink creation strategies that is really working these days.
Here are four proven ways to create authentic, local content:
Pitch local media to be featured in stories.
Partner with local influencers.
Guest posts on locally-focused blogs.
Capitalize on local events.
#7. Create Content Based on Local News Stories or Events
You can never go wrong when you speak to your customers' interests. Local businesses have an incredible opportunity at their fingertips with the number of local issues that are popping up in the headlines every day!
If you're looking for a way to engage your local customers, there's nothing quite like using content that speaks directly to them.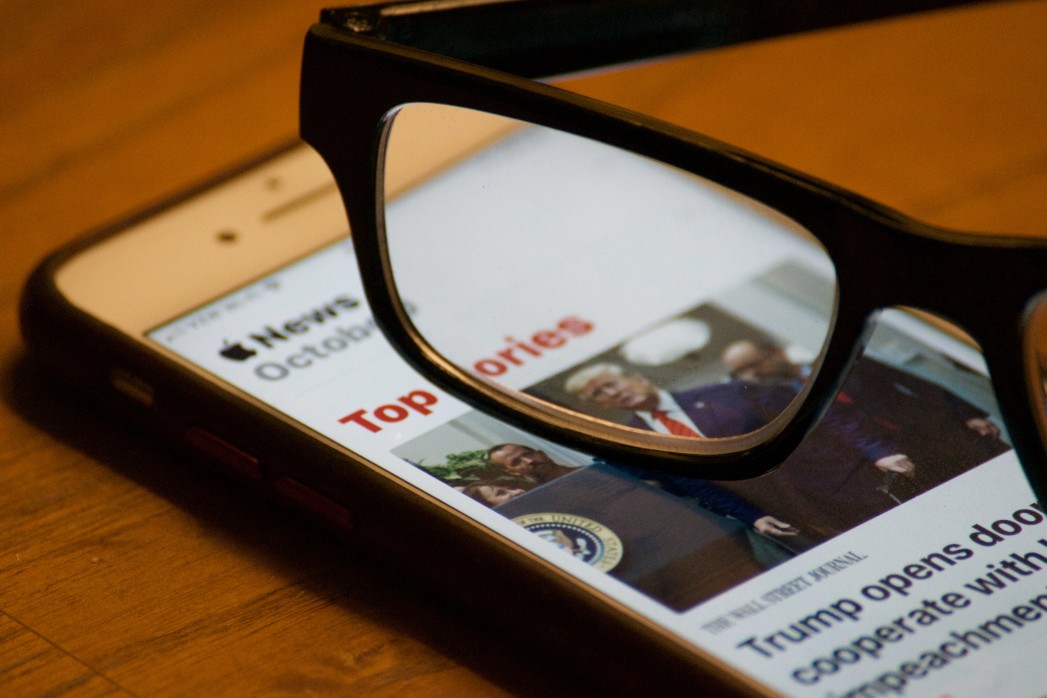 Here are some strategies:
Writing blog posts around local news stories, activities, or events.
Creating videos about local charities or causes that your business supports.
Setting up location-specific webpages on your website with high-quality local content if you serve different parts of a region.
#8. Web Design
When it comes to web design, your needs may be different than those of a client in another state or country. For example, some clients need their website translated into other languages while others want simple and straightforward navigation for easy access by all customers.
A good designer will take these differences into account when designing the site so that you can customize the content on your own without having to rely on someone else's services who is not familiar with what local businesses require from their websites.
When it comes to website development for small businesses who serve local customers, you should make sure that your website includes the following and is very easy to find:
Your address and phone number.
A clear and consistent call to action.
Reviews from people that you have worked with.
A list of service areas and a link or embed of Google Maps to make it easier to find you.
Blog posts that are educational and related to the services you offer.
A contact form with clear instructions on what happens when people fill it out.
Pricing information, or at least an idea of what your product/service costs.
To delight, your customers with your interactive design make sure you're following the modern website design principles for higher conversions.
#9. Optimize Your Website for Mobile
Making your website mobile-friendly is the best way to ensure that it's accessible for everyone. Google penalizes websites with poor experience on mobile devices by lowering their rank in search engine results pages, so make sure you're ready when they start rolling out this update because not being able to access your site could have devastating effects on business and traffic flow.
You need your website to be optimized for mobile if you want it to grow. The percentage of Americans who use the internet on their phone has doubled in just two years, and that number is only going up!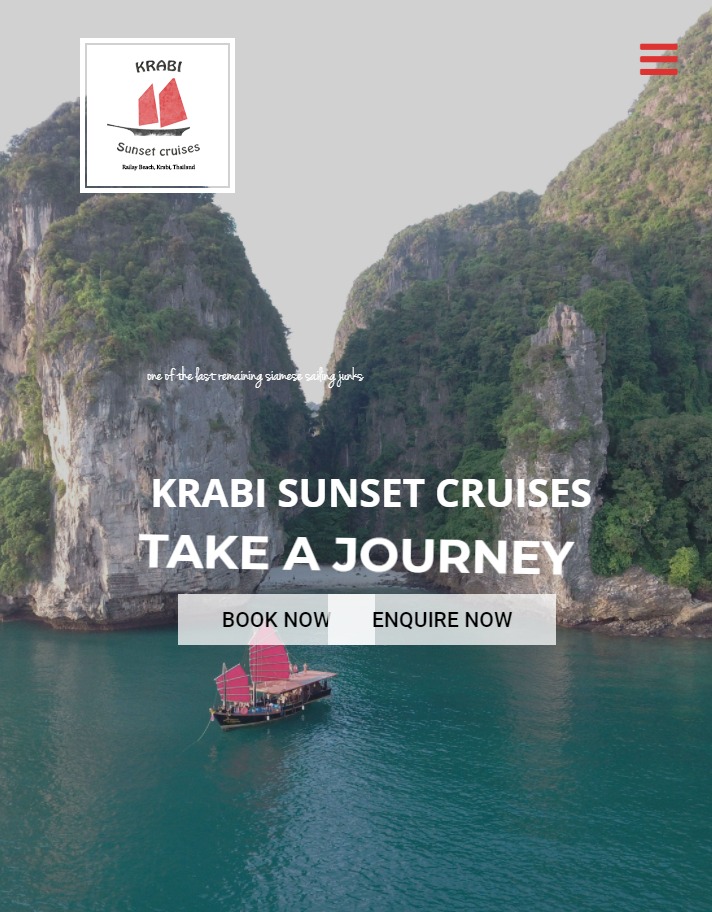 67% of web searches are done through a mobile device. Don't let this go by without capitalizing on it with a site designed specifically for smaller screens (according to Google's research).
Here are some tips to achieve this:
Ensure your website loads quickly (no more than three seconds).
Use bigger fonts that are easy to read.
Use images and copy sparingly, conveying only the information you need (no room for filler on a mobile screen!).
Ensure intuitive UI for great UX.
#10. Optimize for Voice Search
If you want to be found by more local customers, it's time for a change. The days of keyword stuffing are over and optimizing your site for voice search is a new way forward.
Voice search is becoming more prevalent as time goes on. If you want to keep up with the times, it's important for your local SEO strategy to account for how people speak on their devices instead of typing out a regular Google search. In voice searches, customers are using long-tail keywords rather than short ones like "pizza near me."
This means that when writing content optimized for audio queries in order to rank well locally you'll have an easier task if you naturally include traditional question starters such as who, what, where, or why – even though these questions may not be asked literally by everyone all of the time.
#11. Use Location Pages
With the popularity of location-specific searches growing, it's important to make sure you're ranking for these queries. So if your business has multiple locations, such as a bakery that sells cookies in both New York City and Los Angeles or an advertising agency with offices in Boston and San Francisco, take care when creating content so each page is unique.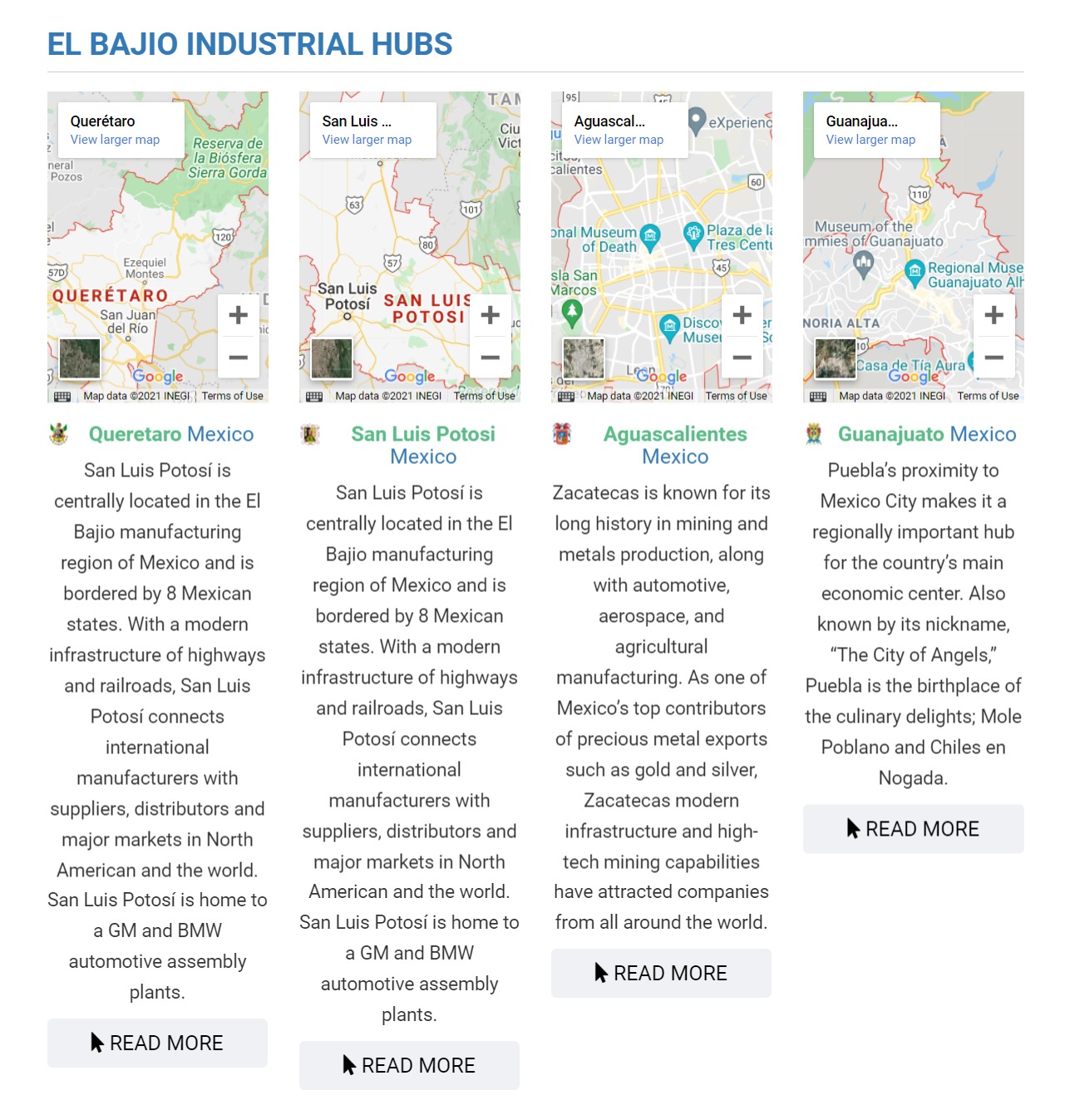 When you have multiple locations, it's important to remember that each one needs a unique landing page. To make your business more accessible and appealing on the web, use location-specific keywords in place of generic ones for search engine optimization purposes. That way no matter where they are looking for products or services nearby them!
#12. Create a Dedicated Webpage for Each Product/Service You Offer
Create a dedicated webpage for each product/service you offer. This way, your customers can find what they're looking for easily and quickly without digging through pages of information or scrolling endlessly down the page.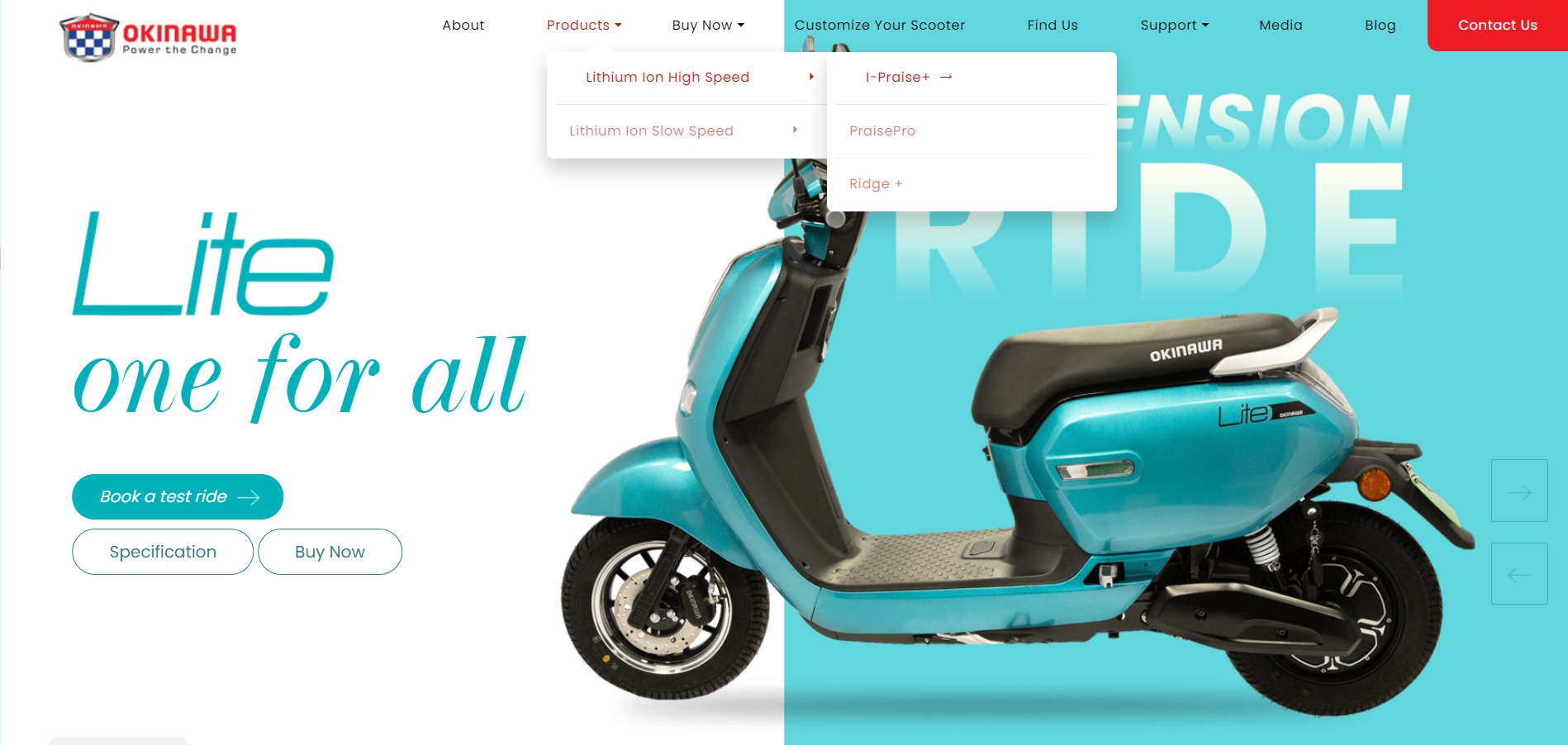 Lumping all of your products or services together on one big page may seem tempting, but resist the urge. Instead, dedicate individual pages to each product you offer and give them their own identity with eye-catching graphics that stand out from other listings on Google search engine results.
This will make it easier for customers to find what they're looking for while also building up a strong reputation as an authority figure in certain areas within the industry.
#13. Focus on Link Signals (Get High-Quality Backlinks)
Backlinks are important for local SEO ranking. According to Moz's 2018 Local Search Ranking Factors study, link signals were the first- and second-most influential factors in determining ranking results on Google Maps and localized organic rankings respectively.
A link signal is a backlink from an authoritative website pointing at your site that can be used as valid proof of relevance or popularity by search engines like Google.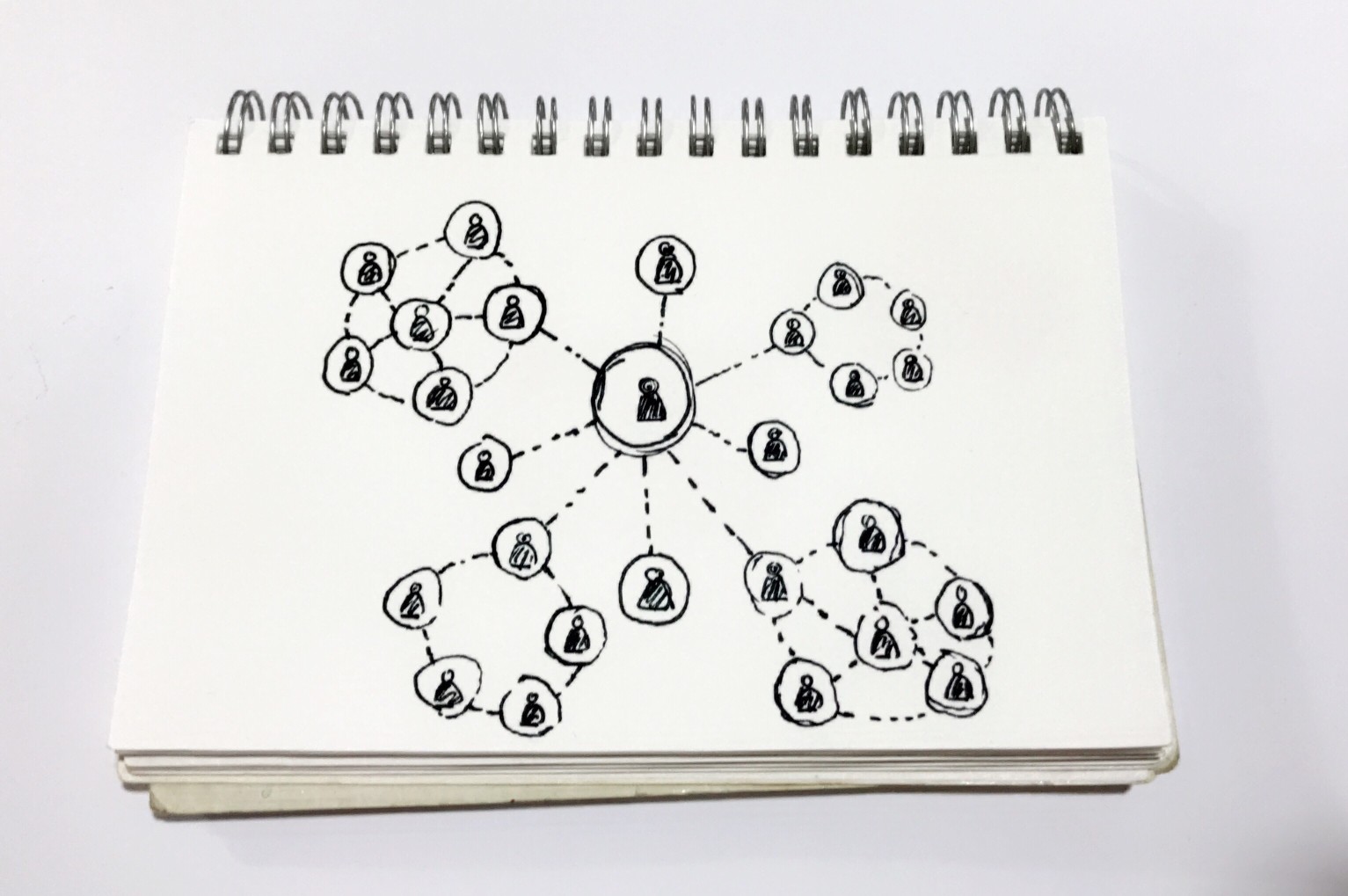 Link building is crucial if you want to rank higher with one glance but it's not enough just finding links—their quality matters too! Links also help to boost domain authority.
Here are some tips on getting high-quality backlinks:
Create high-quality content on your site so others want to link to your content
Guest blog on reputable sites with a high domain authority
Engage with local influencers on social media or by email to get them to link back to you
Benefits of local SEO
The reason all businesses need local SEO is that search engines have realized that many users are looking for specific services and products near them. According to Google, 46% of searches now have a 'local intent'. This means potential customers are searching for your services within your service area and if you boost your local SEO, your business will be the one they find and come to.
A successful local SEO campaign will help your business because:
Local SEO increases your website's rankings in the search results and in the local pack.
It receives the highest conversion levels of all local advertising channels.
It increases your online visibility, especially to neighbouring customers.
It increases organic traffic to your website and helps you earn more qualified leads.
It will help you outrank your local competitors.
It helps mobile users easily find your business, whether in search engines, through directories, or through social media channels.
It ensures your business.
Key Benefits of Local SEO For Your Business
Is it necessary to hire a local SEO company?
It can be frustrating to feel like you're managing an SEO firm and running a business at the same time. Constant updates in search engine algorithms require constant training for business owners who want their site on top of SERPs (search engine results pages). If your goal is always being found, it might not make sense to try doing both yourself when there are professionals that specialize in this field.
Why wait until your competition beats you to the punch? Get in front of them with an SEO campaign that will increase traffic locally for your company.
Why Choose VOCSO?
VOCSO is a professional SEO agency that analyzes all aspects of your business's online presence from website design, content, usability, and keywords as well as optimizes the website while maintaining ranking within major search engines like Google or Yahoo! Need help with your local SEO traffic, leads, and sales?
At VOCSO, our team would be happy to offer free digital strategy consulting services to anyone who wants more insight into their marketing strategy going forward!
Conclusion
If you're a small business owner looking to grow your customer base, you've come to the right place. This step-by-step guide about local SEO strategy 2021 will give you all the information that you need about how local SEO works and how it can help improve your rankings on Google Maps, Google search results, and other local directories.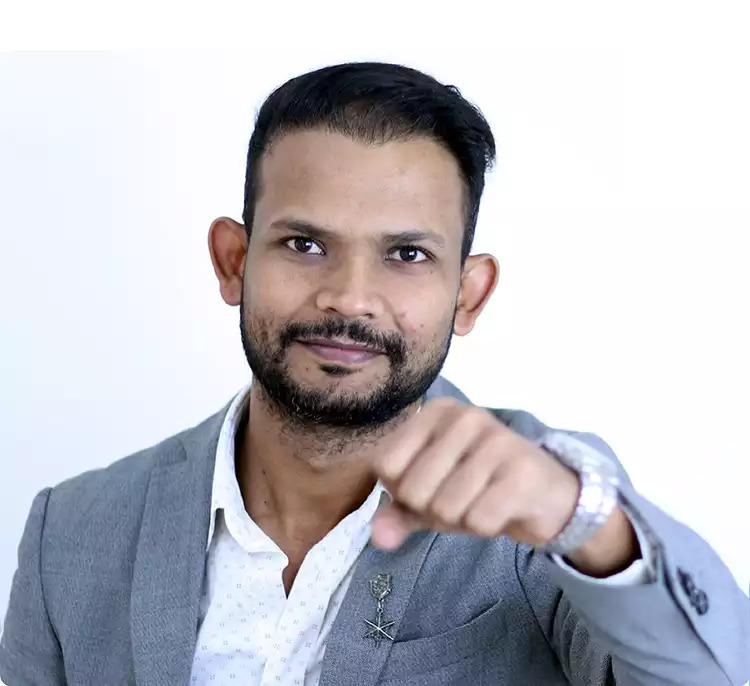 About Deepak Chauhan Hi, I am Deepak Chauhan, a Digital Marketing Strategist. I'm the CEO & Co-Founder of VOCSO Digital Agency, a creative web design, development, and marketing agency based in India & USA.