The ever-increasing popularity of eLearning as a medium for education has urged a lot of educational departments and schools to learn the minute differences between Content Management systems (CMS) and Learning Management systems (LMS). People generally get confused when they need to realize the actual functionalities of CMS and LMS.
This confusion arises since both are very much similar to each other. For example, both these video CMS and LMS platforms provide services such as the enrollment of learners, communicating with them, reviewing their tasks, and getting deeper insights into the learning materials. Both of these systems are being upgraded every day and they help to manage different aspects of LMS.

What is a Content Management System?
A Content Management System is an application aiding in managing content from one centralized source. It has basically been designed to run educational courses since the admin here is allowed to create a course website where documents can be uploaded in any format, be it Word or PowerPoint. Unnecessary use of HTML is discouraged.

Users are allowed to customize the page according to their own requirements. Some users, however, might have a restricted profile that disallows them to access everything other than the basic content. It is quite capable of managing different versions of a document and bringing everything to one single place. It also makes everything transparent by preventing certain version control issues.

What is a Learning Management System?
A Learning Management System (LMS) is a software application that is substantially much better than a CMS. An LMS design conveys and deals with all the adapting needs of an organization. Utilizing an LMS you can make courses accessible, oversee enrolments, check student qualifications, create notifications of class plans, record course completion, create tests, and inform the end of the course to student's supervisor and produce follow-up correspondence to the student.
It additionally gives a platform to oversee mixed learning which incorporates regular classroom learning and web-based learning. Dissimilar to CMS which is more like a version control-based management system LMS is even more of a training control-based framework.
An LMS can work as a vault of eLearning courses, keep note of the learning graph and maintain an archive of grades that the students get on finishing the examinations. Also, an LMS encourages administrators or mentors to plan reports, outline assignments, and send suggestions to students from one particular area.
When is an LMS ideal?
The implementation of an LMS brings with it a slew of benefits. For example, being able to train an organization's staff remotely is one major upside. One great way to tackle this goal is by using the LMS for both training and development needs. The ability to implement flexible course types means there are few limits on what you can offer your employees for training purposes. In addition, an LMS is great for cost savings.
When it comes to large corporations, there are some unique challenges. For example, employees who work remotely or cross-country might miss out on important training opportunities. With an LMS, you can reach all your employees with consistent training that is up-to-date and relevant. Plus, you've got the data at your fingertips – with a single report, you can see all the training that has taken place and how it has impacted employee retention and performance in one simple chart.
An LMS likely sounds like the best option by this point for the majority of businesses (yours included). Therefore, you are left wondering what CMS software is and whether it is worthwhile to investigate.
When is a CMS ideal?
When it comes to sharing training content, a CMS can be a great option for topics that only require passive learning. With a CMS, learners can simply read blog posts or watch videos, without having to interact with the content in any other way. This can be ideal for simple topics that don't need further explanation or testing.
Alternatively, if you're also offering on-site workshops for a more complex topic, a CMS can still be a helpful tool for providing learners with access to all the necessary materials in one place.
There are a lot of benefits to using a CMS for your training content. One of the biggest advantages is version control – this centralizes your changes, making it easy to track changes, and come back to previous versions if necessary.
It also makes it easier to manage permissions, so only certain users can access certain versions of the content.
How are CMSs and LMSs similar?
There are several key reasons why many trainers focus on the similarities between LMS and CMS systems. For one, both systems can be used to deliver online training content. This means that trainers can use the same tools and processes for both systems, making it easier to manage and deliver training.
Additionally, both systems allow multiple users and permissions, offer some level of reporting, and can easily scale across large, dispersed organizations. This makes it easier for trainers to manage training programs and deliver content to a wide range of learners.
But these parallels are only superficial. If you dig a little deeper, you'll discover that a CMS and an LMS have very different functions.
An LMS typically has features such as e-commerce integration, progress tracking, and certification management that are not found in a CMS. Additionally, an LMS is typically easier to use for creating and delivering online courses, while a CMS may require more technical expertise to set up and use.
Examples of content management systems
1. WordPress.org
There are many reasons why WordPress.org is the best CMS platform. For one, it's the most popular CMS software in the world. It powers around 43% of all websites on the internet, which is a pretty big number. Not to mention, it's free and open source.
That means anyone can use it and contribute to its development. Originally, WordPress was designed for blogging. However, it's now used by all sorts of websites and online stores. That's because it's extremely versatile and easy to use.
Plus, there's a huge community of WordPress users and developers who are always creating new themes, plugins, and add-ons.
One of the best things about WordPress is that it provides a lot of opportunities for growth. You can start as a beginner and learn new skills as you go along. More experienced developers can enjoy the freedom to play with code, eventually leaving people amazed with their creativity.
Note: You need to host your WordPress site yourself, With so many options available, it can be hard to choose the right WordPress hosting provider. Pay special attention to what you need the host to offer.
Pros
WordPress gives you the adaptability and independence to create any type of website (online store, auction site, membership site, etc).
It doesn't call for any technological know-how or coding expertise. It's quite simple to design stunning pages for your website with the WordPress block editor.
You are completely free to monetize your website however you see fit.
Cons
You'll be in charge of handling things like security and backups in addition to setting up your hosting and domain name.
When you're first starting out, WordPress can often feel a little intimidating because it provides so many options and flexibility. For this reason, many new users of WordPress use drag-and-drop page builder plugins.
Get a Fully loaded

professional

website
in 3 days.

Don't miss out on this limited time offer! Get upto 50% off on our website design packages now.

Check details
How can VOCSO with WordPress?
Have you been looking for a great WordPress development company? There are some out there, but what separates the great ones from the good ones is their ability to provide excellent service. That's right – it's not all about the quality of work. You have to work with a company that will be responsive and attentive to your needs, who will answer your questions and provide helpful advice. We are an established and global WordPress development company. We work with our clients to customize their projects to fit their needs and requirements, we've already been around for 10+ years and there is no one in the industry that can do what we can effortlessly
2. HubSpot CMS Hub
The HubSpot CMS Hub is a fully integrated content management system that is specifically designed for marketers and business owners. Built on top of the HubSpot CRM platform, CMS Hub encompasses all sorts of marketing automation, sales, service, and operations tools.
This makes it a solution for large enterprises as well as growing businesses looking for an all-in-one system to manage their website.
The CMS Hub is easy to use and provides a central location for all your website content, making it simple to keep track of and update your site. Plus, with the HubSpot CRM platform integrated into the CMS Hub, you'll have all the tools you need to manage your website and grow your business in one place.
Pros
If you have very little to no technical knowledge, you can still use the HubSpot CMS Hub, one of the best website builders. They make it simple to develop and optimize your site content with their drag-and-drop editor, integrated SEO tools, and contact attribution.
They include clever content capabilities that let you tailor your website page to certain users or bigger groups of people.
Developers may modify assets more quickly thanks to serverless functionalities, adaptable theme choices, and command-line tools.
Cons
There is a free trial available, but there is no free version.
E-commerce websites aren't as well suited to HubSpot CMS. The good news is that WooCommerce and WordPress can both be integrated with ease.
3. Joomla
When it comes to creating a website, the final decision often hinges on what CMS platform to use. There are tons of different options, but one of the most popular and accessible ones is Joomla.
It's feature-rich and has tons of templates and extensions available for you to use at no cost. However, Joomla isn't so friendly to newcomers, which means that if you're not into code you won't get as much out of it. It's also pretty difficult to install unless you have some technical knowledge.
So if you're looking for a CMS platform that is simple and doesn't unfold any surprises for beginners, then Joomla might not be for you.
Pros
You have a tonne of flexibility and choice with Joomla. If you're creating anything complex or custom, it's a good option.
Even if you don't intend to ever touch a line of code, you may still utilize Joomla because it is very helpful for developers. Content editing is simple.
Similar to WordPress, Joomla is open source, and if you run into problems, there is a tonne of community help accessible.
Cons
Joomla can be somewhat difficult, even among its supporters. You might need to work with a developer depending on what you want to accomplish with it.
Additional extension options aren't all that plentiful. If you're used to a content management system (CMS) like WordPress, which includes thousands of free themes and plugins that enhance the basic functionality, Joomla may disappoint you.
If you install a lot of various extensions and modules, there can be some compatibility problems.
4. WooCommerce
The most used eCommerce platform worldwide is WooCommerce. It is quite manageable and versatile.
Technically speaking, WooCommerce is not a platform for a CMS. You must have WordPress installed on your website in order to install WooCommerce because it operates as a plugin on WordPress.
However, if it were a CMS platform it would hold a 5.8% market share. The proportion of all websites in the world that use it is that.
Pros
WooCommerce is offered as free software, but in order to get started, you'll need hosting and a domain.
With so many WooCommerce themes available, customizing the appearance of your website is really simple.
You can expand the functionality of your website using one of the many extensions (also known as WooCommerce plugins) that are readily accessible.
Cons
WooCommerce offers a tonne of options, which can be confusing if you've never set up a website before.
Although WooCommerce technically works with any WordPress theme, for the best support, you might want to stick with themes designed for WooCommerce.
5. Drupal
Drupal is another popular open-source CMS platform. Unlike WordPress, which is geared more towards smaller websites and blogs, Drupal is designed for larger, more complex websites.
The Economist's website is powered by Drupal, as well as a number of university websites. For developers or those who can afford to hire a developer, Drupal is a good alternative.
It's especially beneficial if you want to create a fully customized website that can manage a lot of data.
Pros
Drupal makes adding content simple. There are many options and flexibility in the custom content kinds.
There are numerous different modules that you can include on your website (these work like WordPress plugins).
Support is offered through community support channels, much like other well-known systems like Joomla and WordPress.
Cons
It can be challenging to understand how to modify your site's design or add new features when using Drupal. It surely isn't as user-friendly for beginners as WordPress.
Themes that have been significantly customized by developers, which can be very expensive, are used on the majority of Drupal websites.
Choosing which type of content management system (CMS) to use for your website is an important decision. A plethora of CMS options are available for free and for purchase, so it can be difficult to decide which one would work best for you. When considering a CMS, many things should be taken into account. Such as: what is the purpose of the site? What does the site need to accomplish? How much time and effort do you have invested in the site already?
Examples of learning management systems
1. Mindflash
Launching new training programs for your company can be complicated and costly. Let Mindflash help you by providing a complete solution for initial training programs, global and blended training, or specific content needs.
The cloud-based e-learning platform provides a simple and easy-to-use solution that can be customized to your specifications – with Mindflash you can create custom courses, track employee progress, and measure results. It also scales as needed so it will grow with your business.
Pros
Mindflash is helpful for compliance training, virtual classrooms, onboarding, and employee training.
You can either import or generate new course content with its Perfect Content Conversion Features.
It may be utilized by businesses and is the answer for any industry.
Cons
The reviews state that the reporting tools need to be improved.
2. SkyPrep
Best For Small to large organizations looking for an easy solution to train employees, customers, and/or partners.
SkyPrep Pricing: $199 – $499 USD per month. It also offers a free trial of 14 days.
SkyPrep is a cloud-based Learning Management System (LMS) that has won awards and is commended by professionals in the field for its user-friendliness and first-rate customer service. With SkyPrep, you can easily deliver, monitor, and track your training.
SkyPrep's cloud-based technology makes it easy to access your training from anywhere, at any time. And with SkyPrep's first-rate customer service, you can be sure that you're always getting the best possible service.
The user-friendly platform provided by SkyPrep makes it simple and quick to build online learning materials. With a few clicks of the mouse, you can quickly create courses and reports to monitor learner performance. Make training more interesting and engaging for your team by incorporating game-based learning into the process.
Pros
able to produce courses and an infinite amount of training materials with real-time reporting.
provides the flexibility to adapt the course to the needs of the consumer and improves course dissemination.
Follow and evaluate student development and course performance.
enables those who work in learning and development to sell courses online.
Cons
Although SkyPrep contains a course authoring tool, it only has a few features.
No new videos can be substituted for existing ones in the resource center. You must upload the new video after deleting the old one.
3. MasterStudy WordPress LMS
With the help of the comprehensive WordPress plugin MasterStudy LMS, you can easily create courses with different types of lessons, tests, assignments, and Zoom meetings.
You will be able to advertise and sell your educational content directly on your website once the courses have been created.
Numerous features and resources are available to help you grow your e-learning company and give your students the greatest possible learning environment. To start a school or an entire education center, you can also add as many instructors as you like.
Pros
There are several quizzes available, including Single Choice, Multichoice, True or False, Item Match, Image Match, Image Choice, Keywords, and Fill the Gap.
It provides five different types of lessons: text, video, slides, live streams, and zoom conferences.
The certificate builder allows instructors to create beautiful, fully customized certificates to award to students after they complete the courses.
Cons
To access all features, you must purchase the plugin's pro version.
4. ProProfs LMS
ProProfs LMS is the world's easiest cloud LMS that you can use to deploy corporate training programs such as compliance, HR, and sexual harassment training. Lightweight, clean, and intuitive, the platform can help you get online employee training up and running in minutes.
It provides both pre and post-training support and people of all experience levels can use it. Its suite of software solutions for workplace training includes a quiz-making tool, surveys, collaboration tools, and advanced reporting.
ProProfs LMS is an excellent choice for businesses that want to streamline their training programs.
Pros
ProProfs LMS comes with a premium library of more than 100 ready-to-use courses and templates. Branding is easily applied to these resources.
You can manage learner groups, group admins, course assignments, and tracking all in one place with a centralized and secure virtual classroom.
The Q&A community promotes knowledge sharing and social learning among peers.
Cons
Only premium plans and above have access to all features.
5. iSpring Learn
If you're looking for a quick, simple, and affordable LMS that includes all the necessary features, Spring Learn is a great option. With Spring Learn, you can easily create training programs for a variety of purposes, including certification, onboarding, product training, sales training, and more.
Plus, with its rapid expansion, iSpring is quickly becoming a leading corporate training platform, giving you an extra edge over the competition.
With iSpring, you can easily deliver best practices and manage your training programs all in one place.
Pros
iSpring Learn provides a systematic learning path for each individual, as well as the flexibility to customize the path structure based on the needs of the learner.
It supports SCORM, has a wide range of supported formats, and has unlimited storage space.
The LMS can send email invitations, has a self-registration feature, and user data can be imported from CSV files or through the REST/SOAP API.
Cons
There is no marketplace for premade learning content in iSpring Learn.
It does not have a function for automatically analyzing content for keywords.
The LMS lacks eCommerce capabilities.
Benefits of CMS
A CMS can help you with several things such as:
Helps you to reduce paperwork
A content management system (CMS) can be extremely helpful in reducing paperwork and keeping all of your information in one location. Having only one set of data to work with makes it much easier to keep track of everything, and a CMS can help you to organize and manage your content more effectively.
In addition, a CMS can help you to automate some of your workflows, which can further reduce the amount of paperwork you have to deal with.
Integrate with your website
Creating a website is just the beginning. Properly managing and updating that site can be as time-consuming as building it in the first place. Managing your online content is easier with a CMS-a content management system to help manage your site.
Your CMS should seamlessly integrate with your site and provide an easy way for you to keep adding new content.
Assign Resources and Experts
The function of a CMS is not just limited to storing content but also to providing options to assign resources, classrooms, and experts to the courses so that all information is in one place.
Benefits of LMS
An LMS can help you with the following:
E-Learning: An LMS, or Learning Management System, enables e-learning by providing a platform for online courses. This means that courses can be taken by students in different geographical locations and time zones, and they can access the content whenever it is convenient for them.
Additionally, an LMS can keep students up to date with the course contents even if they are unable to attend the courses full-time.
This is because an LMS can provide access to course materials and updates even when students are not logged in to the system.
Track Progress of Students: An LMS allows you to track your students' progress through the courses. You can collect data on each of their performances and assess the effectiveness of your courses. This data can help you improve your courses and make sure that your students are learning effectively.
Additionally, an LMS can help you save time by automating grading and providing feedback to your students. With an LMS, you can quickly and easily see how your students are doing and make changes to your courses accordingly.
Reduces the Time and Cost of Training: An LMS can also help reduce the time and costs of learning and development by eliminating the need for students and experts to physically travel to the training location and spend hours consuming the content.
This is because an LMS can provide access to the same content and experts from any location with an internet connection. In addition, an LMS can also help to speed up the learning process by providing learners with the ability to access content and receive feedback at their own pace..
Key differences
So, now that we've defined each system, let's look at the differences between an LMS, CMS, and LCMS?
1. Content creation
The LMS's lack of content production capabilities is a significant difference between it and the other two systems. In order to create content for an LMS, you will likely need to use a separate authoring tool.
However, some LMSs are beginning to offer integrated authoring tools. Additionally, content production features are available in LCMSs and CMSs. These systems also support various sharing methods, such as links, embed codes, and SCORM exports.
2. SCORM exports
SCORM is a technical e-learning standard that is widely used in the industry. Many e-learning programs and courses are available as SCORM-compliant files.
The learning functionalities to manage these files, however, are only available in an LMS or an LCMS. Contrarily, a CMS cannot manage SCORM-compliant material.
An LMS or LCMS has the ability to track a learner's progress through a SCORM-compliant course and provide reports on their performance. A CMS, on the other hand, is not designed for tracking learner progress or providing performance reports. Therefore, if you are looking for a system to manage your SCORM-compliant courses, you will need to choose an LMS or LCMS.
3. Learning features
The CMS, unlike the LMS or the LCMS, does not focus on learning content, as you might have inferred from the fact that "learning" is not there in its name. The CMS becomes more of a broad content tool as a result. For instance, the majority of LMSs provide facilities for arranging webinars as well as capabilities to assist quizzes, mobile learning, gamification, and collaboration.
Additionally, LMSs are renowned for offering statistics reports that show how well your students are doing, including whether or not they have finished a course and whether they passed or failed.
LCMSs frequently provide even more thorough insight, enabling you to spot knowledge gaps in your learners and decide how to improve your content. As a result of lacking these e-learning characteristics, a CMS is unable to meet corporate learning requirements in the same manner that an LMS or LCMS can.
4. Collaborative editing
In most CMSs and LCMSs, multiple editors can work together on the same content. Therefore, it should come as no surprise that an LMS fails to perform this purpose since it lacks content development capabilities from the start.
An LMS is designed to provide learning content and track learner progress, not to develop or manage content. While some LMSs do have basic content creation tools, they are generally insufficient for anything beyond simple text and images.
For more complex content development, you will need to use a CMS or LCMS.
5. Importing legacy content
While a digital content management system (CMS) can be extremely helpful for keeping track of electronic documents, there may still be some legacy paper documents that need to be dealt with. In order to digitize these paper documents, many CMSs, and LCMSs offer unique import functions. However, this feature is more commonly found in Document Management Systems (DMS).
Despite the differences between a CMS, LCMS, and DMS, they all have one important characteristic in common: they are complex systems that often require additional training to master. When it comes to an organization's corporate learning solution, this means that the tools will likely be managed by a central figure or team, which could slow down the learning process.
Is an LMS or CMS best for you?
That is ultimately up to you to decide. Both options provide cost-effective methods of getting your content to the people who need to see it.
Perhaps the main purpose of your platform will be the deciding factor. A content management system (CMS) is ideal for a website, blog, portfolio, and other types of content.
However, if your platform's primary purpose is to provide e-learning and online training, the specialized functionality of an LMS is likely to be more beneficial in the long run, especially if the number of courses or learners is expected to grow over time.
How VOCSO can help you?
We're a custom web application development company that creates custom web applications that are tailored to the needs of your business. We take into account your budgets, timelines, and goals. We are able to develop a web application from scratch or improve on an existing application. Our team of experts can guide you through the process of creating a custom learning solution that meets your specific needs. We can help you choose the right platform, design an effective user interface, and integrate your content and data. We can also provide ongoing support and maintenance to keep your site running smoothly

FAQs: LMS or CMS
What is the main difference between a Learning Management System (LMS) and a Content Management System (CMS)?
Answer: The main difference between an LMS and a CMS lies in their primary focus and target audience. An LMS is specifically designed to manage and deliver online courses and training materials, making it ideal for educational institutions and businesses that offer eLearning programs. On the other hand, a CMS is primarily used for content creation and website management, catering to bloggers, content publishers, and businesses that require a platform to organize and publish various types of content.
Example: Let's say you are running an online university that offers courses to students worldwide. In this case, you would need an LMS to manage course enrollment, deliver online lectures, track student progress, and provide assessments. Conversely, if you are a blogger or a news website owner, you would require a CMS to create, publish, and manage articles, images, videos, and other types of content on your website.
Can an LMS be used as a CMS, or vice versa?
Answer: While there might be some overlapping functionalities, an LMS is typically not suitable for serving as a comprehensive CMS, and vice versa. An LMS is specifically designed to handle course management, student tracking, assessments, and other eLearning-specific features. While it may offer limited content creation capabilities, it lacks the extensive content management and website development tools found in a dedicated CMS.
Example: Suppose you decide to use an LMS for content management purposes. Although you can organize and deliver your course materials effectively, you may face limitations when it comes to website design, customization, and publishing non-course-related content. Similarly, if you attempt to use a CMS for managing online courses, you may encounter challenges in implementing features like student progress tracking, assessments, and grading systems.
What are some key features that make an LMS suitable for educational institutions or businesses?
Answer: LMS platforms come equipped with several features that cater specifically to the needs of educational institutions and businesses in the eLearning space. Some key features include:
Course management: LMS allows administrators to create, organize, and manage courses, including modules, lessons, and assessments.
Learner tracking: LMS enables tracking of student progress, completion rates, and performance statistics, providing insights for instructors and administrators.
Collaboration tools: LMS often offers discussion forums, chat functionalities, and group projects, facilitating interaction and collaboration among learners.
Assessment and grading: LMS provides tools for creating and conducting quizzes, tests, and assignments, along with automated grading and feedback mechanisms.
Certification and reporting: LMS platforms allow the generation of completion certificates, progress reports, and analytics to assess the effectiveness of courses and training programs.
Example: Let's say you run a corporate training program for your employees. An LMS would allow you to create courses, track employee progress, conduct assessments, and issue completion certificates. Additionally, you can use the collaboration tools to foster discussion and knowledge sharing among employees.
How does a CMS help with content creation and website development?
Answer: A CMS offers a range of features and tools that streamline content creation and website development processes. Key functionalities include:
Content creation and editing: CMS provides a user-friendly interface for creating and editing various types of content, such as articles, blog posts, images, and videos.
Template-based design: CMS platforms often include pre-designed templates and themes, allowing users to customize the appearance of their website without extensive coding knowledge.
Media management: CMS enables easy management and organization of media files, making it convenient to add, edit, and delete images, videos, and other media assets.
SEO optimization: CMS platforms often include built-in SEO tools, helping users optimize their website's content for search engines and improve organic rankings.
Conclusion
While both these applications have their own particular place and significance in an organization, the contrasts between the two are huge if we take into consideration their usefulness. From a learner's or a student's viewpoint a CMS is to a greater degree a passive application that they can use to just view reports.
Then again LMS encourages students with the capacity to see, tune in, and collaborate with the courseware. It provides students with alternatives to try illustrations, finish assignments, and give feedback or input on courses.
Most LMS even with a proper video sharing script empowers facility managers to transfer web-based training material made by various writing tools, as long as the content is agreeable with SCORM (Shareable Content Object Reference Model), which is the industry-standard file format.
An LMS encourages businesses to appoint and schedule training for their representatives, track their investment, and produce reports relating to employee training activity and results. In specific sectors where organizations are lawfully committed to giving consistency or safety to their workers, an LMS is a fundamental tool as it aids in keeping track of the company's compliance issues.
Content management systems then again create the structure in which the learning content is put away and shown on a website. A CMS oversees different types of content, in addition to distinctive file formats, pictures, sound recordings, and many more. CMS encourages distributors to choose which content can be shown in private or freely. A little portion of the basic content management system which is utilized to make a wide range of sites incorporates Drupal and WordPress.
To round up things CMS is basically a passive application that is mostly used to view documents. However, on the other hand, LMS is an application where learners are urged to communicate with the system. For example, a time-to-time quiz would enhance the capabilities of learning at a steady pace.
Easy-lms.com is a learning management portal using a brilliant video-sharing script to create quizzes, schedule exams, and initiate assignments. It is basically a user-friendly platform with multiple options.
WordPress, however, is the most used CMS be it video CMS or any other content. It provides numerous usable plug-ins. You can come up with sections dedicated to membership and subscription plans. You can even select one theme from the few thousand themes out there.
At the end of the day, one thing that every entrepreneur must take into account is that you need to have the determination, concentration, and ability to manage the delivery of content on both of these management systems. Both these CMS and LMS frameworks have similarities as well as distinguishable properties. Thus, it is best that you choose the most appropriate platform which will suffice your needs.
By now you might have a clear idea of what you need from a learning management system (LMS) or content management system (CMS). However, if you're not sure where to start, we're here to help.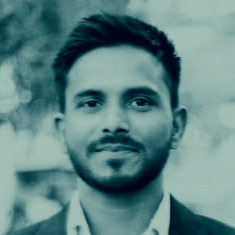 About Raj Kishore A digital marketing consultant at VOCSO. I've been working in digital marketing since 2010 and I am an expert at generating leads online via SEO, Paid Marketing, Social Media Marketing, Email Marketing, Site/Landing Page Testing and Optimization, and Display and Remarketing.