You've probably heard that WordPress is the most popular website building platform, but you're not sure if it's perfect for you. With the rise of content-based websites in the past few years, WordPress has become the most popular platform for building a website. It's an easy user interface, flexible styles, and tons of plugins, it's very easy to get started! But if you're looking to start your own website or blog from scratch, you might be wondering how much that will cost. 60.8% market share in the CMS market, 500+ sites are built each day by using WordPress, and 59,313 free plugins prove WordPress is the most popular website platform in the world, so it's no surprise that developers are shooting to build websites with it. The cost of a WordPress website may vary depending on factors as well as your needs, but it'll still be a fraction of what you might expect.
WordPress Pricing: Top 6 Factors That Determine Your WordPress Costs the Most
#1. Domain name
It's time to think about your domain name after you've chosen your WordPress plan. This is your website's primary address. Hubspot.com is an example.
You may buy a domain name from a variety of companies, including GoDaddy and Bluehost. With the Free plan, you'll have to pay for your domain name upfront, and with the other plans, you'll have to pay after one year.
The cost of a domain name can range from 99 cents to hundreds of dollars. You'll be relieved to learn that, according to GoDaddy, domain names typically cost between $2 and $20 each year.
The broad pricing range is due to differences in domain extension, buying location, and any add-ons you select. When you register with some hosting providers, you may be able to acquire a free domain name for a limited period, therefore it's worth it to get the domain name and hosting provider at the same time.
#2. Web hosting
Choosing the correct hosting provider is critical for a successful website because it can affect the site's general health, speed, and security. You'll need web hosting in addition to your domain name. Web hosting comes in two options: shared and dedicated.
You share a server with other businesses when you use shared web hosting. Because other organizations use the server, this solution is less expensive, but the server may not operate as well.
You have your own server for your business when you use a dedicated server. A personal server will cost extra, but you won't have to share it with other businesses.
The price will vary depending on the type of web hosting you choose and where your website is hosted.
#3. Themes
A theme will help you organize your content and present it in an aesthetically pleasing manner. Take your time to choose the finest option for your business and aims, since your branding should assist you in determining the appropriate theme for your site.
There are many free WordPress themes to pick from, but if none of them suits your needs, you may pay for professionally built themes.
The cost of a purchased theme can range from hundreds of dollars to thousands of dollars, depending on the level of customization. You should expect to spend somewhere between $50 and $200 upfront or on an annual basis based on the themes we selected.
#4. Plugins
WordPress plugins are little pieces of code that may be installed on your website. Some plugins (also known as extensions) are free, but premium options cost between $47 and $200. Charges might be either one-time or reoccurring. On WordPress.org, you may search through all 59,313 of them.
With all of these plugins installed, your website will be able to compete with even the most experienced WordPress users. You, on the other hand, just want to install the plugins that are required for your business. In general, fewer plugins equals a speedier website.
So get rid of the extraneous extensions and just use the ones that are absolutely necessary. You could also hire an in-house developer to clean up the plugin code to make it more compatible with your website's theme. Regardless of how you go about it, make certain you acquire the ones. you need
#5. Security
You'll need an SSL certificate, which is a basic security feature for websites. It aids with the security of the user's internet connections. Although you can sometimes pay a one-time fee for security, many security alternatives come with a monthly fee.
Security is one of the most crucial aspects of any website. When customers browse or shop on your site, you want them to feel protected. To encourage people to stay on your site, you'll need to add security to it.
A simple security package will cost around $50 per year, while more advanced security choices can cost hundreds of dollars every year.
How Much Does a WordPress Website Cost?
As the world's most popular content management system (CMS), WordPress is used by millions of websites worldwide. It is also the most preferred platform for designing websites because of its stability, flexibility, and ease of use.
The cost of a WordPress website can range from $100 to $115,000 in 2022. The cost of a WordPress website depends on whether your company creates it in-house or hires a freelancer or a web design agency to do it. If we talk about the maintenance cost of a WordPress website the ongoing maintenance costs can range from $100 to $15,000 per month. With such a high upfront cost, it is important that you strategize with the long-term goal in mind.
The price for website development and maintenance can vary depending on factors such as the number of pages, features, premium tools and plugins, domain and hosting fees, charges on content updates, and other elements that you want on your website. Using a free website cost calculator can also help you get an accurate estimate of the costs associated with your project.
WordPress Website Costs: Your Cheat Sheet
| Expense | Cost | Frequency |
| --- | --- | --- |
| Domain Name | $8 – $12 | Per month may be billed annually |
| Web Hosting | $10 – $500 | Per month, maybe billed annually |
| WordPress Themes | $0 – $200 | One-time, per the theme |
| WordPress plugins | $0 – $1000 | One-time or Ongoing, dependent on the plugin |
| Optional: Security | $50 – $500 | One-time or Ongoing, dependent on the program |
| Website maintenance | | |
| In-house | $0 – $2000 | Per month |
| Freelancer | $25– $100 | Per hour |
| Agency | $90– $1000 | Per month |
| WordPress website design | | |
| In-house | $0 – $1000 | One-time |
| Freelancer | $500 – $5000 | One-time |
| Agency | $3000 – $100,000 | One-time |
| WordPress subscription | | |
| Free | $0 | N/A |
| Premium | $8 | Per month billed annually |
| Business | $25 | Per month billed annually |
| Ecommerce | $45 | Per month billed annually |
| Enterprise | $1700 | Per month billed annually |
How Much Does WordPress Website Maintenance Cost?
The price of website maintenance is determined by several factors. This includes, on average:
Your monthly hosting package ($0 to $500)
Domain registration (for a.com domain, between $5 and $20 per year)
Platform fees range from $0 to $45 per month.
Security and technical updates ($0 to $500 per month)
Support and development for the web ($0 to $10,000 per month, depending on whether you outsource or hire a developer)
The majority of these parameters are influenced by the type of website you have. The costs of maintaining a small business website, for example, will be lower than those of a complex enterprise or e-commerce site. Let's look at each of these components in more detail.
WordPress Website Pricing by Business Type: Your Cheat Sheet
| Business Type | Average Upfront WordPress Cost | Average Ongoing WordPress Cost |
| --- | --- | --- |
| Small Business Website | $75 – $2500 / one-time | $300 – $700 / yr. |
| Ecommerce | $5000 – $55,000 / one-time | $1000 – $3000 / yr. |
| Mid-sized Business | $7500 – $35,000 / one-time | $2000 – $5000 / yr. |
| Enterprise Business | $10,000 – $115,000 / one-time | $5000 – $15,000 / yr. |
Is the Cost of WordPress Worth the Money?
WordPress is a popular content management system that allows users to create a website from scratch, or to modify an existing website. It has both positive and negative aspects. Let's look at them and decide whether it's worth using?
Pros
WordPress is a free platform that provides you with total control over your website. You own and manage all of the files and data on your website. You are not bound to a web hosting provider and are free to migrate your website wherever you wish.
It gives you access to a large number of extensions, add-ons, and plugins that you may use to customize your website. With so many professional programmes at your disposal, you can create anything you desire.
Because you are the one in charge of your website, you may keep it basic and add new features as needed. You may speed up your website and employ all of the useful SEO best practices to attract new visitors.
With thousands of website designs and themes to select from, it's really simple to personalize. Each one offers a variety of customization choices, allowing you to construct genuinely one-of-a-kind websites. Simply said, it simplifies the process of creating a website.
Because of its popularity, practically all prominent third-party solutions already have WordPress integrations. As a result, WordPress will operate with your email marketing software, lead generation software, SEO tools, CRM software, business phone services, and payment gateways.
Cons
WordPress is not without flaws. It has various drawbacks that you should consider while deciding on a platform.
Your website is under your control. This means you're also in charge of security, backups, and software updates. All of these chores can be automated, but unless you use one of these managed WordPress hosting firms, they will still demand your attention.
WordPress does not have a drag-and-drop website builder built in. Most newcomers will need some time to become acquainted with it and understand the fundamentals. You can, however, utilize one of the popular WordPress drag-and-drop page builder plugins.
To utilize WordPress, you don't need to know how to code. A rudimentary understanding of HTML and CSS, on the other hand, will make things a lot easier. As they use WordPress, most newcomers pick up these fundamental abilities.
Why Choose WordPress?
#1. Popular CMS
There are millions of websites on the internet, and WordPress is responsible for more than 30% of them. Every day, over 500 new WordPress blogs go live, and the numbers are only increasing.
With such a large user base, you can be confident that WordPress developers will continue to develop it in the near future. That means that by using our CMS, you'll always have access to upgrades that improve the security of your site and provide new features.
There's also a thriving development community within the WordPress ecosystem. On WordPress.org, for example, you can download over 55,000 plugins for free.
Similarly, there are dozens of themes to select from, giving you complete control over the look of your site. That doesn't even take into account paid plugins and themes, which are plentiful if you're willing to buy.
#2. Easy to use
WordPress, although being the most flexible and powerful platform, is relatively simple to use for newcomers.
It has a straightforward dashboard with many menu options provided on the sidebar. You can quickly make articles and pages, change the look of your website, add navigation menus, and more.
#3. WordPress is simple to operate
Absolute beginners can easily maintain their own websites without any technical difficulties thanks to WordPress.
First and foremost, there are updates. WordPress publishes core WordPress updates on a regular basis, which you may install with a single click. WordPress plugins and themes, which issue their own updates, are in the same boat.
There are several excellent WordPress backup plugins available (many of them are free). They let you set up automatic backups and save them to a cloud storage service like Google Drive or Dropbox.
Finally, there's the issue of safety. You can make your website even more secure by following some simple WordPress security best practices. As a beginner, you can find it intimidating at first. However, we can confidently tell you that you'll be able to navigate your way around in no time.
#4. Easy Maintenance
If you've never set up a website before, you may not realize that it requires some maintenance. You must remain on top of the following with WordPress in particular:
As new versions of the CMS are released, the CMS is updated.
When you have the choice, update your plugins and themes.
Take care of the comments on your website (if you choose to enable them)
Make certain that your website is adequately optimized and secure
Creating a backup of your website often
In practice, none of those responsibilities should take up too much of your time on your own. If you want to save time, though, a managed hosting service is an option.
Managed hosting plans derive their name from the fact that your provider will handle everything for you.
#5. Mobile-friendly
WordPress is one of the most popular content management systems on the web. It's used by millions of people to create websites and blogs. Because WordPress is mobile-friendly, you can easily create and manage your website from any device. Whether you're using a phone, tablet, or computer, you'll be able to access your website without any problems.
#6. Pre-installed themes and plugins
The platform comes with lots of pre-installed themes and plugins that you can use to customize your site's design and functionality. If you need more control over your site's design, there are thousands of free themes available for download on the Internet — many of them have been designed by professional web designers who have made their template designs available for free so that anyone can use them on their own websites.
#7. Highly customizable
The majority of WordPress users aren't web designers or programmers. In fact, the majority of users begin using WordPress with no prior understanding of website design.
WordPress is the ideal alternative for non-techies because there are thousands of free website templates (themes) to select from. For almost any type of website (whether it's a blog, a commercial website, or an online store), there is a perfect WordPress theme.
Because many WordPress themes come with their own options panel, you can change colours, upload your logo, modify the background, make gorgeous sliders, and completely customize it to your needs without writing any code.
For example, we frequently recommend Astra since it makes it simple for even beginners to construct a professional-looking website. It has more than 90 ready-to-use templates that may be simply customized for any sort of website.
Some WordPress plugins can change your website into an entirely new platform, in addition to adding extra capabilities.
#8. Secure
There is no CMS or website that is completely secure. Because new security risks emerge on a regular basis, it's critical to utilize a platform that prioritizes online security.
Making sure WordPress is always up to date is the single best thing you can do if you want to run a tight ship. This includes both the CMS and any other components you need (such as themes and plugins).
WordPress is always rolling out new updates and security patches, so staying up to date will keep you one step ahead of the competition. If you want to make your website even safer, consider utilizing a web host that prioritizes security.
There are a number of other steps you may take to increase security.
You can also take additional efforts to secure your site, such as requiring strong passwords and using Two-Factor Authentication (2FA). All of your efforts, though, could be for nought if you use a platform that isn't safe out of the box.
#9. Free & premium themes to choose
Because the WordPress code is open source, amateur and professional developers are always working to enhance it. You can choose from thousands of free and paid themes to make your site seem exactly how you want it to.
Consider your theme to be similar to the interior design of a physical store. Your theme will take care of your site's virtual color palette, signage, and layout details. You may search for themes that best suit your business by keyword, and switching to a new theme is usually rather simple, but there are certain steps you'll want to do first to ensure that your site continues to function properly after the move.
#10. SEO friendly
Search Engine Optimization (SEO) is the process of ensuring that your website receives the traffic it deserves from search engines such as Google, Bing, and others.
There are numerous things you can do to improve the SEO of your website. Depending on the platform you choose, though, optimizing your content for search engine results might be straightforward or difficult.
Many effective WordPress SEO plugins, such as Yoast SEO, All in One SEO Pack, The SEO Framework, and others, are available with WordPress
You don't have to utilize an SEO plugin, but we've found that they're quite useful for ensuring you're not missing anything.
What Are Some Alternatives to WordPress?
There are many free and premium websites and microsite builders that you can use as WordPress alternatives. Here are a few top listed: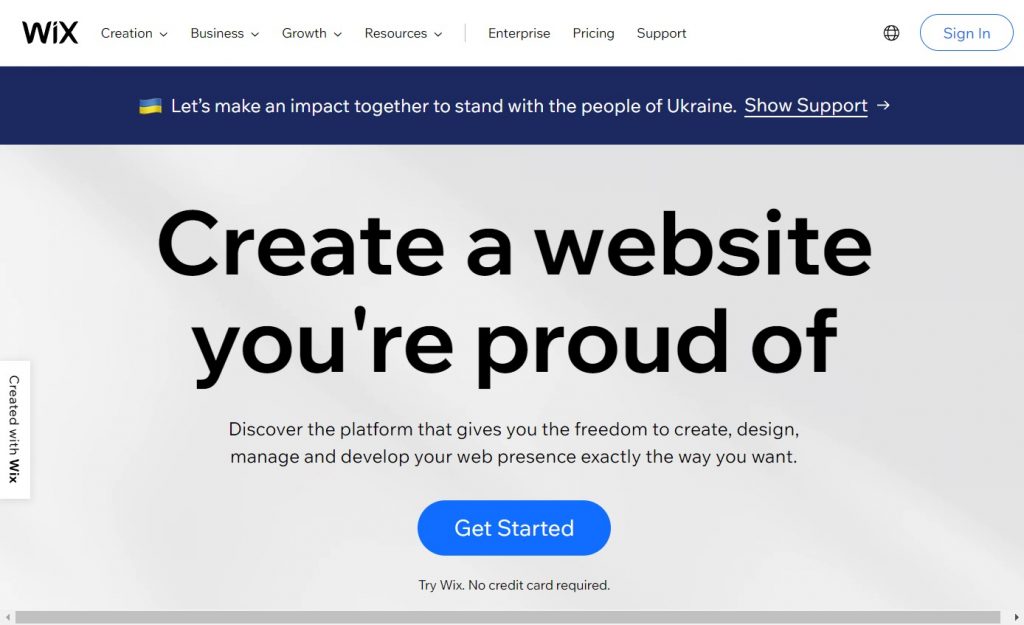 While WordPress has an incredible number of design options, we quickly realized that adapting these themes to meet our needs would need a lot of time-consuming labour and custom code. Building a Wix site is a unique experience.
With a click of the mouse, you may move the elements around and drop them exactly where you want them. All of the plans (including the free one!) have the same design possibilities. Wix is a fantastic choice for smaller websites with fewer than 50 separate pages, as a rule of thumb.
There are no issues with video backdrops or animations. This website builder is also SEO-friendly. Portfolio pages, in particular, look fantastic and, more importantly, are not difficult to put together. If you work in one of these businesses, they offer a number of business-focused apps (for example, for hotels and restaurants) that can make your life easier. Wix also provides dedicated support via email and live chat, which is very helpful for newbies.
Unfortunately, after you've chosen a template, you won't be able to change it, and you'll only have limited access to the source files. You also don't have as much control over your site's loading speed as you have with WordPress.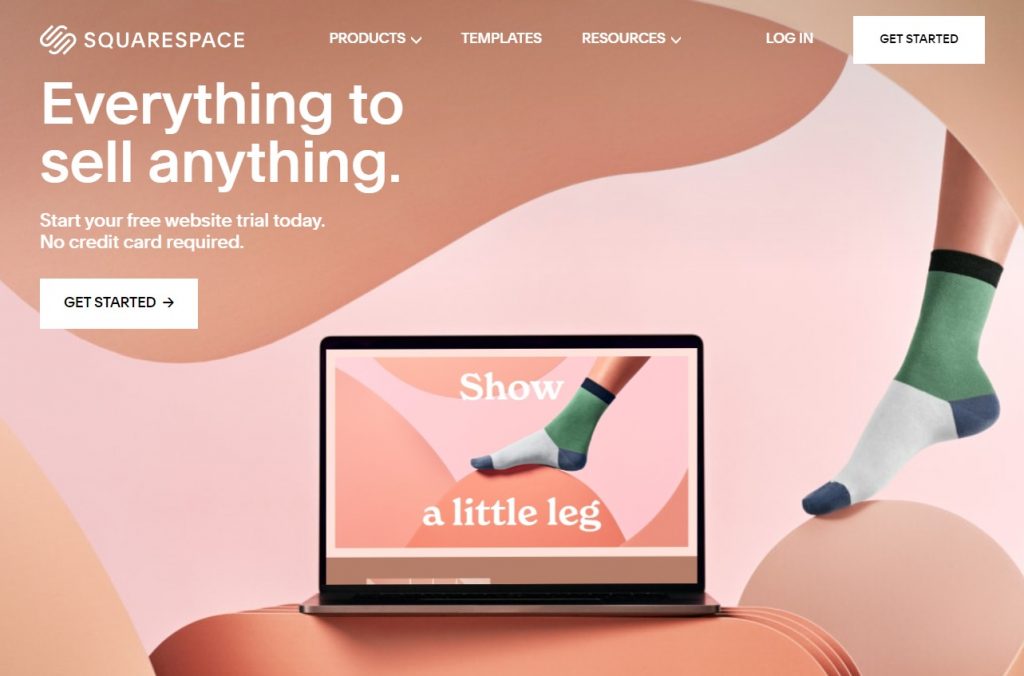 Squarespace is a popular website builder among creative people. The designs are both beautiful and responsive, meaning they adjust to the size of each visitor's screen automatically.
Squarespace allows you to import your WordPress blog, which is something we really like. In general, Squarespace's blog is the most powerful of the WordPress alternatives we've listed. It also comes with all of the SEO features you'll need straight away. Unlike WordPress, there is no need to install any plugins. However, due to its complicated interface, Squarespace is more difficult to use than Wix or Weebly, for example.
The restricted depth of navigation (just two levels) and the lack of tools for multilingual websites are disadvantages. The cheapest package is $14 per month, which is fairly reasonable when compared to other options.
Webflow should be on your radar if your concern with WordPress isn't that it's too hard, but that you feel too confined. The editor has a Photoshop-like interface and a plethora of features. For beginners, they are a little tricky to use (like myself).
Understanding the underlying code that Webflow's visual editor generates is quite beneficial. Their templates are fantastic, and if you get the hang of them, you can do some incredible things with them. Paid plans start at $12 per month and include two projects in addition to the free plan.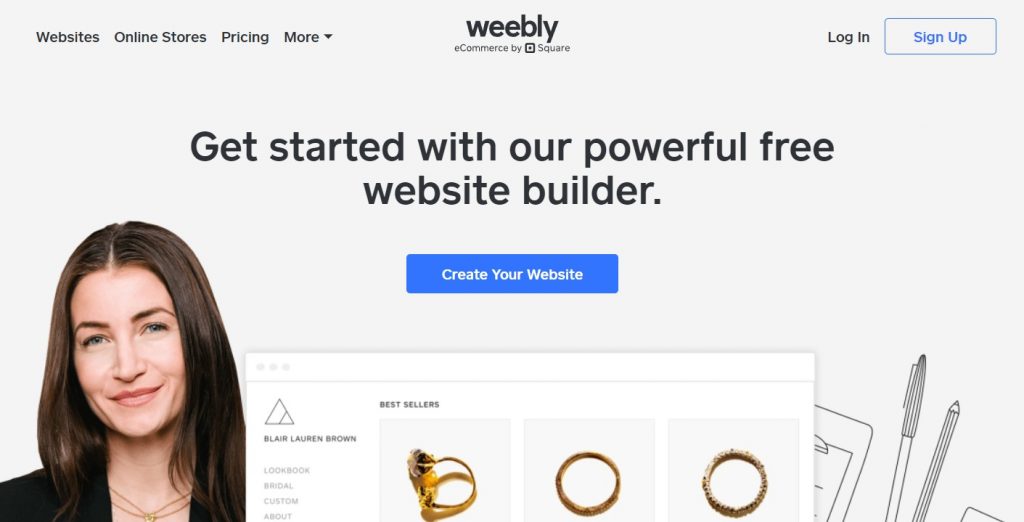 Weebly is a simple website builder that has been used to construct over 40 million websites. Weebly is a wonderful pick, especially if you're searching for something free. At the free plan, a small gray Weebly banner appears in the footer of your website. Individual domains are available starting with the Personal plan ($6 per month).
The blog feature is extremely versatile: you can construct a variety of layouts and use all of the available elements (for example, galleries, contact forms, video integration, and so on) while still having blogging capabilities (e.g. tags, categories, comments, etc). It also has a built-in movie and music player (Pro plan only). Weebly has a significant disadvantage in that its parent company, Square, does not appear to update it very often.
#5. Jimdo (AI-powered sites)
If you're looking for a site builder with a lot of help, Jimdo is an excellent option. Jimdo has been used to construct over 20 million websites, and there is a free basic plan available to try out. In addition to the web editor, the paid plans feature graphics, content, and a small online store.
You should be aware, however, that Jimdo does not offer as many features as other website builders.
If you're a WordPress user, you'll be dismayed to learn that Jimdo's designs are far less customizable, and the platform lacks even a blogging option. Jimdo is designed for beginners who want to get their website up and running as quickly as possible and aren't concerned with functionality or a specific aesthetic.
#6. Joomla! (complex but powerful)
If WordPress is too difficult for you, you may stop right here. The Joomla! CMS has a lot of useful capabilities built-in, the most essential of which is multilingual web page administration — but it's complex! While WordPress can feel like a beginner's website builder at times, Joomla! is far more complicated.
On the plus side, Joomla! is a far more secure platform than WordPress in general. Hackers prefer the largest platform, which is exactly what WordPress has become. Joomla! also includes built-in 2-factor authentication, making it far more difficult for unwanted visitors to gain access to your website.
#7. Webnode (multilingual websites)
In general, WordPress was created as a tool for publishing in a single language, while you can use plugins to add translations to your website. Webnode could be a wonderful WordPress alternative for you if you already know you'll be publishing in multiple languages.
Unfortunately, Webnode's blog cannot be compared to WordPress. It's fairly simple and lacks features like categories and tags. Facebook comments are the only way to see what others have said.
#8. Site123 (great free sites)
This website builder puts a lot of unique options into the mix. And many of them are completely free! You can construct a one-page website (which is popular for tiny sites) or a traditional multi-page website. You have complete access to their SEO tools, and assistance is available to assist you if you get stuck.
The premium edition of Site123 costs $10.80 per month and comes with an ads-free website and your own unique domain name (which is free for the 1st year). You can also create multilingual sites, integrate e-commerce, and send out mass mailings with the Advanced (and above) plans.
#9. Medium.com (easy to get started)
Every few years, there is generally a new platform that attracts a lot of attention. A good example is Medium. Through their editor, they provide a really smooth editing experience.
Many businesses have moved or created their blogs on Medium. Those who were fortunate enough to have their own subdomain name may still publish. However, that changed recently: now you must publish on the Medium.com domain, which is a bad choice if SEO is essential to you. You'll also be bombarded with obnoxious mobile pop-ups urging you to download the Medium app.
Imagine Medium going the way of Posterous back in the day (which was a similar service). You won't necessarily lose all of your material, but you will lose all of your SEO ranks. You should publish on your own domain name, preferably on your root domain (www.yoursite.com/blog) rather than a sub-domain, to get it properly (blog.yoursite.com). This has a lot of SEO benefits.
#10. Shopify (#1 rated eCommerce)
If you're looking for a simple WooCommerce replacement, look no further. Shopify is, in our opinion, the most user-friendly store builder for large projects. Furthermore, they provide clean, responsive designs that will ensure that your store looks great on any screen. They also have a sizable user, partner, and development community.
There are a lot of features in this e-commerce builder. You'll be able to create product versions, properly handle taxes and shipping, and even enhance Shopify's capabilities through its App Store.
Although it is a fantastic solution, it does have a few flaws. It's not as simple as it should be to work with multiple currencies. Shopify will impose a transaction fee (0.5 percent) unless you choose Shopify Payments as your default payment processor.
#11. BigCommerce (great for SEO)
BigCommerce is another solid option for creating medium to large web stores. Especially if you want to build multi-currency e-commerce businesses or if you require as many SEO capabilities as possible.
Another great feature is that BigCommerce will not charge you a transaction fee for each sale you make. They do, however, have a yearly sales target that, if exceeded, will force you to upgrade your plan.
However, if you decide to use BigCommerce, you should be aware that it has some drawbacks. It's impossible to easily create (non-Google-translated) multilingual web stores, even with third-party software or paid templates. Their designs may be a little more creative.
Build Your Customized Website with VOCSO Digital Agency Today
WordPress is a great platform because it allows you to manage your content independently and easily. With hosts, themes, and plugins available there's no limit to what you can create and do with the platform. And with the right developers behind the scenes, you can create whatever you want on your WordPress site. That's why we're here at VOCSO, providing the best WordPress website development solutions for businesses. We've been a leading name in WordPress development since 2009. Our main focus, not just with WP but with every project we take on, is always on the customer. You are in great hands when you choose us to develop your website.
Final Words
It's difficult to answer the question of how much a WordPress site should cost. Every person and every website has unique requirements.
Sometimes low cost, entry-level hosting will suffice. High-end managed WordPress hosting is sometimes the best solution. Free themes and plugins will sometimes be enough, while only the greatest paid themes or even a custom-designed design would suffice.
Although self-hosted WordPress is one of the easiest and most cost-effective methods to create a website, it's easy to get caught up in the word "free" and overlook all of the additional expenses that can add up to make your website a success.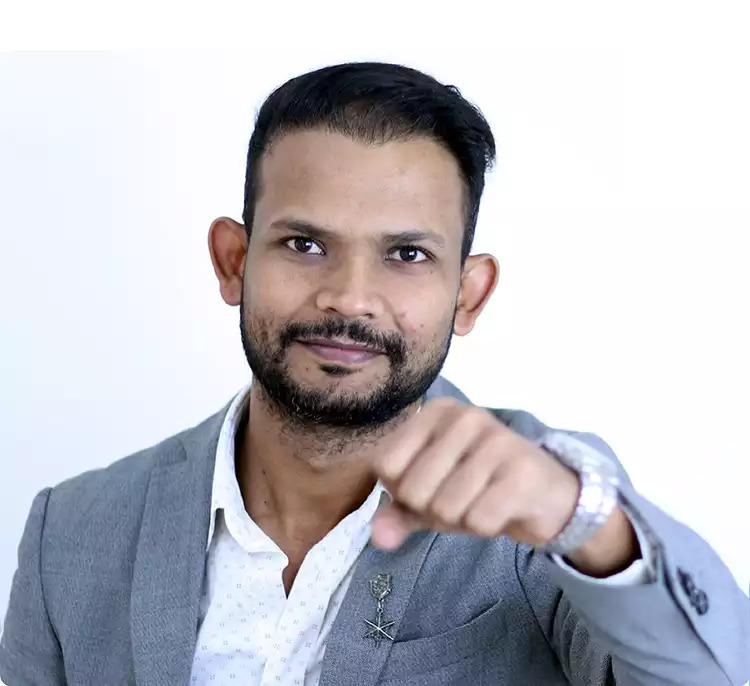 About Deepak Chauhan Hi, I am Deepak Chauhan, a Digital Marketing Strategist. I'm the CEO & Co-Founder of VOCSO Digital Agency, a creative web design, development, and marketing agency based in India & USA.