Elementor, Beaver Builder, Spectra, Divi, and Live Composer are among the best page builders for WordPress. With 90+ popular alternatives, choosing the best page builder for WordPress to try in 2023 can take time and effort.
So, when deciding on the best builder to pick, consider the features, SEO, fast speed for your WordPress website, web hosting services, price, design, etc. From easy customization to dynamic insertion, these page builders require no coding knowledge to access them.
To simplify your decision-making process, we've compiled the 10 best page builders for WordPress to try in 2023, including premium and free options. If you need help finding the best one for your site, visit Forrest Webber for detailed assistance.
Meanwhile, keep reading to learn more below.
5 Best Free Page Builders for WordPress 2023
Whether you're a newcomer or want to spend less, you'll find what you're looking for in these free page builders. Let's check them out!
1. Elementor: Perfect for a Quick Page Building Experience
Rated 5/5, Elementor is among the most downloaded page builders for WordPress. Not only does it make page building faster, but it also provides users with multilingual support. With over 5,000,000+ users, this page builder is free to access yet always delivers quality.
Elementor provides users with over 90 free widgets and 300+ pre-made templates. You can create your web pages without downloading any other plugins. It allows you to drag and drop blocks, widgets, icons, etc.
Furthermore, it provides users with many theme elements like a search bar, social icons, comments, sitemaps, etc.
Standout features
Comes with multilingual support. It supports RTL (right-to-left) and LTR (left-to-right) languages, making it easier to reach a vast audience.
Allows you to create maintenance mode pages to inform visitors about any ongoing or upcoming maintenance on your site.
Features motion effects, custom CSS, 24/7 support, WooCommerce widgets, etc.
Gives access to subscription/contact forms, login forms, and theme builders.
Provides users with premium support, pop-up builder, 100+ basic and pro widgets, and marketing tools.
PRICING
Essential Plan – $59 for one site per year
Expert Plan- $199 for 25 sites per year
Agency Plan – $399 for 1000 sites per year
WHAT WE LIKE
Elementor's free version gives you access to vital features to run perfect SEO-optimized pages. It's multilingual, making it easy to connect and interact with different kinds of people across the internet. This is one of the reasons you should consider Elementor for your WordPress page building.
2. Beaver Builder: Ideal for Online Portfolios, Landing Pages
Beaver Builder is a powerful plugin that users can install into their WP sites to access drag-and-drop page creation services.
This builder is available in free and pro versions. The free version provides its users with many vital features. For this reason, this page builder is now a popular plugin on WordPress, with over 300,000 users across the globe.
STANDOUT FEATURES
Besides its drag-and-drop attribute, Beaver Builder has a visual editor for a real-time preview of your pages.
It lets users switch between themes without affecting their content.
Beaver Builder provides users with numerous landing page template options.
The WPML Translation Plugin support international readers/visitors as they can switch from one language to another.
Beaver Builder provides users with the Beaver Themer add-on that allows them to set up and modify their site, including the headers, footers, search pages, HTTP 404 pages, etc.
Upgrading to the Agency plan provides you with a multisite network.
You can change and modify core templates via the white labeling attribute.
Allows you to save customized templates and apply them to as many sites as possible.
You can migrate themes via WP import/export command. You can share layouts as well.
WHAT WE LIKE
Beaver Builder allows users to start building their pages using its free version. Whether it's a landing page for online portfolios, web agencies, or small businesses, you'll make the most of this WordPress page builder. But for more advanced features, you can upgrade to premium.
3. Live Composer: Ideal for Developers with Little or No Coding Knowledge
With 40,000+ users, Live Composer is a free yet best page builder to try in 2023. It's a drag-and-drop, open-source page builder for WordPress. Live Composer provides you with a Front-end drag-and-drop interface. Thus, you don't need any coding skills or knowledge to customize your page.
The responsive design of the Editor makes it easier to see the changes you've made on your page. Furthermore, it comes with 40+ content modules that facilitate and quickens the development process of your page.
STANDOUT FEATURES
Live Composer lets its users customize their sites to suit their needs.
Its mobile-responsive design makes content elements appear appropriately on different mobiles.
Allows you to start the page created from scratch or use pre-made themes.
Thanks to its compatibility with Gutenberg. Live Composer is free to get, use, and explore.
The Extension Pack gives you access to advanced features like Google Maps Module, advanced animations, admin dashboard management, etc.
Comes with drag-and-drop content elements.
The visual Composer makes it easy to modify your pages according to your preference. Plus, the usage is unlimited!
WHAT WE LIKE
You don't need to pay any penny for the builder, but you can buy a complete Drag and Drop WooCommerce Editor. You can purchase premium extensions for content elements like Gallery Images, Animations, Video embedding, Google Maps, etc.
4. Themify Builder: Best for Custom Design and Styling
If you're looking for the best page builder for your fashion blogs, profile pages, professional education platforms, restaurants, etc., consider Themify Builder.
With a 4/5 rating, Themify Builder has over 10,000 users building and publishing pages with it. Users enjoy hassle-free customization thanks to its live preview and stress-free module duplication.
Themify Builder is a free WP page builder with a versatile and easy-to-use interface. Its drag-and-drop interface makes it easier for users to access built-in tools like the custom style and modifiable layout.
STANDOUT FEATURES
60+ pre-designed layout options: allows its users to design any pages they want for their needs.
It's compatible with all WordPress themes and has numerous integral third-party integrations like Mailchimp, Disqus, Yoast, and WooCommerce.
It comes with an Undo/Redo option to help restore, remove or redo a change on your page.
The Copy/Paste option allows users to duplicate rows and modules from one page to another.
You can create backups of your settings and layout using the Import/Export tool.
The Pro version comes with 25 add-ons wherein you get contact forms, map integrations, pricing table elements, WooCommerce support, etc.
WHAT WE LIKE
Themify Builder provides users with custom CSS. So, if you'd like to make customization easier and revert to a traditional design technique, consider Themify Builder. Besides, it's free, but you can purchase the add-ons to add more elements to your page.
5. Fusion Page Builder: Best Affordable and Straightforward Tool
This is one of the free best page builders for WordPress to try in 2023. With over 9,000 users, the Fusion page builder plugin comes with a multi-column layout, custom plugins, and a Fusion Base theme. Not only does it bring you its core functionality of it, but it also lets you customize the content section of your WP theme.
For this reason, you don't have to struggle with many interface features. It's unambiguous and accessible, and the page-building process is fast. But there are a few extensions you'll need to install based on your needs.
STANDOUT FEATURES
Fusion Page Builder allows users to add and create custom plugins without paying a cent or incurring hidden costs.
It can work with all WP themes. The free Fushion Base theme comes with limitless customization. Its blank canvas works precisely with the plugin.
Users can create component layout pieces they can repeat across different templates and pages.
It provides users with necessary items like text, gallery, sidebar, map, image, blog, and menu elements.
The assortment of customization options allows users to style each element.
Some customization options include font size, alignment, text color, padding, CSS classes, margin, etc.
It lets users split the content into two or more columns on the page layout.
WHAT WE LIKE
A fusion Page builder is free. You just need to download, install, and start building your page. Also, it's easy to use thanks to its unambiguous interface. So, if you're looking for the most affordable and straightforward tool, consider Fusion Page Builder.
5 Best Page Builders for WordPress 2023 – Premium
While you can start building your pages now with a free builder, there are always some limitations. However, you can opt for a premium page creator if you need more advanced features when building your pages.
1. WPBakery: Ideal for Mobile-Ready and Responsive Pages
From $56 to $299, WPBakery is one of the best premium page builders for WordPress to try in 2023. With over 70,000 downloads and a 4.5/5 rating, WPBakery is becoming the most popular for site owners thanks to its extraordinary features.
This drag-and-drop plugin is easy to use, customize, and manage. Apart from being easy to use, WPBakery comes with both Front-end and Back-end editing modes. Thus, you can edit and preview at once via the Front-end mode and perform more in-depth customization via the backend mode.
STANDOUT FEATURES
WPBakery provides you with 50+ built-in customizable widgets and 250+ add-ons to manage and control the layout of your site.
It's compatible with all kinds of WordPress themes.
This page builder comes with a customizable flip box with text and image, a notification box, and collapsible content panes. With these features, you can create a lively page with appealing animations and effects.
With 100+ pre-designed templates, building as many pages as possible is easy with WPBakery page builder.
Additionally, it supports third-party add-ons like Essential Grid, WooCommerce, contact forms, etc.
The in-built skin designer lets you add customizable elements to your preferred WP theme. You can add your site logo or brand identity as a watermark on your page.
WPBakery is developer-friendly, allowing users to extend and adjust the default settings of their site using a structured and well-built API.
To access WPBakery's advanced features, you can buy a Regular Plan. It lets you manage one site while providing access to free updates, premium support, and a template library. On the other hand, you can get the Extended Plan.
PRICING
Regular Plan: $56 for one site
Extended Plan: $299 for one SaaS application
WHAT WE LIKE
WPBakery allows you to create mobile-ready and responsive pages for your WordPress site. Consider getting this premium page builder if you want to start building WP pages like a pro.
2. Divi: Suitable for Beginners and Pro Developers
Rated 5/5, Divi is one of WordPress's most popular premium page builders to try in 2023 with 700,000+ users. It's notable for its custom CSS management, hover-state designing, and life plan.
With a Yearly Access Plan of $89, users can access Divi, Bloom, Extra, and Monarch. Risk-free guarantee, Divi provides users with hundreds of website packs, unlimited site usage, premium support, and product updates.
STANDOUT FEATURES
Despite being simple, Dive Builder is powerful, spontaneous, and beginner-friendly.
Allows you to customize the pages via the code editor. Thanks to its auto-complete, syntax highlighting, error reporting, and find/replace features. It helps make the process easier and fast.
With 800+ pre-made layouts and 100+ full-website packs, you can build as many sites as you want.
You can pick a layout from the categories, whether it's an online store or an events page. With the 40+ modules, you can add sections for galleries, blogs, CTAs, forms, and so on.
Divi Builder allows you to save and reuse custom designs on new pages.
Its inline text editor allows you to draft pages with a click-and-type command on the front end.
The hover-state design lets you create effects when you hover across a section.
It allows you to modify modules to become responsive elements.
PRICING
Yearly Access Plan: $89 per year
Lifetime Access Plan: $249 – one-time payment
WHAT WE LIKE
Divi Builder provides users with amazing features, color manager, bulk editing, Copy/Paste style, etc., to reduce editing time. It's ideal for agencies, website owners, and freelancers. If you want a more customized, drag-and-drop builder, you can consider Divi Builder.
3. Thrive Architect: Ideal for a Corporate Page Appearance
Thrive Architect is one of the best premium yet affordable page builders for WordPress. Rated 4.5/5, it has over 30,000 users and provides excellent page-building features to build corporate pages for your businesses.
This visual page builder allows you to see your progress on the go. In other words, it auto-previews your commands on the page you're building. Thrive Architect features pre-built conversion elements like lead generation forms, countdown timers, testimonials, newsletters, etc.
STANDOUT FEATURES
It helps you build a traffic-driving page using features like a blog post gallery, social media share buttons, horizontal opt-in forms, etc.
There are 4 layout options for creating a page: landing page, 100% blank, normal, and blank with Header/Footer. If you want to create a page with a corporate look on your site, you can use Thrive Architect to achieve that page appearance.
It's ideal for creating vital pages like About Us, Pricing, and Services.
With 270+ pre-built landing page templates, you can modify one or more to suit your business in a few minutes.
The conversion-centered blocks can help your business to grow. You'll find a few customizable Call-to-action buttons, content boxes, styled lists for marketing, customer testimonials, etc.
PRICING
Thrive Architect: $97 per year for 1 license
Optimize Bundle: $167 per year for 1 license
Thrive Suite: $299 per year for 5 licenses
WHAT WE LIKE
Thrive Architect is ideal for business-focused page building thanks to its conversion-focused elements, templates, and features. You can install it on about 25 websites and receive limitless support.
4. Brizy: Provides Two Hosting Options
Besides having 1,900,000+ downloads, Brizy comes with many standout features, including the two hosting choices. It allows users to choose a hosted or self-hosted page for their sites.
Rich styling elements, Dark and Light Mode, and a pop-up builder are some of the outstanding features of this premium page builder. From a $49 Personal Plan to a $399 Agency Lifetime plan, Brizy will work perfectly on your WordPress site.
STANDOUT FEATURES
It has real-time editing, drag-and-drop page-building features, and responsive control. This helps to make the page appearance on mobile appropriate.
The builder allows you to build pop-ups, customize blocks and widgets, and create as many pages as necessary using the pre-built layouts.
Whether it's a travel site, portfolio, or landing page, you can pick from the layout designs to make the page you want.
You can switch from Dark to Light mode during the page-building process.
Brizy allows you to insert contact forms or pricing tables to drive conversions and sales to your business.
You can build responsive and appealing elements using the pop-up creator. You can choose pop-up triggers and conditions for their display.
Brizy gives a video and image filter for a more attractive page building. You can directly change contrast, colors, brightness, and saturation on the builder.
PRICING
Yearly Pricing
Personal: $49/yr
Freelancer: $99/yr
Agency: $199/yr
Lifetime Pricing
Personal: $149
Freelancer: $299
Agency: $399
WHAT WE LIKE
The white-label solutions make it a great page-builder option for developers and design agencies. Despite being a premium builder, you can consider its free version for a budget-friendly experience. Nevertheless, the features are limited.
5. MotoPress Content Editor: Ideal for All Kinds of Page Building
MotoPress Content Editor works together with WordPress editor during page building. This helps to create a complete visual frontend customization experience. If you're creating pages for multiple sites, this premium page builder is compatible with all WordPress sites.
It comes with customizable blocks, elements, layouts, etc. With its pre-built themes and multilingual interface, you can customize your site setting to suit all your viewers, irrespective of the language.
Most importantly, you can create ideal pages and websites using this drag-and-drop page builder for WordPress.
STANDOUT FEATURES
With several styling options and content modules, you can customize posts, widgets, pages, and custom post types in a few minutes.
MotoPress Content Editor provides users with a user-friendly toolkit and requires little to no shortcode knowledge.
It provides access to an extended add-on for WooCommerce.
This premium page builder can allow you to access pricing tables, Google Maps Pro, White labeling solutions, countdown modules, image hotspots, video lightboxes, and video sliders.
PRICING
Personal: $39 for 1 website
Business: $69 for 5 websites
Developer $139 for unlimited websites
WHAT WE LIKE
MotoPress addons let you maximize the drag-and-drop editor, swiftly integrate it with different third-party services, and provide opportunities for full site editing. So, if you need a pocket-friendly page builder, consider MotoPress Content Editor.
What To Look for in a Page Builder
When picking the best page builders for WordPress in 2023, here are some factors to look for to get the best experience.
Usability: The interface of the page builder should be user-friendly and unambiguous. You don't want to get lost customizing your page and site.
Customizability: Ensure that the builder comes with numerous customization options like background, color, typography editing, etc. Choose a builder with customization freedom if you'd like an interactive and effect-styled page.
Templates and Widgets: The page builder should have numerous templates and widgets to help make the building process easier and faster. You can use templates and widgets to build pages like a pro, even if you don't have web dev skills.
Features: Depending on what you need on your page, make sure you can find important features on the page builder you're picking. You don't want your online store page to be lacking WooCommerce support, WPForms, or contact forms. Look out for the features of your preferred page builder before deciding which to use.
Conclusion
Now you've known about these affordable web hosting for WordPress websites, both free and premium, choose the one that will give you the features and elements you need on your page. If it's a news, events, landing page, or about us page, these page builders will serve you just right.
For free page builders with excellent features and customization options, you can go for Elementor, Fashion, Themify, Live Composer, or Beaver Builder.
But if you need more advanced features and customization freedom, you can check out these premium builders: WPBakery, Divi, Thrive, Architect, Brizy, and MotoPress Content Editor.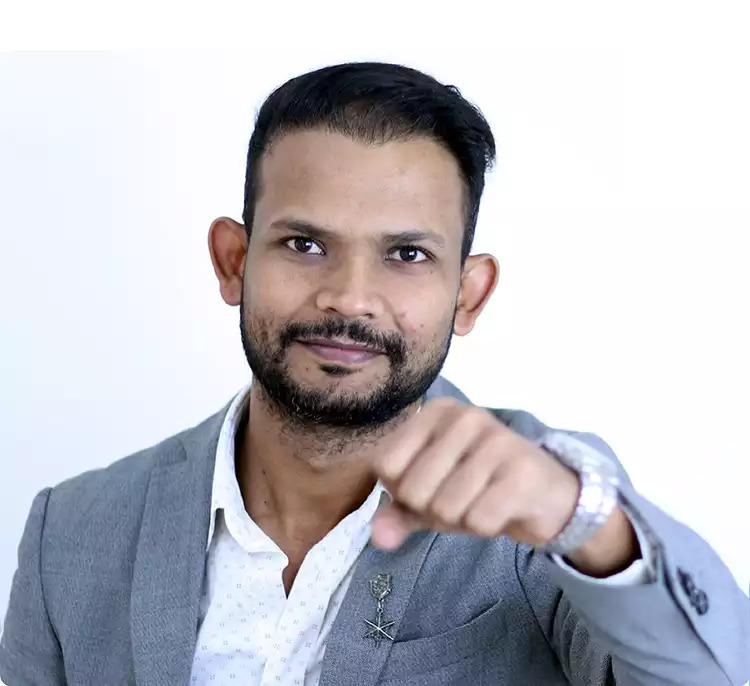 About Deepak Chauhan Hi, I am Deepak Chauhan, a Digital Marketing Strategist. I'm the CEO & Co-Founder of VOCSO Digital Agency, a creative web design, development, and marketing agency based in India & USA.