One of the most important aspects of your organization to do right is web security. If your website is your castle, hackers are today's invading armies, attempting to break your site's defenses in order to gain access to the treasure hidden within. It's up to you to keep them at bay because if you don't, they'll do a lot of harm.
WordPress is a popular CMS platform with more than 60% of the market share. According to experts 500+ websites are built each day using WordPress website builder. If you're using WordPress as your web development platform, it is important to take security into consideration.
But how can hackers get into your site, and how can you keep them out? To learn more about WordPress website security, see the sections below:

Why do hackers target your website's security?
Protecting your website from hacking attacks is a priority for any business and even more so for those who are running an online store. We should look at the "why" of website security before we look at the "how." What drives hackers to target your website? Knowing the answer might help you determine which portions of your site require the most protection.
The following is a list of the most common reasons for website security threats:
1. To obtain sensitive information
To get access to confidential information Hackers attempt to penetrate your website for several reasons. The first — and certainly most common — is to obtain sensitive information. That information is frequently tied to your business – company paperwork, sales records, and other intellectual property that hackers could exploit in the future to harm your firm.
Hackers may also be for user information. If you store data on your clients or customers on your site, particularly financial information, hackers can use it to steal money from those who have purchased from you.
2. To host malware
Another reason hackers may target your site is to utilize it as a virus distribution point. When hackers obtain access to your website, they can install viruses and use them as a launchpad for spreading those viruses over the Internet.
This action will undermine your reputation with Google, which will see the malware on your site and eliminate you from search ranks, in addition to making it harder to eradicate the viruses. All of your efforts in search engine optimization (SEO) will be for naught.
3. For fun
Finally, many hackers hack into websites for the sheer thrill of it. They enjoy breaking through firewalls and breaching all of your protections to gain the satisfaction that comes with taking control of your website.
Others take it a step further, hoping to make a name for themselves through their scams. When a hacker is apprehended, they often take to social media to boast about their exploits. Unfortunately, even if they are apprehended, the harm to your site has already been done.
What are some common website security threats?
Let's take a look at some common ways that hackers try to get past your security now that we've discussed why hackers attack your site and why it may be so dangerous. Three primary sorts of website security dangers to keep an eye on!
1. Viruses and malware
We've already discussed how malware can be propagated through your website by hackers. However, malware is another way for hackers to gain access to your website.
It frequently begins with something as basic as clicking a link. Hackers will find a means to get links in front of you, most commonly through emails. When you click on the links, a virus will be released that will quickly enter your site from your own computer.
Your entire site will go down at that point, leaving you stuck and susceptible to anything the hackers try – not to mention that your sales will suffer as a result!
2. Spam Links
Hackers may often try to persuade your site visitors to click on malicious links in addition to attempting to persuade you to do so. Leaving comments on your website is one of the most popular methods they'll do this.
Keep an eye on what your readers say if you have a blog where they may make comments. Hackers frequently use the channel to distribute links that mistakenly download malware onto consumers' PCs.
When Google notices those links originating from your website, it will quickly penalize you in search results, thus you should try to avoid having these comments on your site.
3. DDOS Attacks
Distributed denial-of-service (DDoS) assaults are the third most common sort of website security issue, and they've gained in popularity in recent years. When hackers crash your entire site by flooding it with fake traffic, this is known as a DDoS assault.
Hackers build massive armies of fake IP addresses and command them all to access your site at the same time. Your website will crash because it can't manage that many visitors. This will prohibit other people from visiting the site, which will affect your rankings and conversions.
Why is Website Security Important?
A hacked WordPress site can significantly harm your company's revenue and reputation. Hackers can steal user information, passwords, install harmful software, and even infect your users with malware. Worst case scenario, you may be forced to pay ransomware to hackers to recover access to your website.
More than 50 million website users have been warned that a website they're visiting may contain malware or steal information, according to Google. Furthermore, each week, Google blacklists approximately 20,000 websites for malware and approximately 50,000 websites for phishing.
If you're running a business website, you'll want to pay special attention to WordPress security. As it is the obligation of a real store owner to secure their building, it is also the responsibility of an online business owner to defend their website.
How to Secure Your WordPress Website from Hackers
Here are some tips on how to secure your WordPress website from hackers. You can start by changing your passwords, making sure you don't leave any personal information in posts or comments, installing a high-quality firewall and antivirus software, and taking advantage of the many security measures that have been built into WordPress over the years. Let's follow these steps to secure your WordPress site:
1. Keeping WordPress Updated
WordPress is an open-source program that is updated and maintained regularly. That's why keeping your WordPress sites updated is important to keep them secure. WordPress installs minor updates automatically by default. You must manually start the update for major releases. WordPress also reminds us about these updates under the "Updates" section.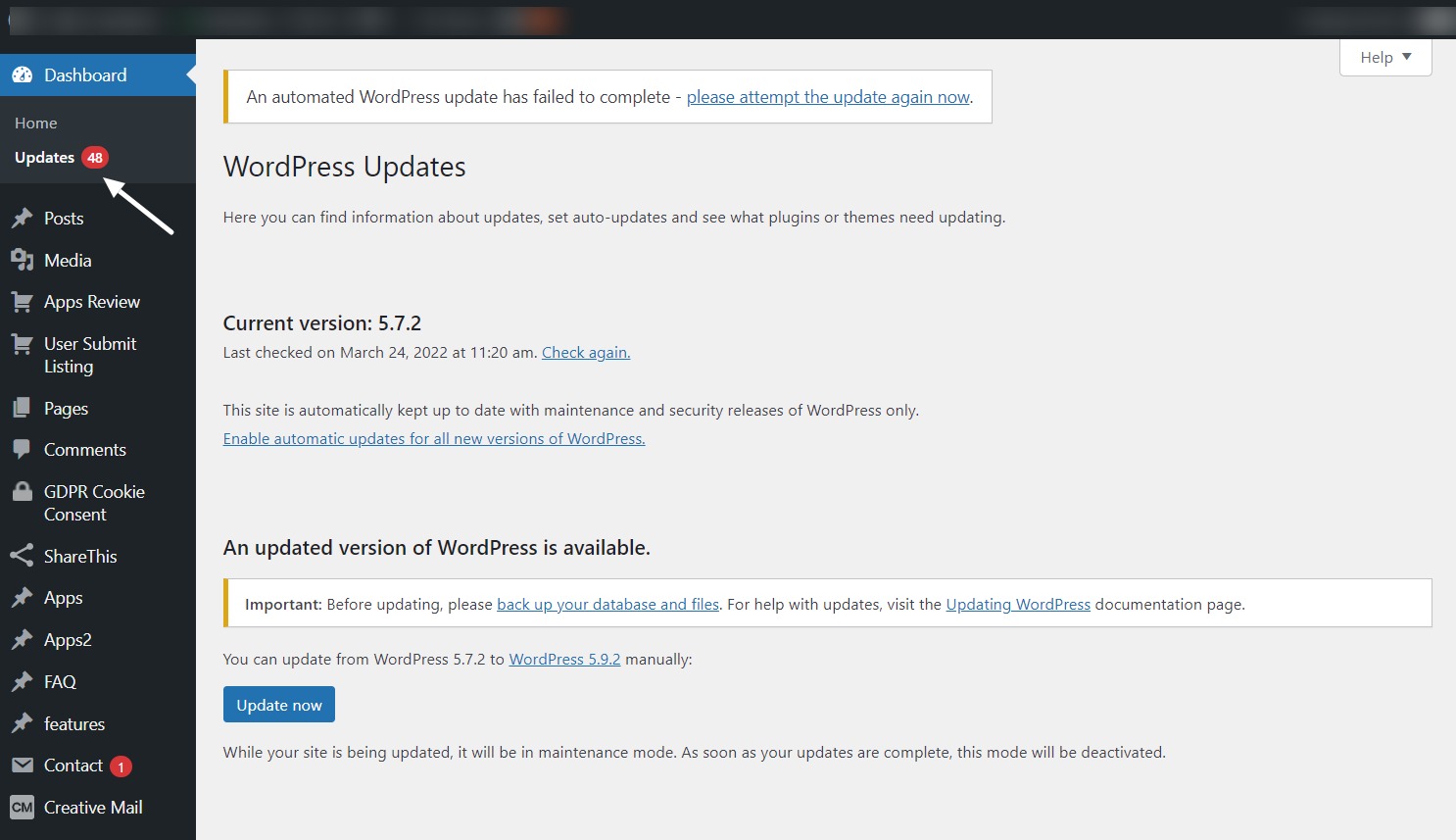 WordPress also comes with a library of thousands of plugins and themes that you can use to customize your site. Third-party developers maintain these plugins and themes, and they issue updates on a regular basis.
These WordPress upgrades are critical for your WordPress site's security and stability. Check to see if your WordPress core, plugins, and theme are all up to date.
2. Strong Passwords and User Permissions
Stolen passwords are used in the majority of WordPress hacking attempts. Use tougher passwords that are unique to your website to make this more difficult. Not only for the WordPress admin area, but also for FTP accounts, databases, WordPress hosting accounts, and custom email addresses that use the domain name of your website.
Because strong passwords are difficult to remember, many beginners avoid them. The good news is that you no longer have to memorize passwords. You can use a password manager to keep track of your passwords.
Another strategy to decrease the danger is to only provide your WordPress admin account to people who you absolutely need. Make sure you understand user roles and capabilities in WordPress before adding new user accounts and authors to your WordPress site if you have a large team or guest authors.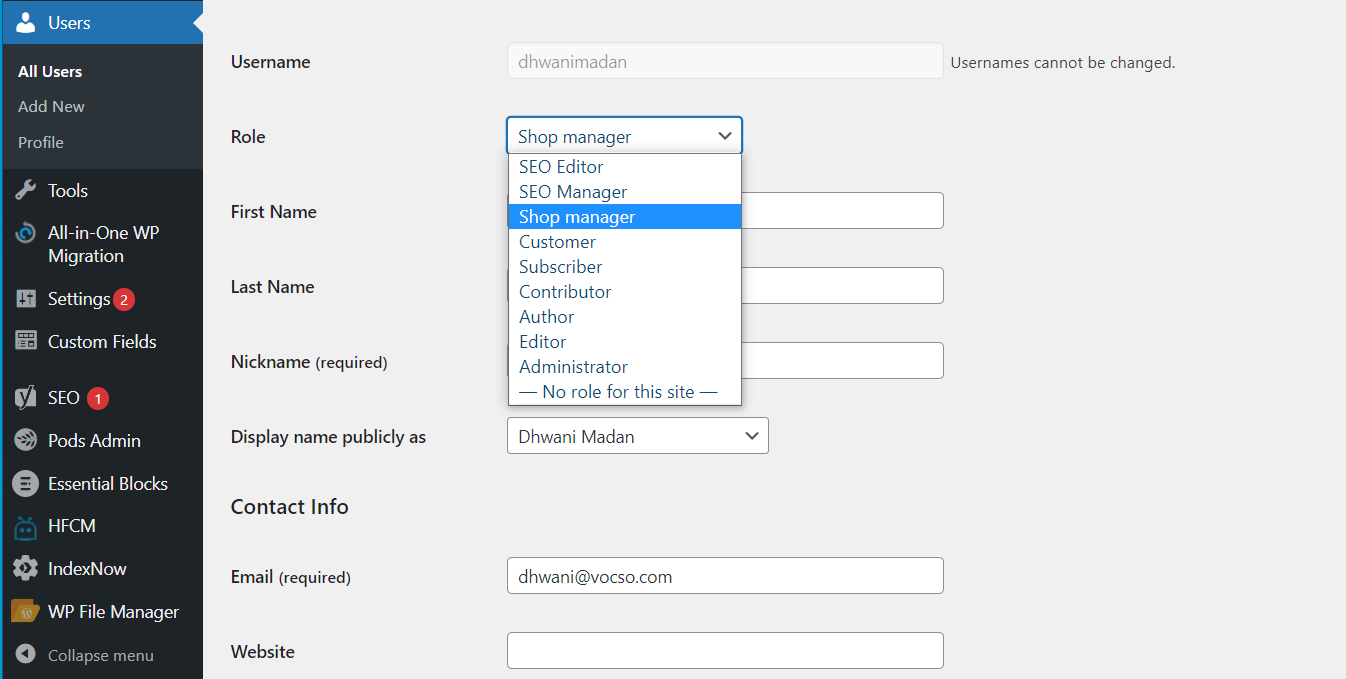 3. The Role of WordPress Hosting
Your WordPress hosting service is the most critical aspect of your WordPress site's security. A competent shared hosting company would go above and beyond to secure its servers from frequent threats.
Here's how a competent web hosting business protects your websites and data in the background.
They keep an eye on their network for any questionable behavior.
To prevent large-scale DDOS assaults, all good hosting firms have tools in place.
To prevent hackers from exploiting a known security weakness in an older version
they maintain their server software, PHP versions, and hardware up to date.
4. Install a WordPress Backup Solution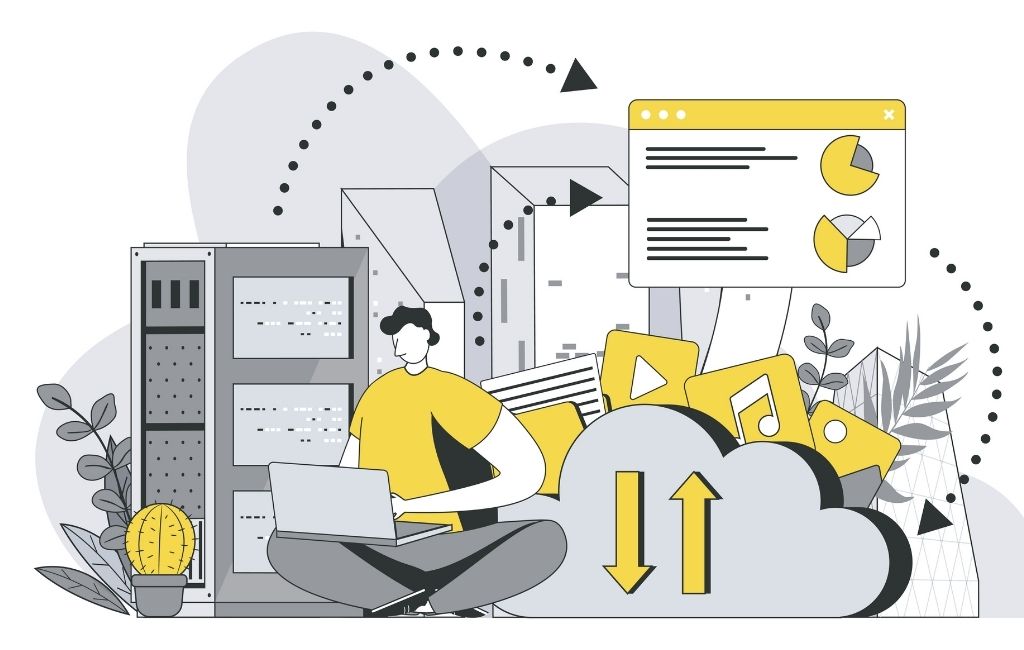 Backups are your first line of defense in the event of a WordPress assault. Remember that nothing is safe. If government websites can be hacked, you may be sure that yours can, too.
Backups enable you to swiftly recover your WordPress site if something goes wrong. You can utilize a variety of free and paid WordPress backup plugins. The most important thing to remember about backups is that full-site backups must be saved to a distant place on a regular basis (not your hosting account
We suggest storing it on a cloud provider like Amazon, Dropbox, or Google Drive. Depending on how often you update your website, once-a-day backups or real-time backups may be the best option.
Your WordPress website backup consists of the following:
WordPress Core installation
WordPress plugins
WordPress themes
Images and files
JavaScript, PHP, and other code files
Additional files and static web pages
5. Best WordPress Security Plugin
Following backups, the next step is to build up an auditing and monitoring system that records everything that occurs on your website.
File integrity monitoring, failed login attempts, virus detection, and so on are all elements of a security plugin. They are not add-ons or extras, but vital components of every WordPress website.
The sole purpose of security plugins is to make your website safe. It does this by warding off hackers, preventing attacks, detecting vulnerabilities, and mitigating them before they can become a problem. There are many security plugins you can choose from to secure your site.
See what can WordPress security plugins deliver:
Active security monitoring
Blacklist monitoring
Brute force attack protection
File scanning
Firewalls
Malware scanning
Notifications for when a security threat is detected
Post-hack actions
Security hardening
And much more…
6. Enable Web Application Firewall (WAF)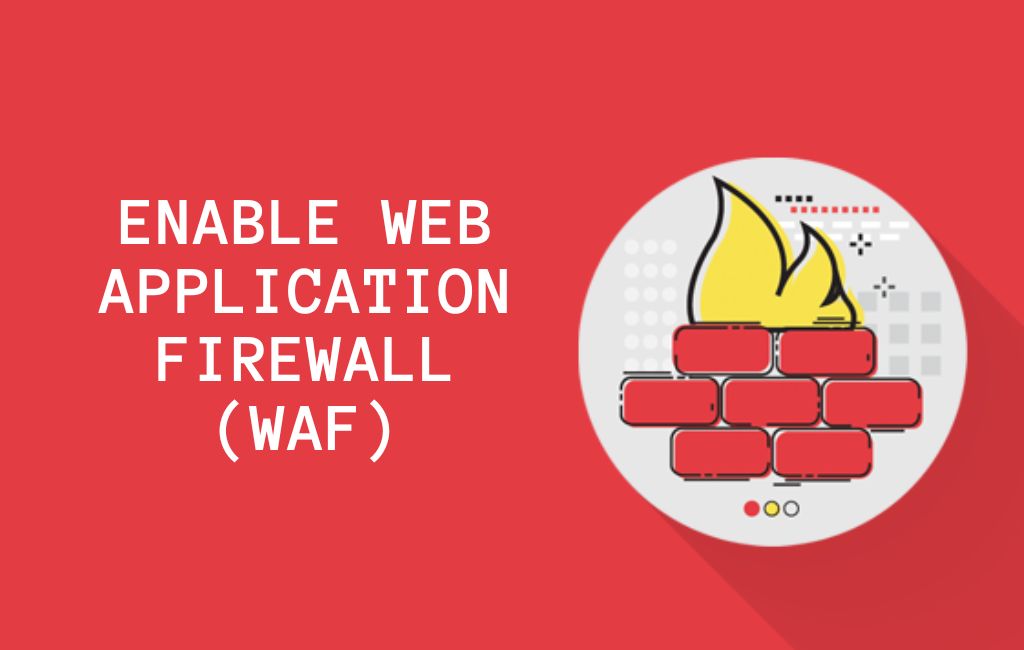 A firewall plugin for WordPress (also known as a web application firewall or WAF) works as a barrier between your website and all incoming traffic. These web application firewalls keep an eye on your website's traffic and stop a lot of typical security dangers from getting to your WordPress site.
These web application firewalls typically speed up and improve the performance of your website in addition to dramatically boosting WordPress security.
WordPress firewall plugins are divided into two categories.
Website Firewalls at the DNS Level — These firewalls filter your website traffic through cloud proxy servers. As a result, they can only deliver legitimate traffic to your web server.
Application Level Firewall — These firewall plugins inspect traffic once it reaches your server, but before most WordPress scripts are loaded. In terms of minimizing server load, this solution is not as effective as a DNS level firewall.
We propose employing a DNS level firewall because they are very good at distinguishing between legitimate website traffic and malicious queries.
They accomplish this by monitoring thousands of websites, comparing trends, searching for botnets and known malicious IP addresses, and limiting connections to URLs that your visitors would never seek.
Additionally, DNS-level website firewalls lessen the burden on your WordPress hosting server, ensuring that your website does not go down.
Here are a few top names of WordPress Firewall Plugins:
Sucuri
MaxCDN (StackPath)
Cloudflare
Wordfence Security
Jetpack
BulletProof Security
All in One WP Security
BBQ Firewall
Ninja Firewall
Astra
MalCare
Defender Security
WP Cerber
7. Move Your WordPress Site to SSL/HTTPS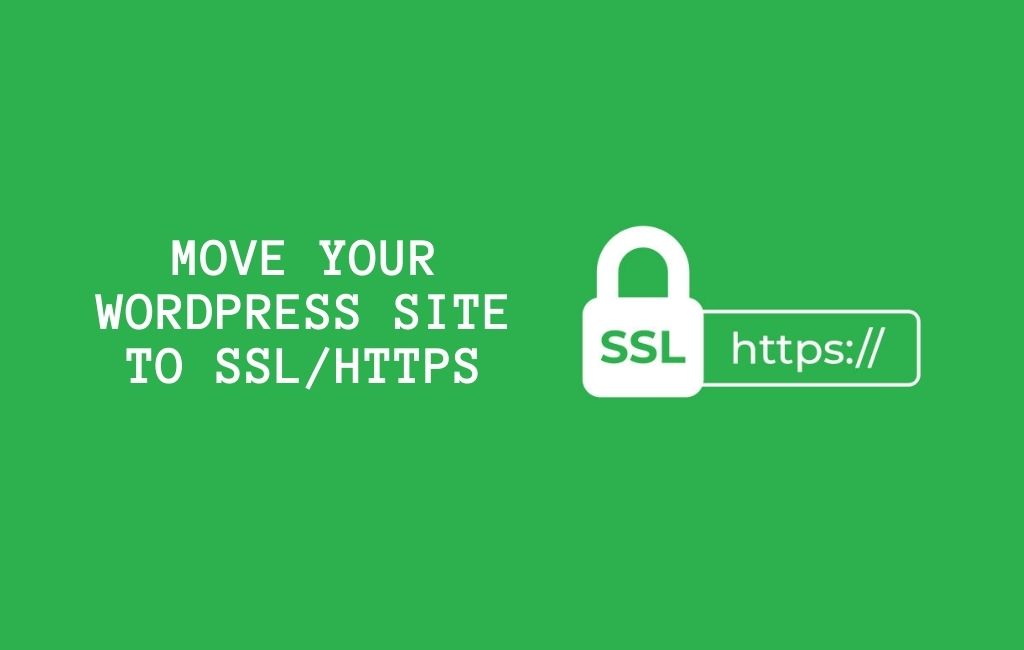 SSL (Secure Sockets Layer) is a data encryption technique that encrypts data transmission between your website and the user's browser. It is more difficult for someone to probe around and steal information using this encryption. Your website will use HTTPS instead of HTTP when you enable SSL, and a padlock icon will appear next to your website address in the browser.
Certificate authorities traditionally provided SSL certificates, which range in price from $5 to a whopping $1,000 per year, depending on the level of your site's security needs. Most website owners chose to continue utilizing the unsecured protocol due to the additional cost. To address this, Let's Encrypt, a non-profit group, decided to provide free SSL certificates to website owners. Google Chrome, Facebook, Mozilla, and a slew of other companies have backed their effort.
Starting to use SSL for all of your WordPress websites is now easier than ever. A free SSL certificate for your WordPress website is now available from several hosting companies.
8. Change the Default "admin" username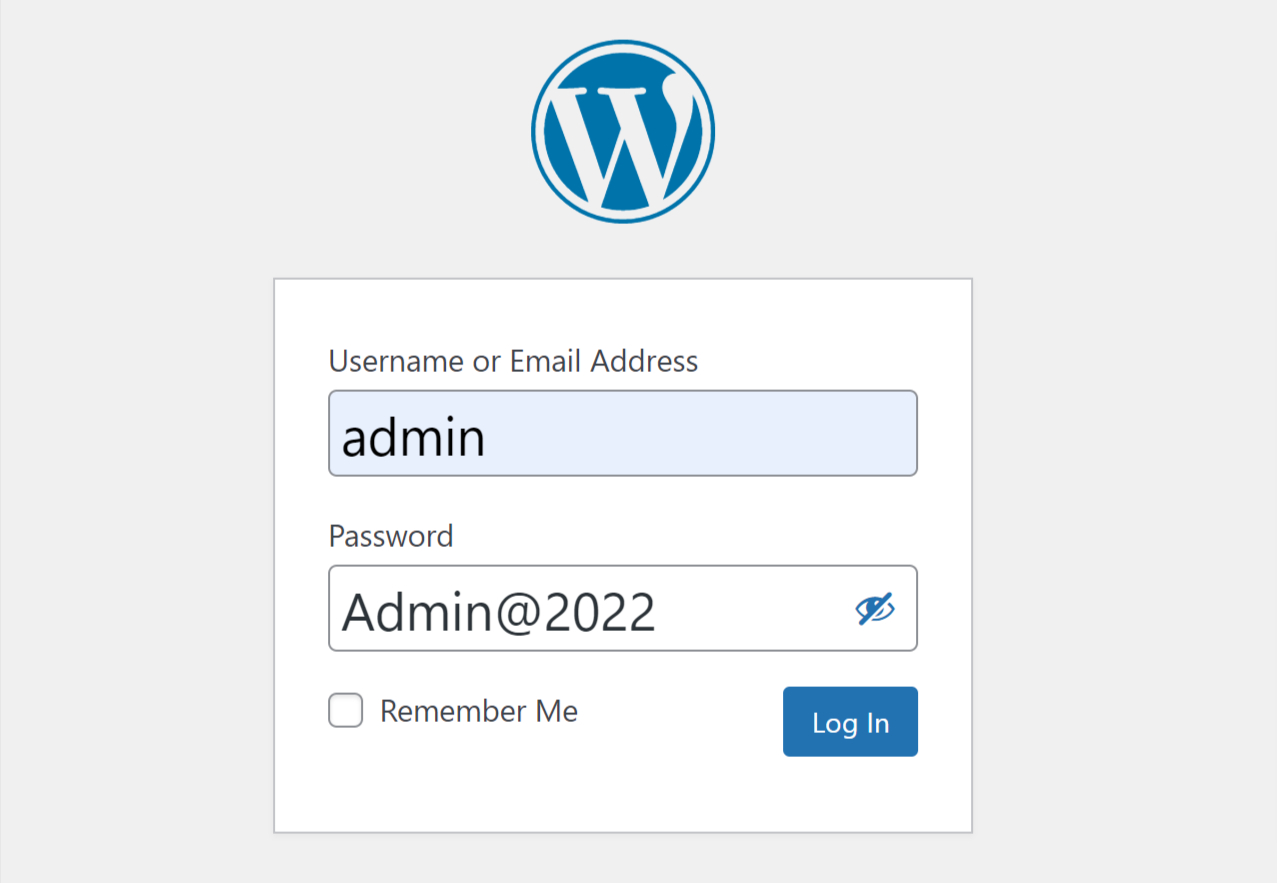 When you install WordPress, the default administrator username will be "admin". If you continue to use "admin" as your admin username, it is easy for a hacker to gain access to your site. Hackers perform brute force attacks on accounts where the default username is "admin" to try and retrieve passwords. When a hacker logs into an account with the default WordPress admin username, he will have full permission over your website.
The default WordPress admin login used to be "admin" back in the day. Because usernames account for 50% of all login credentials, brute-force attacks were made easier.
Thankfully, WordPress has subsequently corrected this and now asks you to provide a unique username when installing the software.
However, some 1-click WordPress installers continue to utilize "admin" as the default admin username. If you discover this, it's probably a good idea to change your web hosting provider.
Because WordPress doesn't enable you to alter your username by default, you'll have to use one of three techniques.
Remove the old admin username and create a new one.
Update username from phpMyAdmin
Use the Username Changer plugin
9. Disable File Editing
WordPress includes a code editor that allows you to edit theme and plugin files directly from the WordPress admin area. This functionality can be a security concern in the wrong hands, which is why we recommend turning it off.
Administrator users can access the core files if they have "file editing" enabled. This is a security risk because anyone could get in and they would have complete control of your data.
To reduce the risk of a security breach, disable access to your site's code and only turn it on when you need to edit files. To disable file editing in WordPress admin, follow these easy steps:
1. Log in to the One.com control panel.
2. Open File Manager under Files & Security.
3. Locate the file wp-config.php and check the box to select it.
4. Click Edit in the menu bar at the top of your screen.
5. Search wp-config for define('DISALLOW_FILE_EDIT', it is usually located towards the bottom.
6. If you've found it, check it's set to "true" (see below). If it's not there, you need to add it to the bottom of the file, like this:
define('DISALLOW_FILE_EDIT', true);
7. Click Save at the top of your screen.
Tip: If you want to temporarily allow file editing, you can simply replace "true" with "false". Change it back when you are done editing.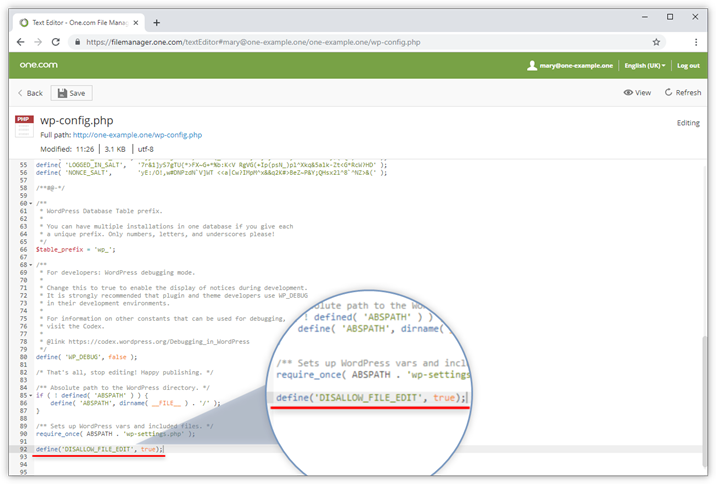 10. Limit Login Attempts
WordPress allows users to try to log in as many times as they like by default. Your WordPress site is now exposed to brute-force attacks. Hackers attempt to crack passwords by logging in with various combinations.
This can be readily remedied by restricting a user's number of failed login attempts. If you're utilizing the previously mentioned web application firewall, this is taken care of automatically.
However, if you don't have a firewall, you'll need to set one up.
You can limit login attempts in WordPress in two ways:
1). Limit login attempts using a plugin
2). Limit login attempts without a plugin
11. Two Factor Authorization
Users must log in using a two-step authentication procedure when using the two-factor authentication methodology. The first step is to enter your login and password, and the second is to authenticate using a different device or app.
You may enable it for your accounts on most popular websites, such as Google, Facebook, and Twitter. The same capability can be added to your WordPress site.
The requirement for two-factor authentication (2FA) has increased with recent cyberattacks. By enabling two-factor authentication in WordPress you can protect your website or blog from hackers and unauthorized access. You can enable two-factor authentication (2FA) in WordPress by following 2 different methods:
Method 1. Adding Two Factor Authentication in WordPress
This is a recommended method that is really easy for all users. It lets you make your account more secure by setting two-factor authentication.
First, you'll have to install and activate the WP 2FA – Two-factor Authentication plugin.
After activation, you need to visit the Users » Your Profile page and scroll down to the 'WP 2FA Settings section to complete the process.
Method 2. Adding Two Factor Authentication using Two Factor
To enable 2FA in WordPress via this method you need to install and activate the Two Factor plugin.
After activating the plugin, you need to visit the Users » Profile page and scroll down to the Two-Factor Options section and follow the instructions.
12. Change WordPress Database Prefix
Because every piece of information on your WordPress site is kept in the database, it's a hacker's preferred target. Automated SQL injection codes are used by spammers and hackers. Unfortunately, while installing WordPress, many individuals neglect to update the database prefix. By targeting the default prefix wp_, hackers can plan a mass attack more easily. The smartest strategy to safeguard your database is to change the database prefix, which is quite simple to perform on a new site. However, changing the WordPress database prefix effectively for your existing site without entirely messing it up requires a few steps.
13. Password Protect WordPress Admin and Login Page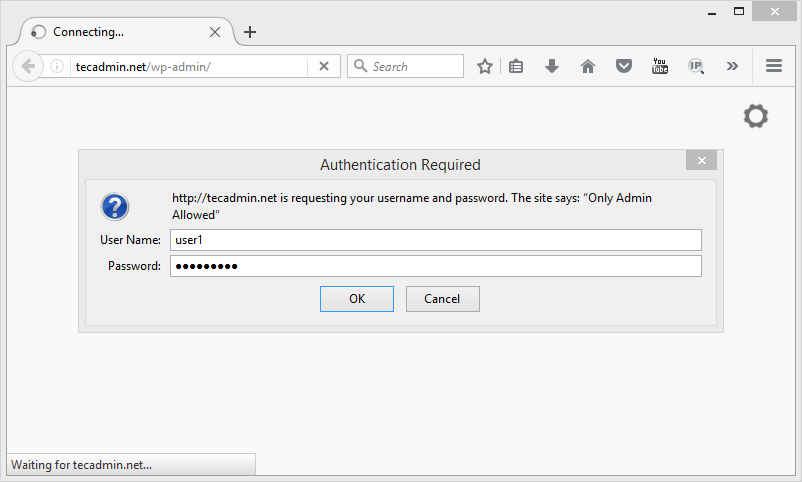 You may strengthen the security of your website's most significant access point by password locking your WordPress admin directory.
Your WordPress admin dashboard serves as the heart of your website. You may use it to create posts and pages, change your theme, install WordPress plugins, and more.
When hackers try to get access to your website, they frequently use the wp-admin panel. By employing a secure password and restricting login attempts, you can help safeguard your website from potential threats. Protecting your admin directory with a password is a clever method to add another layer of password security to your website.
Follow these easy steps to password protect your WordPress Admin
Step 1: Log in to cPanel and check the Files tab.
Step 2: Find the 'Directory Privacy' and click on it.
Step 3: Edit the wp-admin folder.
Step 4: Password protects the wp-admin.
Step 5: Set up user and password.
14. Disable Directory Indexing and Browsing
Hackers can utilize directory browsing to see if you have any files with known vulnerabilities, so they can exploit these files to obtain access.
Other individuals can use directory browsing to look at your files, copy photos, figure out your directory structure, and get other information. As a result, it is strongly advised that you disable directory indexing and browsing.
You must connect to your website via FTP or the file manager in cPanel. Locate the .htaccess file in the root directory of your website. After that, at the very end of the .htaccess file, add the following line:
Options All -Indexes
The modified code will look like this:
Remember to save and re-upload the .htaccess file to your site.
15. Disable XML-RPC in WordPress
Because it helps integrate your WordPress site with web and mobile apps, XML-RPC was enabled by default in WordPress 3.5.XML-RPC can significantly enhance brute-force assaults due to its strong nature.
For example, if a hacker wanted to try 500 different passwords on your website in the past, they would have to make 500 distinct login attempts, which the login lockout plugin would catch and block.
A hacker, on the other hand, can use the system with XML-RPC. Using the multi-call function, you can attempt tens of thousands of different passwords with as few as 20 or 50 requests. As a result, if you're not using XML-RPC, we recommend turning it off. You can disable XML-RPC by using a plugin or manually.
16. Automatically log out Idle Users in WordPress
Users who are logged in may occasionally stray away from their screens, posing a security risk. Someone can take control of their session, change their passwords, and modify their account.
This is why many banking and financial websites lock-off idle users automatically. Similar functionality can be implemented on your WordPress site as well.
The Inactive Logout plugin must be installed and activated. To configure plugin settings, click to Settings » Inactive Logout after activation.
Set the timer and a logout message and you're done. Don't forget to save your changes by clicking the Save Changes button.
17. Add Security Questions to WordPress Login Screen
Unauthorized access to the WordPress admin area can be prevented in a variety of ways. It's more difficult to strike a balance between security and user experience if you run a multi-user or WordPress membership site.

Including security questions on your login screen may be beneficial. Your users will be asked to answer one or more questions that other users should not know the answers to before they can log in to your WordPress website. Two-factor authentication, or 2FA, is an alternative. This alternative is safer, but it takes a little longer to set up.
18. Scanning WordPress for Malware and Vulnerabilities
If you have got a WordPress security plugin installed, it will scan for malware and evidence of security breaches regularly.
If you see a significant decline in website traffic or search rankings, you should manually run a scan. You can use one of these malware and security scanners or your WordPress security plugin.
It's simple to use these online scans; simply enter your website URLs, and their crawlers will search your site for known malware and harmful code.
Remember that the majority of WordPress security scanners can only scan your website. They won't be able to get rid of the infection or clean up a hacked WordPress site.
Here are the top names of WordPress security scanners for detecting malware and hacks:
1. Sucuri SiteCheck
2. IsItWP Security Scanner
3. Google Safe Browsing
4. WPSec
5. ScanWP
6. WordPress Security Scan
7. WPrecon
8. Quttera
9. Web Inspector
10. WordPress Vulnerability Scanner
11. UpGuard Cloud Scanner
12. URLquery URL Scanner
13. VirusTotal
14. Norton Safe Web
19. Fixing a Hacked WordPress Site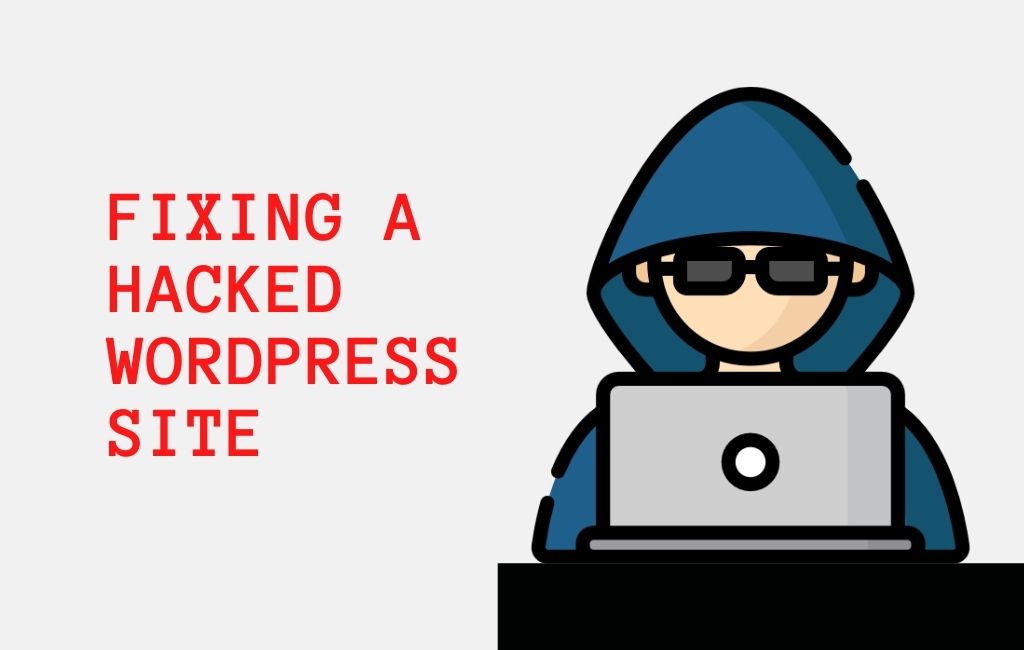 Many WordPress users are unaware of the necessity of backups and website security until it is too late.
Cleaning up a WordPress site can be time-consuming and challenging. Our first piece of advice is to delegate the task to an expert.
Backdoors are installed by hackers on hijacked sites, and if these backdoors are not properly removed, your website will most likely be hacked again.
Allowing a skilled security firm to repair your website ensures that it is safe to use once more. It will also safeguard you from future threats.
20. Update Your Themes and Plugins
Plugins and themes are in the same boat. Your existing theme, as well as any plugins you've installed on your site, need to be updated. This protects you from security flaws, bugs, and potential security breaches.
Now and again, just like with most software products, specific plugins may be hacked or have security flaws revealed in them. In the past, plugins like Ninja Forms and WooCommerce, for example, have been plagued by serious issues.
So, how do you keep your themes and plugins up to date?
First, let's look at the plugins. Navigate to Plugins / Installed Plugins to see a list of all your plugins. WordPress will notify you if a plugin is not updated to the newest version: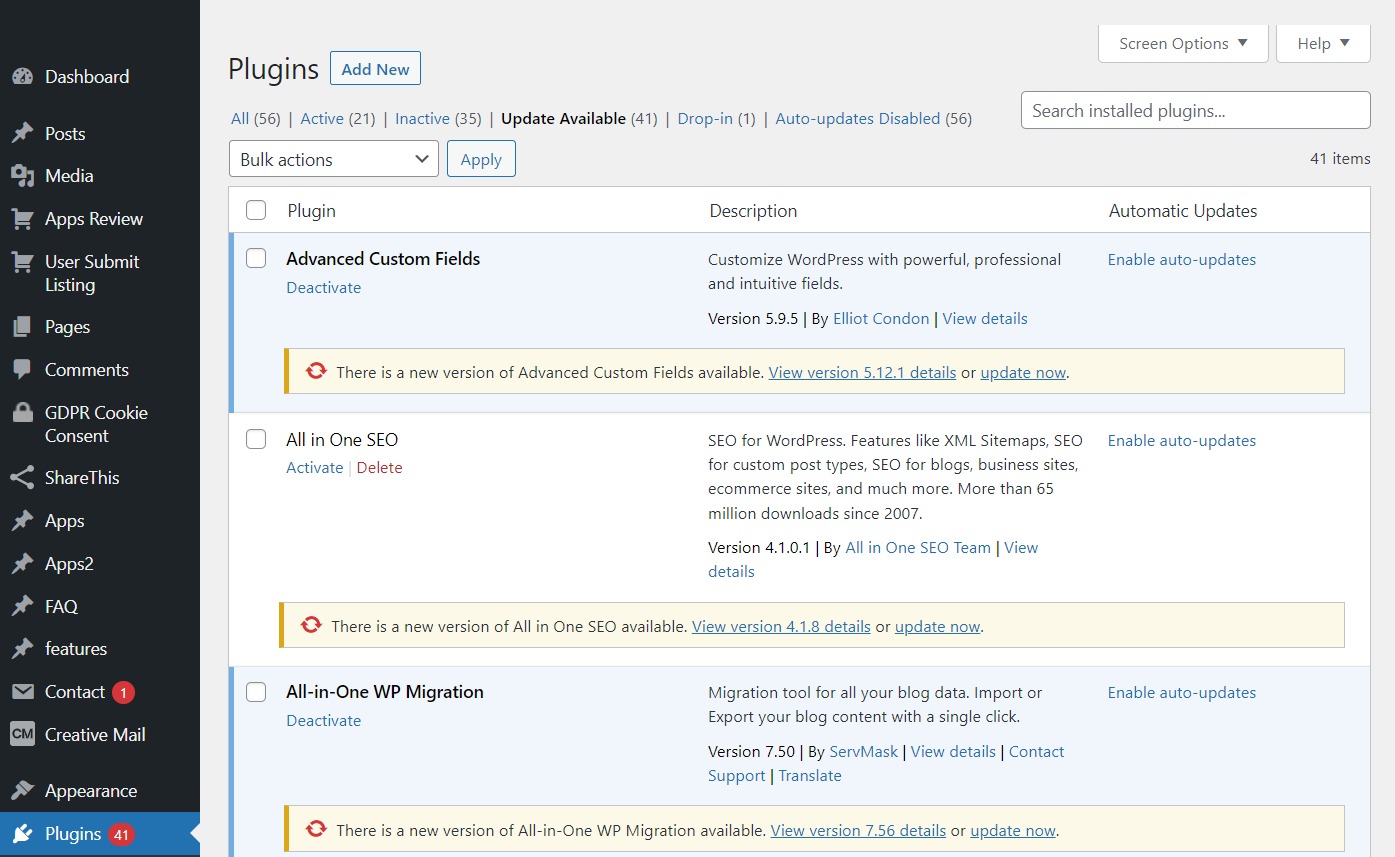 To update your theme, go to Appearance / Themes, where you'll see a list of all the themes you've installed. The ones that are no longer in use will be identified in the same way that plugins were. Simply select "Update now" from the drop-down menu.
21. Limit user access to your site
If you're not the only person who has access to your website, be cautious while adding new users. You should keep everything under your control and strive to prohibit any form of access to users who don't require it.
You can limit the functions and permissions of your users if you have a large number of them. They should only have access to the features that are required for them to do their duties.
Force Strong Passwords might also assist you with this problem. WordPress suggests a secure password by default, but it won't force you to change it if you choose a poor one. This plugin will not allow you to continue unless your password is sufficiently strong.
This might be a nice solution for everyone that comes into your admin. It's essentially your sole way of ensuring that they use strong passwords in the same way that you do.
22. Protect Your wp-config.php
The wp-config.php file is one of your site's most crucial, and hence susceptible, files. It stores vital information and data about your WordPress installation as a whole. It's the foundation of your WordPress site. You won't be able to utilize your blog normally if something horrible happens to it.
One simple thing you may do is move the wp-config.php file one directory above your WordPress root directory. This change will have no effect on your WordPress site, but hackers will no longer be able to find it.
23. Regularly Change Your Passwords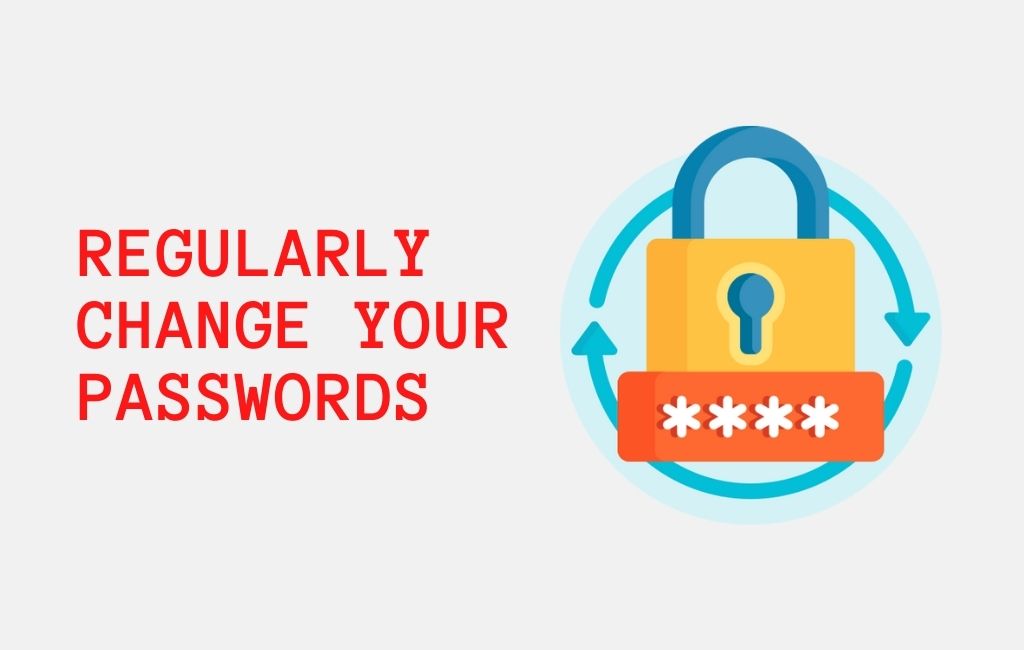 Allowing limitless username and password attempts on your login form is exactly what helps a hacker succeed. Allowing them to try an endless number of times will eventually lead to the discovery of your login information. To avoid this, you should first limit the number of available attempts. Allowing limitless username and password attempts on your login form is exactly what helps a hacker succeed. Allowing them to try an endless number of times will eventually lead to the discovery of your login information. To avoid this, you should first limit the number of available attempts.
Certain specialized plugins can be used to limit the number of possible login attempts.
Furthermore, changing your passwords frequently reduces the likelihood of a hacker breaking into your site. I don't mean "every day" when we say "frequently"… Once every 2-3 months should suffice. For those attempting to break in, diversity spoils the fun.
How VOCSO Can Help?
With new technologies emerging every day, it is difficult to keep up with the latest changes and improvements. We are a leading WordPress website development company that strives to provide the best products and services to our clients. Along with developing secure websites with high-quality programming, we also provide our clients with other services such as website management, website redesign, custom web application development, mobile app development, search engine optimization, and complete digital marketing solutions.
We also provide dedicated resources for hire:
Conclusion
As you can see, there are a variety of techniques to improve the security of your WordPress installation. Using smart passwords, updating core and plugins, and choosing a secure managed WordPress server are just a few ways to keep your WordPress site safe. For many of you, your WordPress site serves as both a company and a source of money, therefore you must take the time to adopt some of the security best practices listed above as quickly as possible.
Securing a WordPress site is a continuous process. Because cyberattacks are constantly evolving, you must reevaluate them regularly. The risk will always exist, but you can mitigate it by using WordPress security features.
We hope that this post has given you a better understanding of the significance of WordPress security measures and how to put them in place.
If you want more clarity VOCSO can help you put this website security guide into action!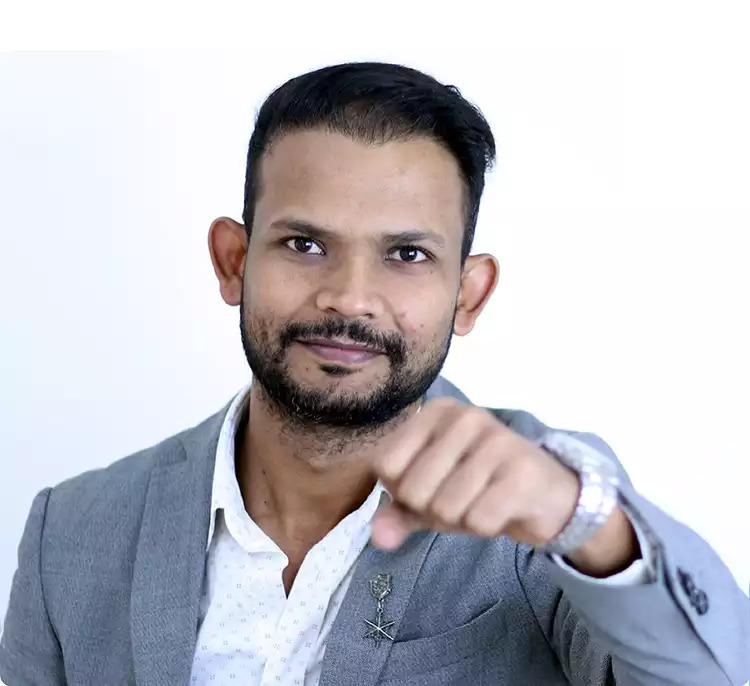 About Deepak Chauhan Hi, I am Deepak Chauhan, a Digital Marketing Strategist. I'm the CEO & Co-Founder of VOCSO Digital Agency, a creative web design, development, and marketing agency based in India & USA.