Most business owners nowadays are looking for having an online presence as this gives them the opportunity of exposure to a wider audience with the advantage of generating more revenue. There are various tools available in the market for the purpose and one of them is the very popular WooCommerce plugin which is used by numerous merchants for building a versatile online marketplace. There are various factors contributing to its popularity and in this article, we will look at why WooCommerce is the best for ecommerce website development.
1. Free Of Cost
The plugin belongs to the widely used and popular web development framework, WordPress and just like the proprietor, it requires no charges for installation. This makes it ideal for startups and small business ventures who due to budgetary constraints may be facing difficulty in launching a virtual store. The only costs that a client has to incur are related to the hosting and domain name services which are not going to burn a big hole in the pocket. The open source nature does not mean that the quality of the product is questionable and in fact, the vast user-base is a testimony to the utility and resourcefulness of the product.
2. Extremely Flexible
The complete control over every aspect of the outlet that this product gives to an owner adds to its usefulness. Adding functionalities like new product categories or conducting modifications to any attribute like prices can be done very easily at any time in just a few clicks. There is no need for in-depth knowledge of programming or other technicalities for making these changes and even a technically deficient person familiar with the plugin can carry them out without encountering any problem.
3. Professional Platform
The fact that it is free does not mean that it is an inadequate tool for developing virtual entities and in reality, it possesses effective solutions for every requirement of an internet-based commercial enterprise. It is equipped with a number of beneficial features for every element of the online business, ranging from inventory management and shipping options to even tax calculation. The design and other user experience elements are also appealing and impart a professional look to the venture which is helpful in attracting customers towards it.
4. Excellent Customization Options
This is one of the major reasons why WooCommerce is the best for ecommerce web development. With more than 40 themes available for personalization, which present a mind-boggling array of colour and CSS style choices that can be modified to fit in with the profile and marketing strategy of any brand, it is the most appropriate product in the market available for the purpose. An owner is assured of a unique look for the virtual entity that will help it stand out and also leave an impression on the target audience's mind.
5. Matchless Optimization Potential
The WordPress ecommerce development plugin brings with it the inbuilt enormous search engine optimization capabilities of the open source platform. A beneficial facility for editing URLs, meta descriptions, content and other page elements help in the complete optimization of the online business. Anyone desiring to expand the potential, even more, can select any one of the various plugins designed for this specific purpose. The motive behind launching an online enterprise is to earn more profits and with such excellent SEO features, it can be achieved in a very short span of time.
6. Built-in Analytics
The growth of any business depends on constant improvement and varied the amount of data related to sales, customers, and products is needed for devising the required marketing and sales strategy. This plugin comes pre-programmed with a very efficient and intuitive analytics system which tracks every store related metric and presents all the statistics in an easily comprehensible manner. The data is presented with the help of infographics and can be utilized for conducting an in-depth evaluation of the store's performance.
7. Scalable Platform
One of the biggest concerns of any entrepreneur is the ability of the development platform to adapt to the growth of the business. If the platform does not allow for changes necessitated by expanding operations then the owner is faced with the problem of migrating to another framework which can be detrimental for a growing business. There are no such issues for WooCommerce users as the modifications needed to be made to various elements of the outlet in order to accommodate the increased user base or product portfolio, can be easily done using the available APIs.
8. Secure Framework
Security is of prime importance for running a virtual enterprise, with numerous transactions being conducted, the customer, as well as the merchant, needs to be sure that the sensitive data regarding payments is not accessed by anyone in an unauthorized manner. The service witnesses regular updates which take care of bugs and other issues which may crop up from time to time and the installation of updates is not an elaborate process and can be completed in only a single click.
9. Multiple Payment Options
All the monetary transactions can be conducted in a safe manner with the service being compatible with a host of widely used payment gateways- both free or paid. The open source character helps in integration of regional gateways in some locations which can be beneficial for any merchant operating in the specified area. These reliable modes of payment help in raising the credibility of the venture in the eyes of the customers.
10. Vibrant User Community
The popularity of the product has resulted in an ever-expanding community that has given rise to numerous user groups and forums which are frequented by developers as well as users for information on the various aspects of the service. Participants contribute in the form of written and visual content such as articles, guides and video tutorials and people needing help regarding any issue can find a solution on any of these avenues. Assistance is also provided in the form of extensive documentation and a very efficient and capable support team that can be contacted through the website.
Conclusion
The service with its open source nature and flexible characteristics are helpful in economic and expedient web development and the numerous advantages and benefits listed above make it amply clear why WooCommerce is the best for ecommerce merchants looking to invest in a virtual outlet.
Want to build your store on the world's most popular eCommerce platform with us? To get your online business website with fully customized features contact us today. Schedule a free 30 minutes consultation call to discuss your project. Also, take a look at VOCSO eCommerce development packages that suit your budget and requirements.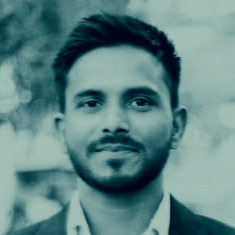 About Raj Kishore A digital marketing consultant at VOCSO. I've been working in digital marketing since 2010 and I am an expert at generating leads online via SEO, Paid Marketing, Social Media Marketing, Email Marketing, Site/Landing Page Testing and Optimization, and Display and Remarketing.