Woocommerce is an e-commerce and open-source WordPress plugin. It was created for small to big online businesses that use WordPress. It launched in 2011, the plugin soon became popular for its integrity in customization and installation. Woocommerce has been downloaded more than 13 million times and runs over 37% of online stores now. Even though Woocommerce and WordPress are both free of cost, there is still some expense involved in operating a Woocommerce store. The expenses will differ based on what your needs are. One of the benefits of Woocommerce and WordPress is that you are the only one who controls the cost of your store. You can either develop it yourself or hire Woocommerce Development Services, you can include a lot of features or not and you can use basically any hosting range. You can start from the basics and develop, or you can choose to go directly to the top. Prior to looking at prices, we will go over some turf prices and this is just an idea of the WooCommerce cost to set up and operate your store. The purpose is to eliminate the surprises and assist you in planning.
Common Presumptions About Woocommerce
The selection of Woocommerce has been unbelievable. With its popularity, arrive some assumptions and the biggest amongst them all is that it can be affordable and easy to use with the help of WordPress. This is not the case in reality. Unfortunately, adding Woocommerce to WordPress, adding products does not imply you are done and cannot start selling. Most people hit a technological roadblock here. Woocommerce actually has its personal ecosystem existing within a WordPress plugin. It uses a profound system of mandatory extensions that are more important to your store than for any other marketing website. Merchants can quickly become overpowered by the absolute liability of maintaining not only the WordPress plugins but the Woocommerce ecosystem and its mandatory extensions. You may be aware that WordPress plugins and themes are economical. Hosting, domains, and other services required to launch a WordPress site are pretty much easy for any owner with some technical know-how. While the prospect of operating a shopping cart within WordPress is an excellent option, it can soon become a challenging task. Also, if you are transferring to one Woocommerce platform to another, this process needs plenty of technical knowledge and configuration that needs to planned ahead.
How Much to Charge for A Woocommerce Site?
Following is the list of the basic requirements that crop up when you invest in WooCommerce Development:
Web Hosting Cost
Since it is a plugin, the WooCommerce plugin cost depends on the WordPress.org hosting plans. The free hosting from WordPress called WordPress.com does not let you install plugins unless you pay for the upgrade to the business plan. This implies that you will require your own protected hosting plan and a domain name. There are plenty of hosting options. WordPress and Woocommerce both recommend Pressable, SiteGround, and BlueHost. Hosting usually incorporated backup, free SSL and email. They have customized plans for Woocommerce and WordPress with prices covering from $10 to $50 every month, depending on the features and the traffic you are interested in. You can also acquire hosting for as low as $3 every month for your Woocommerce store. Expected cost: $15 every month and $120 for a year
Domain Name Cost
A domain name can be acquired through an annual fee and you will mostly want to install privacy. The costs of extensions vary between $15 and $190 annually with $15 yearly for privacy. The costs are typically cheaper in the first year but will revert to their normal pricing from the second year. Expected cost for most common extensions: $15 every year, $30 when you add privacy
Logo Cost
The logo should be designed by a professional and the costs range extensively. Custom WordPress website design for a logo can start from $5. However, it is worth investing a bit extra and hiring a graphic designer with a good track record to design your logo. Expected cost for logo: $50
WordPress Theme Cost
WordPress themes work well with almost any Woocommerce, including premium and free themes. You do not actually have to buy a premium theme, but they do look more sophisticated and provide you with many features. You cannot customize free themes, so your website might end up looking like other websites out there; also free themes don't provide support. Woocommerce actually offers a theme called Storefront that is tailor-made for developing online stores. Even any theme can work with Woocommerce, it has a great theme to develop your store called Divi. It is an excellent theme with supplements that help improve product presentation. Expected cost for Divi: $89 every year, $249 for life
SEO Plugins Cost
For many websites, the free versions of All in One SEO or Yoast are enough to derive good SEO. However, for important online shopping insights and improving your store, you can consider the bonus versions. They have extra insights and tools that will let you reach your customers better. Expected cost for SEO: $50 every year
Security Cost
Security is among the most important features of any website. When you have an online store where customers are putting in their personal details, they expect you to keep their information protected. There are many ways to keep your WooCommerce website design secure. Some popular plugins are Jetpack, Site lock, Sucuri, etc. Most have options that are free that is great for the beginning stage, however, for an online store, an upgrade with added security features is strongly recommended. Expected cost for high-quality security: $100 for a year
Newsletters Cost
As an online store owner, you'd need customers. You need to attract new customers and you also need to retain the old customers through some form of communication. One of the best ways to correspond with your customers is through newsletters. Newsletter services through email like MailChimp allow you to cater to your customers. Send sales notification, new product launch info, ads, coupons, promotions and more. MailChimp consolidates with social media and Woocommerce and incorporates analytics. Expected cost of emails: $120/year
Cost for Improving Your Store
There are many ways to improve your store with the latest features. Though, we recommend to never adding features you do not really require since multiple add-ons can slow your Woocommerce store down and that will reflect in your sales. Plugins that can improve your sites, such as payment gateways, filtering and sorting options, reporting, shipping options, etc., are recommended. Aspen Groves Studio, a WordPress Development Company actually has a suite of useful add-ons that you can purchase to improve your site. Expected WooCommerce plugin cost: $0-$59/site, $149 for yearly membership containing all plugins
Maintenance Cost
Once your store is running, you also need to maintain it. This means performing updates, making backups, restoration whenever required, adding the latest products, doing a/b tests, publishing, analyzing traffic, etc. You can do all this yourself or purchase a plan for maintenance. The cost of maintenance can be anywhere between $50 and $300 a month and this depends on the levels of perks you want. Expected cost for maintenance plans from Woocommerce: $120/month, $1440/year
Outsourcing Talent Cost (Optional)
If you are not able to do all the work on your own, you can always outsource the development or design, photography and copywriting talent. There are many specialists in this field who are doing great work in their areas and they are a great alternative if you want your websites to be of higher levels of quality. Their rates are added above the estimate of your cost. Stock photography is another great substitute for taking your own photos. This can be free or paid. If you are importing photos, you will also need to calculate a sourcing fee to your budget. Expected cost of outsourcing talent: Varies according to individuals
Cost Summary
Before investing in WooCommerce pricing, keep in mind that costs can differ a lot. Also, this is not a definite budget guide. Keeping that in mind, let us look at the total general costs, so, a yearly Woocommerce site will cost you:
Hosting: $120
Logo: $50
Domain: $30
Theme: $89
Newsletter: $120
SEO: $50
Enhancements: $149
Security: $100
Maintenance: $1440
Thus, the total cost in a year: $2098 This is a good price when you own an online store. You can set up and operate your store cheaper than the estimated cost above; it is entirely possible to do so when you only choose to say, pay for hosting, and nothing else. The cost depends actually on the features you need, and it also depends on the amount of work you are okay to do yourself.
How can VOCSO help here?
VOCSO is a web development company offering custom CMS development, custom website design and development, custom web application development, and custom mobile app design and development services in and out of India. We also provide dedicated resources for hire:
Conclusion
Among the many good things about Woocommerce is that you can begin at a small scale and increase as you go. You could plugin new payment gateways, shipping features, abandonment of shopping cart features and so much more. Your store is entirely customizable. You only would need to carefully consider what you need for your store, your customers and your brand. Though there are expenses, operating a Woocommerce store is still an excellent choice because those expenses can be scaled easily according to your needs. Careful planning will assist you in creating and growing the best Woocommerce store possible.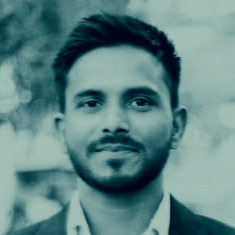 About Raj Kishore A digital marketing consultant at VOCSO. I've been working in digital marketing since 2010 and I am an expert at generating leads online via SEO, Paid Marketing, Social Media Marketing, Email Marketing, Site/Landing Page Testing and Optimization, and Display and Remarketing.