So you have invested heavily in your digital marketing campaigns but so far you are yet to reap tangible results? You need to relook at your content creation strategy. Most people write content for the sake of having a blog tagged to their business but your objective should be writing to rank.
You want to build traffic, improve your brand awareness and generate more leads and sales. This will not be possible until your content ranks well in Google searches. It's imperative to understand that while you may offer a great product or service, consumers will still search online to find other related products. Why not optimize your content creation strategy and ensure they will always see you first and keep them off your competitors' doors?
In addition, when deciding to buy from you or not, sometimes consumers will rely heavily on the information you provide online. You therefore need to ensure your content is valuable and engaging, thereby encouraging your visitors to stick around your site which is good for your ranking efforts.
A basic tip is to always put in mind your audience. Who are you writing for? What solution are they looking for? Which words would they use to search for my product or service? Is your content targeting a specific phase of the sales life cycle or it targets the entire sale life cycle? Having the answers to these questions becomes the foundation to moving your content ranking in the right direction.
Eager to know how to write content that ranks well? While creating a blog post that ranks and drives leads may not be easy, a consistent effort is key. As it has been proven, no matter your industry, you can always write and rank high. But how? You may ask. Some of these content marketing specialists will herein share tips and tactics for writing to rank and pitfalls to avoid.
How to write content that ranks? Tips from the top content marketing specialists on how to write content that ranks on Google:
#1. Aljaz Fajmut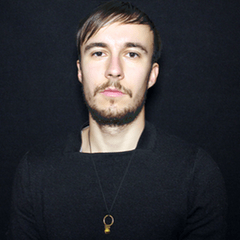 #1. Aljaz Fajmut
Aljaz Fajmut is a digital marketer, internet entrepreneur, and the founder of Nightwatch — a search visibility tool of the next generation.
Topic Clusters Is The Next Evolution Of Content Strategy
Focus on building topic clusters to reach position 0 in Google. Topic clustering is a content planning methodology which relates to writing pieces of content based on a single topic (pillar). Benefits of this simple, yet powerful content writing process include better site navigation, improved SEO performance, and subsequently, more search traffic.
Creating interconnected content serves also as a platform for link-building and SERP optimization. As your content becomes easier to register as a cluster by search engines, you also get a chance to improve your SERP relationship and even reach the position 0 in Google over time.
Understanding Search Intent To Boost Search Rank
Dig deeper into the users' search intent. Understanding exactly what and how your audience is looking for can be a real game-changer in ensuring that your content ranks high in Google. Search intent is all about analyzing why people are searching for certain information – it usually divides into how exhaustive or how specific the search is.
To create the content that ranks well and brings you tons of new visitors, you need to implement intent research in your strategy first. Once you do, your content marketing will never be the same — you will learn how to create content tailored to the audience you want to attract and significantly increase your chances of climbing to the top of the Google's search.
#2. Sergey Grybniak
Make Your Content Shareable
If your posts are popular and make people click on the 'share' button, you are on the right track to success. When Google algorithms spot increasing engagement around your content, they are likely to rank your content higher in SERPs.
Here are a couple of essential takeaways to help make your content more shareable:
People must be able to find your content easily, so be accurate with keywords.
Create maximum engagement around your content by asking users to leave comments. Reply to them promptly, and be creative in your response.
Whether you are creating videos, infographics or articles, consider your users' intents, and choose topics the audience will be most interested in.
Brainstorm to come up with ideas for viral content, the most shareable type.
Look for popular hyped topics and play them up when applicable to your industry.
Put more focus on video: scripted, live, vertical – try them all.
Make sure your sharing features look appealing and work without fail.
In the screenshot below, you can see the bright and colorful share buttons on the left. The number of shares is also displayed, which engages your audience to also share your content.

Make sure the share buttons travel with you as you scroll, to make it easy for your readers to share the article to social media. This is especially critical for long reads.

Focus on Content Value
Link building techniques, long- and short-tail keywords, meta tags and microformats are all important factors for increasing your website's page rankings. Surprisingly, many so-called SEO specialists are great at implementing these tactics, but they overlook the importance of quality content.
Creating various small posts with cliche' headings and trite content will not make you stand out among your competitors. Ask yourself what your readers would consider quality content and provide it, no matter how high it ranks.
It is true that Google algorithms have not yet been perfected enough to spot low quality text when it is flawlessly optimized for search engines. However, the algorithms are continually evolving toward perfection.
The best approach is to concentrate on the value and originality of your content now, to increase your website's authority and gain users' trust in the long run.
Begin by listing topics that may be of interest to your readers:
Look for information that is missing in topic-related forums and social media channels.
Create engaging texts, videos and images on social media, and ask your audience what they want to read about in your next post.
Search Quora and similar websites to see what questions people are asking on the topic.
Use advanced SEO Tools like Keyword.io to identify autocomplete suggestions.
Leverage Your Image Collection And Go To The Top
In some search queries, users prefer to explore images before going to the site for more information. To be helpful, Google displays images first in SERPs.
Do some quick research to find similar queries for your topic and create a compelling image package to be featured among the top results. Leverage the power of appropriate keywords, and don't forget to place them in the attributes Title and Alt meta tags.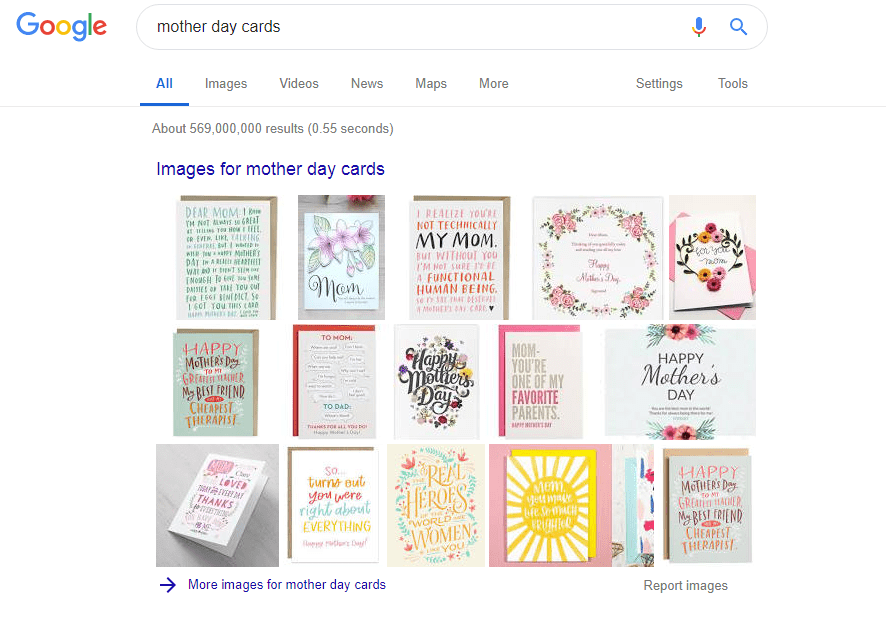 #3. Shane Barker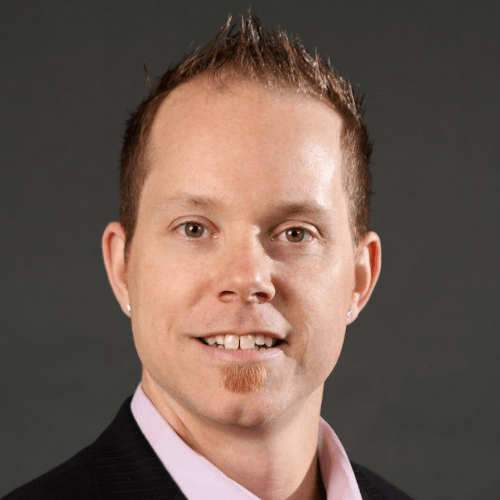 Create Content Consistently That Provides Value
Achieving top rankings in Google SERPs is a huge thing for every business owner. But how can you get there?
I would say that the key to improving your search result rankings is to consistently create content that provides value to the readers. Your content should be authentic, reliable, and informative.
Along with optimizing your content for readers (humans), you should optimize it for the search crawlers as well.
Here's how to optimize your content for the SERPs:
Make sure that you stay up-to-date with the constant changes in Google's ranking algorithms.
Track, monitor, and analyze your search rankings regularly.
Optimize your website for all devices, page speed, and other usability factors.
Identify and fix your current penalties (if any).
Conduct keyword research and include the most suitable keywords.
Build high-quality backlinks from authoritative websites.
While all of this is important, remember, there is no substitute for great content.
#4. Susan Friesen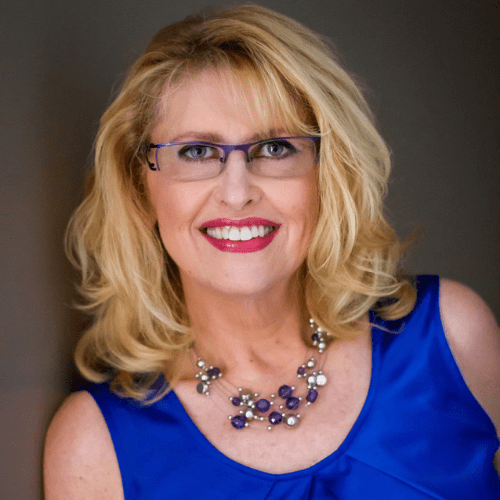 #4. Susan Friesen
Web Specialist, Business & Digital Marketing Consultant, and Social Media Advisor of eVision Media
Optimize Voice Search Keywords In Your Content
Don't just focus on targeting keywords that people might type into a search engine box. It's time to optimize your website for voice search. Many consumers already use voice search to find what they're looking for and according to recent research, 27% of people use voice search on mobile as of 2023.
Search engines are looking for natural language, so you're going to have to brainstorm the types of questions people might ask that include your target keywords. Incorporate conversational, long-tail keyword phrases into your content as much as possible.
Also, keep your website, Google My Business, Yelp, and other third-party sites updated with things like your contact info, hours of operation, and location. Search engines display those as voice search results, too. Follow these SEO strategies for Google Voice searches.
#5. Owen Ray
Focus On Writing Customer-Focused Content That Converts
When you're writing content to rank in SERPs, you need to remember who your customers are. You can use all of the standard tips and tricks to rank for a wide audience, but think of this is an opportunity to target your customers and show them that you know their pain points and how to solve them.
To accomplish this, it's not just important to know what your customers are asking, but how they are asking about it. Since this language can vary greatly from that of your marketing, it'll take more than guesswork to accurately understand how your customers ask questions to nab that high-ranking SERP.
An often overlooked way to understand the way your customers talk about you could be hiding in your call center and sales department. Interview your call center and salespeople to get a handle on what questions are most often asked and be sure to nail down HOW people are asking these questions.
An even better approach to this is to listen to call recordings so you can hear the way prospects ask questions firsthand. This is great first-party data to get your hands on, especially in the age of voice search. Thanks to an exploding adoption rate of voice search tools like Siri and Google Assistant, even when people are searching using a keyboard, they use more natural language and full question strings compared to just a few years ago.
In conjunction with listening to customer calls, you should perform detailed persona research. When interviewing your current customers to figure out who they are, you also learn how they talk, and in turn, how they search.
When you are writing content to rank in search, use the exact terminology that your customers use when speaking to you. This way you can build a precise structure to the way you are answering questions in your content, in turn targeting people and organizations that match your customer profile.
By doing this customer-focused fine-tuning you won't just nail those SERPs and get in front of more eyes, you'll also improve the customer experience by making your information easy to access—and potentially reducing call volume for common inquiries, which your call center directors will definitely appreciate. Customer-focused content writing for search is a win for marketing, the call center, and most importantly, your customers.
#6. Danielle Roberts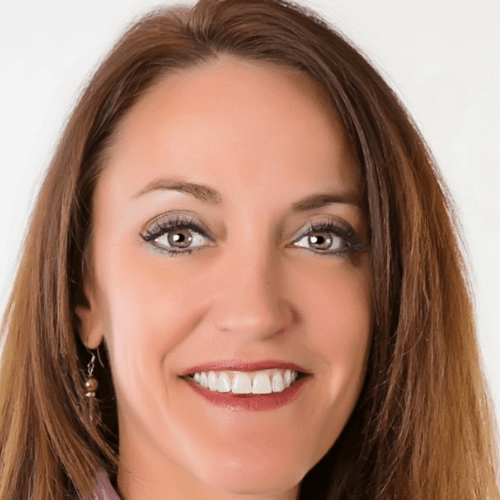 #6. Danielle Roberts
A chief blogger at Boomer Benefits and Co-founder of Danielle K Roberts
Be Intentional With Your Topic
Always do extensive keyword research and target a keyword phrase with your post. Don't just write a post without keyword research – very few people will ever find it. To do your keyword research you can use some popular keyword research tools.
Consider The User
What are they looking for? Your post needs to deliver exactly what the user was seeking when they typed their question or phrase into their internet browser. Google wants to see that the user finds what they are looking for when they click on your post if you ever hope for it to rank
Make Your Content Mobile Friendly
These days often half of your readers are coming to you on a mobile device. Google will rarely rank a page that is difficult for mobile users to read
Write A Creative Title
If the keyword phrase that are you trying to rank has a lot of competition, you need a title that stands out so that people will click on your post.
Craft A Concise Meta Description
Attract readers to click on your post over someone else's by writing a description that tells them about the great information that they will find in your post.
#7. Jonathan Bentz
Refresh Old Content
If search engine traffic is an important goal for your content marketing efforts, it might take time for your newest content to produce results. For an SEO-friendly content marketing strategy, find content that is generating traffic that is aged at least 6 months and refresh it.
Refreshing old content can be as simple as adding images, videos, or editing grammar from present to past tense. It can also be as complex as adding hundreds to thousands of words of copy to the page.
Google will always reward you for improving the topical depth of a piece of content by increasing your impressions for long tail keywords. The real value in refreshing old content to rank in Google SERPs comes when you change the timestamp of the post to a more recent date.
For instance, if you update a post in April 2019 that was originally published in August 2018, change the actual publication date from the original August timestamp (8/26/18 at 12:00 PM) to the April timestamp (4/3/19 at 12:00 PM).
To speed up Google's indexation of your post, submit the URL to Google in Search Console through the "Request Indexing" option included in the "URL Inspection" tab.
Create Content For The Upcoming Year Months In Advance
To make sure they find the most recent content on a given subject, a lot of Google searchers will include the calendar year in their query. Some examples of keywords for this include "best credit cards 2023" or "2024 NBA mock draft."
Check out this list from Keyword Keg of 400,000 keywords to target with the year 2019 in them.
In an effort for your content to get ahead of big publications that will drown you out, we recommend publishing content like this early in the previous year. For instance, if you have a page of content where you rank the best credit cards for the year 2023, publish your list for 2024 as early as October 2023.
When you do this, your page will benefit in two ways:
You can be the only relevant content publisher for people researching for the year ahead in the final months of the year.
You will have some click history to rank higher for the phrases once the calendar year changes.
Giving you the ability to reap the rewards of creating this content for up to nine months as opposed to only a few weeks.
#8. Jainish Shah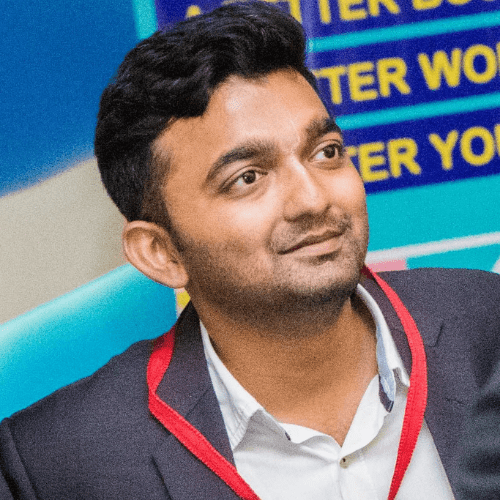 #8. Jainish Shah
Digital Marketing Specialist & Blogger at www.jainishshah.in.
Write Content Which Educates
People want information and not mere promotions or advertisements. I wrote a blog on "What is Google Tez (now known as Google Pay) & How to use it?"
Though it is not ranking in the initial few pages of search engine results, but has the highest amount of traffic.
Also, due to the referral link which I placed in the blog, I earned a decent amount of referral reward too.
Focus On Key Phrases And Not Just Keywords
A lot of people would be using "keywords". But very few smart ones would be actually focusing on long-term keywords (or key phrases) Google "top digital marketing experts in India", and you will find my blog in first page.
But when you search for "digital marketing experts", you will not find my blog. Understand the context and audience and frame the content accordingly. Try to be specific and think what a common man would search when he is trying to find out something.
Write Content Which Is Unique
Search "what is google neighbourly" and you will find my blog in the second page. Though I wrote the blog when Neighbourly app was just launched in India, but it is not on first page because it is a Google Product and Google's help guides, blogs and other high authority sources are going to rank higher. But amongst such players, being on the 2nd page of search engine results is also not bad.
Finally search "quora for beginners" and the first blog you will find is mine. This is because it is a very unique search term and writing on such topics can help you leverage your position in SERPs.
Content Should Be "Readable" And "Seo-friendly"
Use plugins and tools to analyse the readability and SEO-friendliness of your content before publishing it. Readable content is easy to read, understand and grammatically correct. SEO-friendly content is the content having proper use of images, alt, headings and other on-page SEO factors.
#9. Chris Dunne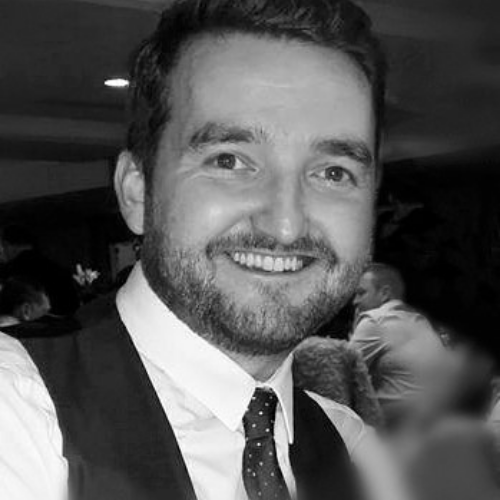 #9. Chris Dunne
Marketing Executive at FeedbackExpress
Content Is Still King
High-quality, well written content will top trump any Google SEO tricks. You're writing for humans not for robots, so ensure it's written specifically with your target audience in mind.
Use Keywords But In The Right Way
In case you didn't know, keyword stuffing is a bad idea. It's 2019, Google will penalise you if you do this. That said, you can and should include your target keyword in your title, article, opening para, URL and meta description
The Magic Of Meta
Talking of meta descriptions — make sure you're completing yours. Google uses this to decide where to rank your content. Your meta description appears in search results and a well crafted one will encourage readers to click on and read your article.
#10. Daniela Andreevska
Use Keywords Smartly
One of the most important factors for the ranking of your content in Google is your use of keywords. Many content marketers erroneously assume that stuffing their content with the focus keyword will help them rank high. Over the years Google has become smart enough to differentiate between using the right keywords and overstuffing with keywords.
Our experience at Mashvisor shows that the best performing posts are those which use a wide variety of long-tailed keywords important in our industry, namely real estate investing. In each blog post, in addition to the focus keyword and some of its variation, we also use as many general real estate investment keywords as it makes sense.
Of course, you always have to make sure that the content reads well and naturally and provides high value to your users. Using a wide variety of strong keywords should be a tool for achieving your goal – delivering useful, unique content to your users and customers, not a goal in itself.
Build Backlinks To Your Content
What you do in your blog posts and how you write them is only one part of achieving high ranking in Google searches. Equally important is what you do with your content away from your website, i.e., on other websites. As soon as you publish new content of high value to your business on your website, you should start looking for opportunities to link to this piece of content from other websites. The more backlinks there are to your content, the better it will rank on Google.
While getting inbound links to your website is not an easy job, it is absolutely worth the efforts, so it should be an indispensable component of your digital marketing strategy. The best way to achieve this is to start building long-term relationships with others in your industry and related industries. In this way, you will have a number of sources which are willing to link to your high-quality content when relevant to their business.
While you should focus on high domain authority websites, you shouldn't ignore those with a domain authority in the 20s and 30s either for a couple of reasons. First of all, it is important to have backlinks from high authority websites, but it is equally important for your backlinks to be from high authority pages.
So while a website might have an OK domain authority, it might have pages with a really high page authority. Second, many websites with DA in this range are currently growing, so they might be in the 40s, 50s, or even more in a few months. We've seen many of our partners grow incredibly in their DA ranking in the course of less than a year.
#11. Nico Prins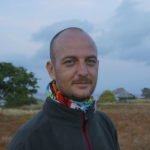 #11. Nico Prins
Nico is the founder of Launch Space, a software review site that shortlists the best lifetime software deals from around the web every week.
Generate Social Signals For Your Content
Creating content that ranks for the keywords your targeting on Google is a lot harder than creating a great piece of content and pressing publish. In my experience, it's what you do after you press publish that makes the biggest difference.
My first tip is to get active on social media. There are some great tools you can use to get results. The first platform I recommend you sign up to is Viral Content Bee. This tool is a great way of getting shares on Twitter. It's also ok for Facebook and Pinterest.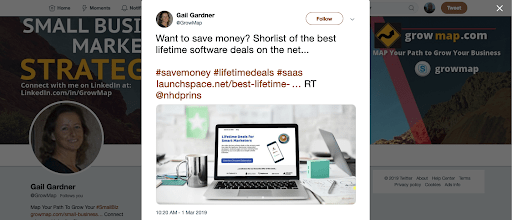 If you check out my Twitter profile you'll see that I get a lot of Twitter mentions thanks to the platform.
You'll always want to download Lempod, which is a great Google Chrome extension, for generating traffic from LinkedIn. This tool will let you post directly, multiple times a day, to different groups that you are a part of.
All of this will help generate social signals for your content. Social signal by themselves won't make your content rank, but it will help.
The next thing you should do is periodic reviews and updates of your content. I normally go through 2-3 updates of each article in the first year. These updates will include optimising the content for long tail keywords, combined with link building, and editing the metadata, before I start to get results.
Finally, and this is a general recommendation, get an AMP version of your website launched.
If you haven't heard of AMP before, it's an initiative to create fast loading mobile sites. The nice thing about the AMP is that most of your competitors won't have heard of AMP, or implemented it on your site. This is something you can take advantage of.
Conclusion
Writing content to rank is not a walk in the park; you need to intentionally and consistently work on your content strategy to improve the relevance of your content, your keyword strategy and make your content more useful to the users. Remember, content is still the king.
Utilize the content creation strategy tactics and tips shared here by top content marketing specialists to improve your SEO efforts and boost your rankings. Of course the higher the ranking, the more the traffic, the leads and the sales. This is definitely good for boosting your business growth and turning around your bottom line.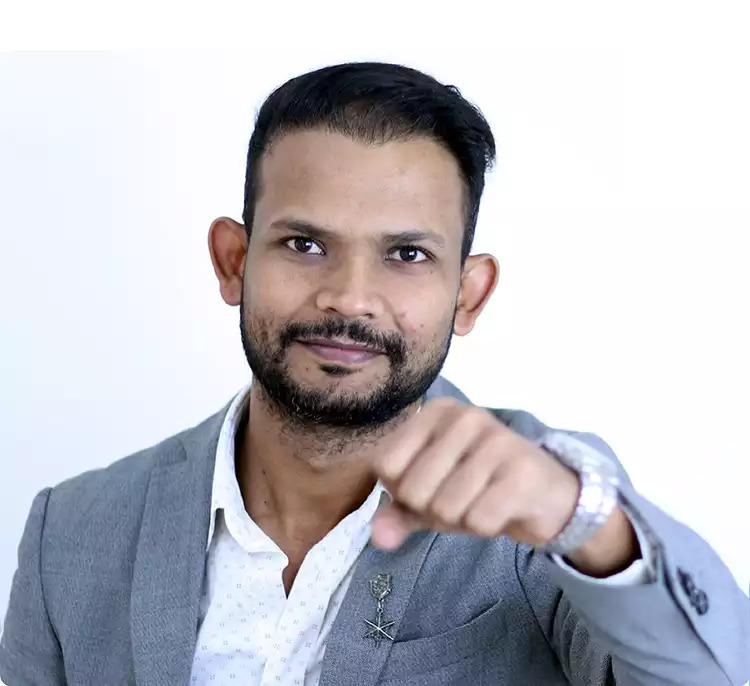 About Deepak Chauhan Hi, I am Deepak Chauhan, a Digital Marketing Strategist. I'm the CEO & Co-Founder of VOCSO Digital Agency, a creative web design, development, and marketing agency based in India & USA.