Immigration Consulting Businesses in India are not all seen in good light because of many fake immigration businesses. Because of various bad experiences, it becomes easy for people to distrust an immigration agency, even if they are providing legitimate services. Here we have a case study of one of our clients. Radvision World Consultancy is a certified Immigration consulting agency based in New Delhi, India. The agency has been offering overseas visa and immigration services for over seven years now.
To continue helping people to achieve their dreams of hassle-free immigration to their dream countries, the company wanted to find a sustainable way to generate more recurring traffic and leads and fight the fake negative reviews submitted by their competitors. They thought of hiring an experienced SEO agency and online reputation management company to enhance their search ranking and online reputation. They had also been overwhelmingly disappointed by several SEO agencies in the past.

After consulting with us, the company realized that long-term exposure and traffic could be achieved without too many resources these days. They choose to work with us because we are reliable and experienced. We also promised to achieve doubled traffic to their website using the right SEO strategies.
We started on this project with Radvision World Consultancy in November 2017.


See our proven digital marketing strategies that we used to successfully promote Radvision World Consultancy, an immigration services agency in India.
We conducted a thorough website audit
We don't simply commence search engine optimization work without knowing where your website stands when it comes to measurability, usability, findability, and security. We, therefore, conducted an extensive website SEO auditing to see where Radvision World stood and what was lacking.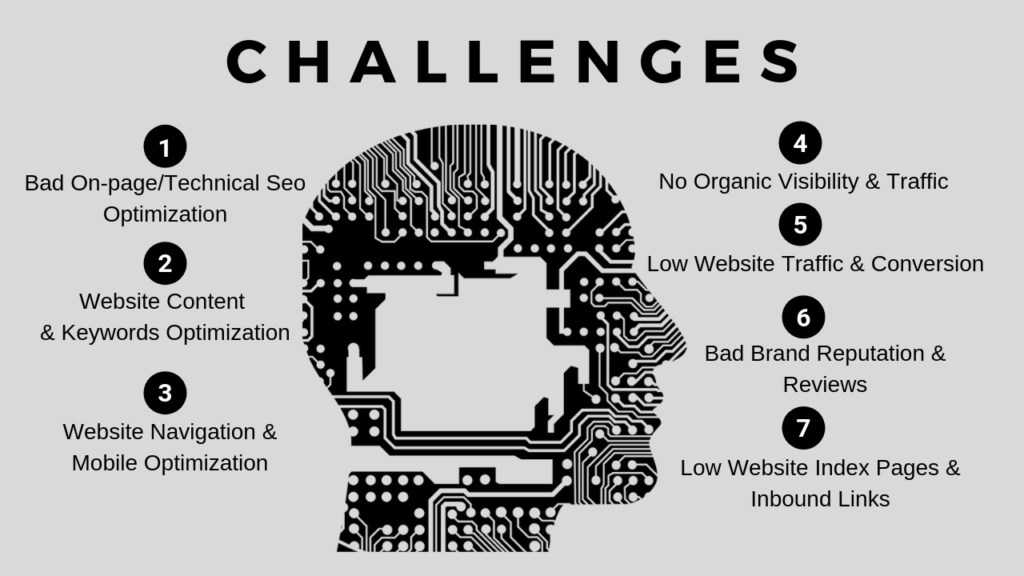 We were able to identify several missed SEO opportunities and poorly executed search engine optimization pitfalls which included exact match anchor text links and keyword stuffing. We were also able to inspect the robustness of the website's infrastructure and technical framework. These findings allowed our SEO experts to focus on usability first and findability second.


We did gap analysis and set up the goals
After auditing the website, we also did a gap analysis to ascertain what the previous SEO experts did and the results of their efforts. We were able to identify the gaps from the previous SEO efforts. After that, went ahead to establish a 6-month execution plan to close those SEO gaps.


We approached our project through education. We explained to the company what we need to achieve after the 6-month period. The company was able to see the strategy we wanted to adopt and why it was the best road to improving keyword rankings.


We advised the company on the right marketing channels
As a professional digital marketing agency, we know the digital marketing world can be challenging because different marketing channels fit different brands and audiences. Despite the challenging nature of digital marketing, the previous SEO agencies failed to advise Radvision World Consultancy on which best marketing channels could work.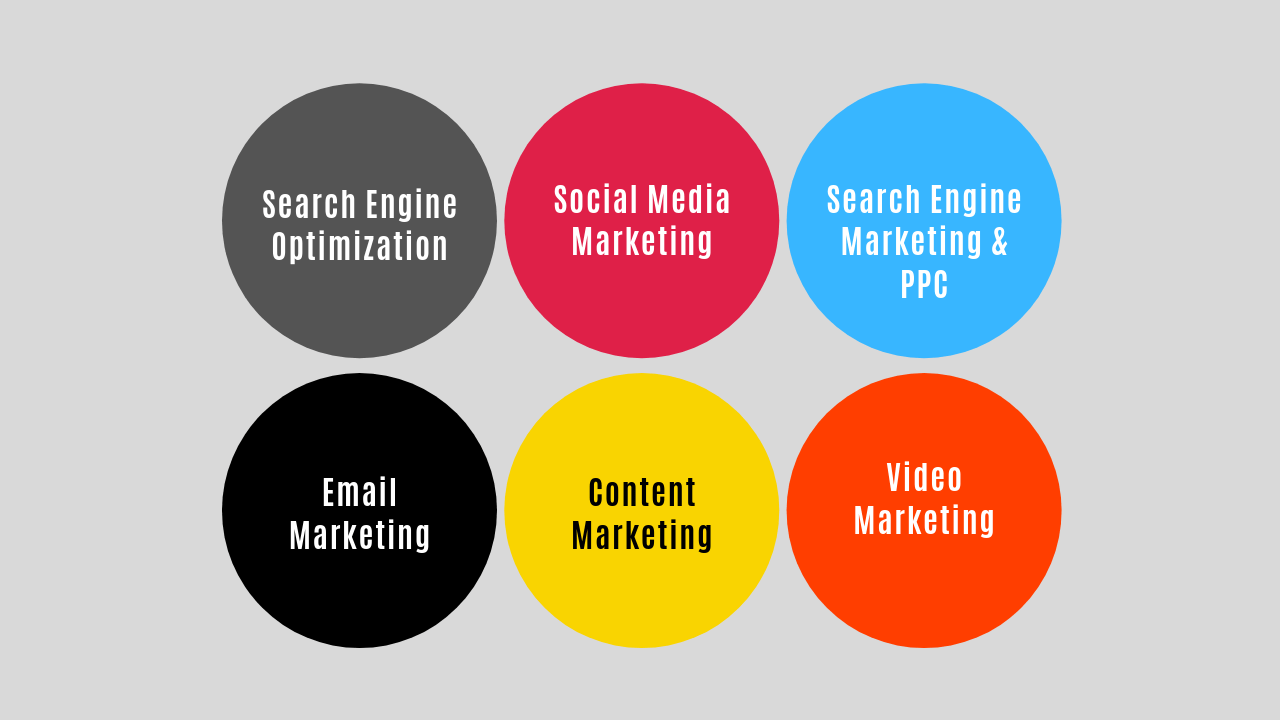 First, we recommended these top marketing channels for the website that could do the best for an immigration firm. And after recommending the marketing channels they decided to start with our SEO services and later online reputation management services.
We advised the company to concentrate on Search engine optimization because it is one of the best sources of organic traffic that every business needs. Content had to be the key focus of all the marketing efforts we were going to put in. We also urged them to post blog posts regularly to engage deeper with the target audience and prospects. We know from our experience that blogs can drive targeted traffic to their website and new subscribers to their email lists.
Besides search engine optimization and blogging, we also advised the company to consider social media marketing. We told them to continue to update their posts on various social platforms to stay connected with their targeted audiences. We identified and recommended we work on Facebook as our findings suggested this platform to be the most important for the target audience.
Immigration consulting is a market that heavily relies on trust. There are a plethora of immigration agents offering the service, which makes this niche a very less trusted segment. It was thus important to show the Radvision World Consultancy brand in a positive light. We adapted youtube to create and publish videos to educate the audience about various important aspects of the visa and immigration process. This was essential to establish the brand as a trusted resource.
Last but not least, we also recommended they use paid advertising and email marketing to bridge the gap and give us the quick boost we needed.


What SEO marketing strategies we implemented on the website to achieve the goal?
1. Technical SEO optimization
These days technical SEO is one of the most important phases that you need to optimize to improve Google search ranking. there are several technical SEO ranking factors that we implement into the pages for Radvision Word so Google can understand the pages and the bot can crawl and index the pages easily. We know that Technical SEO is the process of understanding a website's content and how to optimize it so that it is visible to search engines. Want to know what exactly we did to optimize the website pages technically? See our checklist below:
Set Up Google Tag Manager
Set Up Google Analytics
Set Up Google Search Console
Set Up Bing Webmaster Tools
Keywords Research
Website Content Optimization
Pages Title Optimization
Pages Meta Description Optimization
Exclude Useless Pages from Google
Generate & Submit XML Sitemap
Fix Duplicate Versions of the Site
Mobile-Friendly Test
Check Temporary 302 Redirects
Find and Fix Duplicate and Missing Meta Descriptions
Nofollow Link Optimization
Find and Fix Keyword Cannibalization Issues
Configure Your Permalinks
Install & Configure SEO Plugins
Create a Robots.txt File
Broken Internal and Outbound Links Fix
Improve Internal Linking
Analyze Competitors
Keywords Implement
Canonical URL Tag Optimization
SEO-Friendly URL Structure
Heading Tags Optimization
Images Alt Tags Optimization
Find and Fix Multiple H1 Tags
2. Keywords Research
Keywords are very essential for every business and every business needs to give more attention when selecting keywords for their business. Like other businesses, SEO keyword research is also important for an immigration agency. It has become increasingly important for businesses of all sizes to focus on search engine optimization (SEO) and use keywords in their content.
Increasingly, smaller businesses are using SEO to expand their target market. In order to understand how a business can utilize SEO effectively, there is a need to perform keyword research. We researched relevant keywords for Radvision as per their target audience types and locations. analyzing the importance of keywords in marketing and understanding the process of conducting an SEO keyword analysis.
We used different types of data and keyword research tools to identify relevant keywords and then implemented those keywords into different areas of the website pages like in the title, description, URLs, headings, content, images name, title, etc.
The Importance of Keywords in Marketing Keywords is essential for success with digital marketing because they allow companies to pay less money and still be able to reach a large portion of people that may not otherwise be reached without them. Search engines like Google rely heavily on keywords as well so they can be highly reactive and adjust their rankings accordingly when new information is shared on the internet.
When done correctly, targeted keywords allow businesses to reach specific audiences that would otherwise be inaccessible without them. At the essential stage, we started with long tail keywords to get found the pages in Google in a short period of time and drive relevant traffic to the website. Later we started to work with highly competitive keywords because till that we had built good domain authority for the website.
3. We optimized the landing pages
Landing page optimization is one of the biggest challenges many marketers face. This is what we have noticed over our more than a decade of experience in the search engine optimization industry. In fact, a typical landing page of any website converts anywhere between 1 % and 3 % on average.


A lot of companies that we have worked with have optimized landing pages that convert more than 3 percent. We also promised Radvision World Consultancy that we would achieve double the results. To overcome this result, we utilized various strategies which helped to optimize our client's landing pages and improved conversions.
See what best practices we used to optimize landing pages for the company to improve conversions:
Implemented relevant visuals on the landing pages
Optimized high-converting content
Made clear offers
Simplified landing pages
Mentioned the important part above the fold
Mentioned call-to-action buttons straightforward
Added contact information
Tried different headlines and copy
Added testimonials to help convert undecided users
Optimized landing page for SEO
4. Build Authority Backlinks
SEO is the process of optimizing websites for visibility on search engines like Google, Bing, and Yahoo. One of the ways that many SEOs use secure backlinks from credible sources is by creating high-quality website content that would be relevant to their target audience. There are different types of backlinks creation strategies that SEO experts follow to build high-authority backlinks.
Backlinks are one of the strongest factors for SEO ranking. This was the reason we created relevant backlinks by using authority websites to improve the website authority on the web. We produced quality content to secure links from reputable sources by using blogging, videos, social media, etc.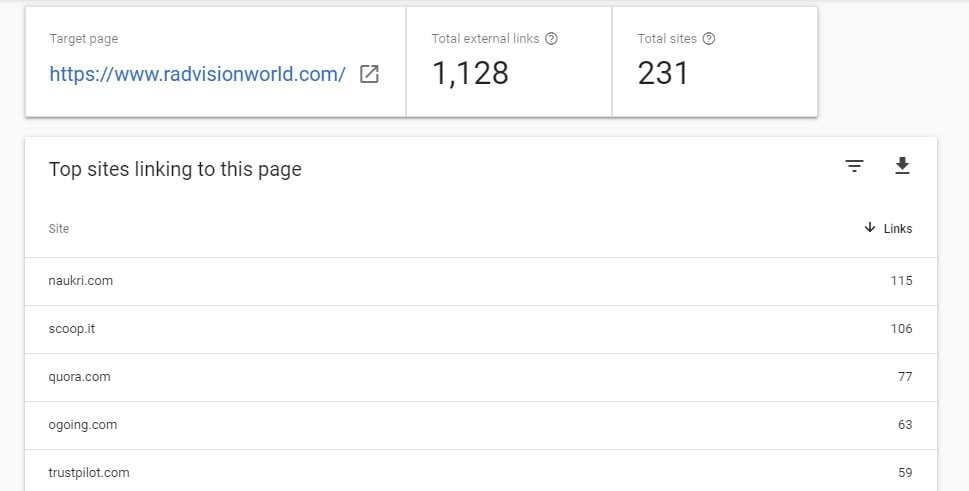 If you want your website to rank high in search engines, the first thing you need is external links pointing to your website. Your link profile must come from highly authoritative sites.
So after analyzing our client's website, we found out that no link equity was being passed from external pages. This caused problems for Radvision World Consultancy because the site didn't leverage content that attracted links naturally.
To fix this, our SEO team adopted the best approach to earning links through customized content marketing. These links increased both the domain authority and page authority of our client's entire site. We also took time to eliminate negatively impacting links.
We also noticed some bad links for the website and without wasting time we removed those links by using backlinks removal tools.
5. Improving customer experience
Radvision World Consultancy was often taken off-guard by several negative reviews posted by competitors on various online platforms. These negative reviews were found by potential prospects that searched for the company's name. These negative reviews which were a result of bad customer experience ended up affecting the company's online reputation. To avoid such issues in the future they also decided to avail of our online reputation management services.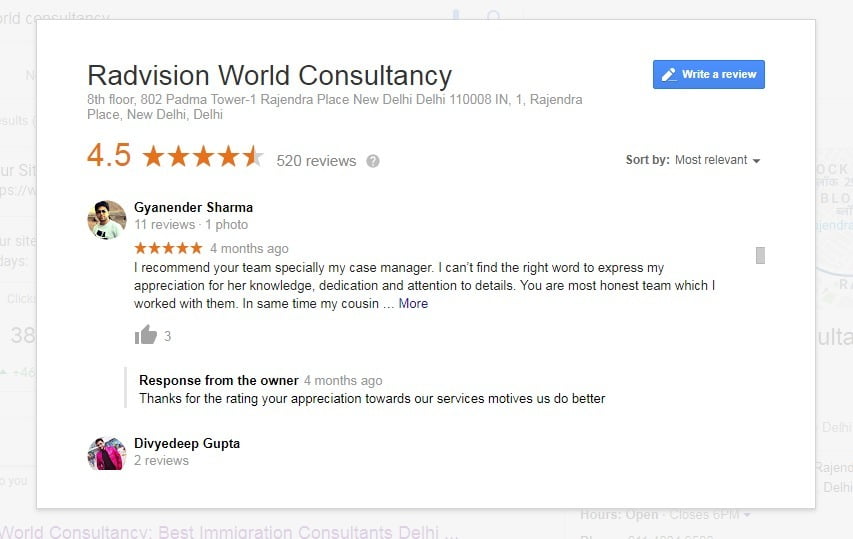 To fix this issue, we embarked on improving customer experience to maintain overall positive reviews online. We utilized several ways that helped our client reduce churn, improve customer satisfaction and increase revenues. For instance, we created several testimonial videos for those who want to find out what clients are saying about Radvision World immigration services.
We reached out to their existing and old customers to record their testimonials about their experience with the services Radvision World had provided. We believe real authentic testimonials go a long way in winning future clients.


6. Ongoing website analysis
As a website owner, you want your site to be seen and ranked high on search engines. This is a difficult task without the proper tools. But why do you need that? The business of website and web presence has evolved greatly in recent years, with the evolution and innovation of search engine algorithms for both desktop and mobile devices. There are many different SEO tools available to keep up with these changes and make sure your site is getting the most out of it.
Same for Radvision we're using effective marketing tools to measure SEO performances. Here are a few of the tools that we're using ongoing for website performance tracking:
1. Google Search Console
Our initial audit showed us that the website did not make use of Google Search Console at all. This was challenging as it would have given some valuable input in shaping our strategy for the next 6 months. We set up the Google Search Console for the website so it could give us actionable insights over the next few weeks.

The first important insight was shocking. The website had many errors such as page not found, broken links, crawl issues, and wrong robot configuration. The website even had issues with its structure and links acquired from poor-quality websites. Our team addressed all these blunders and validated the progress via the console in the first 2 months.

We used Google Search Console to find specific terms that people search for whenever they want to find an immigration consultant agency in New Delhi. We used these keywords and phrases to create new content that people are interested in. We also used the tool to mine other essential data that we used to improve our client's site.
2. Google Analytics
The 2nd most used tool is Google Analytics for website tracking. This tool helped us in many ways to get useful reporting about different Analytics dimensions like Attribution, Demographics, Ecommerce, Event, Gaming, General, Geography, Link, Page/screen, Platform/device, Publisher, Time, Traffic source, User, User lifetime, Video, etc.
By using this tool we're able to analyze user experiences on the website pages like engagement rate, bounce rate, time on page, events, conversions, etc. to further enhance website pages to fill all these gaps.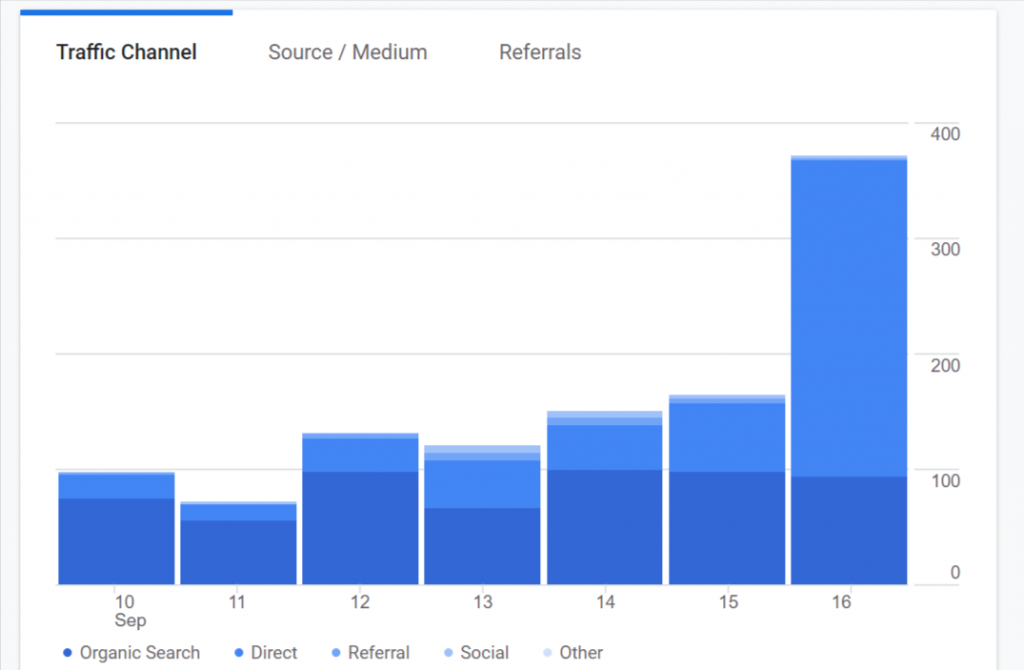 There are many other digital marketing tools that we regularly use to track our marketing campaign for the website. Similarly, we use these effective marketing tools to promote immigration businesses like yours.
Our overall SEO achievement and impact on the project
Our team of dedicated and passionate SEO experts has put in a lot of hard work to make sure that our website was able to rank higher than our competitors in the search engines, and we are thrilled with the results. See our SEO achievements below:
Feedback from the founder/CEO
Before VOCSO, we had been overwhelmingly disappointed by several SEO agencies in the past. We were desperate and wanted to generate more traffic to our site and leads. Little did we know that this was not possible without fixing many errors in our website. Our website was not ready at all to use or even attract the traffic. The team worked to deliver good results within six months. Their ongoing SEO work has helped to maintain our important keywords on the first page of Google. This translated to more traffic and more leads. The team did a fantastic job – Rohini Upadhyay
Conclusion
As a reputed SEO agency, we were able to double Radvision World Consultancy traffic in 6 months. Now Radvision World Consultancy is seen as a trusted Immigration consultant in New Delhi India.
Our SEO team strives to achieve the same results with every client we work with. Nothing makes us happier than seeing our efforts impacting our client's business positively.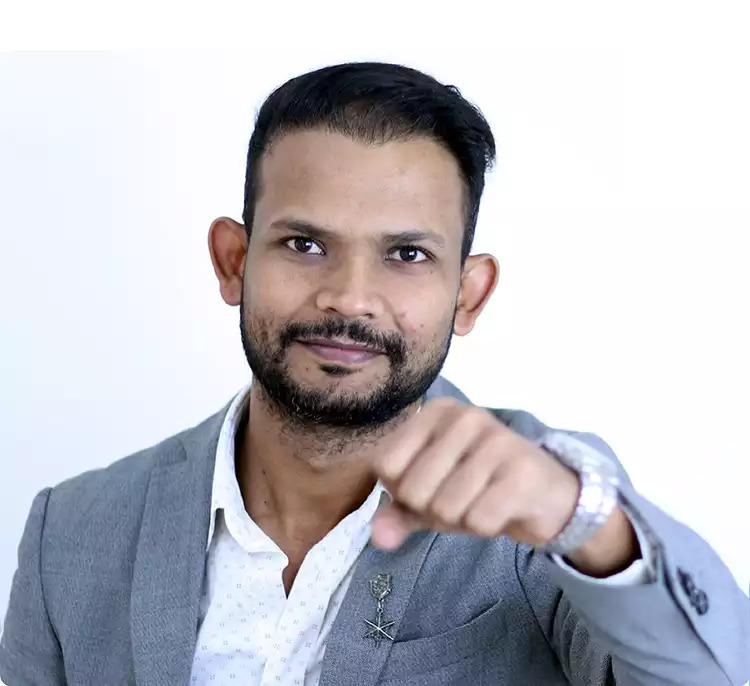 About Deepak Chauhan Hi, I am Deepak Chauhan, a Digital Marketing Strategist. I'm the CEO & Co-Founder of VOCSO Digital Agency, a creative web design, development, and marketing agency based in India & USA.