If you're a startup looking to improve your online presence, search engine optimization (SEO) is a must-have strategy. In this article, we'll discuss the best SEO practices for startups in 2023. We'll cover everything from keyword research to content creation, technical SEO, and link building. So, let's dive in and explore the world of SEO for startups!
Did you know that 93% of all internet experiences begin with a search engine? With such a startling percentage, it's obvious that having a strong SEO strategy is essential for companies.
The SEO trends are changing so quickly so conventional SEO strategies might not be effective. Startups must keep ahead of the curve as search algorithms evolve and get more complex in order to maximize exposure and organic traffic.
If we talk about 2023 then SEO has become even more challenging. Everyone wants to see their website on the top 10 or on the first page of SERPs. This is because 75% of visitors never visit the second page to find something on a search engine like Google according to recent surveys. This demonstrates how crucial it is to employ sound SEO strategies in order to secure a position on the first page. Startups can significantly increase their chances of attracting the interest of their target market and obtaining leads that are worthwhile following up on by employing the proper strategies.
We'll discuss the most cutting-edge and effective SEO strategies for startups in this blog, which is intended to help them flourish in the digital market. Whether you are an aspiring entrepreneur trying to launch your own firm or a seasoned business owner looking to enhance your online profile, this blog is your guide to the dynamic world of SEO.
In order to help your startup reach new heights in 2023, let's embark on this SEO trip together and examine the tried-and-true tactics, cutting-edge methods, and professional advice.
SEO for Startup Best Strategies to Follow in 2023
1. Build the Right Reputation in the Search Results
Startups need to build a strong online image in order to be taken seriously and attract potential customers. Here are some ideas to think about:
Optimize your website: Optimizing SEO for a website in 2023 is crucial. Make sure that your website is set up so that search engines can find it. This means using important keywords in your content, making sure your meta tags are optimized, and making your page load faster. Make sure your website not having technical issues because it can prevent bots to crawl and index your pages and fast loading in browsers. There are several technical SEO factors that you should consider to make your website easy to access.
Develop high-quality content: If you want to attract organic traffic and build a good image, you need to make content that is useful and interesting. HubSpot says that businesses that regularly post blog posts get 97% more inbound links than those that don't. Producing quality content and optimizing it for SEO can improve your reputation on search results.
Encourage reviews from customers: Good reviews are a big part of building trust and trustworthiness. Research shows that 87% of people look at online reviews before buying something. Encourage happy customers to leave reviews on sites like Google My Business, Yelp, or review sites that are specific to your business. If you can't manage these things then it will be better to take the benefits of reputation management services offered by online reputation management companies.
2. Find and Control Threats to Your Product
To keep a good online reputation for your startup's product or business, you need to find and deal with any possible threats. What you can do is:
Watch social media and review sites: Keep an eye on social media and review sites on a regular basis to find out about any complaints or bad feedback. Respond quickly and professionally to solve problems and answer concerns. 
Utilize online reputation management tools: Tools like Google Alerts, Mention, and Brand24 can help you keep an eye on your online reputation. When your company or product is mentioned online, these tools can let you know right away, so you can respond effectively. 
Deal with negative content: If you find negative content about your company, you should do something about it. Reach out to the right people or sites to fix the problem or ask for false or inaccurate information to be taken down.

By taking care of these tactics you can manage your online reputation without delay.
3. Speed Up Your Startup's Authority
Startups need to establish power and credibility if they want to be seen and rank higher in search results. Here's how to boost the credibility of your new business:
Build good backlinks: By using the right backlinks creation strategies you can build quality backlinks for your startup website. Backlinks from websites that are trusted and important are a strong sign of authority. Focus on getting backlinks from industry leaders, high-quality directories, and respected blogs where you can post as a guest writer. Moz did a study that found that websites with a lot of backlinks tend to do better in search results.
Thought leadership and guest blogging: Putting up guest posts on influential industry blogs or writing articles about thought leadership can help your startup gain a better image and more authority. It lets you show off your skills and get in front of a bigger crowd.
Participate in social media and industry communities: Take part in social media platforms and communities for your business. Share useful content, interact with your audience, and show that you are an expert in your field who can be trusted.
4. Scale User Acquisition Exponentially
Scaling user acquisition is essential for any startup looking to grow and achieve success in the digital space. One way to achieve this is by creating pages that can provide exponential ROI by ranking for many relevant queries. Airbnb's "things to do in" pages are a perfect example of how this can be done right.
By targeting queries such as "things to do in San Francisco" or "what to do in San Francisco," Airbnb's pages rank for over 160,000 keywords, with a combined search volume that is truly massive. This success is due in large part to the fact that these pages satisfy user intent perfectly, providing a well-curated list of insider locations that are not the same touristy places found on every other site.
To build a similar construct at scale, startups should follow a high-level process that includes finding something that can be scaled online, figuring out user intent, creating a small set of test pages, measuring their performance, refining, and finally scaling up. Startups should focus on outstanding content that is easy to consume and satisfies user intent, along with building authority, to rank well.
For startups whose products live online, the process may be less about finding something to scale and more about refining existing pages before scaling them up. This can involve everything from optimizing components and content on landing pages to designing snippets that catch the user's eye. By following these steps, startups can achieve exponential growth and success in user acquisition.
5. Focus On the Right SEO Opportunities
The fifth strategy for startups to follow in 2023 is to focus on the right SEO opportunities. As mentioned earlier, different types of startups have different SEO requirements, and it's essential to focus on the areas that matter the most. The three key areas of SEO are technical optimization, backlinks, and content.
For startups that have a lot of pages to index, technical optimization is crucial. They need to ensure that their website is crawlable and accessible to search engines. Social networks, e-commerce startups, and marketplaces should spend more time on internal linking, hub pages, and XML sitemaps.
On the other hand, startups in the health, logistics, and fintech sectors usually don't have many pages to index, but they need to focus on creating high-quality content and earning backlinks. Microsites and blogs are excellent choices for such startups, and they can supplement them with linkable assets like guides, infographics, and whitepapers.
Hardware, SaaS, and API startups are in the middle ground, and they should focus on all three areas of SEO – technical optimization, backlinks, and content.
Implementing SEO for startups offers several benefits, including identifying the best levers to scale your startup, improving your authority, defending your product against threats, and building your reputation. By focusing on the right SEO opportunities, startups can gain a competitive advantage in their niche.
As a startup, it's essential to identify the SEO challenges you face and address them accordingly. Whether it's technical optimization, backlinks, or content, you need to have a strategy in place to achieve your SEO goals. By doing so, you can attract more users, increase conversions, and achieve long-term success.
6. A Technical SEO Game Plan
Technical SEO means optimizing the technical parts of your website to make it more visible in search engines. Here are some important things to keep in mind:
Optimizing the speed of a site: Speed is a very important scoring factor. You can speed up your website by compressing pictures, letting browsers store data, and reducing the size of CSS and JavaScript files. Google's PageSpeed Insights can give you information and suggestions for how to improve.
Mobile optimization: Since more and more people are using mobile devices, it's important to have a website that works well on mobile devices. Make sure that your website is adaptable and that it works well on all devices. Google's mobile-first search also takes into account how well a site is optimized for mobile devices.
URL structure and site architecture: Make sure the URL structure is clear and reasonable so that both users and search engines can understand it. Sort your website into well-structured groups and subcategories to make it easier for crawlers and users to find what they're looking for.
XML sitemap and robots.txt: Make an XML sitemap to make it easier for search engines to find and analyze the pages on your website. Use a robots.txt file to decide which parts of your website search engine crawlers can look at.
7. Quality Content Matters the Most
Focusing on good content should be your top SEO plan for a new site. This is because search engines like Google rank websites based on how useful and high-quality their content is.
Making good content that gives your target audience useful information can help your website become an authority in your field. This can lead to more traffic, more interaction, and more sales in the end.
It's important to optimize your website for search engines by using keywords, meta descriptions, and title tags that are related to your site. Building good backlinks to your site can also help it do better in search engines.
Any SEO plan for a new site should start with a focus on good content. By making useful content and optimizing your website for search engines, you can get more people to visit your site and get more customers.

In the world of SEO, quality content is king. This is especially true for startups, who are often trying to establish themselves in a crowded market. Creating high-quality, relevant content is the best way for startups to stand out and attract new customers.
One of the most important things to remember when creating content is to focus on your target audience. What are their pain points? What kind of information are they looking for? What kind of content will be most helpful to them? By answering these questions and tailoring your content to your audience, you can create something that is truly valuable and that will help you build a loyal following.
Another important aspect of quality content is its relevance to your business. The content you create should be closely tied to your products or services, and it should help to establish you as an expert in your field. By creating content that is relevant to your business, you will be able to attract customers who are interested in what you have to offer.
Finally, it's important to remember that quality content takes time and effort to create. It's not something that can be rushed or thrown together haphazardly. To create truly great content, you need to do your research, carefully craft your message, and edit and refine it until it's perfect. This may require a significant investment of time and resources, but it will ultimately pay off in the form of increased visibility, higher search engine rankings, and more engaged customers.
8. Use User/Visitors Data Strategically in Google Analytics
Google Analytics is an incredibly powerful tool for startups to measure their website's performance, but most entrepreneurs don't take full advantage of its potential. Understanding how users interact with your site, and which pages they visit, can help you identify areas for improvement and optimize your site for better user engagement.
One of the most critical features of Google Analytics is its ability to provide you with data on user behavior. You can use this data to create customer profiles and identify which types of visitors are most likely to convert. This information can help you optimize your website's content, layout, and design to appeal to your target audience.
Here are some essential metrics to track in Google Analytics:
Bounce rate: This is the percentage of visitors who leave your site after viewing only one page. High bounce rates can indicate that your site is not engaging enough or that visitors are not finding what they are looking for.
Time on site: This metric measures how long visitors stay on your site. Longer times indicate that visitors are engaged with your content.
Pages per session: This metric measures how many pages visitors view per session. Higher numbers indicate that visitors are exploring your site and finding it useful.
Conversion rate: This metric measures how many visitors take a desired action, such as making a purchase or signing up for a newsletter.
Using this data strategically can help you optimize your website for better user engagement and drive more conversions. By understanding how visitors interact with your site, you can identify areas for improvement and make changes that will drive more conversions.
So, don't underestimate the power of Google Analytics. Use it strategically to gain insights into your website's performance, and use those insights to optimize your site for better user engagement and conversions.
9. Work with Consistency
Content creation: Putting out high-quality material regularly helps people find and interact with your website. HubSpot says that businesses with 16 or more blog posts per month got almost 3.5 times as much traffic as those with 0–4 blog posts per month. Consistency in creating material helps your brand become known as a reliable source and brings in more people.
Social media presence: Consistent activity on social media sites helps build your brand's online presence and brings people to your website. Buffer looked at more than 40,000 businesses and found that sharing 5–10 times a week led to more people engaging with the posts. You can get more people to know about and interact with your brand if you regularly share useful content and talk to your audience.
Updates to algorithms: Search engine algorithms like websites that always have new, relevant, and useful material. For example, Google's BERT update stressed how important high-quality, informative material is. If your website always meets these requirements, it will likely rank better in search results.
For example,
A new e-commerce company always writes helpful blog posts about fashion trends, style tips, and insights into the industry. By releasing content on a regular schedule and making it useful, they attract a loyal audience and get more people to visit their website on their own. Over the course of six months, their consistent work led to a 30% increase in organic search traffic, which led to a big boost in sales and brand awareness.
10. Don't Forget Your Pages to Update at Least Quarterly
Regularly updating your site helps you to rank high in SERP
Search engines give more weight to information that is new and up-to-date. A study by Ahrefs found that 35% of the pages in their index are less than a year old. This shows how important it is for pages to be new. By updating your pages every three months, you show search engines that your site is busy and relevant, which will help it rank higher in search results.
User experience: Outdated or useless information can make the user experience worse. By changing your pages often, you can make sure that people find correct and useful information. This makes users happier, lowers the number of people who leave right away, and raises engagement measures like time on page and pages per session.
Updates to algorithms: Search engine algorithms are always changing. By updating your pages often, you can keep up with the latest statistical needs. For example, Google's Core Web Vitals update focuses on how quickly pages load and on measures that are important to users. By keeping your pages up-to-date, you can make sure they work well with these changes to the algorithms.
A software startup updates its product pages every three months with new features, improvements, and customer feedback. Over the course of three months, this approach of regular updates leads to a 15% rise in organic search traffic and a 20% drop in bounce rates. Users like up-to-date information, which leads to more conversions and happier customers. Also, search engines will rank the pages higher in search results if they are updated often, which will increase their organic exposure and bring in more potential customers.
11. Focus on Long-Tail Keywords in Your Targeting
Putting your SEO efforts on long-tail keywords can help your company in a number of ways. Why is it so important?
Long-tail keywords have less competition because they are more detailed and have fewer searches than broad, general keywords. But there is less competition for them, which makes it easy to rank higher in search results. By focusing on long-tail keywords, your company has a better chance of ranking well and getting relevant traffic from search engines.
Long-tail terms often mean that the user is looking for more specific information or products/services. This means that they are more likely to convert. So, people who use long-tail terms to search are usually closer to making a decision to buy. By making sure your content is optimized for these keywords, you can get highly focused traffic that is more likely to turn into sales.
Long-tail keywords help match your content to the specific wants and questions of your users. When your content directly answers what they were looking for, it gives the user a better experience, which can lead to more interest, longer sessions, and a lower "bounce rate."
Example: If a new travel website wanted to rank for the broad term "hotels," it would be up against a lot of established travel sites. But by focusing on long-tail keywords like "luxury beachfront hotels in Bali," the startup can attract users who are especially looking for luxurious hotels in Bali.
Even though the number of searches may be smaller, the chance of a conversion is higher because these users know they want to book a hotel. By optimizing its website and content for these long-tail keywords, the company can attract a niche audience and drive targeted organic traffic. This leads to higher booking rates and a competitive edge in the market.
12. Focus on Local SEO Optimization with Local Searching Keywords
Focusing on local SEO optimization with local search keywords is very important for startups that want to reach people in certain areas. Why is it so important?
Google says that nearly 46% of all results are done with a focus on a specific place. When looking for goods or services in their area, people often use keywords that are related to their location. By focusing on local terms that include the name of your city, region, or neighborhood, you can make sure that your content matches what people are looking for when they search in your area.
Less competition: Local SEO optimization lets startups compete with smaller local businesses instead of bigger national or international businesses. Local terms tend to get less traffic, but there's also less competition for them. This gives your new business a better chance of ranking higher in local search results and getting local visitors who are interested in what you have to offer.
Higher conversion rates: People who search locally are often looking for quick answers or local companies that can meet their needs. By optimizing your website and content for local keywords, you can bring in people who are more likely to become customers or clients because they are already interested in what you have to offer.
Google's Local Pack: When people look for local businesses, Google often shows a Local Pack with a map and a list of businesses that match their search. By optimizing your website for local keywords, you increase the chance that it will show up in the Local Pack. This will give your startup more exposure and bring more people to it.
A coffee shop startup in Los Angeles works on local SEO optimization with keywords like "best coffee shop in Los Angeles," "coffee shops near me," and "Los Angeles coffeehouses."
By focusing on these local keywords, the company makes itself more visible to coffee lovers in the area who are looking for nearby coffee shops. This local SEO approach leads to a 25% increase in organic traffic from local searches and a higher conversion rate, as users are more likely to visit the coffee shop and become repeat customers.
13. Enhance the Number of Pages on the Website
Adding more pages to your website can help your startup's SEO efforts in more than one way. Why is it so important?
More chances to be indexed: Each page on your website gives search engines a chance to index and rank your material. By adding more pages, you make it more likely that search engines will find your website and show it in search results. This can make your site more visible and bring in more traffic.
Targeting more keywords: If you add more pages, you can target a wider range of keywords and topics that are important to your company. This lets you reach different parts of your target audience and gives you a better chance of ranking for different search terms. Targeting a wider range of keywords can help you get higher results and more traffic from search engines.
Better internal linking: Adding more pages gives you more chances to link between them. Internal links help search engines figure out how your website is set up and how the different parts relate to each other. Effective internal linking makes it easier for search engines to crawl and navigate a website, which is good for SEO.
Expertise and depth of content: Adding more pages lets you make material that is more in-depth and complete. By giving useful and detailed information about certain topics, you can make your company a leader in its field. This can make people spend more time on your site, interact with it more, and trust it more, all of which are good for your SEO results.
A new fitness app company adds more pages to its website that talk about different workout routines, nutrition tips, and fitness tasks. Each page has its own material and focuses on a different set of fitness-related keywords.
Because of this, the startup's organic traffic goes up by 20% because more pages are indexed and rank well for related search queries.
When visitors find more and better information, they are more likely to stay on the site and buy something. This helps the company become a trusted resource in the fitness industry.
14. Promote Your Page Infernally
If you want to improve the visibility of your website's pages in search engines, internal linking can be a powerful tool to achieve this. Internal linking involves creating hyperlinks between pages within your website, allowing visitors to navigate easily from one page to another. When done strategically, it can also help search engines understand the hierarchy and structure of your website, which can improve your website's overall SEO.
Here are some tips for using internal linking effectively:
Link to Relevant Pages: Make sure to link to relevant pages that are related to the content of the page you are linking from. This not only helps visitors navigate your website more easily but also helps search engines understand the context of your content.
Use Descriptive Anchor Text: Use descriptive anchor text that clearly explains what the linked page is about. Avoid using generic phrases like "click here" or "read more."
Link from High-Authority Pages: Linking from high-authority pages within your website can help pass on authority and improve the overall SEO of your website.
Use a Logical Hierarchy: Make sure to organize your pages into a logical hierarchy and link to pages accordingly. This helps search engines understand the structure of your website and can improve your website's overall visibility.
Don't Overdo It: While internal linking is important, it's also important not to overdo it. Too many links on a page can be overwhelming for visitors and can also dilute the importance of each link.
15. Use Relevant Words for Linking (Internal & External Links)
Linking is an essential aspect of SEO, and it's important to use relevant words for both internal and external links. When it comes to internal linking, it's essential to use relevant anchor text to link to other pages within your website. This not only helps users navigate your site but also helps search engines understand the context and relevance of your pages.
For example, instead of using generic anchor text like "click here" or "read more," it's better to use descriptive text like "learn more about our services" or "visit our blog for more information." This not only provides a better user experience but also helps search engines understand the content of the linked page.
Similarly, when linking to external websites, it's important to use relevant words to provide context for the linked page. Linking to reputable sources can also improve the credibility and authority of your website.
It's also important to note that overusing exact match anchor text (using the exact keyword phrase as the anchor text) can be seen as spammy and harm your SEO. Instead, use a variety of relevant anchor text that reflects the content of the linked page.
Use anchor text like "according to a study by HubSpot" or "research done by industry experts" instead of vague words like "click here for more information." This shows search engines that you are using credible sources and gives your material more weight.
Studies have always shown that useful anchor text is important for both internal and external links. Backlinko looked at 912 million anchor texts and found that anchor texts that were more descriptive led to better search engine rankings.
16. Write Research-Based Content Instead of AI Tools
Using content based on the study is a tried-and-true way to improve the SEO of your website. In-depth studies and analyses show that this method works to bring in more organic traffic and move up in the search engine results.
Research is one of the most important ways to learn about user behavior, term trends, and how search engines work. By doing thorough research, you can find keywords and themes that your target audience will be interested in. This lets you make high-quality material that matches both what users want and what search engines want.
Also, your content will be more credible and reliable if you use reliable sources and cite respected studies in it. Content-based on research gives your readers valuable insights and makes your website a trusted source of information for your business.
Consider using data-driven studies, industry reports, customer surveys, and expert views to get the most out of research-based content. These sources give your material more credibility and show that you know what you're talking about.
17. Think About Visitors the Most Instead of Focus About Search Engines
When making content for your website, it's important to put your visitors' wants and preferences first instead of just thinking about search engines. When you give users a good experience, you get more engagement, more conversions, and better SEO success. Here's why it's important to focus on the visitor:
User engagement: If you give your visitors the information they like, they will stay on your site longer, bounce less, and look at more pages. Adobe did a study that found that websites with strong user engagement have a conversion rate that is 3.5 times higher than those with lower user engagement.
A fashion blog that puts the interests of its visitors first would focus on making material that fits their fashion tastes, like outfit ideas, styling tips, and analyses of fashion trends. By knowing who the blog is for and meeting their needs, the blog attracts people who are interested in fashion, gets them to look at more than one page, and builds a loyal following.
Improved usability: When you optimize your website's navigation, style, and mobile responsiveness, it's easier for people to find what they're looking for and move around your pages. A website that is easy to use makes viewing easier and makes people want to stay longer.
Think with Google did a poll and found that 79% of people who don't find a website's layout to be mobile-friendly will leave and look for another one.
Content relevance: Your website becomes a trusted resource when you create high-quality, relevant content that addresses the pain points of your users and offers helpful solutions. When people visit your website and find your material useful and interesting, they are more likely to interact with it, share it, and come back.
A website that gives financial help and focuses on the needs of its visitors would have tips on budgeting, saving, and investing. By giving them content that they can use to reach their financial goals, the website gets credibility, brings back visitors, and builds trust.
By putting your guests' needs first, you can give them a good experience, get them more involved, and drive organic traffic. In the end, search engines like websites that give people something of value. If you focus on your visitors, you can naturally improve your website's SEO.
19. Speed & Responsiveness of Pages
How quickly and easily the pages on your website load is very important. This is why:
User experience: People want to be able to browse quickly and easily. Users may leave your site if the pages take too long to load. On the other hand, pages that load quickly and work well keep users interested and happy.
Search engine rankings: Search engines like Google give more weight to websites that make it easy for users to find what they are looking for. Pages that load faster tend to rank higher in search results, which means they are more likely to be seen and get more pure traffic.
Mobile optimization: More and more people are using their phones, so it's important to have a website that works well on phones. Responsive design makes sure that your site looks good and works well on all kinds of devices. This makes the user experience better and keeps people on your site.
To make your website faster and easier to use, optimize it by compressing pictures, cutting down on code, and using caching. Also, make sure your website works well on mobile devices by using a flexible design.
Focusing on speed and response can improve the user experience, help your website rank higher in search engines, and get more people to visit your site.
Conclusion
In conclusion, SEO is an essential strategy for startups looking to improve their online presence and drive more traffic to their websites. By following the best SEO practices discussed in this article, you can optimize your website for search engines and improve your visibility in SERPs.
Start by conducting thorough keyword research to identify the keywords and phrases your target audience is using to search for your products or services. Then, optimize your website's on-page and technical SEO to ensure that search engines can crawl and index your website efficiently.
Link building and content creation are also critical components of SEO. Building high-quality backlinks and creating engaging content can help increase your website's authority and relevance in search engines' eyes.
Local SEO and mobile SEO are also essential for startups looking to attract local customers and optimize their websites for mobile devices. Finally, tracking your website's performance with analytics tools and leveraging social media can help you continuously improve your SEO strategy.
By following these SEO best practices, startups can increase their online visibility, attract more customers, and achieve long-term success in the digital space.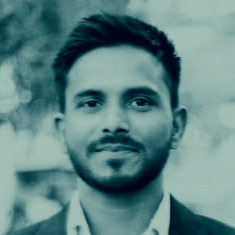 About Raj Kishore A digital marketing consultant at VOCSO. I've been working in digital marketing since 2010 and I am an expert at generating leads online via SEO, Paid Marketing, Social Media Marketing, Email Marketing, Site/Landing Page Testing and Optimization, and Display and Remarketing.