Over 4.7 billion people across the world utilize the internet every day! The significance and advantages of online reputation management are evident in this statement. Just consider the pressure your brand is already facing while many millions of people continue to join the digital tribe every year.
Online brand reputation has become a significant component of the organization in the digital age! It has become imperative to provide services like social media chatbots and management tools and to opt for omnichannel solution providers.
The world now mostly uses social media and other digital platforms, with real life reduced to a struggle for existence. Brands have greatly profited from this contemporary trend. Since humans can create and destroy things that are impossible to see on a 6-inch screen, they also have a lot to lose.
Today, a company's reputation as a brand makes or breaks it. So the brand image needs to be maintained across a variety of platforms.
In light of this, protecting your brand from the fury of disgruntled clients as well as scammers is essential. Online Reputation Management (ORM) can help with this. Although it would be inaccurate to refer to these people as PR, they undoubtedly make sure that your brand image is maintained while retaining the trust of your clientele.
For this approach, they utilize a variety of online reputation management technologies. Both lead generation and business retention benefit greatly from this.
What exactly is online reputation management?
Online reputation management (ORM) combines SEO, digital marketing, and public relations tactics that you can use to protect and uphold your online reputation. Positive news, statements, and images about you or your company online can all benefit from ORM.
Monitoring an individual's or a brand's online reputation is the process of online reputation management. It entails concentrating on social media sites like Facebook, Instagram, YouTube, and LinkedIn, addressing potentially negative information, and leveraging consumer input to assist in solving issues before they hurt the reputation of the brand or the person. The goal of online reputation management services is to control online searches for goods and services.
Here we are going to emphasize the five major benefits of Online Reputation Management services, thus answering the question posed by most brands- which is also the title of this article. So, read on!
The benefits of online reputation management
1. Tackle the rumors
Spreading rumors about a brand is an example of a black marketing strategy frequently used by rivals. Sometimes, rumors are the result of isolated experiences or personal ideas.
The market swiftly picks up rumors and spreads them in all directions without regard for borders. Rumors have the power to destroy a reputable brand. One fundamental aspect of ORM and one of its advantages is its ability to suppress rumors.
Most of the time, people prefer to hear negative news. ORM is excellent at tracking rumors and offering quick responses. This preserves the brand's reputation.
2. Market credibility unharmed
A brand takes years to develop, yet it can be destroyed totally in a matter of minutes. Online Reputation Management's task is to prevent market events from having an impact on a brand. The public's perception of your brand is what actually determines your marketing credibility.
Negative factors may affect this perception, but an active ORM makes sure that this doesn't happen. It aids in combating bad feelings and criticism in order to preserve your credibility.
Due to the release of defective products, offensive material, or subpar services, we've seen major businesses virtually lose market confidence. In those conditions, online reputation management saved brands from the depths of hell while maintaining their credibility.
3. Pacifies complaining customers
No brand or company in the world wants customers complaining about their negative experience with their brand across every portal available across the digital spectrum. However, not everything works as per your wants, right? No matter how perfect or efficient the product or service is there are always going to be bad patches, just like there will always be angry customers.
There will always be some disgruntled customers if your business sells FMCG products or tiny things on a huge scale. Such unfavorable sentiments are like quicksand on internet platforms. It won't let you hang on and will knock you out.
Online reputation management, on the other hand, helps to appease these difficult-to-please customers with prompt responses and suitable solutions!
4. Increased audience engagement
Once you begin managing your online response, audience engagement is also positively impacted. People prefer companies with connections, and ORM makes sure yours do! Both the compliments and complimentary remarks as well as the complaints are the responsibility of ORM.
Online reputation management gives the brand a face while giving the impression that it is not a real person they are talking to. This gives your brand more individuality and increases your chances of future market penetration.
5. Increased customer acquisition and sales
Customers are more likely to research a product or service online before deciding whether or not to buy it. They check online reviews before making a purchase from a certain business to see what other customers have to say about the brand, the goods, or the services it provides.
Positive online reviews for companies are more likely to attract customers and can act as a word-of-mouth referral. Unfavorable perceptions about the product/service or the brand along with numerous negative reviews for businesses prevent them from experiencing significant gains and hampers their chances of acquiring new customers.
It is for this reason that businesses should work to build positive internet reviews with the use of online reputation management. Not only will ORM help you in tackling unfavorable online scenarios but it also acts as a crucial pillar in your customer acquisition process.
Role of ORM in digital marketing
Monitoring and enhancing your online reputation are the goals of online reputation management services. according to a study, 90% of consumers read internet reviews before making a purchase. You need a robust internet presence if you want to attract potential consumers.
The public perception and internet reputation of any company can have a big impact on its development. Any marketing plan now includes online reputation management (ORM), which tracks and analyses a brand's online reputation.
ORM in digital marketing aids in the creation and maintenance of a favorable brand reputation online. Critical attacks on your reputation can be quickly avoided, and their prominence can be reduced. In the event that any of your private data is exposed online, ORM can assist in removing it from public databases, also referred to as "people search" databases.
Online reputation management through social media
Businesses may want to use ORM in social media. Because of their popularity on social media platforms like Instagram and Twitter, social media channels are effective tools for managing one's online reputation. For ORM, social media is crucial. Social media, with its extensive audience and interactive features, is one of the most effective and fruitful ORM methods.
Using straightforward ORM principles, brands may establish their own social media community. Social media is a well-liked platform for businesses to connect with and engage a wider organic audience. Additionally, brands can use a variety of social media reputation management solutions online.
Because some of the most well-known sites on the internet, like Instagram, Facebook, and Twitter, have such wide audiences, an ORM specialist will find it simpler to employ fundamental crisis management strategies on these platforms. Additionally, if you can develop an active online community using social media and fundamental ORM tactics, it will be a lot simpler to manage a PR problem.
Brand reputation management
Brand reputation management is the process of evaluating how customers view your company and, when necessary, taking the right strategic actions to enhance your brand's reputation. Simply said, it is how a firm or organization is seen by the general public. Nowadays, managing your brand's online reputation involves safeguarding it and keeping an eye on it on Google, social media, and review sites.
The brand's reputation is based on how each customer interacts with it. Brand online reputation management includes all aspects of a company's operations, including customer relations, staff treatment, and product and service quality.
How to choose online reputation management companies?
Don't know how to manage your business reputation? ORM service providers offer both individuals and businesses a wide range of services, including SEO, content creation for social media, monitoring website acquisition and maintenance, and third-party website monitoring. Your reputation management strategy must be distinctive if your branding is.
You must take into account elements like your budget, the features you'd want to have, and the caliber of customer service when selecting online reputation management businesses to manage your personal or professional reputation online.
The first step is to assess how your reputation now stacks up against your desired profile. Are you attempting to salvage a damaged internet reputation, preserving your current one, or building a brand-new one? Which platforms would you like some help running? Perhaps your website needs to be updated, your social media platform needs to be improved, or your business needs more reviews.
After you've listed the responsibilities that internet reputation management companies will need to complete for you, look for reputable businesses that focus on these areas.
How to create and implement an ORM strategy?
Once you are aware of the internet environment in which your business operates, it is time to develop a reputation management strategy. However, you need to set your priorities clear before we go into more detail.
Prioritize ORM: Starting up online standing administration can seem like a daunting task. As a result, priority is crucial because you can't respond to every notification. It should be easier for you to concentrate on what you should focus on initially once your review is complete. Try to change a few factors that should affect your decision.
Create your online standing administration goals: It is wise to focus on the phases to which you have direct access if the reaction time is the issue. By using these criteria, you can sort through and filter your notices inside the Brand Monitoring tool.
Describe your boundaries: Examine the number of resources you have available for the project to manage your internet reputation. Additionally, keep in mind that this is an ongoing conversation. So, be fair in your assessment.
Prioritize reputation management by influence: Despite the fact that you could feel as though you need to control everything at once, concentrate on managing your online reputation by influence. Influence is the most important factor in your decision-making because you need to try to allocate your resources to the channels with the highest potential rewards for your organization.
Focus on actions for managing online reputation: Which tasks need to be completed first since they are fundamental? There should be a plan in place for handling simple and challenging tasks. Picking the simplest endeavors to do initially isn't generally the best choice.
Examples of business reputation mismanagement: The consequences of mishandling crisis and negative reviews
United Airlines:
There is minimal need to introduce the United Airlines Flight 3411 event. Even though it just happened, it already serves as a perfect illustration of how bad reputation management can seriously harm a company.
The airline lost over $1 billion in worth as a result of the entire issue surrounding the video of a customer being taken out of an aircraft against his will.
However, this harm wasn't solely brought on by the incident going viral. It was the management's response to the situation.
Oscar Munoz, the CEO of United, attempted to explain and defend the behavior of United staff members in an open letter he issued after the incident.
The letter sparked widespread outrage and mockery that, in some ways, overshadowed the actual incident.
Lesson:
It's important to comprehend and relate to your audience when managing a crisis involving your company's reputation. Your situation won't improve with a callous, ignorant response.
Nestle:
Another classic example of subpar reputation management is the controversy surrounding Nestle's online response to Greenpeace-supported criticism in 2010.
Following allegations that Nestle purchased palm oil from unsustainable, unethical suppliers for their products, campaigners bombarded the company's Facebook page with angry comments.
Given the situation, Nestle ought to have made an effort to contain the backlash and communicate with the audience with empathy.
Instead, by removing comments or leaving sarcastic comments, their social media team simply served to intensify the debate.
One of the clearest instances of how to improperly handle your social media presence is still the Nestle case.
Lesson: Social media has the potential to permanently damage the reputation of your company. Thus, resist the urge to just try to silence your audience in the face of criticism. Instead, pay attention to what your detractors are saying, interact with them, and make the appropriate adjustments.
Remarkable examples of online reputation management: Intelligent response transforms challenges into opportunities
1. Nike: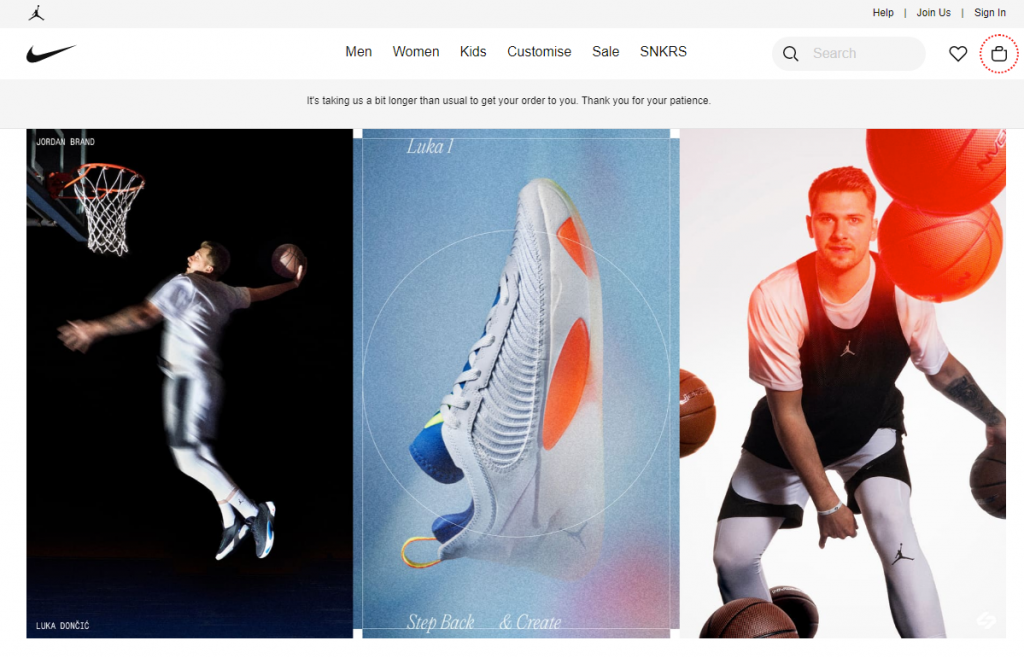 It might be challenging to master the social media component of reputation management.
Social media is immediate and gives your audience greater power to voice their grievances and criticism than any other platform.
Nike is famous in the digital alleys for prompt and successful social media reputation management.
On Twitter, they have a special Team Nike support account that replies to questions and comments in virtually real-time.
Lesson: Interacting with and responding to your social media followers is expected. Making a special account for that use can streamline communication and show that your company values its customers.
2. Snowbird:
Negative online reviews can hurt your company if you don't decide to use them as part of your digital marketing plan.
The Snowbird ski area took this action. The ORM team at Snowbird used a unique and creative strategy for managing their reputation by building an entire marketing campaign around the worst customer ratings.
Such a strategy necessitates both a sense of humor and a solid grasp of your target market. The key components of a strong reputation—honesty and self-awareness—will come across if done properly.
Lesson: Sometimes, owning criticism is the best response. You can establish a genuine and trustworthy relationship with your customers by being open and honest about the drawbacks of your company, its goods, or its services.
3. KFC: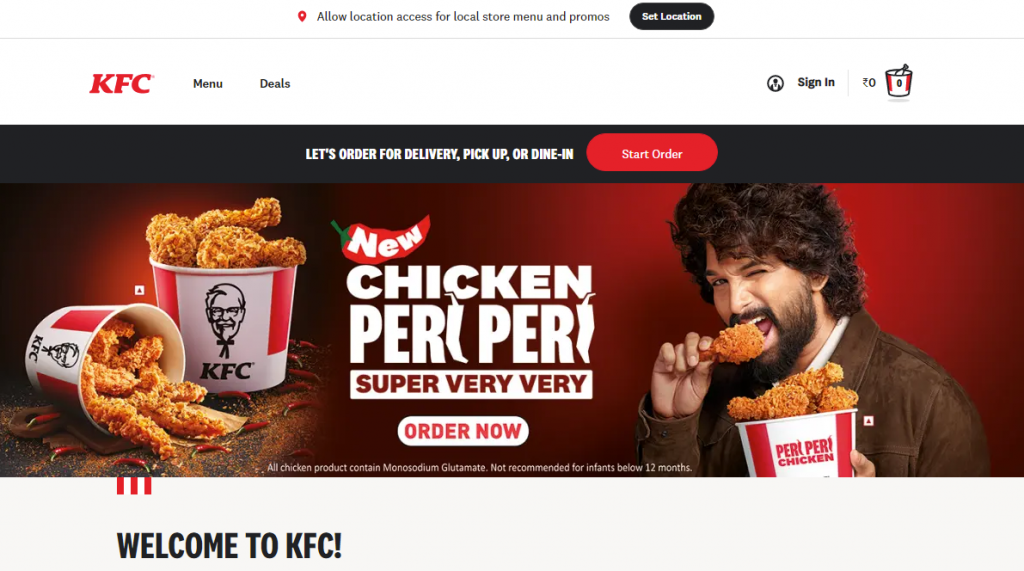 The award-winning "FCK" campaign from KFC is another excellent illustration of reputational crisis management.
The fast food franchise's UK business experienced an operational catastrophe in 2018 that resulted in the closure of numerous outlets.
KFC's answer to the ensuing public outcry was honest, modest, and endearing.
The straightforward, lighthearted campaign not only repaired the reputational harm but also improved customer loyalty and brand recognition.
Lesson: Honesty and openness once more win the day. If an uncontrollable occurrence damages your company's reputation, just accept responsibility for it and look for a means to move on.
Key Takeaways on ORM
Any company's reputation is a valuable asset that needs to be managed inexplicably.
Crises with your reputation, unfavorable web reviews, and media disputes can seriously harm your brand identification and financial situation.
Building and maintaining a positive business reputation across Paid, Earned, Shared, and Owned media channels are crucial for this reason.
By making an investment in corporate reputation management, you may not only prevent harm from occurring but also convert and keep consumers, hire top talent, and stay ahead of the competition.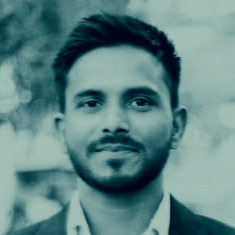 About Raj Kishore A digital marketing consultant at VOCSO. I've been working in digital marketing since 2010 and I am an expert at generating leads online via SEO, Paid Marketing, Social Media Marketing, Email Marketing, Site/Landing Page Testing and Optimization, and Display and Remarketing.