When building your website, you must consider the experience you want potential customers to have. After all, your website is the first impression many people will have of your law practice. That's why it's essential to design a visually appealing website and easy to navigate so that potential clients can find information about your services quickly and easily.
Here, we'll take a look at some steps you can take to create a unique website for your law practice. You'll learn about the importance of navigation and the types of content you need to put on your website to capture attention and convey your message.
Qualities/Features of best law firm websites
A polished website is an incredible tool for showcasing a legal firm's operations and skills. Customers can get to know you more quickly by browsing through the materials on your site. You can demonstrate your professionalism and expertise by displaying your work in a clean, organized way.
A well-designed website can also help you build trust with potential clients. By creating an informative and easy site, you are sending a message that you are serious about your business and committed to providing quality service.
Let's examine the elements that will make your website design stunning, incredibly useful, and functional.
1. Be clear about practice areas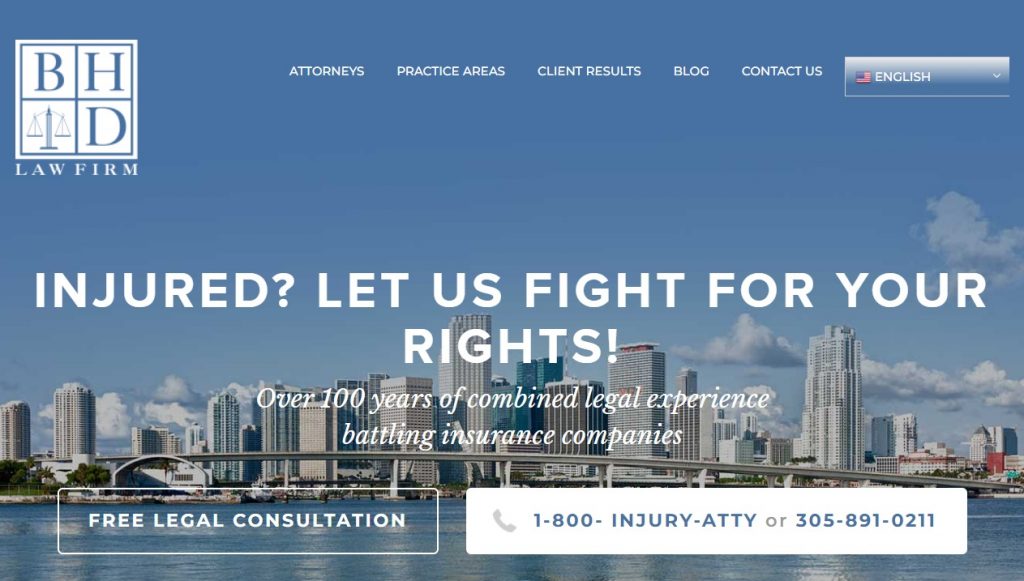 A well-designed home page is crucial if you're looking for the most effective way to promote your services and provide easy access to information about what you do. The navigation bar should be designed so that users can quickly and easily find the pages they are looking for.
The home page should also highlight the essential information about your firm. This will not only help people find you online, but it'll also give them a taste of what they can expect from your service.
2. Knowledge sharing through blog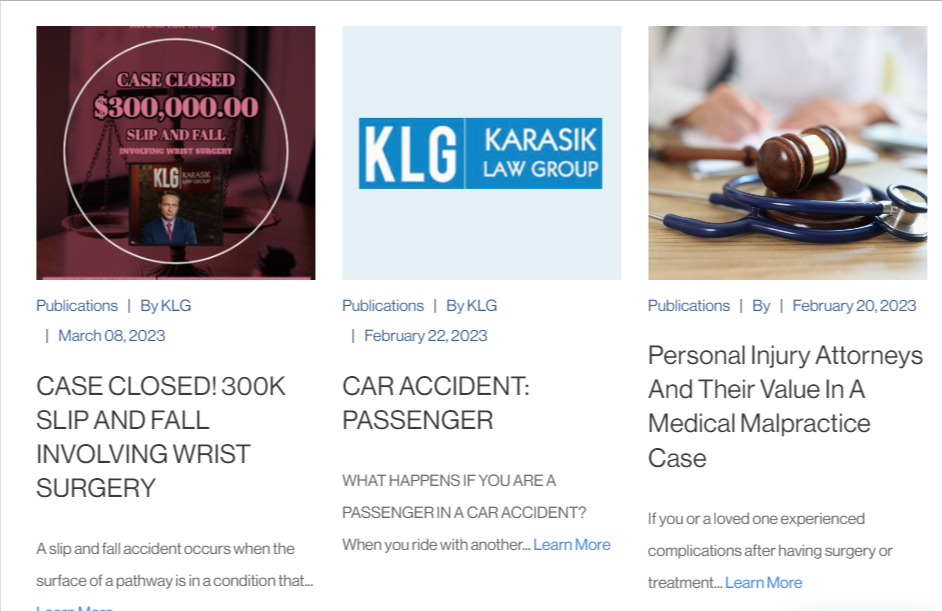 Blogs play a crucial role in solving their problems by providing users with various legal information. Knowledgeable and practical information maintains your legal firm's credibility. Testimonials highlight your abilities and the strength of your team. It highlights the various customers and case types you have assisted. Before picking you as their legal counsel or advisor, the viewers review these details.
3. Embrace the Power of Videos
One of the most popular marketing tactics is video marketing. Video content captures people's attention and provokes them to stay on the page longer. A video can be a powerful tool to engage your audience. It will increase your conversion rates and lead generation by up to 60%. The increased time spent on a page gives you more opportunities to convert and generate leads.
Video content plays a significant role in social media marketing as it allows companies to engage with their audiences in a more meaningful way. Videos can be used to showcase products, demonstrate how to use them, and even create more personal connections with customers. Videos have a higher chance of being shared on social media platforms and are more likely to be seen and remembered by users.
4. Credibility and Reputation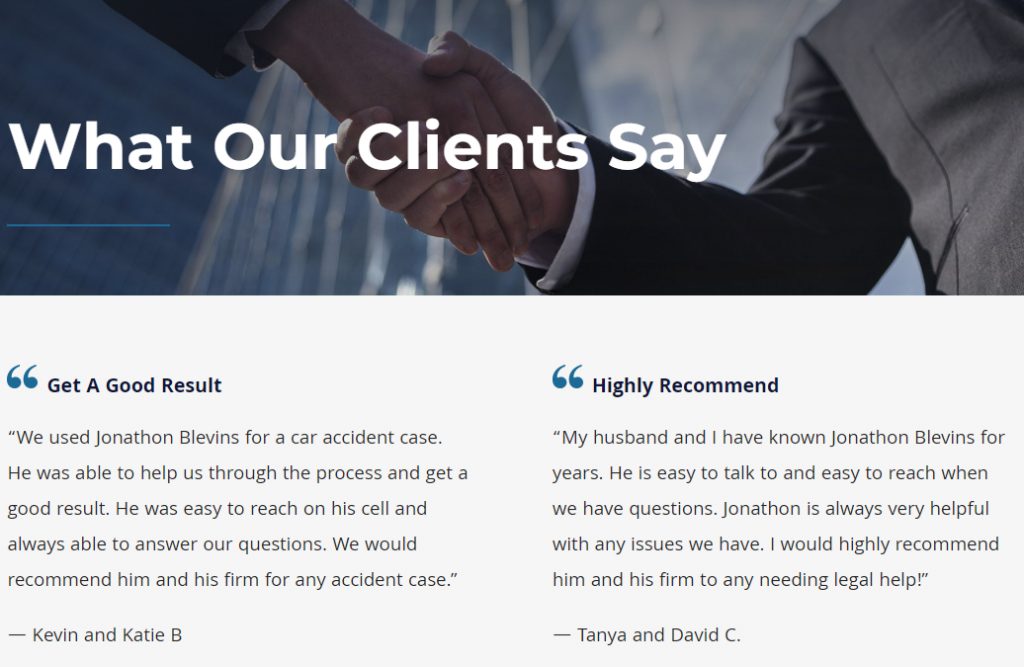 According to a recent survey, 68% of respondents looking for a lawyer examined reviews to learn more about their reputation. This emphasizes the necessity of including social evidence and other content on your website to help build trust with potential clients.
Since your reputation is everything, it's essential to have proof of your accomplishments and credentials so that people know you are reliable, dependable, and trustworthy. One of the most effective ways to do this is by including testimonials or success stories on your site.
You can also include pages with reviews from satisfied customers, case studies about specific projects or initiatives you've completed, or just any other type of social proof. This will help build trust for potential new clients looking for a company like yours.
Managing your business online reputation is essential in today's digital world. Here are some tips to help you get started:
Monitor your online presence. Set up Google Alerts to receive notifications when your business is mentioned online. This will allow you to stay on top of what people are saying and respond to any potential issues quickly.
Engage with customers. Respond to customer reviews, both positive and negative, in a timely manner. This will show that you care about your customers and are willing to address their concerns.
Encourage positive reviews. Ask your customers to leave reviews on your website or social media page. This can help to build an online reputation of trust and reliability.
Keep your content up to date. Make sure your website, social media profiles, and other digital platforms are regularly updated with fresh and relevant content. This will help to maintain an active and engaging online presence.
Control the narrative. Use social media to share your brand's story and values. This will help to shape the perception of your business and give you more control over your online reputation.
By following these steps, you can ensure that your business has a positive online reputation and will be able to thrive in the digital world.
5. First Impressions Matter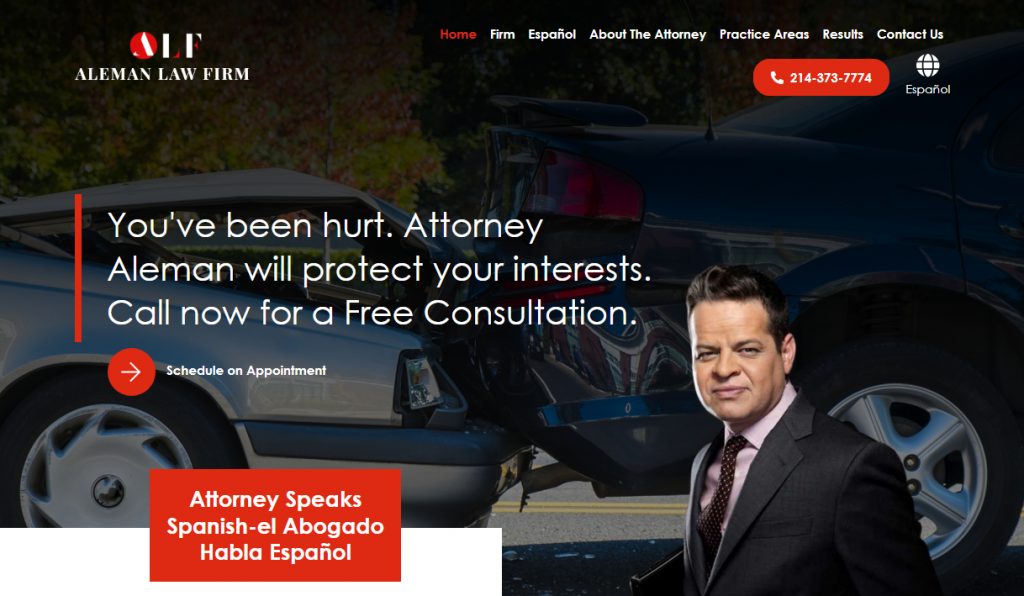 First impressions matter when it comes to your legal firm's website, just like they do in everything else in life. First impressions are made within the first few seconds of someone landing on your page, and you want to ensure that your firm's website makes a good one.
You can do a few things to ensure that your website makes an excellent first impression. First, make sure that your website is well-designed and professional looking. Second, make sure that your website is easy to navigate and user-friendly. Third, ensure that your website contains accurate and up-to-date information about your firm. If you take care of these things, you can be sure that your legal firm's website will make an excellent first impression.
6. Direct Visitors' Attention to Important Elements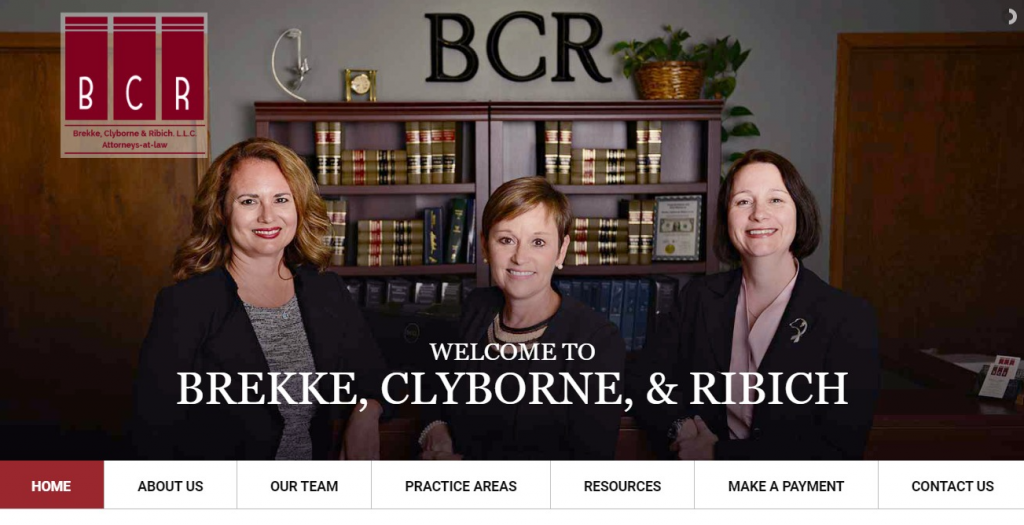 A well-structured website is one of the most important aspects of SEO, which in turn helps your business grow. A visitor's eyes will scan a page in a particular way and focus on specific components when they arrive at your website – like a call to action or passage of text.
This can be done by arranging your content in an easily digestible format and using clear and concise language. By breaking up your content into manageable chunks, you can ensure that your visitors will take the time to read and understand your message.
7. Be Mobile-Responsive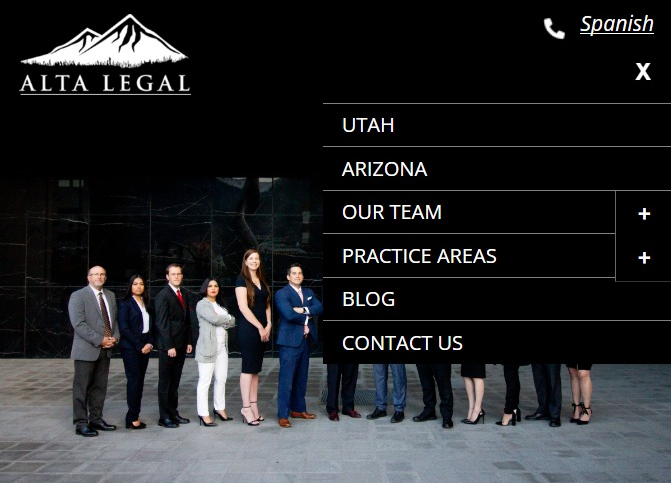 As a lawyer, your website's mobile friendliness is more important than ever. Customers are just as likely to search for an attorney on their mobile devices as they are from their desktop computers, and if your site isn't mobile-friendly, you could miss out on many potential businesses.
You can do a few things to make sure your site is mobile-friendly. First, ensure your site is responsive, which will adjust to fit any screen size. Second, use large, easy-to-read fonts and buttons, and avoid using Flash or other technologies that may not be compatible with mobile devices. Finally, ensure your site loads quickly; customers are unlikely to wait more than a few seconds for a page to load.
By taking these steps, you can ensure your site is mobile-friendly and accessible to potential customers no matter how they choose to search for you.
8. Watch Your Load Times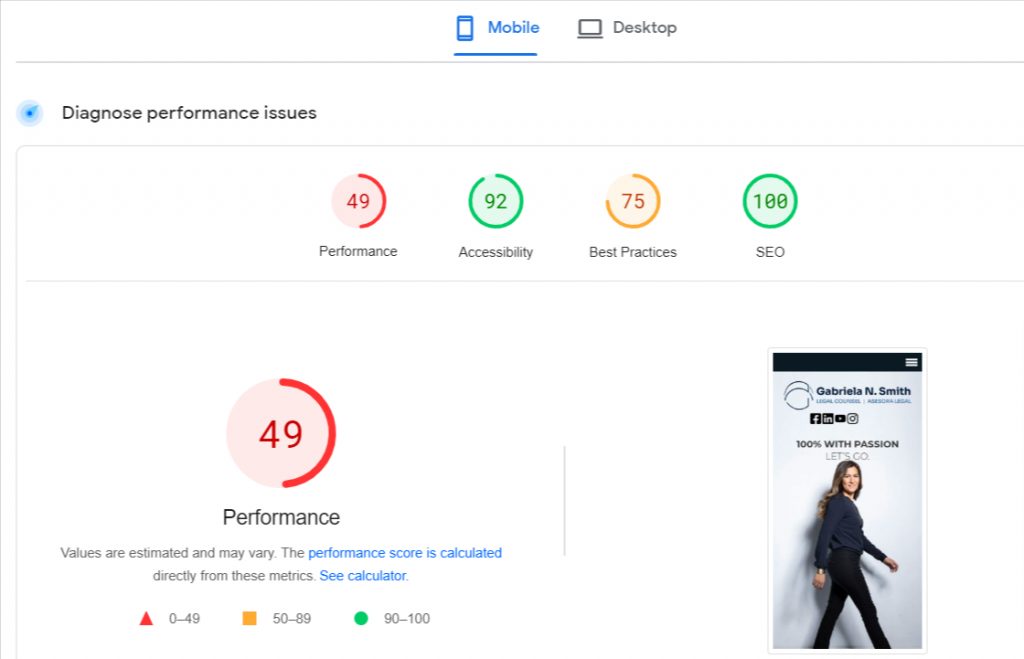 People expect websites to load quickly, increasing this expectation while using a mobile device. Slow loading times negatively affect everything from viewing time to conversion and bounce rates. This is why it's so crucial for website owners to ensure that their site is as fast as possible.
Several ways to speed up a website include optimizing images, minifying CSS and JavaScript, and using a content delivery network. By taking these steps, website owners can ensure that their visitors have a positive experience, no matter their device.
If you're looking for website speed optimization solutions then we offer comprehensive WordPress speed optimization services that can help ensure your WordPress website runs as quickly and efficiently as possible. Our services include optimizing images, optimizing database queries, and leveraging caching technologies to ensure your website loads quickly and provides the best possible user experience. If you have any questions or would like to learn more, please don't hesitate to reach out. We're here to help!
9. Focus on Easy-To-Use Navigation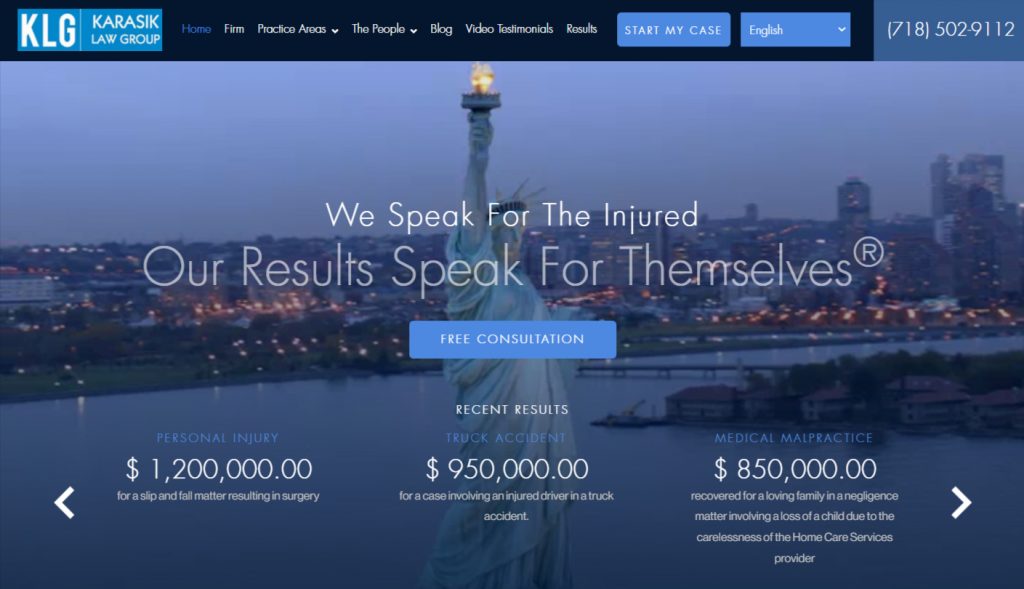 When your navigation links are poorly designed, users can become confused about where they are supposed to go next. This can lead to frustration and ultimately cause them to look elsewhere for the needed information. To avoid this, it is essential to design your navigation links clearly and easily to understand. Here are a few tips to help you do this:
Use clear and concise labels for your navigation links.
Group similar items together so users can easily find what they are looking for.
Use icons or other visual cues to help users understand what each link leads.
Use drop-down menus sparingly, as they can be confusing for users.
When designing a website, it is important to keep in mind the purpose of the website. Keeping your navigation easy and well-structured is one of the best web design strategies. Following these tips can help you design easy navigation links for users to understand and use.
10. Keep Contact Info Front and Center, and Offer Multiple Contact Methods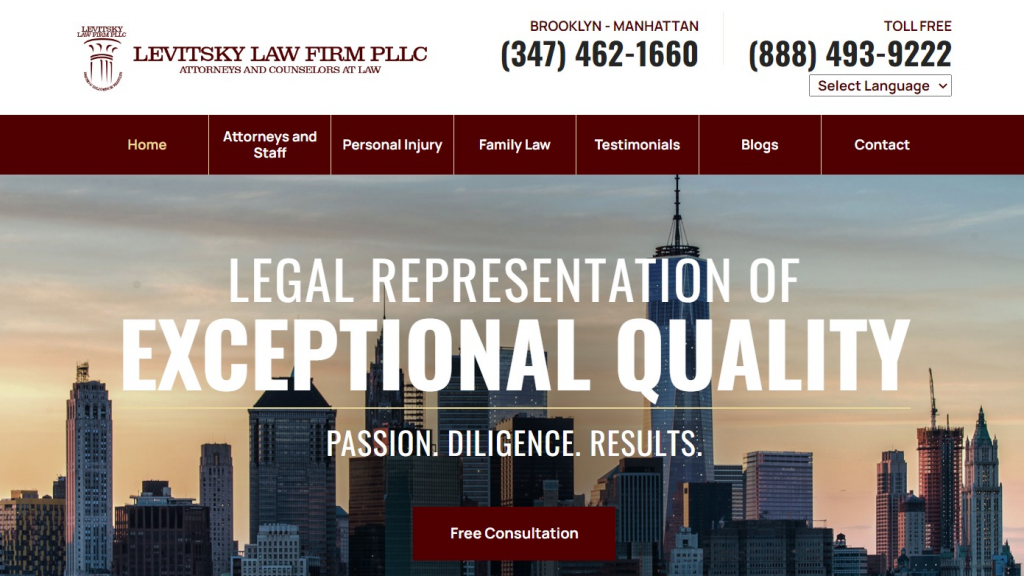 When designing your website, it is important to keep contact information front and center so that site visitors can easily find and contact you. You should also offer multiple contact methods, such as an email address, a contact form, a physical address, and/or a phone number. This way, customers can choose the method that works best for them and feels comfortable reaching out to you. By providing multiple contact methods, you can ensure that all of your site visitors have access to the information they need.
11. Put Your Attorney Bio Pages to Good Use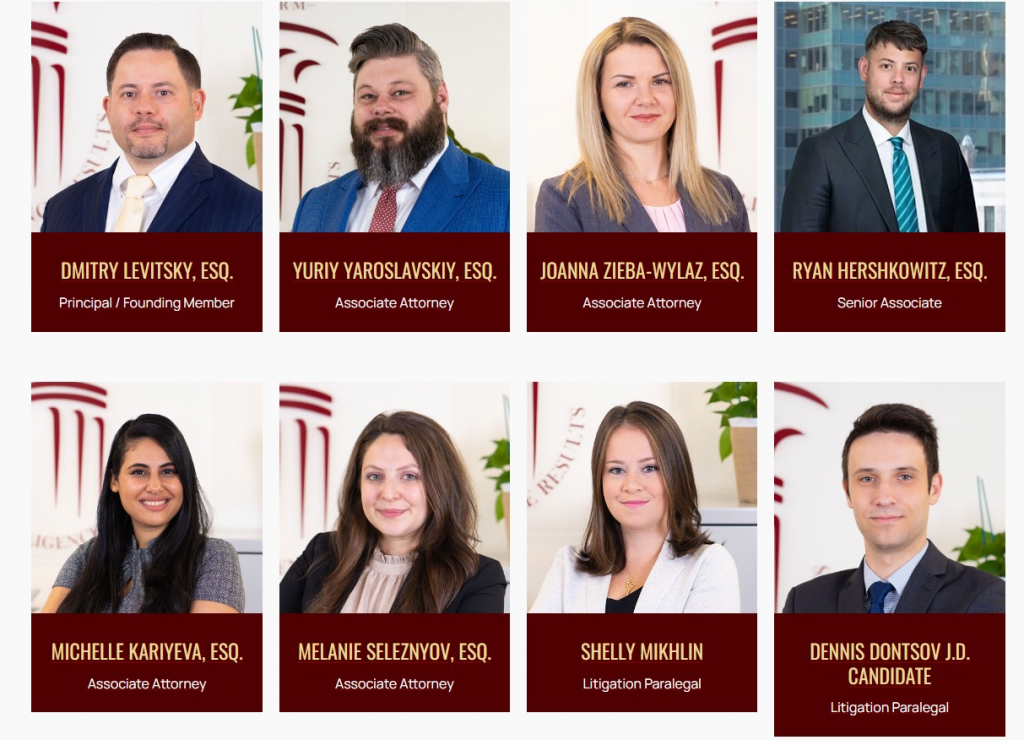 Regarding your online presence, your attorney bio pages are some of your most valuable pages. Potential clients want to see who they would be working with if they chose your firm, and your bio pages are the perfect place to show them what you and your team are made of.
That being said, your attorney bio pages must be up to date and accurate. Potential clients will be doing their research before making any decisions, and if your bio pages are outdated or inaccurate, you could lose their business.
So make sure that your attorney bio pages are up to snuff and that your whole team is represented. It's the best way to show potential clients that you're the right firm for the job.
12. Leverage Your CTAs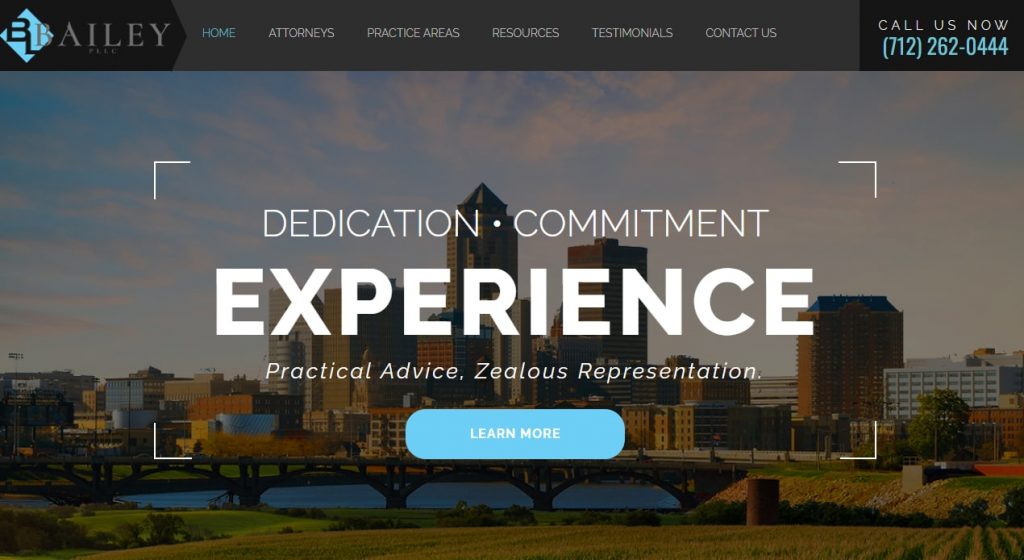 CTA links are one of the best techniques to persuade visitors to take action, and they should be present on every page of your site. Your CTA encourages users to interact with your site in several ways, from a straightforward "read more" to requests like "book your consultation." And that's a victory right there in the online world. Buttons work great for making CTAs readily visible, and placing them where visitors would naturally take action is the key to creating CTAs that work.
13. Use Professional Photography
While it's true that generic stock photos can be a turn-off for website visitors, this doesn't mean that you should avoid using photos altogether. Photography is an essential element of any good website. The key is to use high-quality, original photos that capture the attention of your visitors.
There are several ways to find quality photos for your website. You can hire a professional photographer to take some shots specifically for your site, or you can search for stock photos that are high-resolution and eye-catching. Whatever route you choose, ensure that the images you use are relevant to your brand and your website's content.
14. Focus on Readability
One of the most critical features of any website is readability. Regarding readability, certain design principles can help make the text more readable. To improve readability, use plenty of white space around the words and paragraphs. Keep paragraphs short and use bullet points in longer ones.
The font size should be more significant than smaller, and typefaces should be straightforward rather than elaborate or decorative. Keeping content scannable is also essential – readers want to be able to scan through websites for information quickly without having to wade through unnecessary words or distractions.
15. Attractive website design
A well-designed website can be a powerful marketing tool for your law firm. Creating compelling content and offering valuable resources can attract leads and gather contact information from prospective clients. This can help you expand your law firm significantly.
By investing in a quality website design, you can make a significant impact on your law firm's growth. Creating a user-friendly, informative, and visually appealing website can help you attract more leads and convert more prospects into clients. Investing in a well-designed website is a great place to start if you want to take your law firm to the next level.
Businesses like yours must use custom web design services to create a unique, professional-looking website that reflects your brand and values. Custom web design gives businesses the ability to customize their website design according to their needs, allowing them to create a site that is tailored to their target audience and communicates their message effectively. Additionally, custom web design services provide businesses with the opportunity to create a more user-friendly and engaging experience for their customers. By using custom web design, businesses can create a website that is both visually appealing and easy to navigate, which can help improve customer satisfaction and increase conversions.
16. A client-centered experience
A client-centered website strategy focuses on how a company can best satisfy its clients' legal needs. This may include providing information about the company's services, answering frequently asked questions, and offering resources to help clients make informed decisions about their legal options. A company can show its commitment to providing the best possible experience by emphasizing the client. This can help to build trust and loyalty, both of which are essential for long-term success.
17. A consistent brand message
The process through which a company, such as a law firm, consistently conveys messaging in line with the brand's identity is known as brand consistency. This process helps ensure that the company's message is clear and consistent and aligns with the overall brand identity. Brand consistency is vital in helping to build a solid and recognizable brand. It can also help build trust with customers and clients, as they know they can expect the same level of quality and service from the company.
18. Well-written content
Your website is the online headquarters of your legal company. It is often the first impression prospective clients have of you and your company. Your Website content should therefore be well-written, professional, up-to-date, and informative.
It should give visitors a clear idea of what your company does, what services you offer, and how you can help them. In addition, your website should be easy to navigate and user-friendly.
Producing quality content on a budget can be a challenge, but it is definitely possible! Here are some tips that may help you:
Plan ahead and make the most of the budget you have. Prioritize which content is most important, and focus your budget on these pieces first.
Leverage free resources. There are many free tools and platforms available to help you produce quality content, such as Canva for graphics, Unsplash for stock images, and WordPress for websites.
Invest in quality freelance writers and designers. Working with professionals can help ensure that you get high-quality content at a fraction of the cost of a larger agency.
Re-purpose existing content. If you already have content that you have created in the past, consider repurposing it in different formats. This can save you time and money.
Utilize social media. Social media is a great way to get your content in front of a large audience without breaking the bank.
By following these tips, you can create quality content on a budget. Good luck!
19. Social proof
People who participate in social proof act the same way as others because they believe that behavior is appropriate. In essence, the teachings from junior high still hold today: people tend to follow what they think other people are doing.
Reviews, social signals (likes, shares, follows, etc.), and testimonials are elements that support social influence on an attorney's website. In particular, video testimonials and "in the news" material like media stories or interviews might persuade.
20. Attorney and Reviews
Including links to the attorney pages in the website design is crucial to highlight the knowledge and skills of the firm's attorneys. You should link to the recognized attorneys in the field who have contributed to developing the website's content. This will give potential clients the impression that the firm is knowledgeable and skilled in the areas of law that they practice.
Platforms that create strong relationships between companies and customers who need solutions are essential in the digital era. A legal firm offers individuals and society helpful services and counsel. Consequently, a robust website adds to it. Custom websites can be designed and developed by skilled specialists for various sectors.
Reviews, on the other hand, can help to build trust with potential customers, providing feedback from other people who have had experiences with the business. This can give customers the confidence to purchase from the business, knowing that others have had a positive experience.
There are the top web design principles that can help you create a successful website for a Law firm.
Law firm website designed by VOCSO
1. Vinay Bhushan & Associates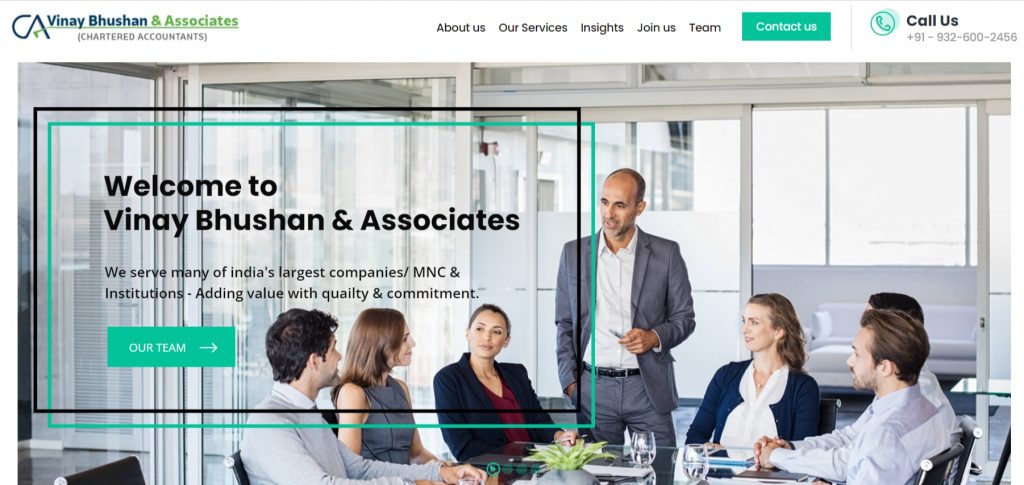 Vinay Bhushan & Associates (also known as "VBA") is an Indian chartered accounting business that specializes in offering advice on corporate law as well as accountancy, taxation, audit, and assurance services.
Vinay Bhushan, a founding member, and CA founded Vinay Bhushan & Associates as a sole proprietorship on January 28, 2010. The company has established a sizable professional competitive presence.
The company reacts to the client's complex business concerns with professional, seamless service across all industries inside national and international boundaries using a global approach to service delivery. There are more than 35 professionals working for the company. More than 15 CAs, CS professionals, MBAs, and other technically skilled individuals make up the team.
2. LitigationMonk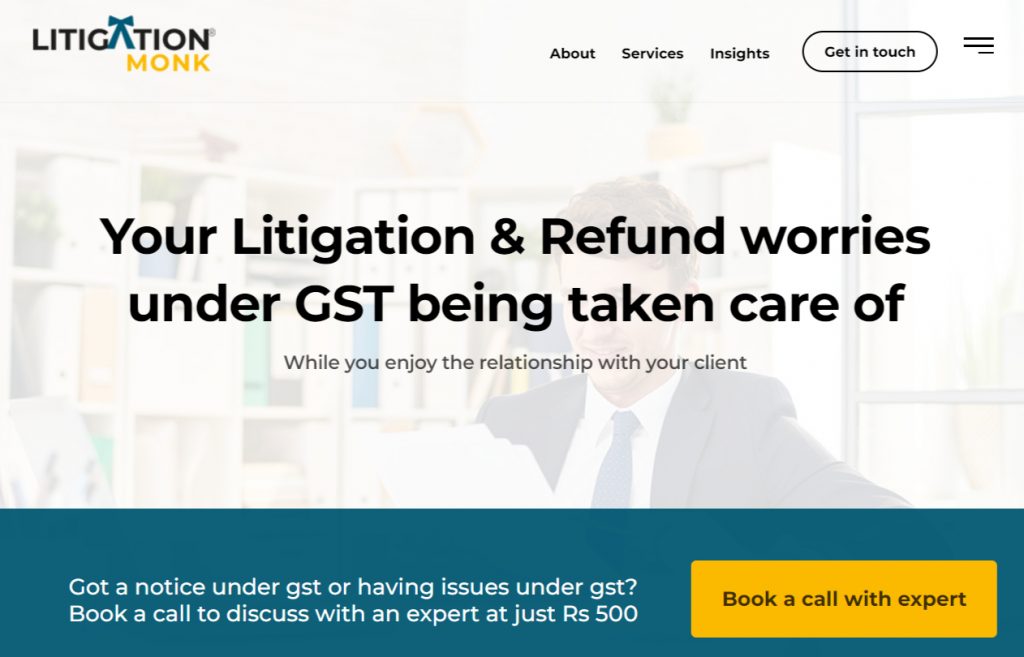 Litigation Monk was explicitly formed to help professionals, such as accountants, freelancers, chartered accountants, and attorneys, with GST litigation and refund-related tasks. They are a specialized group of professionals with experience with tax-related lawsuits.
Litigation Monk has been around for a while and has experience in law. They provide quality services at affordable prices to ensure a happy clientele.
3. ConsultEase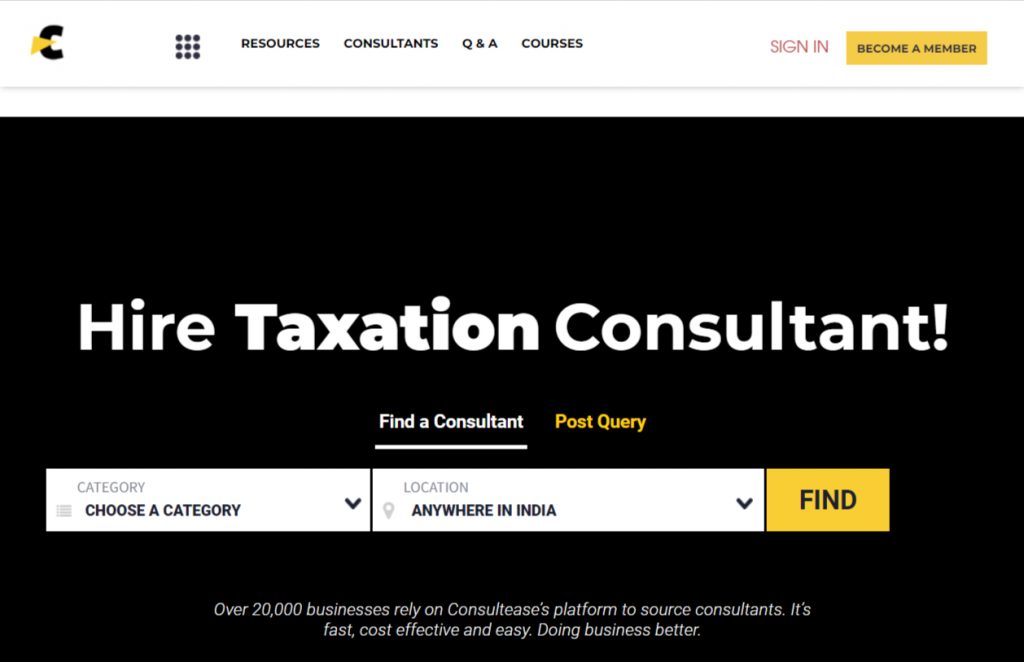 Consultease is a marketplace that facilitates communications between consultants and their potential clients. Having someone to help you out in whichever field you need is an invaluable asset, but finding an expert who knows what they're doing can be difficult. Consultease has done an excellent job of putting together experts in every industry to provide solutions to all your problems.
Consulting is about finding the right person to provide practical knowledge for a specific topic. Consultease offers a directory of all consultants with expertise in their field. Additionally, they provide their knowledge base here. You can read the summaries provided by consultants. You'll get a quick sense of how extensive their practical knowledge is from it.
The focus areas we improve for lawyer or law firm website design
1. Client experience
Many law practice websites are attractive and well-written but don't attract clients because they aren't focused on their needs. Instead, websites frequently include a list of lawyer biographies and explanations of their practices.
The conventional legal firm strategy focuses on developing clients through extensive language that highlights educational achievements, public speaking engagements, lawyer publications, and other things that frequently don't mean much to prospective clients.
Although sharing this kind of information is beneficial, the main emphasis should be on describing how clients' requirements are addressed and communicating the essential information.
The elements of a client-centered website are following
The website should be distinguished by bold messaging and pictures emphasizing customer service.
Promoting key ideas that relate to client demands and set the company apart from its competitors
Clear explanations of the firm's legal procedures and how the firm meets client needs on the website
A powerful call to action for turning website visitors into clients for your business.
2. Branding
Your legal firm's brand is what makes it stand out. This is especially true in the online environment where your rivals are vying for the same clientele. Recognizing its crucial function will enable you to engage with your audience and open up growth opportunities.
Your brand represents your company's identity and reputation. People need to recognize your brand's distinctive qualities and the principles it stands for. Additionally, your brand must be consistent throughout your offline and online channels. It represents your firm's appearance to clients and their experience working with you.
It's important to realize that a brand is more than just a logo. Even if a logo is a component of a brand, it collaborates with
Colors Typography
Tone of voice
Images and video
Design decisions
How you communicate and behave in person
Your online persona must coincide with how you carry yourself when speaking to clients.
Many people lack the expertise needed to develop a strong brand strategy. For this reason, hundreds of legal firms have contacted us to implement their brand. Please contact us if you need help with your branding; we'd be pleased to assist.
3. Technical/SEO factors
Technical SEO factors refer to any technical elements of a website that can help improve its visibility in search engine results pages (SERPs). Some of the most important technical SEO factors include page speed, indexability, crawlability, mobile-friendliness, structured data, canonicalization, and security. Additionally, optimizing your website's internal linking structure, XML sitemaps, and robots.txt can also help you improve your site's technical SEO.
The technique of increasing a website's traffic from natural search results is known as SEO (search engine optimization).
SEO aims to increase your website's visibility on search engine results pages (SERPs) so that more people can contact your company. In a nutshell, this is how searches can become visitors to your site and how visitors can become customers.
Additionally, organic traffic is constant as long as you are ranked, and you do not need to pay for each click (unlike digital advertising).
In terms of marketing, keywords with a legal theme might be rather pricey. With SEO, you may benefit from their fame without spending money on advertising.
In essence, law firms, lawyers, and attorneys require SEO because they need a website: clients hunt for legal services online. You merely leave money on the table when Google doesn't list your company.
Legal professionals can also profit from SEO by gaining the confidence of potential clients with helpful material. People searching for solutions to their difficulties can see your article on Google and recognize your expertise.
Contact us now for more information about SEO Services for your law firm.
What factors determine law firm website design cost?
Estimating website design and development costs can be a tricky process. It is important to consider the overall scope of the project and the complexity of the tasks that need to be completed. The cost of a website design and development project can range from a few hundred dollars to thousands of dollars. Factors that influence the cost include the size of the project, the complexity of the design and development, the number of pages, the level of customization required, the quality of the content, the timeframe for completion, and the resources needed. It is also important to consider the cost of hosting, domain name registration, and ongoing maintenance.
When estimating website design and development costs, it is important to consider the time and resources that will be needed to complete the project. An experienced web designer and developer can provide valuable insight into the cost of the project. It is also important to factor in additional costs such as content creation, search engine optimization, and ongoing maintenance. By taking the time to understand the scope of the project, you can ensure that you get the best possible result without breaking the bank.
1. What outcomes do you want from your website?
The cost is almost pennies if you want a website that serves as a digital business card where individuals who already know you can access your contact information or read your biography. A website like this can be easily created right out of the box.
However, it's more specialized, and that's reflected in the price; if you want a contemporary, interactive website where visitors can simply discover you online, read the legal information they want, and contact you.
Additionally, the cost will increase if you want a website that lets users log in, search, pay for services, etc., because that functionality requires specialized programming skills.
2. What functionality do you need?
Nowadays, many law companies' websites are much more than just a simple list of services and contact information. They are powerful lead-generation tools that can help potential clients learn more about your firm and what you can do for them. By including advanced functionality like video forums, payment gateway blog posts, case studies, and testimonials, you can give visitors a better idea of your firm and how you can help them.
Creating a solid online presence is essential for any law firm that wants to stay competitive in today's market.
3. What are your custom design requirements?
Even though modern web design templates are significantly more complex than they ever were, many legal firms still need custom designs.
If you need custom web page design and development, expect to pay significantly more because it involves more web design and coding expertise (their time is not cheap).
Your website developer will need to put in extra effort if you want to migrate an existing website to a new design with current content that is not well structured or optimized to ensure that your new website functions correctly.
If you're thinking about custom website design then you must be aware of the benefits of custom website design services to your business.
4. What content do you have/need?
The content needed for your lawyer's website will also influence design costs. A scalable solution that first posts a few pages of introductory text detailing who you are and what you do is desired by certain startup law firms.
Over time, more information can be added to the home, bio/about, and services pages. For some businesses, this is possible. Over time, a website's search engine ranking can be raised by consistently adding new pages and high-quality content.
You can increase your content marketing efforts to draw in more leads if you want to offer a fantastic user experience right away or if you're more established and need to change your website to a new design.
Web Design Trends in 2023 for Law Firms
Including contemporary law firm web design components on your website enables you to demonstrate your skill and knowledge. A user-friendly and well-kept website will always give visitors a solid first impression and compel them to discover more about your law business.
But for 2022, what new methods and trends in website design are on the horizon, and how can a legal firm take advantage of them to revitalize its website?
1. Cinemagraphs
Cinemagraphs are a new, trendy way to add some pizzazz to your website- and they work exceptionally well for law firms who want to convey a sophisticated image. This cutting-edge technique employs both still photography and video footage to create a seamless, living image that is sure to capture attention.
When used sparingly and judiciously, cinemagraphs can add a touch of glamour and refinement to your site, making it stand out from the competition.
Such a comprehensive experience motivates visitors to learn more about your particular law practice and request a case analysis if they need legal assistance.
2. Serif Fonts
While sans-serif typefaces are now considered the standard among web designers and developers, this is not always the case. There are many instances where a serif typeface may be more appropriate. For example, if you are designing a website for a law firm, you may want to use a serif typeface to convey a sense of professionalism and sophistication. However, if you are designing a website for a fun and playful brand, a sans-serif typeface may be more appropriate. Ultimately, it is up to the designer to decide which typeface is best for the project.
3. Videos
Utilizing videos on websites is nothing new and has been practiced for a while. This has a comparatively better effect on every other design component. The videos make the websites look more attractive and also help in promoting the products and services in a better way. Having videos on practice websites makes them look more professional and gives a better user experience.
However, it is crucial to use it sparingly, preferably more on your home page and service sites. Viewers can spread out text information and widen website layouts by watching videos.
Additionally, it dramatically enhances user experience, making engaging and communicating with potential consumers more straightforward. Additionally, it raises your search engine rankings, of course.
5. Minimalism
A substantial amount of negative space combined with a reduction in images and information provides a simple online environment for people to move through. You may immediately win and grow their trust by demonstrating to your potential clients that your particular firm is still in business today because of its cutting-edge aesthetic.
The focus of minimalist web designs for accredited legal offices is streamlining site navigation and understandably presenting practice data.
Frequently Asked Questions
1. Can lawyers have a website?
Certain limitations on marketing and advertising strategies indeed apply to law firms. However, what you may have heard is untrue about law companies not being allowed to have websites.
Making particular claims, such as being an "expert," making incorrect or deceptive comments, and explicitly soliciting your services are fundamental limitations for lawyers.
In specific ways, lawyers are held to stricter standards than other businesses. However, if you follow a few easy guidelines and work with a development team familiar with law firms' requirements, you can create a website that fulfills all of your needs.
2. Why do lawyers need websites?
The center of your law firm's marketing efforts should be its website. Prospects should be nurtured throughout the whole buyer's journey.
Given this, a well-made website can benefit your business in the following ways:
Contact and communicate around the clock: Your Website can serve as a primary point of contact for potential and current customers who wish to get in touch via contact forms, emails, phone calls, live chats, etc.
Establish credibility and trust with references, case studies, blog posts, memberships in associations and bars, etc.
Promote services: Describe your areas of expertise in detail on individual pages.
Attract organic search traffic: By optimizing your website for search, you will organically direct new customers.
3. How do I create a law firm website?
If you have a small budget, you can start using a website builder because putting one up is straightforward.
However, building a website for a law business that converts calls for a specific level of experience.
You can employ assistance from website designers familiar with the legal sector's particular needs.
4. What makes a good law firm website?
A law office website doesn't have to follow a specific format, but we've created enough of them to know what works best.
Depending on your practice area, a law firm's website will include different materials. However, the layout of websites for law firms is generally the same.
The following pages should be present on every website for a law firm:
A homepage with a strong value statement.
A captivating page
A competent and engaging logo for a law firm
Lawyer bio pages for professionals.
Power pages for practice.
Content, such as a FAQ, a blog, etc.
5. How much does design a law firm's website cost?
A law firm's website can range in price from a few hundred dollars to thousands, depending on the job. The bulk of law firms, however, choose something more practical and aligned with their budget. This is because a website is critical to any law firm's marketing and business development strategy. It is the first point of contact for potential clients and should reflect the firm's professionalism and expertise. A well-designed website can also help a firm to stand out from the competition and attract new business.
In all likelihood, a small law firm will spend between $3,000 and $10,000 on on-site design. Medium-sized to large law firms may invest up to $100,000 in on-site design and development. The large discrepancy is because small firms have less need for bells and whistles, while larger firms may need custom applications and branding.
Final words on lawyer website design and development in 2023
These law company website design best practices can help you get started on building a site that potential clients and search engines will like, whether you want to rebuild your current law firm website or you need one for your new practice.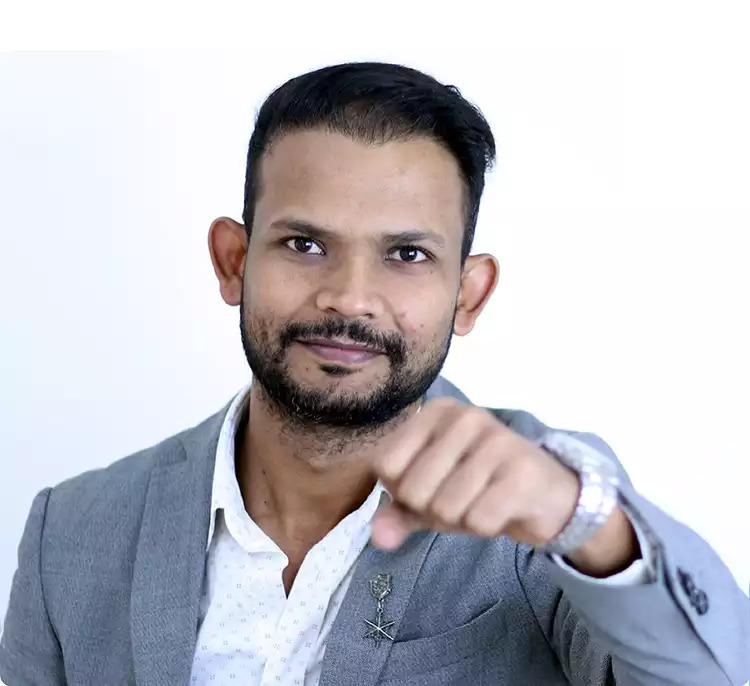 About Deepak Chauhan Hi, I am Deepak Chauhan, a Digital Marketing Strategist. I'm the CEO & Co-Founder of VOCSO Digital Agency, a creative web design, development, and marketing agency based in India & USA.