In today's world of technology, it is almost impossible to find a successful business without a solid online presence. Businesses are also enjoying the innovation of website-building platforms, which have even simplified the process and made it cheaper to create a website. The problem is that competition is also shooting up, making it very hard for free websites to rank higher and make it to the market. It is one of the strong reasons making it impossible to substitute custom web development.
There are different ways a business can create a website today, this includes;
Website building platforms such as; 1amp;1, Wix, and several others
Using open-source CMS such as; Joomla, WordPress, etc.
Using the web-building platform seems very easy for anyone to do on their own. Users can simply create websites using the ready-made templates on these platforms. From the start, it doesn't seem to be bad for the business, because during this time most businesses are usually focused on getting online. However, when it's time for the business to start expecting results out of this kind of website, it's now when they realize that the websites don't really work to create sales since they're neither flexible nor scalable.
Using CMS is also another good option for starters since it is also easy and cheap to create a website. The real costs will unfold when running the website since you'll need to hire either a company or a professional to run this kind of site. This is the reason businesses will always end up using web development services at last. This is because custom web development services have proven to be the best at creating a good ROI, something that businesses are looking for.
Top benefits of using web development services that make it difficult to replace
Hi, this is Deepak Chauhan from VOCSO Digital Agency. In today's article, we're talking about why you should use custom web development services for your business or website. You may have noticed there are many free options when it comes to choosing a web developer and designing a website. And I get that custom can be expensive but here, I'm going to show you the top benefits of using custom web development services for your business or website and how it will benefit you in the long run. So let's get started!
1. Be unique
Creating a website can be very easy, especially with tools like CMS software or website builder. But having a great website requires building it from scratch, though it's a bit expensive it's worth the investment. The custom website has no limitations; it will be built exactly the way you want it to be.
The uniqueness of the site will not only portray the vision for your business but also give you a competitive advantage. If you have a great web developer then you'll be assured to start enjoying the tangible results that come with having this kind of website.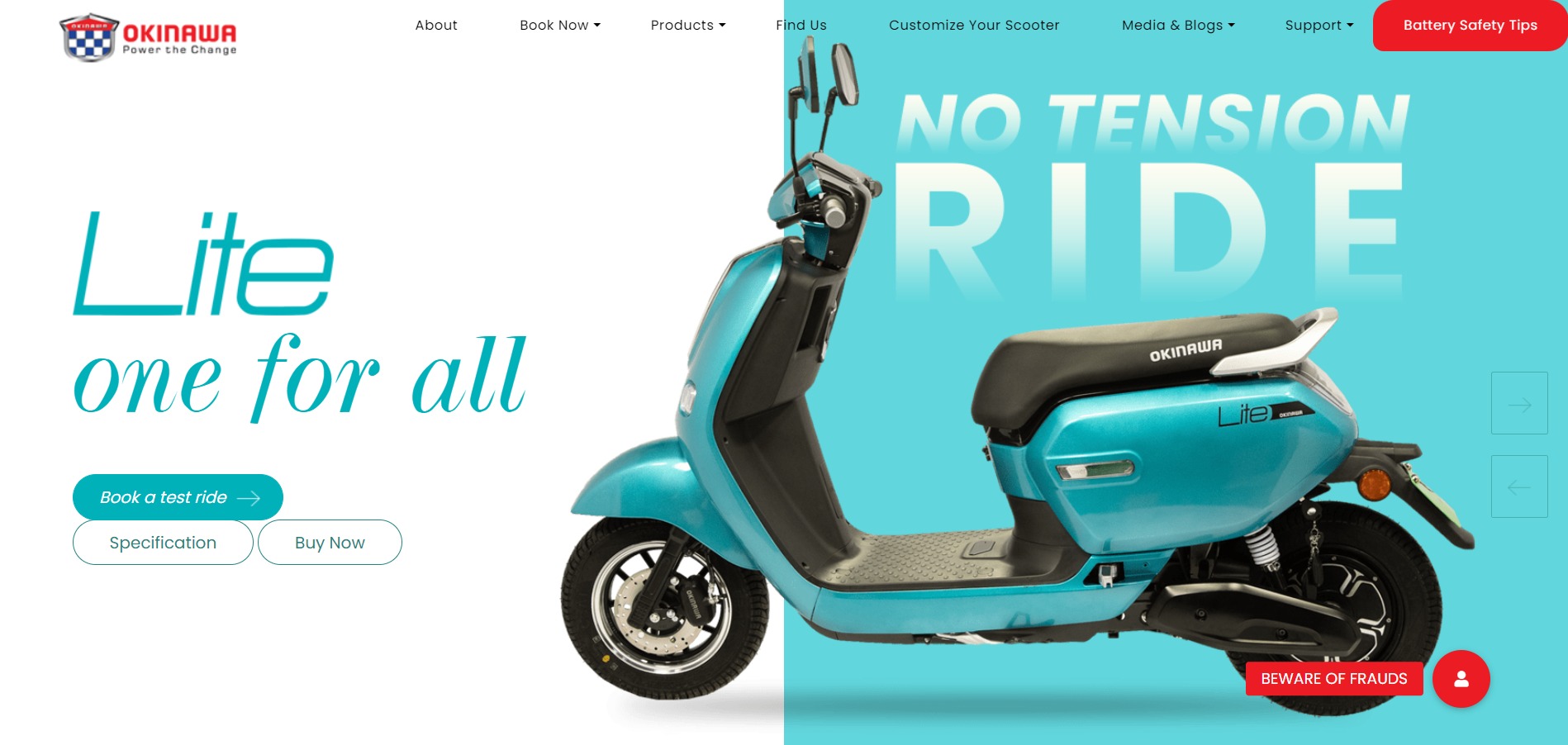 2. Website speed is improved
Tools like CMS and website builders come with lots of built-in functionalities. They're made this way in order to serve a huge number of different businesses. The issue is that not all businesses need all the in-built functionalities, which can in turn affect the structure of the site as well as the speed.

One of the research done to study online users stated that the average concentration time for a customer is 5 seconds. That means if your website loads slowly you're likely to lose most of your potential customers. It is the reason having a custom-built website is the best option for businesses.
You will be assured to only use necessary functionalities, and avoid the speed problem for your website.

Do you know 47% of users won't wait longer than

2 seconds

for a website to load?

Get your website speed score 90+ with our speed optimization services

Speed Up My Site
3. Better security
Security is another major concern for businesses using or getting into the internet. A few years back security breaches have been the topic for consumers, as well as search engines. It reached a point where Google had to start warning users to be careful with their information. Users had to be sure that the page they feed in information has SSL installed.
Google has been encouraging websites that operate under a constant SSL to the point of considering using SSL as part of the ranking algorithm for the search engine. However, what the search engine has done is putting the risk on the shoulders of those sites accepting data from non-SSL pages.
You should understand that once you decide to use website building tools such as CMS or website builder, you're opening up your website to vulnerabilities that could affect the site. If one of the websites using these web-building platforms has an issue, it could also penetrate other websites using the same platform. In order to avoid these kinds of vulnerabilities, it is best to use a professional web development company for your website.
The developers always have SSL as their priority when building the website; this will ensure security for the website from scratch. In addition to this; the source code used will be proprietary; this means no matter what programming languages the web developers use, the code won't be released to the public. This will decrease the risk of security breaches for the website.
Most of the custom-building websites like ours, for instance, host the websites for our customers. This creates a secure environment for the website since the hosting environment will be continually optimized for the security of every application and website hosted.
4. Flexibility & scalability
It is very important for the business to have a website that can grow and scale along with the growth of the business. Having a website custom-built allows you to add new functionality, accept a large inflow of traffic, and grow the website along with the business. This is very important especially if the business is looking for growth in the digital platform.
Using website-building tools will retard your growth since they are neither flexible nor scalable. So if the business is focused on growth, then the lifespan of this kind of website is very limited.
However, once the lifespan of this kind of website is reached the owner has no choice but to switch.
When you hire a custom-building web development company, scalability and flexibility are built-in minds. Since the project is built from scratch then it becomes flexible to change things and even add new functionalities. It will also enable you to add functionalities exactly when needed and enable you to grow at your own pace.
5. Full control over functionalities
When building a website for your business the main focus shouldn't be branding and marketing alone. Having a website well-optimized for the kind of business you have is one of the most important reasons to start from scratch. Although this can also be done with open-source CMS, they come with lots of complications. It will cost you a lot to have functionalities optimized for your business using open-source CMS.
6. Optimized customer journey
You can save the efforts of searching through thousands of design options and functionalities by building your website from scratch. It will also benefit in creating a great customer journey that is well-suited for your business. This means that you will create a customer journey that will lead a visitor all the way to becoming a customer. Having it custom-made will decrease drop-offs which might be caused by too much fluff, and increase conversion rates.
7. Great business function automation
Having a tailor-made website will not only simplify the customer journey but also help you optimize lots of business functions. For instance; you can have a function that captures potential leads to a designed collection in the website administration, then sends them to an Excel file for the sales team. This will decrease the huge efforts of organizing the data from your customers.
So whether you want to automatically add your clients to your CRM system or connect your internal stock keeping and POS software for automatic updates, you can do all this with a custom-made website optimized according to your business needs.
Using website builders and open source CMS platforms is not highly recommended although there is a good part to using them.
CMS and website builders are very cheap and easy solutions for quick websites for business owners. You won't need a lot of technicalities to work on this kind of website, so it's cheap. However, Open source CMS will give you more functionalities and flexibility than website builders. But this will also mean that you will have to hire a technician to help you manage it.
You will also need to do continuous updating in order to keep the site secured and intact.
Having a custom-built website for your business is a great option especially if you're focused on growth. But this will also mean high upfront costs since this option is a bit expensive compared to other options. Although in the future you will notice that it was actually a cheaper option, once you start enjoying the benefits of having a custom-built website. The optimized customer journey will help you convert more visitors into customers, which will in turn drive up your sales and create more profit.
8. Freedom to be creative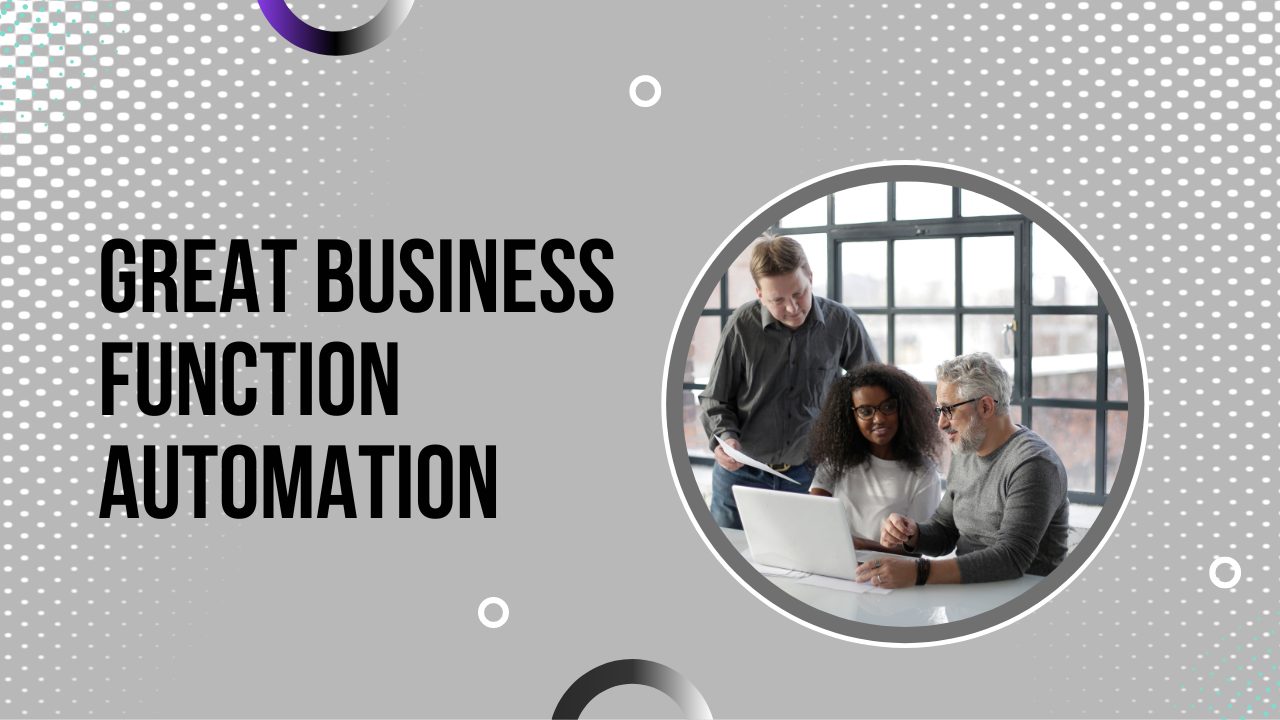 Running any successful business requires creativity, this also applies to websites. When investing in a custom website, the company is actually focusing on getting a great ROI. It is important therefore to get an expert who knows how to mingle with different tools to reach the required objective, with room for creativity. Web Development often involves a number of tasks that span a wide range of skills. From Design and UX to programming, content management, and marketing. Having a custom web development service can help you be more free to be creative.
9. Seamless brand integration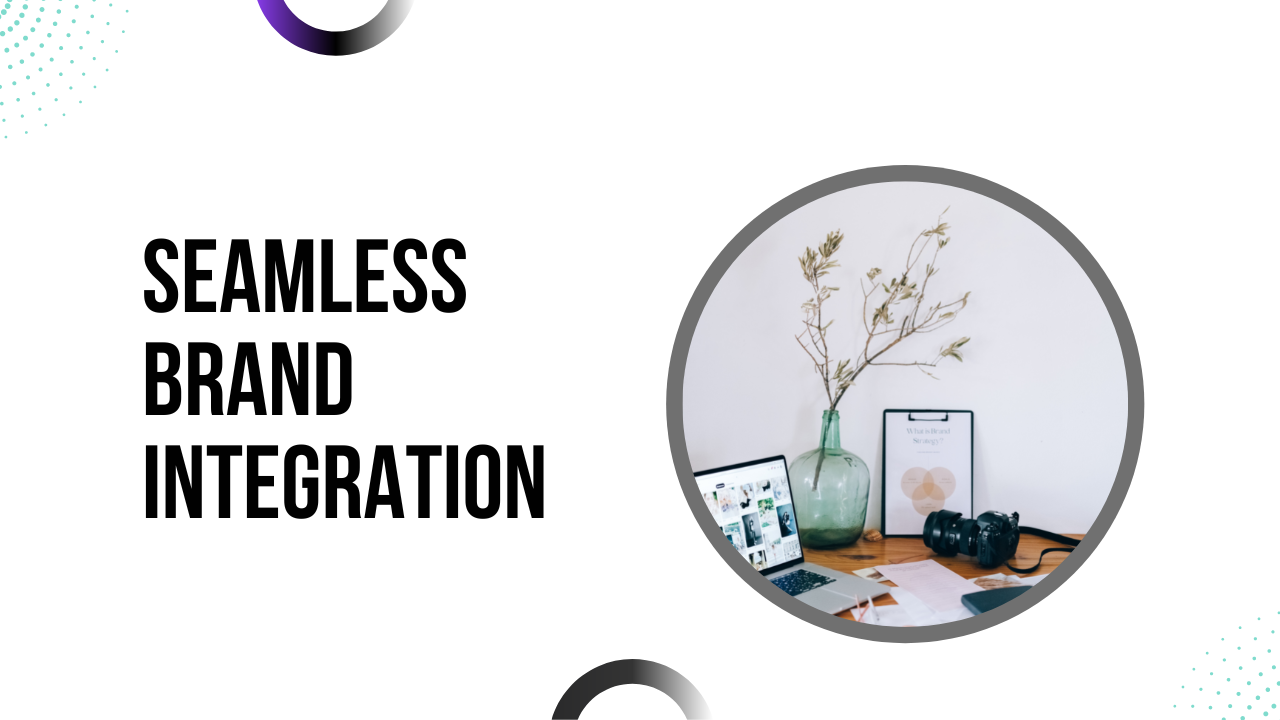 Using custom web development services is very important in making sure that all your brands are perfectly integrated. This is not easily done by website builders or CMS tools. You can customize how and which brand you want to be integrated into your website.
10. SEO ranking improves with custom designed websites
Having a business website that is not ranking on top of search engines, won't give your business a good ROI. This is because there are lots of sites already active on the internet, the search engines have to filter who stays on top of the search results considering the quality of the website. For example, a custom-made website provides its users with a great experience and engages them to spend more time. And if you know a little bit about SEO then you must have heard user experience and time on site are the biggest SEO ranking factors. As managing a professional SEO agency since 2009, we have seen huge ranking improvement for the website and pages that are serving unique and engaging pieces of stuff for their visitors.
11. The custom back-end for better control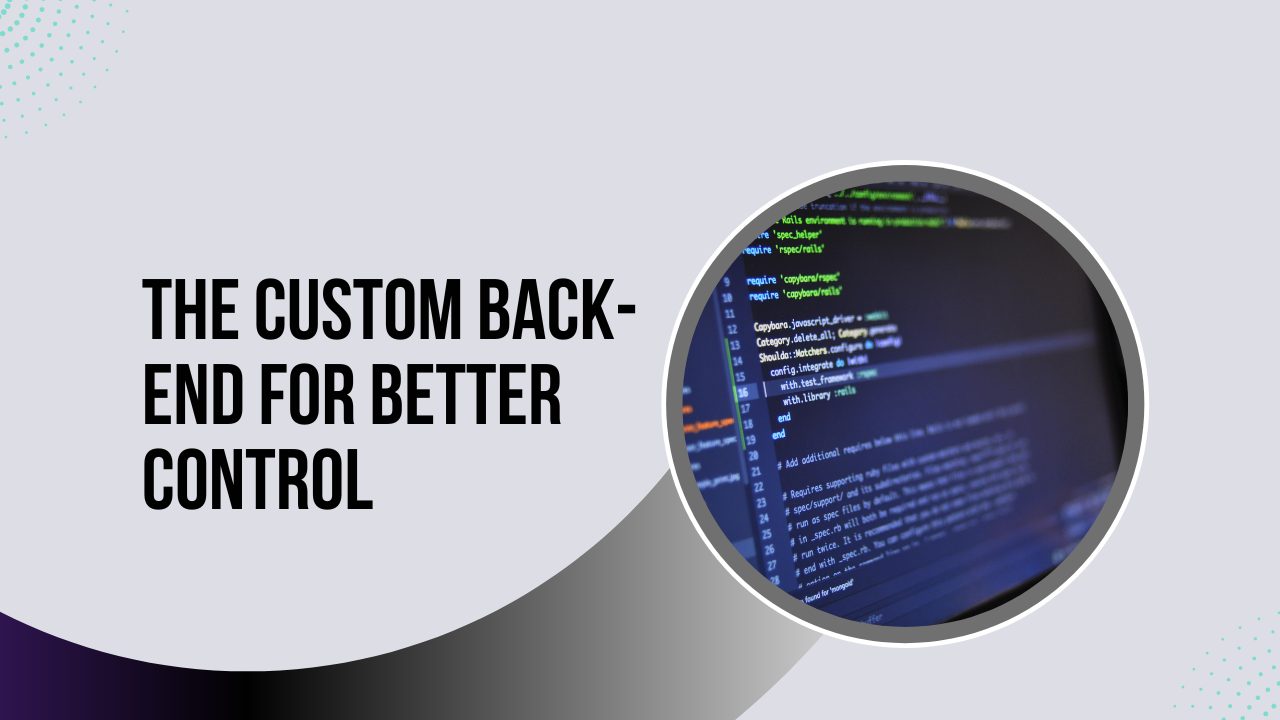 The back-end part of any business website is very sensitive and important. This part should be well designed and maintained by an expert in order to give you good control of your website. So it is very important to have a web development company handle your web designs.
12. Personalization and localization
Having a website that can effectively serve your local market is very important for the success of your business. You won't easily enjoy this when using CMS and other website-building tools.
Usually, web development companies have experienced different flaws that others in the market don't experience. The company should be able to able to provide clear views and solutions of portfolios that are utilized in the market just by studying the website of that business. This will enable you to make great decisions that give you the kind of website with a high ROI.
13. Good maintenance of the website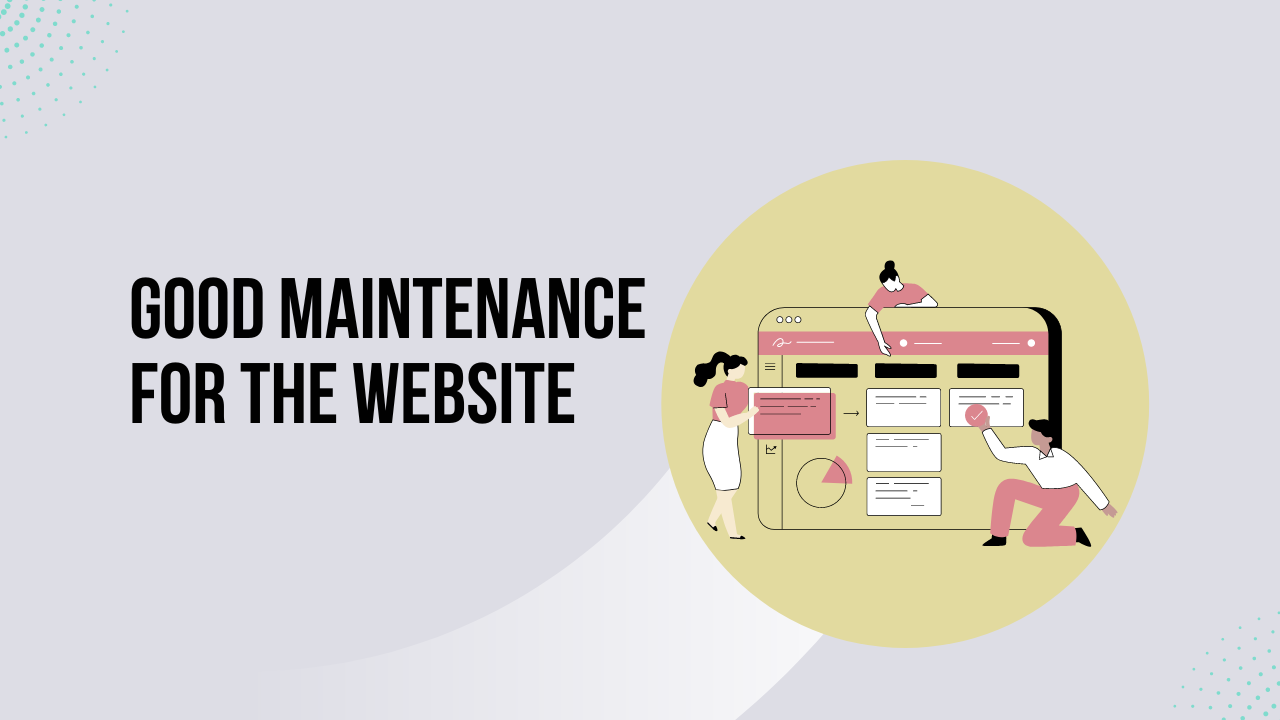 Most of the time you will find business owners chasing after new features and extensions, follow-up work, or even ongoing support on their own. This might be due to business owners overlooking the benefits of using a web development company. When using these companies, all web maintenance will be assured without any hustle.
It is important to consider the importance of these services when deciding whether or not to use a web development company for your business' website. In case it's getting hard for you to get one, you can simply choose us since we have all it takes for providing the best web development services. If you have any questions you can also just make an inquiry, so you can become totally satisfied before starting.
Need custom website development services?
Looking for custom website development services for your business? VOCSO has created a proven record of providing the best website design and development services for different businesses worldwide. With the great skills of a well-organized team, the company is assured to serve you with great satisfaction. It doesn't matter if you have had a bad experience dealing with your previous developers; our company will ensure that you get a good ROI for your business.
We offer a wide range of website development services like custom website development, custom web application development, custom WordPress website development, custom CMS development, custom eCommerce website development, and more.
If you have any questions or inquiries don't hesitate to check us. Remember; the internet holds the future for business and society at large.
FAQ on Custom Website Development
Q. What is custom website design and development?
A. When you create a website for your business, you want it to be an extension of your brand. Custom web development is the process of creating a website that meets all of the needs of your company. Web developers design templates to match the look and feel you're going for whether it's futuristic, whimsical, or somewhere in between.
With custom web development, there's no need to worry about certain aspects including font choice, colour schemes, unique typography, navigation, user-friendly experience, stunning visuals, SEO boosting elements, etc. layouts. These things are taken care of by professionals before they even get to you.
Q. Why is a custom website important for your business?
A. One of the main reasons that a custom website is important is because it forces the business owner to think about their business and the process of delivering value to their client. This leads to more clarity about what they do, why they do it, and why they are different than everyone else. Websites are platforms to tell your story through images and text. They're not just a place to sell products or services; they're where visitors form first impressions about you as a person and business owner. These are a few reasons why a custom website is important for your business.

Q. Do Custom Websites Increase SEO?
A. The short answer to that question is yes. There are many reasons why a custom website will outperform a free website in terms of SEO, including improving your site speed through caching, reducing the number of page loads, and providing more accurate data to search engines. These factors will rank your site higher with search engines. Secondly, people used to see unique and engaging pages on the web and love to navigate such websites or spend time. All these things are the biggest SEO ranking factors.
Conclusion
If you have carefully gone through this article, I hope that you have some light on the most important aspects of web development. However, if you have also decided that you need a custom-built website for your business, then you can simply save the searching energy and work with us.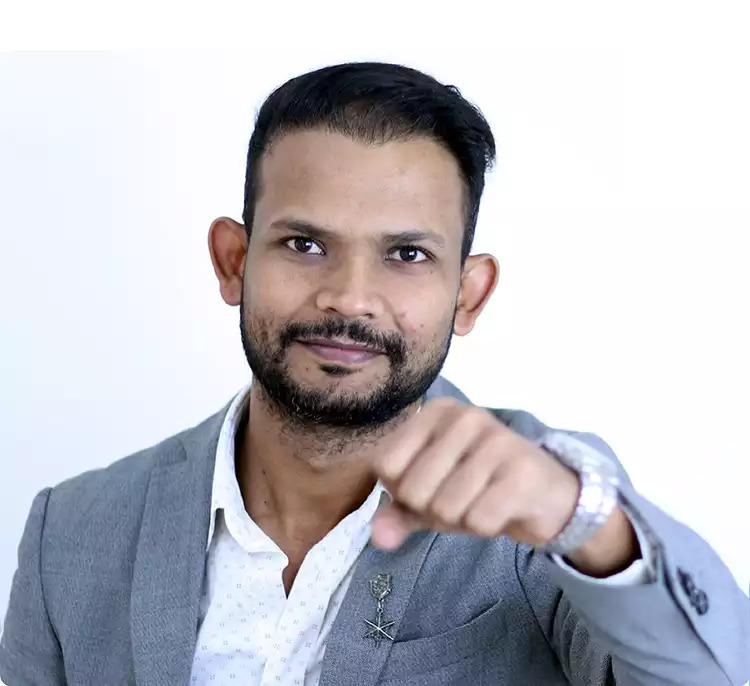 About Deepak Chauhan Hi, I am Deepak Chauhan, a Digital Marketing Strategist. I'm the CEO & Co-Founder of VOCSO Digital Agency, a creative web design, development, and marketing agency based in India & USA.