As everyone knows that content has the crown of the digital marketing world, it has the power to make or break any company. That's why most digital marketers regularly create and share content on their websites, social media pages, and other content marketing platforms.
Content can help companies reach all of their targeted goals. The most significant benefits of content are mentioned below;
Content helps companies tell the targeted audience about a brand's existence in the market.
It also educates people about the unique proposition of a brand.
It assists companies in developing a solid relationship with their audience.
Most importantly, content boosts conversions.
However, only content that has a perfect introduction, thesis statement, body paragraphs, and conclusion can help marketers achieve all these goals. Only well-optimized content can make these things possible. So now the question arises, what is optimization regarding content? And how companies can create a strong content optimization strategy. This article is written to answer these questions.
Do you know that a little over 3,000 blog entries are produced every minute, and more than 90% of business organizations utilise content marketing to engage customers? Each day, there are around 4.4 million blog posts published. Any content writing agency worth its salt will tell you that they are fighting an uphill battle since the scenario of "content overload" is real.
Now you may constantly be trying to produce flawless content. Unfortunately, it will be meaningless if a search engine is unable to find it. Google uses a number of filters in conjunction with its ranking system to only show users the most relevant and reliable results.
This justifies how crucial content optimization is. No wonder content optimisation is the number one technique used by the best content writing companies. By doing this, your content team or your content marketing agency can increase the relevance of your content, outrank similar content created by your rivals, and rank your blog post on the first page of search engine results. This article will guide you on what content optimization strategies you should use to stand out from your competitors.
Let's dig into the details!
What is Content Optimization?
Content optimization is a strategy to create and spread highly valuable, engaging, and informative content to reach the maximum audience. For that purpose, companies write different types of content. The content includes blogs, articles, website copy, emails, eBooks, social media posts, case studies, videos, podcasts, etc.
To create great and remunerative content, marketers and content experts need to design content in a way that is user-friendly, understandable, and appealing. However, only some can curate that type of content. Those not gaining any benefits from content strategy must remember that content must be optimized according to search engines, social media platforms, and, most importantly, the audience's needs.
If you think optimizing content is a tough job, you must know that millions of companies are doing it successfully. You don't need to learn complicated skills to optimize content; a few tips and tricks can help you with it. Ultimately, you will be able to create content that can help you achieve its creation goals.
Importance of a content optimization strategy
Content optimization is a process that helps search engines understand what your content is about. This helps the search engine sort your content (as indicated by your keywords) and match it to the user query for the same keywords. If you are not optimizing your content, you basically not allowing Google bots to easily understand the context of your content. The result – is poor ranking or no ranking of that content.
Content optimization is a critical part of content marketing. The more you optimize your page to match the top-ranking pages that Google shows for the same keywords, the more you increase the chances of your page ranking at the top. Adequately designed and optimized content delivers brand owners a wide range of benefits. That's why you would have seen that most marketers and brand owners emphasize content optimization over any other marketing strategy. 
So let's learn why it is essential to optimize content!
1. Boosts Content Reach
Designing informative and compelling content by brands isn't enough. To educate the audience about the brand or its products, the content must reach the target audience. If the content isn't reaching the right audience, it is entirely useless. It won't enhance brand awareness, generate leads, or boost conversions.
If you want your content to reach most of your potential consumers, you need to optimize content.
When you optimize the content according to multiple platforms, it catches the attention of most consumers. Plus, they also share it with others.
That's how your content can get viral in the least time possible and help you gain whatever you want.
2. Enhances Brand Awareness
Besides improving your words' reach, content optimization can also enhance brand awareness. A successful content optimization strategy can help you tell the targeted audience about the fundamental brand values and principles. When people are aware of your brand values, they may feel a connection with it.
Moreover, they will be more interested in what products or services you offer. In addition, once a connection is built, potential customers can become your regular clients. So, if you want to make that connection and tell people more about the positive side of your brand, creating a content optimization strategy should be among your top priorities.
3. Generate Leads
Brands create different kinds of content regularly. For example, they create informative blogs, eBooks, social media posts, podcasts, and videos.
Although not every kind of content directly urges consumers to purchase the products or services, the ultimate goal of every content is to generate leads. And well-written and optimized content rightly serve its purpose.
If the content isn't optimized correctly, it may not generate a single lead. It is among the reasons why marketers focus on content optimization.
By optimizing content according to each platform and type of audience, marketers try to win users' trust and let them think they direly need those products or services.
Eventually, most people get influenced and make purchasing decisions. That's how content optimization generates more leads and helps brands win more business.
Tips to Optimize Your Content
Here are some easy and practical tips to optimize content.
1. Define Your Goals
Usually, some content creators immediately start writing or creating content as they believe content creation is everything. However, before writing anything, they need the answers to many questions. The most important among them is what are the goals of specific content?
Only some pieces of content are created to achieve the same goals. Some are designed to inform the targeted audience about brand values and existence, some types of content are developed to improve sales, and other types of content could be generated to strengthen the relationship between the brands and audiences. It must be the goals that should decide which language, tone, vocabulary, and platforms should be utilized.
2. Know Your Audience
One of the biggest objectives of creating a content marketing strategy for your business is to understand who are you writing the content for – who is your buyer persona? That is how you can make the content more consumer-friendly. The more you know about your potential consumers' problems, concerns, and queries, the better you can handle them.
Content marketing mistakes are a common occurrence for many marketers. Once you are aware of these needs, you may use various types of content marketing to address the questions of your target audience in various stages of their buyer's journey. Create one or more target audience profiles if you haven't already. You can better serve them with valuable and useful material if you are more certain of who your target customer is.
After defining goals, the content writers must analyze the audience for whom they are developing that content. In the audience analysis, you must get the answer to a few questions. For example;
Who are they?
Which type of language do they understand?
What is their intellectual level?
Which questions do they have in their minds regarding your brand or products/services you are offering?
Which types of queries do they use to search for a specific thing over the web?
Which values do they uphold?
What is their previous knowledge regarding the subject?
When you don't know the answers to all of these questions, your content may not be able to fulfill their needs.
Moreover, you may use language and tone that could provoke them. In addition, it may not leave a significant impact on them and provide you nothing in return for your work.
3. Find and Utilize Valuable Keywords
Here comes the most important thing. Whether you are writing a script for a video, podcast, blog, website copy, or guest post, you must include relevant and valuable keywords to make your content visible to a broader audience.
Search engines and video-sharing platforms usually consider many factors before ranking web pages or videos, and keywords are among the most important ones of them. That's why finding and perfectly utilizing the keywords is inevitable for content strategists.
Below are the most common advantages of using keywords in the content;
Keywords help content marketers attract the right audience.
They encourage search engines to rank the web pages.
The proper utilization of keywords helps marketers beat their competitors.
They attract more visitors organically.
Finding the keywords isn't the only thing essential for content optimization. The proper usage of those keywords is even more critical. Many content creators don't bother adjusting them perfectly in the content.
They just randomly place them without any sense. Most just try to add the keywords as many times as possible. They don't strategically place them where they are more beneficial.
4. Analyze Your Competitors
Do you know that to create a successful marketing strategy, most marketers analyze their direct competitors first?
According to marketers, analyzing competitors is an integral part of any marketing campaign. So, to create a successful content optimization strategy, you should investigate what competitors are doing.
However, it could help if you only analyze the competitors doing well in the market because they can teach you which strategies can serve more benefits.
The competitor analysis will teach you how to strategically place keywords, which types of content should be created, and which platforms to emphasize.
Additionally, it can help you know which content the audience likes the most. So, you can create it to make your strategy more powerful and productive.
Lastly, competitor analysis can help you discover and exploit the knowledge and content gap. When you cover that gap, you can beat your competitors and get your market share. 
An important component of content optimization is research. Just type in your seed keyword in Google to find your top 2-3 rivals. While studying your competitors, analyze all these pointers:
Trust Flow (TF), Page Authority (PA), Domain Authority (DA), and Ahrefs Domain Rating (DR)
Content quality and word count for the posts
Freshness of content
Usage of keywords in the title, description, headings, and main content body
Amount of backlinks
The number of social shares
It is simpler to update your material once you've compiled a list of all the comparison measures.
So, if designing a content optimization strategy, you must remember competitor analysis.
5. Create Various Types of Content
Generating various types of content is vital for content optimization. One type of content can help you only target a specific audience. The potential consumers who don't like that particular type of content would be out of your reach.
To inform more consumers about your brand, its values, and products/services, you must create the content they consume regularly.
To fulfill their needs, you can try different types of content, including blog posts, videos, eBooks, podcasts, social media posts, polls, infographics, etc.
When you create various types of content and share them on multiple platforms, your words will reach the maximum audience and can generate more leads than you may think.
Moreover, staying consistent with those types of content could be more helpful for the overall brand.
Consequently, your content will help you gain the benefits you want.
6. Content Must Be Captivating
Once you have finalized the keywords, now is the time to start writing the content. As you have the proper knowledge about goals, audience, and keywords, half of the task is already completed; now, you only need to utilize the acquired knowledge to create highly valuable and lucrative content.
However, if you don't have any previous experience in content creation and don't know the steps to create compelling and captivating content, here are some tips for you.
6.1 Research the Topic
Before writing, you should read a maximum number of blogs, articles, posts, and case studies, as it can help you acquire more data about the subject. Moreover, it can also assist you in discovering the relevant terminologies that can perfectly define certain phenomena.
The more time you spend researching, the better it is for your content. That research can also help you analyze how others have optimized their content. It can ultimately provide you with the guidelines that you need.
6.2 Bring Uniqueness
Another important thing that you need to ensure while developing content is uniqueness. It doesn't matter which type of content you create and which elements it possesses; if it isn't unique, it cannot be optimized for search engines or any other platform. Copied or plagiarized content can provide more harm than benefits. That's why you should always create content yourself and not copy others.
However, there is still an issue, billions of articles have already been published over the web, and there are some chances of unintentional plagiarism. That's why writers should always use an online plagiarism checker to check for plagiarism in their content. Once a plagiarism detector detects plagiarized parts, writers must remove them to optimize the content effectively.
6.3 Support Your Content with Relevant Graphics
It doesn't matter whether you are writing a blog, copy, or any other type of content; you need to get some assistance from the graphical content.
Usually, some content creators overestimate their content and think it is so powerful that they don't need to add images, infographics, photographs, and other kinds of graphical data.
Having confidence in your writing is good, but you must uphold the value of the graphic elements.
Suitable, supporting, and relevant graphics can make any content more impactful and valuable. If you need clarification about choosing and designing images, you can take the help of the reverse image search technique. It can help you find relevant images to add to your content. Moreover, you can also get ideas to design images yourself.
You can add keywords and alt-tags to those images. These alt-tags can improve the SEO score of a web page which is inevitable to achieve a good ranking over SERPs.
6.4 Make the Content Readable
When writing content for a wider audience, ensure it is readable and understandable. Whether your content is informative or not, if it is not readable, you may not be able to achieve your goals, as no one will get the message you want to communicate.
Below are some tips to make your text readable for a wider audience.
Write small paragraphs
Add multiple headings and subheadings
Use bullet points and listicles
Use a simple language
Add as many visuals as you can
The content with all these things encourages readers to spend more time on a web page, which is among the factors most search engines consider while ranking websites. Moreover, that content is more prone to bring leads and conversions.
6.5 Emphasize Quality, Not Quantity
There needs to be more awareness that long-form articles and eBooks are more valuable than short-form articles and social media posts.
However, when it comes to content optimization, quality matters more than quantity; a perfectly optimized and informative article can bring more business than dozens of eBooks.
That's why you must not give more importance to quantity over quality.
Online users have abundant choices, and if your content doesn't offer them any value, they will immediately swipe up or close your content and read what others provide.
7. Communicate, Not Convince
Most content creators always try to convince their consumers to purchase the products.
However, convincing consumers is sometimes less effective than communication regarding content optimization.
When consumers read content with a more promotional touch, they start thinking that it is paid content, not thinking of readers.
Once they realize that the content they are reading is paid, they will probably close the page and go elsewhere. That's how you can lose a solid lead.
If you want your readers to stay on your page and read what you have written for them, offer them the content they want to read, not deliver what you want.
Furthermore, let them realize that you care for them. And that certain content is only written for them, not for any brand.
Eventually, they will trust your words and make the purchasing decisions you want.
Moreover, when you communicate with the audience, they will stay for more time on your page, which Google and other search engine count.
Hence, they will find your content authoritative and trustworthy. Consequently, they will rank it higher on SERPs.
8. Capitalize Internal Linking Method
Internal linking is an effective method that you can utilize to optimize your content. It is the method of adding hyperlinks to another web page of the same website.
With the help of internal links, you can enhance page authority, which is an excellent factor in SEO ranking. If different web pages refer to a particular web page or content, search engines consider it trustworthy and rank it due to that quality.
That's where internal linking can help. When you create a lot of internal links, it will give power to your web pages.
In addition, with the help of internal linking, you can reduce the bounce rate, encourage readers to stay longer on your website, provide more information, and convince them to make purchasing decisions.
You should create high-quality and relevant content to create a more efficacious internal linking system. After that, you should tactically place the hyperlinks to other web pages relevant to that particular sentence or phrase.
However, while developing content, you should know which pages to link. That's how you can create a link naturally.
9. Promote Your Content on Various Platforms
Although perfectly optimized content can attract more visitors than anticipated, you must share it on as many platforms as possible.
The most important platform you must utilize for content promotion is social media. A single post with a fitting caption and title can help you get millions of views on your posts. In case your content is worth reading or viewing, people will share it with others without getting anything in return.
The most powerful social media platforms you can utilize for your content promotion are Facebook, Twitter, Instagram, TikTok, YouTube, Reddit, and Pinterest. If you learn how to use these platforms for content promotion, you will generate tons of leads daily.
10. Regularly Update Your Content
Once you have written content for different platforms, your work isn't done. You need to create a content calendar and regularly publish the content accordingly.
By updating your content regularly, you can continuously engage consumers with your content and let them feel that you care for their needs.
However, it is crucial to update content on every platform. For example, if you use Facebook, Twitter, Instagram, Snapchat, Reddit, and LinkedIn to reach your audience, you should regularly post content on each platform.
It doesn't matter if you have some new products, services, announcements, or news to share, just update your content. Without these things, you can create some polls, ask for consumers' feedback, create a contest, share your brand story, etc. No matter what you do, keep your audience aware of your existence in the market.
When you do not communicate with the audience, you set them free and lose your grip on them.
Ultimately, your competitors can grab their attention and steal your customers. That's why most marketers consider it an integral part of content optimization strategy.
11. Frequently Examine Your Strategy
Sticking to a particular content or any other strategy can sometimes backfire. For example, if you have created a content optimization strategy that does not provide any benefits. It is better to analyze KPIs (Key Performance Indicators) and decide whether it is suitable to stay with that strategy or try a new one.
Sometimes content marketers think they are doing well and their strategies will one day reap the fruit.
In this competitive world, time is everything for marketers or brands. The brands who are waiting for magic are wasting their time. It is better to try some new strategies and capture the audience's attention.
Ultimately, it could become more profitable. For example, they can properly utilize their time to win more business and loyal customers.
Moreover, if a content optimization strategy is successful, you still need to analyze it.
That analysis will help you know from where you are getting more leads and which key platforms are providing nothing in return.
So, that analysis can eventually help you improve the content optimization strategy and make it more fruitful.
12. Content Decay and how to get rid of it through optimisation
When you stop updating or modifying the older content on your website, traffic to those pages begins to diminish. This is known as content decay and should be avoided in order to grow a company. If you can't produce quality content yourself then you must check out some reputed content providers like Justwords content writing agency.
Here are some excellent ways to optimize your content and gain back your lost traffic on your website.
Check the position of the content (could be website pages and in most cases blogs) whose rankings have dropped. Analyze your top-ranking 10–20 pages and study them for traffic decline. You can easily do this with a tool like Ahrefs, or Semrush or even Google Analytics.
After reviewing the top-ranking material in that category, update the content by adding about 1,000–2,000 words of new content.
Increase the number of time audiences/visitors spend on the page or site by adding a video.
Increase page loading speed as better browsing experiences are provided by pages that load quickly, and Google encourages immediate page loading in its search results.
Update the entries with fresh and pertinent material by researching recent developments in that area.
Restart the promotion of the pages to attract fresh links as they are still going strong and are one of the most important ranking factors.
13. Increase Your Content's SEO Score
Want to know how to write content that ranks well in Google SERPs and generates organic traffic? If you want to master content optimization, you can't ignore SEO! This forms the bedrock of content marketing. This also helps your content rank for relevant keywords and get traffic to your website.
Here are some amazing tips to make your content SEO-friendly.
To help users and search engines understand the contents of your page, add a pertinent title and meta description.
To raise the keyword relevance score, use seed words, synonyms, and related terms.
Regularly update your content as mentioned above by deleting outdated information and adding the most recent information.
Utilize the effectiveness of SEO copywriting to incorporate terms and phrases into your content that make it more relevant to readers' needs and motivate them to take action. Increased time on page and a decreased bounce rate, which are critical metrics to gauge user engagement, are benefits of user-focused and action-oriented content.
To get optimum use out of your current material, repurpose previous blog pieces.
For quicker loading, create an AMP version of your content.
Enhance your website's loading time and correct any UX flaws to prepare your content for the upcoming page experience improvement.
14. Produce more content that is accessible to all
Web accessibility aims to make the internet accessible to all users by taking into consideration their various abilities. A thoughtful method to serve your audience is to update your content to make it easier for individuals with impairments to access it.
Here are some essential pointers for enhancing accessibility:
Image alt text is a good idea
Adding captions to videos using resources like Rev.com or YouTube
Utilizing hues with the right amount of contrast
Selecting a readable font for writing
Increased knowledge of online accessibility, so that you can produce content that is optimized for a larger audience
How can VOCSO help?
If you're like most businesses, you know that content is key to a successful digital marketing strategy. But creating high-quality, engaging content can be time-consuming and expensive. That's where VOCSO comes in. As a leading content marketing services provider, VOCSO can help you create the compelling content you need to reach your target audience and achieve your business goals.
We're a digital marketing company that offers a full range of content marketing services, from strategy and planning to creation and distribution. And we do it all at a fraction of the cost of traditional agencies. So if you're looking for a partner to help you take your digital marketing to the next level, contact VOCSO today. We'll be happy to show you how we can help you succeed.
Our digital marketing solutions help businesses like yours stay up-to-date on the latest digital marketing trends.
To Conclude
A successful content optimization strategy can take your business to the next level within a limited time. It can instantly start driving organic traffic, generating more leads, and transforming most leads into conversions.
However, creating that content strategy isn't easy. As a writer, brand owner, or marketer, you need to learn the nitty-gritty of different things that matter in content optimization and learn how you can utilize each available source in your favor.
Invisible content won't provide any traffic, leads, or other results. You must optimize content if you want to rank better and get more traffic to your website. By optimizing your content, you are giving search engines the crucial information they need to understand the purpose of your content and, consequently, you get a good rank for your content. A good ranking means your content will be able to drive more relevant traffic to your page, and that means more leads. So make sure your content producers are investing in content optimization.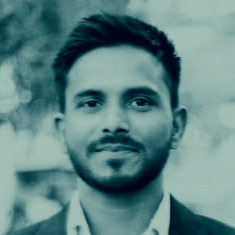 About Raj Kishore A digital marketing consultant at VOCSO. I've been working in digital marketing since 2010 and I am an expert at generating leads online via SEO, Paid Marketing, Social Media Marketing, Email Marketing, Site/Landing Page Testing and Optimization, and Display and Remarketing.