It's easy to make mistakes when you're first starting out with content marketing. It can be difficult to determine where your audience is, how they might want to consume content or what kind of things appeal most. Content Marketing is the future of marketing, but it can be a difficult approach to get started with. By avoiding these common mistakes you will have an easier time establishing your brand as innovative and effective in this space.
The marketing world is full of mistakes, but these stories show that even the most inexperienced marketers know what not to do. The question we asked our community of marketers about the biggest content marketing mistakes that they've made in their careers is one with many answers. Read on for some insight into the top content marketing mistakes and how you can avoid making all those rookie errors from these marketing experts to get your content out there in a way that will work!
Main Mistakes in Content Marketing by Experts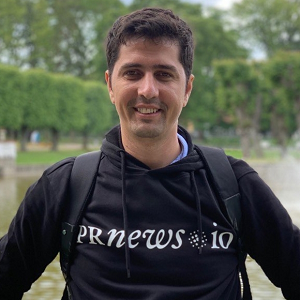 Alexander Storozhuk
Alexander Storozhuk is a Management Board Member at PRNEWS.IO.
Content marketing is one of the best investments any company can choose. It increases traffic, brings in high-quality leads, and attracts new customers. And content marketing services will give you advantages over your competitors and save you time, money, and effort.
We here at PRNEWS.IO are engaged in content distribution to relevant and credible media outlets, while you can focus on the wider business and personal goals. Looking back on more than 15 years of experience in this niche, I can confidently say that content creation doesn't come without challenges.
Here, I want to show some of the most common mistakes businesses make in content marketing. By understanding what not to do and following some recommendations, you can ensure your content marketing strategy is successful.
1. Write It Half-Hearted
Focusing just on the publication's fame and ignoring quality might be the most common mistake in content marketing. Some of our clients believe that the choice of the news outlet is critical and it will bring them success regardless of the content. Unfortunately, it doesn't work that way. The thing is, even if someone pays attention to the low-quality content you wrote, it will not leave a good impression and satisfy your goals.
The content landscape is too competitive. You can't create anything less than high-quality and valuable content.
Don't get in the trap of writing and posting for content's sake, hoping that the readers' loyalty to the media outlet will provide any article there with the same excitement. Rather think about what your target audience might want to read and how you can help them with the content you will share.
2. Not Focusing Enough on Distribution
Creating great content isn't enough to get your brand to the top of search results.
Pareto's Law for content marketing declares:
20% for creation;
80% for distribution.
Content distribution is a critical aspect of marketing campaigns. Think about how you're distributing your content – you're limiting yourself if it's going no further than your blog.
A successful content distribution strategy needs investments of your time and money.
In the era of top-notch branded content, it has become harder to break through the noise and reach your potential client. If you are not providing quality content on time and through the right channels, then your current readers may start reading other authors and use other services.
To avoid this mistake, follow these steps:
buy paid traffic to increase the reach;
share and promote your content on social media;
reach out to influencers in your niche;
ask for feedback from the influencers and experts;
be active on the community platforms and share your content when it's relevant.
Remember, your email list is an important channel for your content marketing as well.
3. Poor Conversion Optimization
Another common mistake in content marketing doesn't relate to the content. You're driving traffic toward the website in hopes that this traffic then converts into qualified leads, but no. The reason may be that you do not optimize conversions on the blog and site; for this reason, you lose those you managed to attract.
To improve this situation you have to adopt a client-centric method, and search engine techniques that focus on developing positive experiences for Google spider and your customers.
Conversion optimization is the process of correcting your website's sales funnel to choose and implement the best strategies to increase the ratio of leads.
Here are a few strategies:
Show more social proof of your service or products (testimonials, recommendations, etc.)
Use conversion optimization tools
Use lead capture forms tool
Use videos-explainers
Optimize your website conversion Funnel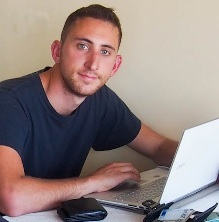 Having worked with hundreds of companies around the globe, we've noticed that a lot of them are making the same mistakes with respect to content marketing and SEO.
1. Blog Optimization Mistake
Most of them don't invest in SEO right away, focusing on paid acquisition instead. They may have a blog, but it's usually filled with unorganized content that isn't targeting the right keywords.
This most often is combined with the "Publish and Pray" approach, described by Brian Dean. As a result, these articles don't perform well, don't generate traffic, so people just leave them as they are and move on to other strategies.
We recommend at least getting an SEO consultation for every company that plans to invest in inbound traffic early on. This will help them start improving their organic performance, which will be easier to multiply while the company grows.
2. Mistake in Link-building Strategies
The other mistake is not implementing any link-building strategies which lead to missing out on a lot of lost opportunities.
A lot of people overlook building backlinks as a strategy, but contrary to popular belief, Google does identify backlinks as one of the three main ranking factors, along with the user signals and optimized content. So the earlier a company starts building links, the earlier they get to the top spots of Google's search results and start getting good quality traffic "for free."
In addition, backlinks should come from high-authority websites. A single backlink from a good website may often be worth a few dozen links from low-quality sites ‒ so choose wisely.
Also, check out an article where you'll learn the real cost of reaching the first page on Google's SERPs, based on the real clients' data.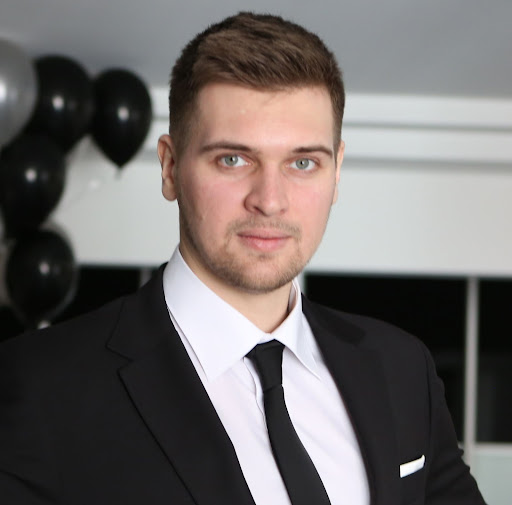 Gene Schastnyy
Gene Schastnyy is a Growth Marketer at GrowthPros.io
Let's think of the big, established brands who have websites and seem to "care" a lot about content marketing.
1. Ignoring established brands in their niche industry
One of the biggest issues that we noticed when analyzing these websites is that they often misjudge the keyword cannibalization issue.
It builds up in time as different people come and go, growing the content base and gaining traffic. Usually, this happens if the company grows fast and picks up the pace all the time. Every new person or team who gets hired to grow the traffic starts implementing their own content strategy… Without analyzing what predecessors did, there is no time to make research-based decisions.
They usually just pick the keywords that don't rank yet and create new content to switch things up a bit.
As a result, the blog becomes filled with multiple blog articles on a similar or literally the same topic. After a while, if no one is noticing this issue, the website traffic may start to decrease and keep this downward trend.
So, if you have a big chunk of articles, audit your content straight away! Ahrefs has a great guide on it with a handy template that speeds up the process.
After companies remove or merge some content on their blog, it can so much as double the organic traffic from the leftover content. It may sound controversial, but it just works.
Try it out and share your results with us.
2. Target high-volume and high-difficulty keywords
Another mistake we've encountered from our clients' experiences, is that a lot of companies prefer to target high-volume and high-difficulty keywords disregarding their search intent.
Considering the high competition for these keywords, it takes a lot of time and money to get to the desired spot in SERP. Then, once there, companies may notice that the traffic from these high-volume keywords may not generate leads.
A better strategy is to choose keywords that are super niche and match the product on the website. Let's say you are selling say Jamaican bracelets, you shouldn't target jewelry in general but look for the keywords that will fit your products instead.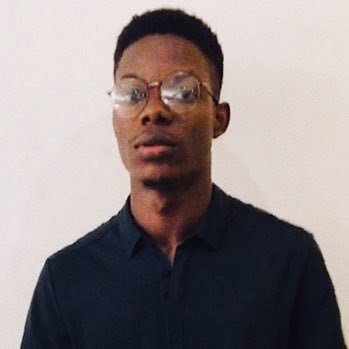 1. Ignoring Data and Strategy
According to a survey, 32% of CMOs reported not having documented content marketing goals and KPIs.
When content marketing is no more than collecting a few blog ideas, adding them to an editorial calendar, and publishing articles at intervals, it is neither strategic nor sustainable.
Many companies lack a robust data-driven content marketing strategy.
In another survey by SEMrush, 16% of participants claimed that their company had no content marketing strategy. And of those who had a strategy, 42% rated their strategy as 'advanced' or 'mature'.
Companies with the best content marketing strategies actively interact with data by researching keywords, customers, and competitors.
Data-driven content marketing involves detailed research and analysis, setting metrics and KPIs, as well as tracking performance and ROI.
Traffic, engagement, and conversions are some of the most valuable metrics for content marketing. By analyzing which activities, blog topics, and tactics work best, you can refine your strategy for tremendous success.
2. Not Providing Value
Content marketers often make the mistake of creating content for search engines instead of the audience.
At the most extreme, these marketers fall to black hat SEO tactics in a bid to game the system, forgetting that ultimately, it's the readers, and not the search engines, who acknowledge the value of any piece of content.
Google has consistently updated its algorithm to ensure that the top answers are the ones most relevant to the user while penalizing corrupt practices.
In fact, according to Google, "our systems are designed to identify signals that can help determine which pages demonstrate expertise, authoritativeness, and trustworthiness on a given topic."
You may not be engaged in explicit black hat techniques. But you are making a mistake every time you sacrifice the quality of your content for search engine standards.
By all means, you should align with SEO best practices such as website optimization and the likes, but always remember that quality and valuable content stands out.
3. Expecting Quick Results
Let's face it, content marketing is not easy. If you start a new blog today, it'll probably take months or even years before your website starts appearing on search engines regularly. Notwithstanding if you have a consistent strategy.
Neil Patel is an expert who thinks it may take 6 to 9 months to start experiencing meaningful results from content marketing.
Content marketing is not a PR campaign, so you can't expect results in 3 months.
It must be a long-term strategy, and frankly, the path to content marketing is rough. There would be periods when your investment would be disproportionate to and even higher than your returns.
At that time, you must double down on your tactics, analyze the results, find new ranking opportunities, and pay attention to subtle mistakes.
There is no shortcut; you simply must do your best job and trust the process.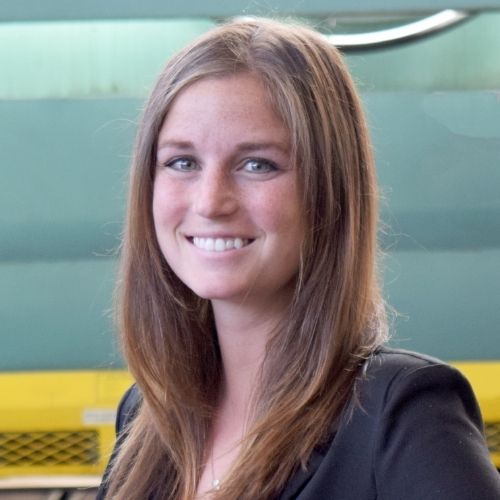 1. Not spending time on your headline
It may seem obvious, but when I say "not spending time on your headline" I don't just mean come up with a great title. Yes, something catchy and SEO-optimized is fantastic, but the title needs to be related to the actual piece, it needs to be unique to the others that show up on your target SERP, and ideally, it's evergreen. I'm always so surprised when I click on an article and get excited that I finally found what I'm looking for, only to quickly bounce back to Google because the title was misleading. A big hint: If you love your title but your content doesn't quite match – re-do the content, not the title. Many write their content first and their title second, but no matter what your process, it's important that the two complement each other and you aren't misleading those who click. While your traffic might look great, your bounce rate will be awful or vice versa, so focus on mastering both.
2. Writing a long introduction
Save yourself the time and the energy. Introduce your topic and get into the meat of the piece (with subheadings and bullet points for easy scanning, of course!). A long introduction can turn people off, and usually, for writers, this is the hardest paragraph to master; thus, sucking up time that could have been spent elsewhere. While this isn't necessarily good advice for all types of content marketing (ebooks may require a nice, clean introduction, for example), the vast majority of blog posts I've written in the past do just as well with 2-3 sentences as those where I've written 200-word introductions.
3. Citing research older than 2.5 years ago
Nothing kills an article's credibility than citing sources from 2018. I know it feels like 2018 was just yesterday, but utilizing the most up-to-date data is important to readers – you may get an initial influx of traffic, but you won't see return visitors in the long run.
Other Common Content Marketing Mistakes Noticed by VOCSO Experts
1. Ignoring or Not Knowing Your Niche Audience
It's a mistake to think that your content marketing strategies need only be tailored to the generic "everybody." If you really wanted people in every segment of society, then why bother with niche markets? You should always strive for an audience who is interested in your product or service and will take action on it. When you're shooting for a broad audience, it's important to know what they want. It can be easy enough to find out who your potential customers are by looking at their demographics or aspirations and then creating content that is tailored specifically towards them in order to reach the most people possible with something relevant.
To increase your target audience, you need to know who they are. A good way of knowing what people want is by taking surveys and seeing how those respond. If you don't do this then it's unlikely that the number of prospects will go up because people just won't be interested in buying anything from a company without knowledge about their customers' demographics inside out. If you're not marketing your content among niche audiences then you're not only going to losing your potential customers but you'll also not be able to retain your existing ones.
2. Not Knowing Your Goals
"Setting goals is an important part of any business. But for content marketing, it's more than just being a vague statement about what you want to accomplish in the future. It needs to be specific and measurable."
There are many different ways that people go wrong with their content marketing campaigns – not knowing your goal is one of them! Setting goals is an important part of any business but when it comes down to building your brand through social media or video production, there can't simply be a general idea behind these statements if they're going to work effectively.
Even if you planned on being someone who is in charge of your business's content marketing, there are still many mistakes that can be made. For example, not knowing what goals to set for yourself and the company before getting started with an online presence.
If you're starting on your content marketing journey, then this one's for you. Know your goals and objectives before you begin creating content so that when the time comes to publish it – there's a purpose behind every piece of writing or video. A lot of times, people start out with great intentions but their efforts might fall flat because they don't have any clear direction in mind from the beginning which leads to lackluster results down the line.
3. Not Writing for Your Audience
If you are not writing for your niche audience then it is a mistake that will hinder the success of any digital marketing strategy.
It can be tempting to gloss over a niche audience or write for everyone, but there are pitfalls of this strategy that should not go unmentioned.
The problem with writing for the masses is often in its lack of specificity and intimacy which makes it difficult to keep your readers engaged from start to finish. There's no room left open at all within their reading experience if you're too vague on who you want them as an ideal customer- it becomes hard work instead of after they've realized your product isn't what was being sold just moments ago when they were browsing through content advertising similar products next door!
Additionally, people will read more widely and move around less frequently than before due simply because we have so many options now available online where our attention goes. Creating content without knowing your audience is like shooting in the dark. You never know what you're going to hit or if anything will happen at all, but it's sure exciting!
Creating and delivering engaging messages requires research. If you don't do this work upfront, then when people get bored they'll stop listening to everything that comes out of your mouth (or on their screens). Keep them interested by always talking about things that matter most to them–their pain points and how even a little bit can make life easier for someone who needs help with those problems
4. Know What Your Business is Known For
Each business is different. Some may be known for their customer service, others might focus on the quality of their products or excellent prices. What matters most though is that you know what your strengths and weaknesses are so that you can maximize them to get ahead in both marketing and sales!
You may be wondering how to get your webpage noticed. It's important for you to know what type of people are landing on your page so that it can have an influence in the niche market where you want your business known and recognized. Getting found with too many keywords is a sign of you're not working in a niche industry that can hurt your chance of being seen as a leader in the niche industry. However, understanding your landing pages visitors and narrowing down your content marketing strategy for these niche visitors is key to success!
5. Investing in the Wrong Content Distribution Channel
It is important to choose the right platform for your content marketing needs. You want a place where you can reach potential customers, and also get them interested in what you are selling without being too pushy about it. Understanding the traffic sources and mediums for your marketing collateral is essential to success. Google Analytics can provide you with insights on how people are finding out about your business, including what sites they're visiting before coming to yours or which social media networks have driven them in droves.
Broadening your reach to marketing platforms is a common strategy among content creators. But how do you know which platform will work best for you? The answer can be found in identifying the correct audience and understanding their preferences, as well as considering whether or not this particular type of advertising resonates with your personality.
6. Not implementing SEO for your content pages
Implementing SEO in your content pages can be a daunting task to undertake. Addressing all the relevant factors may seem like an uphill battle, and some argue it is not worth doing at all. But with so many more people using search engines every day and even expecting their results from them, you will need to take this route if you want your site's presence online to grow or stay alive
Not implementing Search Engine Optimization (SEO) on your website's content page could very well mean that users are unable to find what they're looking for as easily which means potential customers might end up going elsewhere without ever knowing about who we are! Not sure how to implement SEO for your content pages? Here are the best SEO content marketing strategies to stay ahead of in 2021.
7. Don't know how to write content that ranks in Google SERP
Google searches rank the best content. There are many factors that determine how high up your post will appear in search results, but you can give it a head start by writing better titles, catchy headlines, insightful content, authority content that matches the Google EAT algorithm for each blog post, products, and services pages. Google has a specific algorithm that ranks sites. And you must follow these in your writing to rank your content. Not sure how to write content that Google loves? Get useful insights about how to write content that ranks on Google.
8. No content plan for your next future-proof business website
There is no better time to plan for the future than now. Your website should be a reflection of your brand and what it stands for today, not just how you want things to look 10 years from now! To run a successful content marketing campaign you need to create an effective content strategy that will help build trust and loyalty within your customer base. Without a perfect content strategy, you're not going to rank on Google and generate organic traffic to your website. Not sure how to plan your content to make your website informative? You can consider these tips on how to plan content for your next future-proof business website.
9. Fail to produce quality content
In order to be successful, you need quality writing that engages and inspires readers. If not enough people are seeing your site or reading what you have written then there is no way for it to grow into something bigger than just another abandoned blog space on the internet!
What's great about the digital age is that you have access to a never-ending supply of content. But this also means your quality, unique and engaging content will get lost in all of those other pieces being published out there every minute by other experts.
But don't give up yet because one thing remains constant: People want high-quality, original material they can connect with emotionally as well as intellectually!
Want to know some excellent ways to produce high-quality content even if you have a low-budget? Learn some excellent ways to produce high-quality content even if you have a low-budget.
Wrapping Up
Mistakes provide insights into what to avoid in the future. Don't make the same mistake twice. Wise men learn from other men's mistakes. Do this and content marketing will result in a lot of growth for your business. Keeping these common content marketing mistakes in mind and constant learning will help you get the most benefit from your content marketing efforts.
If you want your content marketing to be successful, it's important not to make these mistakes. To avoid these most common content marketing mistakes you can improve the effectiveness of your campaigns. Contact us today if you have any questions or need help with digital marketing services for a more robust strategy. Our team is eager to work with you!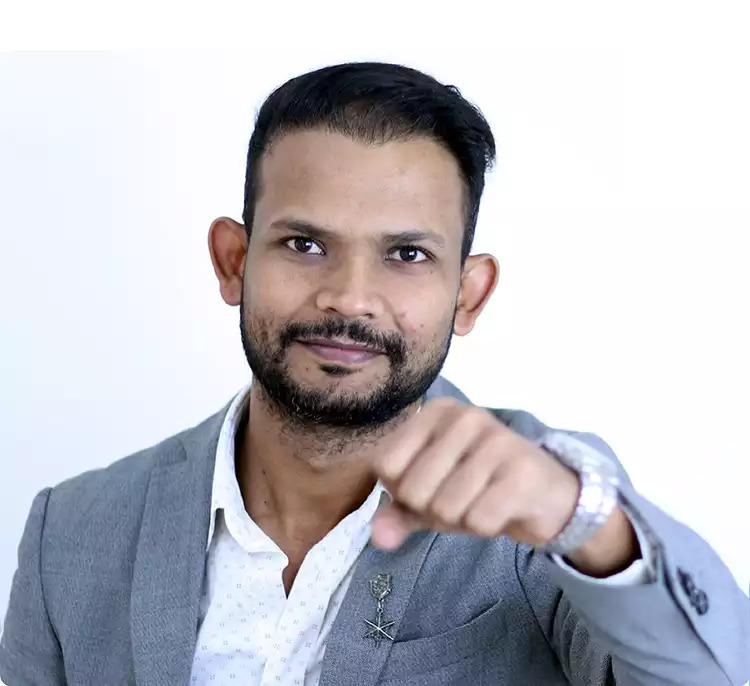 About Deepak Chauhan Hi, I am Deepak Chauhan, a Digital Marketing Strategist. I'm the CEO & Co-Founder of VOCSO Digital Agency, a creative web design, development, and marketing agency based in India & USA.