If you're looking to start a business in 2023, there are plenty of options to choose from. But, not all businesses are created equal. Some require more investment than others and some will be more in demand than others. To help you make the best decision for your needs, we've compiled a list of the best businesses to start online in 2023. From low-investment businesses to ones that are high in demand, we've got you covered! So, if you're ready to start planning your new business venture, read on for the best business to start online in 2023!
#1. Starting a profitable blog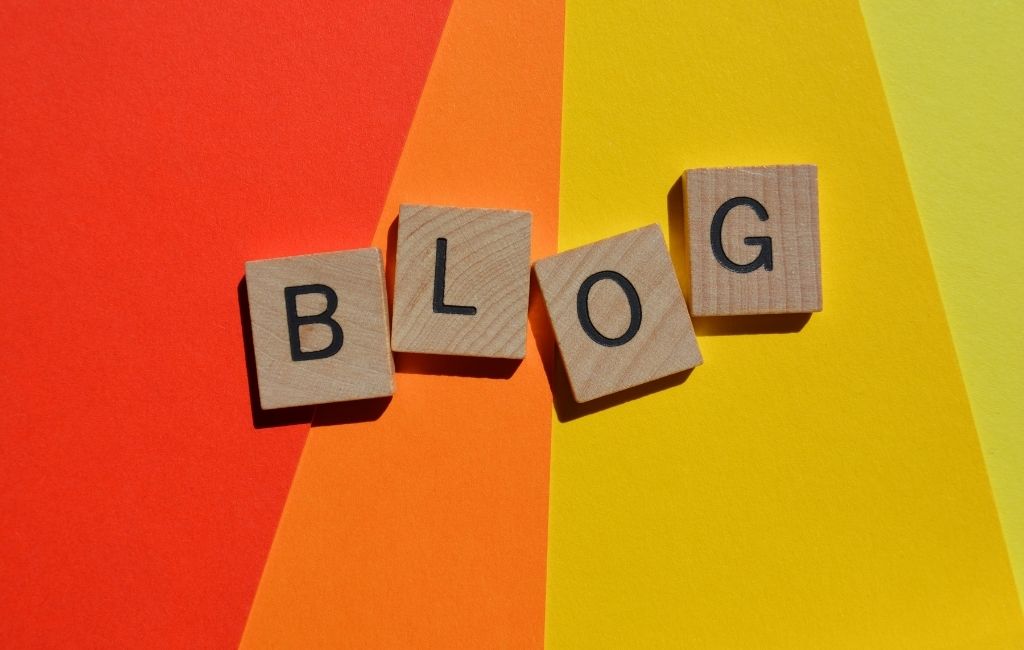 A few years ago, blogging was just a hobby that some people pursue in addition to working full time. Today, blogging still works, but a lot has changed.
By 2022, blogging had become a lucrative online profession, and people mostly started blogging to get to this noble profession. As with any profession (doctor, lawyer, financial advisor), there are different levels of blogging that earn from $ 1,000 to $ 2 million a year.
By 2022, blogging had become a lucrative online profession, and people mostly started blogging to get to this noble profession. As with any profession (doctor, lawyer, financial advisor), there are different levels of blogging that earn from $ 1,000 to $ 2 million a year.
How much money you can make depends on only a few factors, such as:
Which niche did you choose? How much time do you spend learning and performing? How much traffic do you bring to your blog?
What digital marketing techniques have you implemented? Several things can contribute a lot, such as consistency, your network, personal motivation, and goals.
Only niche and your digital marketing skills can help you move quickly in the field of blogging.
There are also several methods you can use to monetize your blog. Depending on your blogging level and blog type, you can choose a method that suits your style.
Fund needed
Using a Website Builder
Estimated Cost:
$10 – $140 per month

Using WordPress
Estimated Cost:
Upfront cost: $150 – $200
Monthly cost: $5 – $200 per month

Using a Website Designer
Estimated Cost:
$500 – $30,00 per month

Pros
1. Starting a blog is easy.
2. A blog gives people a reason to visit your site.
3. It helps to create a sense of community.
Cons
1. It requires regular updates
2. It can be hard if writing doesn't come naturally
3. It is time consuming
Earning Potentials
On average $3000, can go up to $7000 monthly
Stats
"There are 31.7 million bloggers in the US alone" (Source: Statista)

"Bloggers who make between $7,500 and $25,000 per month get 42.2% of their revenue through affiliates" (Source: Semrush)
Important websites/resources
1. Free Website Builders
2. How to Make Money Blogging (Free Guide for 2022)
3. How to Start a Blog That Generates $3817 a Month
#2. Online Courses and Coaching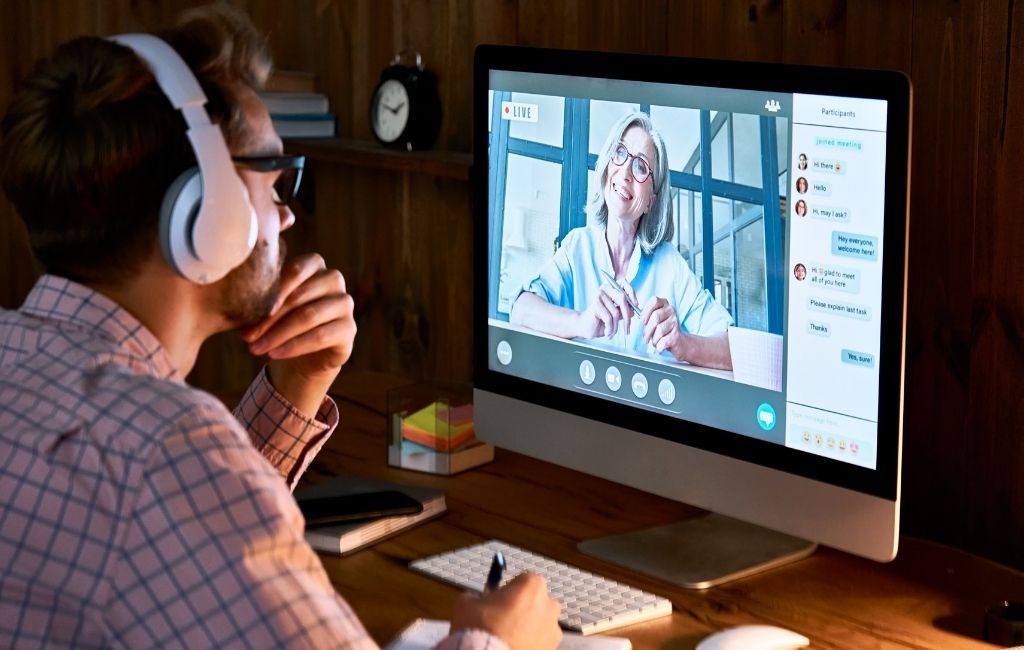 The online training and coaching business model is more than a trend. According to some reports, the global e-learning market is expected to reach $325 billion by 2025. What is the reason behind this success? The increase in the use of smart devices and the availability of high-speed Internet. This results in the positive growth of e-learning services.
In addition, people's needs have changed over time due to their fast lifestyles. This is why they are looking for courses and lessons that can be taken online during their spare time. Many also want to learn new skills or enhance their existing ones so that they can earn more money or advance their careers.
If you have a skill or knowledge that can benefit others, this is a great way to earn money. You can share your skills and knowledge through online course platforms. It's easy to get started.
If you are an expert on a topic or you are passionate about something, you can turn it into a huge income. In addition, it's easy to get started.
Coaching for small business owners is one of the most lucrative online coaching businesses. Small business owners can offer students online coaching courses and build a community to help them build an online coaching business. You can set up a Facebook page or even a podcast to reach people looking for online lessons. All these training and coaching business models can be implemented at low cost and internally while making money from it.
Fund needed
In order to start a successful online courses business, you need the following:

1. The minimum startup costs: $12
2. The maximum startup costs: $14,859
3. The average startup costs: $7,631
Pros
1. Flexibility
2. Ability to start your business from home
3. Little startup costs required
4. Scalable
5. Traffic to your website
6. Meaningful business connections
Cons
1. Crowded Space
2. Constant maintenance of publication
3. Lack of benefits
4. Isolation
5. Taxes
6. Work can be repetitive
Earning Potentials
It's possible to make anywhere from $500 to $50,000 and more teaching online courses. All you need is a simple website and know what you're talking about!
Stats
"The eLearning market was worth $107 billion in 2015, $190 billion in 2018 and is expected to exceed $300 Billion by 2025" (Source: gminsights.com)
Important websites/resources
1. Startup Costs to Start an Online Courses Business
2. How to Create, Market, and Sell a Profitable Online Course
3. How to Start Online Courses Platform?
4. SEO Strategies for Online Course Creators
#3. Start an Ecommerce Business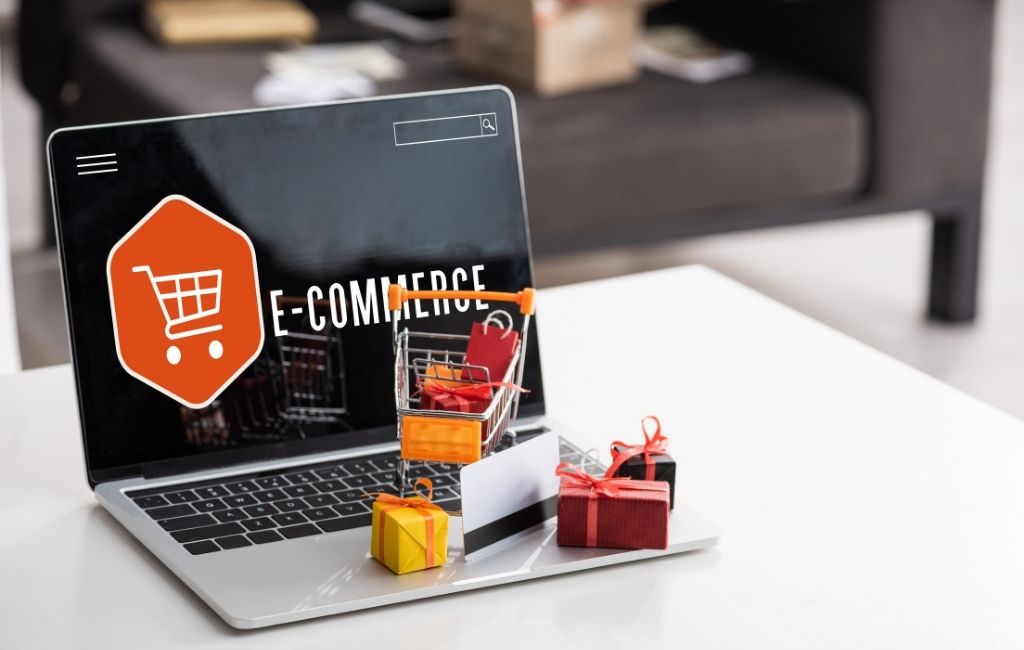 As e-commerce get's accelerated after COVID by 4-6 years, retailers are moving online faster than ever before. In e-commerce, there are many ways you can go – Amazon FBA, dropshipping, or making your own products and selling them on your own website.
Dropshipping is a great choice for beginners because you don't have to keep track of orders or even send them or have a real deal.
Dropshipping is one of the most rewarding business ideas. This is a process in which online retailers place products from wholesalers, but all shipments are handled by dropshipping suppliers. The retailer only needs to place online orders and send shipping information to the wholesaler.
To get a list of dropshipping ideas, you should first conduct market research and identify products that are in high demand. You can also look at top-selling products on sites like Amazon and Google Shopping to get ideas.
Selling products online is a simple process:
Choose an e-commerce platform.
Upload or add product information to your store.
Choose a theme and design your website.
Configure tax and shipping settings.
Test your shopping cart tool and perform the latest quality checks. Launch your e-shop.
Starting a business (it's very easy)
While it's easy to run an eCommerce website, the problem is how to get website traffic and for that, you must create a website and do promotions all over the web.
Fund needed
The average costs for eCommerce stores include

Professionally-built eCommerce website – $5,000 to $10,000
Domain name – $2 – $20 per yearHosting – $300 per month

If you decide you want to build an in-house team, you can expect to pay:

Web developer – $53,000
Ecommerce manager – $59,000
Director of eCommerce – $100,000
Pros
1. Low financial cost
2. Wider audience reach
3. Potential sales 24/7
4. Gain insights on your customers quickly
5. Easily scale up at your convenience

Cons
1. Reliance on technology
2. High level of competition
3. Security concerns
4. The added cost of operating an online store
5. The novelty of brick and mortar stores
Earning Potentials
With an average eCommerce site in the US making over $150,000 monthly revenues within three months and reaching almost 330k by year-end it's clear why so many people are choosing online stores as their go to marketplace.
Stats
"With the rise of online shopping, it's projected that 95% of all purchases will be through e-Commerce by 2040" (Source: Nasdaq)
Important websites/resources
1. How to Start an Ecommerce Business (A Complete Blueprint)
2. How Much Money Can You Make With an Ecommerce Store?
3. Understanding Ecommerce Costs: How to Calculate Total Cost of Ownership for an Online Store
#4. Start a Podcast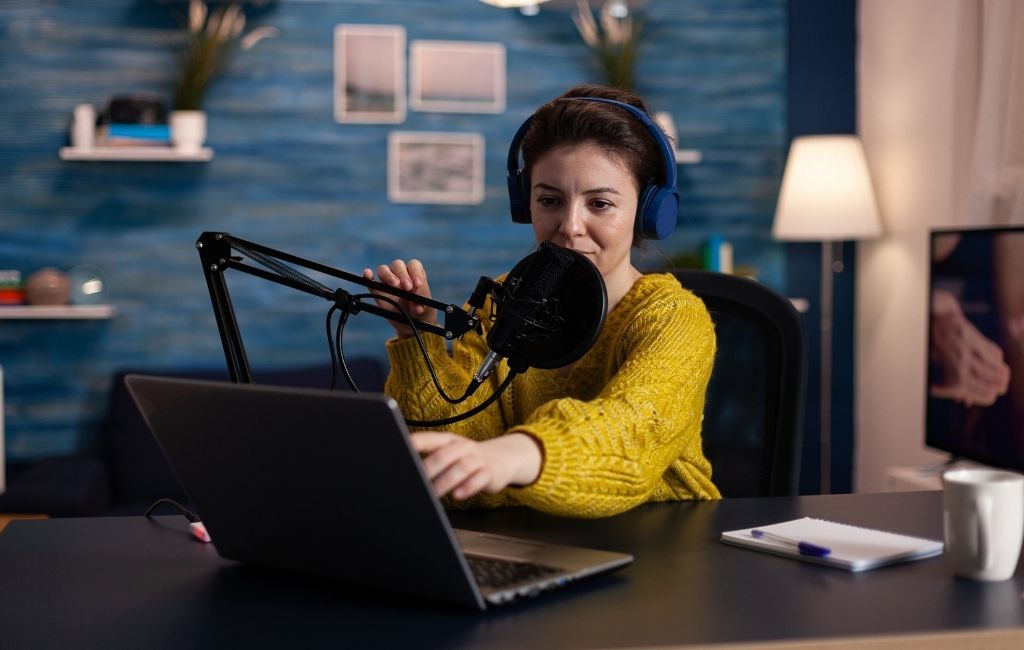 Are you looking for a new business venture? If so, you should consider starting a podcast business. Podcasting is a rapidly growing industry and there are many reasons why it is a great business to get into.
Podcasting is an extremely popular medium that allows you to reach a wide audience with your message. It's also relatively inexpensive to get started, and you can do it from anywhere in the world. Plus, there are many different ways to monetize your podcast, so it can be a great source of income.
Fund needed
The cost of getting started with a podcast can be $100 or more, depending on if you're just starting out as a hobbyist and how much time you are willing to invest in it.
Pros
1. Captive audience
2. No competing messages
3. Accurate metrics
4. Convenience
5. Making a podcast is fairly simple
Cons
1. The biggest challenge in making a podcast are finding an audience
2. Sticking to a schedule
3. Editing your podcast
4. Accessibility

Earning Potentials
$745 to $13,450/month
Stats
"The global podcasting market size was valued at USD 11.46 billion in 2020 and is expected to expand at a compound annual growth rate (CAGR) of 31.1% from 2021 to 2028." (Source:grandviewresearch.com)
Important websites/resources
1. How Much Money Can Podcasters Make And How Do They Do It?
2. Podcast Industry Report: Market Growth and Advertising Statistics in 2022
3. How to Start a 3.Podcasting Business
#5. Graphic Design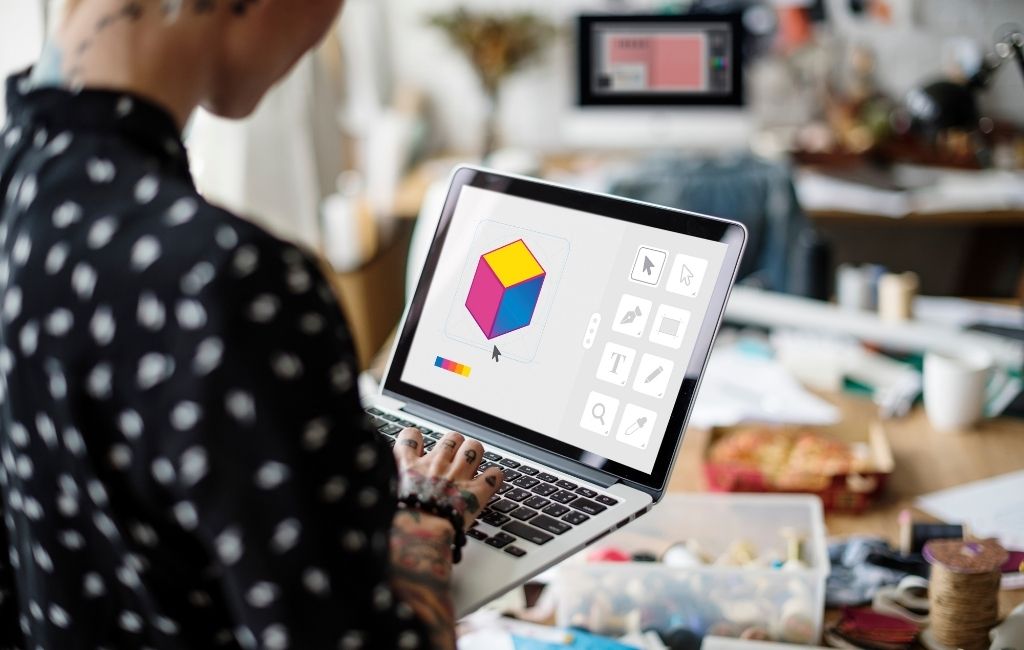 Graphic design is at the core of marketing and branding. It forms the basis of how customers perceive your brand. For instance, if a customer comes across a well-designed brochure, it automatically conveys that the company is professional and reliable
Companies are always on the lookout for graphic designers to help them with their brand image. From designing marketing collateral like banners, posters, and logos to designing landing pages and websites, the opportunities are vast.
The question is – how do you get started? How do you learn graphic design? And how do you ensure that it becomes a full-time career for you?
You can focus on your skills in designing small businesses owned by individuals who don't pay much attention to what things look like. Graphic designers can also connect to freelance websites to find related work.
If you have prior knowledge in this area, it should be easy to get new clients. However, learning the basics of graphic design from scratch is also easy, with many online courses and tutorials available.
First, use graphic design software such as Adobe InDesign or Photoshop to learn the basics of graphic design. Alternatively, you can use other user-friendly online tools, to further improve your graphic design skills.
Fund needed
The average cost of starting a graphic design business is around $2,000-$10K. However, if you have the right skills and knowledge it can be started on an even shoestring budget.

Pros

Flexibility

Ability to start your business from home

Little startup costs required

Rewarding work

Meaningful business connections

Cons

Crowded Space

Longer Sales Process

Motivation of employees

Earning Potentials
You can earn as a graphic designer $46,618 to $67,641 annual
Stats
"According to a recent study, the current market for graphic design is worth $15 billion in the United States" (Source: ibisworld.com)
Important websites/resources
#6. Web Development
Flourishing in front-end websites is a valuable skill to meet the growing demand for new website launches.
You can start by creating a website for your friends and family to improve your skills. While many website developers can help small businesses create their own websites, developers need a lot of routine work (and new businesses are always looking for efficient and cost-effective coders).
You can start your career by offering competitive prices for your services and then gradually transform it into a lucrative business plan by strengthening your portfolio.
Every web developer must have a basic knowledge of programming in computer languages ​​such as HTML, CSS, and JavaScript. There are a number of free and inexpensive online courses, to help you learn how to code and get started with web development.
Fund needed
The maximum startup costs for a web development business: $38,061The average startup costs for a web development business: $22,173
Pros
You Get to Do What You Like EverydayYour Business Can Be Home BasedYou Can Work Part-TimeYou can Start a Web Design Business Without Learning CodingIt's a Great Opportunity for Under 30sYou Don't Need Much to Start

Cons
Your Fate is SealedIt's Not the Easiest Business to Make $There are limits to Size and LocationYou Might Be Tied to Your Computer Every Day
Earning Potentials
From $50,000 to nearly $100,000
Stats
Amid the COVID-19 crisis, the global market for Website Builders estimated at US$1.6 Billion in the year 2020, is projected to reach a revised size of US$2.7 Billion by 2026, growing at a CAGR of 8.8% over the analysis period. (Source: globenewswire.com)
Important websites/resources
1. How to Start a Home Based Web Design Business
2. Top Web Development Tools for 2022
3. 25+ Modern Web Design Principles for Higher Conversions
4. Top Benefits of Using Custom Web Development Services
#7. Instagram Influencer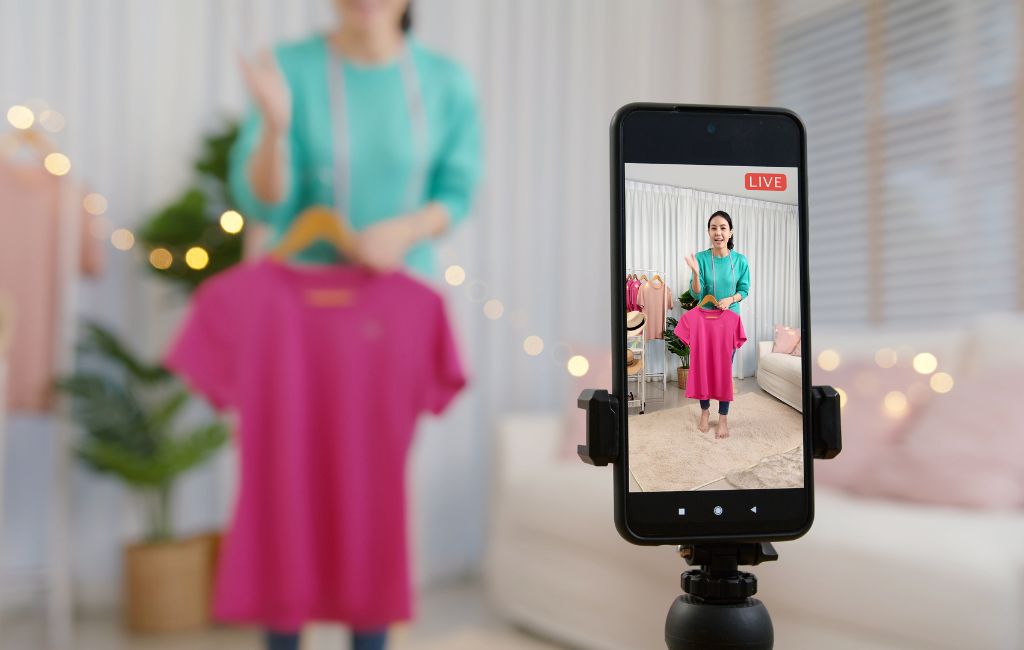 Consumers are increasingly turning to niche influencers for product advice, thanks to the rise of social media outlets like Instagram. The truth is that most influencers have a hard time swaying buying decisions. Sure, we enjoy looking at their images, but are we likely to purchase a product that they recommend? No, most of the time.
That's why you should target a small, active audience. It's not just about the number of followers, but also about interaction.
First and foremost, you must select a specialty. It might range from technology to marketing to beauty and wellness. Make sure you choose a niche for which you have a lot of enthusiasm and can produce a lot of material.
After that, you must create a strong Instagram following by publishing engaging material and discussing useful topics.
Several social media marketing tools may help you schedule posts in advance so you don't have to worry about coming up with new content all the time.
You can get paid to promote things via sponsored content once you have a large following. It takes a lot of work to succeed as an influencer, and not everyone can do it.
People with the correct marketing abilities, knowledge, and thousands of Instagram followers, on the other hand, can make anywhere from $500 to $6,000 for every post. It can also be a profitable business if it can publish a few sponsored posts per week.
Fund needed
The Instagram influencer business is an up-and-coming trend that can be started at a low cost. The average price for starting this type of company starts around $1,000 and sometimes even less and go higher!
Pros
1. Some influencers make lots of money
2. You can become famous as an influencer
3. Influencer often get fancy products for free
4. You can make money with the things you are interested in
5. You can start your influencer career as a side hustle
6. Many different channels to use as an influencer
7. Most influencers can work indoors
Cons
1. Influencers have no job guarantee at all
2. Your income will depend on your level of popularity
3. Your influencer account may get close
4. Influencers often get nasty comments
5. Many people don't think being an influencer is a real job
6. Few mistakes can ruin your career
7. You have to put in the work
8. Many influencers fail in the long run
Earning Potentials
Fox Business reported that the average influencer on Instagram earns anywhere from $30,000 to $100,000 per year from promoting products.
Stats
"With over 1 billion users and a fast-growing network of influencers churning out millions of sponsored posts each year, Instagram has become the most important influencer marketing channel." (Source: bigcommerce.com)
Important websites/resources
1. [Start It Up] How To Become An Instagram Influencer
2. How To Start A Social Media Influencer Business
3. How to Become a Successful Instagram Influencer
#8. Phone Case Business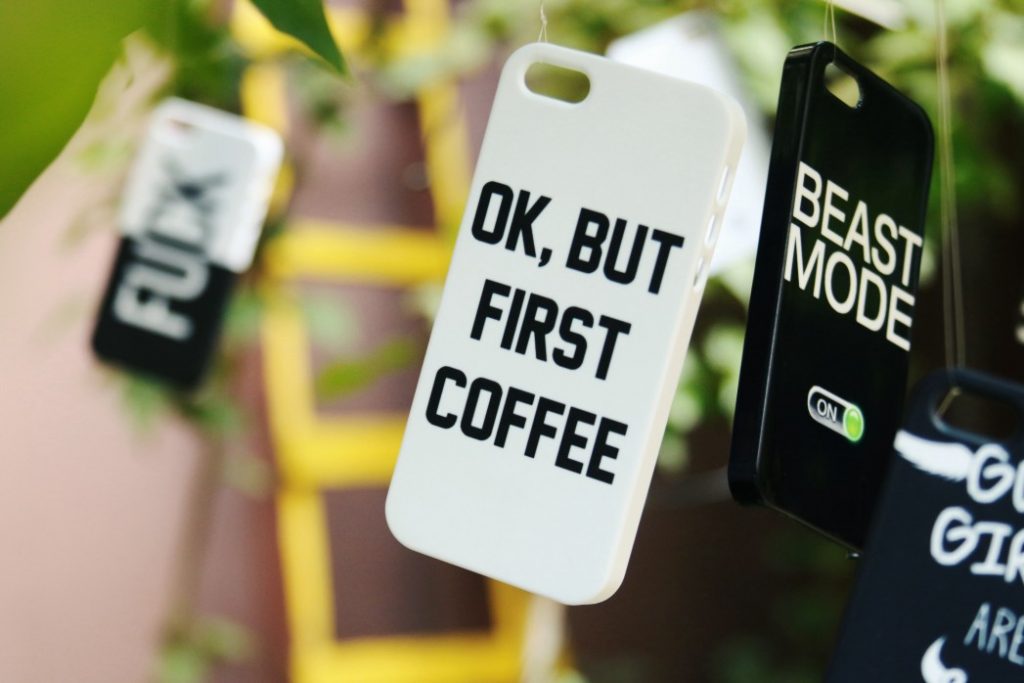 Globally, there are over 2.5 billion smartphone users, and the number is growing every day.
Smartphone cases are one of the most popular mobile phone accessories because almost everyone has one. As a result, some cellphone case merchants might earn six or seven figures by selling a large number of cases. Although the competition is tough, you may begin by testing your phone case ideas with Amazon FBA before launching a full-fledged website.
Choose unique designs that appeal to a certain audience while creating your cases.
To build a collection of smartphone cases that your audience will buy, you'll need to be unique and innovative.
The goal is to carve out your own niche.
E-commerce behemoths like Amazon and eBay make it simple to list your new product collection. To increase your profit margins, you might consider building your own ecommerce website on a platform like Shopify once you've made some money.
Fund needed
Startup costs for a phone case business range from around $4,500 to $30,000 with an average of around $17,000.
Pros
1. You can put as much time into the business as you'd like.
2. It's not necessary to have a physical storefront or office space to get your business started
3. The cost to start a phone case business costs significantly less money than most businesses
4. The gross margins for your phone case business are typically around 40%
5. In the phone case business, you have a much higher chance of encouraging your customers to buy on impulse
Cons
1. Competition is high when it comes to your phone case business
2. With starting a phone case business, there can be minimal face-to-face interaction, which means it can be a lot more difficult to establish trust with your customers

Earning Potentials
$50000 to $160,000 per Year
Stats
"The market for phone cases was worth $10 billion in 2020 and is expected to grow 7.5% each year until 2025, reaching $35.5 billion." (Source: grandviewresearch.com)
Important websites/resources
How to Start a Phone Case Business: The Ultimate Guide
Phone Case Business Name Ideas
#9. Affiliate Marketing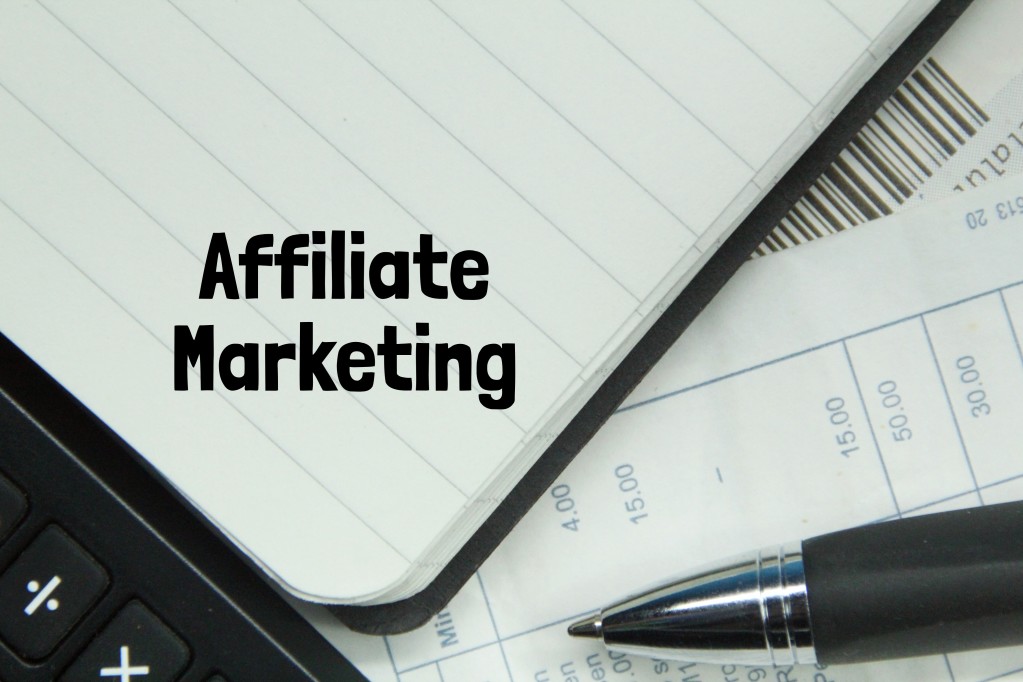 For quite some time, it's been a buzzword in the marketing world.
Many people immediately think of affiliate marketing when they are asked how to make passive money online. Affiliate programmes are created by companies that wish to sell things online and allow affiliates (publishers and bloggers) to advertise their products and earn commissions.
According to one blog revenue report study, affiliate marketing accounts for 38 percent of bloggers' monthly income between $7,500 and $25,000.
In simple terms, it's a tried-and-true business model in which bloggers and influencers promote services or items they like or find valuable in exchange for a share of the sale. It's a fantastic way to earn money while you sleep, and it's the ideal business strategy for bloggers.
To get started, sign up for networks such as ShareASale, Awin, Rakuten, Clickbank, or Skimlinks to begin earning money from the material you publish on your website. The income will rise in tandem with the growth of your website — the sky is the limit.
Fund needed
About $500 to over $2,000
Pros
1. Billion-dollar business
2. Low-cost business idea
3. No expertise needed (because practice makes perfect)
4. Low investment costs
5. Secondary source of income
6. Convenience and flexibility
7. Customer service is not in your interest
Cons
1. You don't control affiliate marketing programs
2. You don't control your competition
3. You can't establish your customer base
4. No guarantee of revenue
5. It's possible to hijack affiliate links
Earning Potentials
The average annual income for an affiliate marketer is $20,000 per year
Stats
"The results of a 2016 survey show that 90% of merchants and advertisers say that they consider affiliate marketing an essential part of their marketing strategy."
Important websites/resources
1. Affiliate Marketing: The Ultimate List of Pros and Cons
2. 49 of the Best Affiliate Programs That Pay the Highest Commission
#10. Virtual Assistant
As a virtual assistant, you may use your outstanding organizing skills to establish your business and earn additional money. Corporations, freelancers, and businesses of all kinds are all looking for virtual assistants (VAs).
It's also a great way to meet accomplished and prominent people from a variety of sectors, expand your professional network, and learn from experts. At the same time, it allows you to work from anywhere in the world while simultaneously improving your professional skills.
While it's usually a low-paying home business, it can help you polish your digital abilities and pave the way for a more lucrative freelancing career. On freelance employment websites, people are continuously looking for virtual assistants.
#11. Social Media Manager
Because billions of people use social media, it's only natural that professions and businesses emerge from platforms like Facebook, Instagram, and Twitter. You can start a social media consulting firm if you have experience with social media marketing and understand how the ad network works. Everyone needs help getting their word out on social media, from tiny enterprises to major organizations.
A social media manager can perform a wide range of tasks and services, including
Make content for businesses.
Create unique ad campaigns and track their effectiveness.
Combine content marketing with email marketing and pay-per-click (PPC) campaigns.
Analyze the results, run A/B tests, and fine-tune your efforts.
In an ever-changing landscape, you must also stay on top of trends. For example, TikTok is a great possibility for major brands right now, and many of them don't even have an account or post on it on a regular basis.
LinkedIn is also becoming more popular as a tool for digital marketing to businesses and interacting with new customers.
You can establish your own consulting business if you have the requisite skillset and charge a performance fee or a monthly retainer for your services.
#12. Travel Business Consultant
While there may not appear to be many career opportunities in travel, it is nevertheless a rich sector. While travel agencies are almost extinct, many are increasingly looking for assistance with managing their Airbnb listings and growing their holiday rental income.
To assist property owners in increasing their booking rates, a wide range of marketing talents is required. Without visibility, quality pictures, and great customer service, Airbnb and VRBO bookings would not happen.
To promote your business and connect with people who want to boost their rental revenue, create a website and pages on social media accounts like Facebook and Instagram. You can also cooperate with travel firms to cut unique offers for your consumers once you've built up a substantial customer base. Consider getting a certification in travel consulting if you want to make it a full-time job.
#13. Interior Designers
People have gotten more tasteful about how every single element of their home's decor is done over time. Interior designers that can create visually appealing and useful living environments are always in demand.
Furthermore, persons that hire interior designers are typically on the higher end of the wage scale. There are also several opportunities to work in corporate interior design, where huge corporations pay you to create hotel lobbies, corporate offices, resorts, and other spaces.
To begin, look for inspiration on Pinterest, which has a plethora of interior design ideas to choose from. Then, using your personal and professional networks, create a business that revolves around your design abilities. Because a portfolio is so important in this industry, you can consider doing volunteer work or working with home developers and realtors to stage homes before committing to full-time entrepreneurship.
#14. Wedding Photographer
Wedding photography has become more expensive over time, and it is a viable alternative for a self-employed artist. Each photoshoot might cost anywhere from $2,500 to $10,000+ for a professional wedding photographer.
To begin, you can find clients by searching online and enrolling with aggregators such as MyWed. You may use Facebook and Instagram to set up company accounts and reach out to potential clients.
You may improve your talents by taking online wedding photography lessons. You may also have a look at this list of wedding photography equipment to see what you'll need to get started in the wedding photography business.
This company concept also necessitates a strong portfolio. So pick a photography website theme and work on increasing your inbound traffic and referrals.
#15. WordPress Website Consultant
WordPress is the most popular platform for small companies and aspiring bloggers to create their own websites. If you're an expert at building up WordPress websites, turn your skill into a business.
You can diversify your revenue streams by offering digital marketing services to your clients in addition to WordPress consultancy.
You can grow your WordPress website consulting firm into a full-fledged digital marketing agency if you develop a successful small business. You can also learn more about building websites, web design software, and WordPress. You may also offer a free business plan template that can be used with WordPress to attract customers.
#16. Develop Apps
There is an app for everything, and it may appear to be a crowded market to break into.
However, there are other ways to generate new app ideas or improve the user experience of an existing app.
One advantage is that certain types of apps don't require sophisticated coding expertise.
To have an app that is actually seen in the app store, a lot of market research is required.
Look at the most popular apps in your niche, their marketing tactics, and every other aspect – their description, cover art, reviews, and so on. You might be able to come up with a unique software concept that people want.
#17. Buy and Sell Domain Names
One of the early online business ideas is buying and selling domain names, and there are still clients looking to buy.
Domain trading is a strategy that is nearly as old as the Internet itself. In 2009, the domain name Insure.com was purchased for $16 million. Even if the most valuable domain names are already taken, if you are lucky and get a hold of a trendy domain name, you can sell it for a profit.
The idea is to choose unique blog names that have the potential to be sold in the future. Purchase them with low-cost hosting plans and sell them at auction.
However, the business's long-term future is in question. As a result, it is not advisable to pursue this notion full-time.
#18. Freelance Content Writing
Content/CopyWriters are in high demand. If you have a talent for producing compelling stories and articles, you can leverage your talents into a lucrative freelance writing career.
You can write content for a variety of purposes, from website copy and sales pages to blog articles and email newsletters. Freelancers with experience might make anywhere from $1,000 to $5,000 per week. You can also operate as an editor or proofreader, and use the most up-to-date grammatical tools to assist clients in publishing and uploading error-free work.
Freelance copywriting allows you to work from anywhere and make money. To improve your skills even further, see my post on freelance writing employment.
You can even develop your own website and generate inbound leads once you've built your portfolio. Another alternative is to contact potential clients through social media networks such as LinkedIn and offer services ranging from content creation to SEO writing.
#19. Data Analysis
To make better-educated judgments, online business must be data-driven. Data analysts with the ability to make sense of large amounts of data and create meaningful insights are in great demand. This business is for you if you're good with mathematics and have a good understanding of digital marketing.
To boost your CV, become familiar with analytics tools like Google Analytics and data visualization tools.
Full-time work in the data analyst field is very well compensated. The typical salary for a data analyst is roughly $60,000 per year.
Online courses can help you learn more about data analysis. Once you've honed your data analytics skills, you can look for remote data analysis jobs on sites like Fiverr, Upwork, and others. You can then establish a career by honing your skills
#20. Airbnb Host
By offering your property on Airbnb, you can make the most of your idle space. Millions of homeowners who want to supplement their income by renting out their property have found it to be a lucrative business. It not only allows you to rent out your room or apartment, but it also allows you to meet individuals from all over the world. You may, however, need to be accessible on-call to assist your guests with local needs.
You can also add value to this business by charging for food, tailored experiences such as city tours, errand services, welcome gift baskets, and transportation.
#21. Wellness Coach / Personal Training Business
A personal trainer's services are always in high demand. If you're into fitness and are familiar with the intricacies of workouts and diet regimens, you can supplement your income by assisting others in becoming physically fit.
The profession is both physically and financially rewarding after you find the proper clientele and establish a solid reputation. With so many temporary gym closures and social barriers in place, starting an at-home fitness business where you travel to clients' places or work out outside may be useful. You may also create your own fitness blog to share your fitness advice with a larger audience and establish yourself as an expert in your field.
To give your job more legitimacy, try to learn more about fitness training and get certifications. You can also work as a wellness or mental health coach and earn continuing education credits in the process.
#22. Create a YouTube Channel
YouTube has evolved from a video platform to a content-on-demand powerhouse, thanks to the rise of live streaming and video-on-demand.
While the industry has gotten saturated, there are still lots of ways to make money on YouTube by starting a YouTube channel.
To make entertaining and original videos, start with a niche you're enthusiastic about. The more amusing stuff you post, the more views and subscribers you'll get over time.
Many of the world's most famous YouTubers make millions of dollars from their videos. An ordinary YouTuber, on the other hand, makes between $3 and $5 every 1,000 views.
Learn about YouTube guidelines before you start your YouTube channel so you may monetize your work. Also, invest in a good camera and microphone to create high-quality videos that will earn you more money.
#23. Stock Photographers
Stock pictures are used everywhere, from websites and posters to social media and marketing. You may simply sell your images to stock photo websites such as Pexels, Unsplash, and Shutterstock if you have a DSLR and decent retouching skills.
You are paid a markup every time a client utilizes your photograph. Later on, you can create your own website in order to acquire better business contracts.
Before you pursue stock photography as a career, find out what kind of equipment you'll need and how much money you'll need to get started.
#24. Ghostwriter
Ghostwriters may not be given credit for their work, but they certainly make a lot of money. Many ghostwriters have amassed fortunes simply by writing for well-known and successful individuals. It's possible for ghostwriters to make a good living off of it.
Freelancing platforms can help you find ghostwriting jobs. Beginners might make anywhere from $15 to $30 per hour, depending on the quality of their work. Your salary might rise significantly as you gain experience and build a portfolio.
Before entering the arena, familiarize yourself with the ethics and norms of ghostwriting.
#25. Build a Niche Website
You will always be able to locate people who are interested in reading about the topic you are passionate about. For example, if you establish a blog about solo travel, you can offer useful content about your personal travel experiences to your readers. To provide value to your audience, make it entertaining and instructive.
However, you must devote time to growing your audience. You can also conduct market research to determine whether your specialty is viable as a source of income in the long run. Look for ideas for a profitable specialty website by scouring the internet.
#26. Handmade Jewelry Business.
Handcrafted jewelry is the latest craze. Handmade jewelry has brought in a lot of money for many teen entrepreneurs.
There are numerous prospects in the market, which are expected to increase at a rate of 5% to 6% per year. Entry into this area is also simple due to the lack of large corporate participants.
You can start selling online to build a brand for yourself, and if you become well-known, you can even create a physical store.
To learn about the subtleties of jewelry design and production, get a diploma or take online courses.
#27. Human Billboard
You can make good money as a human billboard if you don't mind going around marketing things and capturing the attention of others.
For a five-year contract, you can earn anything from $5 to $7,000 every day. The company concept, however, is highly unorthodox and may only appeal to a limited number of individuals — yet it pays. The average annual income for a human billboard can be as high as $50,242.
A student who wants to make a quick buck to cover their tuition fees and other everyday expenditures should work as a human billboard.

#28. Website Flipping ( Flippa.com )
Website flipping takes more time than the other internet business ideas on the list to turn a profit. However, many entrepreneurs generate a substantial profit from this type of business.
The procedure begins with the acquisition of underperforming websites or online businesses with significant development potential. They are usually sold or auctioned at low prices on marketplaces.
Following the completion of the transaction, work on increasing the website's worth begins. Aside from ensuring that the site works properly, it is also optimized for search engines. To be successful, market research on the most effective monetization methods for the site's niche and the market is required.
#29. Contract Customer Service (CSR)
Customer service is a necessity for all businesses. In this digital age, customers have grown accustomed to quick and efficient responses to their queries. A single bad customer experience can ruin your reputation. Businesses that provide excellent customer support have an edge over their competition.
It's a competitive industry and there are plenty of opportunities for those with the right skills and commitment. If you are capable of multitasking and you have excellent communication skills, customer service might be your calling. It is also a great side hustle if you want to make some money on the side without leaving your full-time job.
Many businesses save money by outsourcing customer care to freelancers. Customer service jobs are easy to come by if you are strong at communicating and have sufficient managerial abilities.UpWork and Fiverr, among other freelancing sites, provide a lot of contract-based customer support. If you already have appropriate experience, you can create your own customer service firm by forming a virtual team.
#30. T-Shirt Printing Business. ( Etsy, Redbubble, Merch by Amazon )
T-shirts with distinctive logos and intriguing graphics are in high demand. In fact, the T-shirt retail industry is worth millions of dollars, and it relies on fast t-shirt printers to keep up with demand.
There are already a few vendors in the market, but there is still room for more. You can work for major corporations or small firms, or even start your own line. Furthermore, this business allows you to work on your own terms, which means you can work from a small room or begin with a large factory-based production.
You can also take courses that are available online for understanding the chemistry of dyes and printing technologies
#31. Resume Writer
Writing a strong CV is not easy for everyone, especially in this day and age of automatic resume reviewers and the usage of keywords in job descriptions. If you know how to write professional and distinctive resumes that land employers, resume writing is one of the few internet business ideas.
This tiny business has a lot of potential customers; start with word of mouth, reach out to your contacts, and make use of social media profiles. Your small business could be just a few clicks away, with very little initial investment.
Conduct research on what employers look for in applicants and work on crafting your own template that places emphasis on your strengths and accomplishments while highlighting key areas employers are looking for.
In addition to helping one's chances at landing that dream job, a resume writer can also help clients network more efficiently by ensuring their resumes are unique and well-written. This is particularly important for those who want to make a career change or apply for jobs that require more skills than what they currently possess.
#32. Launch a Dropshipping Store
To manage your own business, you don't need a warehouse full of inventory. Dropshipping is a cost-effective approach to establishing an internet business. By mastering techniques in managing dropship stocks, you can get up and running quickly by acquiring a pre-existing product from a vendor and having them handle packing and fulfillment.
This method allows you to avoid many of the roadblocks that may be in your way of beginning your own business. A dropshipping firm, meanwhile, reduces the danger of discovering there is no market for your goods after placing large order with a manufacturer or supplier.
What are the advantages of dropshipping?
Because you don't have to store things in a physical location, your cash flow won't be stymied by inventory.
There is less risk of losing money upfront. You place an order with a third party whenever you make a purchase, and they handle the remainder of the procedure for you. Dropshipping eliminates a lot of potential problems for young companies because you don't have to deal with inventory or shipping items.
You can manage your business from any place if you don't have a warehouse. You choose where you wish to work, whether it's from your living room or a nearby café.
#33. Sell Your Art Online
Whether you're a painter, photographer, or musician, a well-designed eCommerce website can help you launch an online store and turn your latest creation into a source of income.
If you're good at painting or photography, you can offer prints, canvases, and framed posters. This is an excellent method to transform your artwork into a physical object that people can take home and use in their homes. Do you enjoy music? You may sell digital copies of your beats, songs, samples, and more.
Why would you want to sell your artwork on the internet?
By getting your work into clients' homes and headphones, you'll become a part of their life.
By setting up an internet store, you'll build a platform for presenting your work.
Great art isn't just a hobby for an artist; it's a way of life. This is your chance to transform your hobby into a source of cash and even make a living doing what you enjoy.
#34. Launch a Subscription Box
Subscription boxes are product packages with a theme. From meal-prep kits and craft snacks to fitness products and makeup, subscription boxes exist in almost every industry. You can create subscription boxes based on almost any theme you like.
When you curate subscription boxes, you collaborate with companies and artisans to buy and resell their products as part of a package deal. Consumers typically expect to be surprised by what they receive in the box, while some (such as meal prep kits) allow customers to choose what they receive.
Why do subscription boxes need to be curated?
It's a seasonally feasible business. Surprisingly, "subscription" boxes are frequently ordered as gifts rather than for the consumer. So if you're only interested in running your online business for part of the year, this could be a model worth checking out.
It's a burgeoning business. Subscription commerce sales grew from $57 million in 2011 to more than $2.6 billion in 2016. A 2021 report affirmed a further growth of up to $27.67 billion.
You don't need to create your own products. Instead, you can use proven, successful products and pack them together nicely
#35. Start a Consulting Business
This is another excellent internet business opportunity for those with an extensive understanding of their subject. Consulting firms assist businesses in resolving issues relating to marketing, operations, and human resources.
It may be difficult to locate new clients if you decide to start offering consulting services. To expand your pool of prospects, several advisors advocate focusing on generating leads using LinkedIn and cold email pitches within the first six months.
#36. Design Website Themes
Selling website themes is a great side hustle for web designers trying to supplement their income. The need for beautiful and easy-to-use pre-made designs is bigger than ever as more people start their own websites.
To increase the theme's value, consider offering regular updates and priority support in the package. Provide a custom theme service as an alternative. For a one-of-a-kind web design, many internet firms are willing to pay more.
You can sell the license for the theme on your own website or on a marketplace that offers greater visibility, While most marketplaces charge a commission on each sale.
#37. Cryptocurrency trading
Cryptocurrencies and blockchain technology have quickly become the face of digital finance. It is gaining popularity around the world, and user adoption rates are rising as companies begin to accept cryptocurrency for payments and transactions, and businesses begin to store cryptocurrency on their balance sheets. So, in the near future, there are thousands of potential bitcoin company ideas and numerous ways to profit in this field. Here are some profitable cryptocurrency business ideas to attempt in 2022.
Business of cryptocurrency payment gateways: The digital payment gateway is the new order. Several big firms have used crypto payment gateway mechanisms in their POS machines and daily delivery check-ins, allowing them to accept bitcoin payments.
Mining new coins: Buying mining equipment solely for bitcoin could be a losing proposition. Because it is the most popular cryptocurrency on the market, there will be many more miners in the business. With new and forthcoming coins, however, this is not the case. Each coin will have its own mining method. These approaches can help business executives improve their procedures.
Become a crypto-accepting company: Entrepreneurs may already have other business concepts in which they would like to include cryptocurrency. This can be readily accomplished if clients can pay in well-known cryptocurrencies. They must have a physical address for the business where customers can submit bitcoin using QR codes.
Crypto loans: Given the present state of the crypto market, crypto lending might become a viable side business. It will also provide better returns than bitcoin holding and trading.
#38. NFT Minting And/or Trading
Non-fungible tokens or NFT are one of the most popular cryptocurrency trends. The NFT has flipped the script by showcasing digital antique antiques and other bizarre artefacts in order to create amazing digital art and make money. Experts advise that you build an NFT marketplace that will generate money through transactions.
According to experts, the NFT marketplace is a lucrative one and can be used as a platform for various businesses like sports, entertainment, arts, etc. One can use this platform to develop and sell scarce digital products like art, collectibles, music, and more.
With the help of this platform, any user can create their own NFT with their unique properties and can sell it easily on the same platform with the help of cryptocurrency.
Conclusion
So what is the best business to start online in 2023? The answer is, it depends. Depending on your skills, interests, and resources, some of the businesses we've mentioned may be a better fit for you than others. But all of these businesses have one thing in common – they offer low investment and high return potential. With a little bit of hard work and dedication, you can see tremendous success with any of these ventures. What business are you most excited to start in 2023? Write your response in the comments section.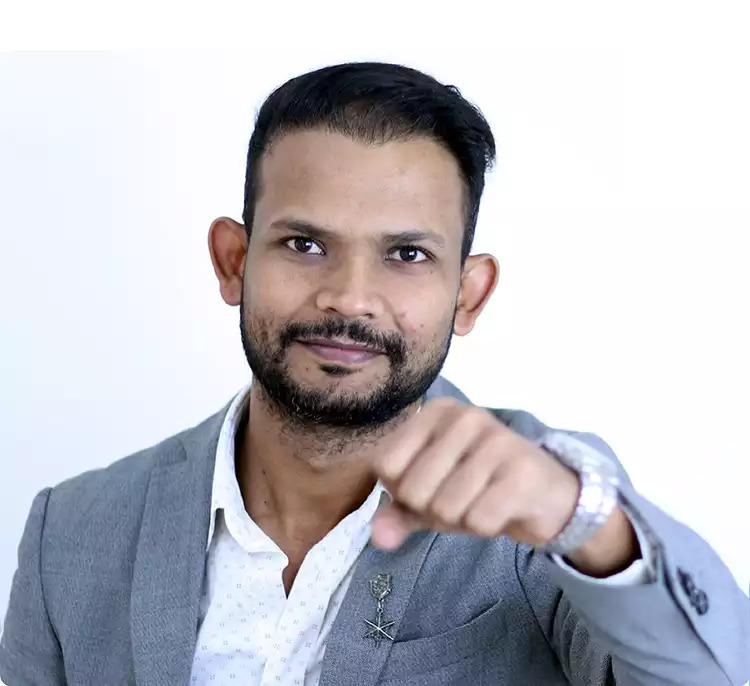 About Deepak Chauhan Hi, I am Deepak Chauhan, a Digital Marketing Strategist. I'm the CEO & Co-Founder of VOCSO Digital Agency, a creative web design, development, and marketing agency based in India & USA.