Website maintenance is where you gauge your site's 'health status' performance. It should run seamlessly in order to be successful, be it adapting to marketing trends or offering appealing goods and services. This can be categorized into security updates, revised/updated content, optimization, promoting traffic growth, and satisfying visitors. Such services form a crucial element for engaging and retaining your customers, hence reinforcing your SEO and Google rankings. Don't forget that first impressions count and that people will judge your brand based on the site's appearance, evident maintenance, and how often it's updated.
Irrespective of size, this is all needed. However, have you ever considered what exactly website maintenance entails, how to implement it, and the associated advantages? Let's delve in further.
Akin to any machine, your site also needs maintenance without which you could stand to lose efficiency, productivity, and worst of all – business. Make your investment worthwhile in terms of both funds and time. Your material design and its projection should make an impression on your audience. Nevertheless, this isn't a single event after which the task is completed and no longer requires attention – far from it. Instead, you must keep in sync with trends and adapt accordingly: be dynamic.
Apart from site development, content management, user administration, and configuration, let's not forget that a sustainable maintenance scheme is imperative. Again, regardless of the platform used (be it Magento, WordPress, Joomla, or any other.
, frequent security definitions are often overlooked. Yet these very aspects could make all the difference in salvaging and protecting your site from being hacked or compromised. Being subjected to any cyber attack isn't a trivial issue and is fairly simple to avoid with just a few regular maintenance checks.
Let's explore why website maintenance services are essential for small businesses in 2023.


What is website maintenance?
Are you aware of how to keep an eye on your site metrics and functionality? As aforementioned, this pertains to many aspects including impressing Google. WordPress based sites can be cumbersome to handle, as per common knowledge.
Your site needs to be groomed on a regular basis to ensure relevance and with up to date information. This tracking will ensure a seamless experience for all visitors.
What are website maintenance services and how to maintain a website?
Have you ever realized the volume of inappropriate comments needed to be moderated and withdrawn, especially from posts? What about the frequency of renewing your domain name? We recommend weekly and annually respectively.
Upon your site being established and active, you should focus on essential functions, categorized as (and with respective frequency):
1. Annual checks
Renew your site domain name
Review your website design and all pages to ensure content accuracy
Discover your highest performing blogs and revise them (if necessary)
2. Quarterly checks
Review your site look for areas of improvement
Revise your web graphics and photos
Verify website content and ensure that it's updated
Update your meta descriptions and titles
Ensure your site is mobile optimized and presents well across all browsers
Assess and update popups, forms, and calls to action
See if anything needs modifying or updating in your advertising and marketing campaigns
Try restoring the most recent backup to test its integrity
3. Monthly checkup
Gauge your site load speed. If this exceeds three seconds to load, consult your web developer
Evaluate your security scans and resolve any issues
Analyze site stats
Verify your local search visibility
4. Weekly tasks
Check your site for 404 errors and fix any or 301 redirect them
Update your core plugins and site software
Post at least one blog post with pertinent details to your customers and boost your SEO traffic
Check for broken links
Why should you perform site maintenance?
Your website is the virtual window to what you're selling (so to speak). Upon visitors landing on your site (albeit via search engines), they seek assurance that your brand is reliable, competent, and trustworthy. Essentially, it needs to add weight to their lives in a positive manner. If you regularly revise and maintain your site, your enterprise will draw, engage and retain customers. By doing this and projecting functional material, you can acquire and sustain high search rankings.
These are the main advantages of continual site conditioning:
1. Remaining up-to-date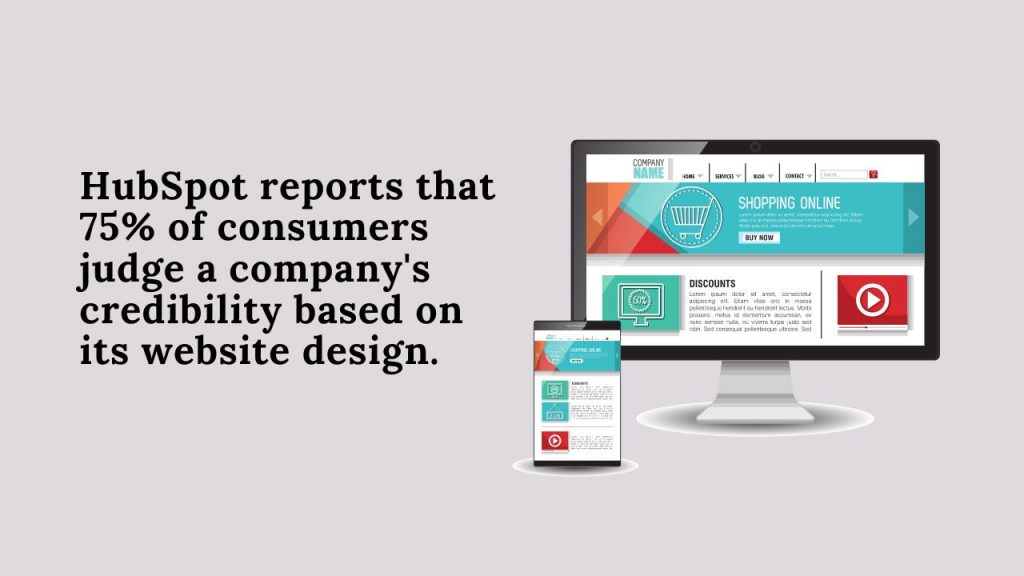 As the internet continually develops with new plugins, functionalities, and designs, you need to maintain pace with such releases. This ensures a seamless and suitable site structure. Furthermore, it should be fully compatible across all device spectra and support major OS environments. After all, experts anticipate that within the next 5 years, over two-thirds of users will access the internet solely via mobile devices. Without this, again you're set to lose customers and even gain the unwanted attention of cybercriminals. Hackers relish preying on outdated WordPress sites, so be sure to secure yours with the set protocol to uphold authorized access only.
2. Customer experience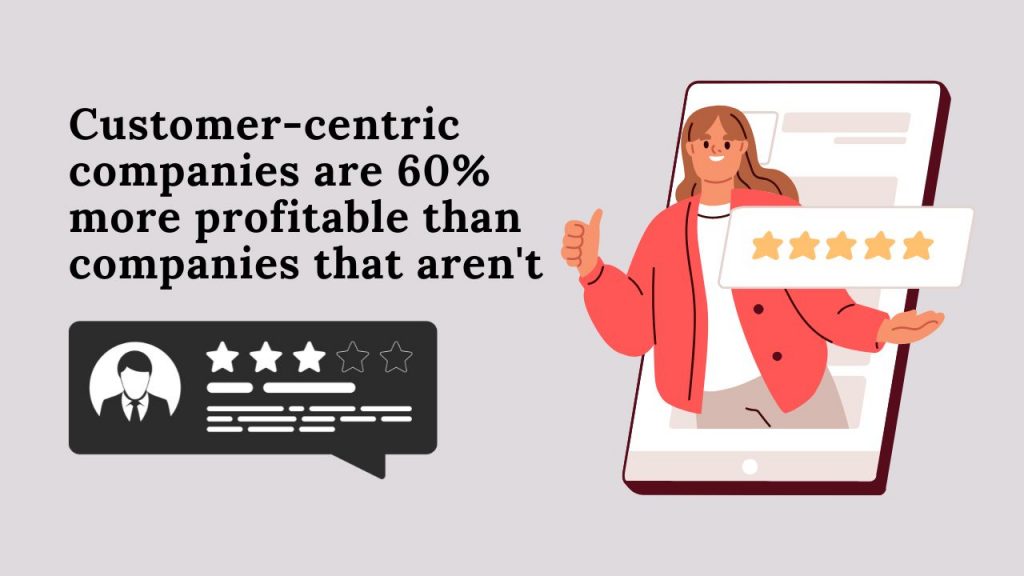 Just consider if you're met with sluggish loading sites, annoying regular junk pop-ups, and dysfunctional links across the page. How would you feel? Disappointed is an understatement, right? You'd inevitably want to leave ASAP!
Contrarily, envision a brilliant site with a bespoke design and sporting pertinent blogged content. What's more, is that it's easily accessible for seamless navigation. What happens – you immediately sense the welcoming difference, right? Well, that's what every brand should aim for – satisfied if not overwhelmed customers…
Nowadays, almost 90% of brands rival each other solely on customer experience which has almost trebled over the past decade. This simply elucidates that regular site maintenance will drive an optimal and dearly (if not fondly) memorable customer journey.
As if that wasn't enough, apart from enticing customers, you'll reap extra revenue. Customers are driven to purchase your products or services as your site made a good impression to impact their decisions. These very customers can then become your ambassadors, promoting your brand by word of mouth to others via referrals and of course, positive feedback. These great reviews encourage a gratis marketing framework to invite their family and friends. What an intelligible innovative solution, right?
3. Business Reputation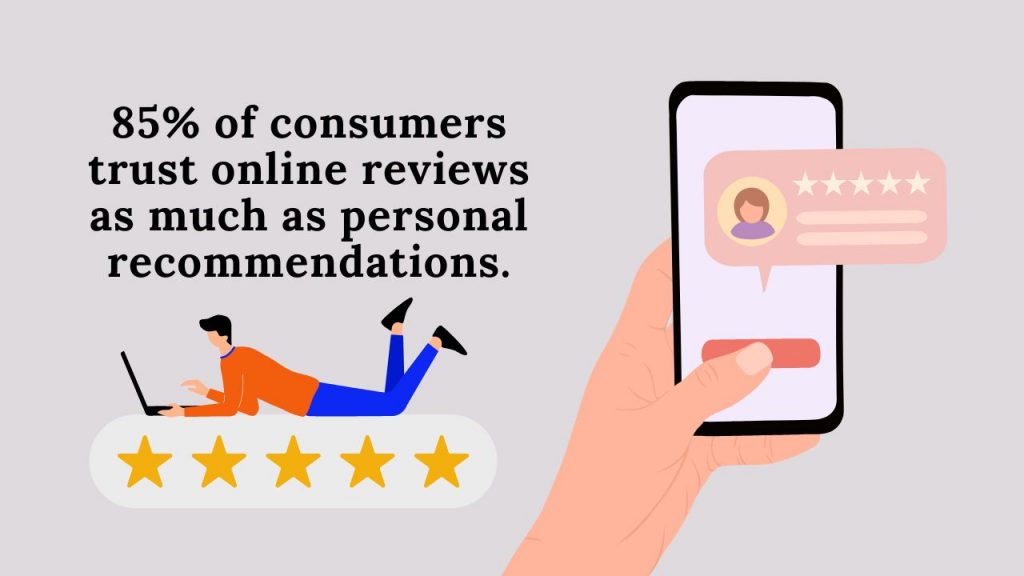 Consumers are always seeking a brand that they can rely on but certainly will not embrace a site that is in disarray with multiple flaws (as aforementioned). This merely sends the message that your company is archaic, risky, and well, not fit for purpose.
Hence you should revitalize your site with more robust security, and attractive designs, update your content, revise and repair, as well as redirect your previous pages. Upon implementing all these hacks, your site's reputation will prosper and draw customer faith.
Managing your business online reputation is more important than ever. One of the most important aspects of website maintenance is keeping the content fresh and up-to-date. Regular updates show that you are actively engaged in your business and are committed to providing quality products or services. This, in turn, will help to build and maintain a positive reputation for your company.
Want to build a strong online reputation for your brand? With our online reputation management services, we focus on strategically targeting and enhancing your company's image across various online platforms. We employ a comprehensive approach to ensure that your brand is represented positively and consistently.
Our team monitors and manages customer reviews, social media mentions, and online conversations, promptly addressing any concerns or negative feedback. By actively engaging with your audience and showcasing your commitment to excellence, we help strengthen your online reputation and foster trust among potential customers.
4. Cost savings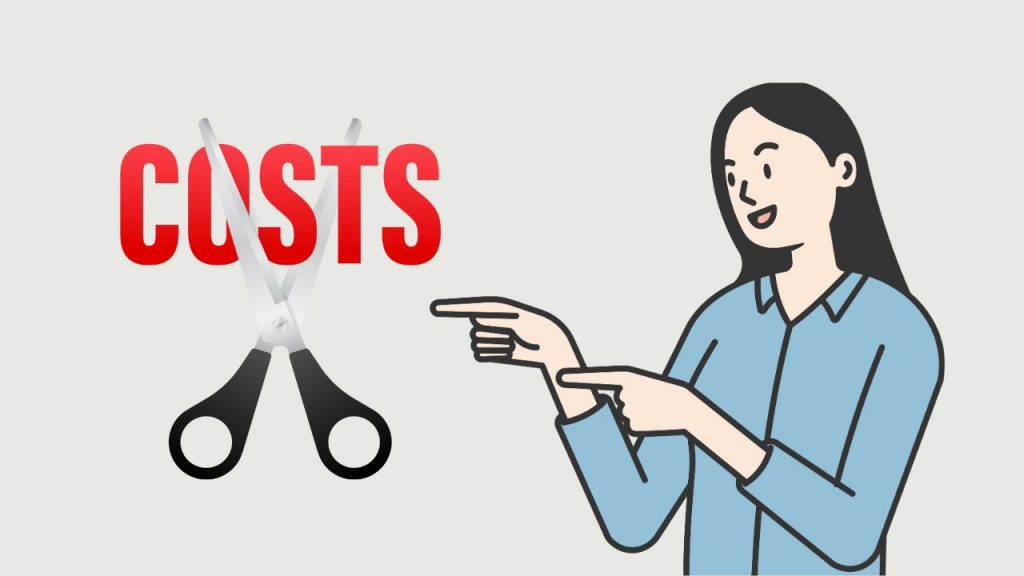 Overlooking your site's health for an extended period could cause many problems to be amass. This can be compounded by poor site maintenance, causing downtime and even utter deprivation of sales. Prevention is always better than cure, as many issues arising simultaneously can prove costly! Hence be apt and perceptive by financing a site maintenance service to ensure consistent & seamless performance. Not only will your revenue reflect this effort but so will your overheads too…
5. Brand protection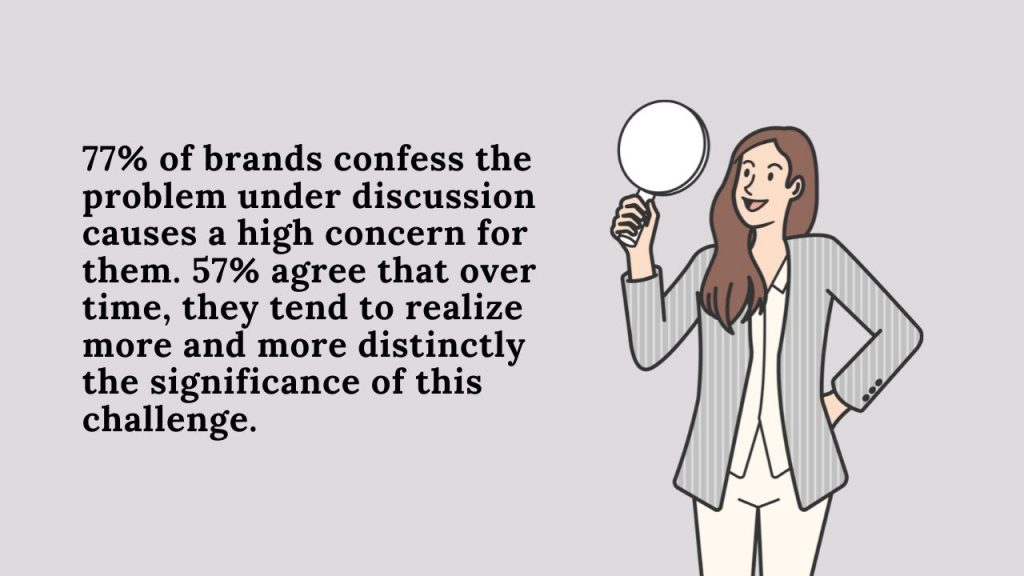 Be focused and ensure that so are your visitors. However, this is only made possible with a robust and disciplined web design framework. Of course, the occasional blip is understood, owing to an update or under-maintenance task. Nevertheless, such persistent issues can really erode your credibility, as they'll be led to believe that it's not only tacky but insecure too. Ultimately your customers begin to slip away, as do the associated financials.
Your brand may even be ridiculed and worst-case scenario, end up ceasing operations. Such events can easily unfold. As a precaution, invest in reputable site care services to maintain its responsiveness and contemporary outlook. Customers will recognize and value this, sticking with your brand and improving loyalty rates (rather than migrating elsewhere).
6. Being hacked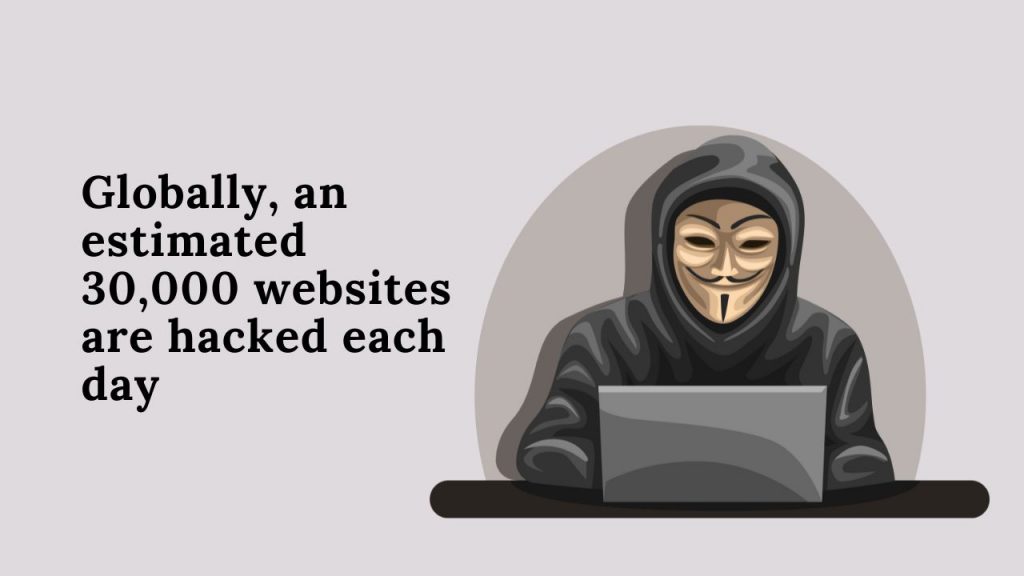 Never underestimate or exempt yourself from thinking that your site is invincible to cyber attacks. Whatever the rationale for thinking so maybe – 'oh, my small and inexpensive site isn't worth anything, so why would anyone bother?' WRONG. There is a myriad of rationale as to why someone would do so, including procuring Bitcoins, tapping bandwidth, malicious drive-by downloads, or even Blackhat SEO scams. The usual cause here is an out-of-date site, exposing it to these threats with insecure and insufficient coding, as well as obsolete modules. It's literally a matter and as simple as accessing the 'view page source to check which WordPress version you're using and well if you fit the old category then expect to be hacked!

It's always a good idea to keep your website up-to-date and free of any potential security risks. However, even the most well-maintained website can be vulnerable to attack. Website maintenance solutions cut the risk of website hacking. In today's world, it's more important than ever to keep your website secure from hackers.

7. Save time and money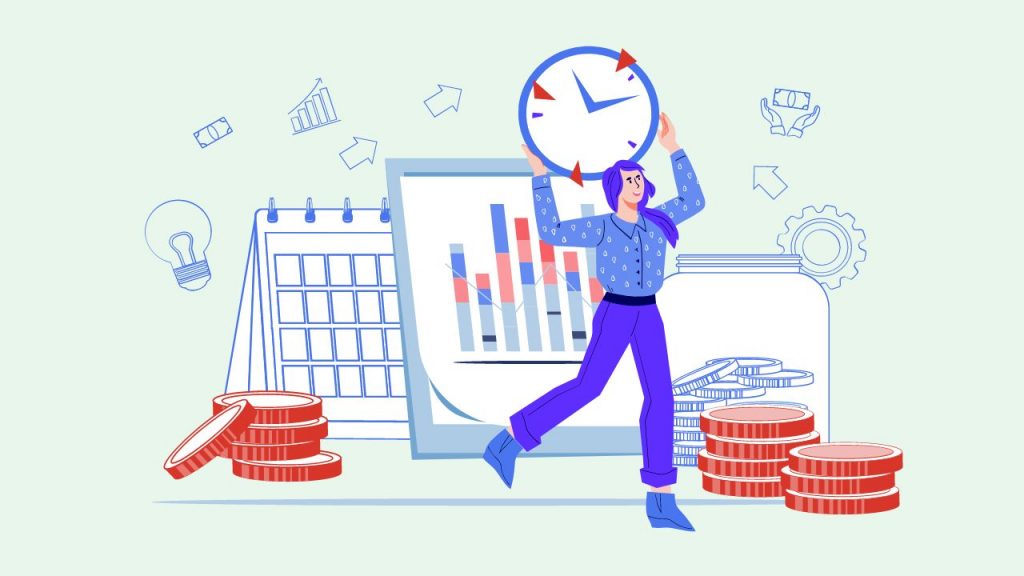 Upon not updating even when plausible, this becomes increasingly difficult to perform retrospectively. The development and quality checks needed also increase, as developers then take longer to implement the updates and module modifications. As this affects the site overall to a greater degree (especially in terms of functionality), not only time but also funds are unnecessarily expended (which could otherwise be put to better use, such as investing in growth via marketing). Applying updates as they're rolled out, empowers you with faster and renewed operability for better performance overall.
8. Speed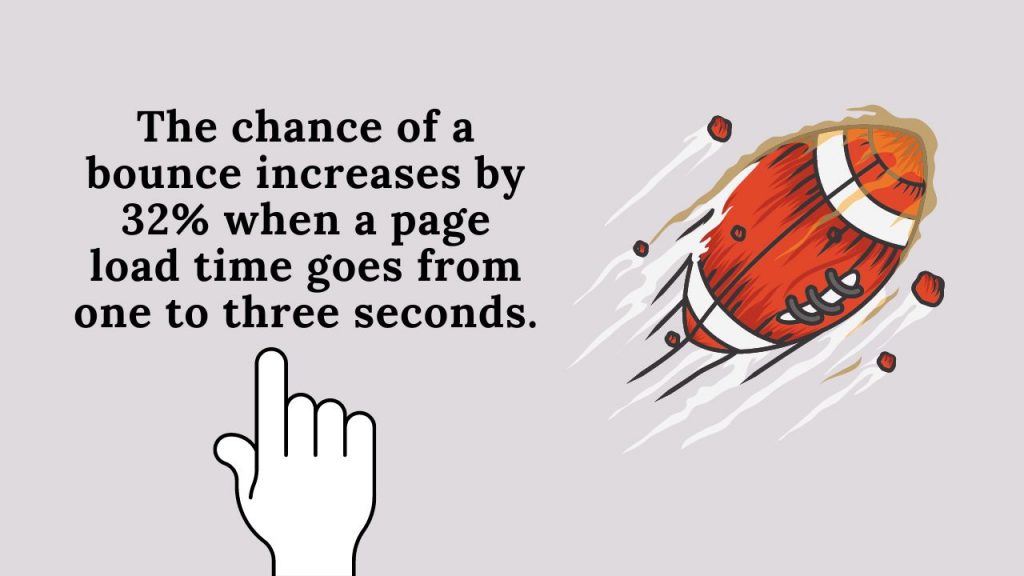 New version releases have a rationale, as it enhances performance to increase your site's efficiency. Upon visiting a site that takes excessively long to load, you'll often lose patience, abandon it and look elsewhere, right? We've all been there. Site performance is synchronous with conversions and results, as speed also affects SEO. Hence, use tools like YSlow or Google Page Speed Insights to evaluate your site speed and identify the causative factor behind a slower load speed.
Website speed optimization is the key factor of improve search engine ranking. If your site does not load in 3 seconds then you must need to think about website speed optimization services to enhance your website speed. If you're managing a website built with WordPress then you can do it yourself by implementing a few speed optimization plugins. If you don't have technical knowledge about managing a WordPress site then you should think about hiring a WordPress website design agency to help you with your website speed optimization needs.
Do you know 47% of users won't wait longer than

2 seconds

for a website to load?

Get your website speed score 90+ with our speed optimization services

Speed Up My Site
9. Search Engine Optimization (SEO)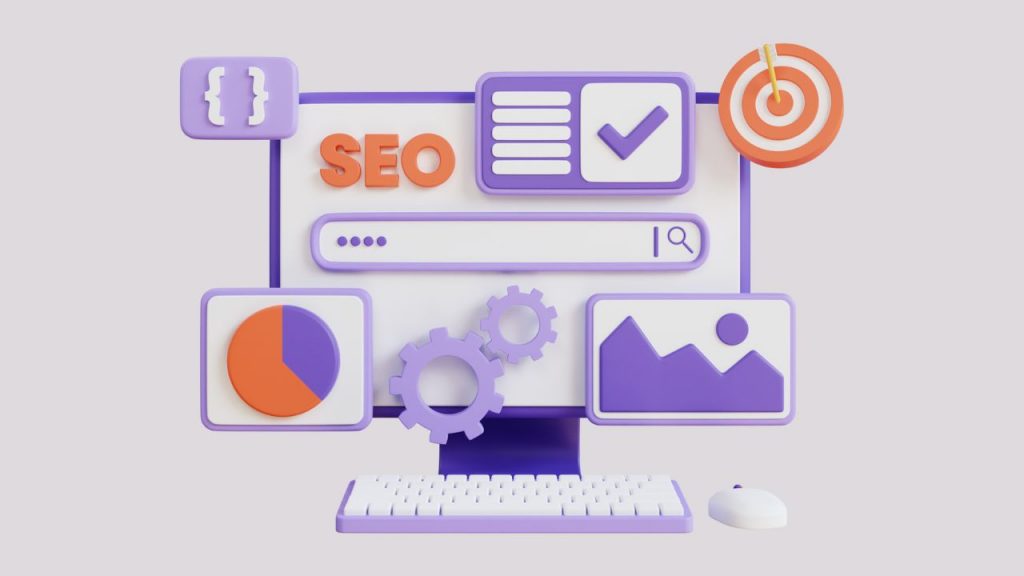 It's not just customers who visit or access your site you know. Other entities such as crawlers also do the same and can either nurture or hinder your business. Let's see why SEO is so significant, shall we?
Google essentially analyses your site by deploying bots that scan for specific details to gauge your site's value. This information is then conveyed to Google by analyzing your site's keyword optimization, structure, categorization, and of course, errors!
For instance, if incorrect redirects, duplicates, or error pages are discovered upon crawling, your SEO ranking will dip majorly. This will push your result position even further down and customers will experience difficulty in discovering your site. Inviting and referring appropriate traffic to your site is the pinnacle of your brand's business – therefore ensure all correct optimizations are in place, as it's essential!
There's more to SEO than just keyword research and backlink creation. If you want your website to rank high in search engine results, you also need to make sure it's well-maintained. This means regularly checking for broken links, updating content, and ensuring all your pages are loading correctly.
Website maintenance might not seem like an exciting part of SEO, but it's essential if you want to keep your site ranking high. It also helps you keep your website up to date as per the latest SEO trends.

If you're struggling to get

more visitors

to your website?

This is because your site could perform better with Google ranking. Get a detailed execution plan for how we can achieve your SOE goals.

Grow Traffic Now
10. Benefit from new features
As aforesaid, site technology is progressing rapidly, and lately, it's become even more imperative to apply social media integrations to draw in further traffic to your site. Furthermore, security using SSL certificates is important to invest in, as this will encrypt data transmission to garner trust within customers to safely use your site.
11. Concentrate on your main business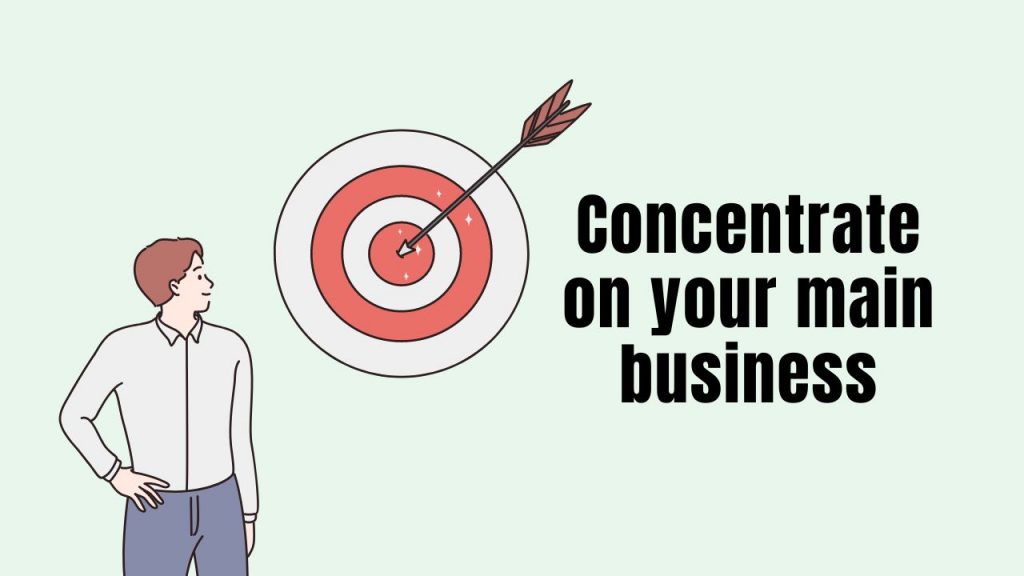 Maintaining a WordPress or Joomla website is lengthy work. Be it analyzing your security scans and testing site loading speeds or updating core plugins, you need to manage it all yourself. By hiring other dedicated professionals to maintain your site, you'll have more time to invest in growth, marketing, and promotion – be smart!
When you pay for such services, you'll save time and spend this more productively elsewhere by applying your skillset more efficiently. Sometimes it's best to accept to leave certain tasks to the experts who specialize and make a living doing so!

12. Don't lose revenue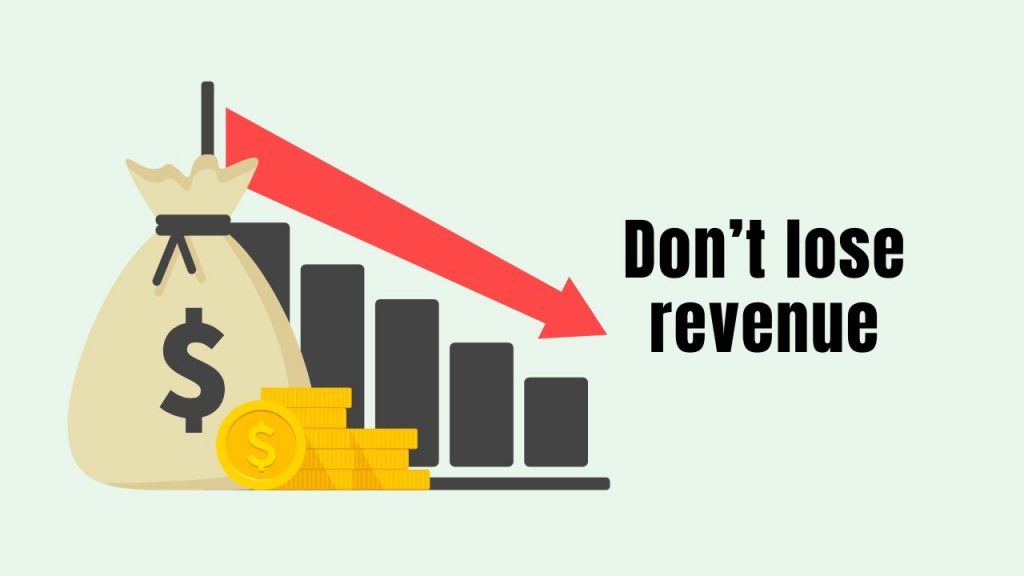 Your primary goal is to make money – not lose it! You need to remain profitable to maintain your company by remunerating your workforce. By not investing in such maintenance services, you could be set to forfeit many customers and consequently revenue too. Let's suppose that your site is down, then you've most probably already lost a large volume of customers – to the tune of over three-quarters in fact! Ouch – I know, right? Such 404 errors are unpleasant, to say the least. Moreover, almost half of the population expect a page to load within a mere and snappy 2 seconds, otherwise bye bye…it's harsh but true.
Don't make the unforgivable mistake of visitor abandonment and them being poached by other rivals. Why would you want to even do that? Encourage people to visit, browse, stay, buy something, and even return. Frequent downtimes are another absolute no! Bad word gets out and you'll continue to lose customers and revenue sequentially as this continues to disseminate.
Updated and contemporary design sites draw more customers, as the content is fresh, maintained, and secure. This improves sales, marketing and keeps the customer informed. Consequently, your monetization will remain more stable, keeping the brand afloat and thriving.
4. Website maintenance monthly costs
As aforesaid, it's always advisable to continually invest in maintaining your site for the betterment of your online presence. This also safeguards the current and future running of your business on the web too. Otherwise, it can become laborious and time-consuming (not to mention expensive) in addressing any issues as they emerge. Establish sustainability by doing just this and see where it takes you.
We can classify the major web maintenance costs as:
1. Domain renewal:
This depends on your hosting company's levy for your domain name, as all have varied pricing (the mean annual cost is around $10 – $15)
2. Hosting services:
This monthly overhead can vary from a mere $10 to as much as $99 for managed hosting
3. Site framework updates:
Your website needs to be regularly updated for ultimate performance. This comprises scheduled maintenance, post-update functional evaluation, and debugging source codes to resolve errors. In the absence of any IT support in situ, deploying an expert or site maintenance company would be ideal. You can opt from two choices: pay-as-you-go amounting to approximately $120/hour or a fixed pricing plan which charges from $50 – $100 hourly
4. Content:
While your business may offer great products or services across the market, however without suitable and updated content, all can become futile. Hire a copywriter to design engaging content and boost your site ranking with search engines. Remember that freelance copywriters charge on an hourly, project, or even per-word basis
5. SEO:
This is what ranks your site well on Google and if lacking, you'll be virtually invisible. SEO experts ensure that your site is tweaked to appear on Google's first page. Either hire an SEO expert directly or utilize an SEO company that offers such services. This monthly cost ranges from $200 to $800, including services such as keyword research, (rival) site analysis, and off-page link building.
Website maintenance options
Choose from the following four variations by seeing which suits you best:
1. Hire a dedicated web and marketing team
This is the dearest option, as you need to remunerate every individual, along with many benefits, overhead costs, etc.
2. Hire a range of expert freelancers
Hiring freelancers is cheaper but warrants organization and communication. The problem is that they work autonomously and fail to perceive the overall insights of your enterprise.
3. Use a web maintenance company
Collaborating with such teams is an ideal option, as it offers all the resources required ranging from strategy to marketing and even programming services.
4. DIY
If you opt to manage this all by yourself then brace yourself for investing much time, effort, and of course, patience.


How VOCSO Can Help?
Types of website maintenance packages offered by VOCSO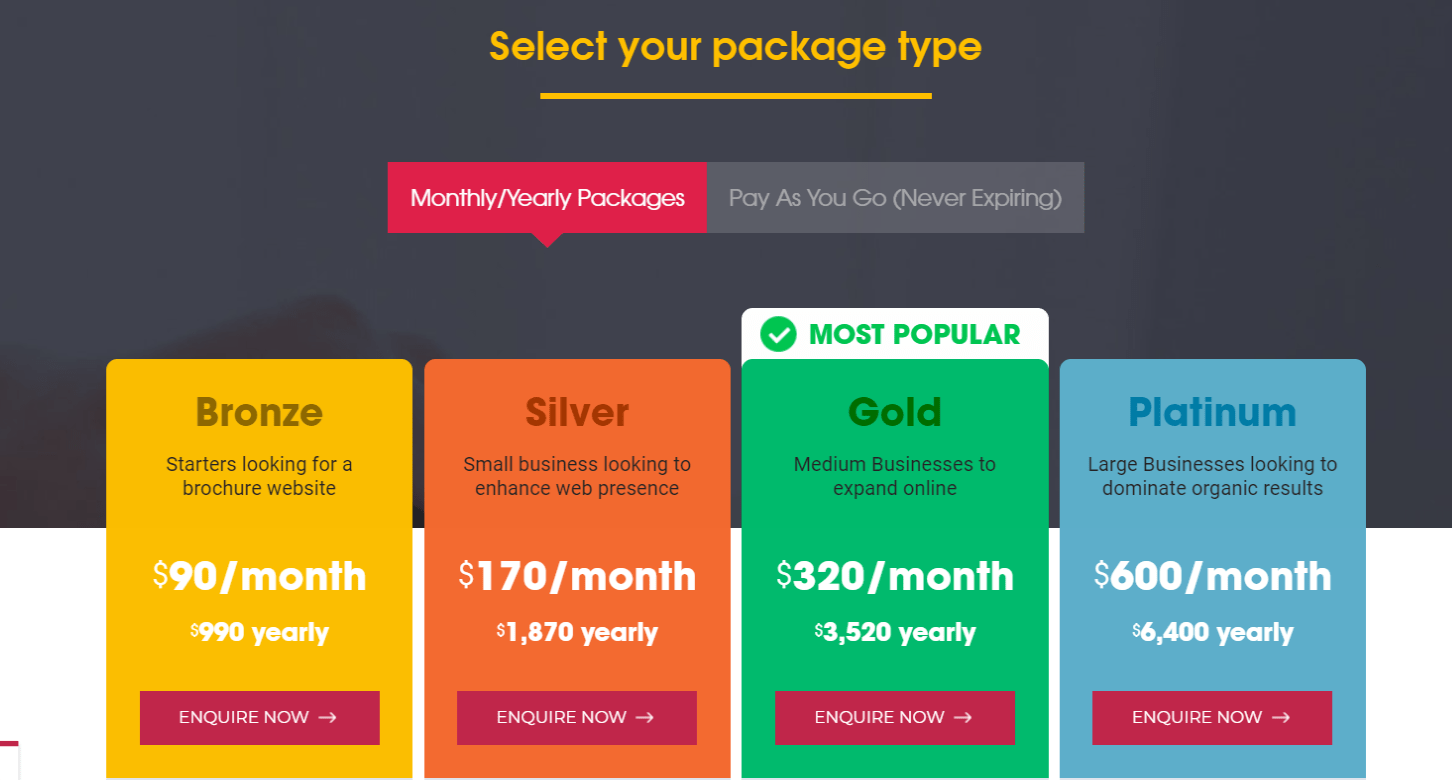 1. Bronze
Recommended for starters looking for a brochure website
2. Silver
Recommended for small businesses looking to enhance their web presence
3. Gold
Recommended for medium businesses to expand online
4. Platinum
Recommended for large businesses looking to dominate organic results
Website maintenance plans offered by VOCSO
1. Yearly plans
To keep your website up to date for the whole year and make your website valuable for your potential customers. Enroll with our yearly website maintenance plan to don't lose your brand value the entire year.
2. Monthly plans
These keep your company secure, functional, and refreshed for your users and include services such as updates, email, mobile cum customer support, Google Analytics, traffic reports, etc.
3. Hourly plans
Aimed at ad-hoc users who may intermittently require features of the monthly plan & are willing to pay on an hourly basis.
4. Pay as you go plan
We offer to pay as you go plan to our customers with our types of website maintenance packages.
How can VOCSO help here?
VOCSO is a web development company offering custom CMS development, custom website design and development, custom web application development, and custom mobile app design and development services in and out of India.
We also provide dedicated resources for hire:
Conclusion
Want to have a well-maintained business website that can help to promote your brand name, products, and services? Every organization must think about website maintenance regularly maintain your website to improve its brand image, multi-device performance, speed, user experience, and safe and secure environment for your visitors. Thinking about website maintenance services? Check our website management services designed for both big and small online businesses.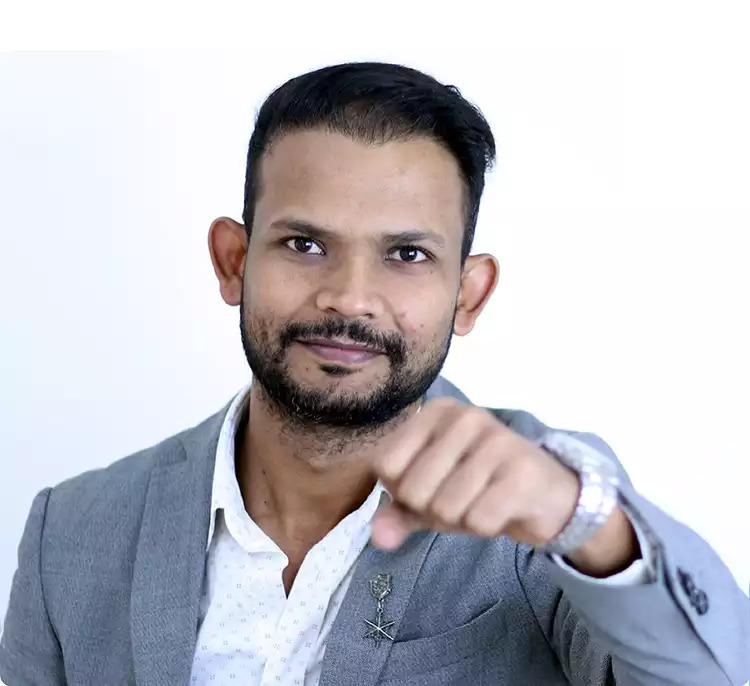 About Deepak Chauhan Hi, I am Deepak Chauhan, a Digital Marketing Strategist. I'm the CEO & Co-Founder of VOCSO Digital Agency, a creative web design, development, and marketing agency based in India & USA.