For any website to look trustworthy, SSL Certificate is a must. It becomes imperative for ecommerce websites to have this security certificate as it helps to maintain the integrity of customer information and protect its privacy.
SSL Certificates can increase your conversions by building a sense of trust with your customers, improves the search engine ranking and increases the website traffic. All your websites should be installed with SSL Certificates so that every transaction can be safely carried out and customer information can be safely stored online. These security certificates act as a trust indicator and display a green padlock in the address bar of the website. The URL of a secure website is represented with https:// instead of http:// where the "s" stands for "secure".
SSL Certificates can be a bit complicated to understand as there is a myriad of alternatives from which you can choose.
Let's understand the different types of SSL Certificates and which one would be best suited for your website.
1. Classification based on type of validation
Domain Validated SSL Certificates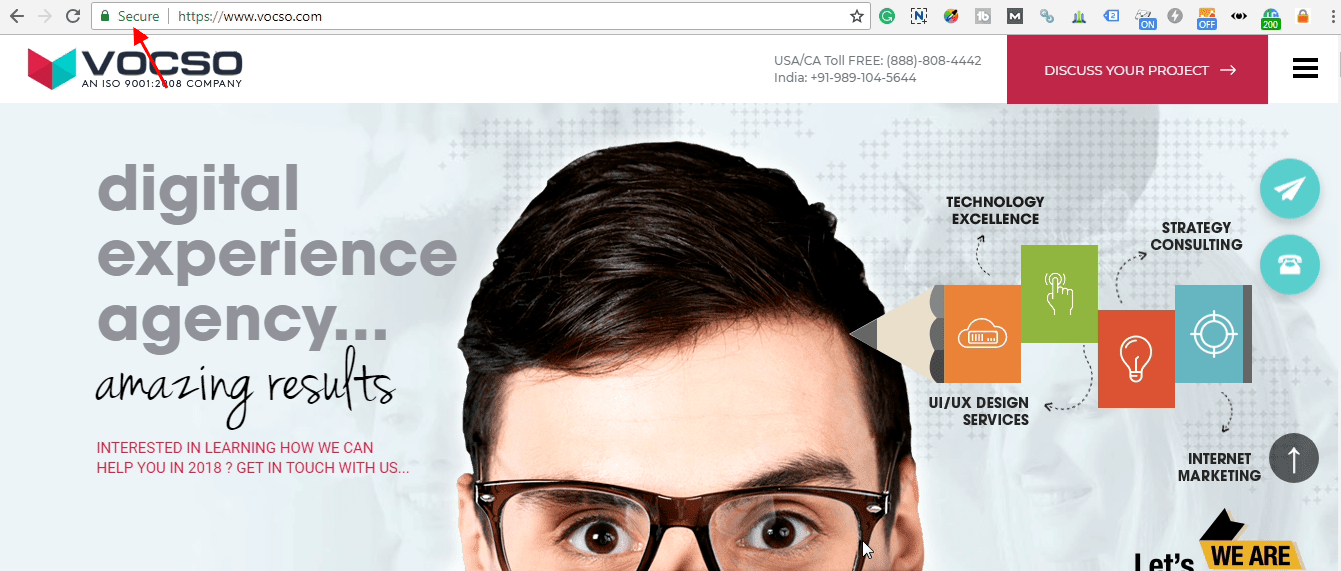 Image Source – VOCSO.COM
DV SSL Certificates confirm the registration of the domain and the website is being run by an administrator.
Email, DNS, or HTTP help the Certificate Authority to validate the identity of the domain.
Email validation is done by sending an email to the administrator through the Certificate Authority. The owner of the site is supposed to click the verification link received in the email for verification.
DNS verification works as a verification that the respective individual owns the website with the help of a DNS record associated with the website domain.
A text file that displays the names of IP addresses that every domain is related to is known as a DNS record.
For HTTP validation, the owner has to prove the ownership by the creation of a text file in the public web root of their domain and saving it.
Only after a certificate is validated and signed by the authority, web browsers will display the connection as secure.
Domain validated certificated are used only for encryption. You only need to prove the site ownership to avail this certificate.
Owing to the ease of receiving these certificates, DV SSL Certificates have a number of pros and cons.
Pros of DV SSL Certificates
These certificates are cost effective. Since an automated process is used to avail domain validated SSL Certificates, it is available at a cheaper rate than the other types of certificates.
It hardly takes minutes to obtain this certificate and is available without any hassles. As a result, no specific documents are required for business verification.
Cons of DV SSL Certificates
The security of SSL Certificates is not at par with other certificates. Hackers might get a domain validated SSL Certificate and conceal the identity. It is also possible that they exploit your DNS servers. As far as domain validated certificate is concerned, there is no fail safe method to confirm the identities of the applier.
Visitors would not trust your site with DV SSL Certificate rather than with other certificates.
Prospective customers would not provide their financial details to websites with DV SSL.
Use Case:
DV SSL can be used if your website is solely content based and does not ask for any customer information. It helps to keep the content resources secure on the website.
Organization Validated SSL Certificates
OV SSL Certificates are a proof that the domain is owned by you and confirming that the organization is in that country, state, or city.
Obtaining an OV SSL Certificate involves similar steps like DV SSL Certificate except that you also need to validate the identity of your company.
It takes a longer time to avail these certificates – maybe a number of hours or days.
OV SSL Certificates display the company's information in the details of the certificate.
Customers get additional information through this certificate that gives a better impression of the brand, thereby generating more conversions.
Use Case:
If you want your customers to buy from your ecommerce website and trust your store a bit more from the competitors, OV SSL is the right choice for you as it displays the organization name, its locality and the country in addition to the name of the issuer in the certificate details.
Providing with this detailed information portrays you as a more reliable website.
Extended Validation SSL Certificates
Image Source – Twitter
The extended validation SSL Certificates necessitate businesses for providing detailed records to prove the company ownership.
The validation is almost similar to domain and organization validated certificates. However, it also establishes the evidence that the company is registered as a legal business.
Additionally, it also represents the fact that the company knows the request for SSL Certificate and accepts it.
Several days or weeks may elapse for the validation of this certificate based on the requirements of the concerned certificate authority.
These certificates can be easily recognized through the green bar in the web browser and it also includes the name of the company.
The certificate authorities approve EV SSL Certificates once they have obtained all the documents needed to prove the operational existence of the company and its location along with the consistency between the records.
Subsequently, the organization issuing– the certificate will issue the appropriate authorization to the website as well as company.
As a result, this certificate is considered to be the safest of all SSL Certificates as far as validation is concerned.
Use Case:
Websites that are mainly dealing with online payments system can use OV SSL Certificate as it shows the company's name in the address bar along with the location.
Check the screenshot below:
2. Classification based on number of domains
Based on single website and multi-domain websites, there can be single-name SSL Certificate, multi-domain SSL Certificate and Wildcard SSL Certificate.
If you have a single subdomain website, you should buy single name SSL Certificate whereas multiple domain website owners should go for multi-domain wildcard SSL Certificate.
Multidomain certificates save you both money and time by securing all your subdomains as well as domain with the help of a single certificate. It is a flexible certificate that can be issued on multiple servers by assigning its own private key.
By using multidomain certificates, you can use a combination of hostnames irrespective of the domain type.
Wildcard SSL Certificates are another type of certificates that encompass every subdomain on a single root domain or hostname. A single wildcard certificate helps to simplify the security affairs of your website. Hence it is a cost effective solutions and you can get cheap wildcard ssl providers where you can save your hard earned pocket money.
Wrapping Up
If you have a number of subdomains in your websites such as mail.domain.com or blog.domain.com, this is the best choice for you.
Website owners should immediately consider the installation of SSL Certificates if they have not yet received it. We hope these insights have made it clear for you to zero down on the right SSL Certificate.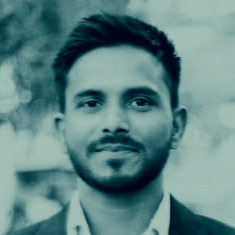 About Raj Kishore A digital marketing consultant at VOCSO. I've been working in digital marketing since 2010 and I am an expert at generating leads online via SEO, Paid Marketing, Social Media Marketing, Email Marketing, Site/Landing Page Testing and Optimization, and Display and Remarketing.