WordPress is one of the best content management systems or website builders that are highly flexible. It can be used by both newbies and advanced developers. WordPress offers you a variety of features that helps you in website creation. And also add different functions to your website. If you've ever used WordPress, you know that you need a few plugins to manage a successful website. Ideally, WP plugins aid in the successful operation of the website.
As a WordPress user, you're always on the lookout for new plugins to add to your site. But with so many options out there, it can be tough to know which ones are worth your time.
To help you out, we've compiled a list of must-have plugins for WordPress users. Whether you're looking for security, performance, or just some extra features, these plugins have got you covered.
A brief idea about WordPress:
WordPress powers 65.2% of websites making it the most popular CMS available. It is an extremely popular choice for people looking to create a website for their business or a blogging website. Also, one can use this software to create, build or modify and maintain a website. WordPress may be used for a variety of things, including creating an online store and a blog or an educational website and many others.
WordPress can manage websites of any size as long as the web hosting plan includes the required resources. Additionally, there is no need to move platforms as the website develops. WordPress requires significantly less technical knowledge than hand-coding a website from scratch. Additionally, no coding expertise is required to develop a completely functional website. Although beautiful, fully functional websites can be made using only the graphical user interface, altering it with code is still an option.
The plugin ecosystem that developed with WordPress is one of the primary reasons why it became the most widely used website engine on the internet. There are thousands of plugins that are readily available for you to easily create a website.
What are plugins?
Plugins are a crucial addition to your website's functionality. Plugins, in their most basic sense, enable you to increase the functionality of your website without having to employ a programmer to do it for you. Because coding expertise is not needed for this. So, they are therefore of great assistance to WordPress users who aren't familiar with coding or development.
The addition of a plugin to a website's back end will provide the website owner more creative control over the site's functioning without requiring them to know any coding.
For example,
If you are creating a blogging site, you may require plugins that will be beneficial for importing blogs for different sites. And also help in auto-posting it to your site.
To list all of your forthcoming events, you could add an events plugin to the back end of your website.
Or you might incorporate a social media plugin that displays all of your Twitter, Instagram, and Facebook postings or content on your website.
Why do you need plugins?
Plugins add flexibility, features, and functions to a website. So, they can be utilized to carry out difficult tasks like e-commerce, interface with third-party systems, or even create new features.
WordPress is a versatile platform that can be used for anything from easy-to-use blogs to sophisticated eCommerce sites. WordPress's plugin system is one of the factors that contribute to its adaptability. Also, the plugins can be added to a WordPress site to increase functionality. From contact forms and social network integration to eCommerce and SEO, there are plugins for just about anything you can imagine.
The most important benefits of using WP plugins:
A plugin is available for practically every need.
The prominent and talented developer community supports WordPress as the best content management system because there is a plugin for practically any requirement.
The ability to add functionality as needed is one of the main advantages of WordPress plugins. If you wish to add new functionality using WordPress plugins, you can do so without totally redesigning your website. You can make big adjustments to your website using WordPress plugins.
Also, there is nearly always a free WordPress plugin available that can help you reach your goals. Even with premium (paid) plugins, a free basic version is available. Most of the time, this free version will satisfy your basic needs.
There is no need to manually upgrade any plugins. The plugins are automatically updated. Regular plugin updates make them considerably more dependable and less likely to cause issues.
Get a Fully loaded

professional

website
in 3 days.

Don't miss out on this limited time offer! Get upto 50% off on our website design packages now.

Check details
Best free plugins for WordPress for multiple purposes
Your website's success is made possible by WordPress plugins. Anyone who uses WordPress for any purpose has most likely utilized plugins or at the very least is familiar with them. The app-like tool is designed to assist users in completing activities. So, with a good plugin, your business will get good exposure online.
Because the WordPress plugin directory has almost over thousands of free plugins so they cover almost every function and every feature you require. Although the type of plugin you will choose will completely depend on the niche of your website. But there are certain plugins that are required for your WordPress website. That includes security, speed, page optimization, etc.
We have listed some of the top plugins for different purposes:
1. WP Automatic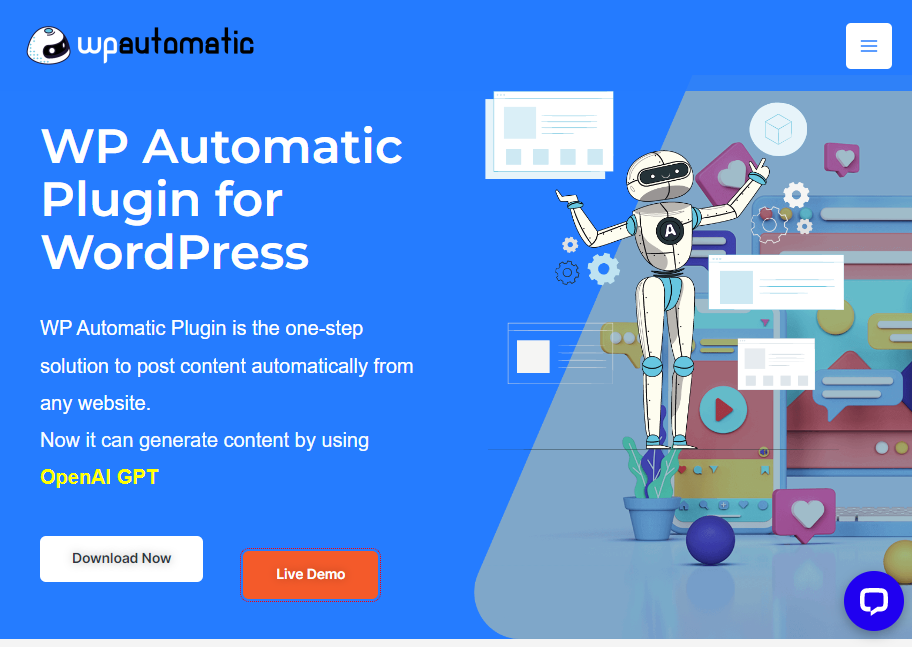 WordPress Automatic plugin is one of the most recommended plugins for blogging. It has vast options for content-importing facilities. The plugin has a very powerful option to import content from different websites and post it to your WordPress website. But the content that will be posted will be unique and there is no fear of duplicate content. This is because this plugin offers you an integrated content spinner like WordAi, the best spinner and spin rewriter.
The idea of auto blogging is not new; a number of well-known blogs run automatically and consistently make considerable money. So, WordPress provides a simple method for creating an auto-blogging website with the use of different plugins.
This plugin can also post content to your website in any format. It can be in text format, images or videos, etc. the format of posting will be based on your selection. With this plugin, you can also post a specific type of content, and also you can manage the content's other attributes. So, Everything can be done very easily with the WordPress Automatic plugin.
Not only in content posting, but this plugin also helps to translate the imported content from any language to any language before posting. Google Translate, Yandex, Microsoft Translator, and Deepl all perform the translation.
Features:
Automatic posting to WordPress from practically any website. It may import from nearly any website of your choice using its scraping modules, or from well-known websites like Youtube and Twitter using their APIs.
For the plugin to copy the posts from any website, add any RSS feed. It may set the featured image and import the entire content as well as the author, tags, and categories.
Using any URL, a single-page scraper can import the desired part. So, if anything changes, it will copy to a new post or update an old one. This section will continue to be watched.
Import products from Amazon using the browse node or a keyword. With the product gallery and price, WooCommerce is fully supported. Affiliate links and price adjustments are automatically created with this plugin.
Auto-import products from eBay by using keywords or by the seller. Get full WooCommerce support along with a product image gallery and price. Affiliate links will also be set automatically.
Import data automatically from Facebook pages, user profiles, and open or closed groups. track and import any fresh posts many options for filtering by category, date, and other factors.
Also, with this WordPress plugin, you can automatically import content or tweets from Twitter based on a keyword, a hashtag, or a specific profile, and auto-publish fresh articles to your website.
2. WP Robot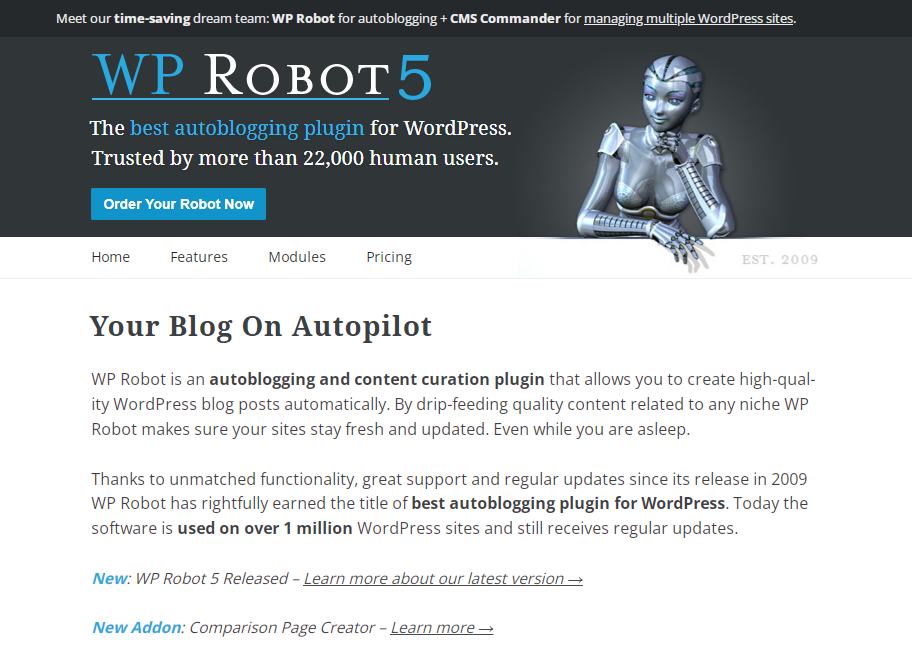 WP Robot is a plugin that lets you automatically produce high-quality WordPress blog posts and curate material. Your websites will stay current and fresh with high-quality content linked to any niche by WP Robot. All WP themes are compatible with WP Robot.
So, you won't need to be concerned about how your current theme will operate with the WP Robot or whether there will be any issues with it. Your theme and plugins will all function perfectly when you install WP Robot.
WP Robot supports more than 30 top-notch content sources. All of them are totally autonomous and can be joined in any way to provide intriguing content whenever needed.
Features:
You can modify a variety of template options provided by the WP Robot plugin before posting your content. With the use of templates, you can combine two or more module combinations to produce a special field for readers. The extensive and comprehensive content will raise your blog's worth and help Google better index it.
Also, with any WordPress theme, WP Robot functions. We produce the content for you, and your blog's theme determines how it appears.
Find content automatically for any area or keyword of your choice. The creative possibilities are endless!
Create specific intervals for adding new content to your blog, or bulk-add many new articles with a single click. Or, try both!
Automatically producing original content is feasible because of robust templates, automatic translation, and interaction with spinning software!
3. Social Auto Poster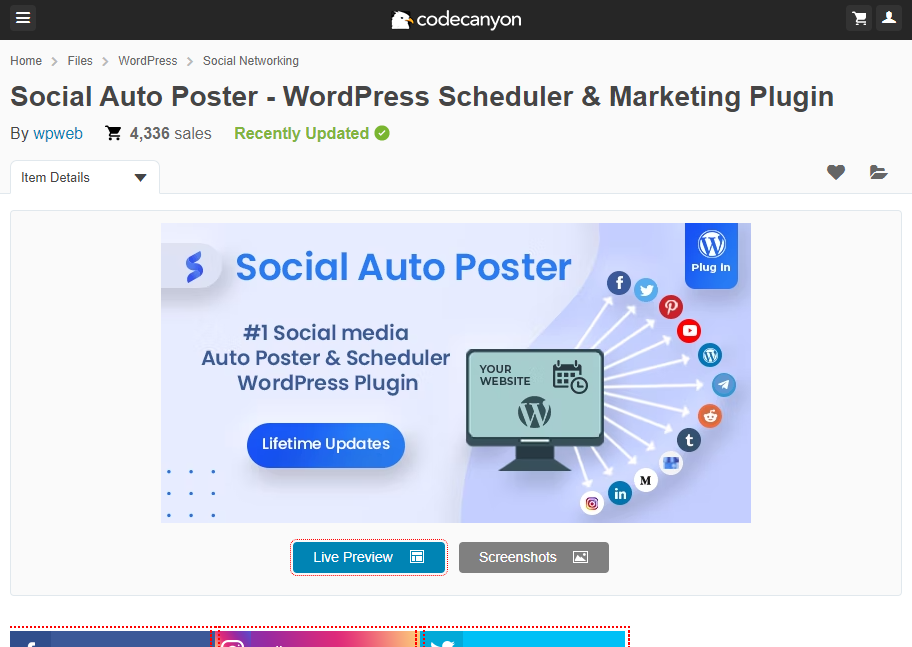 Your WordPress content can be automatically posted to your social media accounts using this plugin. LinkedIn, Tumbler, Facebook, Twitter, Pinterest, and others are a few examples. So, You may set up your social accounts to automatically post new content or repost older information to each social network using Social Auto Poster for WordPress. It is possible to schedule the auto post for a specific time.
Features:
This plugin helps to increase the website's SEO by providing More links from social media networks.
Customization of the auto-reposting is possible. In order to restrict both random and one-by-one auto-reposting, you can set specific days and hours you require to post your content.
As it is integrated with Google Analytics, you can trace your clicks and keep an eye on the traffic to your website.
With the aid of URL shorteners, you can use this plugin to compress lengthy URLs into smaller ones.
4. All-in-One SEO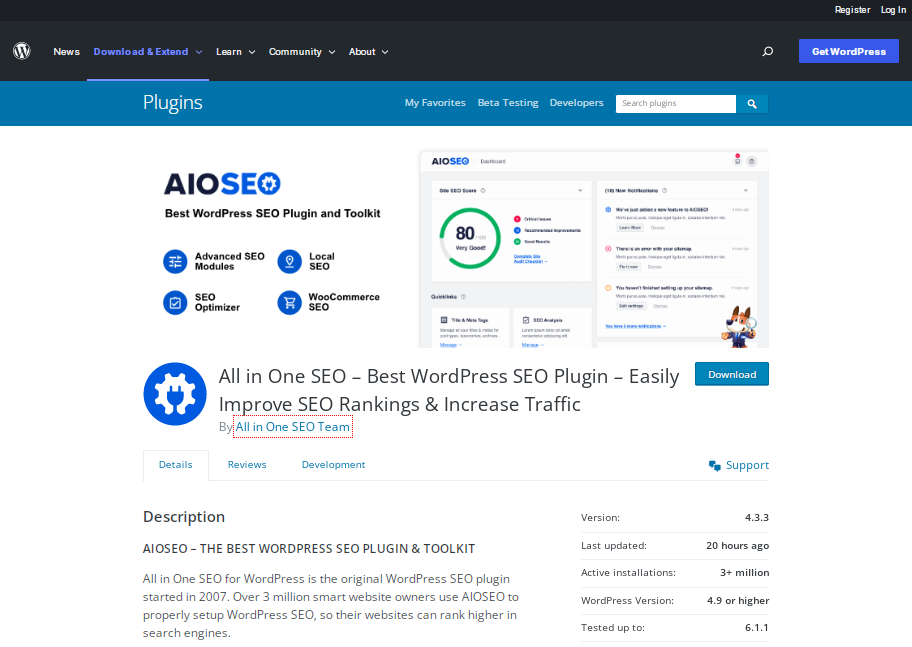 All-in-One SEO is one of the best plugins for SEO. AIOSEO is a very user-friendly plugin for beginners that has a tonne of functions that let you advance your organic search optimization.
The AIOSEO on-page SEO analysis tool is its core component. As it performs a wide range of checks to pinpoint the key areas for optimization improvements and also draws attention to the "excellent results" you're already getting.
Features:
Popular and widely used by millions to increase online traffic naturally.
User roles control who may access your SEO.
Create XML sitemaps automatically and submit them to search engines so that they can index your website and list you in search results.
For increased traffic, get rich snippets schema.
Social media integration is built-in.
Simple wizard for setting up SEO on your small company website.
On-page analysis and a useful checklist to help you make your text more readable.
By including meta-titles, keywords, and descriptions, you may improve the page and post SEO.
5. Yoast SEO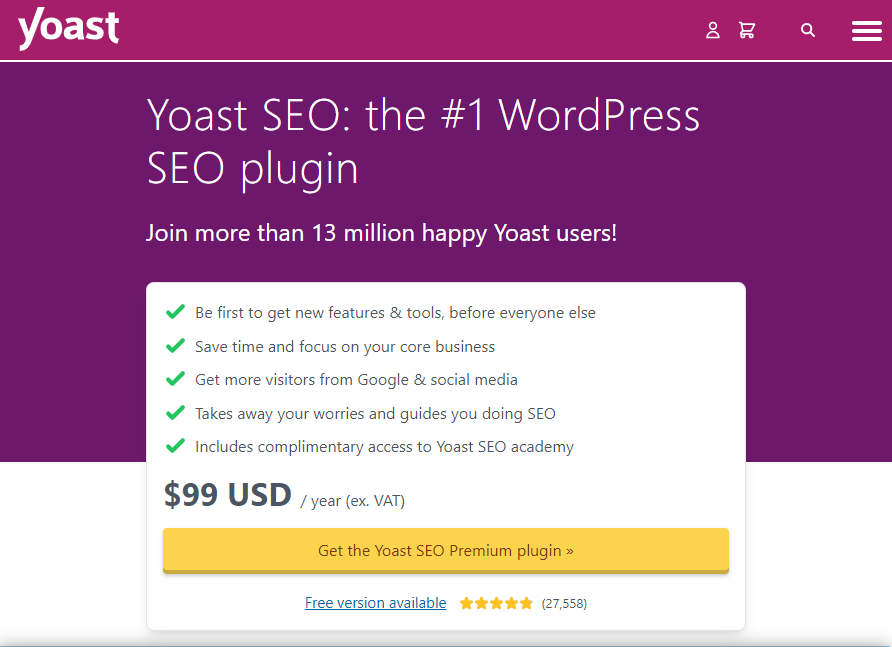 You may improve your WordPress website for search engines with the well-known Yoast SEO plugin. Yoast SEO is one of the best SEO tools used by WordPress users.
It enables you to quickly create SEO titles and descriptions for all of your website's posts and pages. Yoast SEO creates an XML sitemap for every piece of content on your website, making it simpler for search engines to crawl it. So, if you previously used another SEO plugin, it also makes it simple for you to import your SEO data.
Finding a balance between producing content for people and search engines is made easier with this plugin.
Features:
The content and SEO analysis function evaluate your pages and blog posts for readability and SEO improvements.
You can use a redirection tool to perform 301 redirects so you can lead visitors from one page to another of your choice.
Monitoring of internal links.
Integration with Google Search Console.
To prevent duplicate content and Google penalties, you can also create canonical URLs.
Allows you to create or update the personalized search engine results page snippets that appear when you are listed on Google.
6. Sucuri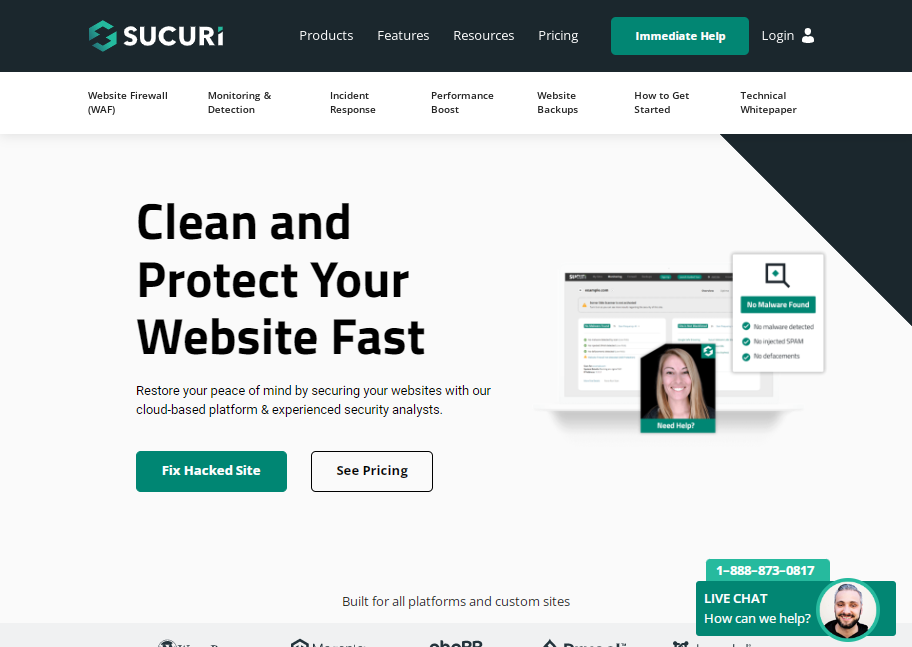 The leading expert in WordPress security is Sucuri. This is one of the best WordPress security plugins on the market to secure your WordPress website. So, you can harden WordPress security and analyze your website for common attacks with their basic, free Sucuri Security plugin.
The Sucuri website firewall keeps harmful traffic from entering your server. They also use their own CDN servers to serve static material.
Their DNS-level firewall with CDN gives you a significant performance boost and speeds up your website in addition to providing protection.
Most significantly, they also provide free virus cleanup for your WordPress site if it becomes infected. They will even clean up a website that has already been infected with viruses.
Features:
If your WordPress site contracts malware, they'll remove it for free in your WordPress dashboard with ease
Protection from Web Application Firewall (WAF) assaults enables you to prevent malicious and brute-force attacks on your WordPress website.
Also allows you to scan for malware (and of course malware removal)
Security hardening that works
Records every event that occurs on your website, including file changes, most recent logins, and failed login attempts.
7. Newsletter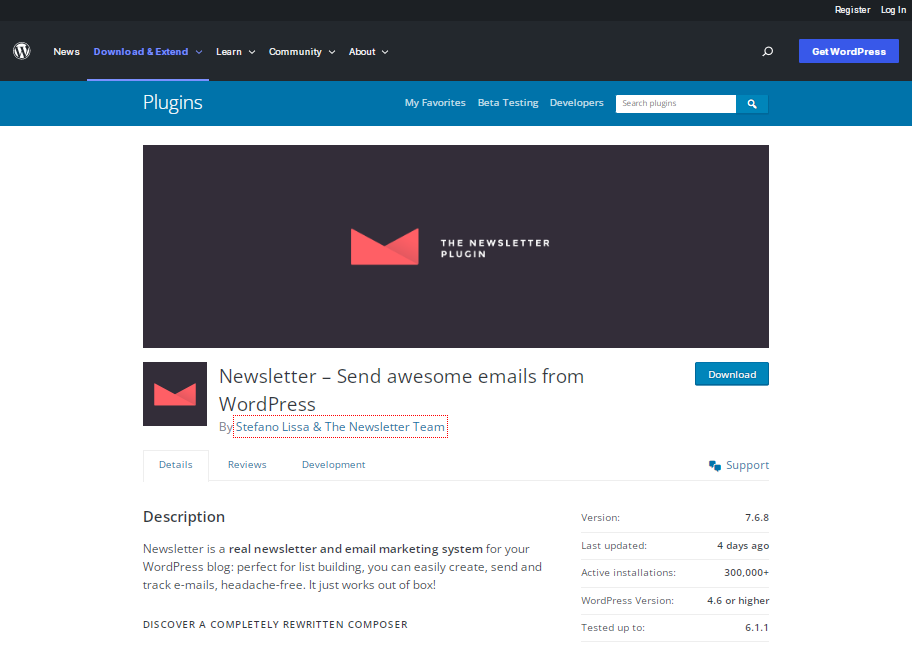 A fantastic free WordPress email marketing plugin called Newsletter is on par with the best plugins on the list. This plugin offers the most satisfactory experience with marketing and gaining subscribers to your website right out of the box, making it ideal for list development and stress-free email sending!
Its redesigned drag-and-drop composer offers a seamless campaign production experience unmatched by anything else.
Features:
Composer with Drag and Drop for Creating Responsive Newsletters
Utilize Statistic Subscription Spam Check to Monitor Unlimited Newsletters and Subscribers and Prevent Spammers
Excellent control over email delivery speed
Options for Advanced Targeting
Custom Form, Page, or Subscription Widget that can be customized
8. WooCommerce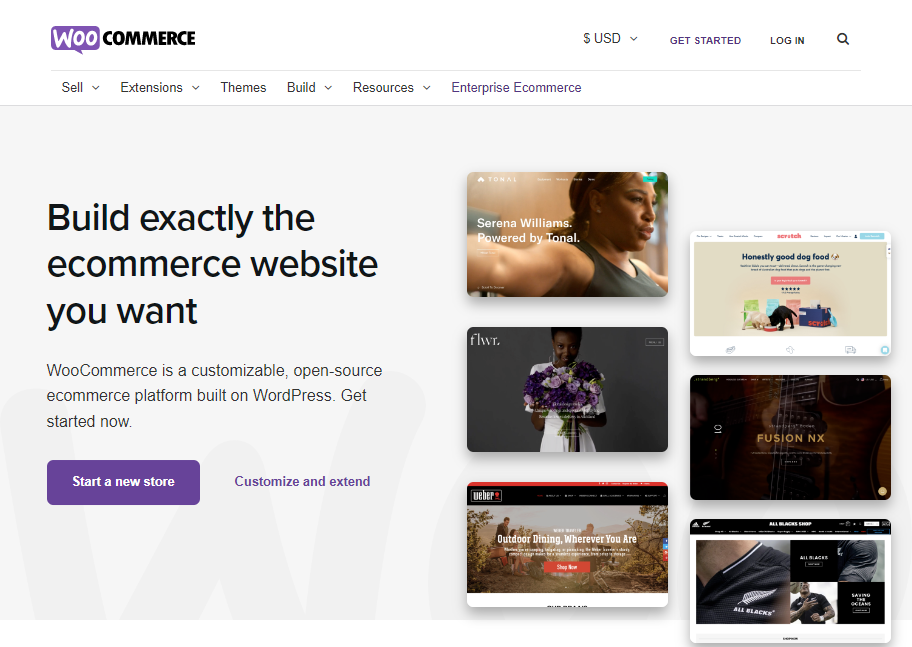 WooCommerce is the most popular eCommerce plugin that has the capability of turning your blog website into a fully functional eCommerce site. To display physical and digital goods, product variants, custom configurations, rapid downloads, and affiliate items, utilize WooCommerce. A simple extension will provide you access to reservations, memberships, subscriptions, and dynamic pricing rules. Additionally, you can also always use WordPress' SEO advantage to drive traffic to your online business.
Features:
There are hundreds of extensions and themes that make it simple for you to add new functionality to your WooCommerce store, such as capabilities for managing inventory, distributing discount codes, and much more.
Supports both tangible products and downloads
Also, affiliate marketers can include external or affiliate products on your website to improve the user experience.
Manage your inventory easily, or give the job to the store manager.
Built-in assistance for well-known payment gateways (plus, you can add many other payment options using extensions)
Calculate taxes, shipping costs, and other expenditures automatically.
Fantastic assistance with guides including a knowledge base.
9. Elementor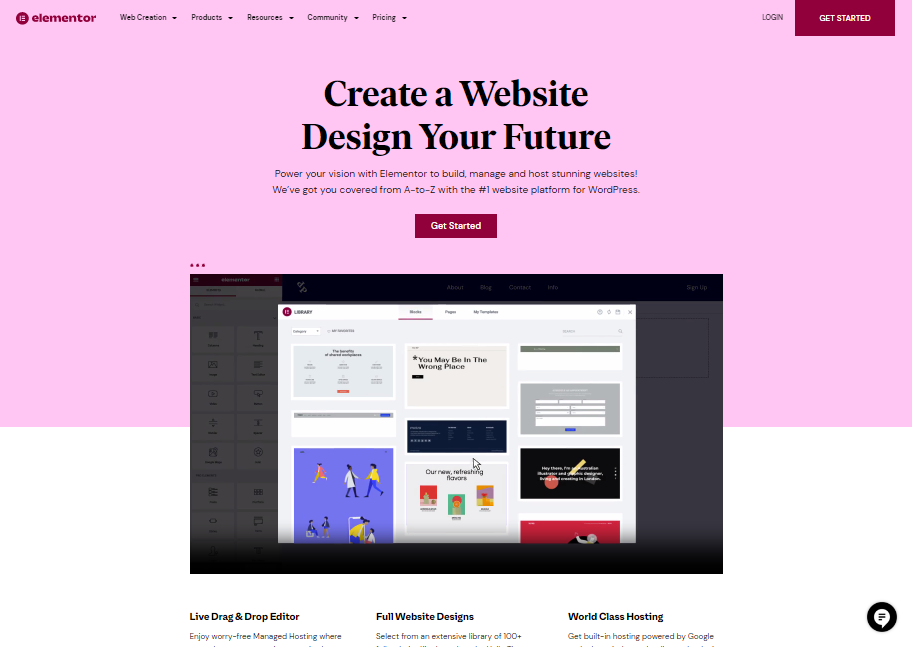 Elementor is among the top free WordPress page builder substitutes. Despite the existence of premium plans, the drag-and-drop website editor, 40 widgets, 30 layouts, and responsive editing are all still available in the free version. The more you learn about Elementor's premium features, the more astounding they become.
Elementor is one of the newest WordPress page builders, but more than 500,000 websites have already adopted it. Unquestionably, the outstanding usability and fantastic interface are to blame for the early success.
Features:
The free edition has a lot of templates and features.
Layouts can be adjusted accurately and flexibly.
Real-time front-end editing is part of the quick, fluid editing mode.
Many excellent components that are easily adjustable and utilized
Users of Elementor have access to a wide variety of third-party suppliers for new elements and templates.
There is no leftover shortcode trash after deactivation.
Also, a pop-up builder, a visual form generator, animations, and special effects are included in the Pro edition for creating interesting content.
With plugins like WPML, Elementor allows translations. There are also development interfaces for thorough integration.
Why update WordPress plugins?
WordPress does not create or develop plugins, which is where the answer to this question begins. Anyone can create applications to share with other users, which is a component of the open-source philosophy that WordPress likes to foster. Due to this, users also must manually update plugins whenever developers make changes or provide new functionality. Those who choose not to receive updates will eventually have plugins that don't function at all. A WordPress website will load faster if its plugins are updated.
Fortunately, plugin update messages are frequently present and remind the user to update as necessary. As soon as a new update for a website's plugins becomes available, it needs to be done. Notifications are typically provided, but occasionally a manual check is necessary. The administrative panel of a user's WordPress dashboard contains all plugins.
Ignoring plugin updates can leave hackers free to commit illegal acts. Hackers frequently search for WordPress website vulnerabilities that they might use to take over. Despite WordPress plugin developers' best efforts, flaws occasionally find their way into the software implementation. These are the targets of hackers.
How VOCSO can help with your WordPress project
We're a professional WordPress development company and have been working in the industry for over 10 years. We have worked with some of the biggest companies in the world and have helped them to create stunning websites using WordPress. We provide WordPress development services at a very reasonable cost. Want to know how much WordPress website pricing is? If you want to create a WordPress website, one of the first things you'll need to do is determine how much it will cost. To do that, you'll need to consider the cost of hosting, domain name, and any plugins or themes you might need.
Luckily, there's a free WordPress website cost calculator that can help you figure out exactly how much your website will cost. Simply enter your desired features and the calculator will give you an estimate of what your website will cost.
We also provide dedicated resources for hire:
Conclusion
WordPress plugins improve while costing less as technology develops. So, almost any basic business requirement for blogs, videos, and eCommerce may be satisfied by plugins. For a business that operates in a fast-paced environment, plugin flexibility is essential.
WordPress plugins have completely changed how people create websites. Plugins have made it possible for people who aren't programmers to have the precise functionality and features they want from their websites.
WordPress Automatic plugin is one of the best plugins for WordPress that makes your work easy. As, with this plugin, you can easily import and post content to your WordPress website in minutes. You don't need to have any technical or coding knowledge. Also, you don't have to lose your valuable time manually updating your content in your required time. You can schedule the content and it will be uploaded automatically.
The cost to implement this functionality is modest and it can be done fast. So, the level of adaptability that plugins provide is crucial to firms functioning in a rapidly evolving commercial environment.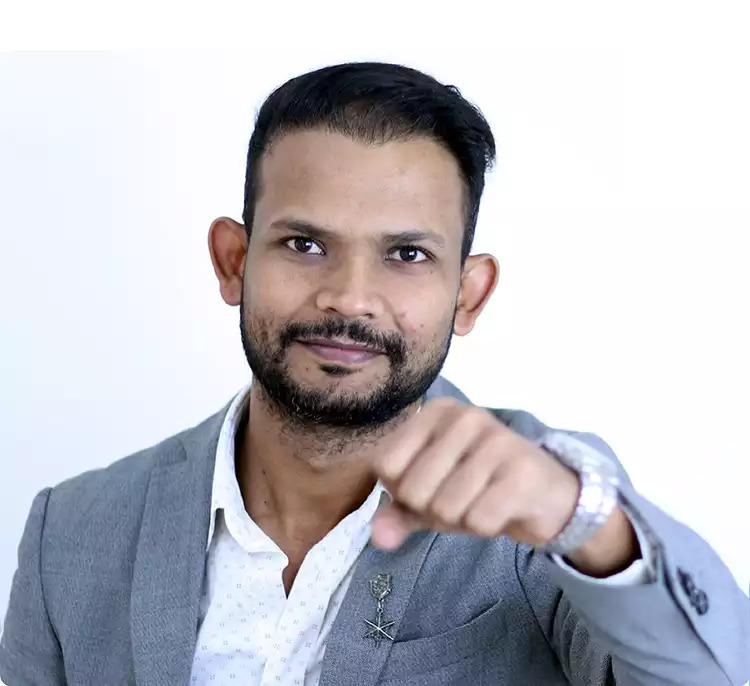 About Deepak Chauhan Hi, I am Deepak Chauhan, a Digital Marketing Strategist. I'm the CEO & Co-Founder of VOCSO Digital Agency, a creative web design, development, and marketing agency based in India & USA.