Digital PR is the strategy that helps you amplify your brand awareness by using online media. It's just like traditional PR, but it offers the opportunity to reach a much broader audience. If you think digital PR is just another jargon and haven't given it a try, you're missing out big time. Although the lines between digital marketing, social media, and SEO are blurred, digital PR is undeniably one of the most effective techniques your company can do. There are many ways to promote a brand and generate awareness – it's not just about sending out press releases or pitching journalists. Read this article to find out what digital PR is, how it differs from traditional PR, and how you can use it to benefit your company!
Attention, innovators, marketers, and entrepreneurs! Discover the best digital PR strategies to use in order to effectively promote your business online by following these tried-and-true tips from industry experts. Before going to talk about digital PR strategies we'll explore more about digital public relations, or "new age PR," in this blog.
What Is Digital PR?
A few years ago, you had to rely on traditional media and advertising companies in order to get your company's message out there. But now, with the rise of social media and the prevalence of online customer reviews, things have changed. As a result, digital PR is becoming an increasingly popular way for businesses to promote their brands and products. Content Marketing includes a sub-service called digital PR. This is what digital PR entails:
Obtaining high-quality connections from other websites and publications online.
Getting noticed on the internet
Obtaining genuine (ideally positive) client feedback
Journalists' demands for remarks are being addressed.
In contrast, content marketing encompasses all digital PR strategies as well as content creation, including blog posts, webpage copy, and knowledge bases.
Digital PR allows you to contact your target customers by promoting your company on the websites, podcasts, and social media accounts that they like. It can even earn you five-star Google and Amazon reviews. Finally, digital PR has a favorable impact on a website's exposure and rating in search engines.
A well-planned local SEO digital PR campaign for local firms will focus on getting your business recognized in online publications that cover your area. Local newspaper websites, local blogs written by local bloggers, reviews from local individuals who have purchased from you, and local events or charities you sponsor are all possibilities.
What is a Digital PR strategy?
Let's stay and discuss how we can create an effective digital PR strategy to make your company more visible, gain more recognition, and ultimately more potential customers and sales.
Step 1: Set your goal
The core of all digital PR strategies is the goal. What do you want to achieve through PR work? While the overall goal is always to achieve big sales, I would recommend setting back the goals that your content must achieve to increase sales.
They may include:
Increase traffic to the home page or page of a specific product/service
Direct traffic to a new offer or promotion
Expand your email marketing list to increase new and repeat sales
Increase confidence in your brand by gaining X features of influence
Increase domain authority to improve your site's rankings with X-links to a specific topic.
Step 2: Look at your target customers
Who are you trying to reach with your digital PR strategy and the content you create? Outline your target clients and identify any points of pain or need that will help them create the right one. Remember your ultimate goal and target your customers through the content thinking process.
Step 3: Think about content and research
Don't underestimate the time you need to think of ideas and perspectives for your content. Ideas don't come in handy, so get together with colleagues or gather a small group of people to come up with ideas. Make a list of all the ideas and prioritize them according to who thinks they have the most hooks.
If you have any top ideas, explore more. You can find the data or research online, or you can consider conducting your data study. If your idea is an internal asset, such as a calculator or an interactive website, look at the time and cost it takes to create it.
Step 4: Identify the target publications
Who is interested in publishing and reporting this type of content? Who has the right audience to include your target customers among their readers and/or followers?
Will your idea provide something fresh and exciting that will attract reporters and influencers who want to republish and discuss your story? If not, you should go back to the drawing board with the idea of ​​the interior.
Step 5: Design a strategy
Digital PR strategies focus primarily on publishing articles and providing backlinks from relevant websites and blogs around your content. It also includes maintaining relationships with journalists who are involved in the press.
However, there are many different ways to accomplish this task, different types of links that can be built, and other important digital PR strategies that can also be used. Here are some of the most common types of digital PR strategies to consider:
Publish articles or unique data online and get high-quality backlinks
A network of journalists and editors to get backlinks
Publish press releases and syndicate relevant news content to gain press features
Publish content such as a calculator, online tool, or interactive website
Reach out to Blogger to get backlinks and links to related blogs
Influencer marketing for getting records on influential social media accounts
Affiliate programs that pay commissions to bloggers who refer customers to your business
Offline press events, as well as blogging events, focused on online coverage
Share and syndicate infographics
Get links by asking for a link if your brand/company is mentioned on another site without a link.
Step 6: Create content
The reason we let the content build up too late in the process is to make sure your ideas are fine and you know what you want to do with your content resources when they're done. It's not a good idea to upload content to Google Drive without planning to do so. Once you're sure of your digital PR idea and plan, it's time to get into the rough of content creation. Thanks to this, you shape, detail, and remake to get the tone and captions to the point and ensure that the quality of the interior and the look and feel of your final piece will be perfect.
Step 7: Reach out and master
Gaining coverage is the foundation of an effective digital PR strategy. You need to be consistent and constantly reach out to website owners, publishers, journalists, bloggers, and influencers to get the coverage you want. The right content and an arsenal of good pitchers will get you to your goals. Not every digital PR campaign hits gold – many don't – but it doesn't hold back. Go again and move on.
What Does Digital PR Involve?
In the digital age, we now have new ways of doing traditional PR. Online blogging and social media are some of the most popular forms of Digital PR. It is important to understand the different types of Digital PR in order to determine what channels you should be using.
#1. Using press releases to spread the word
Consumers trust earned media 92 percent of the time, according to research. When your brand is mentioned in magazines, news publications, websites, blogs, and other places, it simply boosts people's trust in it.
This is where media relations and press releases come into play.
In essence, press releases can help you raise awareness for your business, a certain event, milestone, or product launch, as well as drive traffic to your website. As long as you communicate the news with the right people.
Your ability to regularly deliver high-quality content is crucial to the success of your PR initiatives. To keep on top of your campaigns and other PR operations at all times, make sure you invest in the correct project management solutions.
#2. Targeting local TV stations and media outlets
If you want to share your brand narrative with as many people as possible, you may already have your sights set on prominent media sources. Although there's nothing wrong with this desire, the truth is that getting national media coverage is extremely difficult.
Focus on getting your story on local news until you've established enough credibility to breaking into the national press. Local media has less competition, and you don't have to have an outstanding story to be considered newsworthy.
You'll have a better chance of getting your story out there and ensuring that your target audience sees it if you target local media. If what you have to say is intriguing enough, it will continue to gather traction.
#3 Using PR stunts to get coverage
Publicity stunts have been getting a lot of heat in recent years thanks to brands using them for shock value and nothing else. Even though PR stunts can be tacky and annoying sometimes—when done right, they can help your brand get noticed.
For your PR stunt to be effective, it needs to be creative and clever. It has to push boundaries and go against the trend in some way to get media coverage and the attention of the general public. However, when choosing the message to convey, make sure it also reflects your brand identity to some extent.
A good example of this PR tactic? Well, everyone knows that Elon Musk's mission is to transport humans to Mars, but no one was expecting anything out of the ordinary when SpaceX launched its latest rocket, Falcon Heavy, into space.
#4. Taking advantage of social media platforms
Any brand that is serious about its public relations plan must have a presence on social media platforms where its target audience frequents. It's largely because social media can help you raise brand awareness, convey your message further, and avoid possible PR disasters by changing the narrative and taking charge of the situation in real-time.
Don't create an account and then forget about it. The goal is to actively engage with your network, participate in important conversations, and share useful and instructive content with your audience.
To get the most out of this PR strategy, use social media listening tools to keep track of what people are saying about your brand, products, and services in real-time and respond appropriately. It's also a good idea to provide excellent customer service by promptly replying to messages and resolving complaints or problems.
#5. Partnering up with influencers
According to studies, 92 percent of individuals trust suggestions from others more than marketing and messaging from genuine firms. This is why influencer marketing is one of the most popular methods for acquiring new customers.
Over 51% of businesses have indicated that influencer marketing produces higher results than traditional forms of marketing, with up to $20 in return for every dollar spent. You may tap into influencers' large network of dedicated and engaged followers to enhance brand exposure, traffic, and conversions by working with them.
Establish relationships with bloggers, specialists, thought leaders, and other powerful people in your niche or whose beliefs are similar to yours, and ask them to promote your business.
#6. Creating some controversy around your brand
Another successful technique to get people's attention is to start a debate over your message.
People enjoy a good discussion, so if you can provide one, you've got yourself a winning PR campaign. You may get a lot of attention by having different audience segments analyze your article and offer their opinions.
Basecamp's debut of HEY, a premium email service that attempts to rethink what we know about email and make it fun again, is a fantastic illustration of this PR strategy.
They created the ideal public relations storm, which had everyone talking. Whether reviewers, specialists, and reporters despised or lauded the app and its concept, they all had something to say. As a result, HEY received more attention
#7. Participating in community and industry events
Events are an excellent way to advertise your company, network with key industry people, and interact with your target audience. The ContentTECH Summit, sponsored by the Content Marketing Institute, and Hubspot's Inbound Marketing Conference are just two instances of this PR strategy in action.
It doesn't mean you can simply organize your events and call it a day. Contributing to and participating in activities hosted by other brands in your community also pays off. Speaking on topics about which you are aware, asking questions during panel discussions, or setting up an information booth are the easiest ways to do so. This type of activity will assist you to obtain more visibility
Best Digital PR Strategies
Digital PR is becoming increasingly important. People are spending more time online, and marketing dollars are shifting in that direction. It's easy to jump into execution mode and just start doing PR because there are so many options. Investing in your strategy, on the other hand, is one of the most effective strategies to increase your digital return on investment. A well-thought-out strategy cuts down on waste, focuses your efforts, and builds on what is currently working.
In the past, PR was considered a marketing tactic. Digital PR is more like a customer journey where you want to create relationships with potential customers. The best part is that it's easier than ever to build your own influencer marketing strategy and make it work for your business! Here's how to put together a strong digital PR marketing plan:
#1. Explore the landscape and analyze your results
Analyzing and scrutinizing are the first steps in developing a sound strategy. This provides you with a clear picture of where you're starting from and how you compare to your competition, as well as a better understanding of your clients.
• Examine how you performed. Begin by assessing your performance over the previous year. Investigate analytics to see what worked and what didn't, and why.
• Take a look at your rivals. Take a peek at the digital presence of your competition. The benefit of digital marketing is that it is simple to know what your competitors are up, too because everything is public. To acquire a free examination of their strategy, use competitive research tools.
• Become acquainted with your clients. Facebook Audience Insights is a free service that allows you to learn more about the size, demographics, activities, and interests of your audience. Google Trends is another free tool for seeing what people are searching for and how their searches have changed over time.
#2. Map out your strategy
Create a clear strategy based on your goals and how you plan to attain them. The GSOT strategy framework will help you align your plan by defining goals, strategies, objectives, and tactics.
• Goals are what you desire to do at a high level. For example, it could be to increase sales by 5% or to get 200 people to sign up for an event.
• Strategy refers to the method you'll utilize to reach your objectives. The stages of the marketing funnel are commonly used to describe this – you can choose to focus on awareness, interest, desire, or action. Objectives are statistics that can be measured and linked to your aim. For example, if I want to increase sales by 5% this year, I can set a goal of generating 200 leads or reaching 400 individuals.
• Tactics are in line with your goals. If I need 200 leads, for example, I might utilize a landing page combined with a webinar and social media to tempt potential new clients.
Setting a clear strategy will allow you to concentrate your efforts on the areas that will most likely lead to business success. There is no shortage of things you could do in digital marketing; the problem is determining what you should do.
#3. Define your target audience
With digital marketing, you have the option of running campaigns with extremely specific targeting. Be as detailed as possible, going beyond standard demographic targeting. Make buyer personas for your target customer to learn more about them.
You can also use remarketing campaigns to bring in customers that were interested but got distracted and left your website without converting.
This is not only cost-effective but also very efficient at getting people to convert. You can target your ads toward users based on their browsing history and past interactions with your business, including their interests and demographics.
When you know who you are targeting and why you can create content that pulls them in by speaking directly to them. For example, if a user you know reads a particular blog that they follow religiously, then you can tailor your content around some of the same topics that the reader enjoys.
Make a content strategy based on your marketing goals and target audience. This should help you determine the primary subjects or content buckets to include in your execution.
#4. Build your content strategy
Here are five ideas for content creation:
• Return to step one and look for inspiration in your competition and customer research.
• Use tools to see what kinds of questions individuals are asking in search engines.
• Use hashtags to see what's trending on Instagram. Instagram is a terrific source of inspirational content because it is so visual.
• Take a look at Google's suggested searches. This displays what others are looking for in your category.
• Take a look at Pinterest, which is full of viral, visually appealing, and widely shared stuff.
#5. Choose your channels and tactics
When you're building a digital strategy, there are hundreds of channels to consider. You need to decide where to invest your time and money to get the best results.
To do that, you need to understand what material resonates with your audience. Once you know that, you will be able to choose the channels that are most likely to deliver you the best results.
Consider all of the digital channels, tools, and approaches available to you (such as social media, email marketing, and SEO). Then, using the technique you devised in step two, prioritize. Consider how each channel helps you achieve your target and goal.
#6. Find your brand's voice
The tone of your brand is important for many reasons, but perhaps most importantly, it determines how you're perceived by the press and by your audience. One of the most crucial aspects of your approach is determining your brand's voice.
It is common for brands to have multiple voices. There are different nuances associated with each voice that can influence how a potential audience perceives you
The first step to determining the right voice is to reflect on who you are as a company and what you want to say about yourself.
In many ways, your brand's voice is the most important aspect of your content marketing strategy. Just as your voice helps you determine what to share and how it also determines how well you'll be received and how successful your content will be.
#7. Editorial content calendar
Editorial content calendars are an important component of any digital PR campaign.
This document will serve as the foundation for your content creation and outreach strategies. In an ideal world, we'd utilize it to mark important dates, events, or awareness days for which we want to generate buzz and links for our clients. However, you should utilize the content calendar to designate days when you shouldn't talk to the press, such as general elections and Brexit.
To achieve the best outcomes, you and your editorial content calendar must collaborate and be flexible.
#8. Create the right content based on your insights
You'll soon have a solid sense of what kind of content will appeal to potential customers thanks to your personas, which you can incorporate into your digital public relations campaign.
SEMrush, BuzzSumo, and ExplodingTopics.com are some of the tools that can help you uncover significant subjects of interest and create a relevant content strategy. Then you can start thinking about the appropriate content types, such as:
Articles and guides to assist you
Infographics and data-driven visualizations are featured in several Listicles.
Gamification
GIFs and videos
Podcasts
Whatever path you take, data will always be at the heart of your campaign; the fun part is figuring out how to present it to your target audience. There are numerous solutions available, but a good place to begin is by asking yourself the following questions.
Driving demonstrable value through quality, a relevant backlink is an important aspect of digital PR. However, make sure you're only developing content assets that are "live" on your website, so whatever digital PR campaign you're doing has a clear goal and destination.
Social media, in addition to quality content on your website, is an important aspect of any Digital PR strategy and can be utilized to increase interaction around your selected issue. Social posts on platforms that your target audience enjoys can instantly boost reach for specific content, ensuring that the correct people are reading and reacting to it.
Even better, if your material stimulates debate, divides opinion, or inspires others to share their point of view, all of this will assist to broaden your brand's reach and spreading the word about your products and services.
Tip: For the best levels of engagement, overlay your material with the topics and themes you know your audience enjoys. This is your chance to be proactive and inventive! Have you seen a picture that has gone viral? Or perhaps a news story that will have a direct influence on your clientele? Respond in a unique way to see how your audience reacts to and interacts with your material. Take inspiration from brands outside of your industry as well – if something is doing well, you might be able to improve on it.
#9. Create your media list and a pitch that journalists can't refuse
We all know that without the media, there would be no news, so choosing who you want to cover your story is crucial. This is when traditional PR and digital PR truly come together to achieve excellent results.
We understand that many journalists receive hundreds of emails each day, so it's critical to make sure they read yours and are immediately engaged in what you have to say.
Do your homework on your journalists- before sending them anything, as this could jeopardize future partnerships. Check out what they've previously written about and make sure your article is relevant to them.
Make it personal- by mentioning a piece of theirs that you have read or appreciated,
Grab their attention — this includes everything from the subject line of your email to the article's title; different outlets write in different ways, so don't use a one-size-fits-all strategy. Investigate how they communicate with their audience and try to imitate it.
Create content they can't refuse – the journalist should be enticed by your study and amazing content on your website. Include teaser pictures in your pitch email for them to use, but be specific about the benefits to their audience if they visit your website. An infographic, for example, is fantastic to provide to a journalist, but if your website hosts a fully interactive version with a lot more information (like a personality assessment), it's even better.- they'll almost certainly include a link because it's what their target audience would expect. That's a victory.
Finally, don't give up if you don't succeed the first time! Be persistent and keep revisiting your approach if you're confident in your tale and know it will ignite dialogue.
#10. Measure your success by setting clear objectives and KPIs
Goals, KPIs, and objectives are a big part of running a good digital PR campaign. Everyone should know what they want and also have a clear idea of ​​what "good" looks like.
Do you want to increase overall market awareness? Increase sales of a specific product? Or maybe you're focusing on bringing people to your site. Is your digital PR part of a broader strategy to promote such SEO for e-commerce?
Despite your overall goal, it is important to measure success to help you learn from past experiences and continue to change your strategy. PR objectives and activities can help decide on the best metrics and KPIs to use may include:
Check out Google Analytics, it will show you how and where your web traffic comes from, how long it stays there, and what sites it visits. Do you have coverage and traffic from referrals?
For example, if your goal is to increase brand awareness, increase website traffic, visitors to your social media sites, and followers will also be decently indicating how your brand is performing. The steady increase in brand visibility shown in the Google Search Console may also be related to digital PR activity and shows how well the campaign has performed in this area.
Check your online coverage for new links from trusted sites. Is it related to changes in rankings, increased traffic, or increased visibility displayed in the Search Console?
Are there social media elements in your campaign that can show how many people you have reached or communicated with on these platforms? Track all links used in the campaign using UTM parameters. What did users who visited the site through these links do? Do they interact with your site in any meaningful way?
Whatever your goal, before you launch an online PR campaign, make sure you know how to measure your success so that you can take advantage of your activities and learn important lessons next time.
Key Techniques for Online PR Strategy
#1. Influencer Marketing
Influencer marketing, at its most basic level, is a sort of social media marketing that relies on endorsements and product mentions from influencers–people who have a large social following and are regarded as experts in their field. Influencer marketing works because social influencers have a high level of trust with their followers, and their recommendations act as a sort of social proof to your brand's potential customers.
Because most opinion leaders assemble their following on social media platforms, influencer marketing is strongly linked to social media marketing. This channel gives you access to a massive audience: social media is used by half of the world's population.
Even better, influencer marketing allows you to reach people who would otherwise be impossible to reach through traditional advertising. Although two-thirds of customers use ad blockers, they are inclined to follow the recommendations of influencers. Eighty percent of consumers have made a purchase based on the advice of an influencer.
Influencer marketing has been demonstrated to be beneficial by brands who already use it. Influencer marketing has an ROI that is comparable to or greater than other marketing channels, according to 89 percent of marketers. It's no surprise that influencer marketing accounts for more than half of a company's marketing spending (17%).
In the age of social media and ad fatigue, influencer marketing is essential. This channel aids in the development of brand trust and yields outstanding outcomes.
Influencer marketing can help you improve your marketing approach, achieve your business goals, and even save money.
#2. Online PR analytics
The tools used to evaluate and report on marketing data acquired through the digital channels on which your company has a presence are referred to as online PR analytics in the marketing context. Social media networks like Facebook, Instagram, and LinkedIn are examples of these channels. Your display or search ads, email, affiliate marketing sites, and a variety of other things could be among them.
To discover how simple it is to evaluate all of your marketing data in one location, click here.
Let's take a look at PR analytics in marketing from the perspective of the customer. Assume a customer adds an item to their cart and clicks the purchase button. You've gained a new customer. However, you've met this individual before.
You may have interacted with them hundreds of times and in multiple locations. They were aware of your company long before you were aware of it.
They researched your brand on social media, spotted a reference in a blog post, and looked up your top competitors.
They were interested in the useful information you provide on the internet.
You've been connecting for a long time before that transaction. The use of digital analytics in marketing ensures that those connections are meaningful. This is how you achieve measurable business results.
#3. Online PR outreach
Relationships are at the heart of good public relations. Apart from preserving existing connections, you may need to go out and build new ones to expand your network. This is where public relations outreach (also known as media outreach) comes in.
Reaching out to relevant journalists, influencers, or media outlets to present your company, creating relationships, and growing brand recognition is what PR outreach is all about (mostly through media coverage).
Although the definition of public relations outreach hasn't changed much over time, the targeted results, methods, and techniques for media outreach have.
Getting backlinks, garnering publicity exclusively in online magazines, or reaching out to reporters via social media was not high on anyone's priority list in the past. The truth is that there are a plethora of ways to conduct public relations outreach these days, but that doesn't make it any easier.
Simply ask your contacts about the types of topics they are interested in to start the conversation and organize PR outreach accordingly. Make sure you address their needs in your newsroom's long-term content plan, where you should preserve all of your company's vital material
#4. Real-time marketing
Real-time marketing means responding in real or near real-time. It is about creating relevant messages that can be addressed on social channels by listening to and anticipating customer needs. Real-time marketing focuses on current events, trends, and feedback.
This type of marketing occurs when your business responds, rather than planning or strategically planning a marketing plan over the months. This does not mean that you do not have a real-time marketing plan, but it is a quick change. Target? To connect with your audience and communicate your market position.
You can schedule sales in real-time if there is an event or a continuing trend. For example, if you're developing a trending ad strategy, your business may be more attractive to your audience because you understand it.
Real-time marketing can help you deliver relevant messages tailored to the wishes, interests, and needs of your audience. One way marketers can implement a real-time marketing strategy is to have an active presence on social media.
Your social media group is usually the first person to know about a particular trend or trend in implementing social listening (what they need).
In addition, you can learn more about your audience and their current interests by looking at your data.
For example, you can look at your website or social media analysis and find the most popular conversation topics. You will also find out what questions your audience is asking through social listening tools. The group's active monitoring of this information daily can help plan and create a real-time marketing plan strategy.
#5. Reputation management
The technique of shaping stakeholder perceptions and public discourse about a business and its brands is known as reputation management. Monitoring perceptions and dialogues, responding to reputation threats, and proactively grabbing opportunities to improve reputation are all part of the process.
A competent reputation management strategy can readily assist a company in gaining trust. As a result, positive evaluations might increase potential clients' faith in the company. A solid reputation indicates that the company is more trustworthy than its competitors.
Reputation management can be achieved through various strategies, such as community engagement and social media monitoring. The primary goal of this practice is to position businesses as reputable entities that people can trust with their time and money.
As research has shown, most consumers will avoid purchasing products or services from companies they perceive to have negative reputations. This means that brand image management matters a great deal in today's world.
What are the Benefits of Digital PR?
If you are ready to grow your company's influencer engagement, one of the best ways you can do it is by creating and implementing a digital PR strategy. Read on to learn about some of the best benefits of this approach!
#1 Spread news and information faster and more effectively
Owned media, such as your company's website, blog, and social media, eliminates the need to wait for a journalist to write your story before sharing useful information. You can also guarantee that your internet communication has a clear aim, is effective, and is directed to the proper audience if you have a strategy in place.
A one-size-fits-all approach to content creation will not suffice. For example, the content on your website should be more formal and professional than the posts on your Facebook page.
You should also use SEO best practices for each medium. This includes keywords and search terms, as well as links to relevant internal and external pages.
#2 Create strong, long-term relationships with the target audience
Marketing is all about building relationships. As marketers, we must always be aware of what our audience wants and make sure that we deliver it to establish a relationship with them. The most important aspect of marketing is gaining the attention of your audience as this is what will enable you to start a relationship.
It is critical to establish a relationship with your audience to gain their trust. For more than 70% of brand managers, establishing an audience is more valuable than direct sales. And what smarter manner to do so than to continually give your customers wonderful reasons to engage with you and follow your brand's activities?
While the goal of content marketing might be different for every brand, it ultimately helps build consumer trust and loyalty, which leads to a long-term, successful relationship between the company and its consumer base.
There are several ways that brands can increase engagement by posting content on their pages and through ads. These include:
1 – Posting written content
2 – Hosting live streams
3 – Posting videos
4 – Sharing photos with captions
5 – Using polls, questionnaires, or surveys
#3 Build online authority
The importance of consistency and quality cannot be overstated. The public will begin to regard you as an authority in your industry if you consistently provide useful, high-quality content and are featured in publications, media, and other places. All elements of your organization will benefit if you construct such an image and establish trust and reliability.
When people see a consistent and reliable stream of information from a particular source, it helps to establish trust. This is something that should not be discounted because it is essential to the success of any brand or organization. Trust is what enables people to remain loyal to a particular brand or organization by purchasing their products or services time after time.
This loyalty is what keeps many businesses afloat during difficult times. A business can count on the loyalty of its customers if it has established trust and reliability with them.
#4 Increase brand awareness
The importance of brand recognition cannot be overstated. Perceptions and attitudes, consumer-based decision-making, and even repeat purchases are all influenced by it. Consumers want to buy from companies they recognize, and digital PR allows you to reach out to them through the platforms they currently use. As a result, you'll not only be able to create relationships, but also brand loyalty.
Digital PR is a tried-and-tested SEO strategy that can help boost your backlink profile exponentially. If done correctly, this method can pave the way for hundreds, if not thousands, of quality backlinks from authoritative domains that can improve your website's search engine rankings.
You'll be able to build relationships with journalists and influencers
One of the primary objectives of digital PR is to build relationships with key journalists and influencers in your industry. Doing so will allow you to gain access to their audience and have a potential advocate for your brand. This is crucial if you want to attract more customers and improve your chances of converting them into loyal ones.
#5 Positively impact brand reputation
Your brand image is a key component of your overall brand identity, which can include your logo, your slogan, and more. A brand image is a way a company is perceived by its customers and the public in general.
Reputation management can help you turn your company into a lead magnet. Before engaging in a purchasing process, we all tend to perform some research as consumers. You'd be more likely to buy anything if you were continually exposed to a brand and its content and then saw several positive reviews on top of that. This is why it's so important for businesses to feed their audiences with information about their products and services and make sure that this information only reflects positive aspects about them.
You can create or shape your reputation by communicating with audiences through different mediums:
Social media platforms have become an essential part of our lives, from sharing photos on Facebook to sending out tweets, to connecting on LinkedIn. Businesses should take full advantage of these platforms where they can easily communicate with their audiences and manage their reputation by posting relevant content that shows off their products or services as well as responding promptly to any questions or complaints posted by customers.
If the company's online reputation isn't good, it may have trouble finding clients and customers.
#6 Generate meaningful engagement
In an ideal world, every time you post on social media, your followers would like, share, comment, and click through on the content you produce. However, social media is a very noisy place to be. Your posts compete with the content produced by your followers' friends and family as well as that of all the other brands they follow.
To ensure your posts rise above the noise, it's important to measure and manage engagement once you've posted your content. The number of likes, comments, or shares on a post can provide a significant ego boost. It is, nevertheless, much more than a vanity metric. With the correct strategy in place, you can encourage greater engagement and so gain useful insights that can be readily translated into recommendations for strategy optimization and even product or service improvement.
#7. Identify and use user-generated content to increase trust
When you set out to create content for your brand, you might think that the best way to go about it is to just write everything from scratch. That's what we do, right? But user-generated content (UGC) can be a powerful tool for getting your point across in a more relatable way.
Why does it matter? Because with the rise of social media, regular folks may easily create UGC thanks to easy-to-use tools. It could be the most efficient (and cost-effective) approach to reach your target audience. This form of brand-related content is thought to be genuine and authentic, as opposed to traditional advertising and promotional content coming directly from brands themselves.
It's hard to overestimate the power of UGC, especially when it comes to making informed purchasing decisions. It has been shown that 84% of millennials believe UGC is a good indicator of product quality. Moreover, 70% trust online reviews as much as personal recommendations. People are more likely to buy a product after reading positive online reviews than they would if they saw an ad on TV or social media; this fact alone should make you pay attention to UGC as well as how people respond to your posts.
What are the digital tools of PR?
There are many tools that help with the various parts of digital PR. Know here about some of the most popular tools for digital PR, how they can help you, and what you need to know about them.
#1. Cision
Cision gives communicators the tools they need to discover influencers, write and disseminate relevant stories, and track the results." Cision is used by Archer Education for three main goals.
Make high-level media lists that are relevant.
Please disperse our pitches.
Keep an eye on the news and evaluate the impact of PR victories.
#2. HARO
HARO is one of many free services that connects journalists and bloggers with experts, but it has a few distinctions:
HARO aims to narrow the expert commentary pool by connecting journalists with the most appropriate sources for their stories.
#3. Ahref
When it comes to quantifying the worth of a digital PR win, Ahrefs comes in handy and adds to the data provided by Cision. We may use the Domain Rating to assess a site's quality, find the most shared material for any topic, quickly analyze your site's backlinks profile, and assist you in finding relevant keyword ideas for byline articles or op-eds.
Ahrefs is also very useful for helping you evaluate new potential clients and competitors. You can see their backlinks profile, their top-performing content, and the best keywords they're ranking for. This helps you get an idea of how well your client might do with SEO if you take them on as a client.
#4. Grammarly
Grammarly is a great tool for catching errors of all kinds in writing. As a PR professional, your writing is on display at the end of every email you send — whether it's a press release or a pitch. While editors might not notice when your writing is stellar, they'll notice when it's riddled with errors. This reflects poorly on you and your client, so it's important to put your best foot forward every time you hit "send."
Grammarly serves as a safety net for us and might be useful before sending an opinion post from one of our experts to a high-profile outlet like The Hill.
#5. Google News
Google News has a subscription package that PR professionals use to deliver and distribute press releases to multiple media outlets at the same time. These news releases will be distributed to blogs, relevant websites, and search engines as well. Many websites are set up to share a press release once it contains specific keywords related to that website. Finally, the press release will be published on popular news websites like Yahoo News and Google News.
However, using Google News does not guarantee that your piece of web content will be published by a news station. It does not guarantee that your press release will be opened or read by a reporter. However, when used strategically, Google News can be very useful.
Google News can help you increase your chances of getting a lot of attention. It's unusual for a reporter to contact you for an interview and then write a completely different piece thereafter.
You want your news releases to be published on a news aggregator or a press release distribution service as a business owner or marketer. Of course, if you're going to spend money, you should put it toward developing a direct relationship with the media, such as through Google News.
Conclusion
The future of public relations is digital PR. Over the last decade, the digital world has changed dramatically, and public relations have developed to keep up. PR is no longer simply about cranking out press releases; it's about merging traditional PR methods with content marketing, social media, and SEO. It also necessitates that you comprehend and use the news to start online dialogues that speak directly to your target audience, demonstrate thought leadership, and establish your brand as an authority in your field.
Expert comments and bylines are two of the most prevalent strategies for promoting your brand. We at Vocso have been able to design digital PR plans for our clients thanks to this current twist.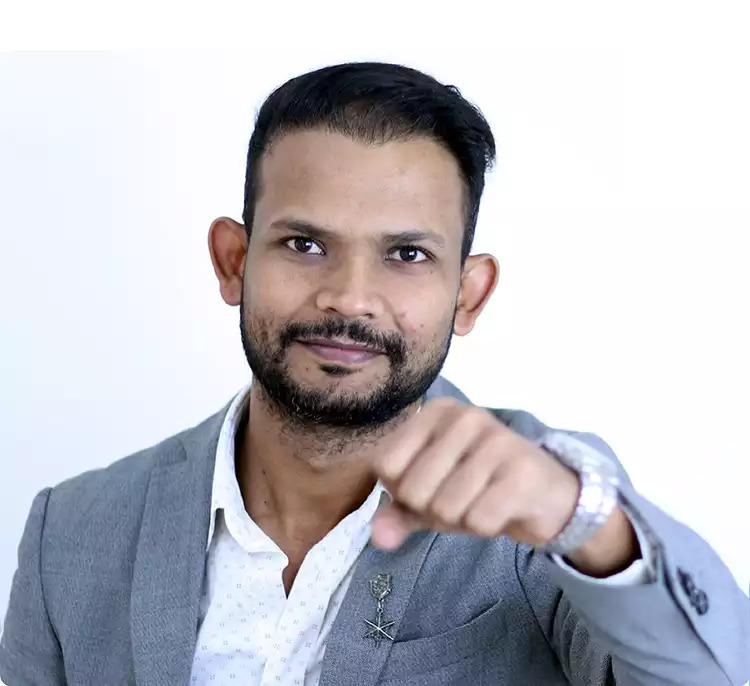 About Deepak Chauhan Hi, I am Deepak Chauhan, a Digital Marketing Strategist. I'm the CEO & Co-Founder of VOCSO Digital Agency, a creative web design, development, and marketing agency based in India & USA.