Do you have a legal firm that you wish to expand? Well, by implementing Law Firm SEO, you could just achieve that with some simple yet important steps into the digital world. Conventional lead generation and client referrals are just part of the scope of acquiring new business. Continuously innovating to stand apart from the competition and engage potential customers SEO implementation is a must in today's age.
There are 4.66 billion internet users and this number continues to grow. This is the fact that these days people love to buy products and hire services like yours online. Like other businesses, it's also important for law firms to be found on major search engines like Google, Bing, Yahoo, and DuckDuckGo by certain relevant keywords. Be it searching for a lawyer itself or merely seeking legal guidance, search engine optimization is a must to obtain higher search rankings. So why delay, get optimized your Law Firm business website to boost organic impressions, clicks, traffics, and conversions organically. Using the right SEO strategies at the right time is important to be ahead of your competitors.
Let's see how enhancing your Law Firm search ranking visibility by deploying strategic SEO marketing…


What is Law Firm SEO?
Law firm SEO is also referred to as "attorney SEO" or "legal SEO". There are over 200+ Google ranking factors that Google follows to rank a web page in their SERPs. A Law Firm SEO is the practice of implementing everything between design to promotion of a website. There are 3 primary phases (Technical SEO, Onpage SEO, and Off-page SEO) where we need to implement SEO tactics to increase your law firm's visibility in search engines. Generating new leads and driving further organic traffic to your law firm website is the way forward.
This is what law firm SEO is all about, as ultimately your site ranking will improve by deploying carefully managed SEO. Having a strategic plan will ensure that your brand reaches higher positions in the SERPs.


How does Legal SEO work?
The ultimate aim is to improve your search engine visibility and organic search rankings. This then helps to drive more traffic to your site, thereby increasing lead conversion too. By easing the crawling/analysis process by Google's algorithms, your material and content is optimised, hence read more efficiently. Better scanning leads to improved results, as more relevant information is presented to the viewers. This is not only meaningful but also time primed to achieve maximal impact. SEO backlink and local listing building, as well as continual positive review strategies all help too. These are just some of the law firm SEO Guidelines which you can follow.


Why is SEO significant for law firms?
This improves your practice's online presence (visibility), brand awareness (authority) and overall reputation. It's useful, as this means that client generation and lead conversion, keyword ranking, organic traffic routing, PR as well as great reviews can all be uplifted. Consequently, new networking and media outreach opportunities can be established. Even your landing page features can be spruced up this way. Better designs and page load speeds will subsequently also increase.


SEO advantages for law firms
#1. SEO is an effective lead generation strategy for law firms
There are various key terms that people search to find legal services or legal firms online like legal services, online legal advice, advice from Lawyers, legal services websites, legal consultants, expert legal advice, and much more. By optimizing such Keywords into your website pages and doing work on selective keywords you can get your website pages on Google where your potential clients can find you. This is the perfect way to reach people who are looking for your services and generating qualified leads to your legal services business.
By implementing meaningful data that you can find from SEO tools and implementing on the web pages you can boost the organic leads. There are a few other tactics like A/B comparative landing page testing, a combination of faster loading times, user experience, and accessibility on different devices and browsers can also be helpful in generating leads for your website.


#2. Outperform local rivals
To get the top ranking for your website pages for local search terms it's important to implement the right local SEO strategies to capture your position early. After getting listed at the top your local customers will often find you and visit your website that will make your brand popular among your local targeting customers. SEO helps you to optimize the website's content and keywords that local people search the most. Being on the top by certain local keywords in the SERPs builds your brand trust among your local targeting keywords and keeps you up from similar businesses.


#3. Promote more phone calls from GMB & local search
This provides supplementary information about your business to market it better and attract further interest. It makes it more convenient for customers to call you directly, leads to be converted and drives your online presence too. Search engine optimization help you set up your Google Business page in the right way and optimize it for your local customers that improve phone calls and leads for your business.


#4. Collate positive client reviews to improve your reputation
Generating positive reviews for a Law firm is the key to success. The Law firm SEO not only improves SEO performance but also helps in generating good reviews for your business and build a strong online reputation that increases the trust of your potential customers toward your business. This sets a compelling case for anyone to try your business out, even via social media. The word of mouth principle is still very much in force. Most of the digital agencies like us provide online reputation management services separately from SEO services.


#5. Draw high-volume traffic & leads
Rather than any other marketing platform SEO provides high-volume traffic to your Law Firm business website. Secondly the traffic you generate through SEO marketing is more likely to convert. It means if you generate more traffic by implementing search algorithms then you have more leads. SEO is also a preferred marketing phase these days because it's driving a constant stream of traffic and leads to your site.


#6. Traffic to lead conversion
A Law firm SEO agency not only drives traffic to your website and blog but also helps in converting your traffic into leads conversions. By using effective blogging, targeting relevant keywords, identifying traffics, analyzing analytical data, efficacious CTAs buttons, contact forms, or optimized site designs, all features lead to improve your conversions.


#7. Authorise your firm as a local expert/specialist
By improving the web presence through SEO, a Law firm business can engage other industry experts and convince them of your competency. This way, you can establish partnerships with various firms and increase your visibility in the market. The result? Potentially higher traffic, greater client interest, more monetisation, invitations to legal events or even become a guest speaker/ writer.


What are the crucial components of an optimized Law Firm website?
#1. Keywords
Do keyword research is one of the most crucial components of SEO strategies. But for legal niche it plays a very important role to rank and grow relevant traffics. During the time of keywords research you can think about a few important things like competitions, targeting locations, long tailed keywords, sale oriented keywords, keywords research tools, etc.
Vary the use of these, especially according to geolocation or other demographics. Ensure that these appear in both your meta descriptions as well as alt tag (images) too. These help to fulfil the complex algorithms that Google uses to both crawl (analyse) and subsequently rank a page. Performing keyword research to find the most suitable and traffic drawing capabilities goes a long way. The optimisation process needn't be difficult and you can even link to back end tags. Research based keywords focus on the questions 'how' or 'why?', whilst content related ones are aligned with blogging, white papers, case studies or even interactive elements, such as videos. Although not directly related, these can be deployed as lead nurturing strategies to qualify potential customers better. Tracking progress with optimising performance, whilst applying geo-modifiers with CTAs will entice customers to contact you for specific matters.


#2. WebSite design
Creative designed landing pages with effective use of content SEO optimization can rank higher in the SERPs. SEO site structure is imperative, so that all visitors can easily find their desired criteria quickly and easily. This coherence, along with a preset left sided service section will enable everyone to identify what they need seamlessly. Such accessibility and navigation is crucial to improve ranking signals, as well as user experience. These all ensure that retention and browsing duration are maximised, whilst limiting bounce/abandonment rates. Whenever you decide to get your online store designed make sure you or your team is using the modern website design principles to create or design web pages.


#3. Content optimisation
Producing quality content on a budget is one the most challenging parts of content marketing. Conversion and lead churning are the outcomes of successful content optimisation. Effective content strategy makes you able describe your products and services and grabs the attention. By doing so, you can drive your engagement and subsequent conversion rates. There are a couple of strategies that help in content optimization and Google see in your website content to provide ranking in their SERPs. You can't do all the content work independently, you need to hire someone who can help with how to write content that ranks in Google SERPs.


#4. Technical SEO
Without conducting a proper SEO audit for a website you can't find out your technical SEO issues. Finding and fixing technical issues is the initial step of SEO optimization. Having a smooth web crawling ability is imperative for your site structure. This enables both ease in finding (searchability plus accessibility) and also better ranking as well. Whether it's following an intuitive URL structure for a more methodical approach or avoiding any 404 not found errors by repairing or implementing redirects, there are many aspects to be aware of. Don't forget to submit a sitemap to ensure crawlability, implement SSL certification for encrypted security, mobile device optimization, and Google Search Console plus analytics to monitor site traffic activity. Although perhaps complex, this remains a vital element to your site's functionality and consequential success.
Always be mindful of how important a sound site architecture is, its keyword enrichment with availability, and building backlinks. Furthermore, using tools such as Website Auditor can evaluate the effectiveness of your domain strength and page indexation. Drive efficiency with reinforcing internal links, securing all mixed content, speeding up load times, and ergonomics.


#5. On-Page optimization
On-page or on-site optimization is anything that we do to make our website pages recognizable for search engine bots. There are many things that we need to fix under the onsite SEO phase. We include that Incorporate keywords into your site which inform both users and search engines about the contents of your site – i.e. the topic or purpose of each respective page/section. Keep the URLs simple and make your content accessible on all screens and browsers are also part of a Law firm onsite optimization.
You can begin by selecting a primary keyword for a particular post, then deploy these which mimic the target phrases. You may wish to use research tools for this exercise, by including these in the title tag or page heading (H1). Then use both primary and secondary keywords within the material and add internal relevant links and extrinsic ones to verifiable sources. These should all be meaningful and reliable too, along with fidelity imagery and descriptive alt text (for easy identification via crawlers). Always prioritize the type of content being delivered to clients first and subsequently considering the impact on search engines.


#6. Off-Page Optimization
This may involve local optimisation, review generation or even link building. By fulfilling a Google My Business profile and submitting your details to dependable listing sites, such as the Yellow Pages, you'll become more discoverable. This will also invite more SEO ergonomic signals to your site. Positive client reviews help you to outshine your rivals over social media, directories and so on. Earning (back)links via guest posts, industry linked blogs, featured interviews and upholding your reputation with other credible sources will take you a long way.


#7. Mobile is essential
Mobile accessibility is essential these days for any kind of business website. Your legal website needs to be responsive, scalable and deliver optimal experience. Factoring user activity via a host of various devices used to access the net and your site will help to understand their browsing behavior, habits and preferences. The legal domain is witnessing and experiencing a steady rise in portable devices being used to access suchline. This inevitably leads to larger traffic.


#8. Branding & Authority
Why not begin writing a blog? Dependable and regular fidelity writing can really establish your brand through various channels, including:
Boosting site and social media traffic plus shareable content
Better Google crawl rates
Both of these help to advertise your brand at the forefront of the law business
#9. Content Marketing
Effective SEO content marketing strategies are essential to staying ahead in 2021. In order to rank qualitatively, running through checklists, legal archives and case studies all help elucidate what services you offer and how they're delivered. Profitable tier 1 content with keywords will serve to address FAQs in detail, followed by assistive material which links to videos and resource sections. The latter helps to explain aspects better, whilst also content mapping to ensure that all headings remain consistent plus relevant to topics being discussed. Paid ads on YouTube may also be worth considering. Share this across social media platforms or blogs and even try proactive email list outreach initiatives to target niche audiences. This can all be evaluated with Google Analytics and pageviews, session usage, impressions, and queries. It's important to maintain your frameworks here with regular updates and reviewing information sources for optimal accuracy. The main thing is to have a multifaceted approach to marketing your material for the best results: simple. That way, you both optimize content and engage your audience.


#10. Law Firm blogging
Doing blogging is a trend now for any business type. The importance of blogging for a Law Firm when it comes to attracting organic traffic through SEO. To do blogging for the legal firm you need to choose the right keywords, niche topics, write engaging headlines, and follow on-page best practices to get maximum benefits.
These can be approached in various ways, including genetically related to your specialties or even guides, including Q & A articles. Nevertheless, what supersedes all is publishing local news and events, which helps to connect with the audience. Given that many clients originate from the city where they work, it's always a good idea (if not better) to directly liaise with them. This brings in business on a more personalized level and synergistically drives exposure to all customers.


#11. Conversion optimisation
There are a few aspects to consider here, starting with maintaining site traffic by boosting engagement and retention, whilst minimising abandonment (i.e. bounce rates). This means that your material needs to be both interesting as well as serve a purpose to be valued by visitors. Secondly, how exactly do people discover your brand or site? Is it via social media, contact forms, live chats, phone calls or otherwise? Thirdly, people will want to see that they can confide in your services, so ensure that you showcase your credibility with testimonials and case reports. Such consumers can be categorised as follows:


Results driven:
Such customers just need assurance that they an rely on you


Friendly:
Need to establish rapport and seek other customer reviews to affirm


Extroverted:
As with friendly, these clients need to discuss before deciding


Analytical:
Serve them with plenty of answers through well planned FAQs


Ensure to fulfil the user intent with accessible CTAs and well designed banners. Make yourself contactable and your site easily locatable with links plus contact forms where necessary. You can even offer subscriptions to ebooks, newsletters or other downloadable resources. By establishing such various contact points, you can then succeed and will be good to go.


How to increase your Law Firm's exposure to stand out from the crowd
#1. Blog content
Keep this current, seasonal and up-to-date. Be it events, news or even legal related, as long as it's meaningful, include it!


#2. Podcasts
Like blogging, podcasts are a great way of sharing information about a business and professional knowledge to attract more visibility for an online business or personal brand. There are podcasts in every
Podcasting is a growing advertising option. Lawyers who are interested in building a brand for themselves could start a podcast that talks and shares their perspective of popular cases or an "Ask a Lawyer" format, where they dive into common questions.
These supplement SEO and can be categorised into blog based, conversational & radio show episodes. Here you can even share local citations on other sites. Let's briefly explore each of these sub-formats:


Blogcasts
A professional voiceover peruses your blogs aloud, articles or news releases and designs an episode of a few minutes. The material is refined to match the tone and target audience. This is an autonomous process, meaning that other external agencies aren't required.


Conversational episodes
Here, a legal specialist will have a dialogue with a speaker, akin to an interview. It's usually pre recorded or scripted to fulfil a set of criteria. These questions span 10-15 minutes and need further time investment from staff. There are lawyers who are already contributing to sections in the local media. Here, the episode can be taken and developed into a podcast feed, using these as content.
If you create this in-house, the following equipment is required:
Professional microphone
Podcasting software (e.g. Garage Band or Audacity)
Your site should be configured with a podcast feed
For approval, it's important to have a professional introduction too. This also applies to your cover art presented on the listings and devices, during playback of your podcast.
Recording can occupy around 1 to 3 hours (volume dependent) and the takes required to perfect it. Editing adds another 1 – 5 hours. Conversational podcasts tend to take longer, particularly when interviewers and firm representatives are geographically located apart.
Upon completion, this is posted to your site and feed and can even be listed in iTunes, Google Play and other podcasting networks. Upon distribution and promotion, further links and citations can be established to your website.
These link building and promotional capabilities are potent driving factors for SEO.


#3. Newsletters
Embed videos in newsletter emails and press releases for maximal impact.


#4. Client-generated content
Customer reviews can improve local SEO performance, as well as the decision making process and even lead conversion. This also influences positioning, as it's considered a ranking factor and can boost CTRs. Any good ratings will entice others to follow suit.


#5. Case Studies
Results matter, so by sharing relevant information, details and stats of your success stories (such as representing a client and winning the case), you can encourage others to contact you. The aim here is to generate interest and follow it through to fruition.


#6. eBooks
Here you can share local citations, as these are still a great legal marketing tool which can populate your email list and drive further links back to your law firm's site. There are various avenues to approach prospective clients, such as:


Site promotion
Upon visitors browsing your blog or articles, you can trigger them to download your ebook by requesting for their contact details. Deploying a subtle slide, you can acquire their attention, without impacting their viewing experience. Bounce and abandonment rates rise when sites interfere with the user accessibility or ergonomics (typically by blocking the screen with an annoying pop-up). Appropriate positioning of your ebook/newsletter ads is essential to exert a positive and favourable effect on your site or brand.


Social Campaign
Applying in-ad subscriptions promotes your ebook on Facebook, enabling users to register their email and download this on the same page. This yields greater conversion rates, rather than compelling users to directly visit your site and express their interest. Life's simply too short nowadays and people are becoming less patient.


Disseminating Ebooks
Apart from using your ebooks as list building tools, they can facilitate link building too. Sharing them on sites like Issuu, Slideshare and other networks, you can link back to your site and implement your local citation in the document description.


#7. Social media marketing
Directory and link driven protocol helps to instantly present promotional content to viewers. Be it videos, email subscriptions, traffic drivers, ebooks or even informational ads, social media does cater for pretty much all!


#8. On-site Testimonials
These are imperative to visualise your ratings and drive CTRs via Schema markups (AKA rich snippets). It enables Google to translate this information and display it appropriately in the SERPs. Videos can really work wonders by being positioned on either the home or contact results page, YouTube/video backlink networks and even PPC landing pages.


#9. Google My Business posts
Content, press releases, local (sponsored events), specialisation areas, recognition/accreditation and news articles relating to your business are all methods to fulfil this criteria. GMB also holds information about your operational aspects, such as location and opening hours. These posts can also be automated if required.


#10. Content resolves issues
This links to searches by providing the necessary information, in the form of blogs, Q&As and long form content.


#11. Encourage audiences using suitable content workflows
Target and connect with your audience using suitable content to entice them to look on and remain engaged.


#12. Listen to the audience
Focus on delivering what users want: highly rated and convenient content. Make it clear and concise, as well as backed by results. Interactive models and testimonials do help, as does seeking feedback from them.


#13. Monitor your content and pivot performance when required
Correspondence and continual tracking with interactive analysis to create reports is key. Whether it's search engine rankings, any changes in metrics and how to improve upon mobile optimisation, they all matter. Organic searches, backlink growth/drop-off, social media ads, Google Search Console and citation flow are all just some of the parameters which can be managed.


#14. Treat your content as the actual service
Sell your ideas by formulating your material into an ergonomic guide to answer a client's problems. Then only they'll feel comfortable in confiding in your brand. CTAs and helpful links are the way forward.


#15. Discover ways to customise material
Increase the visibility of your site with acquired links, social media and even directories. Be discovered by customers with valuable inputs from industry experts or the press. Editorial content, awards or design appreciation all adds value and variety to personalise your page. Intrinsic and external linking for sourcing relevant information and careful revised deployment of keywords means that there's always opportunity for improvement.


#16. Video material and affiliated media
Plan to execute this according to genre and objective: consider what are you trying to achieve? Script and market this to educate your audience, depending on the format.
Explainer videos are short and snappy (typically under two minutes) and explore a specific area of legislation with an expert. These can be applied to the specific page/section and even PPC landing pages, not to mention YouTube or other video networking sites, such as VImeo.
Client testimonial videos are a great way to actively promote your brand with good reviews. They add that authentic factor, especially when incorporated into home, contact or results pages, YouTube posts and other platforms as aforementioned.
Film story videos are an interesting way to impart knowledge to the masses by imbibing your holistic values for this vocation. What motivates you to practice law and how you help your clients? These can easily contribute to your profile pages, distribute via social media or even embed in press releases or email newsletters.
Finally, text only videos cater for the masses who paradoxically watch Facebook videos in utter silence. Again, these can be applied via social media of course, video sharing sites and paid promotions on alternative platforms.


#17. Pioneer mobile optimisation as a legal practice
Google's indexing system is specifically designed for mobile device searching, so ensure that your site supports this fully for optimal compatibility.


#18. Add Schema to your site
Schema markup for lawyers is essential, as local searches benefit from this with supplementary integrated details and data sources. Greater volumes of information drives further interest into your brand: simple!
There are various SEO Schema markup that you can add to your HTML to improve the way your page displays in SERPs.


#19. Supercede your competition in Google
Another SEO strategy for legal practice sites is to apply video and Schema protocol. Upon doing so (via suitable Schema language integration), your site displays in the SERPs with a video thumbnail image. This is default for all YouTube videos and is worth practicing across the board (irrespective of domain).
The advantage of this is that you can personalise the images which appear in the search engine results. This establishes a design for your firm to outshine rivals and remain competitive throughout the market.
CTRs consequently increase, as do search results which become all the more noticeable. Faster conversions and engagement leads to better branding, especially on behalf of staff's names and their contact details. The image connects them better with audiences to establish a virtual rapport and continuously be a visual reminder of what they do and can offer. This simply promotes the keyword exposure to improve visibility.


#20. Monitor your law firm's SEO plan success
Analytical data and stats based reports help with this, especially when they use interactive workflows to adjust various factors and observe consequential changes. Keyword growth, SEO trends, daily, local and mobile ranking variations, along with organic traffic indexing are all inclusive. Link drop off, trust and citation flow in a unified interface allows you to explore the dashboard in a seamless as well as integrated manner.


Local SEO for Law Firms: increase client acquisition
What Is Local SEO for Law Firms?
Specific target or niche areas are the key to encompassing everything needed for audience engagement. The better you understand the local market, the more successful you'll be. Optimising this by using demographic orientated keywords and submitting information to directories, including Google My Business and more focussed legal advertising channels too. This enables you to update your operational information for maximal impact via customised and personalised routes. Such information can improve lead generation. Localised services can then be offered to interested clients with detailed citations via synced aggregates, podcasts and other interactive platforms.
Hence, keyword ranking, organic traffic page optimisation, load speeds and design ergonomics for easy navigation plus indexing. Mobile based CTAs are also an integral component of the overall user experience, especially given the mainstay of such devices being used to access the internet nowadays. Don't forget that you can even physically locate the visitor (provided that their location access permissions have been granted). This helps to pinpoint the proximal legal providers on their behalf. Reviews, accurate information and tracking competitor's performance, along with press releases will all collectively assist your SEO efforts.


Key Components of local SEO for Law Firms
#1. Website Optimization
By doing this, you can be confident that your site will be quick, functional and user/SEO ergonomic to drive organic traffic. Keep links functioning, ergonomic layouts, speedy performance, target keyword content, easy navigation & indexed search engine ranking.
#2. Content creation
This underpins the purpose of presenting material to all audiences. What does your brand do and how you can be of help or benefit users? Organic traffic can be sourced via localised keywords obtained from meta tags/descriptions, titles and general content. Keyword search tools such as SEMrush can source pertinent criteria with the areas catered for and services offered. Informative phrases and articles can also be published for better outreach. Engage customers with targeted local search criteria.


#3. Google My Business
This is an online directory with your company information for ranking with the Google Maps module. It's free and you can include all operational details, including timings, prices, contact details, services offered and of course, even photos. Organic competition is important and you can utilise previous reviews from former customers to easily boost your ranking.


#4. Reputation & Reviews
This is important for SEO and authoritative ranking in the business. You can always request users to leave reviews on either GMB, social media or even directory listings. Positive reviews only reinforce the authenticity of your brand.


#5. Link building & citations
This is essentially drawing external links which direct back to your site itself. These backlinks quite literally advocate (excuse the unintended pun) for your services, hence improving local and fidelity rankings. Try searching for reputable industry leading sites via information submission to directories. Alternatively, guest posts, publication interviews, great material, marketing and ebooks or other downloadable resources linked to external blogs. Deploy multiple link building strategies with qualitative focus to increase local rankings and drive further incoming (referred) traffic.


#6. Why your legal practice needs Local SEO
Simple – this drives local clients and promotes the principle of word of mouth. Acquiring and maintaining a positive reputation with focussed intrinsic marketing will help you along the way. You also need to be more discoverable and ensure that people recognise as well as value your services (otherwise there's little point in anything really…


How to design an SEO legal blogging strategy
#1. Select SEO keywords for your blog
Frequent targeted words will help engage audiences and reap organic traffic (apart from the conventional social media pathways). Ranking using specific keywords and enticing customers with offers or promotions is a good starting point. Adding services which you offer which inculcate long tail keywords in your blogs can really have a huge impact on your campaign. Geographical and demographic based intelligence will help to target those groups effectively. Using SEO keyword research tools such as SEMrush to search for keywords, tallying search volumes and competitiveness with subsequent ranking is a great way to know your market. Understanding what your customers are looking for is imperative to succeed.


#2. Prepare your law firm blog content
Having a content calendar with regular material being delivered in a timely manner works wonders. Organisational tools such as spreadsheets or project management tools can really focus and schedule your blog posts as per keyword content. Targeting customers with focused and then secondary/related keywords, blog post titles cum descriptions, stipulated word count and proposed publish dates will set your agenda for better outcomes. Just follow the plan! This is also useful as keeping a track of details enables you to easily share these with third parties, should you wish to outsource your work.


#3. Create engaging headlines
Convert your target keyword into something engaging for your audience. Understanding the user intent is a must to be able to do this. For example, are they seeking a lawyer for civil cases, or just need some general advice about their civil rights? Making this distinction and then customising your content accordingly is a success strategy. Performing a quick Google search yourself will help to identify the current trends implemented by your rivals to set the precedent. Using specific positive phrases and language to encourage higher CTRs is what you want to do. How to or stepwise guys which outline a legal process is the way to do it. Persuasive sentences and words to convince visitors to explore your site is the hack to achieving this feat.


#4. Include niche subjects
Driving traffic which is relevant to your content based on demographics is essential to win customers. Gaining or adding to your existing audience, aligned with social media followers or subscribers is the best method for enthralling people. Marketing is key, irrespective of the search volume associated with a specific topic, so be mindful of this! Entice your audience and watch the success of your strategy unfold…


#5. Abide by on-page SEO recommendations
You may wish to hire an SEO expert or consultant/agency for this, should you struggle to implement such practices. Be sure to include target keywords in your title, as well as H1/2 headings within your article structure. Moreover, add internal links to your site and reinforce keywords across the prose in a seamless manner. Furthermore, your writing should be URL optimised, with any stop words removed (only target ones). Enumerated lists are easier to read, whilst original or stock imagery with descriptive alt text for enhanced crawling adds the finishing touch. Ensuring all of this will help to drive more organic traffic to your website – simple!


#6. Design a marketing method for social media
Maximise your traffic generation capabilities by distributing your material across various social media platforms. This also improves visibility and discoverability, enticing further interest in your site. Scheduling tools such as Buffer and Hootsuite can help transfer your material across these domains, whilst Google continues to operate passively.


#7. Find fresh subject matter
Apart from keyword SEO focussed searches, listening and obtaining feedback from visitors as to what they wish to read or see is just as important. Local demographics are key to identifying updated trends and then implementing them. This is how you stay ahead of the game. Supplying this market demand is a great way to stand out and be noticed.


#8. Establish high-authority backlinks
This is basically where other sites can vouch for your credibility. Ranging from guest posts, local citations, fidelity links and publications, these all will drive the much needed attention and traffic to your site…


Link Building Method for Law Firms that Actually Work
#1. Ask your network
Be it stakeholders or bloggers, word of mouth still works, so why not ask them to pitch in? This is effective, as backlinks can be more meaningful and law specific orientated. Whether it's a commended list in which your firm gets a mention, or appearing on an advisory board, it's always worth pursuing…


#2. Alumni lists & directories
Dedicated resources allow universities and educational institutions to outsource their referrals with recommendations to pertinent brands. Blog links to striking personalities or setups helps to leverage larger audiences with the right type of attention!


#3. Better Business Bureau (BBB)
This is good for acquiring referred traffic by mitigating any associated risk penalties, as they're reputable.


#4. Chamber of Commerce
This guarantees linked traffic, although a vetting or application process may be involved.


#5. Local Listings
Directories such as Yell make good local listing compilations to get your law firm out there! These are typically more convenient and accessible, as well as pertinent to people's needs.


#6. Niche Directories
More specific than local listings are niche directories, which enable traffic to be sent across nofollow links. They also help to collate client reviews, which can then be presented to other prospective customers as testament to your business.


#7. Blog Directories
If you have a blog section on your website, why not get listed in a directory specifically meant for this? These are targeted and relevant to your areas of specialisation.


#8. HARO
This is an acronym for Help A Reporter Out: providing information databases for journalists to source reference their work from. Subscribing to their complimentary updates enables you to connect with news reporters directly to fulfil their questions and even be featured in such articles. This can be backlinked to your site and reap media coverage. Talk about free PR – winner!


#9. Social Media
Backlinks via such platforms as Facebook, Instagram or even the likes of Twitter and LinkedIn provide invaluable exposure. They can also support SEO and drive traffic to your site for an ultimate user experience.


#10. Ebooks/Downloadables
Linkable assets including ebooks and downloadable material. Ensure that this is fidelity content, which compels other rivals to make reference to it. This will albeit inadvertently, promote your brand. Publish suchlike with the audience intent in mind to make it relevant.


#11. Crowdsourced Posts
Although arguably one of the most difficult to source, such posts invite greater participation and compliance. Symbiotically exchange your content contributions with backlinks to further promote your brand. Easy, right?


#12. Content Marketing
Market your content through an array of domains by even distributing it to a designated email list, over social media or even externally sourced publications. This blog or site material active outreach campaign will encourage further backlinks to be established by those who relish reading your material creation.


#13. Paid Directories
Payable backlinks should focus on acquiring these from credible sources. Whilst some may fulfil this criteria, they need a payment for featuring. This way, you'll earn some extra backlink associated traffic. Search online to compare which provider offers the best service.


#14. Networking/Offline Marketing
Personalised (face to face) meetings are always another good alternative to seeking backlinks by establishing rapport with others. Whether it's an interview, offering a guest post or otherwise, this is certainly worth considering.


#15. Web Tools
Creating such features can be initially daunting but actually indispensable to earning backlinks. Simple yet useful resources such as calculators can make all the difference. Then the backlinks are quite literally autonomously created, set to compliment the 'legal fees calculation' functionality (or whatever was originally implemented)


#16. Press Releases
The dofollow link principle deploys syndication to gain backlinks from other sites to build your authority in the online marketplace. Presenting such newsletters to other journalists can entice them to recommend yours. Job done!


#17. How-To Guides
This tends to be one of the most commonly searched phrases, as it offers practical guidance on various processes. Achieving your aim, be it a legal feat or otherwise, you can even forge backlinks from other sites this way.


#18. Q&A site
Nofollow links by referencing your own content or sharing your expertise, this is another great way to guide someone in a stepwise manner.


#19. Attend Speaking Events & Conferences
Establishing connections in this way is a powerful method to draw in further backlinks and traffic (especially when you're the guest speaker). Be it from the hosts or the attendees, you'll even generate some socially induced referrals from there alone!


#20. Philanthropy & NGOs
Appearing on a donor page is certainly a notable noble deed – which can also earn you a backlink (although don't take this for granted). It can also be perceived as paid linking, so be mindful of this and donate willfully without any return expectation.


#21. Sponsor Event
Local events excel in this respect, as they tend to seek sponsors. Link to this and gain some publicity with a mention. Search for such opportunities to capitalise on them.


#22. Branded Mentions
Never miss an opportunity! If you happen to encounter your brand being cited somewhere, that's ok. Use scanning tools such as BuzzSumo to find these and request for a backlink to earn and claim your right!


#23. Offer Scholarships
Want to earn a backlink in return for a good deed? Your law firm can provide scholarships to athletes, school or college pupils to potentially earn links from their directories. Update your scholarship details annually to earn further links and assist individuals as well.


#24. Cover current events
Why not put a spin on the latest trends to stay ahead of the game? Who knows, this may even be noticed by others and reshared over social media, potentially becoming viral.


#25. Evergreen content
Organic resources are sustainable and can earn continual backlinks which are consistently ranked accordingly.


#26. Email mentions
Again, akin to branded mentions, if you notice your firm's name being quoted in a magazine or blogs online, simply email the publisher and request a backlink. Either way, you'll gain some brand recognition and even potentially a dofollow link with extra traffic!


#26. Local newspapers
Remaining updated with current trends is imperative to seek new opportunities and be featured in news articles. That way, you get some PR and a worthy mention too.


#27. Industry websites/magazines
Be part of a new trend by offering your advice in an interview or by becoming a guest speaker. Contribute to their resources with your knowledge to add to their directories. Then simply be featured and have this published.


#28. Resource lists
Similar to linkable assets, these provide valuable information for audiences and draw useful information from other sources too. Why not reference legal documents, forms, tutorials, case studies and affiliated guides which may be useful for attracting potential clients. It's certainly worth a try.


#29. Infographics
Team up with a graphic designer to convert mundane and complex/technical information into something more appealing and digestible. Suddenly now, your brand is discoverable both organically and image search wise too. Even other sites will be inclined to link to this.


#30. Cover controversy
Why not comment on or get involved in a controversial case? It'll certainly stir up some attention for your linking. This way you can earn traffic from other publications as well.


#31. Surveys
Not only are these engaging, however they can also earn you backlinks too. These are distributable over social media and the longer the remain active, the more likely that during this time you'll garner even further interest too.


#32. Statistics
Analysing industry trends is another way to summarise your legal findings, posting about various metrics. Blogs and industry sites are just another way to earn links. Data intelligence always counts and is relied upon.


#33. Guest posting
Here you offer your written services to a willing audience in exchange for a backlink. This symbiosis can be established upon suggesting some ideas to the site or writing freely (if allowed to) in a guest post section. Just be cognizant of when such scenarios may arise.


#34. Glossaries
In order to simplify technical jargon, why not explain this in layman terms? This can then rank organically, as sites can then link back to yours as well. Who doesn't need simplicity?


#35. Listicles
'Best of or top#' posts invite much engagement. Outrank existing establishments by publishing your own and generating traffic as well as links. These tend to be numerically associated with cases, such as 'The top 10 civil right fights of the decade', etc.


#36. Expert interviews
Showcasing experts on your site serves a dual purpose of enhancing their pride, whilst earning backlinks which can even be shared over social media. Select an interesting topic that engages audiences and makes it interactive, across the board.


How VOCSO helps to Get More Traffic & Leads for a Law Firm
We're a professional digital marketing agency and have more than 10 years experience in SEO marketing across industries. VOCSO results drive SEO services give your brand a compelling voice and increase real traffic & sales driven leads through search engine optimization. Here are how VOCSO can helps to get more traffic and leads for a Law Firm and any other specific niche:


#1. We know your industry
We operate using data intelligence to interpret commercial objectives and customise effective SEO methods. This requires a systematic and patient approach with practical ambitions and legal marketing strategy outlook. We will always furnish you with analytical report data along the way. Our transparent process ensures productivity and fairness in educating our clients about what really matters or works for SEO. VOCSO leads the way!


#2. We have years of experience
Here at VOCSO, our expertise with law firm sites empowers us to design distinct frameworks regarding search activity relating to the law domain. Such specific research helps to curate personalised material outlays for you, as per a results driven approach. Our team will always endeavour to optimise various frequently used search terms or phrases to maximise your SEO visibility. VOCSO has collated stats and information that homes in on latest trends, as well as legislation that affects searches in the legal market. We're timey and responsive to such evolving changes, keeping up with industry. VOCSO has it covered!


#3. Custom website design
As a custom website development company we cater to the specific needs of any law regulator. Our professional UI/UX designers help to create your own unique online look. Furthermore, VOCSO ensures that all material is mobile device optimised to operate across various platforms, irrespective of hardware or OS configuration. This ensures full support and compatibility at both ends of the spectrum. We ensure that your site is both accessible and searchable, not to mention concisely presented. VOCSO delivers responsive designs with all media content pathways clearly displayed for ultimate navigation.


#4. Technical SEO
Be it clear sitemaps, indexing, crawling analysis, efficient resource management, internal link audits, filtering and verifying mixed content, VOCSO does it all. We also ensure that your page speeds are stellar and that the latency always remains low. Mobile optimisation as aforesaid is another priority, as is search engine recrawling. Fixing broken links, increasing ranking, simplifying structure/tags, deploying bots and just creating a seamless user experience is what we excel at.


#5. Keyword research & competitive analysis
Undertaking a market based assessment, paying heed to demographics and search activity trends is an imperative starting point. Here at VOCSO, we create a content campaign, build links and personalise local SEO to meet your goals.


#6. Perfect keyword strategy
We ensure that this is targeted, relevant, sustainable and achievable via search intent from a commercially viable plus localised perspective. Content must be both fresh as well as optimised. VOCSO does this all for you to ensure that your site is highly visible and ranked.


#7. Strategic content development plans
VOCSO will gauge your page volume, optimise blogging frequency and regularise your material for best results. Distinctive conversion based research helps us to identify what is likely to work for you. We create CTAs, authoritative content and fidelity publicity for ultimate performance.


#8. Support your local SEO efforts
We focus on improving your outreach, optimising and maximising your GMB profile. This way, you can distribute your site to multiple potentially interested clients. Our team then submits your local citations to directories to ensure that you have a notable presence in listings. VOCSO will also help to uphold your business's credibility by reducing spammers.


#9. Optimize your GMB listing so that it delivers more leads
We ensure that your business and operational details are all accurate (be it location, timings, services offered, etc). Your official site will also be mentioned, as would keywords and relevant images. VOCSO will also support your quest to procure supportive reviews or testimonials, as these will add to your positive legal practice's online image.


#10. Always have a focussed outlook
Be it the buying journeys of clients or marketing campaigns, we monitor all metrics to ensure that your SEO is always kept afloat. The visit volumes or supporting PPC ads thriving and via which devices these were accessed helps us to understand the demographics better. This equips VOCSO as a firm to deliver such solutions to you, which include form filled callers and conversation trackers as well.


#11. Make SEO effective
As aforementioned, focus on the keywords which work to convert something and their effect on how subscription forms may be filled.


#12. We provide excellent SEO strategies
We ensure to keep abreast with all the latest Google algorithm updates, keeping your site's SEO working to its full potential.


#13.We are client-orientated
We collaborate and advise our customers by paying heed to their concerns, offering holistic solutions to benefit everyone in the process.


#14. We deliver results
VOCSO bases its methodology on data intelligence and outcomes. We'll always scrutinise and seek to hone our processes to ensure that you always get the most out of our services.


#15. Review & reputation management
We'll always target the 'local 3 map pack' to ensure that your legal business gets a top mention there, prioritised over everyone else. With localised and optimised organic content, good reviews, local footprint and reputation management, we improve your brand's efficiency in drawing customer interest.


#16. Analytics to track and improve SEO performance
VOCSO's data insights, search engine ranking tracking, reactive traffic conversions and personalised reporting all help to enhance your progress. Our transparent reporting practices will involve you in every step of the way, ensuring that you form part of all decisions. Be assured that VOCSO is good for your law firm!


Conclusion law firm SEO guidelines
Whilst there may be multiple ways to achieve SEO stardom in the legal domain, don't ever overlook the basics. Be it keyword research, consequential ranking, link building or generalised optimisation, UX, and UI deployment are key. Without methodical implementation of any factor, your site will simply not invigorate audiences. By implementing all these tactics you can boost your SEO to drive more clients to your Law firm.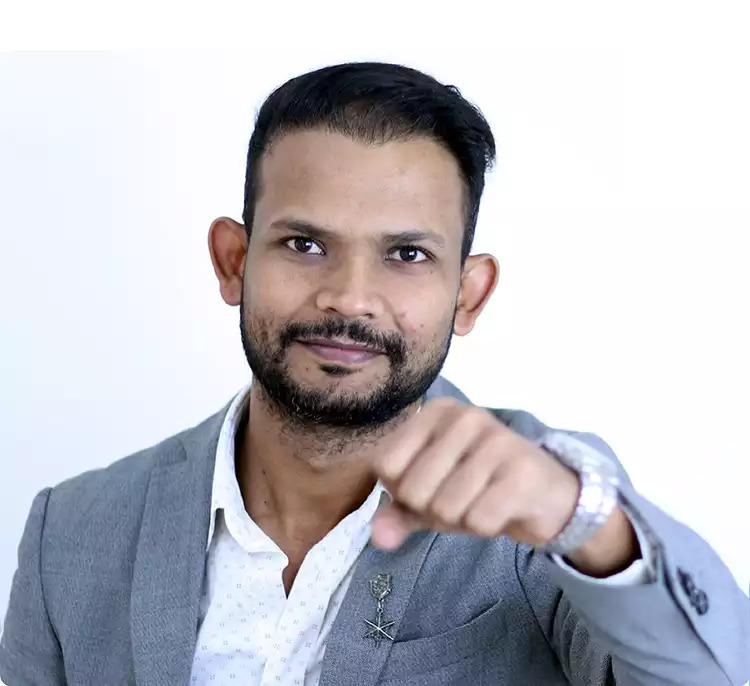 About Deepak Chauhan Hi, I am Deepak Chauhan, a Digital Marketing Strategist. I'm the CEO & Co-Founder of VOCSO Digital Agency, a creative web design, development, and marketing agency based in India & USA.