YouTube has become the most popular platform for different video creators. Nowadays, vloggers and video creators earn handsome money just by making vlogs and growing their video channel. They can make easy cash by running different ads on their videos which are provided by Google.
The struggle of a real video creator in starting days is terrible. You have to keep making videos, vlogs, etc. to attract your audience, gain some subscribers, and grow your channel. Many vloggers lose the hope after some days because their videos aren't drawing any viewers or subscribers. But there are specific rules to follow if you want to grow your YouTube audience. Some of the rules listed below will surely help in increasing audience of your vlogging channel.
1. Equipment
The main rule to follow is the best equipment, i.e., a good vlogging camera, a YouTube microphone and most importantly a good theme of the video. Don't worry; we have got a complete Vlogging Guide to finding a best vlogging camera.
Without a proper vlogging camera, you cannot make a high-quality vlog to attract your subscribers. The HD resolution (1080p max and 720p least) is necessary for a video. So, you must buy a good vlogging camera if you want your audience to enjoy your videos.
After choosing a best vlogging camera, the second thing to go for is a good YouTube microphone. Because audio contributes 50% of the video and you just can't ignore the essence of good audio quality in a video.
Audio quality has an enormous impact on your audience as it conveys your message to them. Focus on a good microphone if you don't want to irritate your audience with lousy audio quality.
2. Channel Branding
Channel branding is the most critical factor for growing a YouTube channel. You may often hear a famous quote that, " First impression is the last impression" and in fact, your channel logo and branding is the first impression that will attract your subscriber or viewer.
To do channel branding keep some things in mind:
The channel logo must be HD and unique.
Layout must describe your Channel name and theme.
You must add a watermark of your channel's logo in branding section.
You should verify your channel on your Mobile number.
Last but not least, set the video presets before uploading in "Upload Defaults" section.
3. Effective Title And Description
Title and description play a significant role in ranking your vlogs. In fact, The most effective title and description can make your video top the ranking of your vlogs. Some tips for effective title and descriptions are as follows:
Try to write at least 60-80 words title.
Focus on your main keyword in the title.
Make attractive titles.
Write at least 100 words description that explains the theme of the video.
Paste the link to your YouTube video in the description for more views and subscribers.
4. Use of Effective Thumbnails
Thumbnail is the first thing that represents your video or vlog. If your thumbnail is not attractive, the viewer will thank that, "Oh come on, the thumbnail is not professional;, Why would I waste my time on this video?" Yeah, that's right. Even if you make a high-quality video with a great theme, your hard work will go in vain if you did not design a beautiful and attractive thumbnail for your video.
Here are some tips on how to make a beautiful thumbnail:
Try to present the theme of your video in the thumbnail as much as possible.
You just need a little knowledge of Photoshop before creating a good thumbnail.
Try to write your main video title in thumbnail with a good font.
Don't use any misleading images or else YouTube will ban your channel.
Thumbnail must be beautiful attractive and as simple as possible.
5. Annotations and End Screens
Annotations and end screens are the two recent features introduced by YouTube to grow your channel. They play an important role in ranking your vlog or forcing people to subscribe your channel. Make good use of them, and they will do wonders for your clogging channel.
But keep in mind, you can either chose annotations or end screens. You cannot select both features at a time in a single YouTube video.
We will recommend you to chose end screens over annotations because they look attractive and they appear at the end of the video so that the viewer will watch your video with high concentration and will subscribe your channel by seeing the end screens at the end of the video.
6. Consistency and Schedule
Consistency is also an essential factor to keep going your vlogging channel. Most people we have seen have failed in making their vlogging careers because they were inconsistent. Make consistency in uploading your YouTube videos. It is better to daily upload a video rather than uploading 3 to 4 videos at a time and then waiting for their ranking.
In this way, YouTube recognizes that you are daily working on your YouTube channel and it starts ranking your channel.
So, make a schedule for uploading your YouTube videos and make sure to upload at least one video in a day for growing your audience and subscribers.
7. Make Social Profiles of Your Vlogging Channel
Social media is an excellent source of traffic these days. Most of the people use Facebook, Twitter, Instagram, Google Plus and many others to stay connected to the world. The thing you must do is make your channel's social media profiles and share your videos on them with different hashtags and an attractive thumbnail.
It will increase your channel's worth, and these social profiles will make a high impact on your rankings as well. Off Course, YouTube will rank that channel that has good social followers, and it is an important ranking factor in YouTube algorithms.
So, don't forget to make social profiles for your vlogging channel and do share your videos with them to increase your YouTube audience.
Conclusion
We are pretty sure that after reading this guide, you will be able to increase your YouTube audience and making a career in making good vlogs. Just remember that do hard work with passion. Don't compromise on video and audio quality.
Make an attractive and practical thumbnail with a good tile and detailed description. Try to make social profiles for your YouTube channel. And last but not least, be consistent. Don't lose your hope and daily upload at least one quality vlog on your channel. You will gain audience and subscribers in a shorter period by following all those mentioned rules.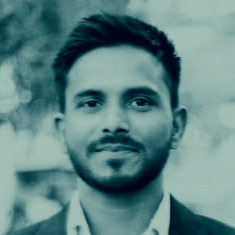 About Raj Kishore A digital marketing consultant at VOCSO. I've been working in digital marketing since 2010 and I am an expert at generating leads online via SEO, Paid Marketing, Social Media Marketing, Email Marketing, Site/Landing Page Testing and Optimization, and Display and Remarketing.