No matter if you have your own website or frequently use social media, you cannot ignore the use of video. It is a robust method of reaching a larger audience for driving traffic and convincing that audience to become brand advocates and loyal customers. Videos can certainly go a long way in capturing the imagination of your audience instead of just mere words, and the right video can really go a long way towards sealing the deal. However, you will now be pondering over what tools will be required to put this into effect. This is why we have put together the most effective video marketing tools you wish you had knowledge of earlier but now can select according to your needs. Some of these you may already be familiar with, but it would be an injustice if they can't make it to this list.


List of the best video marketing tools
1. YouTube
The world's most popular video platform, YouTube is constantly evolving. The fact that YouTube has one billion hours of video watched by around a billion users on a daily basis, makes it an easy ticket to visibility. Video marketers are realizing how powerful YouTube is as a marketing tool, with 48% of all marketers planning to use YouTube as a content distribution channel within the next year. YouTube has its defining traits, for example, all public videos are possible in the YouTube search function. YouTube's home screen is customized to the requirements and most frequently watched topics of the individual user. The platform will suggest a video the viewer may find interesting based on their past search. If your marketing video is based on a similar area to what the user usually watches, there is a good chance that your video will be recommended to the viewer, putting them on the road towards being a potential customer.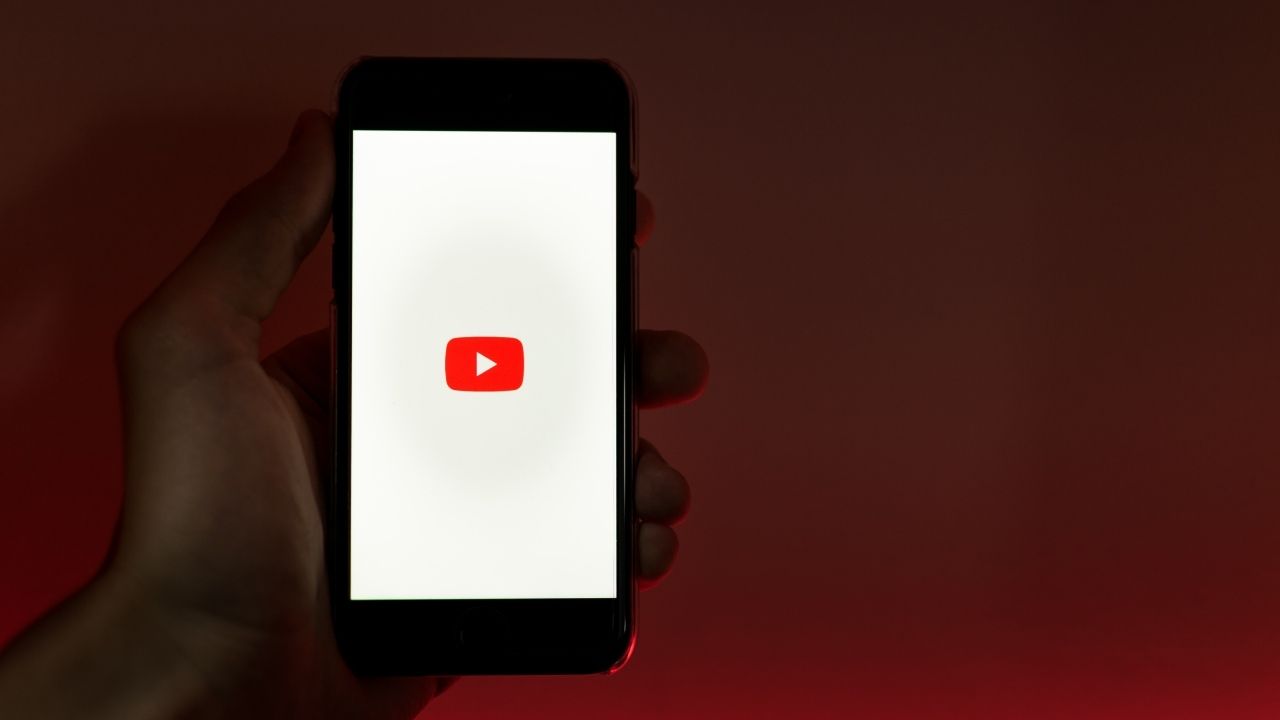 2. Vimeo
Vimeo is one of the highest-rated, high-quality video hosting sites. Given their tremendous growth over the past few years, they have also introduced the very useful Vimeo Business. This will allow you to manage all your videos in a single place, with around 5TB of storage and more importantly, no frustrating uploading limits. Vimeo is fantastic in enhancing audience engagement by enabling your videos to be embedded anywhere you like. It also permits you to add clickable calls and capture emails to add to your list, something which is of absolute importance to your marketing goals. In addition, when you have begun your video marketing campaigns, Vimeo also allows you to track your video stats and see what exactly makes your audience interact with your videos, priceless for your marketing education.


3. Wistia
Wistia is an impressively professional video hosting platform that allows you to host your videos with adaptive streaming and support for both your 4K and 360 videos. Moreover, these can work on any device. Wistia also consists of a brilliant analytics component, which again allows you to gain a better understanding of your video marketing campaigns and enhance your own marketing education. Another important quality of Wistia is of its built-in SEO which enables your videos to be seen by Google. Finally, Wistia allows for a high number of lead generation due to it giving you the ability to ask for the emails of your audience members.


4. TubeBuddy
TubeBuddy was created as a browser extension for YouTubers seeking to further grow their channels. Investing in the TubeBuddy Pro plan provides access to end screen templates to allow you to direct your viewers to external links when the video finishes, card templates enabling you to add links throughout your posted videos, but most interestingly, you are given access to the channel health report, where TubeBuddy creates a report about the overall state and health of your channel at will. Another defining service offered by TubeBuddy is its Share Tracker tool, which allows you to upload and share videos on a wide range of social networks of your choice and allows you to track where the videos are being shared.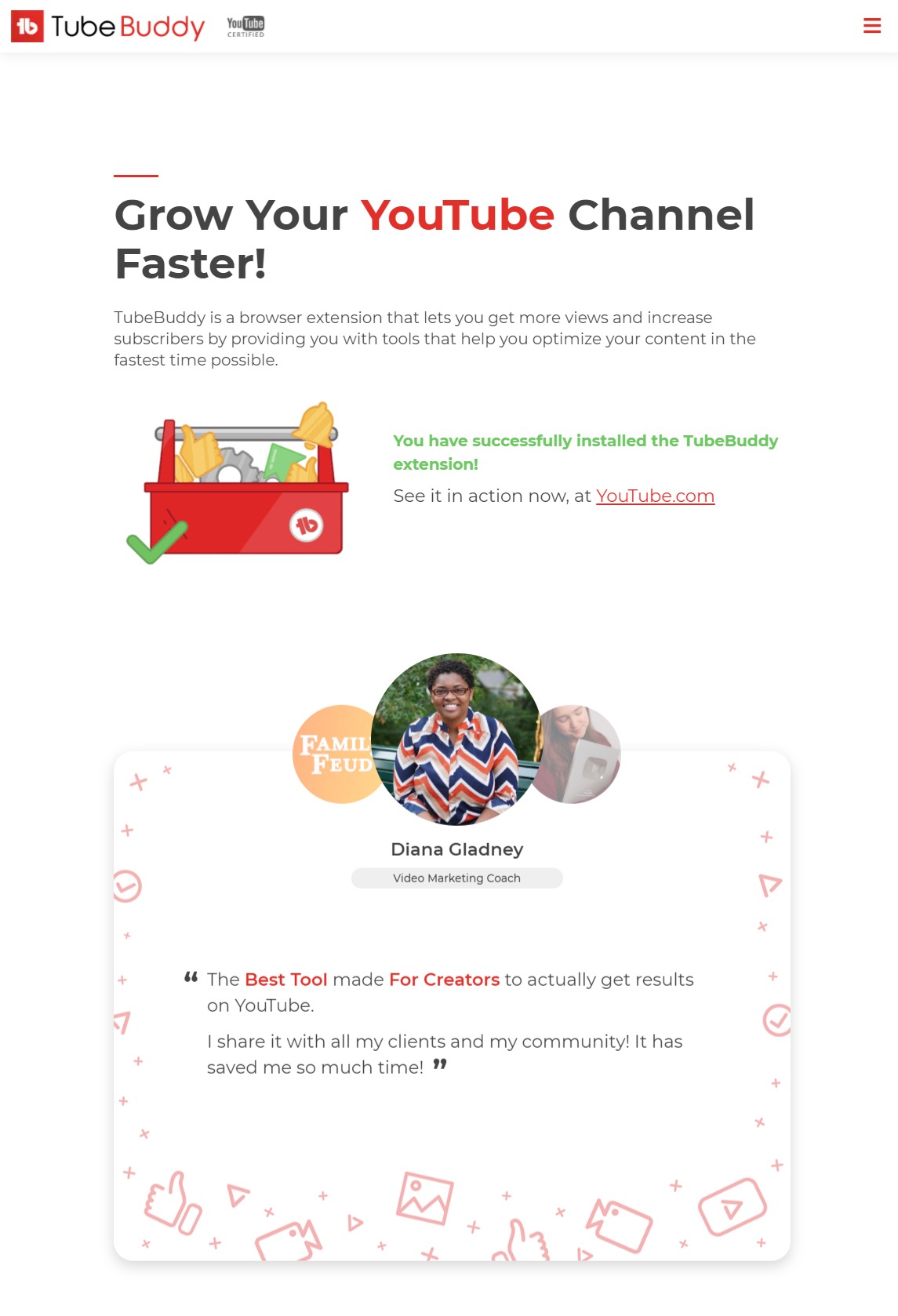 5. Viewbix
Viewbix video marketing tool allows you to create interactive video ads. You can easily brand all of your videos with logos and banners, not to mention the option to add an integrated call to action further enticing the viewer to click on what you have to offer. Conversions from your videos can be further achieved through the addition of email capture and store locator. Plus the video is able to work on any device. Viewbix is so easy to use that a marketer is able to create a solid video within the space of a few minutes without the need for any coding. Viewbix will allow you to place your ads anywhere, no matter if it's on the browser, mobile in-apps, or pre-roll.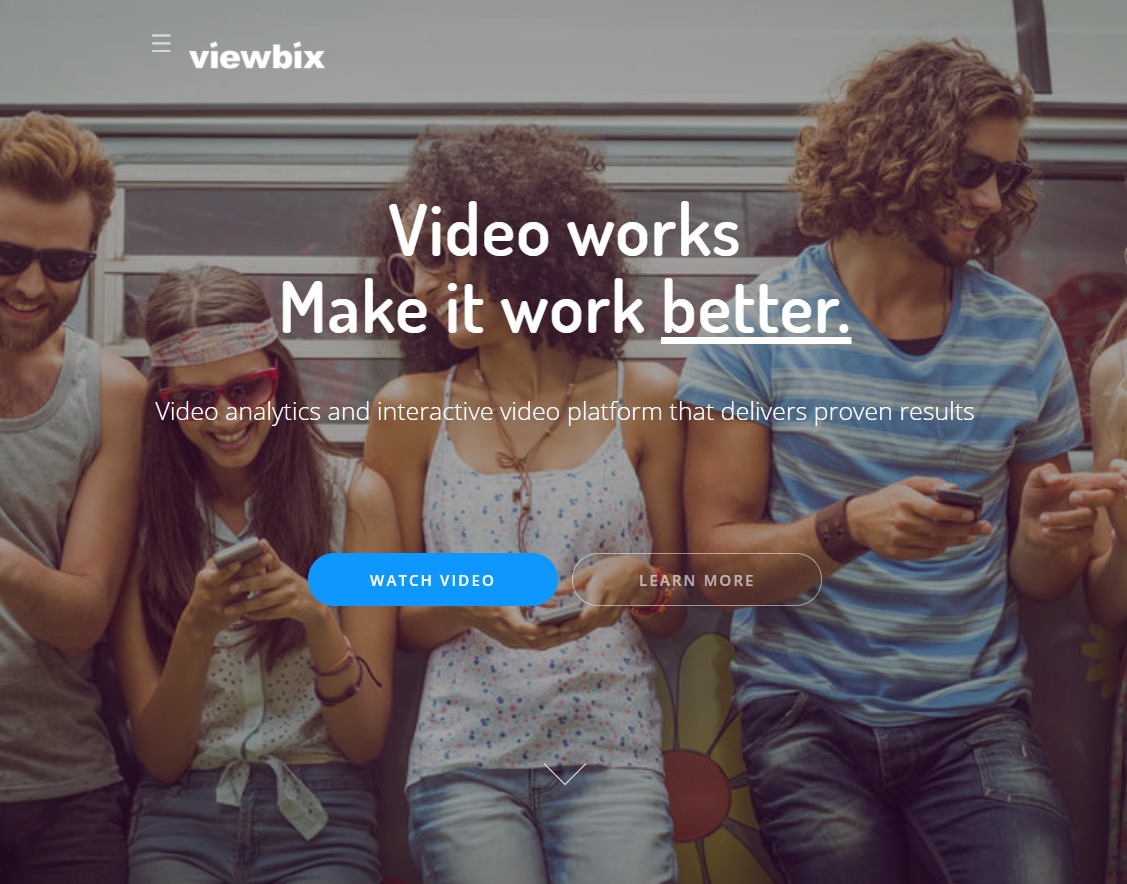 6. Tubular
Tubular gives the user the ability to identify the best qualities of their competition and realize the opportunities suited to them for increasing viewership and engagement with their audience. TI analyses over 13 million video content creators in a vast array of genres and industries, highlighting their content strategies for you to learn from and work towards replicating their successful methods. TI also provides you with an insight into the digital viewing habits of many millions of consumers, their age, location, and affinity. Additionally, TI allows you to analyze all videos which have surpassed 10,000 views published on Facebook, YouTube, or Instagram in the past 36 months.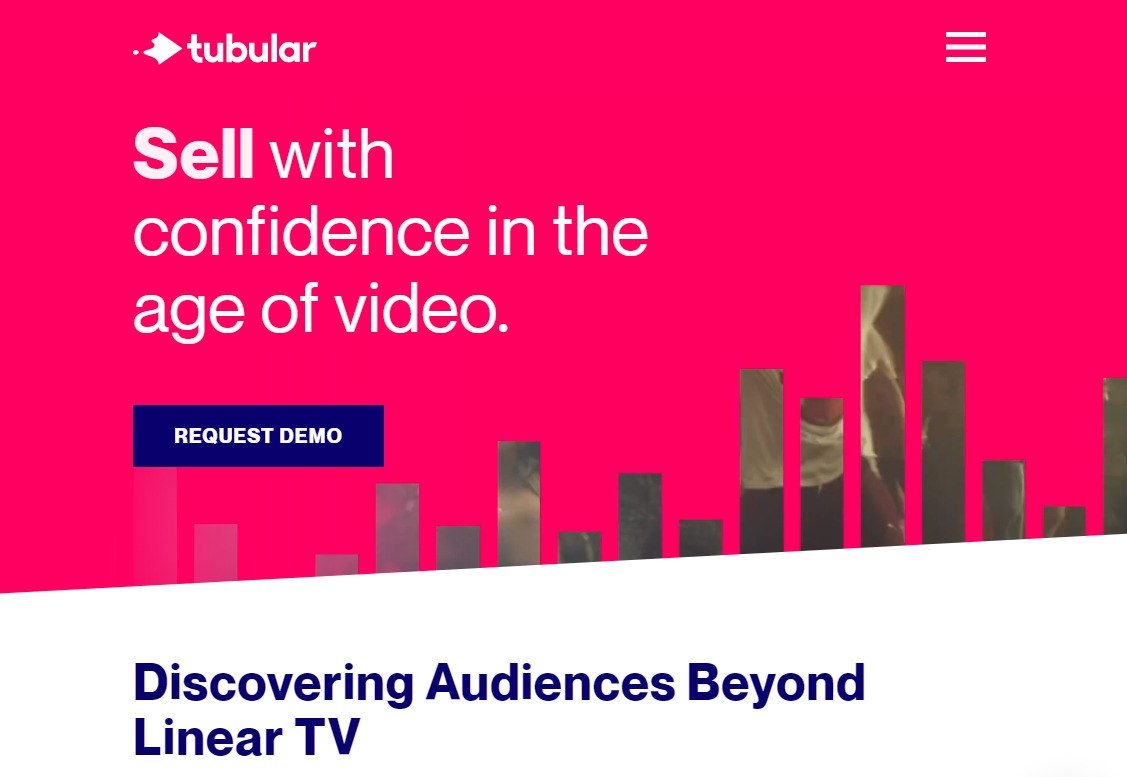 7. FameBit
Founded in 2013 and originating from Santa Monica, California, FameBit allows you to select the platform you desire to promote your brand on, the types of branded content like tutorials and reviews, and set your own per video budget. Next, content creators who want to work with you will send your proposals on the types of endorsements they will potentially be able to create for your brand, the platforms they will put them on, and the proposed fee. Each proposal will include examples of content, the location, and the demographics of the audience. This will give you the required information to choose the right creator for your personal brand. Finally, when you approve the video content they have created for you, the content creator publishes and shared it with their audience to drive views and engagement.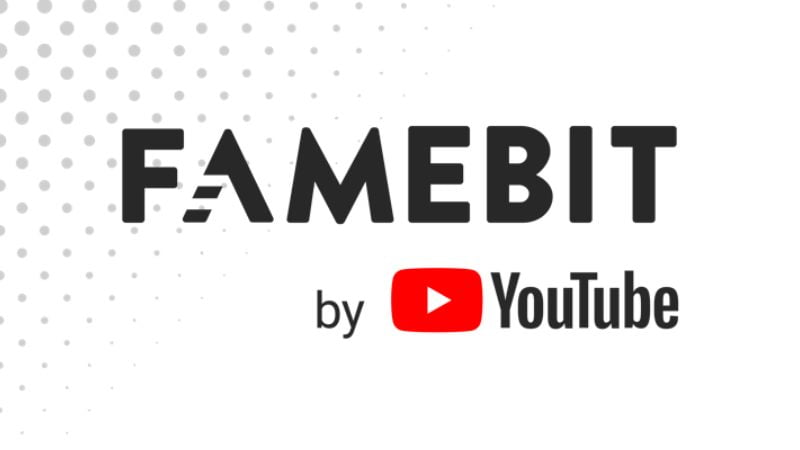 8. BuzzSumo
Traditionally, BuzzSumo has been used to gain insight into what content types and topics are attracting the most views and shares. Consumers have taken advantage of it and now are using it for influencer marketing. Firstly, BuzzSumo enables the user to conduct advanced searches into trends, for example, searching multiple words, excluding words from a specific query, refining domain searches based on topics and even viewing links that have been shared by Twitter. The search strategy which BuzzoSumo allows here has helped people find the most relevant information on what they need to know about web activities.
After this process, BuzzSumo searches for all influencers who have aided in the amplification of similar content before and gives the user the chance to contact and build important relationships with these influencers. This ensures that even prior to the video's production, there are a number of marketers available to spread the word, hence BuzzSumo is ideal for planning ahead in video marketing.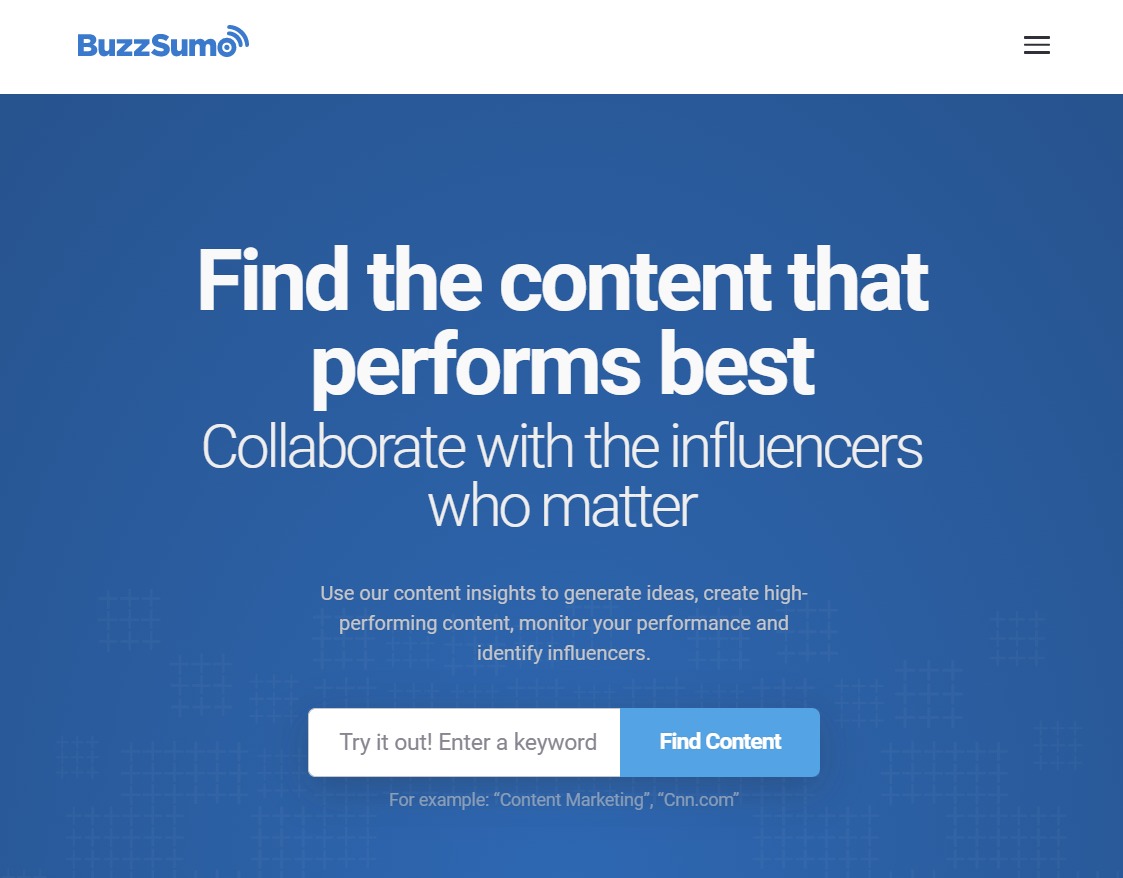 9. YouTube Creator Dashboard
YouTube Creator Dashboard is an outstanding tool to get a high-quality overview of recent activity on your YouTube video channel. After logging in to your account and coming onto your dashboard, you will see the total views for all your publicly available videos, your current subscriber tally, and the public link needed to be directed to your channel. This information can be viewed at the top of the screen.
The most important sections of YouTube Creator:
The dashboard includes – Video, where you can view the basic statistics for your last four uploads, more information being available upon clicking on the video; Analytics, where you can see how many views your videos have had and new subscribers to your channel over the last month. This gives you valuable insight into how well your video marketing strategy is working and instantly allows you to look into how to improve this and rectify any weaknesses.


10. Facebook Live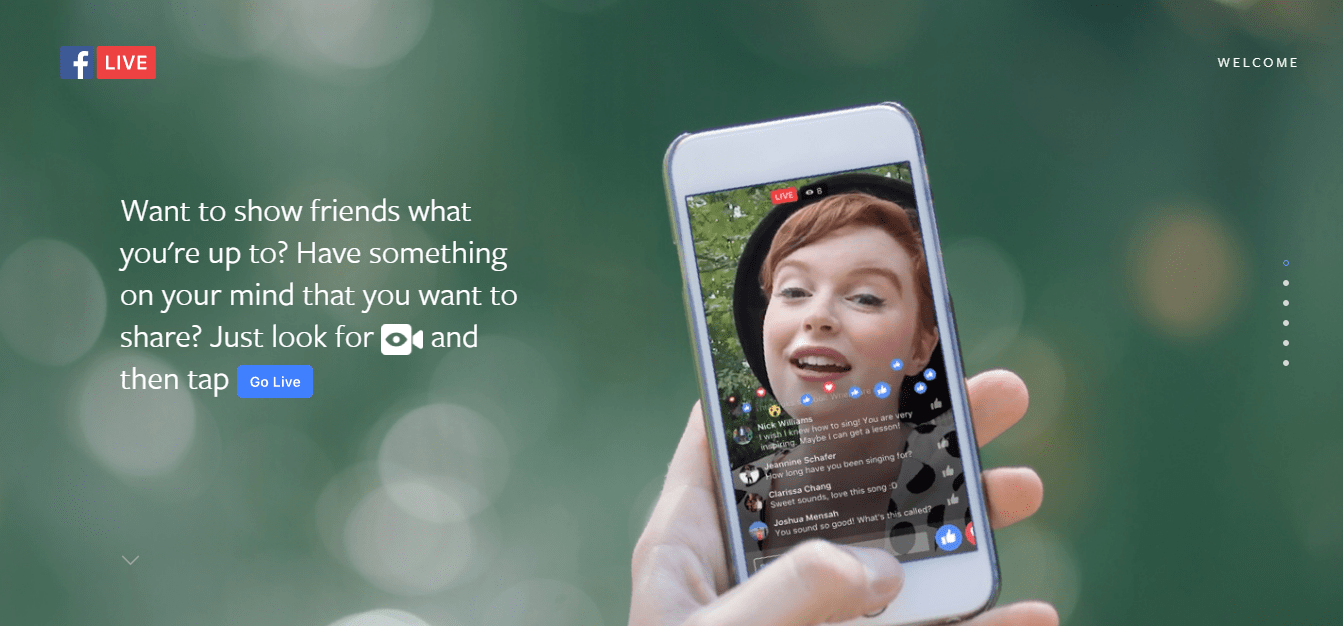 Out of all the many video marketing tools out there, Facebook has to be one of the most robust and easy-to-use platforms. There are many exciting success stories with Facebook Live, for example, some clients have made their first few sales after their first use of Facebook Live. And the process of you replicating such success is easy. You can start a Facebook Live on a topic that is the basis for so many questions for you. This live session can be done from your business page and shared on Facebook groups where you feel your client base is easily reachable. This is a very good opportunity to give them something for free with the condition of them sharing your live post. This is a very tried and tested method of people generating sales and Facebook Live gives you the opportunity to implement this method.


11. Monosnap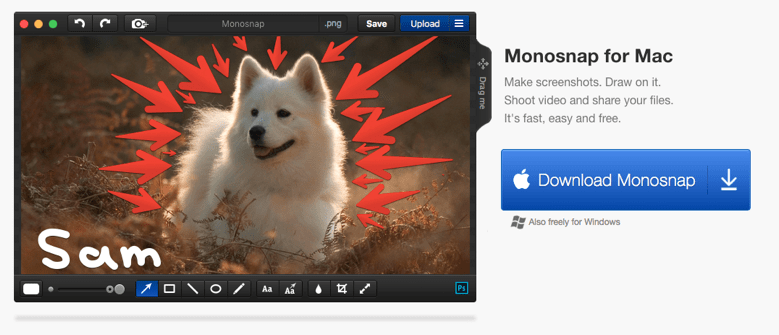 Monosnap is known as an effective tool for picture snapping, however, it also allows for recording video. It has a record video tool in the main drop-down menu. After recording your video, you are able to adjust the number of frames per second, the quality of the recording, and the audio. When you are happy with the video, you are then able to resize the recording area, zooming into the specific area relevant to the video. Then you can set up the video extension to .gif or .mp4, and finally, you can upload the video in question to YouTube. Monosnap is definitely one of the best tools to customize the video to your will, hence making a video you feel is best to engage your audience and drive traffic.


12. Meet Edgar
Meet Edgar is another very popular social media management tool that allows you to automate content resharing and fully optimize social traffic. Essentially, you are able to achieve content management without the need of hiring a specific content manager. It can queue your videos while enabling you to work on other important tasks. For this, it has an automated auto-refill queue. This continuous sharing of your videos can significantly boost your traffic. But that's not all. Meet Edgar is able to generate new leads from your old content, hence leading to a healthy increase in ROI for the products you wish to sell. Check out 11 results-driven social media marketing tips for small businesses.


13. vidiQ Chrome Plugin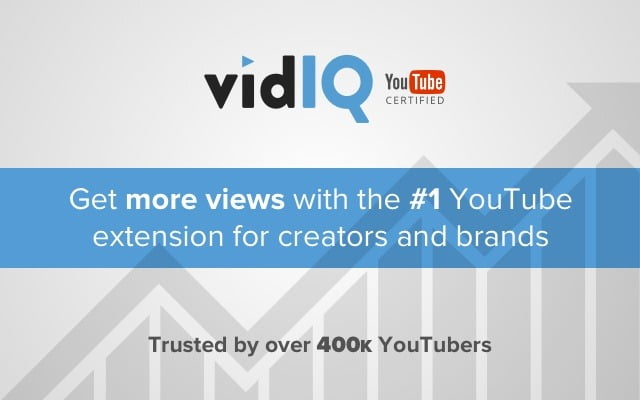 Possibly overshadowed by the other platforms, vidiQ plugin goes under the radar as an effective tool. As your SEO game must be strong for YouTube success, vidiQ provides an SEO tool that searches for the best keywords for your content from Big Data analysis and YouTube search trends. vidiQ also gives its users an advanced comment moderation tool, which allows you to find and reach your YouTube channel's most frequent users. You can then engage in conversations with them and conversations with your audience have proven to increase your views by a whopping 4 times. vidiQ also allows for an insight into the performance of your channel, to again learn from your strategy mistakes and rectify them. See the list of advanced SEO tools for enhancing your website performance.


14. True Social Metrics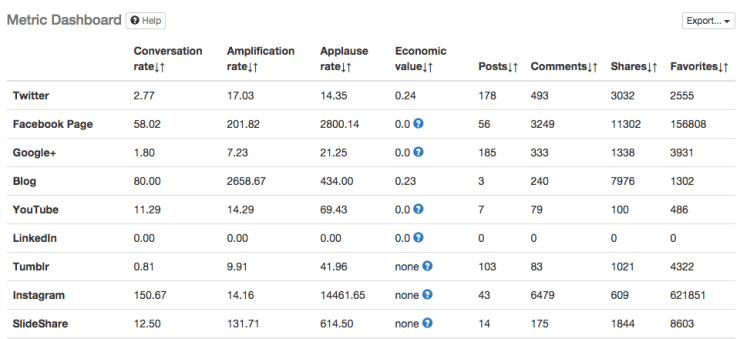 True Social Metrics is an accomplished social media analytics tool. With it, you are able to look through the social media account of an influencer and see what their most popular videos are. TSM provides you with actionable metrics, giving you amplification and applause rates that can help you with measuring the active engagement of social media pages your videos are shared on. You are able to determine if your videos stimulated a conversation or even any type of response, or if they went a step further to share your video content. You can then determine the videos which are best engaging your viewers and then replicate the strategy which is driving its success. Check out the art of magnetizing more social media followers for your business.


15. Clipchamp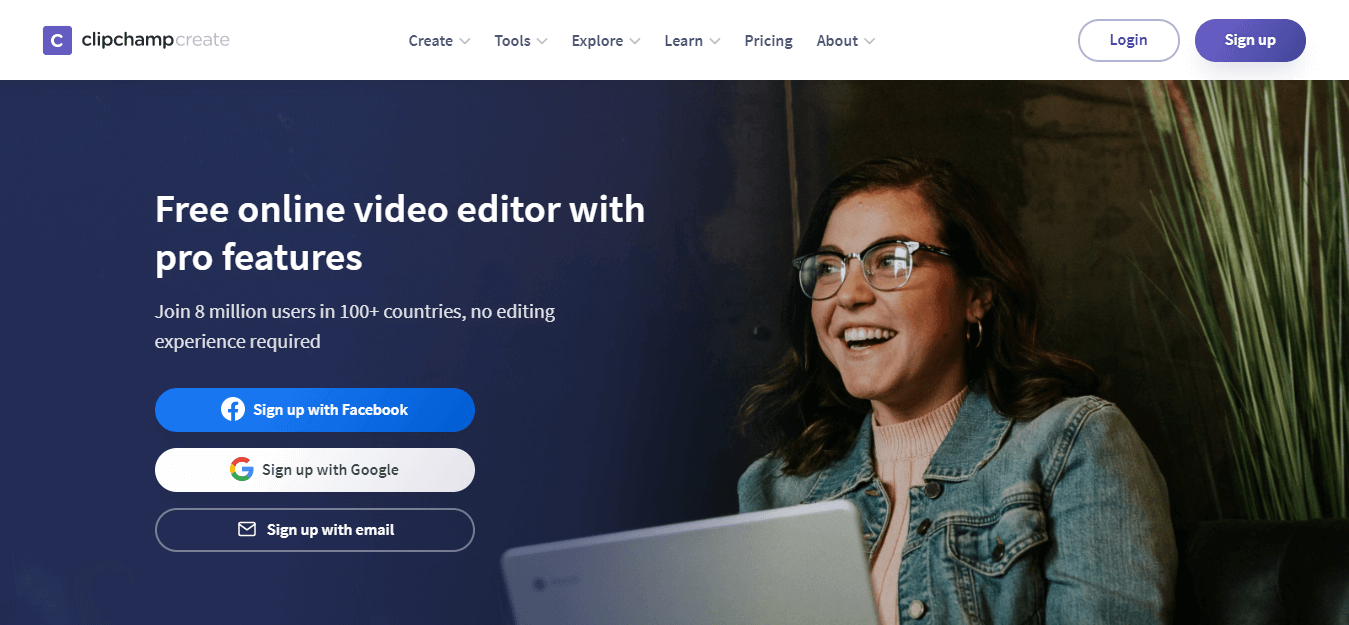 Clipchamp is an online video editor that includes all the important editing options of a modern video maker. It lets users trim and cut videos, includes a range of transitions, motion titles, filters, and overlay options, and offers color correction, audio adjusting, and business features such as logos and other branding elements.
Clipchamp is used by millions of customers around the world, making it possible for anyone to create great video content, no matter the level of editing experience. It is the tool of choice for small business owners, marketing teams, YouTubers, teachers, and students alike. Its extensive stock video and audio library make it possible to include professional footage in video projects with little effort. Good-looking templates for many occasions save time and let users start without a blank canvas.
In addition to its video editor, the platform also includes a webcam recording and video compression service, providing all the tools required to produce videos without the need for other software.
We are lucky to be living in an age where in order to reach a large audience and get viewers, all it takes is a well-made video to do the trick. Although there is a lot that goes into making a video that is well perceived, having the right tools at your perusal takes you one step closer. And that's why it is very important to have a suite of reliable video marketing tools, which will aid you in your journey to making a success story using videos, no matter what your goal is.
16. Videvo
Videvo provides free stock footage and motion graphics for video marketers, allowing them to create stunning visuals for their projects. The library offers a wide range of footage, from aerial shots to slow-motion clips and more. With Videvo, you can easily find the perfect clips for your video project and even customize them with their editing tools.

In addition, Videvo offers an extensive collection of After Effect templates, allowing you to quickly and easily create professional-looking videos. With these templates, you can customise your videos with various motion graphics, text, and animations, giving your videos a more polished look.


Recommended video marketing tools by experts
1. vidIQ – A powerful step to grow your channel
One of my favourite video marketing tools is vidIQ. With their Subscriber's Boost feature, you can understand your subscribers' behaviour better and target what they like the most. You will also know when they are active mostly, so you can target that time of the day to post your video. This results in your video being noticed and as a result, receive more views. Their SEO Boost feature suggests the highly searched tags for your videos leading to more people finding your videos.
We should take note that video marketing tools are just tools after all. How we take advantage of them is entirely up to us. First and foremost,we must make sure that the video is done professionally. A well marketed video does not necessarily result in a successful video campaign. Video marketing ensures people will see your video, but the question is, will they watch it until the end? Will they like it? Will they share it with their peers? Will they come to check your website and products? The answer lies in how well your video performed (not how it was marketed).
We must know what our audience wants and what their expectations are. Once we figured that out, we should focus on the quality of our video and let the experts do their job. Interfering with the video or animation production (if it is animated) will do you more harm than good. You should let the team you hired do their job creatively and free from fuss (unless you are an award-winning cinematographer or director!). According to our experience, the clients that allow us to lead the video production received 500% more views and likes on Youtube than those that took charge of the art direction fully.
The above will get you closer to a successful video. Even the worst products on Earth will have improved sales with creative and engaging videos. You just need to find the right approach backed by a talented team of video makers.


Here are my favorite video marketing tools for both in-house and personal use.


1. Adobe Animate, Dimension, and Premiere Pro
I recommend Adobe Creative Cloud video marketing tools, particularly for in-house and long-term operational savings.
Although Adobe Creative Cloud has a subscription cost, it is a video marketing tool worth the investment because it centralizes everything a professional graphic designer or marketing team needs to develop captivating video content. Gig workers, small business teams, corporate marketing managers, and even government communication departments can reap the benefits of adobe suite because the applications available are great for both small and large-scale video marketing projects.
You don't have to invest in the entire creative cloud package. Instead, invest in applications you will regularly use.


Adobe Animate
In this application you can sketch and draw highly expressive characters to wiggle, blink, talk, and walk using live brushes that blend and bloom. All these actions can be performed via a simple frame-by-frame animation. The application features an asset panel of sound clips and premade assets for character development, backgrounds, audio rigs, and motions. Moreover, Animate simplifies exporting animations to desktop, mobile, and TV. This is particularly important for 2021 content development as Flash phases out and the HTML5 canvas grows in popularity for developing animations and online training.
Adobe Dimension
This is a fun application for anyone who wants to combine 3D models with 2D designs using visuals developed in Adobe Photoshop and Illustrator. I personally like using the auto lighting feature to make environments as realistic as possible. It is easy to export scenes as layers so you can refine them more in photoshop.


Adobe Premiere Pro
It functions seamlessly with go-to apps such as Adobe Photoshop and After Effects that make video editing easy for both beginners and content development experts.


2. EdgeStudio.com – Timing is Everything for Viewer Engagement
EdgeStudio.com offers a words to time calculator. This tool is helpful because it can approximately time how long it will take voice overs to read the script for an explainer video or animation. You can even adjust the reading speed to improve accuracy.
I use it to polish up a final script for recording because it helps me get creative with a storyboard and ensure the narrative and call-to-action flow visually.
Remember, the purpose of video marketing is to get the audience to take action, drive leads, increase sales, or expand brand awareness.
Every video produced should positively reflect the brand, be interesting to the target audience, and inspire the audience to do something you want them to do.
Setting goals for the video is key to deciding which tools are best for your project. Are you focusing on sales, conversions, and click-through rates? Or are you focused on improving your engagement rate and raising brand awareness for more impressions? The answers to these questions will help you define the best resources to use.


3. Google Web Designer – Easy Tool for Creating Beautiful HTML5 Motion Graphics
Google offers amazing tools to content creators, such as the Google Web Designer. This animation tool can help you create both HTML5 friendly designs and motion graphics that can function on a variety of devices while seamlessly integrating with Google Drive, Google Ads, and the Display and Video 360 application. This will continue to be a vital tool as flash is phased out and HTML5 is regularly used.


4. HTML5Maker – The Animations Tool You Use When You Don't Have The Time
I absolutely love using the HTML5Maker because it comes with ready-for-use templates when I need to create quick and captivating animations within minutes. I am also a fan of this animation tool because I can save projects within its cloud storage, which allows me to quickly edit and download animations when I need them. I recommend this tool for any animation projects using HTML5, CSS3, and JavaScript.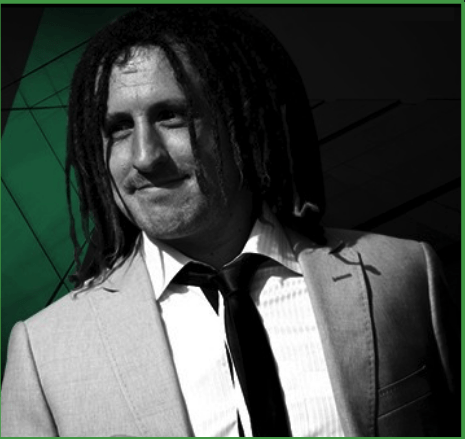 1. Lumen5
From my experience, I believe that Lumen5 is one of the best video marketing tools out there. Without much video production or editing skills, you're able to create professional videos within minutes. They have so many video footages that you can use and there's a feature that I love where you can repurpose one of your articles into a video easily.


2. Animoto
Another tool that I love is Animoto. This is different from Lumen5 because in this case, you can create animated whiteboards without any design skills. It's really awesome if you want to explain your business simply.
If you're looking for something more advanced, I recommend you Adobe Premiere Pro. You can pretty much do everything you think of. Note that the learning curve is pretty steep with Adobe Premiere and it will take you much more time to create something decent compared to Animoto or Lumen5.




I have positive experiences using Instasize, Lumen5, and Canva.


1. Instasize
Instasize was one of the original video editing apps that allow you to make a perfectly square video for posting on Instagram. In addition to resizing, you get access to a wide array of filters and fonts. You get more choices with the premier Instasize plan, but I find the free plan sufficient for my video editing news. Also, the support team at Instasize is friendly and responds promptly. The proof is in the numbers: 2,000 people search for information on Instasize monthly.


2. Lumen5
Lumen5 is my go-to choice for video editing. Of all these easy and quick video editors, Lumen5 is the easiest and quickest. This is due to the fact that Lumen5 is a service that pulls from your blog's RSS feed. In other words, Lumen5 makes a video based on your blog post content each time you publish. Choose the format to suit your social media needs. I repurpose the video across social channels and I embed the code in my blog post which boosts my SEO and decreases my bounce rate. People stay on your blog post longer when they watch a video. Lumen5 has a wide variety of music choices, templates, and stock photos. Did I mention Lumen5 is free? The support team responds quickly if you need help. I cannot rave enough about this service.


3. Canva
I switched to using the Canva app for video creation to offer novelty to the people on Instagram that see my video templates. To my delight, I find that my engagement is higher both on Instagram and YouTube when I post videos made with Canva. Canva offers stock photos and even videos for you to put in your videos so you can have a combination of still images and moving images. Like these others, Canva offers many fonts and a wide choice of templates and music selections.


FAQs: Video Marketing Tools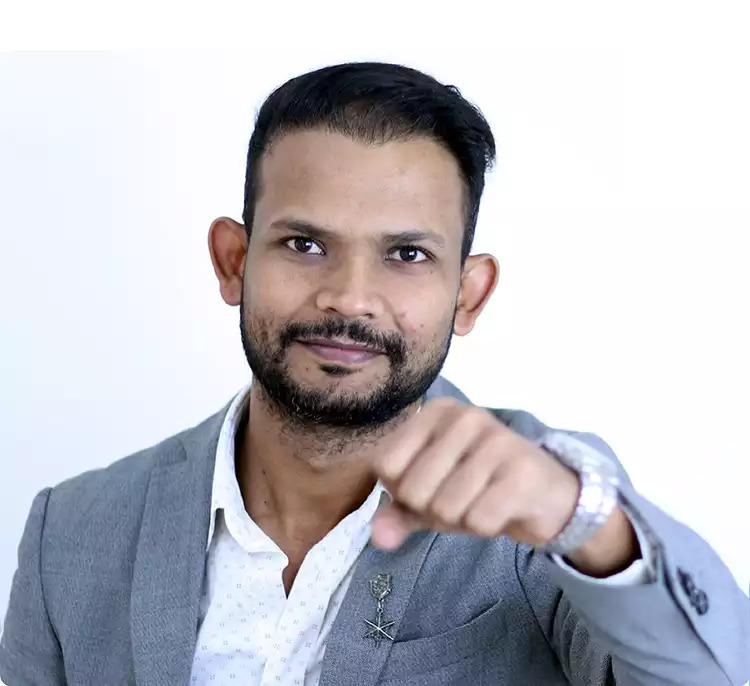 About Deepak Chauhan Hi, I am Deepak Chauhan, a Digital Marketing Strategist. I'm the CEO & Co-Founder of VOCSO Digital Agency, a creative web design, development, and marketing agency based in India & USA.