Searching for the top YouTube marketing tools to grow your channel? Here we at VOCSO have covered the most using YouTube video marketing tools recommended by marketing Gurus. Let's find what tools they are using to up their video marketing game.


Top YouTube Marketing Tools to Grow Audience, Revenue and More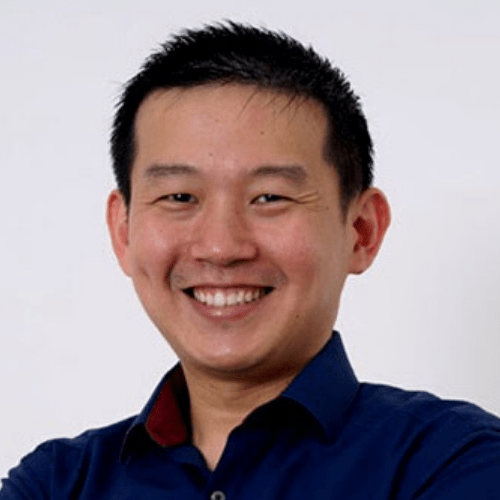 1. Tubics
YouTube SEO is still massively overlooked despite the benefit you'll get, once you cracked the code. You know that putting extra effort into optimizing your YouTube content will lead you to rank higher in the search result. This is how you can get more views.
There are many tools you can use to optimize your YouTube content. One of the best ones is Tubics. I use this tool to optimize my YouTube video traffic and views.
One of the greatest things about this tool is that it gives a review and advice on every video that you uploaded on YouTube.
From the title to the description, Tubics gives you a clear step-by-step guide to optimize your video— what needs to be improved and how to improve it.
Tubics scores your channel optimization so you can continuously improve it. It also gives you the list of optimized and not optimized videos.
Another great feature is that Tubics gives you suggestions for the focus keywords and tags, making it easier for you to handpick the best keywords and tags while still using the same tool.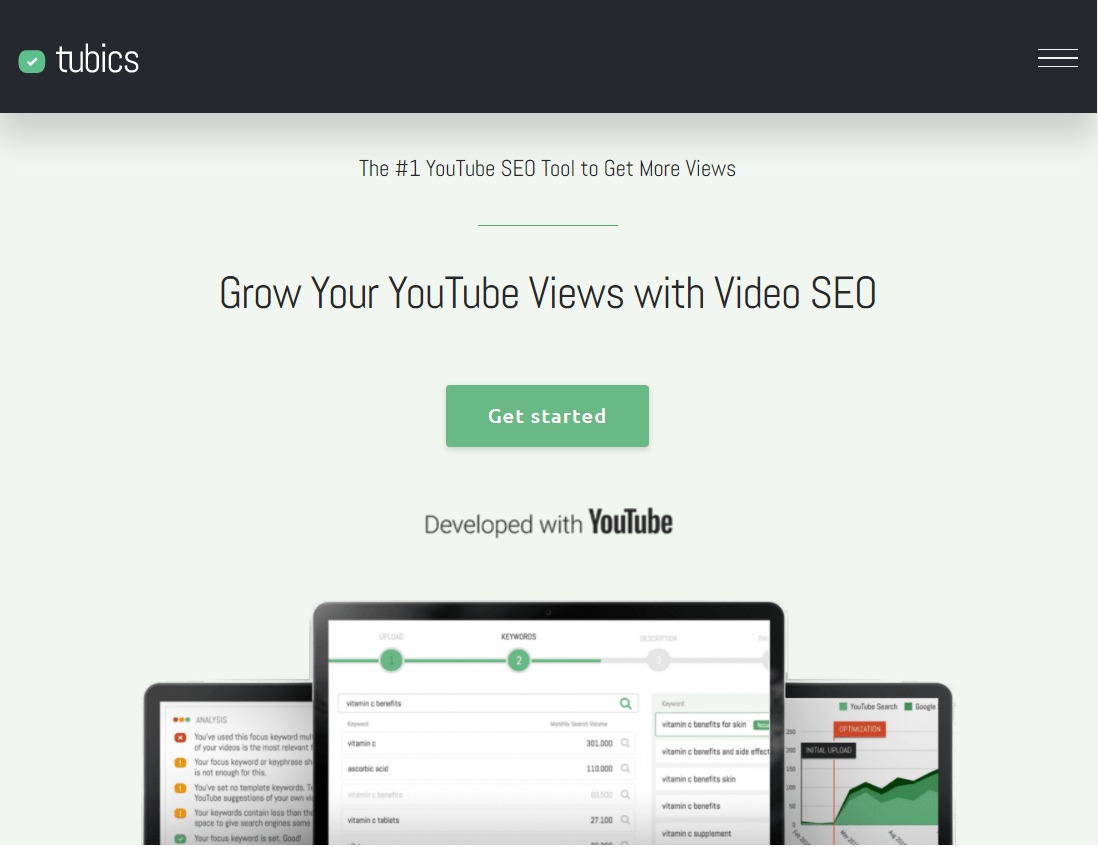 If you're beginner or intermediate in YouTube SEO experience and knowledge, this tool can definitely help you to improve your channel visibility in YouTube search.


2. Canva
Thumbnail is essential to capture the audiences' attention from the first glance. It can be even the deciding factor for them to click on your video. One of the best online thumbnail makers I've used is Canva.
The best thing about Canva is that it's FREE (you can choose free, but it also has paid features). Besides that, it gives you a whole bunch of different thumbnails, even for different genres and industries, not to mention that it's easy to use.
There are more than 400 thumbnails you can use to customize your own catchy YouTube thumbnail— you can freely redesign it into your own brand name, your own title, pop your own picture on it, and more.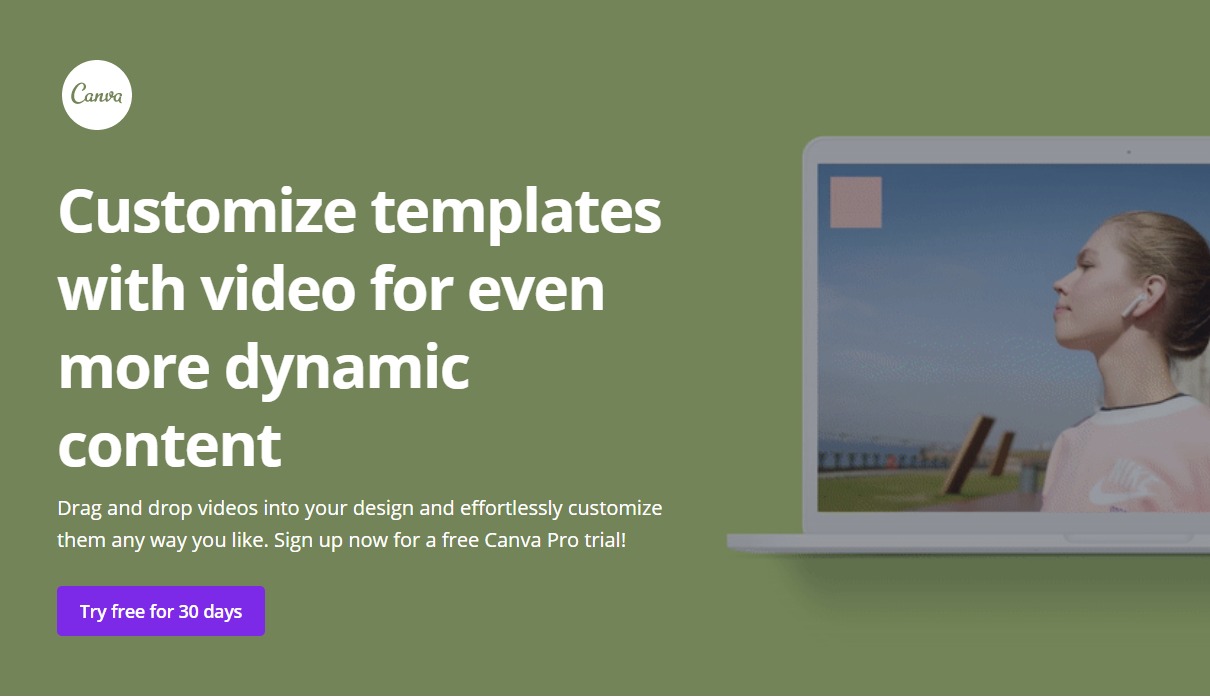 That is why Canva is such a lifesaver for you who sometimes struggle with creativity.
To create your eye-catching thumbnail, all you need to do is to pick a template, drag and drop your pictures, write the headlines, change the colors if you want to, and that's it. You can download it straight away to your computer with a JPG or a PNG format.
3. Social Blade
Keeping up with your YouTube stats is the best way to see your progress on the platform.
YouTube already offered the analytics feature for public use for free, but it doesn't really give you everything super clear.
In this case, Social Blade can be your go-to tool.
Social Blade gives you daily reports for your numbers of subscribers, video views, and estimated monthly and annual earning.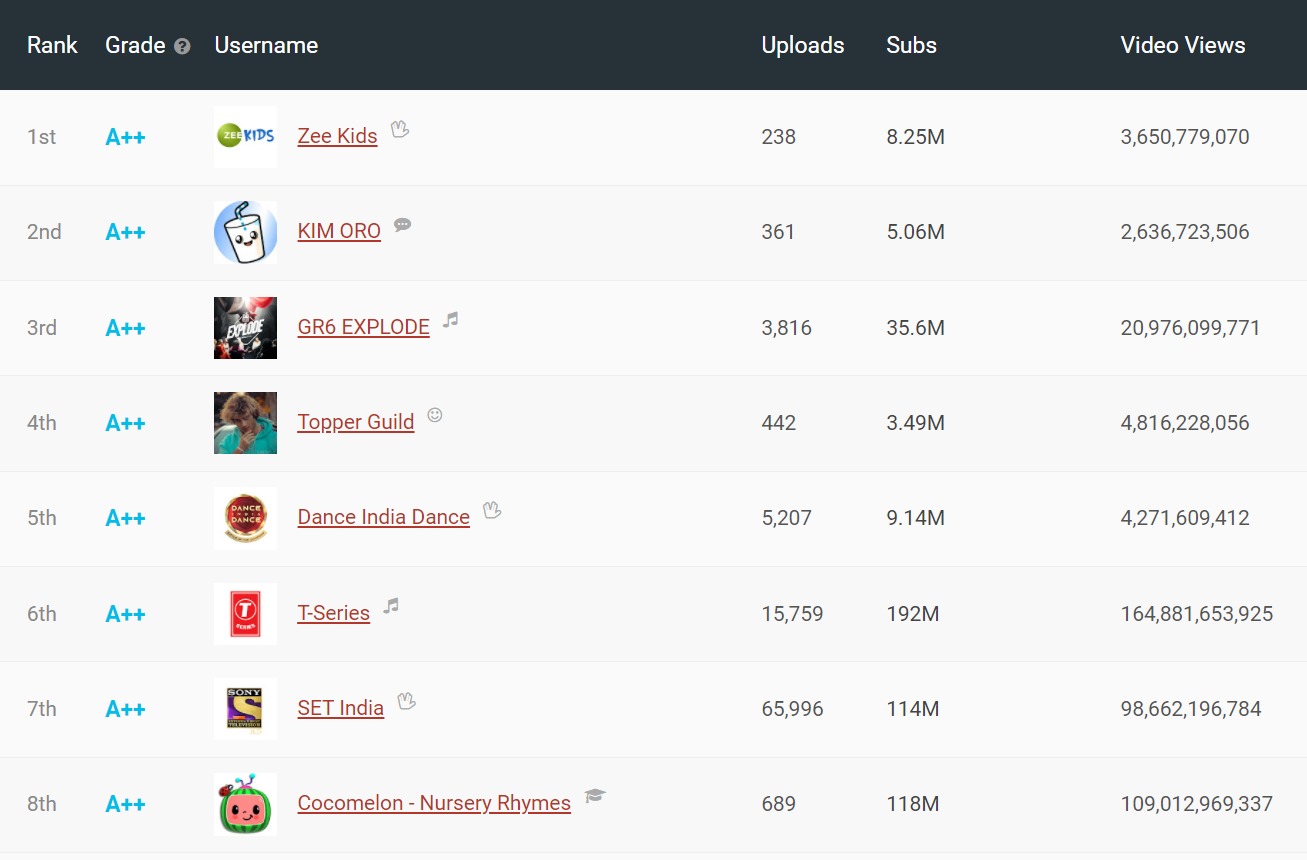 One of the best features of Social Blade is that you can look up to your competitors' stats. It also allows you to compare up to three YouTube channels to give you an essential indication of how well you are compared to your competitors.
Another cool feature that it provides is the live subscribers count. You can see in real-time when the numbers go up, giving you a motivation to continue to push harder on growing your channel.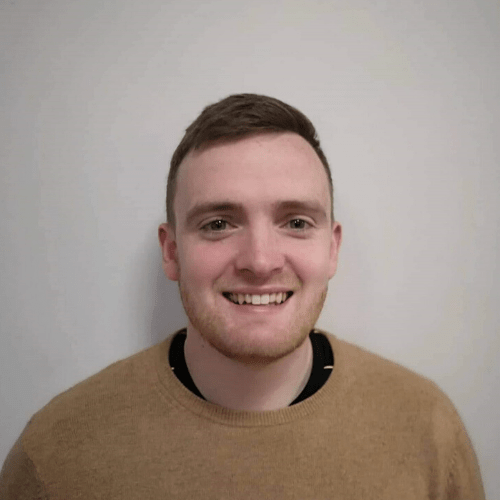 Design Wizard
Design Wizard is a superb tool for YouTube marketing. You can quickly and easily create high quality videos for your YouTube channel without any design experience.
Design Wizard's features include animated text, uploading images and videos and editing videos on a timeline. There are thousands of video templates to choose from, allowing you to create exactly the kind of design that you need.


Some of the template categories include sale videos, business videos, gaming videos, beauty tips videos, birthday videos and holiday videos.
The videos in the Design Wizard library are premium quality and will enable businesses to increase engagement, and in turn help them form a better connection with their audience and customers, ultimately driving more leads and sales.
Video has become a key component in any successful marketing strategy, no matter what business you are in.
YouTube marketing offers up all sorts of opportunities for businesses to inspire, teach and influence their audience, regardless of what they are trying to sell.
Implementing video can help you promote your brand, expand your reach and grow your business. And with the help of Design Wizard, everyone can create great YouTube content.
You can also create image designs from Design Wizard's huge range of professionally-made image templates. These images could be used to make a logo, a profile picture or cover art for your YouTube channel.
Design Wizard currently has 4 plans: Basic, Pro, Business and Enterprise. You can try out some of these plans by subscribing to the 14 day Pro Trial or the 7 day Business Trial. You can download videos independently, but to avail of videos as part of your plan, you'll need to sign up to either Business or Enterprise.
On Business, for example, you get unlimited standard video downloads and unlimited image downloads. It's a fantastic plan for any YouTube marketers who need to create premium video content on a regular basis.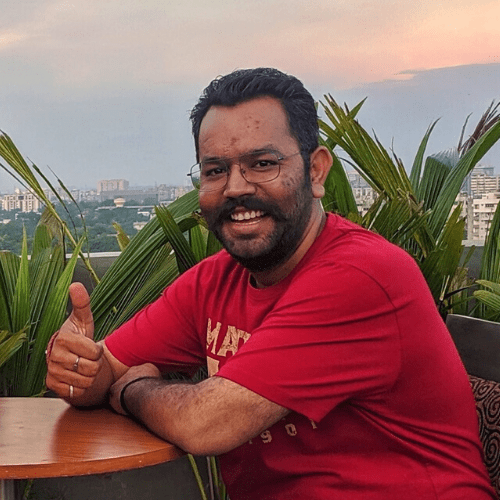 Amit Panchal
Digital Marketing Consultant at Amit Panchal
1. BuzzSumo
For a great video, you need to have a great topic. For content creators, coming with new topics relevant to their audience is always a significant challenge. You need to find content that is trending and interesting. BuzzSumo is a platform for content creators to discover content ideas quickly.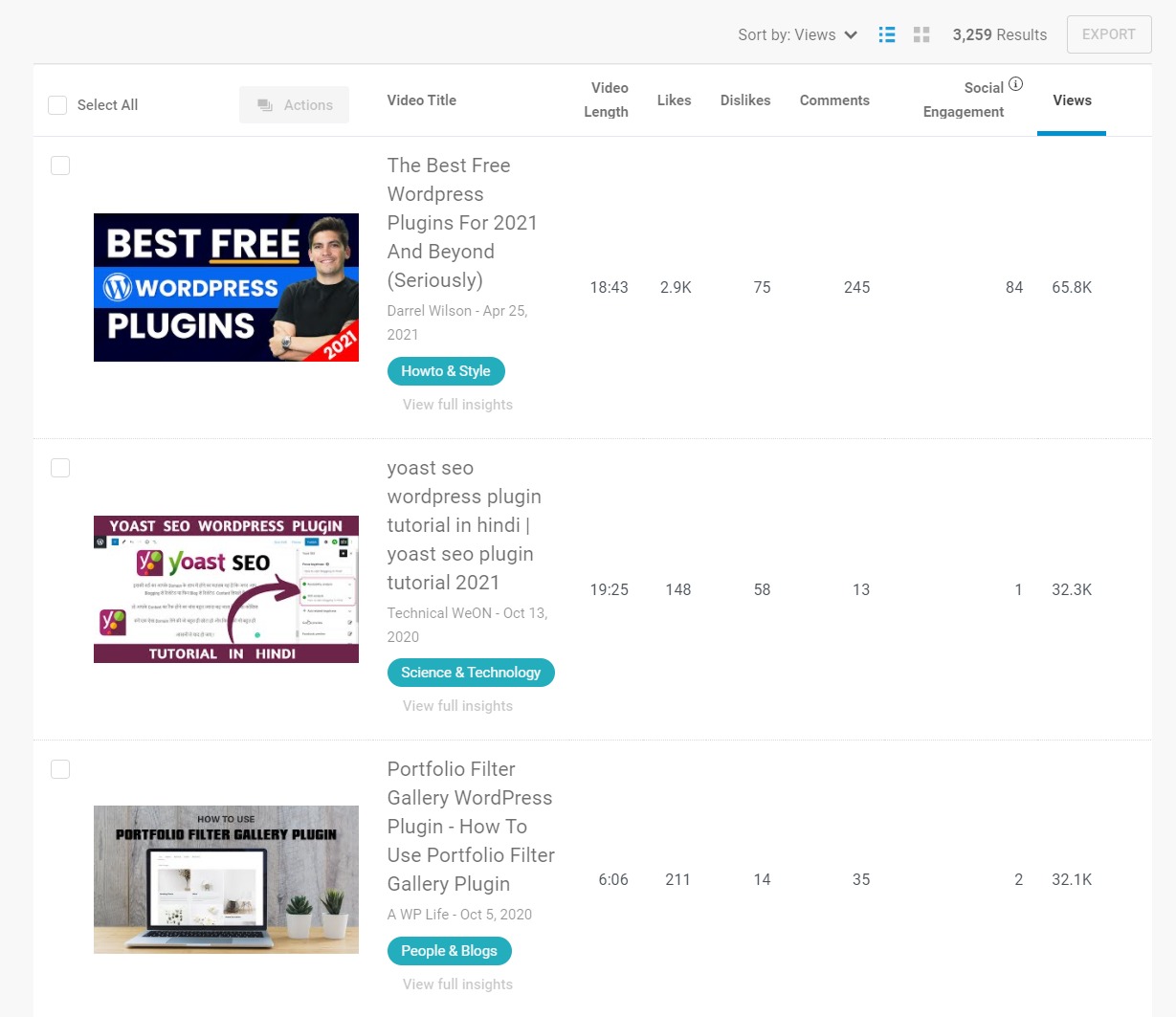 Use Social Search feature; enter a keyword and identify what kind of content is currently trending on YouTube. Apart from finding ideas for content creation, you can use it to create a content strategy, optimize your influencer marketing strategy, and perform competitor intelligence. It is a paid platform with plans starting at $79/month.


2. Wondershare Filmora
Filmora helps you to create high-quality and exciting videos for your YouTube channel. It also offers sound tools to add suitable BGM for your videos. With Filmora, you can layer different clips and video effects. You can add up to 100 layers to structure your content.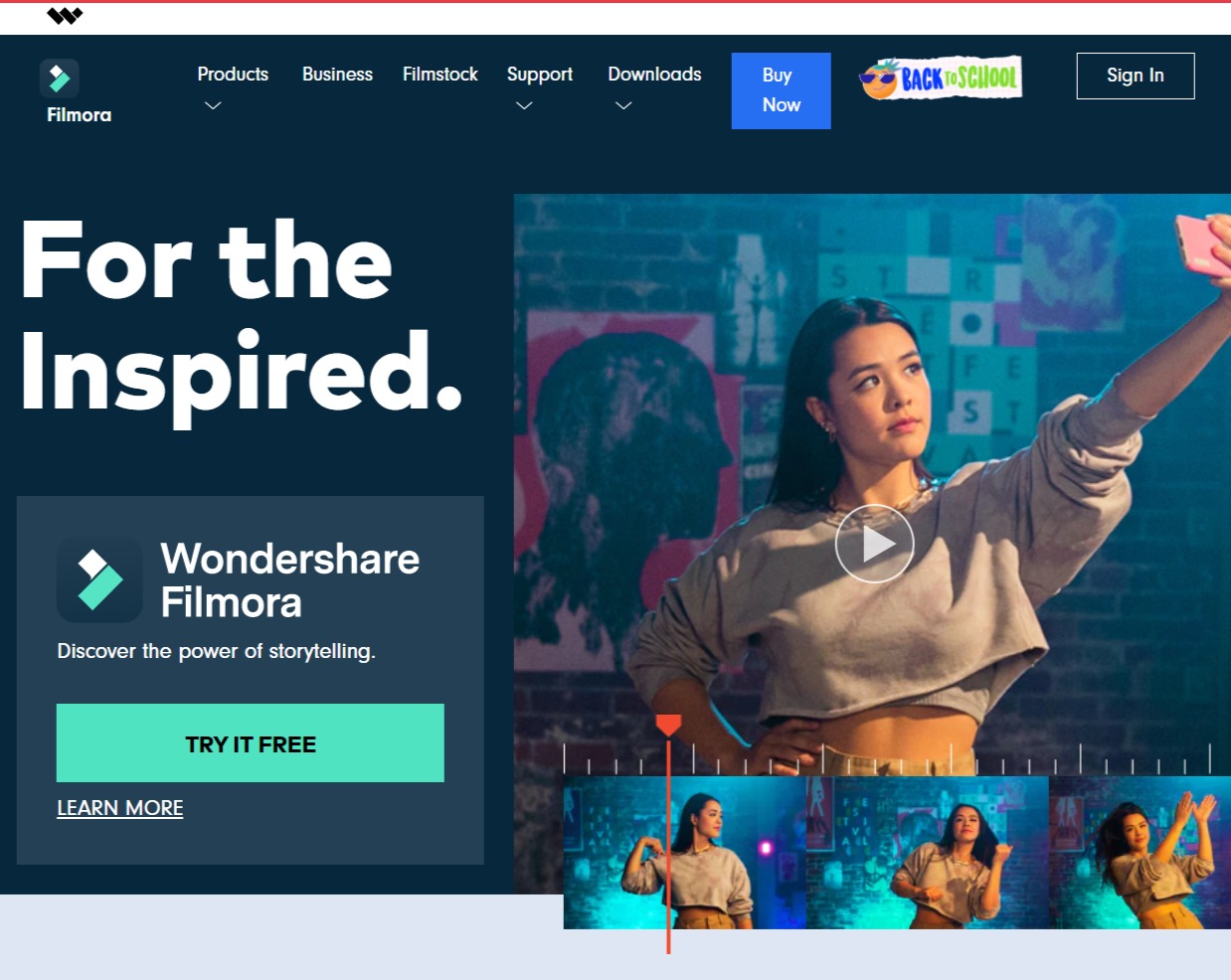 3. Canva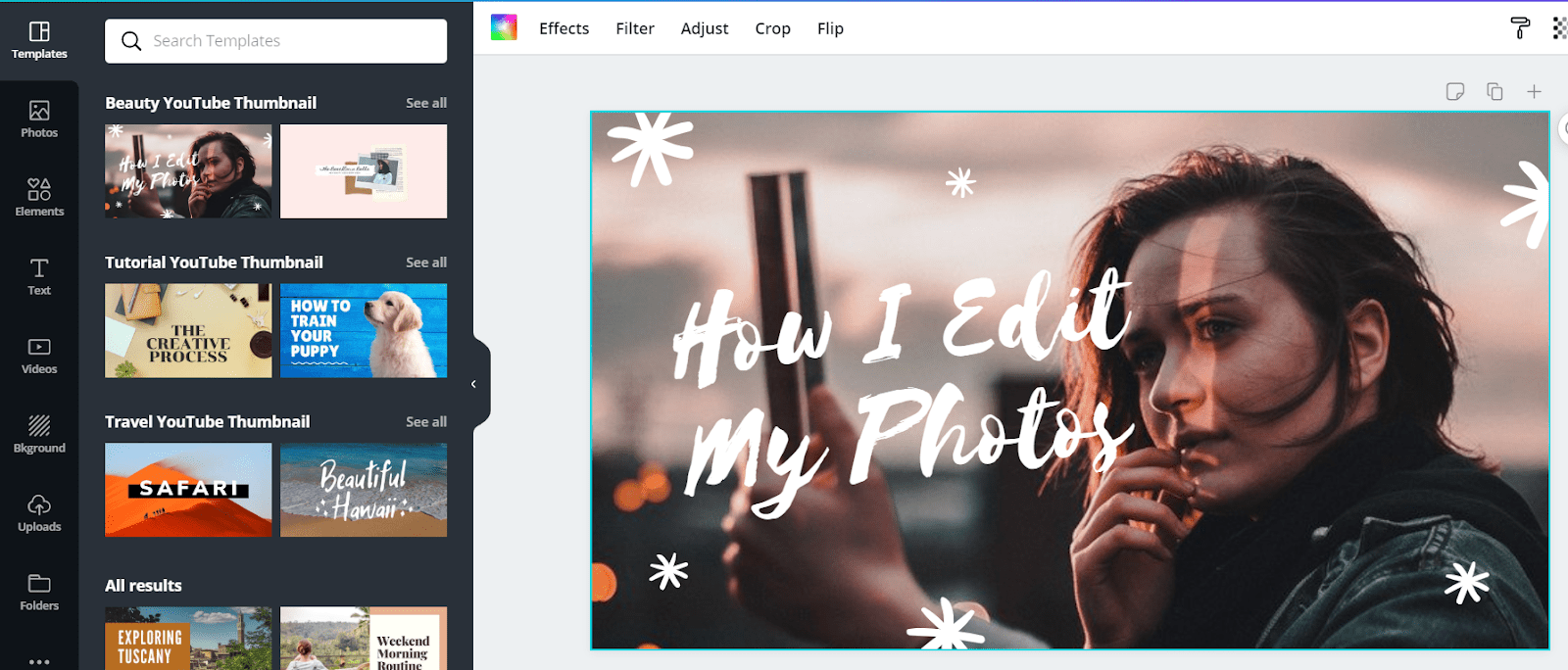 Having an attractive YouTube channel banner and video thumbnail is very important. According to Real Engineering, not having an appealing thumbnail can drop video views significantly.

Canva helps you create attractive channel banner and great thumbnail for videos. The best thing about Canva is you can use readymade templates, so you don't have to worry about dimensions and resolution.

4. Unbox Social
Using Unbox Social, you can get end-to-end insights about the performance of your YouTube channel. The tool will capture engagement, measure the audience retention rate. Apart from YouTube, you can integrate the tool with pretty much any other social media account.



For every video you publish on YouTube, you can monitor the analytics. Besides, you can measure video views, video shares, viewer demographics, and engagement levels for every video.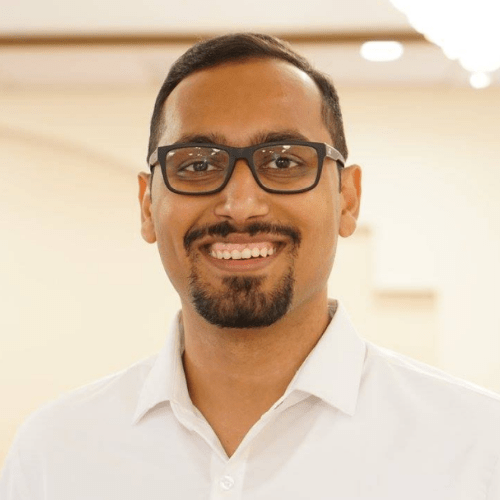 Syed Balkhi
Founder of WPBeginner
1. Google Keyword planner & Keywordtool.io
Before publishing a YouTube video it's important to research some keywords to find out if the video is something that your audience wants to hear. We like using Google's free keyword planner, but have also found keywordtool.io has been very useful at identifying keywords specifically for YouTube. If you're new to YouTube and just starting to build an audience, then keyword research is a step you don't want to overlook. You'll want to target keywords that have a good amount of traffic and are lower in competition. This will help increase the chances of your video showing up on the first page. Once you've established a strong audience, you can ask them questions to find out what videos they would like to see next from you and create content around what they want to see.


2. Canva
For designing thumbnail pictures, another tool we have found helpful is Canva. You can use Canva for free and it lets you be as creative as you want without having to be an expert in graphic design. They have a drag and drop selection with many clip art images that you can add to your thumbnail to make it more interesting, and ultimately, more click-able.


3. RafflePress
The last tool that has helped us grow our YouTube channel is RafflePress. We create a lot of giveaway contests at WPBeginner and with RafflePress we're able to have YouTube as a way to enter the contest. For example, if the person watches our video or follows us on YouTube, then they can enter the contest. This has been a unique way that we've been able to grow our channel this year.
Those are some of our top tools that we've been using for our YouTube channel. Hope that you find them useful with your own YouTube marketing goals.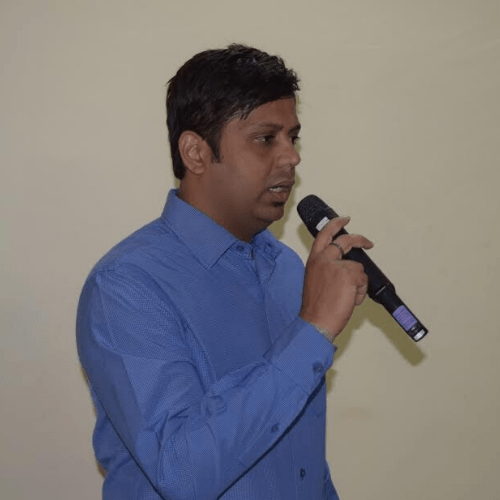 Technology helps in making things easier, faster and more efficient. As a Youtube marketer, we also need technical tools which can help us in creating videos, distribute them, optimizing them for search engines and social media.
Now a days there are tonnes of tools available and it becomes difficult for a Youtube marketer to figure out which one to use. Trying every alternative is time consuming and requires some serious efforts.
At Vidsaga we figured out these 4 free, simple and effective tools which we use it ourselves.And hence sharing the list with fellow Youtube Marketers.


1. VidIQ
It helps in finding keywords for YouTube SEO, Youtube Video Analytics and more.
YouTube SEO works little different than Google SEO.
Google says – why should I rank this content and takes a long time to decide whether to push the content up or not
Youtube says – why should not I rank this video and immediately places it in top of the results and based on 24 hours performance, push the content down.
Similarly, keywords for Youtube and Google are different. VidIQ comes handy for this and helps in figuring out the Youtube Keywords. It also provides SEO score of the video.


2. Kapwing
Editing is the major task in creating videos and it's a specialization in itself. But Kapwing has made life easy with their drag and drop features for the Youtube video creators and marketers. It's a very simple online tool to learn and do editing for beginners.
It also provides customised tools for different video type.


3. Pixabay
While creating videos, we need stock images and videos to express our ideas clearly. Most stock websites are either paid or requires attribution. Pixabay's' stock images and videos are free for commercial use and no attribution is required.


4. Camtasia
Camtasia enables you to make screencast videos easily. The major use case is to create educational videos, product demo videos, tutorial videos etc.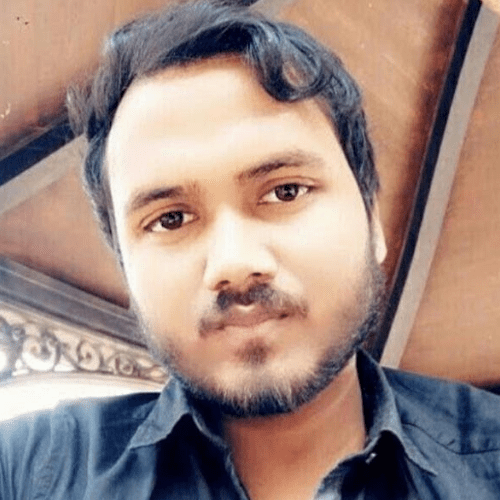 Dibakar Bala
Founder and Digital Marketing Expert at Dibakar Bala
2021 is the Year of Video Marketing. And, YouTube is still the first platform you would choose to upload your video ahead of Facebook, Instagram, TikTok, etc.
Ever since I had published the article, a lot of new Tools have come into the market. Also many of them have become totally obsolete.
Currently, I would like to break down a YouTube Marketing Campaign into three major categories.
Topic Decider a.k.a. Keyword Research
Post-Publishing Promotion
Analytics to measure the success of the Campaign
Sharing tools for all these three stages once again would call for a 3000 words article.
Thus, here I'll only be discussing Stage 1 : Topic Decider a.k.a. Keyword Research.
To be marketable, first you will have to be relevant. Thus, Keyword Research is mandatory for a successful YouTube Video Marketing in 2020.
If you're someone who invests a lot of Time, Money and Effort in every video you produce – this stage is 'The Most Crucial' for you.
Here's how you should research for a YouTube Keyword.


1. YouTube Search Predictions
Go to YouTube and type in your primary niche keyword.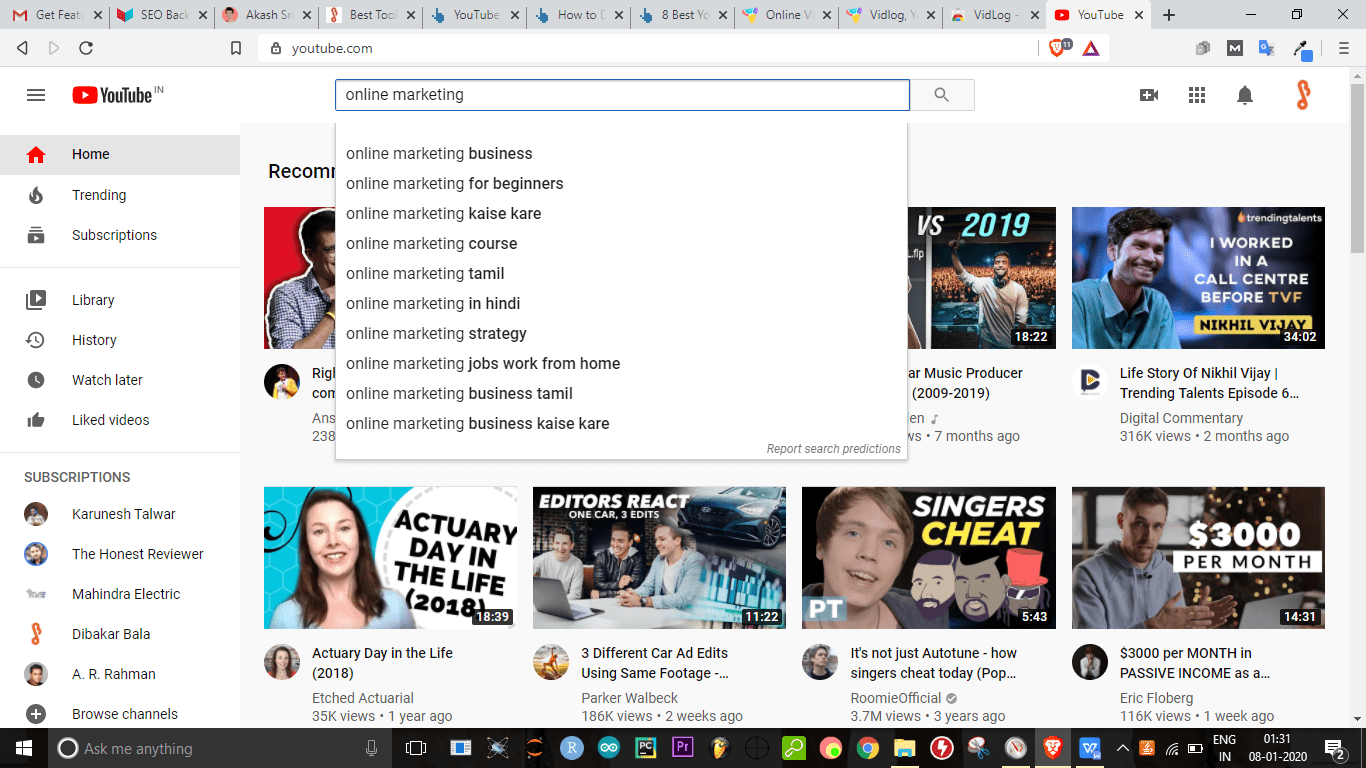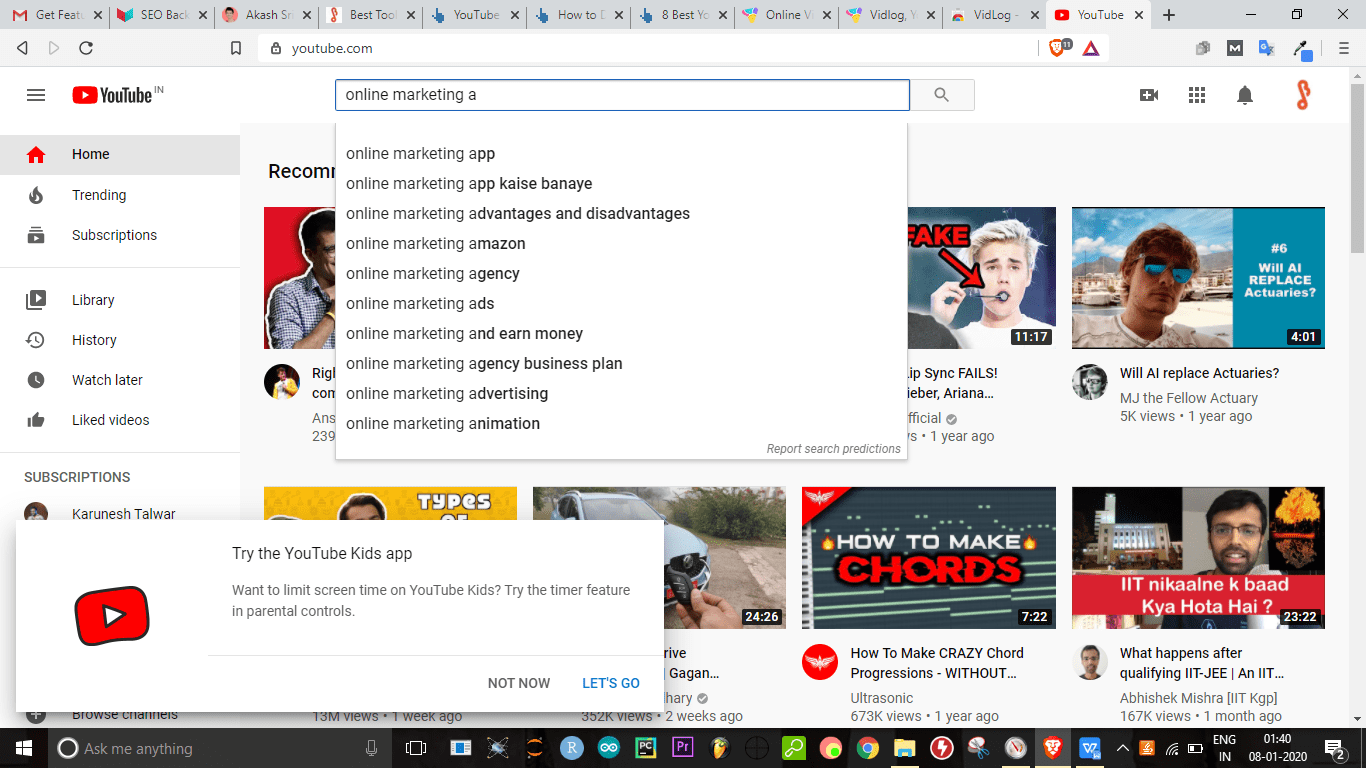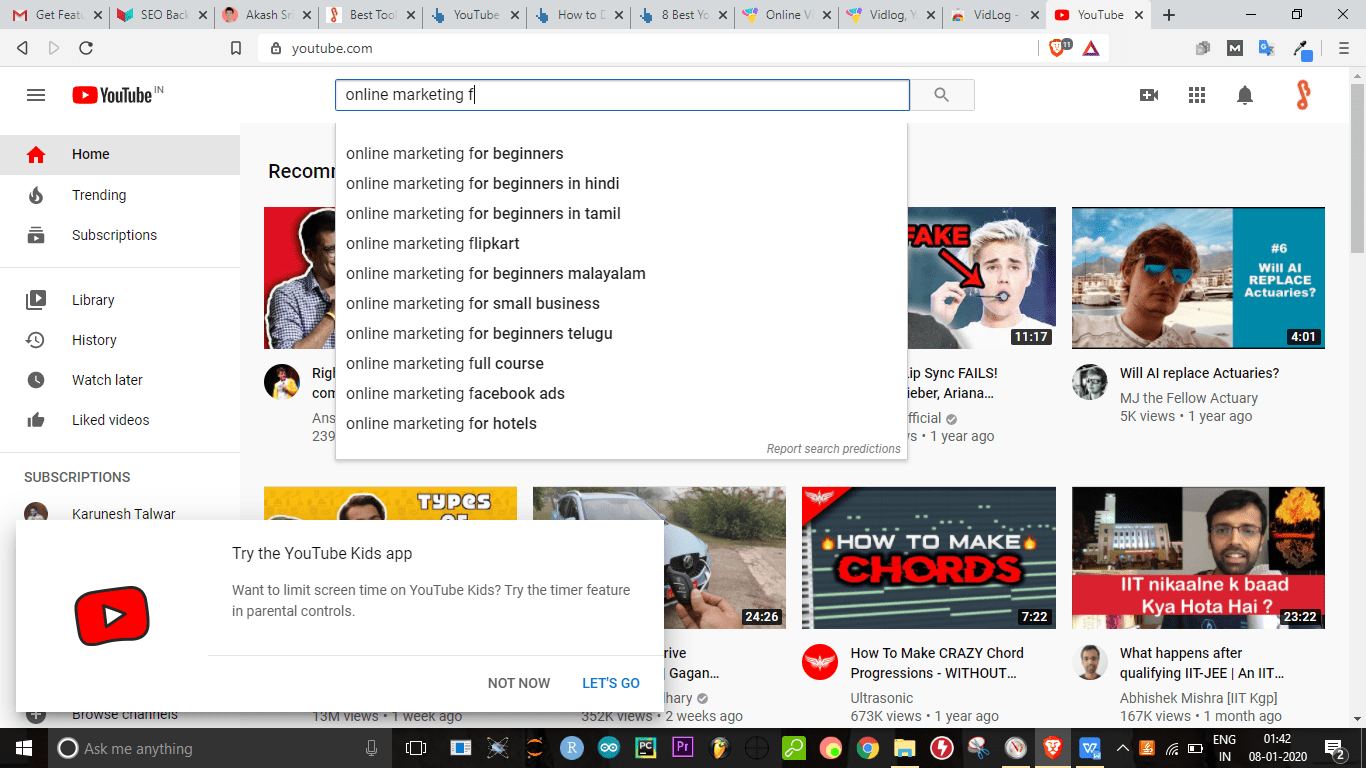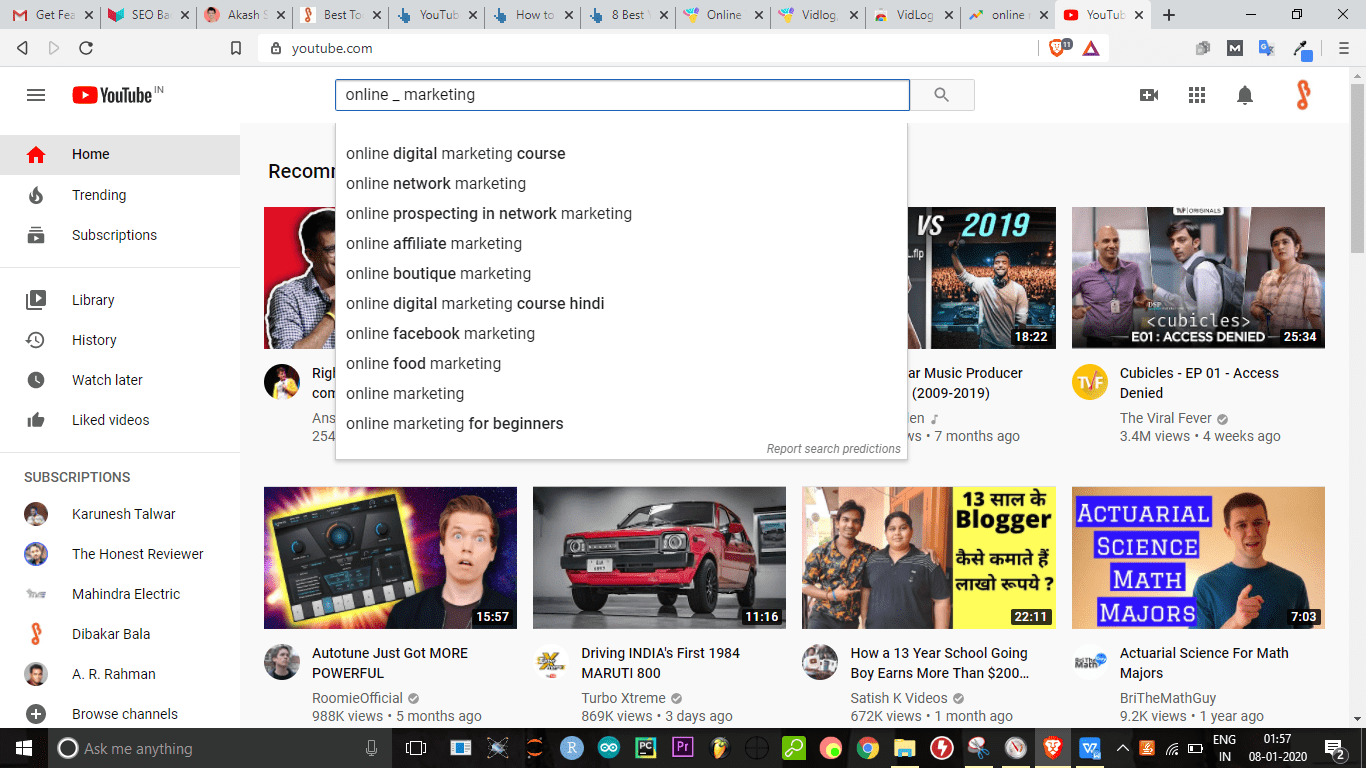 Let's say your niche is "Online Marketing"

Now, you will have to simply type 'a,b,c,d….upto z' after your primary keyword one by one. You'd see a plethora of Keywords popping up for you in the YouTube Search Predictions.

You can also use underscore operators in between two word of your target keyword string to find more keyword ideas.

Once you've collected all these keywords into a Spreadsheet, it's time for using our second powerful YouTube Keyword Research Tool.


2. Google Trends
Go to Google Trends and type in one of your Keywords into the Search Box.
Oh, Wait! Don't forget to change the Platform. Google Trend by default opens up on Web Search mode which might give you absolutely opposite results.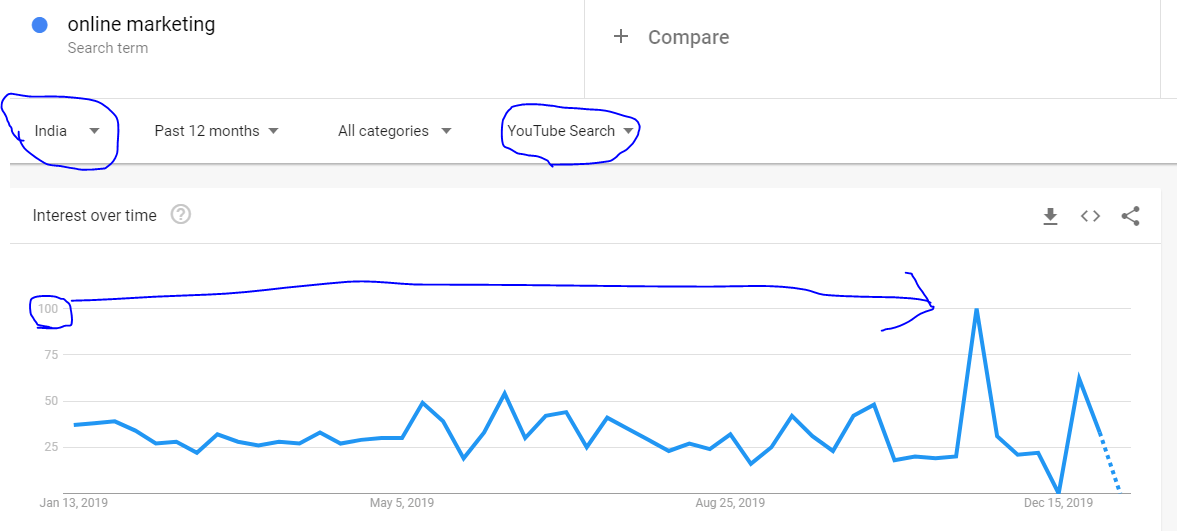 Change the platform into YouTube and now perform the search.





Unfortunately, Online Marketing is not really a popular search term on YouTube. Neither is it trending upwards in the part 12 Months.
But, something like this might be incorrect.
And this is the Time when you should opt for the Paid YouTube Keyword Research Tool.


3. AHREF
As an SEO Expert, ahref is my go to Paid tool for Competitor Analysis.
But, many people might not know that we could also look at our YouTube Competitor's Keyword Rankings through this tool.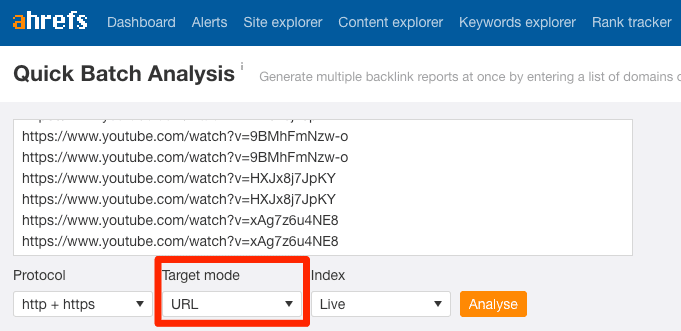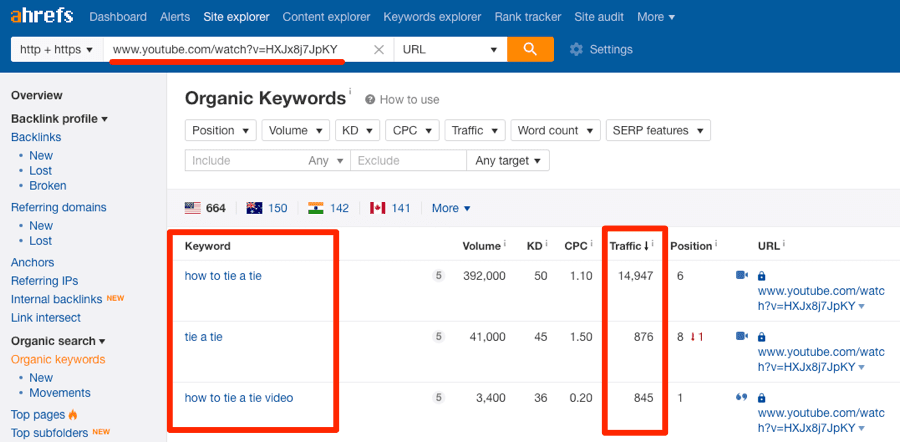 Just copy the URL of your Competitor's YouTube Video and paste it inside AHREF's Batch Analysis Tool. It should look something like this once you're a paid member of ahref tool.

Once the results have come up, hover over the Target Url in the result section. You should see an option that says – 'Organic Keywords'

Upon selecting the 'Organic Keywords' option you'd see all the Keywords the Video is ranking for:-

Now it is on you to Create a better Video than your competitor to rank above him for the same keyword he/she is ranking on YouTube.


4. KeywordTool.io
If you're someone who is Lazy like me and can afford a small subscription fee for tools like KeywordTool.io, you would stay ahead of many other YouTubers who are simply beating around the bush.
KeywordTool.io basically does the same work as Tool #1 : YouTube Search Predictor.
But, its Premium Version is YouTube Search Predictor on steroids.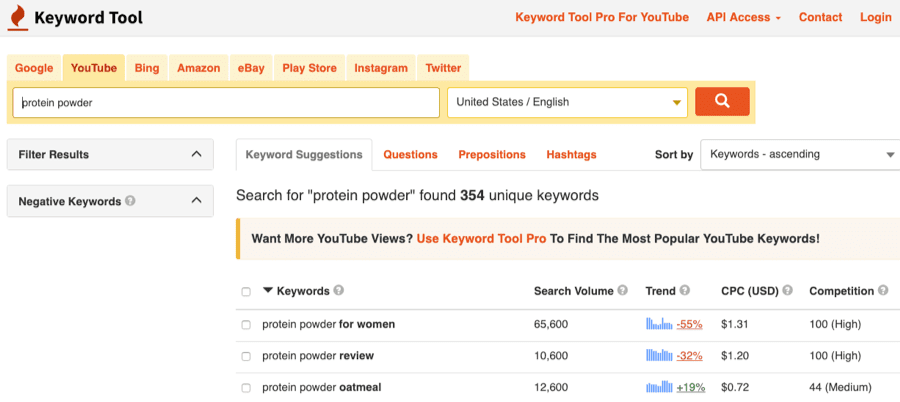 Apart from showing a collection of Keywords, it also shows you the Search Volume, Trend, CPC and Competition for a complete overview of all the suggested keywords related to your main topic.

You can easily exports these results into a CSV / Excel Sheet for manually auditing and filtering later.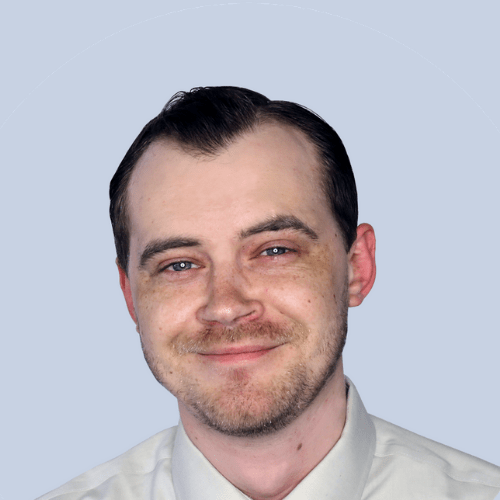 Nathan Turner
Account Manager at iPullRank
Behind Google, YouTube is the second most popular website according to Alexa, and is also one of the most powerful search engines in the world. This platform has allowed users to create, share, and even profit off videos, but in order to have a truly successful YouTube channel there are several tools you will need to utilize.


1. Keyword Tool Pro
YouTube is a search engine, which shouldn't be surprising since they are under the Google umbrella. Like any search engine, you need to perform keyword research to drive as much traffic to your channel and your videos as possible. Keyword Tool is a great place to start and allows you to find great keywords for YouTube, as well as Instagram, eBay, Twitter, Google and more.
The basic version starts at $69 per month and allows you up to 7,000 keywords per day.


2. YouTube Studio
For anyone who is truly passionate about their YouTube channel, Google's YouTube Studio tool is essential. This allows users to manage their channels and videos on mobile devices easier than ever before. You are able to view stats, respond to viewers comments, schedule videos and even upload custom thumbnails without having to use our laptop.
YouTube Studio is free to download on mobile devices from the Google Play Apple Store.


3. Google Data Studio
Another Google tool that I believe can help anyone who is serious about their YouTube channel should take advantage of is Google Data Studio. You are able to create custom dashboards and reports with Google Data Studio to better visualize how channels are performing. You can connect your YouTube to Data Studio to get live data and create charts, tables and much more to better show the impact any changes you have made.
Google Data Studio is also free and connecting YouTube to reports is quick and easy.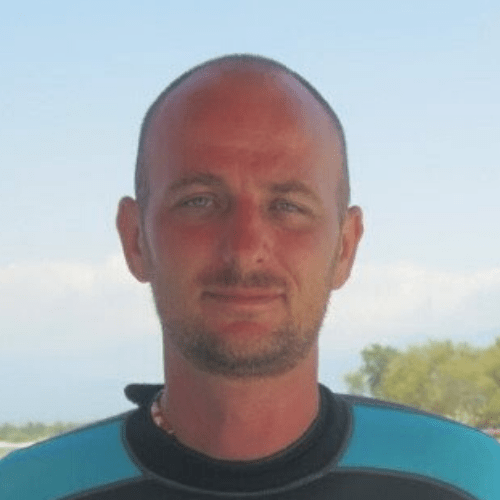 There is a wide range of useful tools on the market for people who are active on Youtube. One of my favorite marketing tools of the moment, which I use for blogging and content marketing as well, is Keywords Everywhere.


1. Keywords Everywhere
Keywords Everywhere is a simple Google Chrome and Firefox extension. The plugin reveals the search volumes for relevant keywords as your browsing. Being able to see how many people are searching for a term is a huge timesaver when coming up with ideas for your next video – especially if your video marketing strategy involves ranking for search terms. It's undoubtedly the cheapest premium SEO tool for Youtube on the market.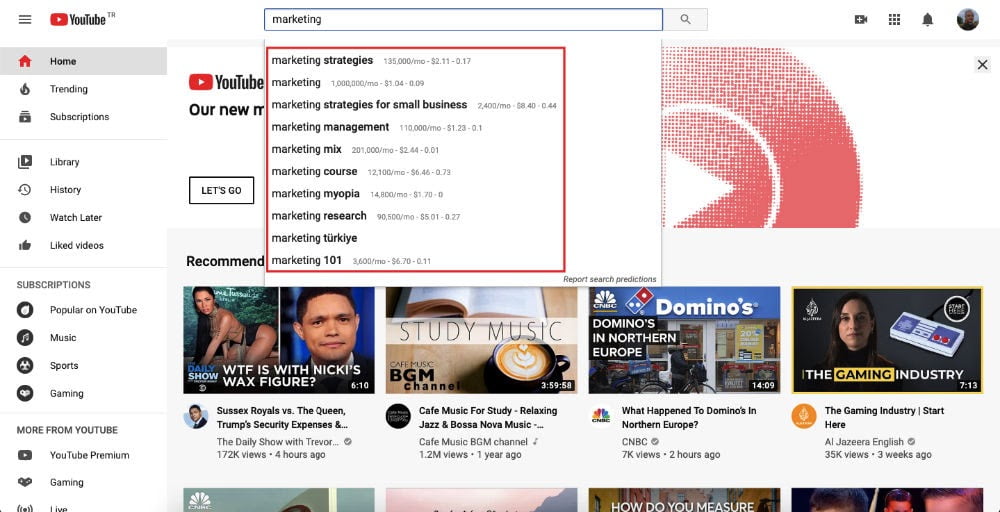 There are plenty of other search tools you can use for Youtube. SEMrush, Ahrefs, and Longtail Pro come to mind. In terms of value for money and functionality, Longtail Pro is my second favorite SEO tool for Youtube. There's a lifetime deal, which makes it affordable if you want to test the platform, or you don't use SEO tools that much.


2. Viddyoze
The second Youtube marketing tool I'd recommend is Viddyoze. If you haven't come across it before, Viddyoze is a cloud-based video animation platform. You can read some Viddyoze reviews here.
You can use Viddyoze to create animated intros and outros for your videos quickly and easily.
There are a lot of video animation platforms on the market, but for my money, Viddyoze is the best. They have a huge library of professional, engaging 3D animations for intros and outros that you can easily customize.
The animations are the kind of thing you can add to your videos to make your Youtube channel look more professional. Coming from an agency background, I find tools like this useful. If you sell video animation services, then these animated graphics look slick. However, I prefer to give clients who use Youtube access to the tool as a free extra. It's a nice gesture that helps you build the kind of bonds that underpin a good business relationship.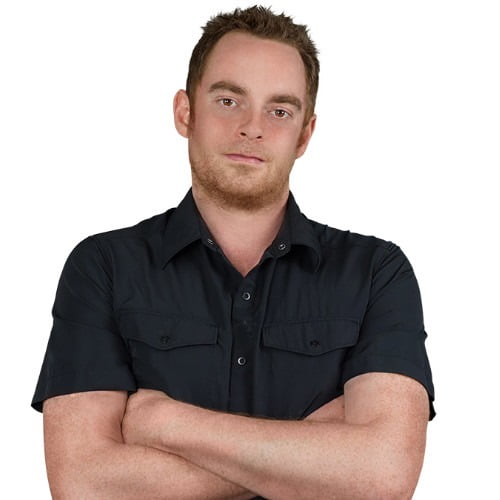 1. Tubebuddy
When it comes to Youtube, my favourite tool is Tubebuddy.
Tubebuddy is an extension you can install on your browser that enables you to use it within your Youtube dashboard, making it much easier to work with.
It has some really cool features that can help you scale your Youtube channel.
It has a ton of:
Productivity tools
Bulk processing options
Video SEO tools
Promotion advice
Data and research to track
Best of all they offer a free plan, which although it doesn't offer all the features (like bulk editing), you can still use a number of the other tools to save you time and grow your Youtube channel.
My favourite day to day part of the tool is the best practices box that appears when you are setting up video:
At a glance, I am able to see what I need to do to optimize my video to achieve the best results and get it in front of as many people as possible.
Being able to bulk edit my videos saved a bunch of time also.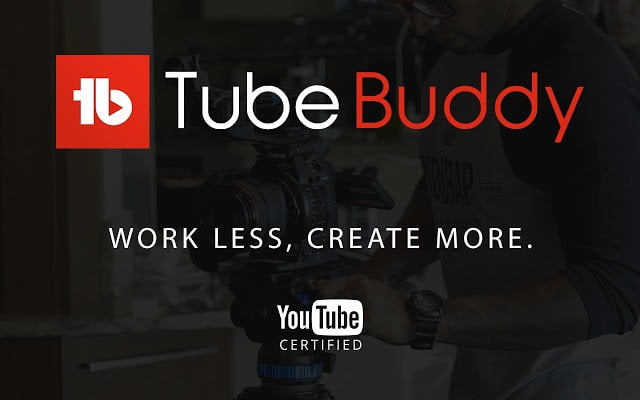 If I have a certain video or blog post I want to point my audience to through the cards or end screens, I can simply bulk update my videos. Fast and easy.
I don't really use any other tools when it comes to Youtube marketing except the one between my ears. Youtube marketing and, well… marketing in general also relies on common sense and managing through experience.
My top tip would be to listen to what your viewers want and then produce the videos that help them achieve that.
Then learn what works and what doesn't when creating and marketing your videos, watch how your successful competitors are doing things and replicate them.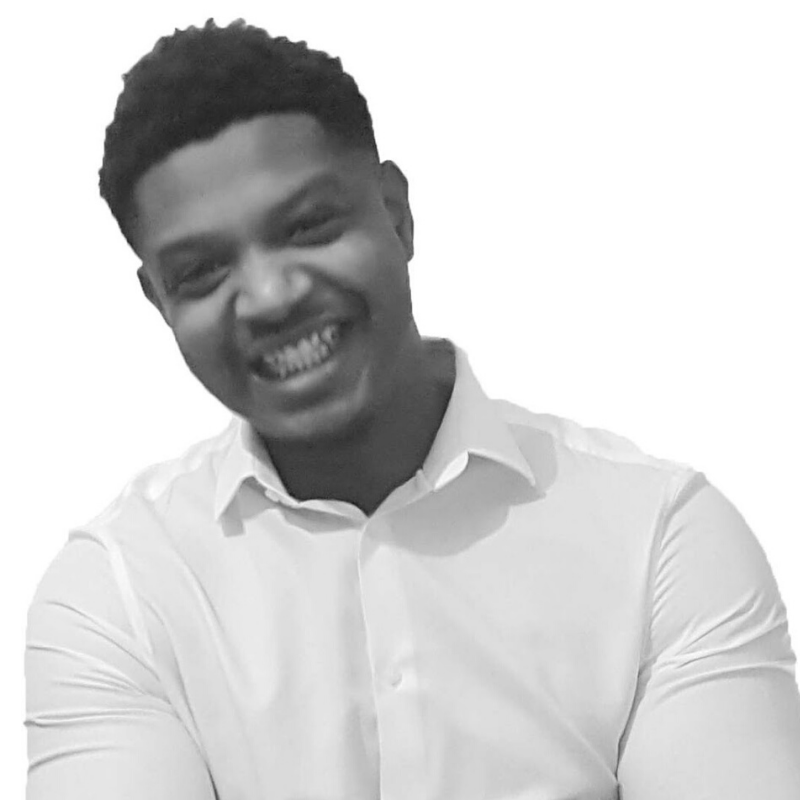 Brian Harris
Founder of SoftwareFindr
No longer can we ignore videos, as it becomes a big part of our lives with Youtube being the second largest search engine in the world. Videos allow us to connect with our audience on a much more personal level than what is currently achieve with our blog posts. That is why we launch the SoftwareFindr Youtube channel 3 years ago. Below are three of the key tools we use to reach more users on Youtube.


1. YouTube Auto Suggestions + VidIQ
Youtube is where the process beings for me to try and gauge what terms users are using and to figure out what type of videos are ranking in the top ten results.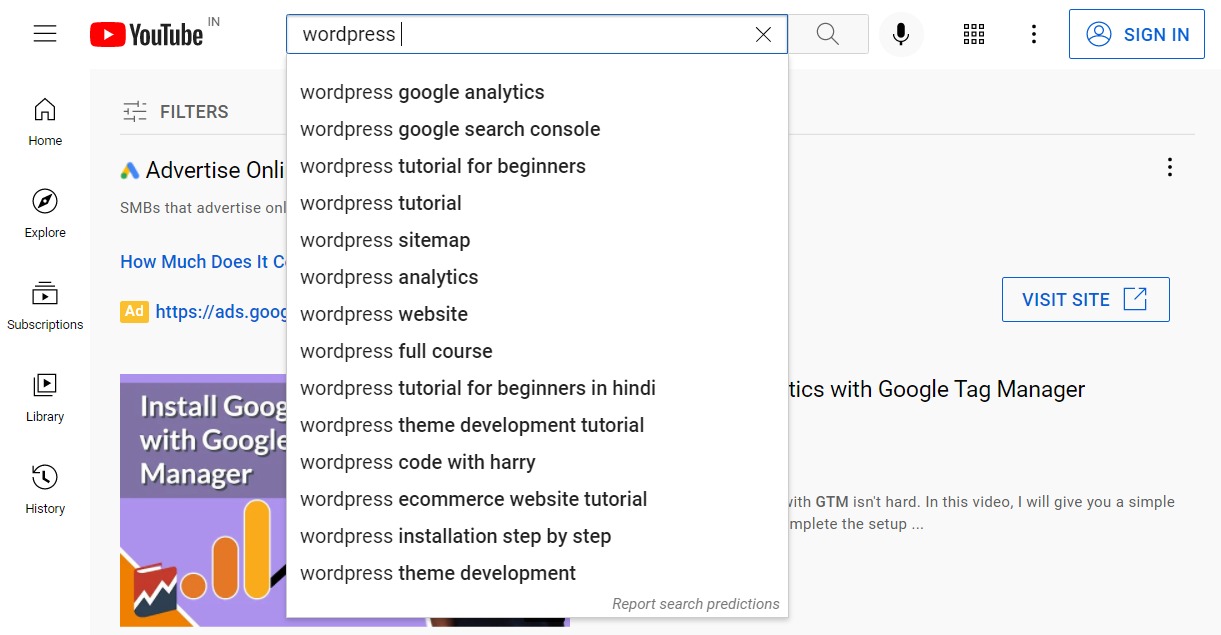 Once I have identified a few search terms like "best WordPress SEO plugins". With the help of VidIQ, I can quickly see how hard this keyword would be to rank for among other useful data such as Average video views, search trends, and more.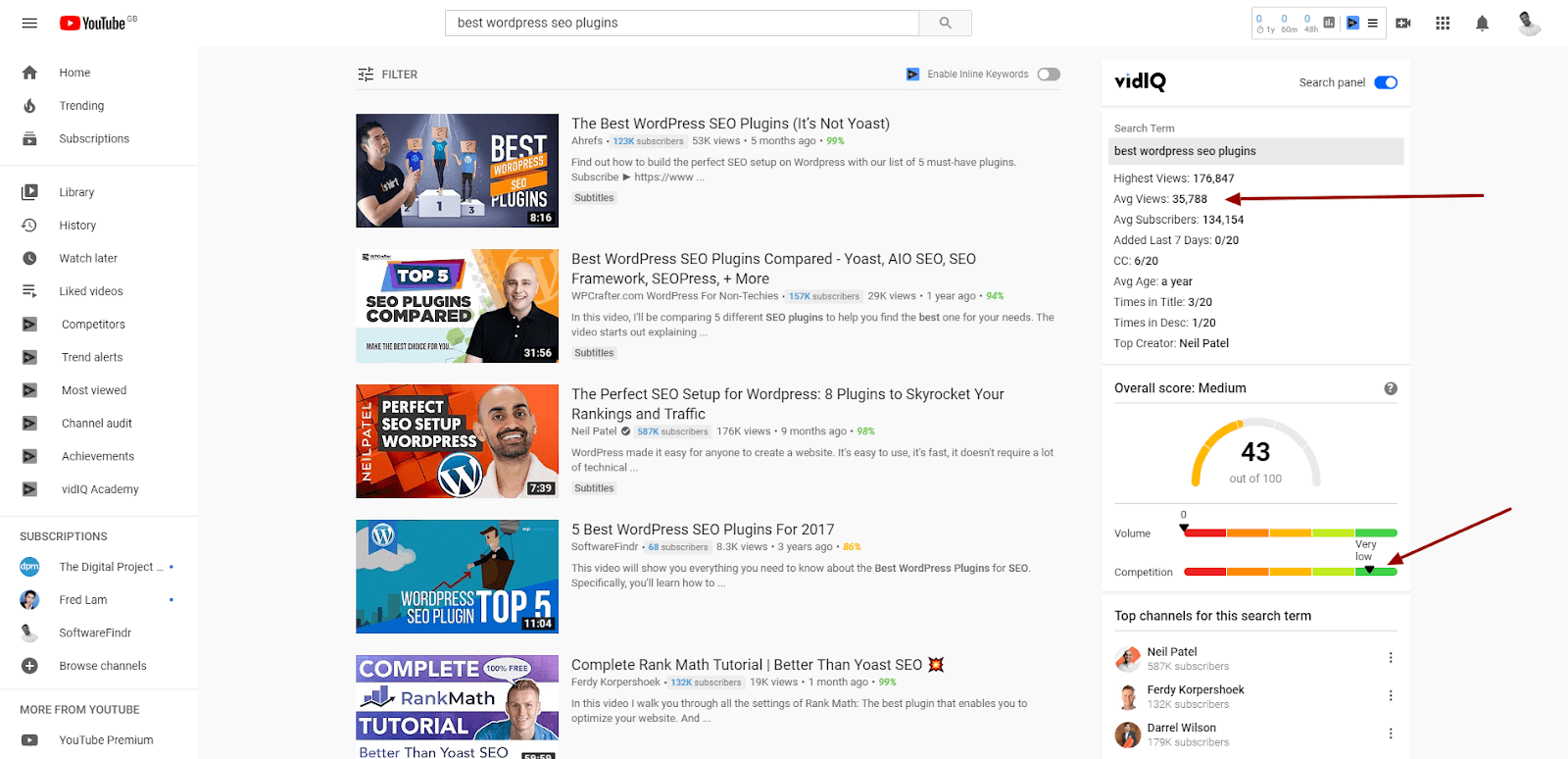 While on the search results page, I make a list of the related keywords to use as tags for my videos. Doing this helps my videos show up in the related section when users are watching a similar video.


2. Camtasia
This tool is a must for creating screencast videos and editing it, ready for Youtube posting. It's super easy to use and allows you to automatically post to Youtube, Vimeo, and other platforms. When comes to adding addition graphics this is also easy to do by dragging and dropping the desired effect at the appropriate viewpoint.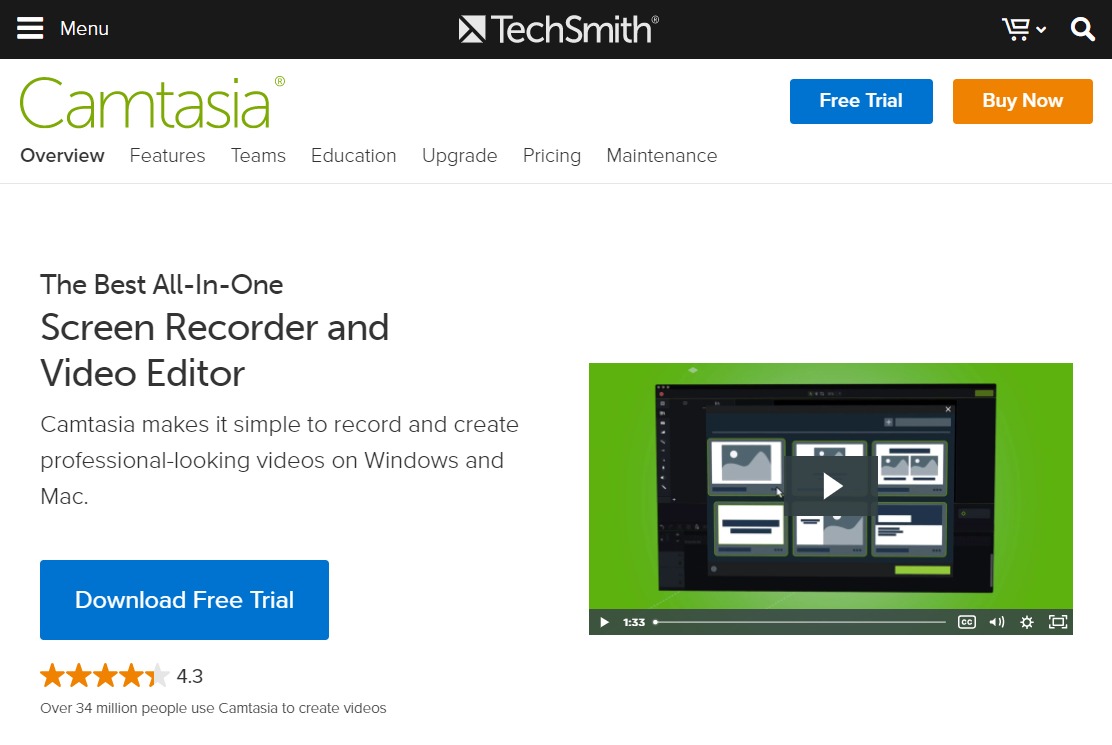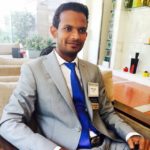 Deepak Chauhan
CEO of VOCSO
Given the immense popularity of YouTube as a powerful video marketing tool, this sharing platform appears evergreen. Hence promoting your brand effectively will ensure better lead conversion as well.


1. VidIQ
Certified by YouTube, this tool promotes the brand's marketing scope. They focus on parameters including tags, watch duration and social media distribution (rather than merely subscriber volumes).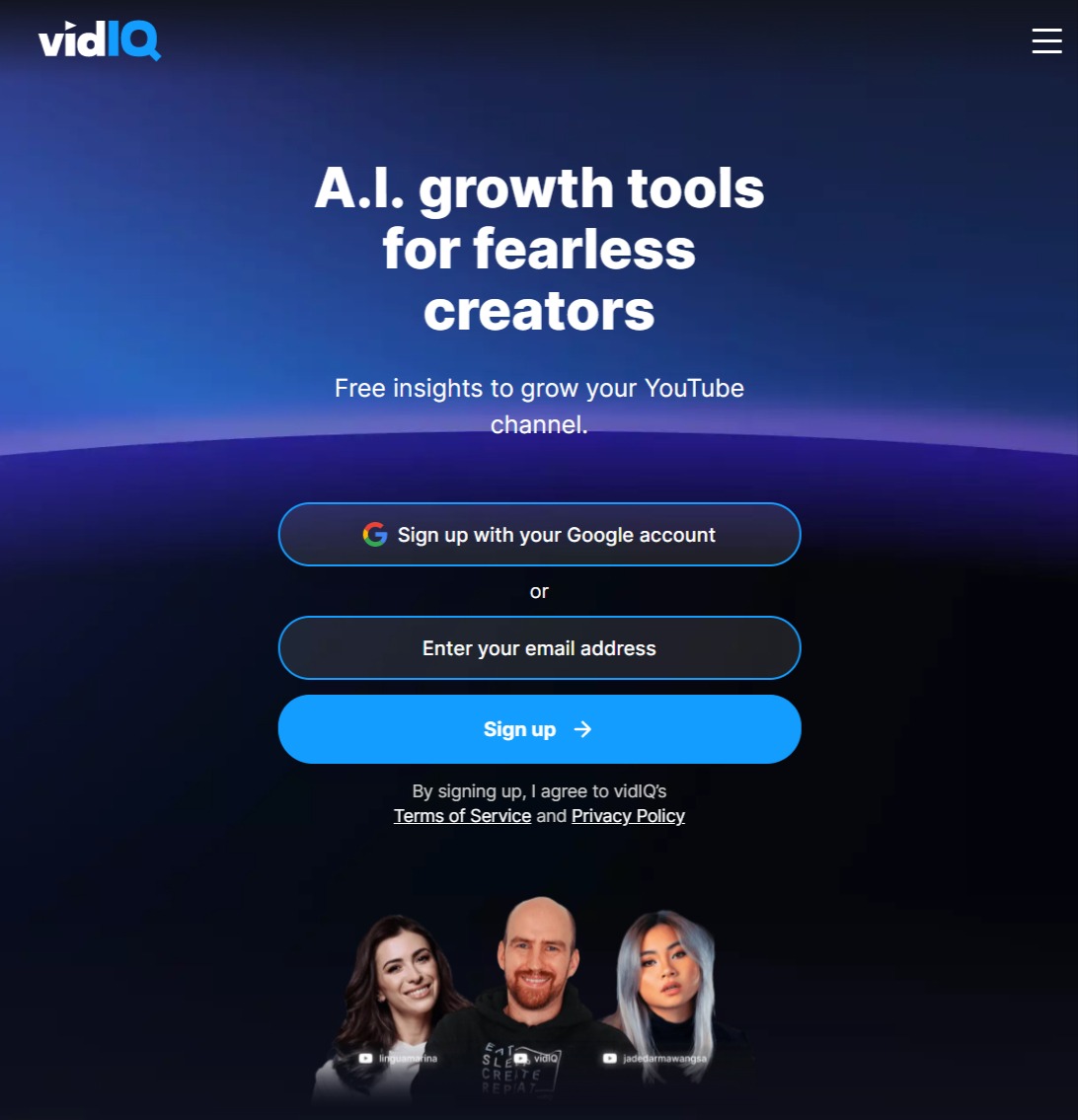 Features
Aerial analytics view
Keyword research tool for better organic reach & description tags
Competitor analysis
Trending video notifications
Video stats comparison & live summary for monitoring/feedback
Thumbnail generator
Price plans per month
Basic is free
Pro: $7.50
Boost: $39
Boost+: $415
Advantages
Convenient
No MCN-in
Firefox extension
Dependable customer support
2. Agorapulse
This social media tool can help manage your channel. It empowers users with account tracking capabilities, identify malicious trolls and live fan engagement.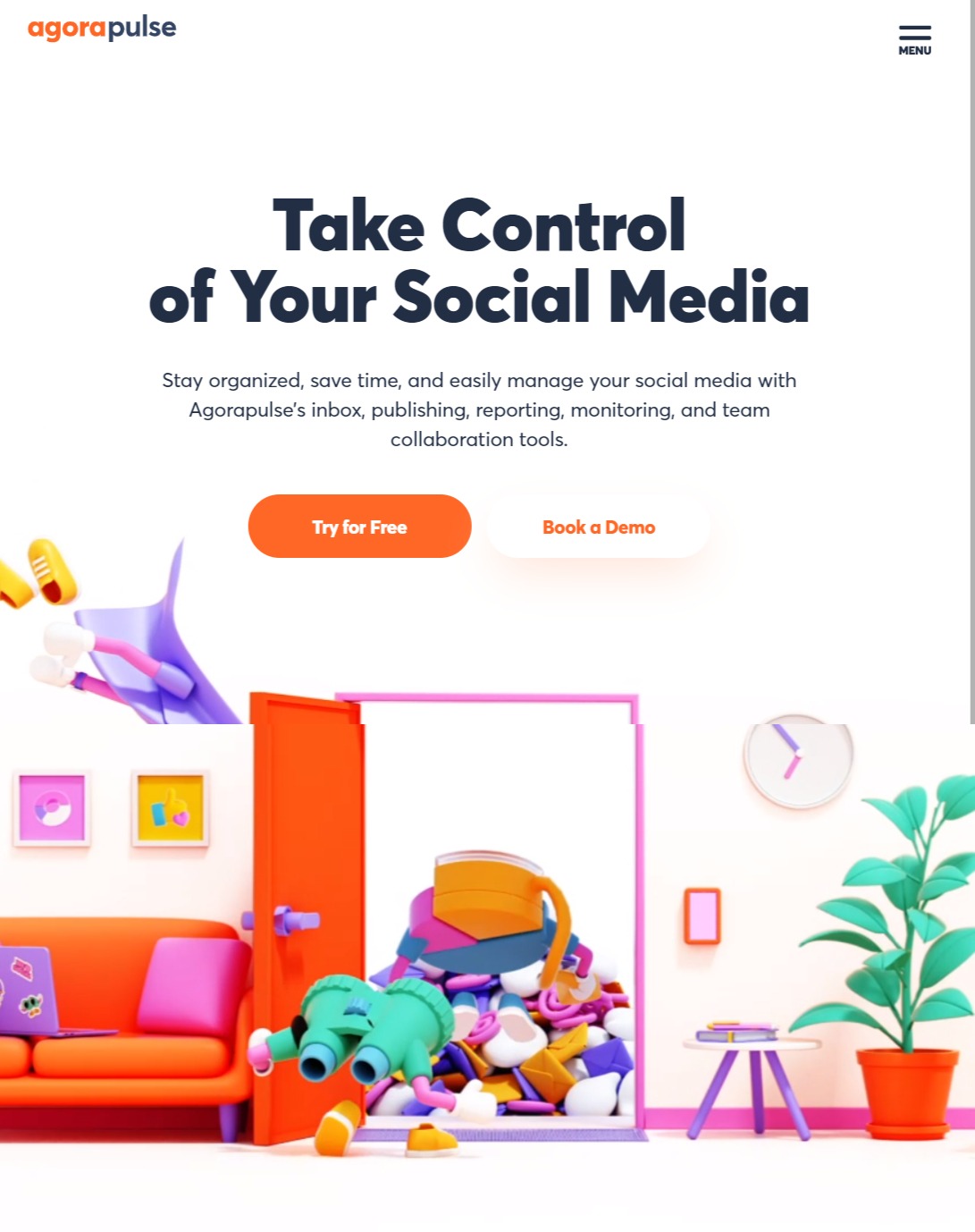 Features
Segregate inbox to categorise YouTube comments
Spot trolls and nasty comments easily
Save popular YouTube responses
Verify brand and product mentions
Manages accounts on various social media channels
Economy
Monthly plans
Medium: $99
Large: $199
X-Large: $299
Enterprise: $499
Benefits
Ergonomic collaboration
Detailed reports & unified tools
All-inclusive reporting tools
Drawbacks
Unable to export every YouTube user
Tool Level
Every user
Scope
Social media management and marketing for social media platforms including Facebook, Instagram, Twitter, YouTube, and LinkedIn.
Tip: Visit their website to discover the complimentary tools for Twitter marketing, Facebook marketing, and employee advocacy.


3. Canva
Now fidelity imagery is here to be featured for your YouTube marketing. The convenient functional interface enables great design banners in multiple layouts and styles.
What's great is that it's generally complimentary to use (although more advanced functionality does attract a paid subscription). They even have a vast compilation of illustrations and photos to opt from.


4. TubeBuddy
This is an easy management tool which allows direct gratis browser extension integration and mobile apps into your channel.


Main Features
Advanced Keyword Research
Efficient templates and tools
A/B testing
Comment filters
Schedule posts
Price
Monthly plans
Free: $0
Pro: $9
Star: $19
Legend: $49
Pros
Compatible with Chrome, Safari, Firefox, and Internet Explorer
User ergonomic
Reliable customer support
Comprehensive reports
Export comments to CSV file
Cons
Restricted to single channel use on lower plans
Complexity
All users
Usability
Video SEO, video and video marketing
Use to automate mundane tasks that occupy your time during video creation.
5. BuzzSumo
Compelling material design can be challenging: both pertinent but also in trend. It needs to evoke interest to drive engagement.
BuzzSumo is a solution that offers customisation with their social search feature. This enables you to identify the content type that's presently trending on YouTube. Plans begin from $79/month, making this a great inspirational tool.
6. Vyond
Vyond is a platform that allows you to conveniently design illustrations. With plans beginning from $39/month, you can achieve professional-quality videos with simple drag-and-drop interfaces. You can even implement voice-overs, and edit backgrounds, characters, and props with one touch.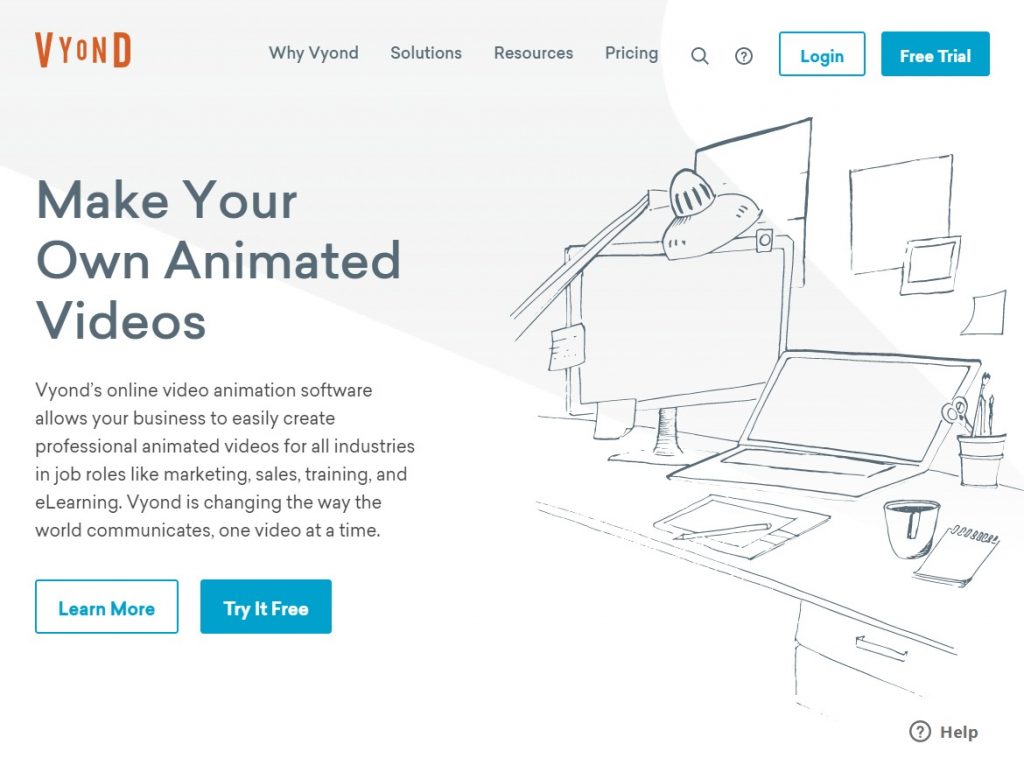 7. Tubics
Want to promote views on your YouTube videos? Improve the SEO approach with keyword suggestions, acquire insights and obtain the live content analysis.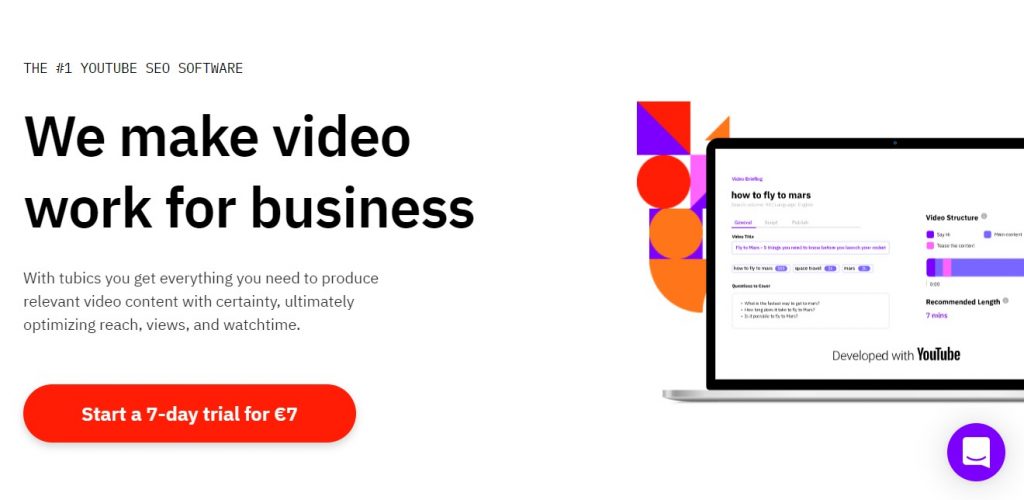 Key Features
Keyword/YouTube tag suggestions & research
Competitor analysis
A/B test YouTube thumbnails
Pros
Intuitive dashboard
Easy set up
Good customer support
Economical
Cons
This software can be sluggish and glitchy
Monthly Pricing Plan
Basic: $190
Business: $390
Enterprise: Sales team quote
Creator Program: $7.90
Free demo and trial
Usability
Video SEO and YouTube marketing
Their checklist will assist your optimisation.
8. CoSchedule
Many YouTube marketers concentrate on major content, overlooking the basics. For example, your video headline is imperative to be easily found in searches. CoSchedule assists in designing convincing headlines with keyword combinations to maximise traffic to your YouTube content. Ensure to try this free tool and produce the ideal headline for your videos.


9. Biteable
This video creation tool can uplift your YouTube content by creating animations and professional-looking videos easily. Whether it's explainer to services and onboarding videos, all are possible with Biteable.


Key Features
Access to a vast library of stock footage clips
Multitype video templates
Easy customisation
Text overlay options
Social distribution options
Pros
Convenient to use
Visually appealing templates
24/7 support
Cons
Limited choice for adding fonts
Monthly Pricing Plan
Free
Starter: $15
Plus: $29
Unlimited: $49
No credit card required
Application
Video Creation and YouTube marketing
Select their Starter or Plus Plans for personalised watermarks.
10. Keywordtool.io
Keyword visibility for searches is key and this free app helps you to source this. Now you'll know precisely what YouTube viewers are looking for!


11. Hootsuite
This easens managing your YouTube workflow. You can schedule videos and distribute them on all your social platforms. Furthermore, you can manage various YouTube accounts and censor comments, thereby saving time. Their plans start from $19/month.


12. BRAND24
Social brand insights are important and you can access your mentions live, viewing what people comment regarding you. This potent tool helps to understand audience video preferences. Be it positive, negative or just neutra, you'll come to know. You may subscribe for their free version or even try the paid one, starting at $49/month.


13. Social Blade
This facilitates statistical monitoring of your social media channels, including Twitter, YouTube, Instagram and Twitch. This YouTube-certified tool provides free analytics for any brand or content creator.


Key Features
Verify page views and subscriber count
Check top social media channels from a country or niche
YouTube consulting
Find influencers
Cost
Pros
Advice for new YouTubers
Free competitor analysis
Live data access
Cons
Limited functionality
Tool Level
Beginners only
Usability
Competitor analysis and social media monitoring
Capability: Generate "Report Cards" for your channel with this tool to collate your main metrics.
14. Mentionlytics
This autonomous platform collates crucial data insights on your behalf, assisting effective YouTube marketing frameworks to ensue. They also monitor rivals with commercially pertinent keywords/phrasing.
You also have important marketing insights, including audience trends, preferences, sentiments, and engagement. These are essential to establish a marketing strategy for your company and promote it on YouTube.
You can segment data for better conclusions, as it's hard upon manually performing. It discovers the latest industry trends for strategic campaigning. Now you can liaise with popular influencers and established YouTubers for brand promotion. Now you can outperform your competitors!


15. Channelview
This is a powerful YouTube marketing tool, as It allows you to streamline the process and find many videos for maximum engagement. You can gain access to crucial insights that fuel YouTube analytics and design reports to enhance your performance. It's free to use for professionals, teams, or businesses to optimise YouTube channels.


16. Animoto
Fidelity video content is the mainstay of any YouTube channel, as it presents audiences with outstanding content. Deliver a distinctive experience with dynamic video content.
With Animoto, you can design brilliant content videos for your YouTube channel. Simple steps can generate engaging content using video marketing templates.
Animoto offers a stock library for readymade images for your videos. Implement your brand logo and personalise your video content with the typography, themes and so on seamlessly.


17. Camtasia
The search for 'how-to' videos on YouTube increases by two-thirds annually. Harness these numbers by designing tutorials and how-to videos for your company. If you need to make tutorials for your YouTube channel, use this screen-recording tool, to shoot detailed tutorials for your channel. This adds to a knowledge source for informative content.


18. Trint
Trint is a leader in transcripts. It has the potential to analyse and enhance your audio-video content in searchable data, which promotes SEO enhancement of your content.
Trint uses the best automated speech-to-text algorithms to generate accurate transcripts. The convenient Editor attaches text to the original audio and video, enabling search, verification and editing in house. They even offer multilingual support for ultimate compatibility and ergonomics.


19. Headliner
Design videos more efficiently with the robust tool. With convenient conversion pathways, you can transform your ideas into videos, add media including animations, GIFs, music, etc. Then export and distribute your video globally in an instant.
Publish your entire episode, up to 2 hours in length and inform viewers about the music via the added waveforms. This is a great way to engage people with optimisation supporting multiple social media frameworks. What's more, is that this is free to use.


20. Cameleon Live
This enables you to stream live to Facebook and YouTube together, switching between networks. You can broadcast to major social networks, RTMP Media Servers, using any configuration and complexity via your iOS, macOS and Windows devices.
You can implement multi-angle live streaming and connect with most camera brands, irrespective of configuration. Although it's free for Apple devices, it merely costs $10 for Windows and RTMP environments.


21. SUMMING IT UP
YouTube is a competitive platform hence deploying the best social media tools is essential to outshine your competitors. Here's a summary of what we've covered so far:
Unbox Social for measuring your YouTube analytics
Animoto for generating high-quality videos for your YouTube channel
Canva for creating YouTube channel art and thumbnails for your videos
Camtasia for recording content for your video tutorial
Keywordtool.io for making your YouTube content SEO-friendly
Trint for generating transcriptions for your videos
Headliner to optimise your videos
Cameleon live to stream videos together to your YouTube channel
22. YouTube Studio
YouTube Studio is the official video editing and multi-channel management software delivered by YouTube itself. It tracks channels and video performance with ergonomic analytics, filters, and responds to comments. Receive important event alerts for your video content and revise video details. These metrics include thumbnail images, monetisation settings, schedule dates, playlist management, etc.


23. YouTube Audio Library
YouTube offers a free Audio Library within the studio packed with media including songs and sound effects. Use these to curate the perfect theme for your YouTube videos. These are all stock and copyright-free, so infringement issues are eradicated.


24. LiveCaster 3
Cost: $9.95/month or $37/year
Aspire to go live on YouTube, however wary of doing so? Well, no problem! With LiveCaster 3, this marketing and channel management tool takes care of everything by live casting your pre-recorded content. This revolutionises the entire process for those innovative people who are bashful at live public speaking. This can even be extended to Facebook to add even more traffic.


25. YouTube Autosuggest
Cost: Free
YouTube autosuggest is an innovative solution to discover supplementary keywords and measure interest in your topic. Simply enter the topic or keyword into YouTube's search field and you'll automatically be furnished with suggestions. These suggestions are worth considering, owing to their popularity. Upon acquiring search engine results, you can review the keyword count on videos, checking that there's sufficient interest & whether it's worthwhile to invest in this.


26. Repurpose.io
Cost: Free trial, prices between $12.42–$104.08/month.
Repurpose.io is a web app that conveniently 'repackages' your content across marketing platforms. Use any audio file you have and automatically design video content for your YouTube channel. Even captions can be added to enhance accessibility and capture those video viewers who mute the sound, watching silently. It's ideal for converting podcasts into YouTube video content.


27. JTV Digital
Cost: Free UPCs, free ISRCs, no annual fees. The cost is 0.5 € per track upload and 0.2 € per delivery store.
This is a great marketing tool for music influencers seeking to monetise their content. Sell your music and always earn royalties as your content is used on YouTube uploads. Now you can gain more exposure and earn more revenue too.


28. Freedom
Cost: Pricing is sketchy, however, it appears that they retain two-fifths of your YouTube earnings.
With Freedom, you can publish YouTube content across social media channels, speeding your way to gaining larger audiences. This incorporates features to develop custom music, mobile games, etc. If you wish to expand your YouTube channel and monetise too, Freedom is a great marketing and channel management tool to consider.


29. Google Analytics
Cost: Free
This is a free analytics service which upon linking with your YouTube channels provides detailed insights into your channel's performance. You'll receive reports on crucial metrics such as bounce rate, traffic sources and much more. When incorporated with YouTube Analytics, you'll acquire better data insights on how to strategize your marketing.



30. Bit.ly
Cost: Free plan, pricing starts at $29/month.
Being a YouTube influencer or designer, you'd be aware that channel and video links are often convoluted. Bit.ly is an ergonomic tool that allows you to shorten your YouTube video links & make them more manageable plus memorable. They also offer analytics enabling monitoring CTRs, as well as the browsers, platforms, and locations through which this was accessed – helping your content marketing.


31. YouTube Creator Academy and Creator Services Directory
Cost: Free
YouTube offers plenty of free tools designed to market and manages your account, increase channel traffic and boost your audience. YouTube Creator Academy is where you'll understand all there's know about marketing and channel management. You'll learn how to easily set up your channel, improve its visibility and even monetise your material. You'll find 3rd-party solutions for channel growth in the Creator Services Directory. This can be video production companies, digital marketing agencies, distributors, etc.


32. PocketTube
Cost: Free
PocketTube is a subscription management service for both iOS and Android plus serves as a browser extension for Chrome as well as Firefox. This tool allows you to organise your subscriptions into groups, making it easier to follow and watch rival's YouTube videos and other authors in your industry.


33. Ahrefs
Cost: Free trial, pricing ranges from $82–832/year.
Ahrefs is a comprehensive SEO and marketing toolkit with a database exceeding 640 million YouTube keywords. Merely search for a keyword and you'll receive clickstream data metrics that include local and global search volume, click related info, search volume, etc.


34. ViralStat
Cost: Free trial, pricing ranges from $23–$639/month.
ViralStat lets you monitor, evaluate and compare profiles or videos on YouTube plus Facebook and Instagram. You'll be able to visualise trends, track views, (dis)likes, growth, comments, etc. Furthermore, you can sort and filter YouTube videos by keywords, publish time and other engagement metrics.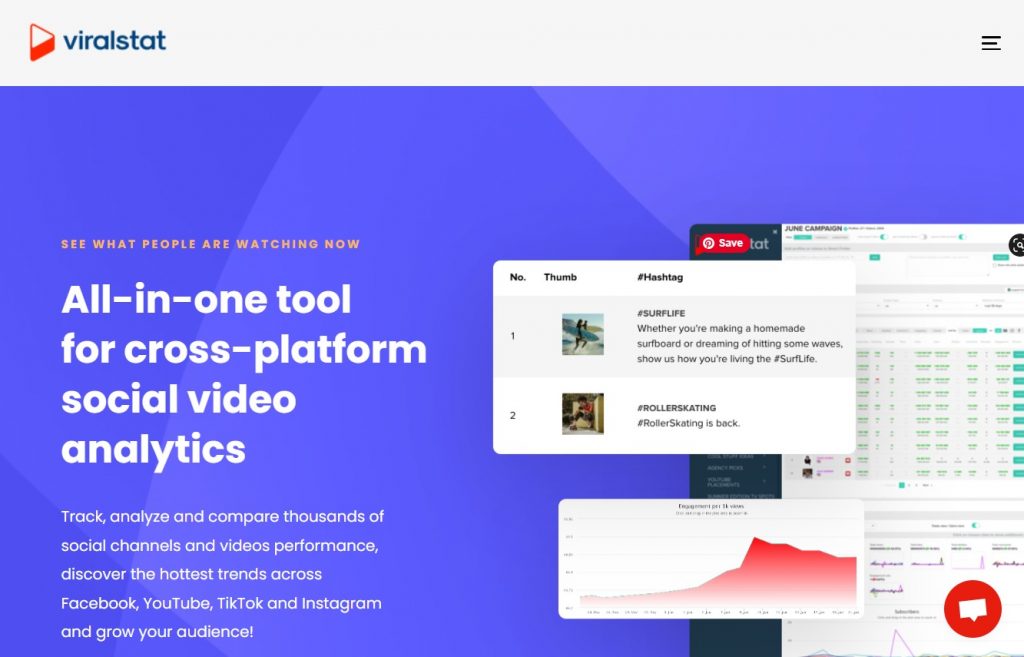 35. SEMrush
Cost: Free trial, price ranges from $83.28–$333.28/month.
SEMrush is one of the leading SEO tools. It's a unified solution for SEO, competitive research, PPC, content, and social media. The analytics tools also provide an overview of your website's performance. If you're seeking an outstanding tool to enrich your SEO and YouTube content, SEMrush is worthwhile.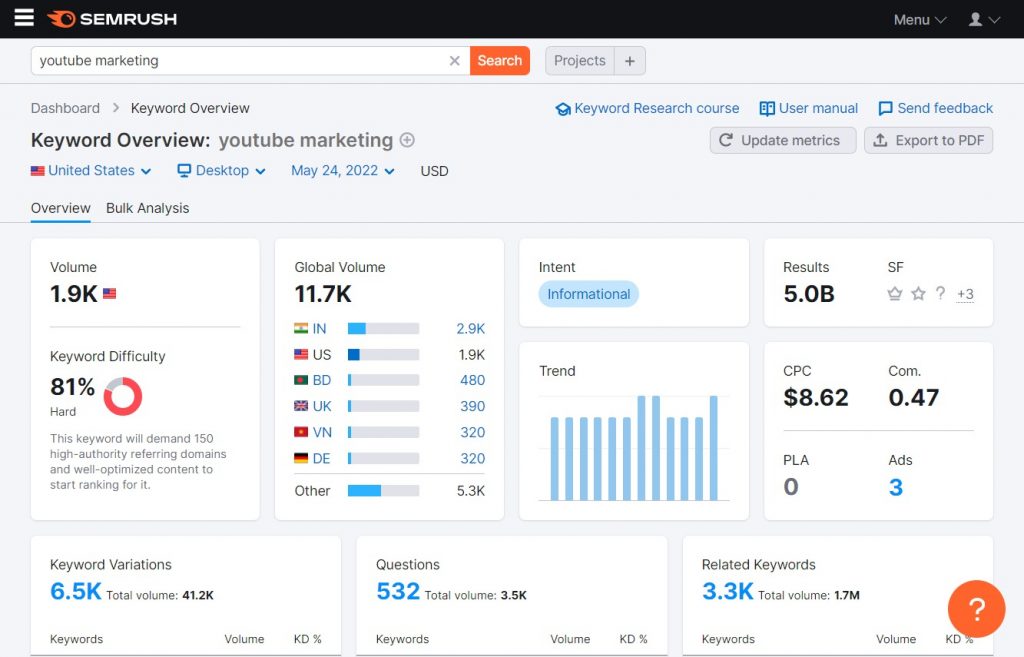 36. 3Play Media
Cost: Pay-as-you-go & enterprise plans available.
3Play Media provides fidelity captioning and transcription, translations and subtitling and audio description assistance. Accurate subtitle capture improves searchability via descriptions for content and accessibility too.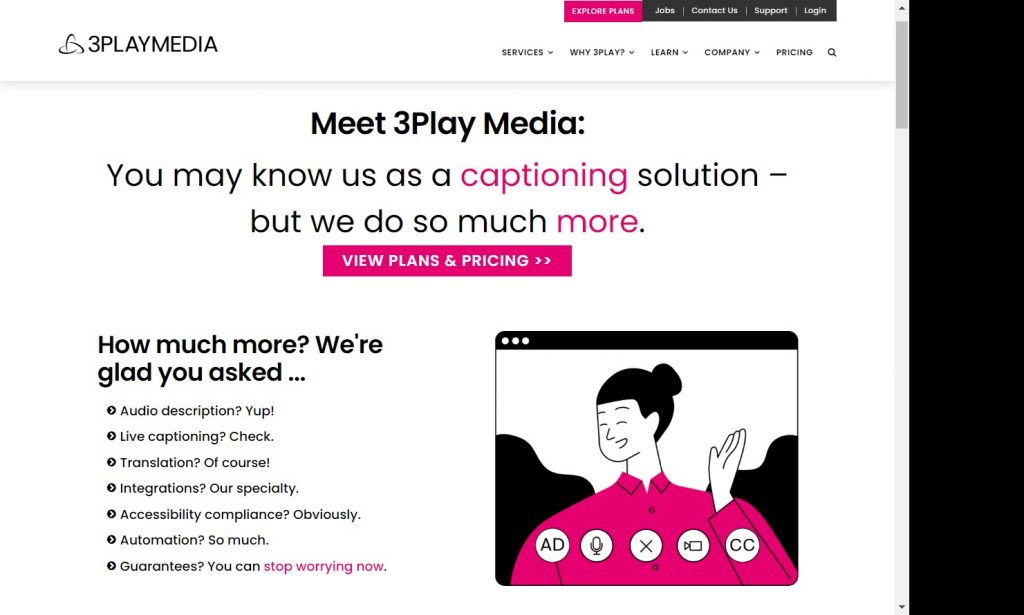 37. Vidooly
Cost: Pricing ranges from $9 for creators to $999 for brands.
Vidooly is a video analytics platform for publishers and advertisers, providing detailed audience trend insights. You can search high-performing tags and suggestions, upload times, audience info across social media channels and more. This is a robust tool for data orientated designers.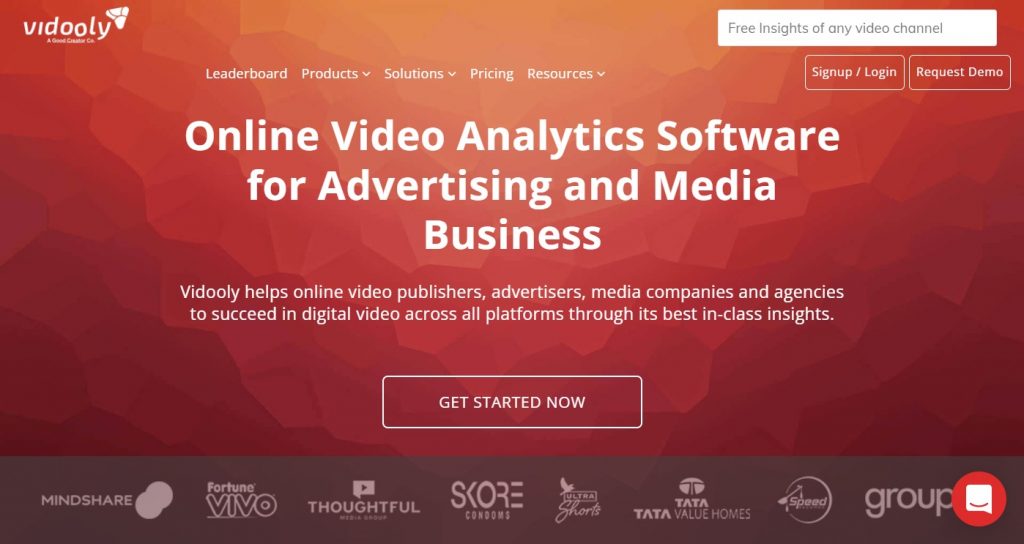 38. YouTube Space
Cost: Free
YouTube Space is a free resource of production facilities available for creators with over 10,000 subscribers. You'll discover inspiration, collaborative options, video production support and multiple support frameworks.
39. Filmora
Wondershare Filmora is a niche YouTube video editing software with versatile editing options. These include cropping, splicing or modifying the video settings, adding filters, text, music and transitions to the video.
Improvise your sound with tools such as keyframing, background noise removal and an audio equaliser. You can also design new worlds with compositing by layering clips up to 100 fold using multiple layers of media to design detailed and distinctive stories. This also resolves common action cam issues including fisheye & camera shake add effects such as slow-motion & reverse. With this great tool, you can now seamlessly modify your video aesthetics.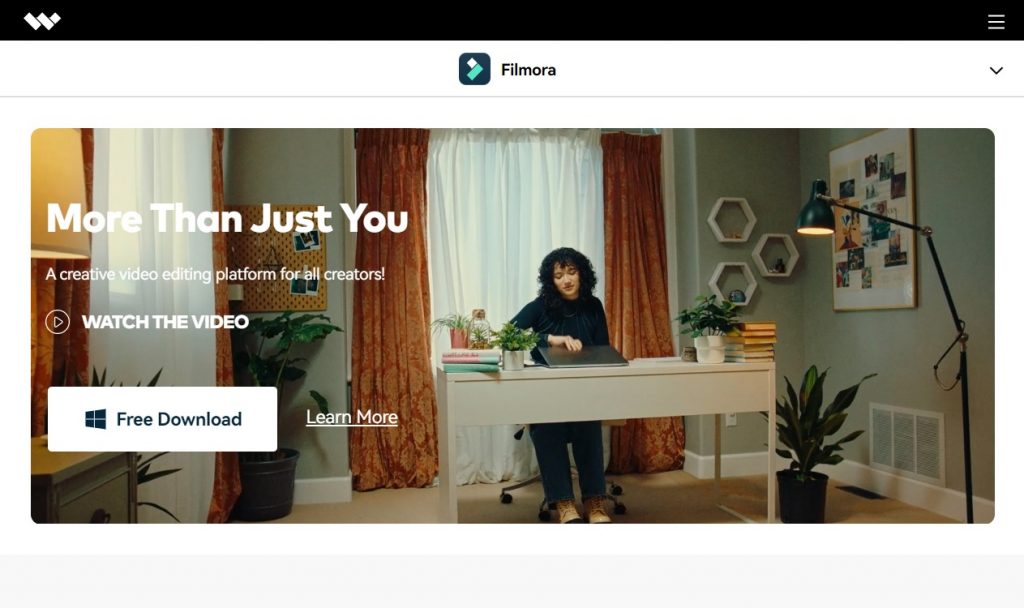 40. Smartzer
Design engaging videos, monetise your framework, boost engagement, collate detailed analysis and so on. This platform is popular amongst e-commerce platforms owing to the many convenient sales generation solutions offered.
The developers always ensure an intuitive user interface and design as the mainstay of the product. This improves the experience, journey and can monetise your campaigns by enhancing interactivity.
It's universal as the tool auto optimises your video's screen ratio to be accommodated and displayed correctly on any device.


41. Adrev
Have other people exploited your music without your consent or a valid license? Adrev mitigates this risk by retaining your value by copyright owners rightfully earning money as proceeds of their own music when used on YouTube without permission or unlicensed.
Their staff continuously monitor to safeguard your content. Upon detecting plagiarism, it identifies the source and asserts to regain your rights. It also helps to monetise your channel strategically.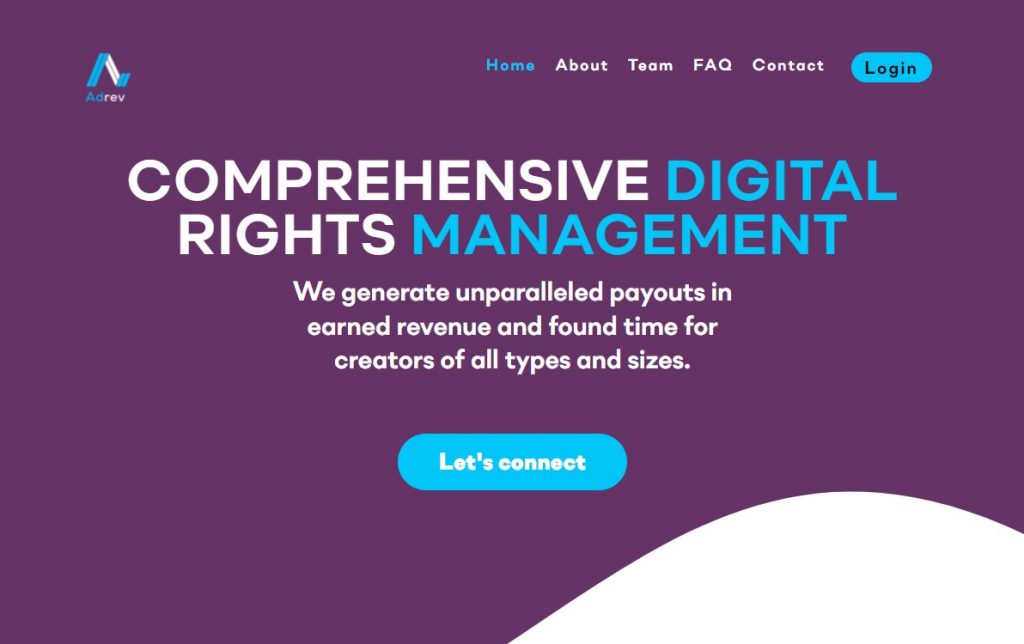 42. CDbaby
Imagine earning money for every instance that your music is used on YouTube, even when played for just short periods of time. This is extended to social media platforms, allowing you to grow your audience, improve engagement, optimise content and then earn accordingly.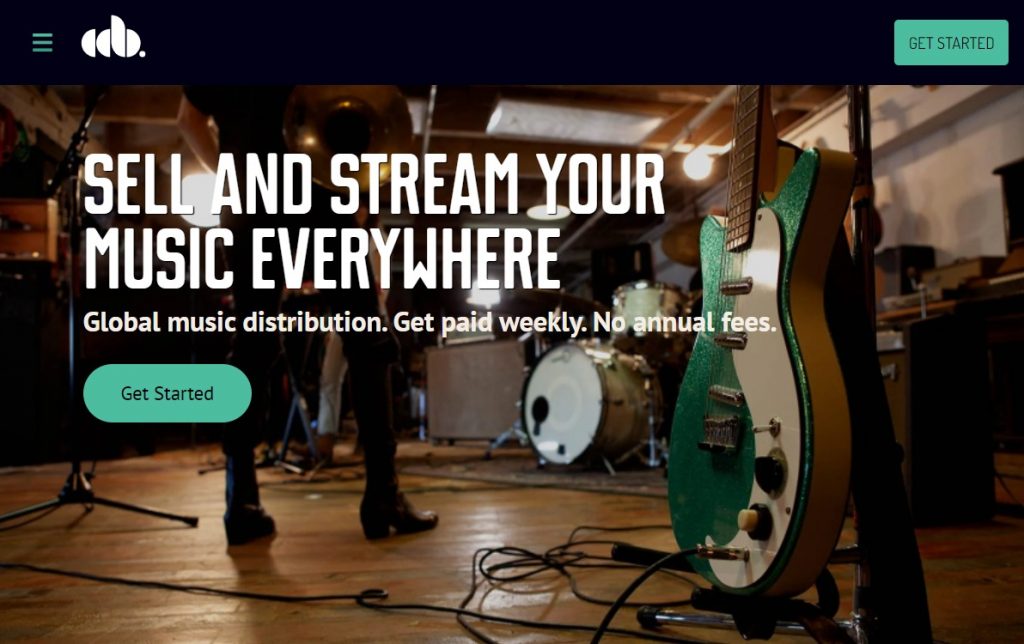 Freepik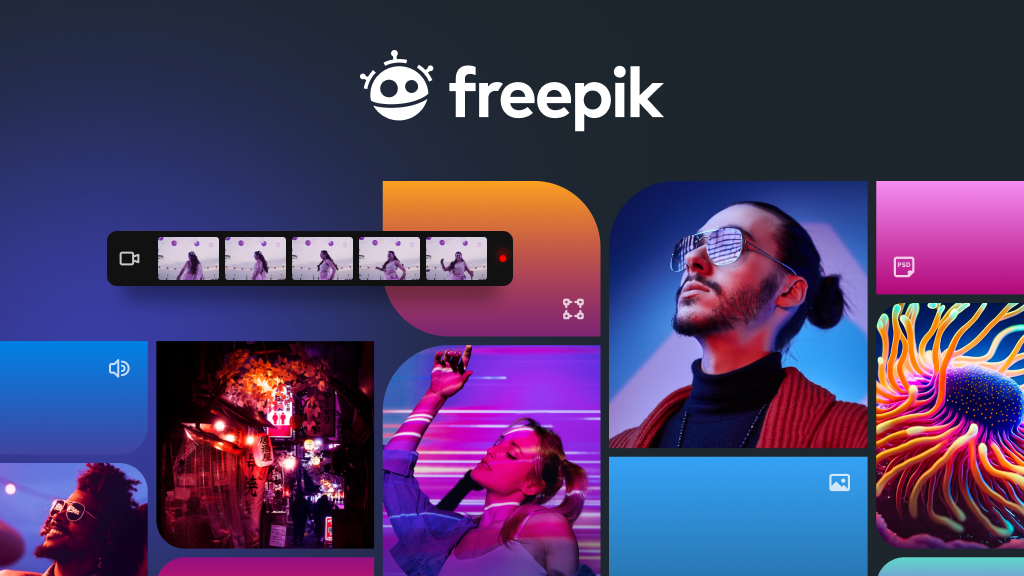 Freepik is a great graphic resource for finding free images, stock videos, icons, vectors, templates, and more. It's also super useful if you need to find an image to use as a thumbnail, create Youtube banners or social media posts, or even as background images for your YouTube videos. The library has over 67 million assets to choose from, so it's quite easy to find something that fits your needs.

Freepik also offers a premium subscription that gives you access to exclusive content, use without attribution, and more. The premium version is great if you need a lot of graphics and images for your projects frequently, but the free version will be sufficient for most people who just need a few assets from time to time.

Freepik allows you to filter through all the categories to find a specific type of asset or use the search bar if you know exactly what you're looking for. And remember that you can use all the assets for personal or commercial purposes.

Freepik also offers resources for creating mockups, flyers, and other graphic designs. It's a great tool if you need to save time and money by getting creative resources without spending too much.
Videvo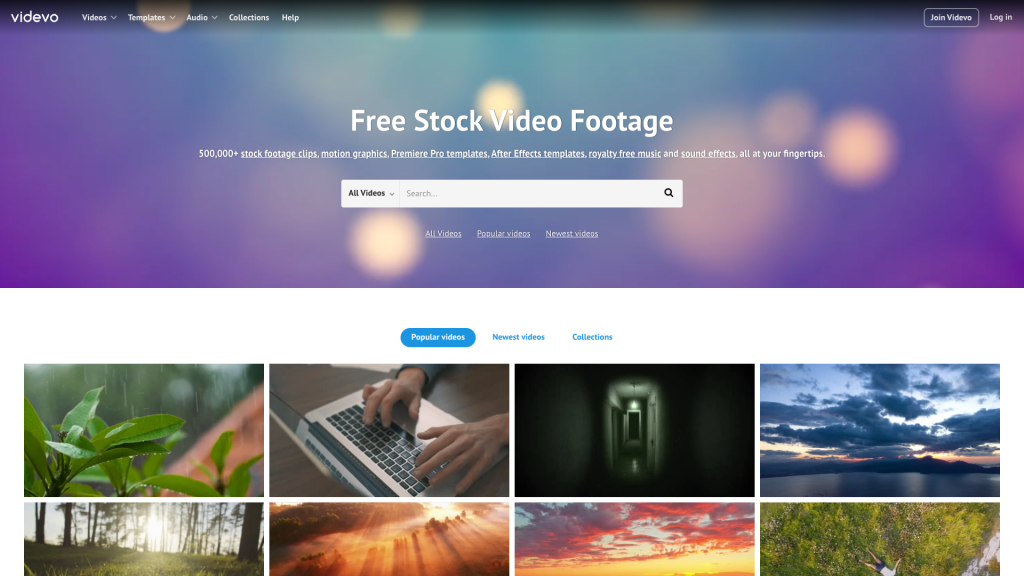 Videvo is a great resource to get free stock videos, royalty-free music, and sound effects for your production. You will find all kinds of content ranging from clips to looping backgrounds for free. 
The library has over 50,000 assets so you can easily browse through it for the perfect clip or music for your project. And if you need something specific, their search bar is quite efficient in filtering through the database.
Their stock videos and audio are of high quality, shooting with professional cameras and equipment. You can also get 4K video clips if you need them!
Videvo will save you a lot of time and money compared to sourcing your own custom footage or music. So it's definitely worth checking out if you need stock video footage or audio for your projects.

FAQs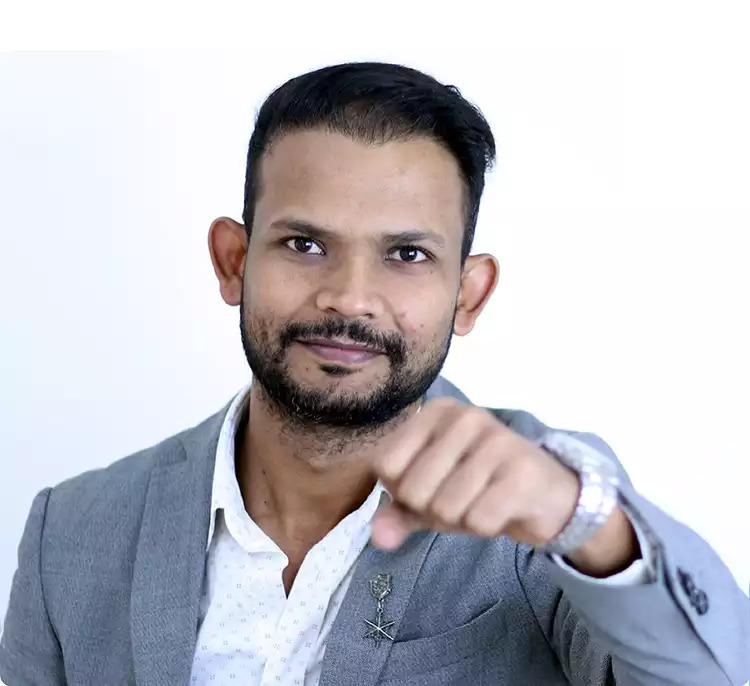 About Deepak Chauhan Hi, I am Deepak Chauhan, a Digital Marketing Strategist. I'm the CEO & Co-Founder of VOCSO Digital Agency, a creative web design, development, and marketing agency based in India & USA.