Contrary to what some may believe, creating an impactful video is not an easy task.
With the incredible surge in interest towards video content led by platforms like Facebook and YouTube, more and more business owners and marketers have been investing in creating engaging video content.
Did you know? According to a survey, 64% of business owners report that they experienced an increase in their sales after using explainer videos. However, to yield such results, your explainer video needs to be engaging, informative, and at the same time, entertaining. And creating a fantastic explainer video requires an amazing explainer video concept or it would go bust otherwise.
Whether you are a small business or a big corporation, your audience will only watch your video content if it is engaging and interesting enough. This means you cannot create a compelling explainer video without a strong concept.
That said, coming up with an exciting and original idea that also reflects on your brand personality is more challenging than it sounds. But, with the right process and guidance, you can not only come up with your video concept but also enjoy doing it.
But, before getting to the process of creating an amazing explainer video concept, let's cover the basics.
What Is An Explainer Video?
Before you find out how to create an amazing explainer video concept, you must first know what is an explainer video?
An explainer video is a short-form video, about 90 to 120 seconds long, created for marketing and sales purposes. They explain a company's products or services in different ways to the target audience. Companies are using various styles like animated and whiteboard explainer videos on landing pages, business website home and product or service pages, and social media channels.
Lately, businesses with online presence are leveraging explainer videos to improve their engagement and interaction level with audiences. According to research, websites that incorporate explainer videos report a 144% increase in their conversion rate, and 87% of marketers said animated videos on their website helped them improve web traffic.
An effective explainer video can prove to be very beneficial for businesses, particularly in this time and age, where many people look for engaging videos on the internet to consume interesting content. Besides, the higher the traffic and more time visitors spend on your website, the more positively this is going to translate into your search engine optimization and online brand reputation.
How To Create A Brilliant Explainer Video Concept?
Let's directly get to the seven steps that will guide and enable you to create explainer videos that resonate with your target audience and make an impact.
#1. Draft The Creative Brief
Most video production companies would ask you to fill out a requirements form or creative brief. A creative brief is like a questionnaire that allows the client or the business to share their vision. It includes several questions that will enable the professionals working on your explainer video to understand the purpose and goal of the explainer video. Some of the questions that you will commonly see in a creative brief include:
The product or service you want to cover in the video
Duration of the video
The target audience of the video
The primary destination of the video
What is the value proposition of your business?
What are the main product benefits you want to highlight in the video?
What sets you apart from the competition?
The basic idea of the video script
The primary purpose of the video
What is the call-to-action of the video
#2. Discussion
Based on your creative brief, your production company would schedule a follow-up meeting for discussion. In case you are working with an in-house team, then you should also set up a meeting for further discussion on the explainer video concept.
It is a good idea to bring everyone from different perspectives or who are actively involved in the video creation process to join the meeting. Such a meeting will help the professional creating the video to get a more thorough understanding of the project needs. What you discuss here will help set the direction for your explainer video concept. Here are a few aspects you must consider in detail in the meeting.
Target audience
To ensure your explainer video has a real impact on people, you need to cater to the needs and expectations of your target audience actively. The concept needs to be enticing, convincing, and impressive for them. Based on your brand and products or services, your audience change, which is why you must tailor your video concept and content accordingly. Make sure you discuss who your audience is, what they like and dislike, and what brand image you want to present for them.
Problem
Every product or service caters to a particular problem that people face. In the meeting, you must determine the pain points of your audience and make sure your explainer video concept addresses them. You also need to empathize with the audience in order to make the content more relatable for them. Once you correctly identify the pain points, you can provide the solution that the audience needs.
Brand tone
Another thing that you must ponder over is the brand tone. It is significant that your brand tone is effectively translated onto the concept and script of your explainer video. It could be more casual and fun or on the formal side. If your brand tone is easily noticeable from the visual experience, the audience is going to have no problem in associating the video with the brand.
Duration
Another element to consider here is the duration of the video. It helps you identify how detailed you want to keep your concept and script. However, ideally, the length of your explainer video should be between one to two minutes. This is enough time to not only deliver the message, but you can also engage and entice your audience with a compelling CTA.
However, make sure you stick to relevant information only because too much information in a short time can confuse your audience.
Timeline
How detailed and complicated the concept of the video is, the longer it will take to create the video. Hence, make sure you understand how much turnaround time will be required to organize resources and create the video.
When you have all the information you need to work with, you can jump to the next stage.
#3. Brainstorming Video Concept Ideas
This is the step to let all the creativity flow. Encourage everyone in the team to brainstorm different explainer video concepts and ideas while keeping in mind the basics that you have established in the previous steps. It is okay if they sound unrealistic or too bizarre. You never know how impactful a concept can be with some polishing.
You can brainstorm about a lot of different directions that the video could take, you can consider different types of explainer videos unless you have already decided on one in the previous step. In this stage, you collect many creative ideas and different opinions and views.
Inspiration can come at any time and from anywhere. Give yourself some change of environment for inspiration. The more you experiment with your source of inspiration, the more types of video concepts you can come up with.
Make sure you also remember the key elements covered in the previous step. Try to make sure the concepts your brainstorm, on some level, cater to the direction you have set for your project. Don't forget, a compelling explainer video portrays the brand or the product or services as the hero. This is why several brands go with a problem-solving approach for their explainer videos. It allows the audiences to get a glimpse into how this particular product or service can solve the problem they have been facing.
Competitor research is another great way for some creative ideas that are likely to work within your target audience. Check out what your competitors are doing, it will tell you to want is working and what is not working for them, and you must avoid. Besides, when doing your competitor research, make sure to check out what the audience thinks of their video for more insights. Facebook, Instagram, and YouTube comments will tell you all you need to know.
#4. Review And Analyze The Ideas
The next stage in the process of creating an amazing explainer video concept is to get every significant stakeholder to sit together and review all the shortlisted ideas.
At this stage, you need to be more realistic and critical in every way. Firstly, review all suggested ideas and narrow down to a couple of interesting concepts that you believe could work.
Now the creative process starts. You may take elements from many different ideas to create one concept or make small tweaks to make a good idea fit into the world you are trying to create with your brand. Conducting healthy debates and encouraging constructive criticism is recommended. It shows how passionate and confident you are about your idea and why you think it would genuinely work. After some disagreements and agreements, you need to come down to one impactful explainer video concept that everyone likes to a certain extent.
That's not it. At this stage, you also have to figure out the visual style and flow of your explainer video. The visual style will give a direction to your video. It involves creative choices like what type of explainer video will be appropriate for this concept, such as screencast, animation, whiteboard, or live-action, and designs, voiceover, sound effects, and so on. On the other hand, the flow of the video will define the storytelling approach you want to take. It will involve things like how many characters you should include in the video, what they should sound like, and what emotions they should portray.
This is the stage where your explainer video concept will truly take shape.
#5. Pitch The Explainer Video Concept
No matter whether you have enlisted the assistance of a video production company or an in-house team now is the time to take the concept you have been polishing and pitch it to the client or whoever is leading this project, and make them see why you are so excited about this idea.
A great way to pitch your explainer video concept is with a visual board. Your visual or mood board will include physical or digital pieces of ideas that define the creative direction you want to take with the video. Make sure it gives the whole team a basic idea about the entire concept ranging from the visuals, tones, characters, and emotions to the colors, textures, and sound.
Besides, you could also make your pitch more convincing with a mock script based on your concept. The more detailed description can help the client to see what makes your idea amazing. You could also send them a few reference videos and point out the elements that inspired you to come up with this concept. Once all this is done, you must finalize one fantastic explainer video concept that everyone loves. With some more tweaks and after a few final decisions, you are ready for the last stage.
#6. Execute Your Explainer Video Concept
Your explainer video concept is only amazing if it translates into an equally, if not more, amazing video. Make sure you provide a creative brief along with your idea that guides the video production team in everything from writing video script to making edits and even adding sound effects.
Creatively, it works better when you immediately organize a team to work on the project with a point of contact to answer their queries about the concept. This will ensure that the team has a direction to see the bigger picture that guides them throughout the production process. Make sure to set timelines for more focused progress and quick workflow.
#7. The Process To A Fantastic Explainer Video Concept
If you do follow the right process and let your creativity take over, this process is going to be more enjoyable and professionally satisfying along with being result-oriented. This process ensures you miss absolutely nothing. It includes everything important and that which is required to create an impactful explainer video concept.
However, make sure you give each step of the process the time it needs. Don't rush the creative process. All the time and efforts you give this project will be worth it. Just remember, a brilliant concept can make all the difference in how your explainer video turns out and how it affects your target audience, brand, and business goals. Make sure you follow these steps and let the inspiration and creativity take charge.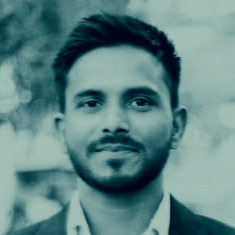 About Raj Kishore A digital marketing consultant at VOCSO. I've been working in digital marketing since 2010 and I am an expert at generating leads online via SEO, Paid Marketing, Social Media Marketing, Email Marketing, Site/Landing Page Testing and Optimization, and Display and Remarketing.