Google, as the most widely used search engine, is the best area for marketing on the internet. A research was conducted in order to determine the different achievement across two websites with a different Google rank. The research discovered the fact that the top website will acquire more than 35% of Internet traffic.
But, how do you get into a top listing in Google? You can actually search-optimized the website using an SEO technique. If you know how to implement SEO in your website, you can simply win over your competitor. Here are 6 reasons that you need to improve your website and catch GOOGLE TOP LISTING in order to attract more customers.
1. An ongoing source of business opportunities with minimal costs
Of course, if you can improve your SEO skills, then you can actually market your product with minimal cost. Google first page comes for free. In the end, you only need to pay for the domain and the website hosting. Plus, once you get GOOGLE TOP RANKING, you are saving a lot of money on advertising. Plus, it will boost your social media marketing.
Once you get to the first page, Google would be recommending your site as the right place to purchase your product. If there is another company on another website tries to market the same product as you offer, that company will literally lose because of the lack of popularity compared to you. See Some insights into building customer trust!
2. 10x more traffic for the same keywords compared to your competitors
This is what's going to happen if you get the number one page on Google. If you are currently worried about your traffic, you need to make a quick improvement on it. You can add more interesting content from an expert. However, there is nothing such a better effort than letting Google put you in the first page. See 7 advanced SEO tools for enhancing your website performance.
You don't even have to attract people at the first place. By doing a Search Engine Optimization, you can actually have Google find you with any related keyword. If your site has been a Google-Friendly site, then there is no need to worry about traffic anymore. It is going to be a 10x bigger number compared to any of your competitors who have no idea how to increase the number of people visiting their site.
3. Highly sales/conversion ready traffic to your website or blog
If you don't understand how this works, imagine yourself as a customer. What kind of site will you do a transaction in? Most people do not trust the second page on Google. They don't even trust the 5th site on the first page. So, if you really need people to do transaction right on your website, an SEO improvement is what you need in order to make it more visible in search engine, especially Google. Read also, the ultimate SEO Guides for multilingual and multiregional sites.
4. Increase business authenticity
This one has something to do with SERP (Search Engine Result Page) that will not only improve your business, but also make your business even more authentic than ever. This is actually the same thing at sales ready traffic in the previous point. When people get into Google and search a certain keyword they want, your site would appear at the top.
The only thing they think about now is how much trusted a website is. And this trust can only be achieved by Google rank on the first page. The closer your site to the top, the more relevant it is to the business keyword the customer typed on Google. Read 8 tips on how to create a trustworthy brand online.
5. Fast ranking of your new product and services pages
There is no better way to promote a new product of service than letting Google rank it at the first place. Again, this is all about trust that people give you when they are on your site. Even if it sounds easy, not many people understand exactly what it means. If you add a new product, Google will take time in order to do a certain scanning. Once the scanning is done, your product will be recognized by Google and they'll put it in the first place if it has a quality and not a scamming product. Know how to optimize your website pages to make it to the top in Google.
6. Better ROI (Return on Investment)
You can actually gain more money from doing an SEO improvement. As mentioned before, SEO Improvement is used in order to boost your position on Google. If you can catch your position on the first page of Google then you are running a good business. It doesn't matter how much time you spend on the SEO RANKING Improvement or how much you pay for an SEO expert, you will end up getting more than before as many people will purchase on it. Here is an example is taken from a research conducted before. See 11 ways to increase your website conversion rate.
A website is made before 2014. However, in 2014, the business owner decided to improve the SEO of his business' site. This is what he reported years after that.
Only 10 leads from SEO in 2014
Slowly, there are 57 leads from SEO in 2017
That's a 4.7X increase only in 3 years
Now, let's take a look at the company sales. It was only about $5,000. After running a website for a while, the owner decided to implement the idea of SEO on his side. After waiting for couple years, the company gain their value into $12,000. This research is under a condition that the interest is 5%, then the ROI will be ($12,000 – $5,000) / $5,000 = 14o% ROI.
7. Your website becomes Google's favorite
Google will love your website and put it at the top of the search engine result. This is actually our main goal. If Google likes it, there is no reason at all to worry as your site will be indirectly referred when a certain keyword is typed. This will lead you to a lot better condition which is more trust, more traffic, and of course more transaction in your website. This is called as an ORGANIC RANKING. Check out the top SEO strategies for the Google Voice searches
Conclusion
Now that we have been talking about how to be in the first rank in Google. That achievement can certainly lead you to another such as more visitors, more selling, and promoting your new product or service at ease.
Unfortunately, you must keep in mind that SEO for GOOGLE TOP LISTING is not for everyone and it is not an easy thing to do overnight. If you are running a business that needs your attention as a whole, doing SEO is not recommended. There are a lot of options out there to promote your product such as digital marketing. By doing a digital marketing, you no longer attract people to only visit your site. Instead, you'd be offering people your product and service directly. Does your website not rank on top in Google results via your targeting keywords? Read my latest published blog on how to increase your website traffic without ranking top in Google?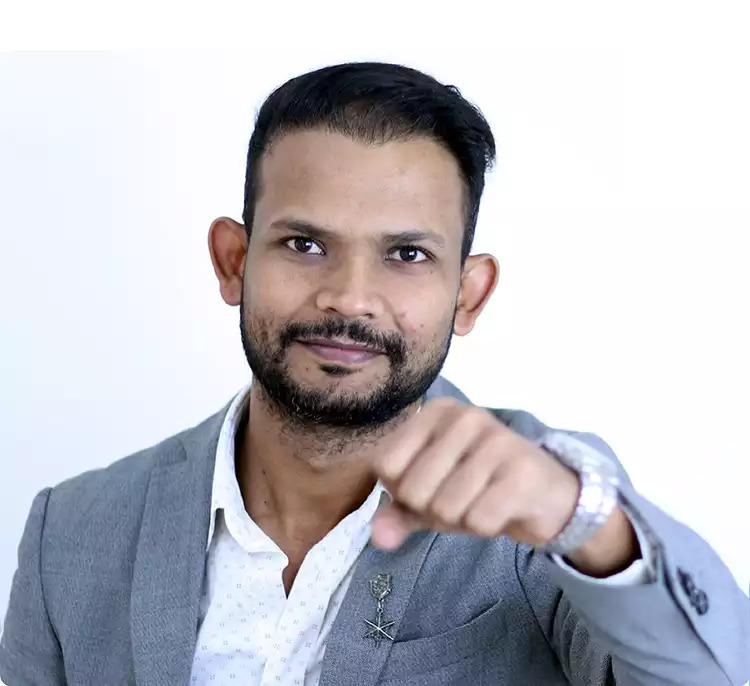 About Deepak Chauhan Hi, I am Deepak Chauhan, a Digital Marketing Strategist. I'm the CEO & Co-Founder of VOCSO Digital Agency, a creative web design, development, and marketing agency based in India & USA.