Website ranking is a very pivotal issue for all business owners and online entrepreneurs these days. With the upsurge of SEO, you cannot afford not to be properly ranked. In fact, it is a priority for your business website to be ranked in the top category. However, things don't usually go so smoothly.
You have optimized your website and you have filled it with quality content making sure that your keywords are customer oriented. You have done everything in a way that when people type in those keywords or anything related to it, your website should pop up on top of the search results. But this is not always easy and you begin to wonder what exactly you are not doing correctly.
I'm sure you've read many of my previous insightful and actionable articles. I've written this article with the help of my colleague and associate digital marketer Raj Kishore. We have compiled relevant resources, ideas and suggestions on what you can do to boost your website's traffic without sweating yourself about top rankings in Google and other search engines. These tips can help you achieve that in a very short time.
Change Your Approach, Target Multiple Long Tail
Long Tail keywords are phrases that include mostly three to four words and are targeted at the customer who is in search of your specific product or service. They are search phrases which are longer than the conventional ones and which are very specific. When choosing your long tail keywords, you should use words that customers are more likely to type in the search bar when they are about to make a purchase.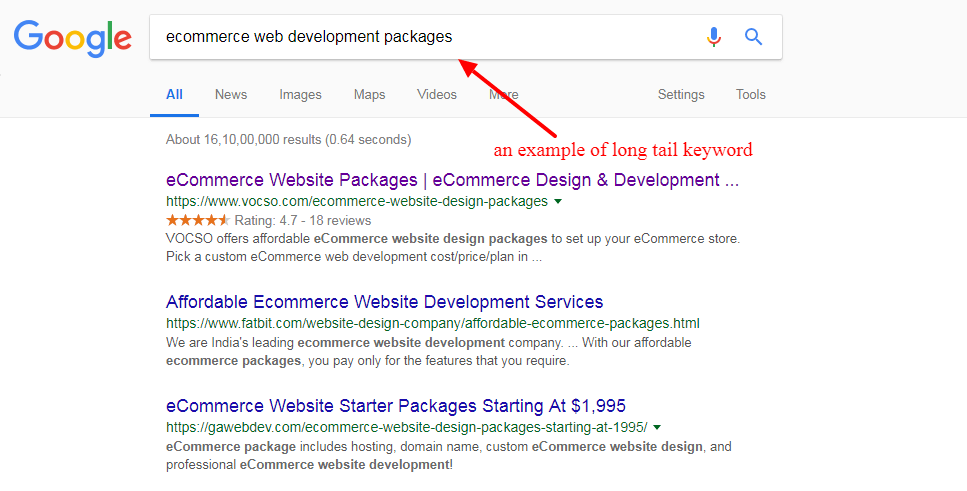 With the usual keywords that businesses use, the competition to rank high becomes fierce and your chances of beating it are slim. Yet, it does not necessarily translate into customers. This is because these keywords are generic in nature and more research inclined. A customer who knows exactly what he is looking for will type a phrase and not a single word. When a customer uses the conventional keywords therefore, this may not translate to a page view or to a sale.
As a business owner therefore, it is important that your keywords are specific in such a way that they target the audience who are actually out in search of your product or service.
Instead of saying you are a motivational speaker therefore, use keywords that suggest the exact type of motivational speaking you are involved in such as "helping people get organized". The competition when you use long tail keywords is much lower but the rewards are higher. You draw the attention of people looking to get what you have. People who are at the point of purchase and not just people merely surfing the web or looking for information. In this way, long tail keywords is an important SEO strategy for growing your business. See 2 untapped long tail keyword research methods.
Besides the fact that you attract only potential buyers, you also spend less. This is because the competition here is lower. You get to communicate with your actual customers as against getting clicks from everyone visiting the web.
Finding Long-Tail Keywords for Your Business
You can find long tail keywords that can make your business better optimized by using long tail keywords search tools such as keyword tools like Ubersuggest and keywordtool.io.
The keywords search tool has lots of features like Google Autocomplete and Google Suggest and it eliminates the problems posed by being able to use Google Keyword Planner only on Google AdWords.
With Keyword Tool, you can find more than 750 long tail keyword suggestions for any search you conduct and this is on the free plan. The tool is always available to help you with your search and so is reliable. Unlike Google Keyword Planner, Keyword Tool shows you all the popular keywords and so you have an advantage over someone who signs up for Google AdWords so that he can use the Keyword Planner. Read all about negative keywords in Google Adwords.
Utilize LSI (Latent Semantic Indexing)
Latent Semantic Indexing otherwise called Semantic Web or LSI keywords is a mathematical indexing tool that records the relationship between contents of web pages and search terms used by visitors. It is a method that search engines use to provide search results that are perceived as most accurately fitting for search queries.
LSI is a smart SEO strategy because it points out which keyword terms and phrases are most valuable, it prioritizes user experience and it invariably drives traffic to your website. However, the whole idea of LSI is to make the search engine understand your web content. If the search engine has no idea what is written on your web page, how will it suggest it to readers as being an appropriate result for their search term? This is what LSI is about.

You can use LSI to design your web pages in such a way that it is readable to the search engine and thus allows the search engine to be able to compare it with the search queries it receives and to determine if it is a good fit for the query. For your website to rank high therefore, the machine must first understand it.
To use LSI in your contents, you must know how to find LSI keywords and how to implement them. You can find LSI keywords by using Google Autocomplete or by using Keywords Tool which has Google Autocomplete built into it. You can also use LSIGraph. These tools suggest LSI keywords to you.
After you have selected the LSI keywords appropriate to your content, you need to use them to align the content with the language of the search engine. You can automate this by using tools that can help you do that or you can simply arrange the keywords by their importance as title tag, description tag, header tag, URL, anchor texts, first and last paragraph.
The best way to get your website to rank high is to get people to visit it by an automated method. You can have people visiting your website because they want to hear from you in particular. That is, they know you. This is what we will be talking about next.
Build Awareness of Your Site Through Public Speaking
To get to that point that people search for your website and not in generic terms, you have to build an audience. You have to build loyal followers and you can only do this by building awareness of your website. One of the ways to build such awareness is by public speaking. Want to create a successful small business website?
You can utilize public relations efforts like paid advertising and word of mouth but you will need to get out there and talk about what you do. In this way, you can build a brand and you can show your target audience that you are good at what you do.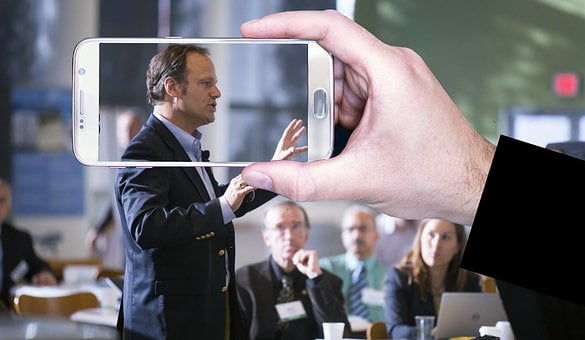 Seek opportunities to talk about what you do and utilize them. You can be proactive and speak to associations in your field to express your interest in speaking at conferences and other events. When you get the chance, you must make sure that you have the right content to share and one that your audience will benefit from. This form of awareness is however limited, to reach a much more wider audience, you must raise awareness about your business using the digital tools that we have today.
Build Your Digital Reputation
In order to attract more visitors to your website and to do this quickly, you must build your digital reputation. You cannot afford to wait for word of mouth advertising as this takes time and people are more likely to take online reputation more seriously. With the rapid rise of the Internet, the opportunities for building your brand are endless and so is the options that people have. So, you have to make your business topmost among these options. People who enjoy your services can even help you further build your digital reputation but you must first give them an undeniably great experience. Read 3 key steps when conducting an online brand reputation audit.
"Marketers need to build digital relationships and reputation before closing a sale."
– Chris Brogan, Chief Executive Officer of Owner Media Group
To build your digital reputation therefore, you must start by providing excellent customer experiences. Leave every customer smiling. Prominent among other ways is that you must become an online person. Customers will not choose a brand that is not active and that takes forever to relate with. Also, they have to trust you. You must make your business the number one choice by building your customer's trust in your capability. Deal with complaints promptly and do not allow them to result in bigger issues.
Create Relevant Content for Clicks
No one will click on a content that is not relevant to them. Also, no one will visit another time if they feel that the information available in your website is plain irrelevant. Provide content that is relevant and helpful. Make sure that your content can solve an immediate problem. This will make the customers visit again. This will make them click your website link next time.
Also, make sure that your website has a specific niche it targets.
"Content marketing is no longer a numbers game. It's a game of relevance,"
-Jason Miller
Let visitors know that the content they would get on your website is targeted at a particular product or service and not a generic flood of different ideas. If you have a niche and the content is relevant and helpful, anyone who visits the website will visit again and the more visits you have, the higher you will rank on search engines.
Highly Effective Link Text
Link texts allow visitors on a web page to be redirected to other pages of the website that may contain the information they want. This enables the readers to quickly find what they want. Readers are not going to stay on a website for very long if they take too much time finding what they are looking for.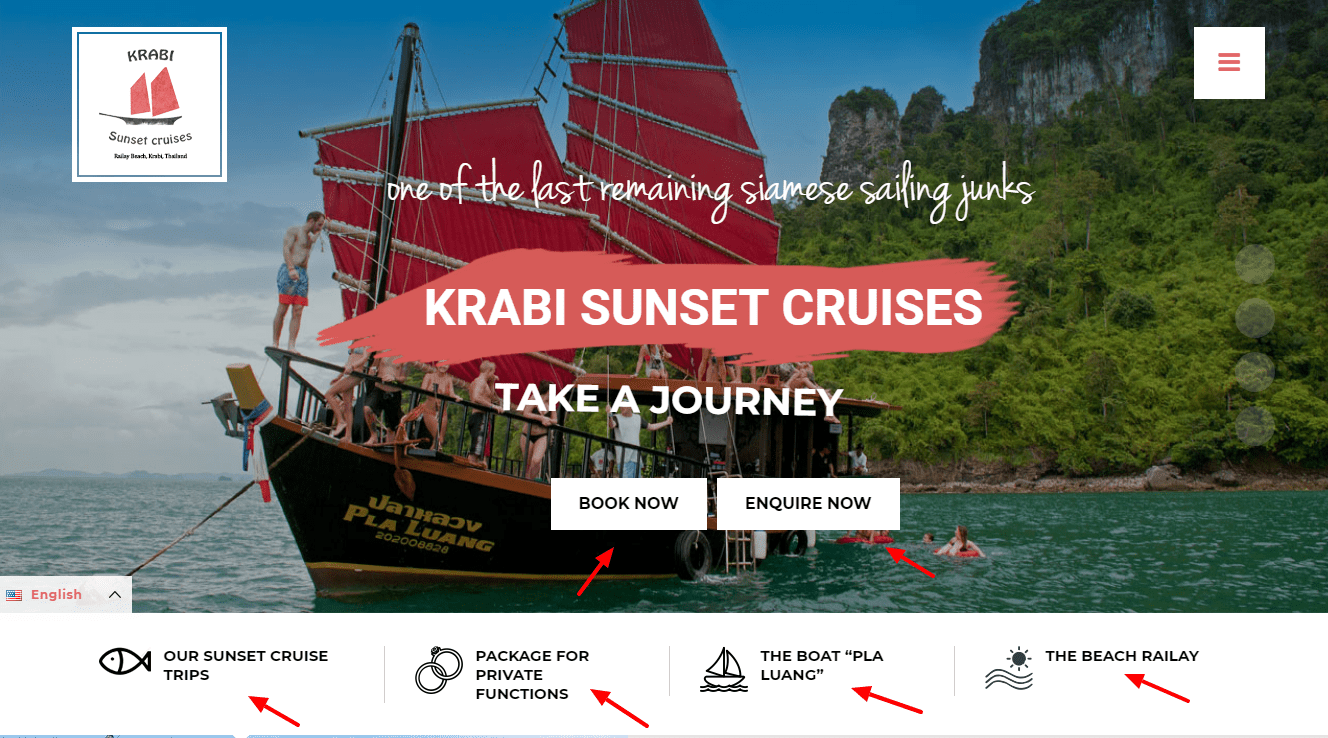 This is why you must make use of highly effective link text. Design your link text in a way that they are easy to locate and they take the reader to where they want to go and not to somewhere else. This technique alone can make the reader visit the site again. Want to find out which elements on your web pages should be optimized? Test these 6 elements on your landing page to grow your conversions.
Google Loves Fresh Content
This is more or less a beautiful way of saying "do not plagiarize". However, it also means that the content on your website should be up to date if you want any chances of getting the top ranks. Update your website regularly, make your content fresh and make sure that they are not a copy of content already provided by somebody else.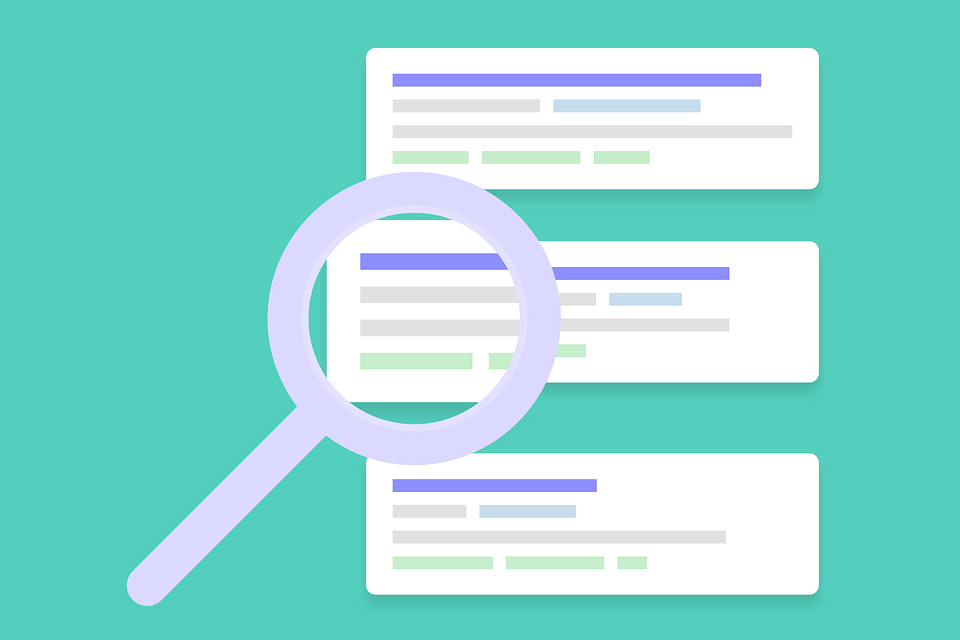 It's easy to spot an opportunity to update your website with fresh content. Search for specific term on google and look at the top 15 results. You will notice that many pages being ranked are outdated. If you can create content around the same topic on your website with a better content, it will be like piece of cake to rank above those outdated pages. See how to produce quality content on a budget
Implement AMP Pages
Accelerated Mobile Pages (AMP) is a Google tool that allows you to create web pages that load much faster. Like the link text, it makes visitors stay on your site. People will easily leave your website if your web pages do not load quickly. You can improve on this by making use of accelerated mobile pages. As the name implies, it targets visitors who use mobile devices to access the website and improves their experience. AMP can easily boost your website's ranking because search engines give a high priority to AMP based websites or blogs.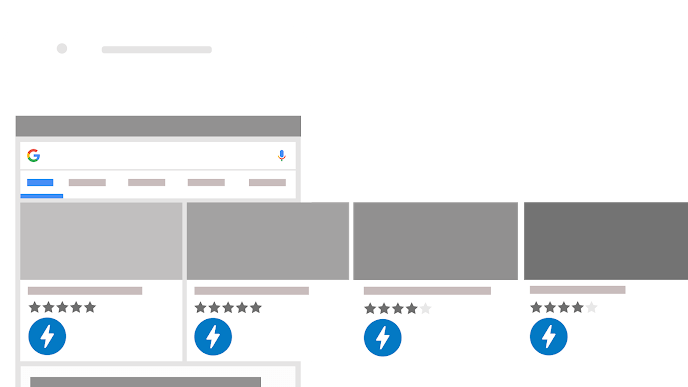 Also, Google advertises websites that use AMP in their search results by placing the tag "AMP" underneath them. This makes them rank higher and stand out in Google search results. To implement AMP you may want to use tools that can help you do that. One of such tools is AMP on Google Search. This tool has responsive design to help make your AMP pages friendly on all devices.
Another tool is AMP Validator which helps you to know for certain which of your pages are AMP pages. Implementing AMP basically requires you to have your content in two formats; the regular page and it's AMP version and to stick to AMP's specifications. That AMP version of your web page comes in HTML.
Use Rich Snippets
Rich snippets are a way for you to communicate with the search engine just like LSI. By using rich snippets, your website will come along with some additional information in the search results and this makes it more noticeable and consequently much more visited. Rich snippets also have a way of making your website look like an authority on the topic displayed right there in the search results. Add rich snippets when you are setting up your content to make your website rank even higher.
See below how google picks content from our blog, when someone is searching for "aggregator model".
What's more interesting is the fact that your web page ranks twice on google search page for the same search.
Another way to stand out using rich snippets is the star rating. Look at how we ranked one of our client's ( target="_blank" rel="nofollow noopener">Radvision World Consultancy) web page on the "Singapore Immigration Visa". It not only catches user's attentions, but also establishes trusts and eventually click-through rate, increasing the overall traffic. Now consider this, your page with star ratings is ranked 4th and other competitors pages are ranked above you, chances are you will attract more clicks than your competition on that listing.
Add Friendly URL Structure
Build your URL structure carefully. Build them in a way that they are SEO friendly. You can do this by utilizing your keywords in building your URL. Put possible future uses for the URL into consideration when you are building them so that you do not have a web of confusing URLs.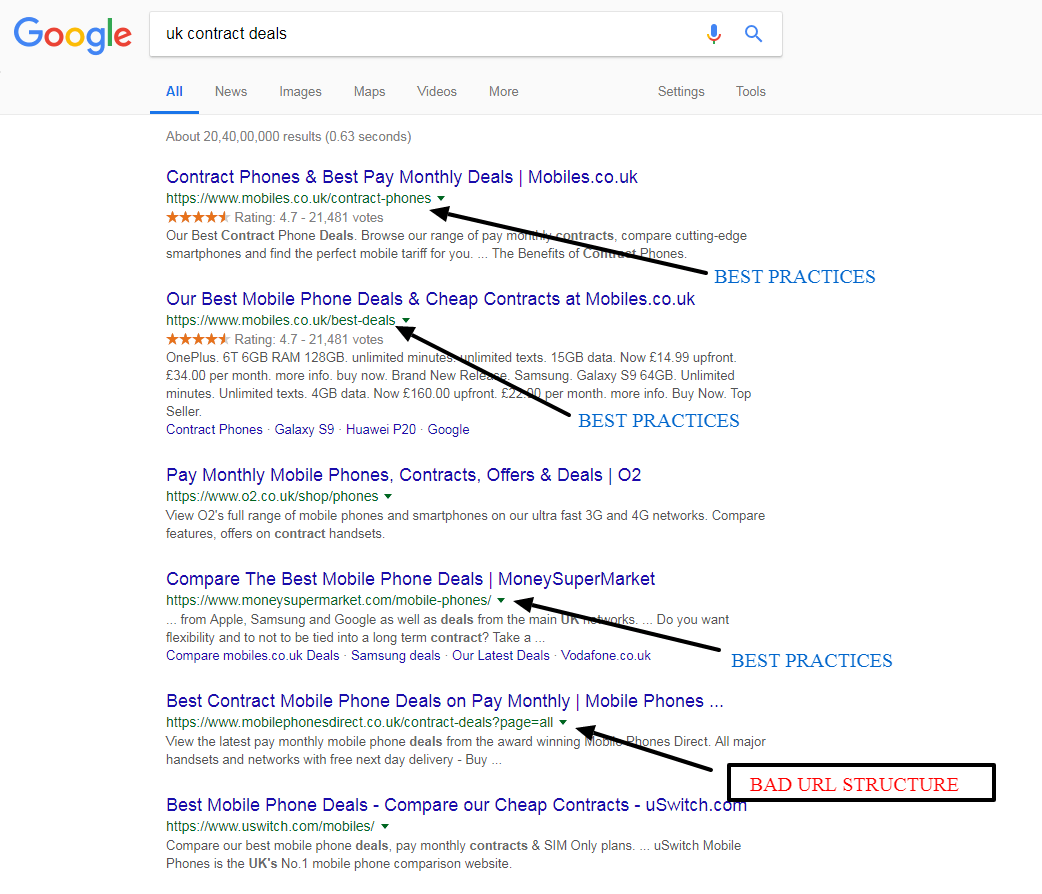 You can also make your URL SEO friendly by making use of canonical tags which tell the search engine which of the versions of your web pages is most preferred. Canonical tags take users directly to a page instead of them getting to it through several routes from the homepage. However, they are different from redirects and should not be used as such. Taking these tips into consideration can help you build a friendly URL structure and thus increase your chances of getting top ranked.
Use Google Search Console's Surprising Useful Insights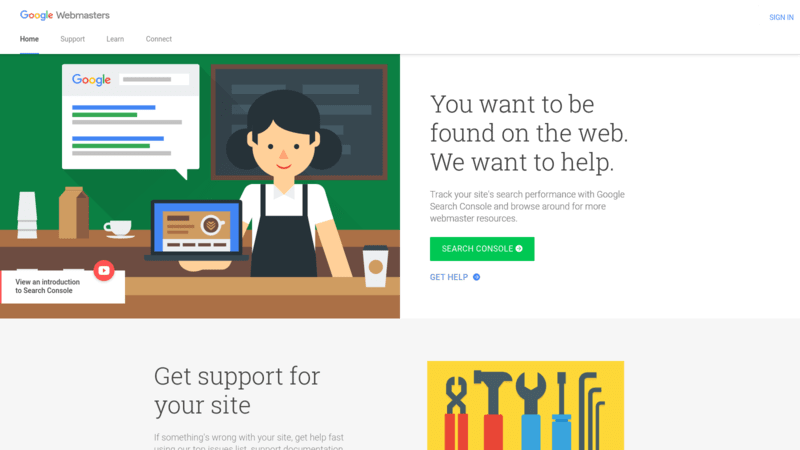 Google search console can help you track your website's performance in search engines. By getting an account for your website with Google Search Console, you can catch in on issues such as queries, your pages performance and coverage issues. You are able to uncover the issues that your website might have. Reports about these issues are even sent directly to your inbox.
The biggest way that Google Console does this is through the Index Coverage Report.
This shows you how your pages are performing behind the scenes. Google bots try to crawl and index your pages and then tell you in this report if they had problems doing so.
The Google Search Console contains important reports to help you better manage your website. One of such reports is the enhancement report.
Enhancement report has now linked mobile usability issues and AMP issues. The mobile usability report allows you to see which of your pages poses a problem when being viewed on mobile devices. It helps you see which of your pages is not user friendly. The enhancement report now helps you see what AMP issues and what mobile usability issues your site has in one go. With the New Search Console, you can now have both your AMP status report and your mobile usability report and a whole lot more in one place. This is a great tool which helps you monitor your website's performance and gives you tips on what to focus on for better results. You should use the New Search Console to help you take stock of any issues that may arise with your site and to help you deal with them quickly.
Get Your Business Found on Google My Business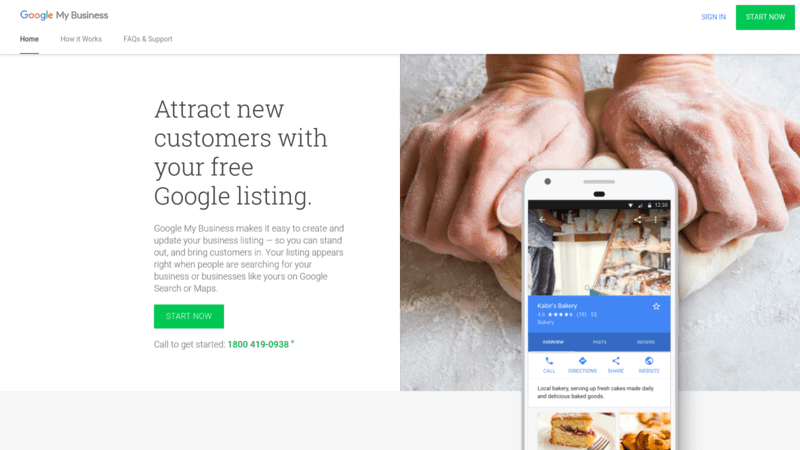 Google My Business is a free platform where you can list and verifies your business for free. It allows managing your online business on Google and reaches to your local targeting customers. With your free Google listing, you do not only attract new customers, but your business also converts into a brand among your local and global customers. Start to create your business profile by using this easy platform to appear right when your potential customers are searching for your brand/business/company name. Your business will also be seen when people search for relevant keywords that you are targeting to promote your services.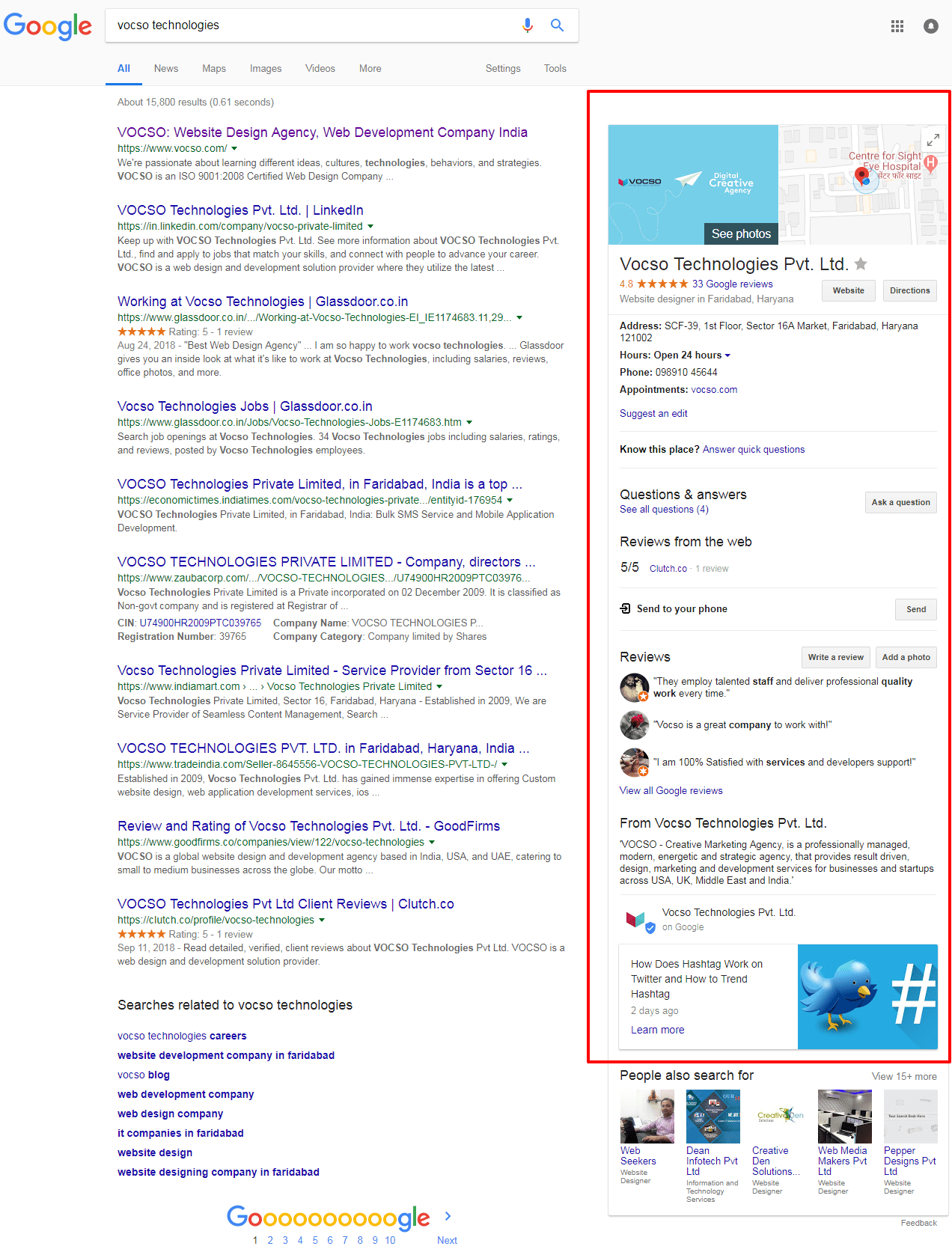 Not only this but Google also recommends your business when someone search for businesses like yours on Google search and maps. List your business and cover more insight on Google whenever someone types your business name or website on the Google search.
These are our best tried and tested tips for increasing your website traffic without ranking in the top of Google search results. These strategies have worked for several dozens of our clients over the years. Take our word for it. No more running after top rankings, and burning all your time and money. Go ahead and implement these and share your experience.
If you find all this overwhelming and do not have time and resources to do inhouse, we would love to handle this for you. Request a call with one of our Digital Marketing Consultants now.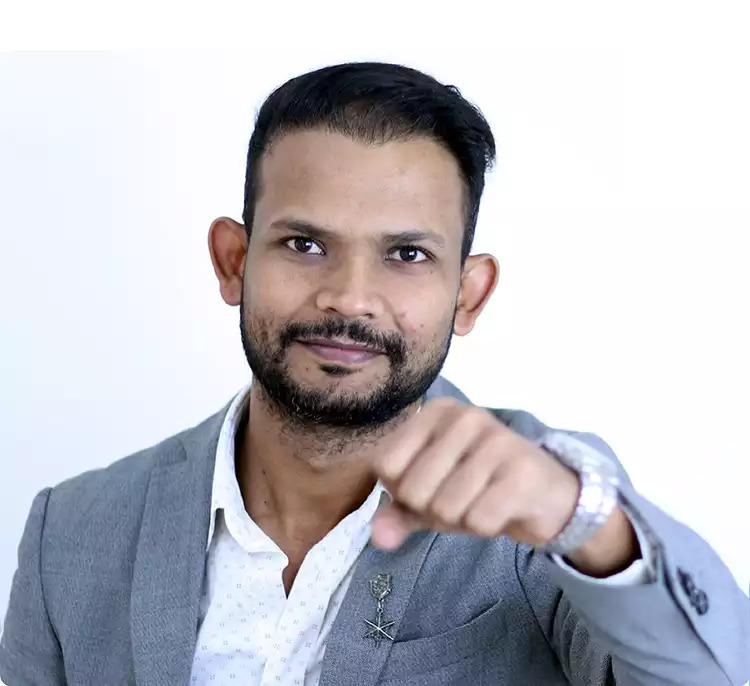 About Deepak Chauhan Hi, I am Deepak Chauhan, a Digital Marketing Strategist. I'm the CEO & Co-Founder of VOCSO Digital Agency, a creative web design, development, and marketing agency based in India & USA.