At VOCSO, every web design and development package provides basic on-page SEO optimization for free. It gives an opportunity to run an SEO-friendly website out of the box and skip a lot of tedious work, but not all. Before your new piece of content goes live, you must do some manual optimization. And it takes a bit more than just adding easy-to-rank keywords throughout the page.
Google has a complex ranking algorithm that evaluates a bunch of other factors besides keywords. That way, any random page can't make it to the top by a lucky chance, even if it has exclusive content. Learn how to optimize your website pages so that Google could rank them in the top 10.


1. Give mobile users immediate access to your content.
The best website layout for SEO is the one designed with mobile users in mind. Since VOCSO developers create responsive sites, most of the work is done for you. But there's still one issue you need to take care of yourself. Make sure nothing hides your content from mobile users once they land on your pages. Here are the elements to beware of:


a form that pops up right away or shortly after visitors appear on your site;
a standalone interstitial that blocks their view until they dismiss it manually;
a layout that lacks any original content above the fold.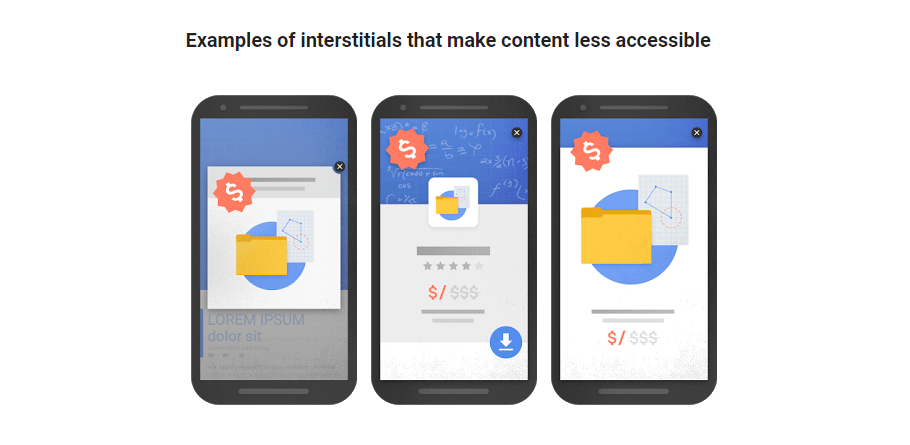 As popups help generate more conversions, you can't remove them at all. Instead, set the right time – either on exit intent or after some time users have stayed on the page. This is how to make your website SEO-friendly and conversion-oriented at the same time.


2. Format your posts with a particular focus on scannability.
Web copy is not a paperback novel, that's why users don't read every word online. They just scroll through the page until a necessary piece of information shows up. If your post consists of large paragraphs, and there's nothing that could bring its key points into focus, most visitors will jump off your site and go to your competitors.
Here's how you can keep your content easy-to-scan and retain visitors on the page:
break it down into sections;
write short yet meaningful paragraphs;
use formatting options (subheadings, lists, and tables if you have some numeric data to share).
Another advantage of well-formatted posts is a better chance of appearing in featured snippets, i.e. above Top 10 results. If you get there, you'll be able to steal some traffic from posts ranking higher than yours in SERP.
If you're struggling to get

more visitors

to your website?

This is because your site could perform better with Google ranking. Get a detailed execution plan for how we can achieve your SOE goals.

Grow Traffic Now
3. Minimize your page loading times.
If your content gets loaded for three seconds or more, many visitors will switch to sites that don't keep them waiting for so long. This is how to optimize your website in terms of page speed:
decrease your website code through JavaScript, CSS, and HTML minification;
implement Gzip compression to speed up data transfers;
use a CDN to deliver your content faster to different locations around the world;
enable browser caching so that repeat visitors could access your content instantly;
remove unused plugins;
opt for faster web hosting.
There's a bunch of free tools that can help you analyze your page speed. For example, GTmetrix not only detects site loading problems but also gives actionable tips on how to fix them.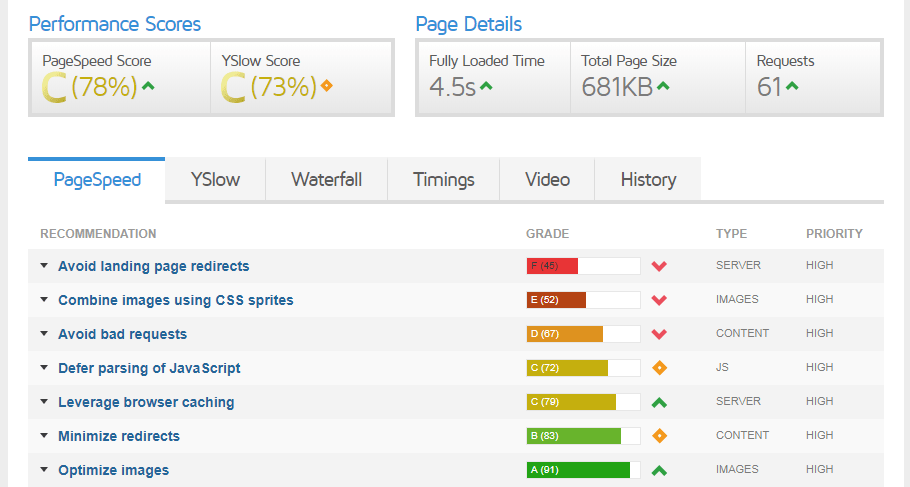 4. Make your pictures web-ready.
Your text is not the only thing to optimize for the web. You should also do the same for pictures you upload to illustrate your statements. The question is what's best for your site – a heavy image of high resolution or a lightweight pic of low quality. None of them! With free online services like Optimizilla, you can both compress images and save their original quality.
Once compression is complete, you should do a few more things:
name image files with something descriptive like wordpress-business-theme.png rather than img1234567.png;
add target keywords to alt image tags.
5. Embed internal and external links on your website pages.
Interlinking plays a crucial role in on-page SEO. Internal links give Google a better understanding of your site structure, particularly the way pages are connected. Interlinking also lets visitors dig deeper into your content and stay longer on your site. It's a clear signal for the engine that your topics are of great value and deserves maximum exposure in SERP.
Google also monitors external links to check your content relevance. Make sure you refer to trusted domains only. Sites with a low domain rating (DR) will do no good for you. For convenience, you can install a SEO toolbar right to your browser and check DR in SERP.


6. Clear your site from broken links.
When crawling websites, Googlebot analyzes page links, both internal and external. If the bot runs into a broken link, it will be a barrier to understanding your content. That's why the next step in this do-it-yourself SEO guide is to find and fix links that work no more.
Manual link checking is a time-consuming process. You'll need to visit every post you ever published and click on every link in it. If your site dates back to, say, 2015, you'll be fed up with this monkey job way too soon. To automate the process, use a broken link checker. Here's how it can ease the job for you:
reveal all the broken links with a few clicks only;
show the issue with each link, whether it's a 404 page or unresponsive IP address;
identify links pointing from third-party sites to your 404 pages, which will let you recover your link juice.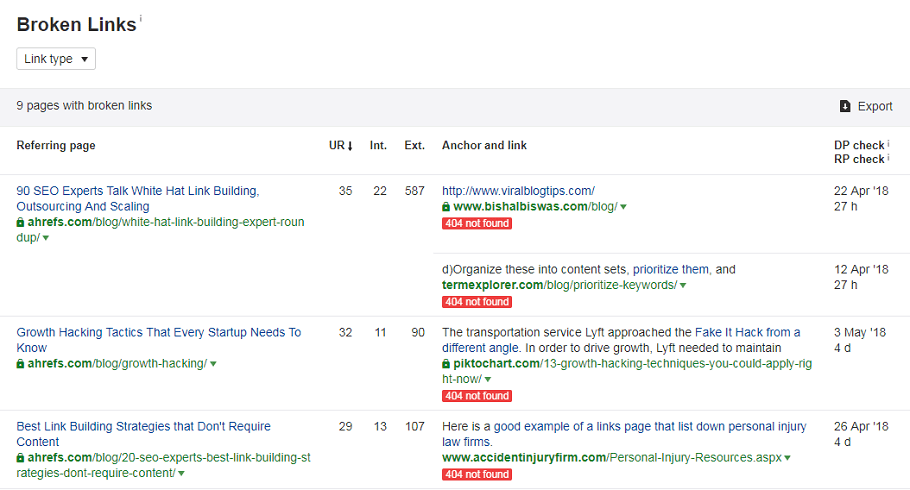 7. Balance out different types of anchor text
Anchor text is one of the most vulnerable issues in modern SEO. Google analyzes it to understand which keywords the post should rank for. As many SEOs started stuffing keyword-rich anchors everywhere, Google brought Penguin into play to penalize abusers,
But the penalty risk doesn't suggest that you can't use keywords in anchor text anymore. Balance is the key here. The best website for SEO will have anchors with exact-match keywords at around 2% and partial-match phrases at about 30%. For the rest, use branded, natural, and other types of anchors.


8. Update posts from previous years.
Browsing the web, users are interested in timely information only. What worked half a decade ago doesn't necessarily work today. As Google reveals the date of content publication in SERP, users will naturally click on the result of 2018 rather than 2011. Take these easy steps to reuse your outdated content:
find out if the topic has new outlooks, studies, strategies, tools, etc., and overview them in your post;
change the original publication date to the current one;
add [Update 2018] to the post title;
promote the updated content the same way as your new posts, e.g. via a newsletter, on social media and forums, etc.
9. Optimize your URL structure.
Here, we'll be talking about a crucial aspect of website optimization – URL structure. URLs play a significant role in website optimization, and optimizing your URL structure can have a massive impact on your website's search engine ranking. Here, I'll explain to you how to optimize your URL structure with examples.
What is a URL?
URL stands for Uniform Resource Locator. It's the address of a website that appears in the browser's address bar. For example, www.example.com is a URL.
Why is URL structure important for SEO?
The URL structure is important for SEO because search engines use it to understand the content of a page. A well-structured URL can provide search engines with valuable information about the page's content, which can help improve the page's ranking.
What are the best practices for optimizing URL structure?
Keep it short and concise: A shorter URL is easier to remember, and share and looks better. Make sure it accurately reflects the content on the page.
Use hyphens to separate words: Using hyphens to separate words in the URL makes it easier for search engines to understand what the page is about. For example, www.example.com/optimize-url-structure is easier to understand than www.example.com/optimizeurlstructure.
Use keywords in the URL: Including relevant keywords in the URL can help improve the page's ranking. However, it's important not to overdo it, as stuffing too many keywords into the URL can hurt your ranking.
Use lowercase letters: URLs are case sensitive, so using lowercase letters makes it easier to read and avoids confusion.
Avoid using special characters: Special characters like %, &, and $ can cause issues for search engines and users. It's best to avoid using them in your URLs.
Example:
Let's take the example of an online store selling shoes. The page URL for their men's shoes category should be something like www.example.com/mens-shoes, which accurately reflects the content on the page and includes relevant keywords. The same page with a poorly optimized URL might look like www.example.com/category?id=45&product_type=shoes&gender=male, which is not only difficult to remember but also confusing for search engines.
Optimizing your URL structure is a crucial aspect of website optimization. By following the best practices we've discussed in this video, you can make sure that your URLs accurately reflect the content on the page and improve your website's search engine ranking. We hope this video was helpful in understanding the importance of URL structure and how to optimize it. Don't forget to like and subscribe to our channel for more tips and tricks on website optimization.
10. Make your SERP snippets click-worthy.
A high click-through rate is a direct signal to Google that your content deserves top rankings. To get more clicks to your site from SERP, make sure the engine doesn't truncate your SEO title and meta description. Currently, you must stay within the following limits:
60 characters for an SEO title;
approximately 300 characters for a meta description (there's been an increase from a 160-character limit recently).
If you're looking for a tool that can help you come up with SEO-friendly titles, then use our free blog idea generator tool which can be a great way to brainstorm ideas for your next blog post and website title and headings. So give them a try and see what kinds of results you get!
Another way to increase a click-through rate is to install rich snippets. These catchy pieces of information appear right between the title and meta description in SERP. You can show star ratings, votes, author, reading time, and other tricks to get users interested in checking out your content.
If you're struggling to get

more visitors

to your website?

This is because your site could perform better with Google ranking. Get a detailed execution plan for how we can achieve your SOE goals.

Grow Traffic Now
Afterword
As you can see, it takes work to make your website pages SEO-friendly and rank-worthy. If you're too busy for this, feel free to contact the team of VOCSO. Guys offer both website design and affordable SEO packages to help you with keyword research, content marketing, link acquisition, local SEO, and much more.
P.S. If you can suggest any other tips on how to optimize your website pages, drop a comment below, please. Your voice always matters.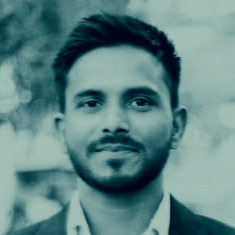 About Raj Kishore A digital marketing consultant at VOCSO. I've been working in digital marketing since 2010 and I am an expert at generating leads online via SEO, Paid Marketing, Social Media Marketing, Email Marketing, Site/Landing Page Testing and Optimization, and Display and Remarketing.