To be a digital marketer, one must understand the nuances of the new paradigms of the web, that is to say, to know how each of the social and digital channels works and interact with each other and the resulting synergies.
This raises some questions:
How should my Facebook posts be different from those on Twitter or Instagram?
What priority should I give to e-mailings?
By what strategy does my content marketing assist shape my SEO?
What skills does a digital marketing professional need to succeed? Here are the top marketing skills that needs to be learned – and fast!


1. Analysis of The Data
It's not about big data, but about what you DO with the data. This is the work of the analyst. The data scientist is invading the sphere of marketing because he has access to all technological tools and platforms.
Many digital marketing professionals fear it. Data requires a new "kind" of collaborators, a "person of numbers" (the data analyst). Digital trouble has come so fast that these specialists are rare and hard to find. But that's what the new paradigm of marketing demands.
The days when marketing was left to Wall Street's "marketing madmen" are over. The creative marketer needs a new partner.


2. The Paid Social Media
What social media promised when they started to be used as a marketing tool was a free global audience. Then Facebook changed the situation. The "Like" Facebook Gold Rush is over. Now it's time to pay the flute player who gathered your data and now you sell them.
To put things in perspective, it is planned to spend $ 25 billion on social advertising before the end of 2017, with Facebook reserving the biggest share of the pie. Read effective Facebook marketing tips to grow your brand.
Exit early cynicism, advertising on Facebook can be very effective if done well. What are the key points and skills needed to start taking control of this?
How to use the "Facebook Insights" analysis tool
Learn how to use "Power Editor"
What can be done with the "Lookalike" audience?
The targeting of "personalized audiences"
What are eCPM auctions and how to use them
How to experiment and test creative images


All this being only the tip of the iceberg.


3. The E-Mail Marketing
An e-mail was a simple thing of the past. At the moment it's about targeting and analyzing bounce rates, open rates, and conversions. Its influence as a marketing tool is often undervalued.
Even very large companies are struggling. A recent report by the New York Times found that even with a database of over 6 million emails, most do not even have a marketing platform of their own. The mailing-list must then be extracted manually from their other systems.
While the social media is great for branding, you're most trustworthy and dedicated prospects, your customers, and fans want to keep in touch via email. Many marketing campaigns work because they are the result of a relationship worked and maintained by e-mail. Read how email list building services can enhance your sales.


4. Search Engine Marketing
There are two facts in the equation here:
Optimize content, website, and blog for organic traffic (earned)
Pay per click using Google AdWords
Building a strong SEO on search engines takes time and there is no quick fix. But do not neglect it because it's the bulk of your traffic, though it can take years of content creation and strategy. Read actionable search ranking advice from experts.


5. Develop Skills with Tools and Technology Platforms
In the past, the job of a marketer has often been summed up in the management of an advertising agency. He must now consider the technologies. What is it?


FREE TOOLS
There is a wide range of free tools:
Hootsuite
Tweetdeck
Canva
Facebook Insights
Twitter Analytics
Google Analytics
Many of them have premium versions that offer complementary features and functions.


PLATFORMS
These gather digital marketing, e-mail marketing, and social media platforms that help to evolve marketing actions.
Digital marketing platforms
Many offers are available. One of them, Teradata's Marketing Operations, includes Planning and Spend Manager, Workflow and Collaboration Manager, and Marketing Asset Manager.
Email marketing and automated platforms, There are hundreds of platforms. Here are a few:
MailChimp
Aweber
iContact
Salesforce Marketing Cloud
Silverpop
Marketo
6. Social Media
Social media is a complex system
you need to know about the various mechanisms and tools you can use.
The question you need to ask yourself is "Which networks will I focus on"? Then comes the set of strategies to achieve the right goals. Finally, you must match the creative and the content. Read 11 social media marketing tips to grow your startup.


7. Content Marketing
Content is the foundation of any marketing strategy/action. You need images, blog posts, computer graphics, and free ebooks. The list is long.
When done right, content helps foster engagement, SEO performance, leads, and sales.


8. Mobile Marketing
The explosion of mobile phones and the growth of smartphones have taken many marketers by surprise. Many brands have a website that is not mobile-friendly (non-responsive) and has no apps to make it easy for their customers to use. Read 6 actionable mobile app marketing tactics.


9. Viral Marketing
Having fast-moving content, like BuzzFeed's likes is something that gives a new dimension. This does not mean you have to focus on it, but an image or viral video may be worth it for your notoriety.
Just look at how specialists do and work some of these tactics in your marketing campaigns.


10. Visual Marketing
Most marketers know that you get better engagement and more sharing when using visuals. It has been well understood on Facebook and a series of studies show that we get up to 100% more commitment via a visual post rather than a textual post. But it's not a strategy that only works on Facebook. The use of visuals on Twitter is also very effective. Several tests on the Twitter feed proved to be convincing.
Impressions: The increase in "impressions" of an image tweet compared to a non-image tweet is + 197%.
Commitment: The increase in "engagement" of a tweet with an image compared to a tweet without an image is + 581%
Engagement rate: The increase in the engagement rate of a tweet with an image compared to a tweet without the image is + 111%.
You now know the 10 essential skills that a digital marketing professional must master. Now, it's your turn to play!
If you haven't entered the realm of digital marketing, there's no better time than now to begin your journey. Take the first step in your professional path and look for digital marketing internships, where you can acquire invaluable experience and engage in practical, hands-on learning opportunities.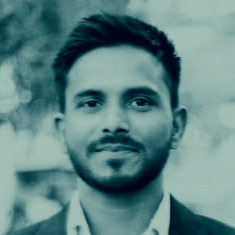 About Raj Kishore A digital marketing consultant at VOCSO. I've been working in digital marketing since 2010 and I am an expert at generating leads online via SEO, Paid Marketing, Social Media Marketing, Email Marketing, Site/Landing Page Testing and Optimization, and Display and Remarketing.