Today, digital channels contribute to about 80% of all the media that we consume. Massive internet usage and digital media have given rise to a new marketing concept called digital marketing. According to the Digital Marketing Institute, the result of digital channels are to promote products and services to consumers and businesses in order to generate revenue. Digital marketing is a broad area with the prospect of becoming the future of business development.
The term digital marketing is often used interchangeably for online marketing and it has several advantages over traditional offline marketing. With the advent of technology in today digital world, people now have access to information from anywhere in the world. Marketers these days use digital tactics to attract and convert audience's online. This new age marketing method helps to gain good reputation which is essential for a business to survive. This is inevitably the best means to reach out to the potential and targeted audience at a list cost.
All professionals have plans to grow their business, build their brand, and be a leader in their industry. While a sense of urgency is essential to hitting all of these goals, there are some mistakes to avoid during the planning and execution stages. These mistakes will set your business back in hitting your revenue targets, resulting in wasted time, effort, and cost.
Some of the digital marketing mistakes and how to avoid them
1. Poor Planning
The absence of an organized cohesive strategyis one of the biggest digital marketing mistakes mademost businesses resulting in a waste of valuable time and money, not to mention the loss of opportunity. Before investing, you should plan the following for effective digital marketing:
i) Understand your market
An in-depth understanding of a brand's competitors, knowledge of market trends (both about the product and demographic), customer demographics, geographical boundaries and existing distribution channel.
ii) Perform a SWOT analysis
Find your opportunities, threats, strengths,and weaknesses.
iii) Clear definition of your marketing objectives
What results are you looking for with your marketing efforts and what KPI's and goals will you use for measuring success?
iv) Have a budget
What is your budget for this marketing effort and what are the individual marketing channels?
2. Not Knowing your Audience
Another noteworthy digital marketing mistakes often made by most businesses is their negligence of not knowing their audience. This will inevitably lead to the collapse of the business since they failed to understand their audience and what they need. Digital marketing is not just about tweeting, publishing content on high domain authority or Facebook post; its entails getting a pleasing return on your effort. To be able to get the reward you are looking for, it is imperative that you have a deep understanding of your audience.
In addition to this, there needs to be a clear focus. Invest in the areas you know what works first for quick, quality wins. Long-term goals are a part of your digital strategy, but solid rewards along the way drive consistent and improved effort into reaching those longer goals, keeping momentum throughout your organization.
3. Not setting the right expectations
Expectations are the key to setting your marketing team up for success and knowing where your team is in hitting annual targets. With every digital marketing campaign launched, set a realistic goal. Factors that help set your goal can be budget for the campaign and ensure you're targeting the right audience.
Have targeted numbers and the type of audience. This can be done by reviewing the past campaign and the results and factors that went into producing them. A major factor is also to know or estimate timeframe from planning to execution in knowing when to expect results. An essential part of any campaign strategy is establishing metrics of success. Measure the results of your campaign against these metrics to determine where you're getting the most ROI so you can invest intelligently in future campaigns.
Beginners should ensure they avoid the digital marketing mistakes often made by newbies. At the very outset, digital marketing should not be taken to mean instant results, especially with companies who are new to this digital marketing practice. In fact, it takes some time for digital campaigns to develop, optimize and improve to get the results you expect for. It is imperative that clients are given realistic expectations.
4. Not staying informed
The digital marketing world is constantly evolving and companies can only keep up by being informed on best practices, trends and what audiences are looking for. The presence of new analytics software makes it easy to track and analyze every view, every click and every dollar. However, what is important is to be informed about how the marketing budget is being spent by the company. So if a marketing agency is working for a brand, important data points should be known to key stakeholders. Hence, if it is a PPC campaign, you should have the knowledge of how to log into AdWords and also be able to check the account history as well as follow any account modifications. This should be true with the different digital aspects. You should have a fair knowledge of the KPI's, the terms and best practices. Don't stop acquiring knowledge on how to grow your business by leveraging of digital marketing tools.
Conclusion
The world of digital marketing is a vast one in which we can easily get lost. Due to the evolving changes and advances in technology, keeping up with all the latest trends and methods encompassed by digital marketing can be difficult. These digital marketing mistakes are very common among numerous businesses and it needs to be addressed. If you are attempting to build an online business, you need to have a proper plan, know your audience, set the right expectation, be informed and constantly be adapting and learning. Digital marketing has come a long way since the early 90s and we need to grow and develop with it. It will be overwhelming at times but you can work to overcome and build a successful online business.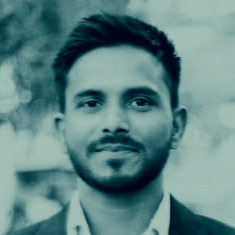 About Raj Kishore A digital marketing consultant at VOCSO. I've been working in digital marketing since 2010 and I am an expert at generating leads online via SEO, Paid Marketing, Social Media Marketing, Email Marketing, Site/Landing Page Testing and Optimization, and Display and Remarketing.