Video editing software is a tool that lets you edit the raw footage into a presentation. These tools make it easy to cut, delete and rearrange video clips by dragging and dropping them into place. There are lots of free options out there, so we've done some research on the best ones for you!
Video editing software is a tool that lets you edit the raw footage into a presentation.
When it comes to video editing software, the term "free" is a bit misleading. While some of these programs are available without charge, they all have limitations and can't be used for commercial purposes.
To put it simply, video editing software is a tool that lets you edit the raw footage into a presentation. It allows you to add effects, transitions, titles, and music; cut, trim and splice video clips; add titles and text; adjust color levels or soundtracks; enhance audio quality; decorate with shapes or logos; export files in various formats (including HD).
1. VEED.IO
VEED.IO is an online video editing tool that lets you create stunning videos with ease. It is user-friendly and offers swift features where you can cut and crop videos, resize your videos, and even choose among pre-made stock videos. VEED also offers live streaming and multi-streaming functions that allows you to record yourself on the go.
You can add audio to video, or even record your own voice-over for your movie. You can also add text overlays on top of your images or videos. And VEED offers many templates with ready-made text and graphics that you can use to get started right away!
Filmora Video Editor is a free online video editor that allows you to create videos for your YouTube channel and Facebook page. It comes with pre-made templates and effects to easily add text, music, and transitions to your video. If you have other ideas for your video, Filmora also lets you insert custom titles, audio tracks, or effects.
2. Filmora Video Editor
Filmora Video Editor is a free online video editor that allows you to create videos for your YouTube channel and Facebook page. It comes with pre-made templates and effects to easily add text, music, and transitions to your video. If you have other ideas for your video, Filmora also lets you insert custom titles, audio tracks, or effects.
It has over 70 effects including transitions that can help make your videos more memorable or dramatic. It also comes with hundreds of filters that will help enhance the look of any scene in your video from bright colors to black & white film quality looks.
You can even add a voiceover narration if needed while recording it on camera or uploading one from an external source (iPod Touch/iPhone).
3. EaseUS Video Editor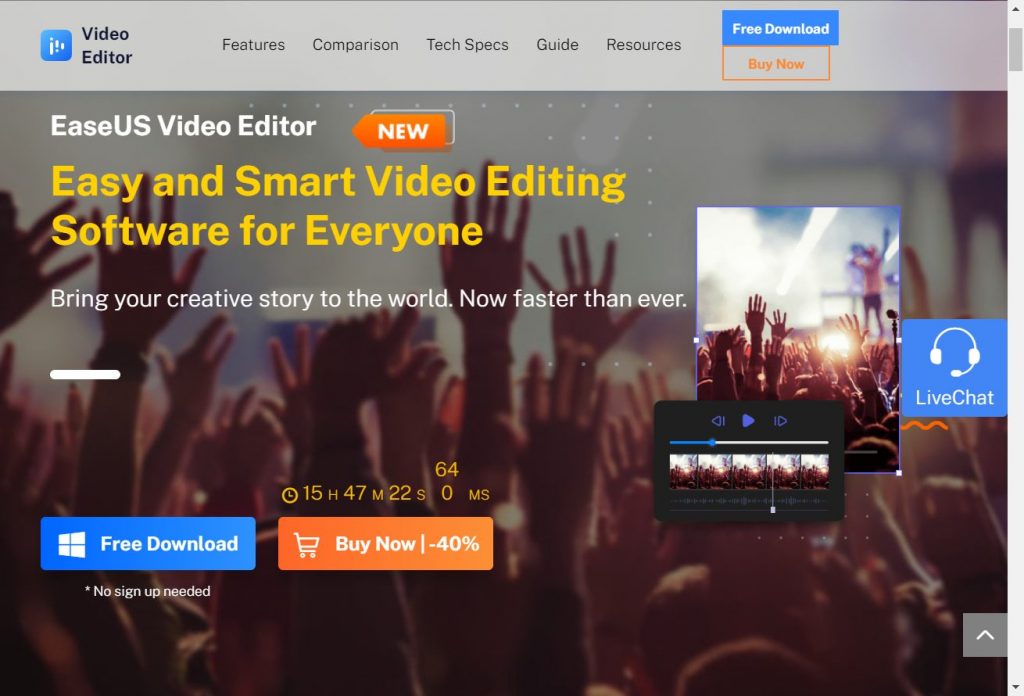 EaseUS Video Editor is a powerful video editing program that allows you to easily edit your videos. It's designed to be easy to use, so even the most inexperienced user can master it in no time. You can easily add text or graphics to your videos, as well as split them into multiple scenes and add transitions between them.
You can also trim your clips and change their speed, or create slow-motion effects by slowing down the playback speed of certain parts of your video.
With EaseUS Video Editor, you can create videos from scratch or import them from external sources like YouTube or Vimeo. You can also turn any photo into a video with just one click!
4. Shotcut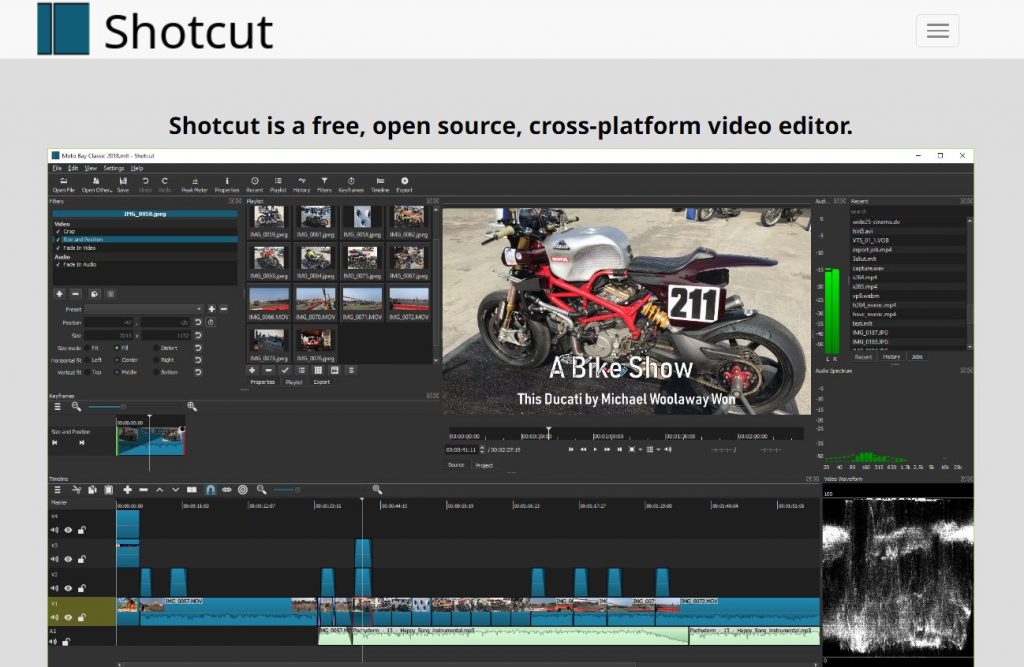 Shotcut is a free, open-source, and cross-platform video editor for Windows, Linux, and Mac. Shotcut is easy to use and has a clean interface. While it's not as powerful as other paid options, it does offer some basic editing features that are useful for amateurs like you.
Shotcut also has no shortage of audio tools to help you create your soundtrack. You can easily adjust the volume of each clip from within the app itself or by using the simple audio mixer tool. This feature makes it easy for beginners because there aren't too many options to navigate through in order to get things just right!
5. ClipChamp
Clipchamp is a free video editing tool. Its interface is easy to use, especially for beginners. You can easily add text overlays, music, and transitions with the drag-and-drop editor. All you have to do is drag and drop your clips onto the timeline at the bottom of the screen. You can also change their order by dragging them around on this timeline. The only downside is that there are no templates or themes available.
6. OpenShot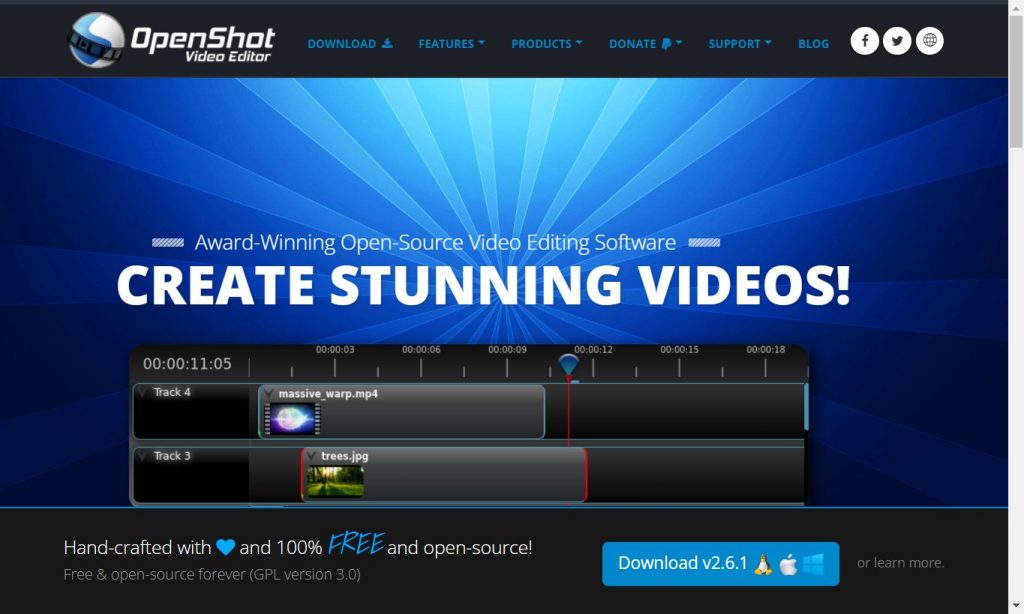 OpenShot is a free and open-source video editing software for Linux, Mac, and Windows.
With this tool, you can import clips from your camera, and add effects, music, and titles. The interface is user-friendly so even a beginner can use it without any trouble at all.
If you're looking for an alternative to Windows Movie Maker or Adobe Premiere Pro then this would be an excellent choice!
7. Adobe Premiere Pro CC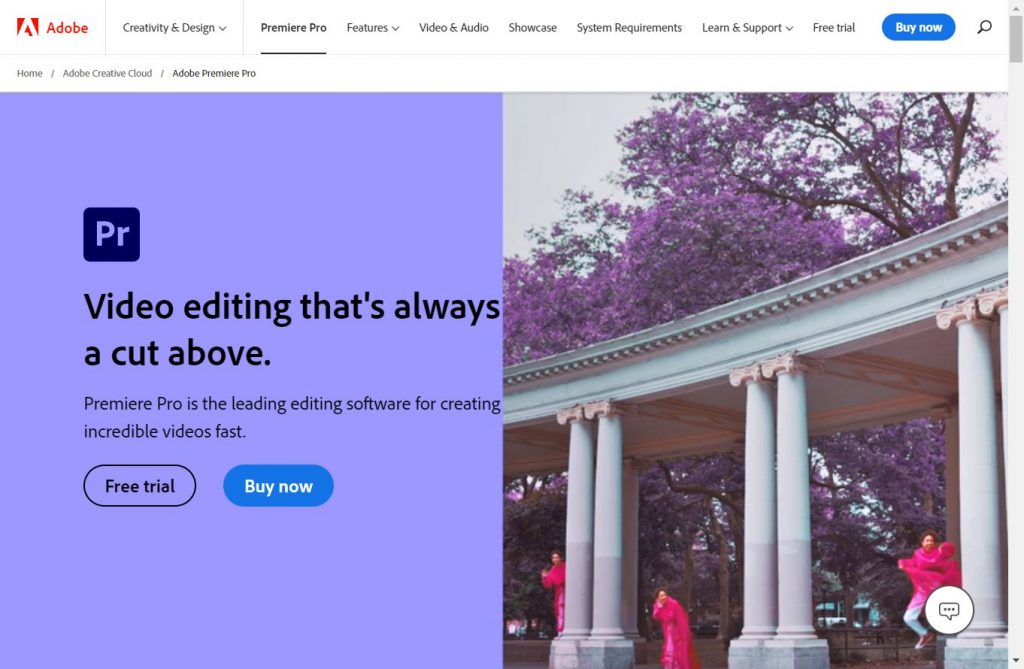 Adobe Premiere Pro is a video editing software that can be used to create professional-quality videos. It's an ideal choice for video editors and producers who are looking to create high-definition movies. Premiere Pro has been around for years and is used by professionals all over the world.
The software allows users to import video clips, photos, audio files, and other assets into a project timeline. It also has a wide variety of effects and filters that can be applied to clips as well as other tools like chroma-key (green screen), audio mixer, and more. The software also comes with Adobe Speedgrade which allows you to grade your video footage before exporting it so that it looks great when played back on any device or platform including mobile phones or tablets such as iPad Mini 4 or iPhone XS Max (or even smaller devices).
8. WeVideo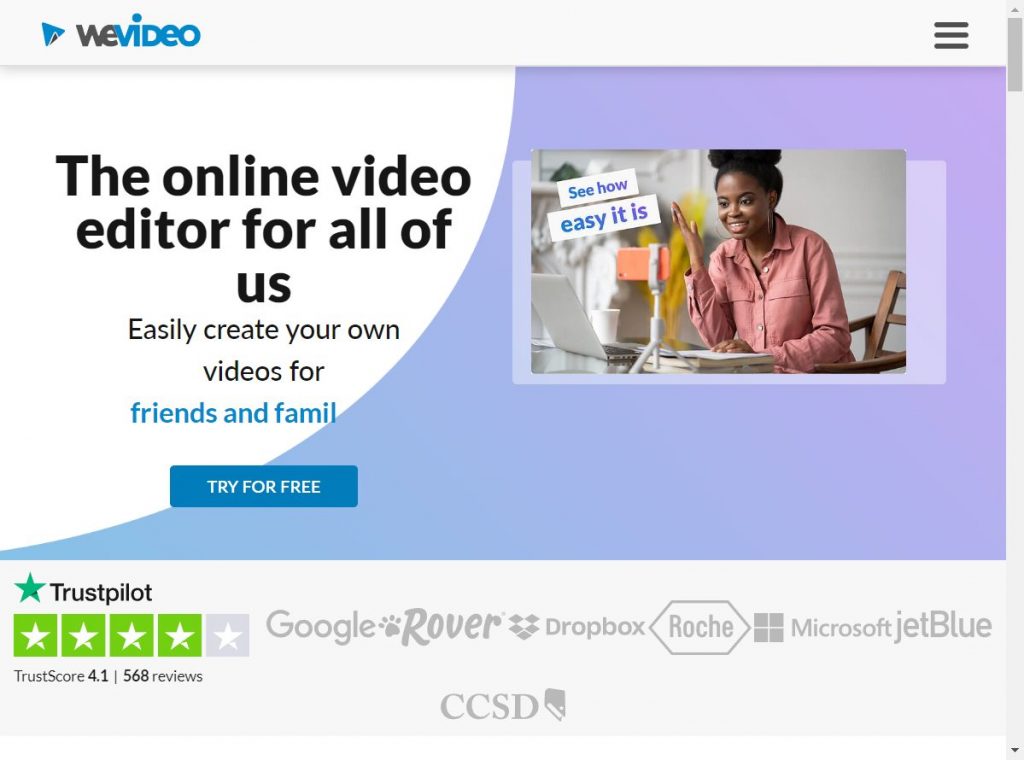 WeVideo is a platform that allows you to collaborate with others to create videos. It's simple and easy to use, allowing you to easily share your ideas, tips, and tricks with your team and clients.
WeVideo works on any device and operating system, whether you're on a desktop or mobile phone. The platform also allows you to create different versions of the same video so that everyone can have their own copy of it. This is especially useful if you're working with multiple people who might need access at different times.
9. Avidemux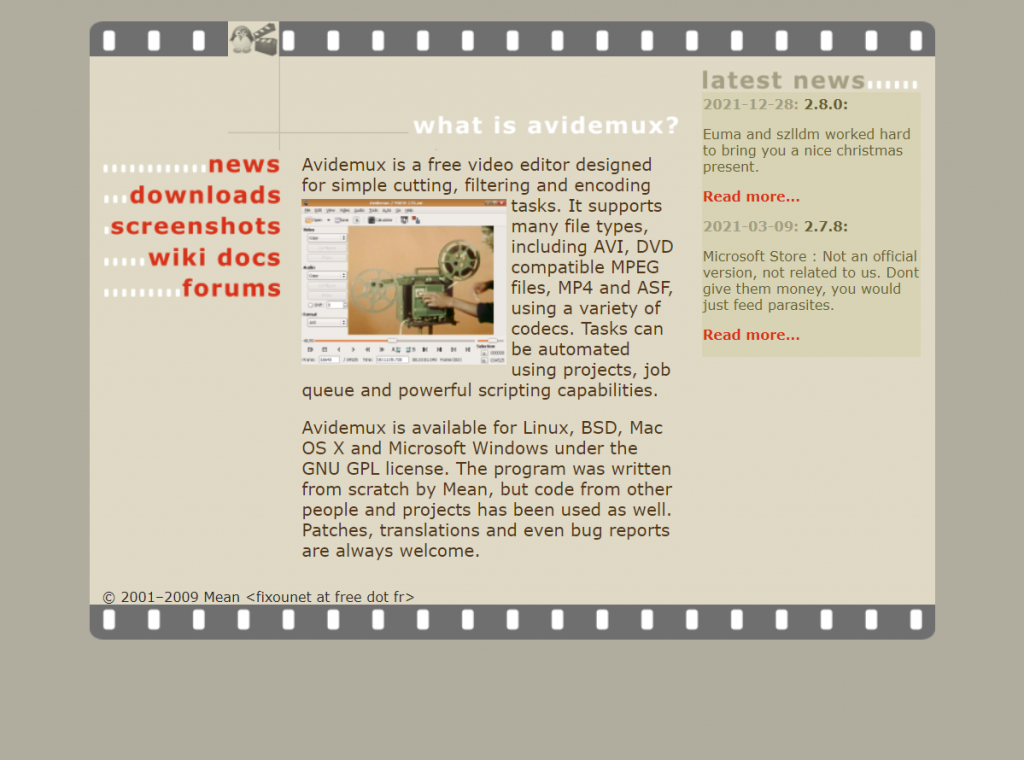 Avidemux is a free video editor that supports many file formats and features a simple, easy-to-use interface. The application has been translated into multiple languages and is available for Windows, Mac OS X, and Linux.
Avidemux is an open-source project (licensed under GPL) that's continuously developed with the help of programmers from around the world.
10. YouTube Editor
YouTube Editor is a free tool that lets you edit your videos right on YouTube. It has a side-by-side video editor, which means it's easy to see what you're editing and how it will look in the end. You can trim videos, add effects and music, add text captions, photos, and slideshows—and even make GIFs!
Benefits of Having Video Editing Tool for Your Business
There are many benefits of using a video editing tool for your business. It can help you create professional-looking videos, which result in increased online presence and trustworthiness. Video editing is an excellent way of recording your business activities and performances. You can post them on YouTube or other social media platforms and increase website traffic tremendously by doing so.
1. Video Editing tool for advertising and marketing.
Video editing is an important tool for advertising and marketing because it helps you to reach out to a wide variety of audiences. You can use video editing tools to market your products, services, and ideas. They can also be used as part of your brand strategy. Video editing tools are useful for converting your website into an online business portal or social media platform that will help in promoting your product line or service offerings.
2. Increase online presence.
With the help of video editing tools, you can create videos from any of your photos and videos. With the help of these videos, you can increase your online presence, build a strong online presence and increase your brand awareness.
3. Make your potential client more trustworthy.
Having a video editing tool can make you more trustable to your potential clients. Video is the most influential form of media, and using it will help you make your business look more reputable, reliable, and credible. You can show that what you do is actually possible by showing them a sample or even a tutorial on how to get results in their own way, which gives them the confidence that what they're paying for will work for them too.
4. Gives a new dimension to business proposals.
As a business owner, you have to keep in mind that there's always someone who is looking for better opportunities. Your potential customers may be impressed by the quality of your presentation and open up their minds to what you have to offer them. This will also allow them to see how professional your company really is and that it can provide the services they need.
Video editing tools are a great way for small businesses especially those who are starting out and don't have much money on hand because it allows them to create videos without having any prior knowledge about this kind of software or even experience with video editing at all!
5. Recording your business activities
Video editing tools can also be used to record your business activities. You can record the videos of your office and other areas of your business, which will help you share them with your clients.
6. Repurposing live content or webinars or podcasts
You can use video editing tools to repurpose live content and webinars, or even podcasts. The tool will let you record the event, then edit the video to remove parts you don't want to include in your final video. You can also add a voiceover or other audio tracks during editing if needed.
7. You can perform video editing yourself
Now, the question arises, how can you perform video editing yourself? The answer to this question is simple. You can use free video editing software or a video editing tool to edit your videos.
Few such tools are available on the internet and they are very easy to use. There are some good online websites that provide these services at no cost. They also provide tutorials on how to use them effectively in order to get the best results from them without any hassle or difficulty.
8. Increase website traffic
A video is a great tool that can help you increase your website traffic. In fact, statistics show that websites with videos on them get at least 20% more visitors than those without any video content.
There are many reasons why people watch videos on social media and other sites, but the most common reason seems to be entertainment or fun! A lot of people like watching funny videos because they make them laugh or relax after a hard day at work. However, there are also some other reasons why people watch videos such as learning something new (e.g., cooking tips) and getting information about an upcoming event or product launch. These are a few reasons video content role is important in social media marketing.
9. You can make your videos stand out from competitors' videos
Another great benefit of using video editing tools is that they allow you to make your videos stand out from competitors. This can be done by adding things like text captions or voiceovers; both are great ways to make sure that viewers remember what they see on screen!
Video editing is a must-have tool for your business. If you want to stand out from the competition, then you need to add video content. Having an online presence is essential for any business, whether it's big or small. When it comes down to marketing yourself and your services online, having videos can be extremely beneficial because it allows viewers to get an idea about what type of service or product they're looking for before making a purchase decision.
Conclusion
Video editing software is a powerful and creative tool. With the right tools, you can turn your video into something that's truly remarkable. So how do you find one of these tools? Well, there are many different options out there—some free, some paid—but we've narrowed our list down to ten of the best options available right now.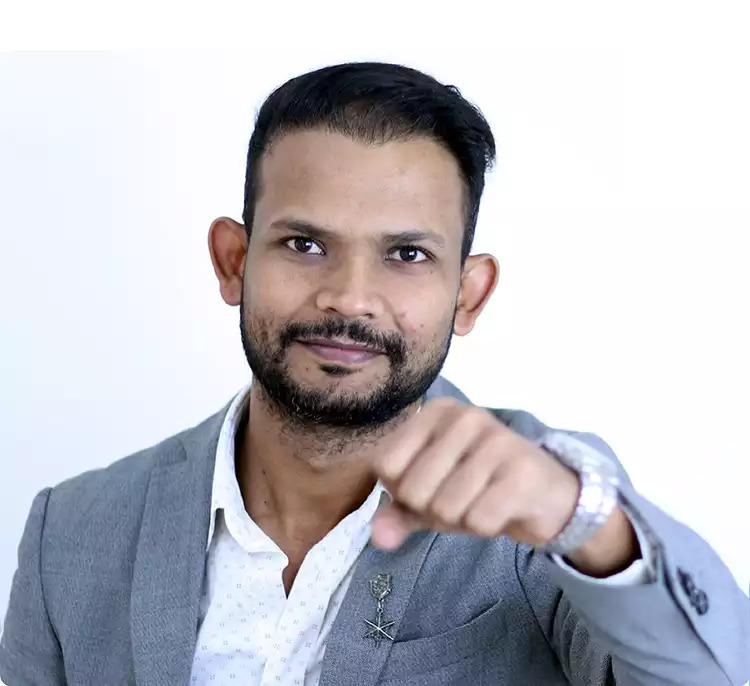 About Deepak Chauhan Hi, I am Deepak Chauhan, a Digital Marketing Strategist. I'm the CEO & Co-Founder of VOCSO Digital Agency, a creative web design, development, and marketing agency based in India & USA.