With the speedy growth of the enterprise mobility market all over the globe, businesses need to consider the Android platform. This is because mobile growth is expected to get to $140 billion by the year 2020. One of the major contributors to this growth is the Android platform. However, enterprises that want to leverage gains from the power of Android mobility must roll out intuitive Android apps which they can use to channel the ecosystem to the preferred effect. Here are the immense benefits that enterprises leverage by investing in Android apps.
Open source
Being an open source, Android is a software development kit that is available for free. This means that businesses that roll out Android apps to power their processes and systems will only spend money on development costs. They can reduce their software licensing costs and only get software devoid of any royalties. Developers can also interact with the Android developer community future versions that they can integrate into their Android App development projects. These advantages make the Android platform a more lucrative prospect for businesses, device manufacturers and even wireless operators. This will result in the speedy development of applications and your enterprise will enjoy considerable savings when you utilize Android. See the latest trends in iPhone app development.
Facilitates simple integration
Most business enterprises usually have multiple entities, processes, and departments. Distinct and separate systems or processes for every entity will result in needlessly duplicating the efforts and costs that are required to maintain these systems and create data silos and disjoints. Most enterprises usually run company processes through a single integrated system. Android provides the perfect platform for carrying out such an approach because of its resilience and ability to run on any device. Android platform will help you eliminate the menace of data silos and allow a seamless and smooth flow of information across the business.
It is based on Java
Android applications are based on the Java programming language that has the assistance of huge libraries and is very popular. If you understand Java, then you can build Android applications with ease. So many Java developers have now shifted to Android development because they find it much easier to migrate. Therefore, if you are considering mobile app development, then you should opt for Android app development because you will achieve countless benefits. In the near future, more people will be using smartphones that are based on the Android platform. This will ensure that your mobile apps reach more and more customers, which will ultimately improve your business.
Ease of use and installation
Developers have an easy time using Android because of the availability of tools that provide an easy way of improving, fixing and updating apps because of the facilities provided by Android tools. Android applications are resilient and flexible to be pushed and published in several ways. Businesses can ensure that their customers, employees and other important stakeholders can access and download their apps in a simple way without much hassle. Unlike other platforms that need lots of learning curve and set-up assistance, the simple and easy nature of Android makes it a great DIY proposition.
Delivers flexibility
Most times, enterprises are coerced to alter their business operations so that they can cater to the growing demands of an inflexible system. The low costs and ease of developing Android apps as well as the flexibility of these platforms mean that enterprises do not have to make sacrifices, and they can pursue their goals in an efficient manner. Android will make it viable and easy to develop customized and innovative apps that suit any requirement or processes. Custom apps can also be localized to capitalize on productivity. Check out Big Drop Inc blog post for common archetypes in branding.
Stakeholder valuing
Today's revolutionary enterprises share common traits, such as being responsive. Enterprises that are responsive to their stakeholders will promote an open culture, encourage feedback, get a positive image and also reap rich benefits out of it. This is a collaborative software development methodology where end users and stakeholders have a major say with regard to environment and culture.
Improves customer engagement
Even though mobile apps tend to revolutionize the internal workings of a business, their ability to increase customer engagement is usually underrated, with the future being mobile and many people accessing the internet through their mobile devices and smartphones rather than traditional computing devices like tablets and PCs. Among the different mobile platforms available today, Android is the most dominant player with approximately 84% of the mobile market share. It is without a doubt that the dominance of Android won't end anytime soon. Businesses that invest in consumer-facing Android apps and get clients to download these apps to their smartphones will stand a great chance of establishing a reliable and secure engagement channel with a maximum number of clients.
Customizable user interface
A user interface can make or break your app. Applications based on Android platform are extremely customizable and easy to manage. Google mainly focuses on making the user interface customizable to assist developers in creating custom Android apps for businesses. Since Android is an open source platform, it enables developers to convert creative ideas into reality and even build interactive and innovative apps. Additionally, it provides a wide range of customization options.
Multiple sales channels
Unlike most mobile platforms, the Android applications can be deployed in multiple ways. This means that you do not have to depend on a single market in order to distribute your applications. Apart from using Google Play Store and multiple third-party app marketplaces, you should create your own sales and distribution channels. You build and publish these mobile apps, and by choosing the right promotional strategy, you can easily reach end users through a variety of channels.
Android is a great platform whose popularity is growing because it has very few compatibility issues and complications. Custom-built Android apps that are designed with the requirements of the end users in mind provide very little complications and will sync seamlessly with most business programs. The open source nature of Android means the availability of countless connectors that can link enterprise applications with favorite packages such as Mail Chimp, Salesforce and many more. Check out 8 tips to market your app with unstoppable growth.
Conclusion
To sustain your business website in the long run, you have to adapt to new technological evolutions constantly. Having an android app design will simplify the process for you a great deal. You will have a business website which will be accessible to every user, regardless of the device they use: smartphones, tablets, notepads, laptops, smart TVs, etc. This ensures that more people can visit your website which means that you will have more customers in the long run.
.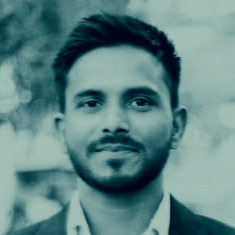 About Raj Kishore A digital marketing consultant at VOCSO. I've been working in digital marketing since 2010 and I am an expert at generating leads online via SEO, Paid Marketing, Social Media Marketing, Email Marketing, Site/Landing Page Testing and Optimization, and Display and Remarketing.