Prepping your business for the holiday season? The first thing you need to know about marketing your brand in 2017 is that it's all about mobile shopping. Studies show that for the first time, more consumers will do their holiday shopping on mobile than desktop this season, with 54 percent of traffic coming from smartphones and tablets. So if there's one thing to take away from this roundup of holiday marketing trends, it's that you need to take the next steps to prep your e-commerce or brick-and-mortar store for an influx of mobile users.
But there's more to nailing your holiday marketing strategy than optimizing for mobile. Other shopping trends continue to move from fringe to mainstream, like the fact that users are partnering with social media influencers to leverage promotions, and there are clear data to suggest that consumers are more likely to purchase from companies that have a strong focus on the customer experience. Here are the top eight-holiday marketing trends that you can use to grow your business this holiday season.
Free Shipping: It's Here to Stay
What do the world's largest online retailers — yes, we're talking about Amazon, Wal-Mart, and Apple, among others — have in common? Free shipping, of course. This year, e-tailers are leveraging these big-name companies' success by offering free shipping to prevent the high rates of cart abandonment that occurred last year on Black Friday and Cyber Monday. Offering free shipping and returns is a good way to double-down on your holiday promos: It provides measurable value to the consumer while also improving customer experience. Make sure you're ready to offer fast, free shipping with the right barcode labels. This tool will help prevent delayed shipping and tracking issues.
Self-Gifting and Self-Listing
The holidays are all about giving gifts to others, but this year, insights show that more people will be self-gifting, too. Millennials are paving the way for self-gifting — the act of giving a gift to oneself — with shoppers under 35, 40 percent more likely than others to self-gift. Savvy marketers can weave this trend into their holiday messaging this year through campaigns across e-mail and social media. Shoppers have also begun to favor websites that allow them to create personalized holiday lists: The National Retail Foundation (NRF) found that six in 10 shoppers would like to use online wish lists in the future.
Mobile-Friendly E-Mail
Now that the majority of shoppers will be doing their holiday browsing from the comfort of a smartphone or tablet, retailers are beginning to find new ways to leverage mobile users. A good place to start is mobile-friendly e-mail. Why? More than half of all e-mails are opened on a mobile device, meaning the majority of your communications will reach users from Android and Apple devices. Make sure that all of your holiday marketing communications are prepped and ready for mobile. Of course, you won't get very far if you don't optimize your e-commerce site for mobile users long before the holiday season begins.
Mobile Shopping Apps
Data shows that the majority of shoppers now have some kind of mobile shopping app installed on their phones and that nearly two-thirds of shoppers have made a purchase through a mobile app. In other words, there's no denying that upgrading your online shopping experience via an app is a super-smart investment for this holiday season and many more to come. These apps are specifically designed to improve the user experience on mobile, which can lead to a more positive perception of your brand. Read 8 tips to market your app with unstoppable growth.
Creative Use of Influencers
How do you increase brand awareness in 2017? Two words: social media! Many big-name retailers are partnering with influencers across YouTube, Instagram, Facebook, Snapchat, and blogs to help boost sales and create a more positive brand perspective. The reason isn't all that surprising. The majority of millennials (95 percent, to be precise) say that they've never clicked on a sponsored post and that their most credible source of information is their friends. Influencers channel that trust more than paid ads, leading to big gains during the holidays. Read more on influencer marketing, the dawn of a new marketing era.
Customer Experience Is (Still) Everything
Buzzphrase of the decade "customer experience" (CX) is more than just a strategy for boosting holiday sales; it's also something you should be doing year-round to ensure that first-time customers turn into repeat customers. Improving your company's CX can help improve customer retention by 42 percent while improving customer satisfaction by 33 percent. It can also help increase cross-selling and up-selling, which is key to a record-breaking holiday season. So how do you boost your brand's CX? Do everything you can to minimize customer frustration, with free shipping and returns, and real-life customer service agents.
A World of Personalization
Creating a personalized shopping experience is an important element in helping consumers feel more confident in their purchasing decisions. This year, many smart retailers are leveraging the importance of personalization to help improve marketing performance and increase sales. According to McKinsey, a personalized marketing strategy can reduce a business's acquisition costs by half, while increasing the efficiency of marketing spend by 30 percent. To make your holiday marketing strategy more personal, take a deep dive into your customer's journey and use data to discover where there's the most value.
Viral-Worthy Video Campaigns
Video marketing is seriously on the rise, which should come as no surprise since half of the consumers look for videos of a certain product before visiting online stores. The bottom line is that consumers demand video content now more than ever, which provides plenty of opportunity for companies looking for new ways to entice new customers. Additionally, consumers are more likely to pay close attention to video marketing than to social media posts, news articles, research content, or other types of marketing content, so it's an ideal medium for brands that want to leave a lasting impression. Make sure your video marketing strategy is ready to launch before the 2018 holiday season to take advantage of this growing trend. Use these 14 best video marketing tools to make your video marketing campaign successful.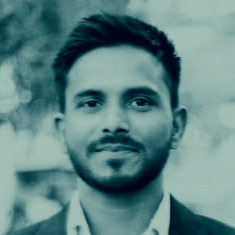 About Raj Kishore A digital marketing consultant at VOCSO. I've been working in digital marketing since 2010 and I am an expert at generating leads online via SEO, Paid Marketing, Social Media Marketing, Email Marketing, Site/Landing Page Testing and Optimization, and Display and Remarketing.