The digital success of a business demands it to be more involved in the activities of increasing its strong digital presence through diverse channels. The satisfactory portfolio of a company gets more visibility on the web when it has a well-established website or application that is successfully marketed on different online platforms. VOCSO Technologies Pvt. Ltd. provides creative and professional tech solutions that help its customers acquire a solid digital base among their counterparts.
VOCSO Technologies Pvt. Ltd. is a data-driven tech-solutions company based in India, the USA, and the UAE. It is an ISO 27001 Certified digital marketing agency that was established in 2009 and serves all sizes of businesses with its vast knowledge and incomparable tech expertise. The company has successfully emerged as a professional web design and development agency all over the world and has developed Vosco Web Studio to simplify business operations and maximize the ROI of their client businesses to the best possible extent.
VOCSO Technologies provides its customers with a professionally designed and properly functioning website that could turn visitors into customers. The right blend of creativity, technology, and research to craft web pages results in a very functional UI for the need for digital assets. WordPress website design and development, PSD to HTML, responsive website design, web application UI design, and mobile app UI/UX Design solutions are developed using engaging, interactive HTML5-based designs, motion graphics, specialized infographics, image conditioning, and user ergonomic interface and other techniques. Exceptional responsive design, brand identity design, and landing page design make your website fully compatible across multiple web and mobile devices and come with multiple screen options.
The company commits to developing exceptional custom web development solutions and custom web applications using SaaS models that are easy to manage, secure, scalable, and built for the future. It leverages third-party tools and APIs for faster development. These web apps are developed strategically to assuring the best user experience across devices, low cost of ownership, and high app maintainability. PHP Web Development, Custom CMS Web Development, eCommerce website development, open source development, WordPress Development, Magento Development, Joomla Website Development, and B2C Portal Development are just a few of the services that clients seek from Vocso Technologies. The company is ranked as the top website development company in Orange County, California, the USA in the GoodFirms ranking list and is appreciated and valued for the best services and assistance they provide to the customers.
If you're looking to develop a website or mobile application, but don't know where to start, look no further. The company offers dedicated resources for your projects at an affordable cost, so you can get started right away. Whether you need help with designing the entire site or just a few pieces of infrastructure, they will be happy to assist you.
Dedicated Drupal Developer
Dedicated Magento Developer
Dedicated .Net Developer
Dedicated Joomla Developer
Dedicated OpenCart Developer
Dedicated Ruby on Rails Developer
Dedicated WordPress Developer
Dedicated Android Developer
Dedicated iOS Developer
Laravel/PHP Developers
Javascript Developers
Today, VOCSO Technologies holds a big name in the field of mobile app development and digital marketing services as well. With a 95% of customer retention level, the company has successfully served more than 600 customers in the past few years, all of whom gave 100% positive reviews about the company. Hence, to develop solutions for unlimited success, VOCSO Technologies is a name to remember, forever.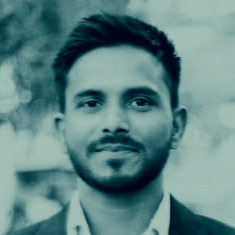 About Raj Kishore A digital marketing consultant at VOCSO. I've been working in digital marketing since 2010 and I am an expert at generating leads online via SEO, Paid Marketing, Social Media Marketing, Email Marketing, Site/Landing Page Testing and Optimization, and Display and Remarketing.