Youtube Videos SEO Best Practices for Better Ranking
SEO and YouTube both have become revolutionary wonders. But how do both relate and affect each other? Most of you have SEO experience with websites and blogs, but what about YouTube?
SEO, or search engine optimization, is the practice of optimizing a website or page to rank higher in search engines. And whenever we think of search engines, Google is always at the forefront of our minds.
Thus for you and me, both relating SEO with Google is far easier. But what most of us don't realize is that YouTube is a search engine in its own right.
With over 2 billion users consuming over 5 billion videos daily, YouTube is the second-largest search engine in the world. Its content count is increasing daily, as over 720,000 hours of brand-new video content are uploaded daily.
So the competition is tight. Getting your content discovered on YouTube in such a crowded Search Engine is difficult. It requires work, just like getting your content discovered on Google.
Thus, SEO strategies for YouTube are just as important as they are for other search engines. Great YouTube strategies can land your video at top of the ranking charts.
To be successful on YouTube, you need to understand SEO. That's why we've put together this guide on how to optimize your videos for YouTube SEO in 2023.
And here in this write-up, you'll find seven best practices for YouTube videos SEO that'll help you do exactly that. But before straight up going for strategies, let us find out how SEO works for YouTube.
How does SEO work for YouTube videos?
Most of you know how to write a blog post with necessary SEO tricks for Google but for YouTube, it's a different story. Because writing SEO-optimized blog posts and uploading SEO-optimised video content don't go the same way.
YouTube videos are ranked according to a set of specific factors. Here's a quick rundown of these factors.
1. Number of views
The first thing YouTube considers when ranking videos is the number of views. Everybody knows that. But what many of us don't know is how much exactly the number of views matters.
YouTube considers both total and unique views.
Total views: The number of times your video has been viewed on YouTube, including viewings that originated from YouTube search results.
Unique views: The number of unique viewers who have watched your video.
The more people watch and share your videos, the higher the number of views. Thus, you have to focus on getting your videos shared more and more.
2. Number of likes and dislikes
The number of likes and dislikes also matters to YouTube. People who really like your video will write positive comments and share the video with friends on social media.
On the other hand, people who dislike your video will do exactly the opposite.
The number of likes and dislikes weighs a lot on YouTube when optimizing videos for better ranking in YouTube.
Thus, you have to get more people to like your videos. the more the number of Likes, the higher will be your YouTube video ranking.
3. Number of positive and negative comments
Your video will also rank higher if people comment positively on it or have fewer negative comments. It's because a number of positive and negative comments showcase your customer engagement. And customer engagement is a vital factor for YouTube as well. As it's a deciding factor for YouTube to rank your video.
4. Video title, description, tags
The three things you write in the meta section of your videos are also taken into consideration by YouTube. It is important that you give appropriate titles to your videos, and write descriptive descriptions. SEO comes into play here by optimizing your title, description, and other metadata to improve your ranking.
These factors might seem trivial, but they still affect how YouTube ranks your video. The last point is the exact step where SEO works its magic for better ranking.
5. Number of shares on social media
The more you share your videos on social media, the higher their ranking will be. A high number of shares means that people are engaged with your video, which means YouTube will rank them higher.
7 YouTube videos SEO best practices for better ranking
Now that you've got a peek at the behind-the-scenes, you can more or less relate SEO with YouTube content. Now, let's get straight to the tips. Here are 7 of the best SEO practices for YouTube you should start implementing today:
1. Select & Use A Keyword
The first and foremost SEO practice to pick up for better ranking is – to find and focus on a potential keyword that's in line with your content.
Whether for Google or YouTube, keywords are the real deal. It's through the keywords that you get discovered, and through keywords that your content gets ranked. Choose a keyword that has low competition and high search volume. This will give you a higher chance of getting your videos ranked and discovered on YouTube.
But be sure to find one that defines and goes with your content's topic. For example, if you're a beauty blogger, create videos on organic skin care ways using organic products.
Then pick keywords like 'organic skin care products', 'Organic skincare routine, etc.
Ready with keywords now incorporate them in video titles, and metadata.
Add them in audio scripts as well, as would show up in transcripts. This will help the search engine discover find and feature your content, increasing the ranking in the process.
2. Tag Appropriate Hashtags
Hashtags are a great way to get your YouTube content SEO optimized and increase your rankings.
By using appropriate hashtags, you can make sure that your content is searchable and easily found by potential viewers. Using hashtags helps increase the visibility of your content and makes it more likely to be shared.
For example, if you're a fitness vlogger or blogger and want to increase your rankings, include relevant hashtags like 'Fitfam', 'fitspiration', 'fitness addict' etc. in your video description and titles. This can ensure that your YouTube content becomes easy to find and gets shared frequently.
So using hashtags is an essential part of any effective YouTube marketing strategy. To get the most out of hashtags, be sure to use them sparingly and only use relevant hashtags that are likely to be used by potential viewers.
Avoid using excessively long or complicated hashtags, as these can make your content difficult to find.
3. Include Transcripts In Your Video Description
Why incorporate transcripts in the description you ask?
Well, for one, it can help your videos rank for keywords that are not in the title or description.
For example, take the keyword 'SEO' for example.
Your title is the phrase 'SEO tips for YouTube', but your description mentions only that it is an SEO guide for YouTube. Now, if you include a transcription of the whole video in your description, you can use both of these phrases to improve your ranking on YouTube.
Transcripts also make it easier for search engines and users to understand your content and evaluate its relevance. As transcription is the crux of what is being said in your videos, it gives search engines an even better understanding of what your video is all about.
So, whether you're a blogger or a vlogger, it's important to include transcripts in your descriptions. This can help you get ranked better on YouTube and also increase the ease of discovery for new users.
4. Add Customized Creative Thumbnails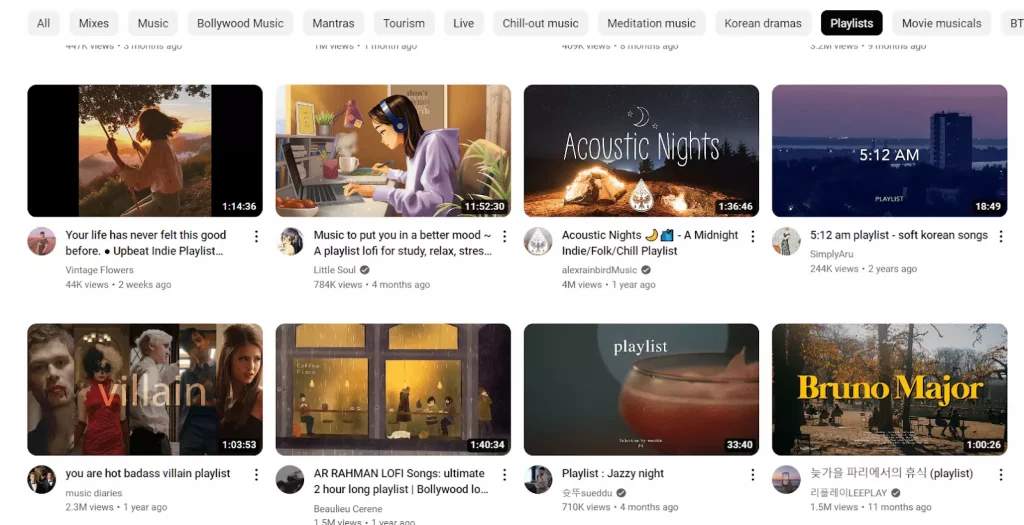 Experts say that humans process visual content faster than text. They also say that you and I both are hardwired to get arrested and become attentive to appealing visuals.
With that said, it's clear that thumbnails play a great role in driving viewers to your video.
The right thumbnail can entice users enough to click on your content. For example, if you're a fitness vlogger and want to drive more viewers to your channel. Make an impactful thumbnail that shows you in action with the necessary fitness equipment.
Customize your thumbnails creatively so that they appeal to your target audience. Include a text overlay with keywords or phrases people are most likely to search for.
You can choose eye-catching visuals or use text on the thumbnail to let users know what your content is about. This way, you can get more click-throughs and drive organic views.
5. Use Keywords In The Video File
Many people don't realize that YouTube can index video files.
Thus, if you include relevant keywords in your video file, YouTube will be able to highlight them easier and boost your channel's ranking.
Including keywords in the video file can also be useful if you have multiple versions of a particular video that you want to rank.
For example, if you want to rank both a high-quality, long-form video and a shorter, more concise one on a similar idea.
You can include the relevant keywords in both video files so that YouTube can pick up on them and rank the videos accordingly. Marketing your videos start with optimizing the file name and including keywords.
If you're unsure of which keywords to use, make sure to do keyword research and analysis to help you identify the best keywords to use. Target keyword in the uploaded file name leads to better rankings
6. Categorize Your Video
YouTube enables you to organize your content according to category.
Categorizing your content can make it easier for users to find and access the relevant videos they want.
When users search for a specific topic, YouTube will display results from related categories as well.
Categorizing your videos, make it easier for your viewers to find the content they want. This also makes your channel look more professional and organized.
Categorize your video according to the target audience or subject matter to attract more viewers. A variety of categories are available, making it easy to find the right type of content for your channel. For example, if you're a travel vlogger and have separate playlists for different destinations. You can label different videos in the playlist according to the destination.
With proper categorization and playlist organization, you can ensure that your content gets maximum exposure. This helps your video earn better rankings on YouTube as it makes it easier for users to find the right content.
7. Build & Include Links Of Your Channel And Videos
As you may have heard, links to your website can help improve the ranking of your YouTube videos.
One of the most important factors in SEO is the number and quality of inbound links to a website. In general, the more links a website has, the higher it will rank.
For example, if you've made a blog about a recent product launch, including a link to your YouTube video in the article.
This is because inbound links are seen as a vote of confidence by search engine algorithms. When a website links to another website, it is effectively saying that it believes that site to be authoritative and trustworthy.
As a result, building links to your channel and videos can help improve your ranking in the search engine results pages. In addition, link building can also help to increase traffic to your channel as users click through to watch your videos.
8. Translate Your Videos, Titles & Descriptions
YouTube offers users several translation tools that can help to increase their reach.
When you upload a video to YouTube, you have the opportunity to include subtitles, titles, and descriptions in multiple languages.
The translation is an important part of making your videos accessible to a global audience. But it can also have a positive impact on your SEO. Including keywords in multiple languages helps you reach a wider audience, and subtitling helps viewers who are hard of hearing or non-native speakers understand.
Adding captions can help search engines index your videos more effectively. As a result, taking the time to translate your videos, titles, and descriptions is a great way to improve your SEO and reach a larger audience.
9. Optimize Your Channel And Videos For Mobile
If you want to improve your SEO and reach a wider audience, it's important to optimize your channel for mobile.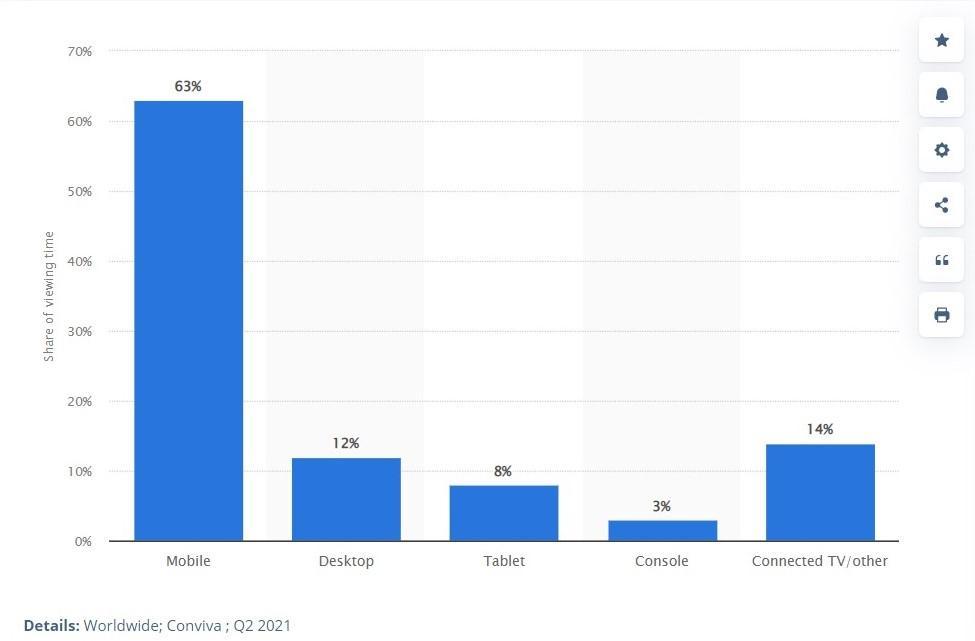 Viewing Time Percentage of YouTube On Various Devices
It's because 63% of watch time on YouTube is consumed by mobile devices.
More people than ever are watching videos on their smart phones, and YouTube's algorithm gives preference to videos that are mobile-friendly.
For example, you can make sure your videos are formatted to fit the screens of mobile devices and optimize the load time of your channel. Or you can include text content on your channel that is easy to read, even without sound.
By ensuring that your channel and videos are optimized for mobile, you're more likely to show up in search results and get more views. In addition, optimizing for mobile can help improve the user experience for viewers who are watching on a small screen.
By making sure your channel and videos are optimized for mobile, you're helping to ensure that more people can enjoy your content.
A note on how to track the success of your SEO efforts
It can be difficult to track the success of your SEO efforts. While there might be some initial investment in time and resources, it is worth it to track the impact of your SEO efforts.
You can either use YouTube's own Analytic Dashboard or third-party YouTube marketing tools.
Third-party tools like Google Analytics track the source of your traffic and see how it impacts your rankings. These tools track your rankings and traffic from other sources, making it easier to see your SEO success.
What they do is analyze your channel and optimize it for SEO success to help drive more traffic and improve rankings. Other than, Google Analytics, several more third-party tools and services exist that can help you track your SEO success.
1. YouTube's Analytic Dashboard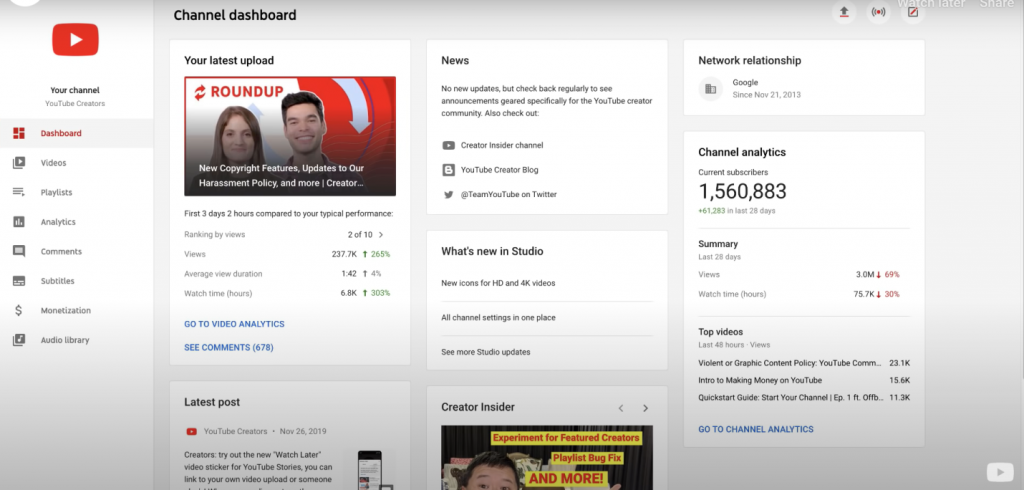 One of the best ways to track your channel and video's SEO success is to use YouTube's Analytic Dashboard.
This feature provides you with valuable insights into how your videos are performing in terms of views, watch time, and engagement. It also allows you to compare your performance against other channels in your niche.
For example, you can see how your top-performing videos are performing in terms of views, watch time, and audience retention rate.
This data can help you to identify what works best for your channel so that you can continue to focus on those types of videos in the future.
To access the Analytic Dashboard, simply log into your YouTube account and click on the "Stats" tab. From there, you can select the timeframe that you want to analyze and view detailed reports on your channel's performance. The Analytic Dashboard is an essential tool for any YouTuber who wants to optimize their channel for SEO success.
TubeBuddy is a third-party tool, which provides several powerful features.
TubeBuddy is a YouTube partner that provides you with information and tools to help optimize your videos and channel for success on YouTube. One of the ways it does this is by providing you with data and analytics about its videos and channel.
This data includes information about how their videos are performing in terms of SEO, and how they can improve their SEO to get more views and engagement.
TubeBuddy also provides tools to help you research keywords, optimize titles and descriptions, and create custom thumbnails. It provides a keyword research tool that can help you identify the right terms to optimize your content.
These features help you to ensure your videos are properly optimized for SEO, which ranks them higher in search results and gets more views. TubeBuddy provides resources to help you grow your channel and build a community around your content.
Such resources include tutorials, templates, and an extensive library of tips and tricks.
By helping users track their SEO success and providing them with tools to improve their optimization, TubeBuddy helps users to get the most out of YouTube and grow their channels successfully.
Other tools, such as SEO for Firefox, can also help to better optimize your YouTube videos.
Firefox is a great browser for people who are looking to track their SEO success on YouTube.One of the features that make Firefox so helpful is that it allows you to see your page traffic data in real time.
This means that you can see how many people are coming to your page, where they are coming from, and what keywords they are using to find you. This information is essential for understanding which of your marketing efforts are working and which ones need to be improved. Additionally, Firefox also provides a variety of tools that can help you optimize your videos for better search engine visibility. For example, the Video Download Helper extension can help you save videos from YouTube so that you can watch them offline or upload them to other video-sharing sites.
Overall, Firefox is an extremely useful browser for anyone looking to track their SEO success on YouTube.
Pick up the best practices
So by incorporating the above-mentioned SEO best practices you get your YouTube videos to rank higher on the search engine. With a little time, effort, and strategizing for your description, tags, titles, etc, can earn you more traffic. Whether you're looking to improve visibility for your channel, or just gain insights into the SEO strategies of others, these tips can help you be successful.
Ultimately, the key to successful SEO for YouTube videos is to optimize your content and make sure that it's both relevant and appealing.
If you're unsure of how to get started, consider working with a YouTube consultant or marketing expert to help guide you. With the right guidance and some time to implement these strategies, you can improve your YouTube rankings and grow your audience.
With that said, the key to success on YouTube is to create engaging, high-quality content that resonates with your target audience with SEO practices.
If you can do this and that, then be ready to see your ranking increase.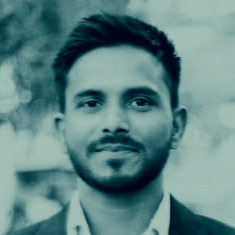 About Raj Kishore A digital marketing consultant at VOCSO. I've been working in digital marketing since 2010 and I am an expert at generating leads online via SEO, Paid Marketing, Social Media Marketing, Email Marketing, Site/Landing Page Testing and Optimization, and Display and Remarketing.