The best online merchants understand the need to continually stay up-to-date with their web presence if they want to build a strong, successful brand.
When it comes to building trust, a website that appears dated, unprofessional or bland is a real turn-off for users. As we know 2017 has just gone and we saw lots of new things. But now its 2018 and it has brought many new web design trends, techniques, and tools for us. Ready to refresh your online store? Here's what your online store design needs for in 2018.
A Solid Informational Structure
One of the big differences between a simple portfolio website and an ecommerce website is that there's a lot of information to include. Shoppers have more tools than ever to conduct pre-shopping research online, and as much as possible, you want them to find that information from you. This is no time to be brief.
Ideally, store owners should have as much information as possible on their product pages, as well as in their FAQs and blog posts. Not only will this satisfy users' curiosity, it'll also help the website to rank for important keywords. But too much content can also be a turn off – which is why you need to think about balance.
Read Also –
7 Digital Marketing Tips to Grow Your Startup In 2018
How can you take a product page that is text-heavy and ensure it remains neat and skimmable? Experimenting with bold headers, subheadings and different type sizes (and weights) is a way to start. Shorter paragraphs of no more than three or four sentences will also help to break up large blocks of copy. Try it for yourself to discover what works.
Audiovisual Experiences
There's a lot a good web designer can do with a run-of-the-mill product page, if they are given free rein to do so. Static product pages will do the job, but increasingly, we are seeing forward-thinking brands embracing the ability to add more engaging forms of media – like video. With video, you have a creative, versatile medium with which to show off your products, evoke an emotional response, and inform/entertain. Don't forget to optimize your videos for SEO, just as you would with an image.
Read Also –
Trends Of Multi Vendor eCommerce Business 2018
This doesn't mean lose the imagery, of course. Beautiful promotional pictures that clearly show your product from all angles is just as necessary as ever. Visuals will always be more powerful than words.
In addition, we're starting to see the use of AI – and chatbots in particular – becoming more mainstream. Chatbots provide users with a quick and easy way to get in contact, and most can handle day-to-day inquiries with ease.
Take a look at the e-commerce website Beardbrand to see how audiovisual experiences work in practice. It makes use of video regularly in its content marketing and on product pages. Take a look at this example below:
A CSS grid layout
This two-dimensional layout model is an increasingly popular way for designers to give themselves more control over page layout, as well as optimize space across other devices. At the dawn of the digital age, websites were not vastly more sophisticated than Word documents, but now, they are much more complex and interactive. A CSS grid gets around many of the problems web designers have with creating a workable, flexible layout.
Read Also –
Incorporate these 7 Sales and Marketing Tips for your startup in 2018
We expect to see this layout used much more often in e-commerce, particularly for category and search result pages. Its only hindrance is that older browsers won't support it – but we expect this issue to dissolve with time as browsers are updated.
A personalized experience
More than ever, e-commerce has become hyper-focused on the customer. Shoppers are utterly spoilt for choice when it comes to who they spend their money with – and the way to ensure they choose your brand is to coax them, gently and encouragingly, through your sales funnel and out the other side.
Effective personalization involves customizing each user's experience on your website according to their preferences and interests. It's analyzing previous online behavior to offer the products and services you think they'll like best. The benefits are manifold: higher conversion rates, higher user retention, and a greater likelihood that they will shop with you again.
Read Also –
10 Marketing Trends to Prepare for in 2018
Guided selling in the form of chatbots and 'personalized questioners' will become increasingly common in 2018. You will also need to become adept at mining for data – taking into account purchase records, traffic analysis, and social data. Get ready to get to know your customers if you want to personalize your website effectively.
The Latest Tools Every Designer Should Know About
When we have the right tools to hand, web designers can work magic. Programmers are, thankfully, always coming up with better and more efficient ways of creating our desired results faster. None of us wants to spend time boring, repetitive tasks.
Here are four tools that are fast becoming popular in the web design world:
1. Sketch – This vector UI design tool makes sorting your documents extremely simple and allows you to make revisions quickly and easily. The documents themselves are much smaller than those in Photoshop, so speed and UI are much improved.
2. Adobe XD – Adobe's own vector design tool, Adobe XD is ideal for creating quick mockups. Its drawing tools are unsurprisingly excellent, as are its mobile and desktop previews. It's also easy to share designs around and gather feedback – more so than with most Adobe Suite programs.
3. Affinity Designer – A frankly beautiful tool dedicated exclusively to web and graphic design. Layout-wise, it feels similar to Photoshop, but much more minimal.
4. Avocode – The frontend developer's dream. Avocode makes it possible to code websites (or apps) from your Photoshop designs. The Photoshop plugin allows you to sync your PSD into Avocode easily – and it works with Sketch as well.
Read Also –
8 Tips to Market Your App with Unstoppable Growth
In summary, ecommerce websites that will likely thrive and succeed into 2018 and beyond and those that offer plentiful information in a clear and ordered way, personalized experiences with an audiovisual focus, and a user experience that breeds trust and resonates closely with its audience.
Now more than ever, designers can afford to be playful and inventive with web design, helping each brand to stand out from a raging sea of competition.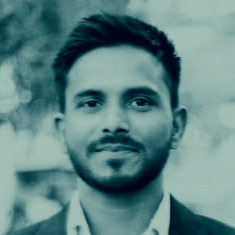 About Raj Kishore A digital marketing consultant at VOCSO. I've been working in digital marketing since 2010 and I am an expert at generating leads online via SEO, Paid Marketing, Social Media Marketing, Email Marketing, Site/Landing Page Testing and Optimization, and Display and Remarketing.