With a properly designed website, small business owners can create a good impression and attract the attention of more people to their business. Web design is a great asset for small business. It offers an easy and hassle-free platform for reaching out to customers. With a creatively designed website, small business owners can achieve an excellent communication with their customers. With ideal web design tools, coupled with the ruling design trends, you can take your business to the next level.
Web design trends keep changing every year and this has helped small business owners like you to tap into the current trend and deliver a quality user experience to your customers. In this highly competitive digital world, you cannot afford to take the chances of having an outdated website design.


What are the small business web design rulings?
There are different trends in web design and you need to pay a critical attention to this as a small business owner. With the current dynamic world, web design trends are changing based on user interest and devices that they are using. Creating a successful small business website with right Steps can grow your business ROI (Return on Investment) significantly. Following the new trends in your web design is essential for the successful return on investment. Due to this, I have compiled the top 9 small business web design rulings this year.


1. Artificial intelligence
Artificial Intelligence has gained a lot of attention that you may think. It is the current trend of technology that offers immense benefit to small businesses. The majority of the big-name establishments, such as Google and Yahoo are using the AI technology and this is one of the reasons why a small business owner should use it too. Since AI is a technology that can think on its own, it offers enormous benefit to small business owners. It allows you to automate your business and further meet the demands of your customers. One of the popular and useful features of Artificial Intelligence is the search feature. It calculates the need for customers based on their complex behavior and provides them with accurate and required products or services.



2. Mobile first approach
About 90% of your customers will access your website via mobile. These mobiles have a small screen and therefore, your website design must prioritize the mobile-first approach. More so, the design is upgraded to support more features for larger screens. This will ensure that your website avoids display errors linked with smaller screens. It is believed that websites that give more priority to smaller screens boycotts the initial problems usually faced by small businesses.



3. Responsive design
Your website is said to be responsive if it loads properly on different sized screen without any issue. Nowadays, there are different devices with different screen sizes. Typically, a laptop or desktop has a screen size within the range of 16 and 21 inches, a tablet has between 11 and 17 inches while mobile has between 4 and 11 inches. For proper representation on every one of these devices, your website must be responsive. Responsive design also helps your SEO to get found in Google and other search engines results pages. If your website is not doing well on all searchable devices then it can affect your SEO ranking badly.


4. Gradient color schemes
Many people are now turning to gradient color scheme and this design pattern has been on rising. The reason is not hidden; most web designers are tired of the old-looking solid color gradients and what to replace them. The old gradient doesn't add any value to users' experience.


5. Bold typography
Typography is another ruling small business web design trend of 2018. Typography refers to the font in which your website contents are written. For a small business owner who recognizes the influence and power of fonts and how they affect readability, using the right font is something that requires a lot of attention. Notably, more people are opting for a new level of challenge by experimenting the custom-drawn types and how to use them on their websites. Consequently, web designers are now using the creativeness of topography to expose a new layer of brand imagery.



6. Micro-interactions
Another focal point for a small business web design is the micro-interactions. You can increase the micro-interactions of your website by simply adopting more interactive elements. Small devices, like mobile phones, require the use of micro-interactions. Therefore, make sure you include as much as possible, interactive microelements on your website. It brings life and productivity into your website.


7. Overlapping depth elements
The major aim of this concept is to enhance clarity and visibility of contents and to optimize the originality of the content. This is typically done by overlapping the elements that are different in color. Sometimes, shadows are also used since they help to increase the original feel of contents.



8. 360 videos
3D Videos are one of the trending methods of grabbing the attention of web users. They are currently gaining millions of attention in the digital market and I am not surprised to see many small business owners switching to this awesome technology. Users generally feel more excited as they are able to view the videos from various angles.
9. Complex layouts
2017 marks the era of complex layouts but you cannot sideline its trend in 2018. Complex designs are increasingly used in small business web design processes. Web designers are now incorporating these new layouts as tools for merging both complexity and creativity to the taste of users.


Conclusion
I have provided the above 9 trends for your consumption. Although the trends are limitless, the above 9 sections have summarized the entire buzz of 2019. Thoroughly evaluate the above design trends and select the ones that suit your instinct. Make sure you don't just select based on what you see but rather based on what you feel is right for your customers.
Small business web design has gone beyond creating an e-commerce website just to display and sell your products. It is now more of a platform to reach out to customers, hear from them, while you also attempt to sell to them. The rate of competition does not allow you to present an unresponsive, poorly-filtered website to your customers. Of course, they will switch to your competitor's website that offers a better user experience and won't come back to you anymore!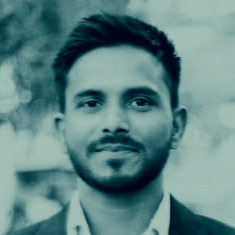 About Raj Kishore A digital marketing consultant at VOCSO. I've been working in digital marketing since 2010 and I am an expert at generating leads online via SEO, Paid Marketing, Social Media Marketing, Email Marketing, Site/Landing Page Testing and Optimization, and Display and Remarketing.