For practical business marketing, you cannot avoid the requirement of having a social media presence. The online world is a big platform these days. Business owners use different online or virtual marketing tactics and strategies. Among various kinds of online marketing, social media marketing is considered as the most effective these days. Forget about business marketing and let us concentrate on social media platforms first. The rising popularity of various social media websites is not unknown to us. We know that social media platforms have become quite popular among people belonging to different age groups.
As social media platforms have become famous, formal and casual communication between people has turned quite seamless. That gives the opportunity to the businesses to sell their products or services via effective marketing or promotion strategies. Today Facebook, Twitter, and Instagram have massive social media users. Billions of people around the world have their accounts with these three leading social media platforms. Some more social media platforms are also there, and they are less used, but they are also gaining quite a popularity. In such a scenario, not taking advantage of social media for business marketing is a strategic business mistake. It can potentially lead to different errors or problems.
Why give a chance to your rivals to surpass you?
Not using social media is giving competitors a chance to surpass you. It is a waste of an opportunity to take your business on the global platform without making high investments. In the following section, we shall know more about social media platforms and business promotional strategies through social media. When you are deciding policy for social media campaigning, you need to know about a few things that you should not do. Here are those costly mistakes that you must avoid for social media marketing. Avoiding these mistakes will enhance the chance for your business to gain better recognition.
Different profile names for Facebook and Twitter
It is obvious to have more than one social media profiles, as various social media websites are there. People commonly have profiles on Facebook, Twitter, Instagram, YouTube, LinkedIn, etc. Apart from these, some other social media platforms are also there, offering exquisite ranges of features or options. Now, when you have an existence on different social media platforms, you need to use the same business name or profile name. Using different business names or profile names is unethical. It is a significant mistake in social media marketing. Make sure to use the names for the profiles uniformly.
Not linking the social media profiles
Though there are different social media platforms, you need to link your business with each social media platforms. Different profiles can be connected easily, and most of the social media platforms come with the option for linking different profiles. It will give more uniformity to your social media campaign. Moreover, followers on twitter will be able to get in touch with your business as Instagram followers. Many companies find good Facebook followers but poor followers on Twitter. You need to connect the social media platforms to earn more and more followers for your business.
Not using business logo
When you have social media profiles, make use of your business logo. Remember that business logo is the symbol of identity for your brand. It helps your business to gain a unique identification or recognition among the targeted groups of customers as well as clients. So, not using the business logo for business promotion is a mistake and you should have the business logo on profile photo of your social media profiles.
Showing activities
Having a social media profile is not just enough, as a dead profile would not bring anything for you. Your business needs a positive thrust, and for that, you need to show social media activities. Without showing social media activities, it will be difficult to gain proper social media exposure. So, you need to put contents in your social media handles. If you are using Facebook or Twitter, you can share text-based contents, along with videos, photos, etc. If you are using YouTube, you can opt for uploading videos. Make sure to have original and engaging content.
Not using Hashtags for trending
Not using the hashtags for trending the contents is a common mistake that many novice social media users commit. You need to use the hashtag to gain more and more favorable business recognition. For better business marketing and effective social media marketing, the use of hashtags is essential as well as necessary. So, plan your social media campaigns carefully and make your social media marketing campaign more potent as well as attention-grabbing or unique.
Follow other influencers, brands, and users
It is a practical step to follow other social brands. It is indeed an excellent option to start with. I am sure that you would love to avoid the entire show of following and unfollowing. And naturally, you will not just follow people with the expectation that they will follow you back and then you unfollow them. It is quite obvious a fact that when this happens, then you will able to view it because there will be a disproportionate high count under the section of 'following,' but there will be less number of followers. The important concept you should keep in mind is that growing your social followers should be authentic and real. Make sure that people who follow your brand or companies you follow are genuine and not just for getting follow backs. Don't subscribe to many social brands without any purpose. Instead, it is advisable that you break down the search for the users into three separate categories:
People whom you know closely
People whom you should probably know
People whom you know but not closely
Keep reading the blogs to know about more such strategies that can help you in magnetizing more followers for your social media accounts.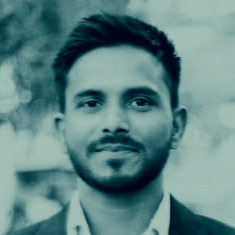 About Raj Kishore A digital marketing consultant at VOCSO. I've been working in digital marketing since 2010 and I am an expert at generating leads online via SEO, Paid Marketing, Social Media Marketing, Email Marketing, Site/Landing Page Testing and Optimization, and Display and Remarketing.