Under Construction Page WordPress plugin is a simple plugin, useful for all the situations where we wish to hide our website behind an Under Construction page temporarily.
When your website needs some time off for maintenance, you may design an attractive "Under Construction" page for visitors. With fast and user-friendly support and pre-built templates allow its users to build their own landing pages, maintenance pages or coming soon pages from scratch.
With the help of this plugin, we can impress our website's visitors by designing a fancy landing page to indicate the "under construction" mode, instead of showing them an empty page or generating errors.
Under Construction Page Plugin Features
UCP is one of the most preferred WordPress plugins used to create customized maintenance mode pages. This page is completely free of cost and can be used on numerous websites. Under Construction Page is characterized by a built-in support system. No registration is required.
Some of the features of this WordPress plugin are described below:
Enabling/Disabling the Under Construction mode
Enabling/Disabling the Under Construction mode anytime on the website. This can be done with a mere single click in the settings.
Upon enabling this feature, the users will not be able to access or view the content of the site. All they shall see is a maintenance page.
For certain users, however, exceptions may be made. You can also preset an end date and time on which the under construction mode will automatically be disabled.
Google Analytics Integration
The Under Construction Page WordPress Plugin supports Google Analytics, which enables you to track visits.
For this, all you need is a tracking ID. When you find the tracking ID, paste it in the settings of the plugin, and you can start tracking your website's visitor traffic.
This feature lets you know how many visitors your website had during its period of maintenance.
Pre-build Page Templates
This plugin has more than 25 pre-build designs which help you to create an Under Construction page, a Landing Page or a Maintenance Mode Page. It takes less than a minute to install and configure these.
If you need additional templates, you can upgrade to Pro version which has premium templates.
SEO Integration
This plugin is optimized for SEO, which means your website's SEO and ranking remain unaffected even when your website is in the maintenance mode.
Customer Support
The UPC plugin has powerful customer support which can help solve all the problems that you face while you use this plugin.
The plugin also comes with several additional features
• Compatible with all major browsers.
• Multilingual, ready for translation.
• Copyright and Banding Footer Page Option.
• Subscriber Notifications.
• Automatic Launch.
• Live Preview during the customization.
• Most recent Font Awesome icon.
• Multiple color skins selection.
• Color background and image background.
• Responsive plugin settings panel, Bootstrap based.
For additional features, you can use the PRO version of this plugin. This can be directly purchased from the official website and can be upgraded anytime without making any major changes in the free plugin.
Some of the features that make the PRO version such an attractive choice are as follows:
✓ Drag and drop page builder- This feature makes customizing your own under construction page with great ease.
✓ Improved access control- The PRO version allows you to control access to the website more effectively when the maintenance mode is active.
✓ Custom links with custom expiry rules- This version allows users to insert custom links on the page such as other website links owned by their agencies. Other than the ordinary expiry option, we can set the custom expiry rules.
✓ Newsletter Module- This allows you to add the email newsletter form on the page. This enables the customers and visitors to subscribe to newsletter even during the period for which the under construction mode is enabled. Two major marketing automation platforms, MailChimp and Zapier, are supported.
✓ Countdown Timer- This allows the users to know the exact time and date on which your website shall be activated after theunder construction period is over.
✓ Multi-site Support.
✓ Multiple responsive templates.
In order to make full use of the Under Construction Page WordPress plugin, you do not have to be a designer or a technical expert. You can choose from dozens of wonderful themes, which can be simply selected from a list.
You can personalize the entire page according to your own needs. All you need to do is add a CSS code below the theme. You can add social links to various social media platforms, such as Facebook, WhatsApp, Instagram, Tumblr, Telegram, Google+, LinkedIn, YouTube, Email, Skype, Twitter, Behance, Phone, Vimeo, Pinterest, etc. This can be done just by writing the unique URLs to your social media profiles. It is recommended to add your contact information.
With the help of a standard WordPress editor, you can write a few sentences about the under construction page. You can use this feature to inform your visitors about what is happening or apologize to your users for the inconvenience caused to them because of the inactive state of your website.
As mentioned above, this is entirely SEO-friendly, which means that this page will not affect your website's SEO score. If your under construction page might stay up for weeks, this feature is a must.
Looking for Mobile, Tablet and Desktop Compatible WordPress Website?
Get your website from the #1 WordPress website development agency to start your online business within your budget.
If you would like to allow access to specific users, you can arrange for this with simple, easy options. This is known as whitelisting a user. By enabling this for a particular user, you can make sure that they remain unaffected by the maintenance page being created. They are allowed to access and work with the website as though it is fully functional. This plugin gets updated twice every month, which means that new features keep coming every now and then.
Having described this amazing plugin in great detail, we can conclude that Under Construction Page WordPress Plugin really has loads to offer. Every blogger, sooner or later, encounters a situation where it becomes essential for one to work on the site and temporarily restrict access to it. Be it for a very brief period or even for months, this WordPress plugin helps its users reap the best outcomes from it. Test this plugin and you shall see for yourself- it costs nothing.
How can VOCSO help here?
VOCSO is a custom web and mobile application development company offering custom CMS development, custom website design and development, custom web application development, and custom mobile app design and development services in and out of India.
We also provide dedicated resources for hire: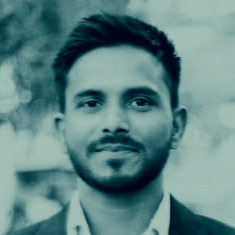 About Raj Kishore A digital marketing consultant at VOCSO. I've been working in digital marketing since 2010 and I am an expert at generating leads online via SEO, Paid Marketing, Social Media Marketing, Email Marketing, Site/Landing Page Testing and Optimization, and Display and Remarketing.