Taking care of business relationship with your customers is absolutely an essential part of your growing business. This is the age of innovation and automation and business owners are kinds of avoiding being caring for their customers. It's important to have a trustworthy and an honest relationship with them. Winning customer's trust can do wonders for your business and It can be achieved through some standard things. Experts have suggested the best ways to win the trust of your customers and 10 of them are listed below.
1. Become a Brand with a Face
E-commerce agencies must provide a face to their brand or website. It means that there should be pictures of real business and its founders online and it really helps to gain the trust of the buyers. If I give you a few examples of the biggest brands such as Apple, Microsoft or Ford, they all create the humane connection with buyers and therefore people have trust in them. There must be a clear "About Us" section with the real information may be with a team photo and the valid contact details must be mentioned in the online presence.
2. Clear Privacy Policy
The buyers are very concerned about sharing private information such as personal identity, credit card number, location, contact information and others while buying products from e-commerce. There are a lot of protective factors that should be followed to make sure that customers know their personal details are safe. A clear privacy policy is the first step to be taken by online stores that make the customers feel they are safe while shopping online.
3. Loading Speed Matters
It is very important that your online store opens in an eye blink's time. Even the biggest e-commerce stores are losing their customers due to loading speed of their online pages. The faster your website is, the better conversions are. Luckily, there are many platforms available on which the web build can be created that can be speedy to load.
4. SSL Encryption and Certificates are Important
This is one of the important factors for gaining customer's trust to have an SSL certificate on your website or online store. Both privacy and security are the major concerns for online customers and their trust will remain loyal forever if you keep their security. Do not ever forget to show if you have won any awards or certificates on your web build.
5. Have a Professional Looking Website
It's an essential element to win the trust of buyers that your e-commerce is easy to navigate and look professional. The design should be very clean and the text should be clearly readable and it does work to improve the conversion rate on your online store.
6. Make Delivery in the Promised Time
All online buyers are very keen to see their product as soon as possible so It becomes an important aspect that e-commerce agencies make sure to deliver the products in the promised time. The customer feels that his/her transaction was valuable to the vendor once the product is received on time as expected.
7. Customer Reviews and Testimonials
It's a trend for online customers to see the previous reviews before they actually buy the product. It's important for online vendors to have reviews on their web build and in addition, the reviews should be genuine whether they are good or bad. Previous potential customers help to acquire new buyers. Don't think bad reviews are the reason for your loss instead a mix of reviews let the customer think that everything is true.
8. Social Media Engagement
Online stores must have their trustworthy social media profiles and their customers must be engaged with them on social media. Keep posting useful information about the brand and you will definitely be believed by the customers.
9. Excellent Customer Service
The agencies should really take this factor seriously to win the faith from their existing and new customers. If their problems or questions are answered on time accurately, they are never going to leave you instead they will recommend you all around them. The customer service staff must have a complete knowledge of the product and should be capable to answer any query or complaint immediately.
10. Simple Return Policy
Sometimes, it is important to take care of your customer's feelings. If your product has quality as mentioned online, your customer is never going to return it. It's essential to have a simple return policy just to make the online buyer comfortable when they are making any purchase that they are safe in terms of quality of the product.
Conclusion
Ultimately, all of the above points definitely make your online buyers trust you. Digital customers just want to be assured that they get the quality products or services and their personal or financial information should be 100% secured.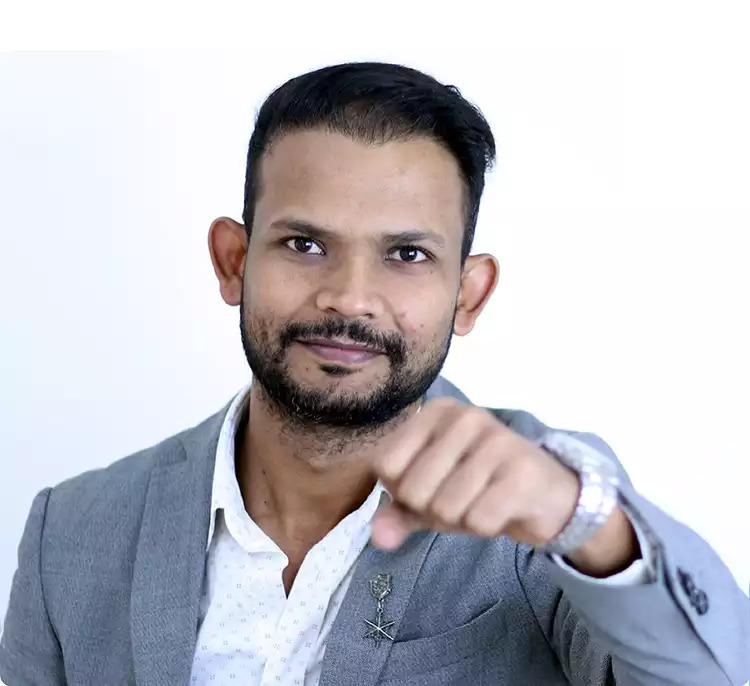 About Deepak Chauhan Hi, I am Deepak Chauhan, a Digital Marketing Strategist. I'm the CEO & Co-Founder of VOCSO Digital Agency, a creative web design, development, and marketing agency based in India & USA.