An e-book reader is an amazing app that has changed the way to read the books. E-books can be enjoyed on Android/iPhone smartphone device or tablet. Kindle app has various amazing features that give you a different book reading experience. The app is designed so simply that a person gets addicted to this and wants to use again and again for reading books.
Amazon Kindle app provides access to the library of books on your tablet. It's a smarter library for with amazing choices, like the choice to search on the web, highlight the important text, save the files, etc. Kindle app is powerful and gives pleasure in reading because of its highly advanced design and technology. If you own an Android device or iPhone device and don't know about installing process and using Kindle app on your device then keep calm and read the instructions given below in this article to know the complete process.
This article will tell you how all the details you need and will concur all your fears regarding the app.
How to Use Kindle Fire on iOS?
Many users having iPhone or iOS tablet devices are not aware of how to use Kindle e-book reader on their device. If you are also having iPhone and want to enjoy book reading on your device, then don't worry here we are telling you the way to install and use the Kindle app on your device. Just follow the steps given below:
Download Kindle app for iOS
Pick up your iPhone or iPad and check that it is connected to the internet or not. If it is connected to the internet then go to the app store on your device. Here, search for the Kindle app and from search result tap "get" button and wait until it gets downloaded.
Register On Kindle app
Now, after downloading the app you need to register on it. For registration process, open the app and enter your email id and password. You need to enter your Amazon account email id. After connecting your app store and app with the same email, your e-book will be synced by Amazon servers automatically and it doesn't matter which computer you are using.
RELATED – Latest Trends to Monitor for Mobile App Development
If you are not registered with Amazon app store and you have purchased the e-book from any other source then you may use any other account but registering with the same account will manage your app more comfortably. If you have the account on Amazon, it is strongly recommended to register with it. Also, there is no any other way that you can use this app without registration on your iPad and iPhone.
RELATED – Mobile-First Website vs Native Mobile Apps
How to Use Kindle Fire on Android?
Reading e-books on Kindle is the new trend, people are moving forward with the technology. It's a unique experience for all the book lovers to read thousands of books under one roof and also they get a very cheaper price and a vast variety of books. You can read books on your Android devices now, a Kindle app is now available for Android. If you are worried about how to use Kindle Fire on your android then you need not worry, as here we will guide you the process to read Kindle books on your android phone or tablet. Here, are the steps to do so:
First, pick up your Kindle device and go to Google play store.
Make sure your Kindle device is connected to the internet.
Search for Kindle Fire app in the search bar and from the search results, select it and click install.
The app is free to download from the Google play store.
Now, after installation, you need to register the app before using its benefits.
Open the app and provide the asked info and click on registration. You can also register here by providing your Amazon account id.
After registration, you will get access to Kindle e-book reader library. Now, you can enjoy book reading on your Android
After registration you are eligible to access some interesting features of Kindle e-book that are not available on other e-books readers, like Play Books, also you can perform a web search, highlight text and much more. That's really amazing feature.
RELATED – 8 Tips to Market Your App with Unstoppable Growth
Note:
Kindle e-books can be purchased from Amazon Kindle store. And to purchase e-books you must have access to your account. Also, sometimes it may happen that your Kindle account access is blocked by tablet, in such situation you may buy e-books by logging in to your account through the computer.
Hope, you will we satisfied by the steps given above to use Kindle app through iOS and Android. If you come across any issue in these steps, then you can directly contact to Amazon help support helpline.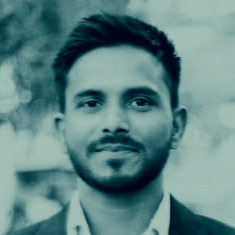 About Raj Kishore A digital marketing consultant at VOCSO. I've been working in digital marketing since 2010 and I am an expert at generating leads online via SEO, Paid Marketing, Social Media Marketing, Email Marketing, Site/Landing Page Testing and Optimization, and Display and Remarketing.