Taking the business venture to greater heights is the goal of every business.
But building a prominent reputation in the market is a difficult task for SMBs.
It may take years of hard work and heavy investments to establish the business, and still, the results may not be satisfactory.
To ensure long-term success, SMBs need effective business growth tactics.
As a small business owner, you should identify and incorporate practical strategies that cost less, attract new opportunities, increase and retain the customer base, and generate high ROI and profitability.
10 Growth Hacking Strategies for Small Businesses or Startups
To ease your hustle, we will be sharing the ten best growth hacking strategies for small businesses. These tested, actionable strategies will help you level up and expand your horizons.
Let's get started!
Hack #1: Build a Customer-Centric Approach
Happy customers make businesses successful.
So, customer-centricity should be the core value of your business.
Being customer-centric means keeping your customers first.
As a business owner, a customer-centric approach will help you understand your customers' perspectives.
When you consider the impact of your decisions on the customer journey, you will foster a positive customer experience. Such practice will allow you to gain customer trust, boost their satisfaction, and escalate the chances of their retention. When it comes to driving higher revenue, customer trust and loyalty can go a long way.
Here are some actionable tips to transform your business into a customer-centric organization.
Understand the actual needs of your customers according to their demographics.
Analyze customer reviews to track their behavior and expectations.
Make direct calls or send personalized emails to ask their opinion about your services.
Provide proactive customer support to resolve their challenges.
Give discounts or promotional offers to make them feel rewarded.
Hack #2: Build a Strong Team of Passionate People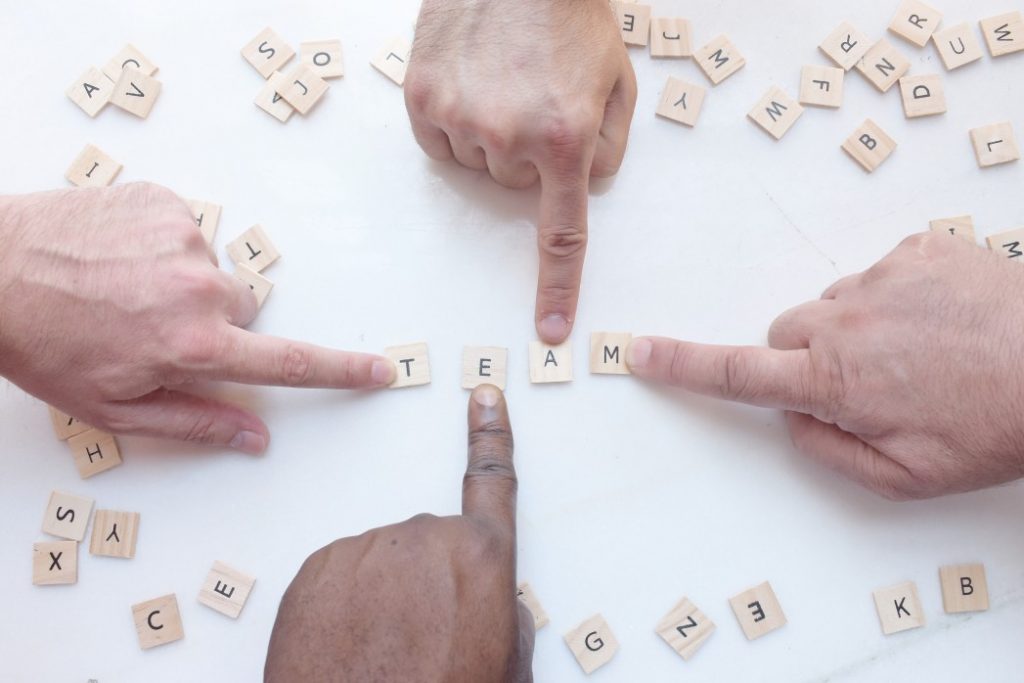 A great team encourages strong communication, collaboration, and innovation to achieve business goals.
With the right set of people, you can nurture the best work culture.
But if you don't have passion-driven people in your team, you can't make it big regardless of quality services.
And from a practical perspective, a business can't become a perfectionist. Making mistakes, big and small, especially in the initial phase, is unavoidable.
You will learn from experiences.
But in adverse situations, only a strong team can stand together and perform with dedication.
Thus, building a powerful team is the golden rule to ensure success.
Here are some practical tips to help you build a winning team and set your business for success.
Recruit people that can blend in with your customer-centric work culture.
Acknowledge their strengths and weaknesses.
Equip your team with skill-improving training to boost their performance.
Focus on improving internal communication and collaboration between your employees.
Appreciate the hardworking team members to enhance your culture.
Motivate your team to be productive and innovative.
Organize fun events that promote a healthy and stress-free work environment.
Hack #3: Do a Thorough Competitor Analysis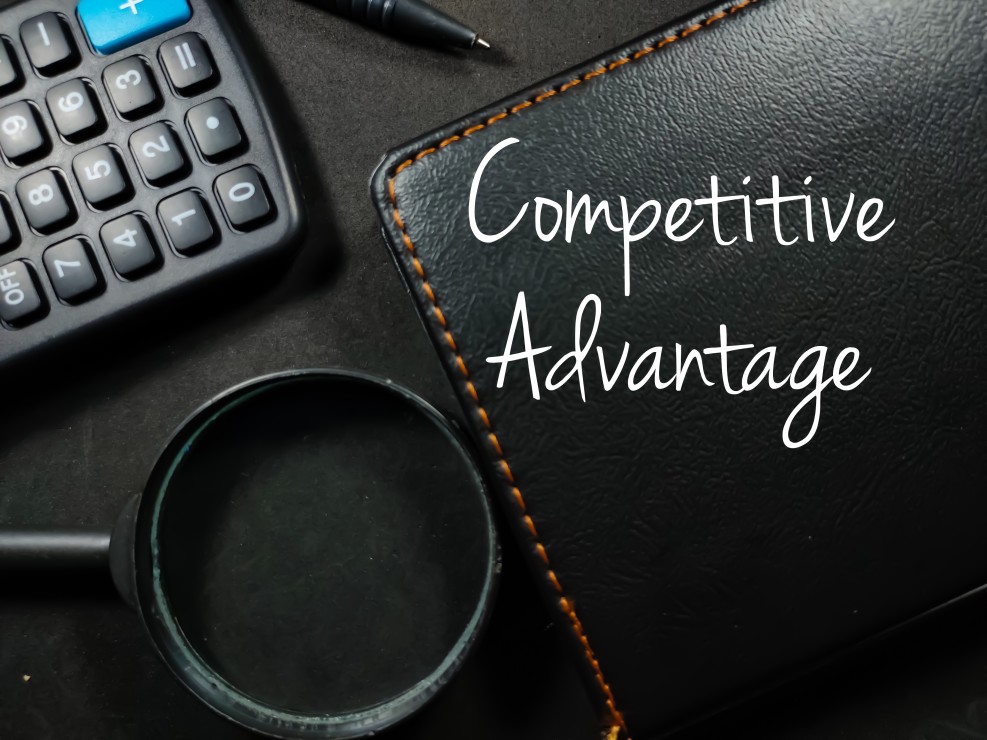 Startups do a quick perusal of social media handles and websites of their competitors and call it 'competitor analysis.'
If you've been practicing the same, it's time to take a different route.
Competitor analysis should comprise crucial aspects, such as understanding what your competitors are selling, the quality of their products, the results they have achieved, their customer satisfaction rate, and the strategies making them a success in the market.
When performed with focus, the analysis allows you to identify the unique value proposition of your products. You will be able to make informed decisions.
To make the competitor analysis process quick and result-driven, follow the below-shared steps.
Know who your competitors are. Select the right competitors that belong to your niche.
Research their sales and marketing tactics and results.
Look at their product pricing and other offers they give to customers.
Find out opportunities where you can out-perform them.
Figure out what technology stack they use.
Study their websites and all the social media handles for knowing their customer engagement level.
Perform a SWOT analysis. Note their strengths, areas of weaknesses, potential opportunities, and threats.
Plan out strategies that enable you to use the extracted data for improving your business.
At the end of the competitor analysis, you can implement better business strategies and capture the market by staying atop the latest trends.
Hack #4: Offer Quality Products and Services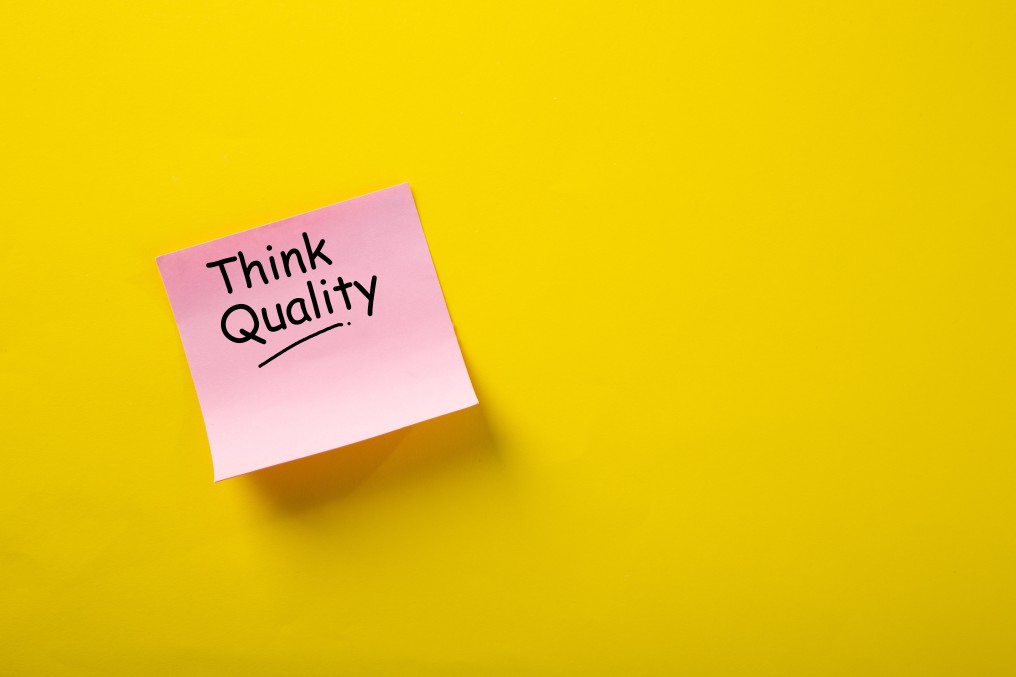 Product offerings can make or break a business.
How?
If your's is a cluttered market, chances are several products have similar features to yours.
That's both a good and a bad thing for your business.
The advantage is that you have a potential for tremendous growth if you sell a quality product.
The bad thing is your product may flop if it doesn't match the expectations of the customers.
Customers that love your products and services have a better chance of coming back.
As a startup owner, to stand out in the sea of established businesses, you need to create quality products and offer brilliant services.
Feel free to implement the following tips for ensuring the best quality products and services.
Have a clear vision about what your end-product should be in terms of its features and functionalities.
Use a strategic approach during product development.
Deploy a quality management system (QMS) by setting internal rules that help your team develop and deliver the product.
Analyze and test your product by conducting surveys before the final launch. It will help you determine whether your product has enough potential and credibility for surviving in the market.
Offer incredible services to make your customers feel satisfied and valued.
Hack #5: Create a Responsive Website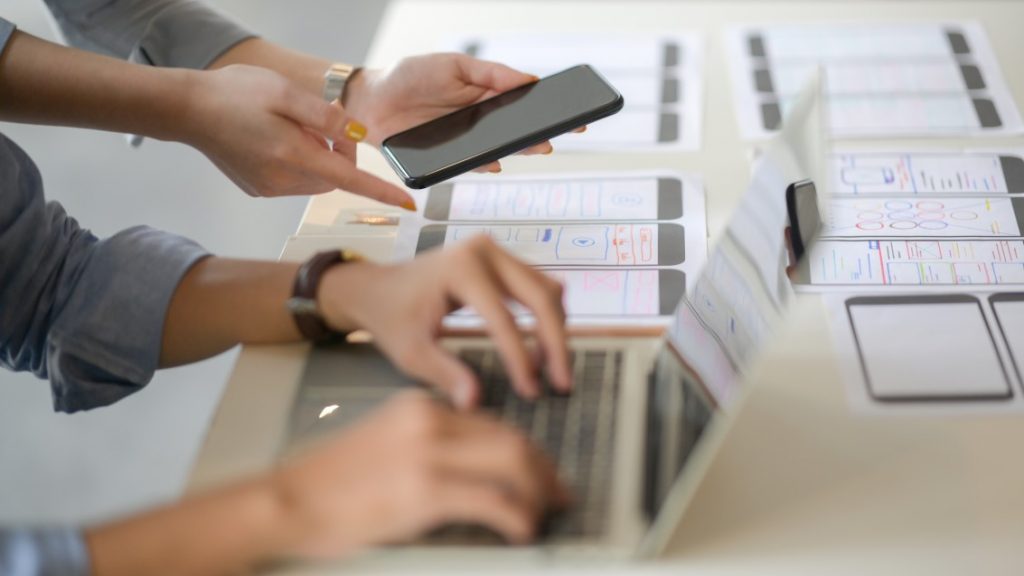 The next business growth hack is to build a responsive website.
You might already have a website, but is it responsive?
Unlike a traditional website, the responsive website is dynamic. It can accommodate its content, images, and design as per the search device of the user.
A responsive website offers –
Fast loading speed
Powerful functionalities
Responsive web design
Whether the user searches via desktop, mobile, or tablet, your website will adjust its resolution and design as per the screen size of the device. It offers a seamless user navigation experience.
What's more?
Even Google rewards websites that are responsive.
The responsiveness of your site increases your rankings in local SERPs.
Get started with creating a responsive website with the following tips.
Focus on Content – When potential customers visit your website, they search for valuable product-related content. Aesthetics do matter, but the content remains the king. So, add content that offers value to the prospects.
Media Query – The ability of your website to shift and format the graphics and content as per the screen size of the users is known as the media query. Adding a media query will quickly detect the size of the user screen and optimize the website design.
Fluid Grid – Add the fluid grid to analyze the sizes of elements on your page by their percentages. It will ensure the images looks appropriate and neat regardless of the device.
Navigation Menu – A navigation menu will make the customer search journey easier. So, don't forget to add a menu.
Once you make your website responsive, make sure to check it at regular intervals. It will help you keep the site updated as per the trends.
Hack #6: Try Local SEO Practices
SEO makes your website rank higher in search engine results, thus increasing your online visibility and credibility.
Experts advocate that startups should pay more attention to local SEO.
You might wonder –
What is local SEO?
As the name indicates, local SEO works for local regions. Local SEO involves practices that boost your online visibility among users of local geographic areas.
You can say that it narrows down the boundaries to target specific regions.
The succeeding query that might pop up in your mind could be –
Is it worth practicing local SEO?
To answer that, we would like to share the ground reality.
Today, searches with local intent are rising tremendously. More searches can fetch you more prospects and eventually more authentic leads. As an SMB owner, local SEO should be your priority immediately when you get a responsive website ready.
To ensure success with local SEO, you can start with the given local SEO strategies –
Create a Google My Business account.
Optimize online directories by submitting your business information, such as your company's name, description of your product, social media links, and the URL of your website.
Request your customers to add reviews on Google.
Interact with your customers on social media.
Ask your team to use local search queries and keywords in the content.
Create content based on local events.
Work on the internal linking structure of your website.
Add location to the pages of your website.
Optimize your website for voice searches.
Conquering the local online territory can help you gain a competitive edge within no time.
Hack #7: Promote Your Content on Various Channels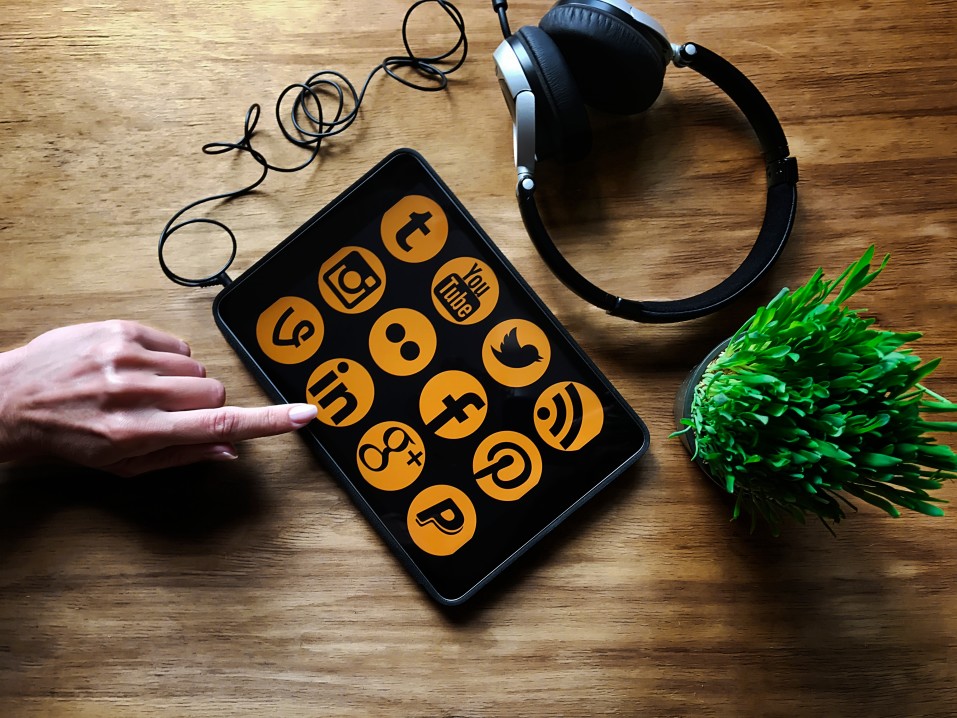 Businesses that fail to up their social media game may lose a good revenue.
Sensible social media marketing strategies can –
Boost customer engagement
Strengthen your online visibility
Drive traffic to your website
Fetch authentic leads
Improve the revenue for your business
To begin with, you should have a team of social media marketers at your disposal. Hire experts that can increase customer engagement on various social media channels.
Let's unpack how you can implement the best social media strategies.
Define the vital demographics of your target audience like gender, age, interests, hobbies, and much more.
Create content that addresses the critical challenges of your prospects and customers.
Share downloadable and enticing content like infographics, e-books, and videos.
Put authentic reviews of your customers in the form of short videos or stories.
Draft value-based content as per various social media channels. For instance, the content on LinkedIn should be different from the content on Twitter.
Educate your audience about your product quality and its uniqueness.
Respond to your audience in a positive tone always.
Play fun games and quizzes and distribute your product sample as a prize. It will promote your product without making it seem obvious.
Measure the performance of your posts by evaluating average traffic, likes, comments, and shares.
Social media success is not an overnight journey.
It will take time, consistent effort, and a lot of patience.
Keep experimenting to gain insights into what works for your target audience.
Keep a close watch on successful competitors while you work hard on your social media game. It will help you improve and understand the loopholes of your strategies.
Hack #8: Collaborate with Influencers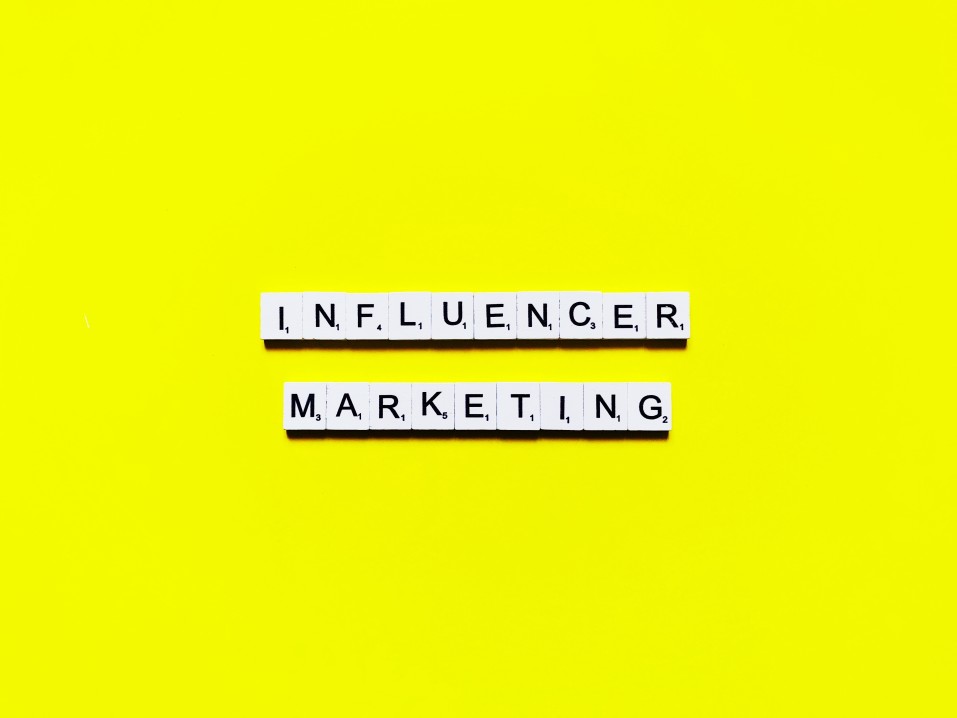 Have you ever bought a product because your favorite vlogger recommended it?
That's influencer marketing!
Influencer marketing involves collaborating with content creators – small or big, to spread brand awareness, increase target audiences, and boost conversions.
As an SMB owner, influencer marketing can help you expand your product reach with a small investment.
Influencer marketing works for small businesses because it offers social proof to the prospects. The loyal audience of the content creators is likely to trust their word and buy the product and services.
The key types of influencers include the following.
Nano-influencers – 1K to 10K subscribers or followers.
Micro-influencers -10K to 50K followers.
Macro-influencers – Around 500K to 1 million followers.
Mega-influencers that have more than a million followers (Thought leaders and celebrities)
Choosing the influencer best suited for your business is a determining factor for your success.
Here are some more tips to make your collaboration successful.
Define your campaign goals and target audience.
Choose your influencer type based on your business needs.
Review the portfolio of the influencer and set a budget.
Discuss your expectations with the influencer.
Allow the influencer to share discount coupons for better engagement.
Measure the engagement and authentic leads at the end.
As a small business, you should invest wisely to avoid over-spending. Take your time and do in-depth research before you dive into influencer marketing.
Hack #9: Host and Attend Community Events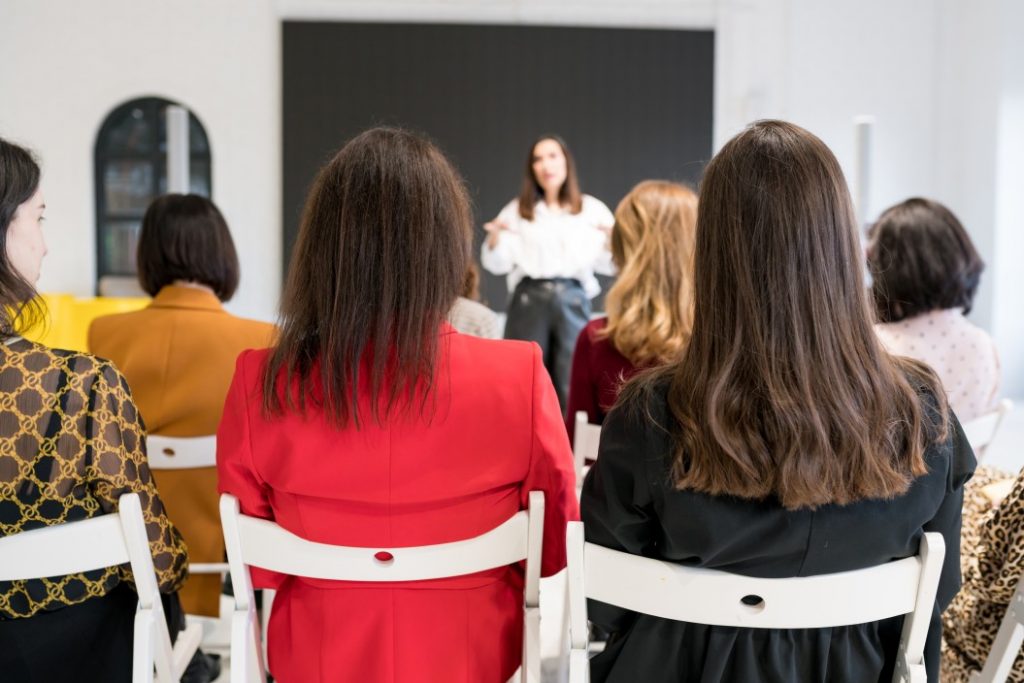 Business expos and community events offer vast opportunities to promote your business presence locally.
Hosting community events is a great way to invite business owners, prospects, clients, and other professionals. It gives you a chance to develop professional relationships.
More than that, you get to know the market trends from experts.
But as a startup owner, attending community events could be tricky.
The reason is – you need to take out your valuable time from work. So, the time should be worth it.
Before you attend any community event, ask yourself the following questions –
Is the event relevant to your business?
Will the community event help you build professional relationships?
Will the event help you in generating quality leads?
Will there be any experts from whom you can learn new business tactics?
Will they provide you with speaking opportunities?
Is there any provision to promote your product?
Can the event boost your local footprint?
Who will take care of your responsibilities as you go to attend the event?
Suitable community events can not only allow you to meet inspiring business owners but also help you learn business skills.
Make the most of your time and attend and host events that add value to your professional experience.
Hack #10: Measure the Success of Your Venture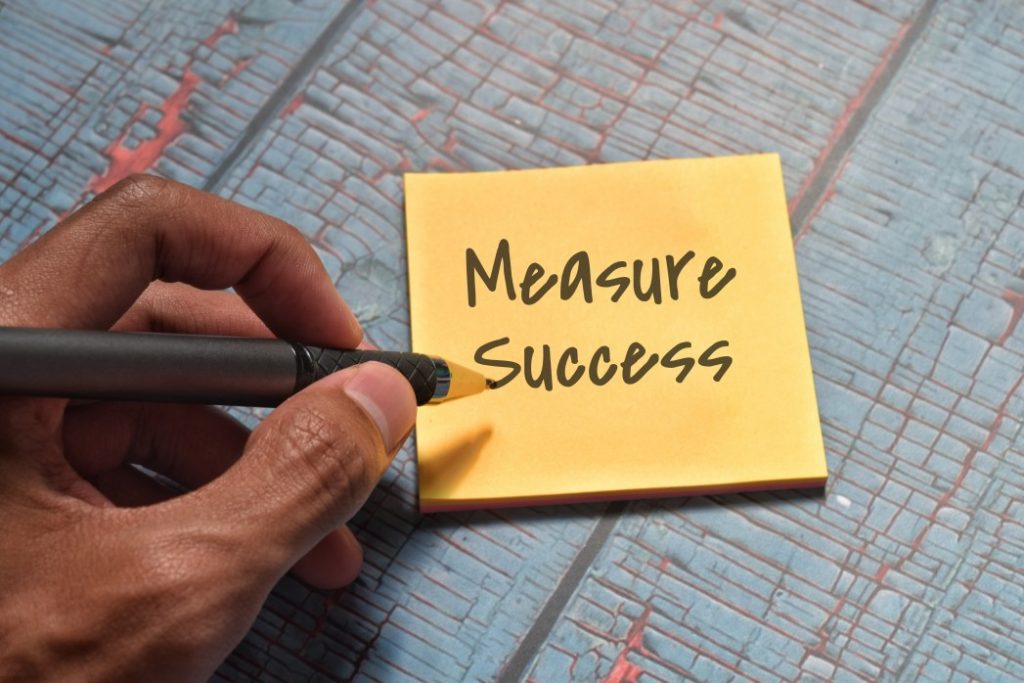 How can you tell if your venture is successful?
Sure, you can ask your team for some data and reports to confirm.
But are the regular reports enough to measure your growth?
No, they aren't.
You must assess your performance by analyzing the right key performance indicators (KPIs).
The key performance indicator (KPI) is a success metric that tracks and measures the progress of your business towards achieving long-term goals.
Simply put, KPIs depict if your business is hitting the pre-determined targets. Sometimes, KPIs are also referred to as health metrics as they keep a tab on your business performance.
Here is a list of the most common types of KPIs.
Quantitative KPI – It tracks the numbers to determine the progress level. For instance, you may ask your sales team to generate twenty leads per day.
Qualitative KPI – It keeps a tab on opinions or descriptive characteristics. For example, brand sentiment or customer satisfaction.
Lagging KPI – It depicts your past result. For instance, the turnover rate of last year.
Leading KPI – It can predict your future performance. For example, website traffic or leads.
Input KPI – It measures the time, resources, and assets required to complete the tasks. For instance, five employees will work on an upcoming project.
Process KPI – It evaluates the productivity of your employees. For example, the time required to finish a task.
Choose KPIs that resonate with your business and its long-term goals. It will help you measure your growth and do a comparative analysis of your past and present performance.
To Sum Up
Remarkable success requires remarkable business strategies.
In the initial stages, you may feel overwhelmed by looking at your competitors. But you should move ahead by unlocking new learnings.
Analyze their strategies and create a better version for your venture.
Let the challenges make you a strong business leader.
We are sure that the above-mentioned growth hacking strategies will make a huge difference and bring the best outcomes for your startup. All you need to do is make informed decisions and have patience while traveling the road to success.
You can, and you will achieve a higher ROI with consistent efforts.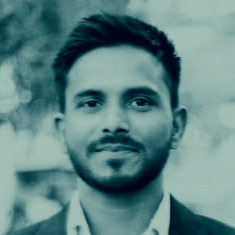 About Raj Kishore A digital marketing consultant at VOCSO. I've been working in digital marketing since 2010 and I am an expert at generating leads online via SEO, Paid Marketing, Social Media Marketing, Email Marketing, Site/Landing Page Testing and Optimization, and Display and Remarketing.